If you are in a foreign country on a tourist visa, you may decide that want to stay there for a while. If so, you'll need to figure out what you are going to do when your visa expires.
If you find yourself faced with that dilemma, there are only a handful of options.
As Americans who have lived in Indonesia, Panama, Ecuador, and Malaysia, Dan and I have been faced with expiring visas quite a few times. Over the years, we've learned that there are a number of ways to live overseas on a tourist visa legally, and we've tried every one of them.
Visa options differ, depending on whether you plan to immigrate, work, attend school, or stay there temporarily as a tourist.
We stayed in Malaysia for 4 years thanks to the MM2H retirement visa. In every other case, we've relied on visa on arrival (VOA) or e-visas. Many of the stories on this site are actually a direct result of having to leave the country for visa reasons.
How long can I stay in a country?
Every country has its own rules. Some will allow you to extend a visa, some won't. Most of that depends on which passport you carry. It's not uncommon for countries to have reciprocal agreements: same duration or same cost.
Regardless of how long you can stay, you must keep track of how many days you've been in a country. The day you arrive counts as Day 1, even if immigration stamps your passport at 11:59 pm. Also, the day you leave is counted as well. We can tell you from experience that getting kicked out of a country is a horrific experience.
You also must remember to keep track of when your passport expires. As a general rule, Your passport must be valid for at least six months beyond your period of stay. So if you plan to remain in a country until January 1, your passport must be valid (cannot expire) until July 1 or after.
American citizens can find visa requirements for visiting other countries on the U.S. State Department website. Click Countries & Websites on the menu, then select the country you are interested in. (Click here.) Each country information page contains the entry and exit requirements for those holding American passports, as well as travel advisories, local laws and customs, health conditions, and other details that might affect your travel plans.
ⓘ How do I get a visa to visit the U.S.? The Visa Waiver Program (VWP) enables citizens of participating countries to travel to the U.S. for tourism or business for 90 days or less without obtaining a U.S. visa. Read about the VWP and apply for ESTA on the official website. If you are not eligible for ESTA, you can find other options on the U.S. State Department website.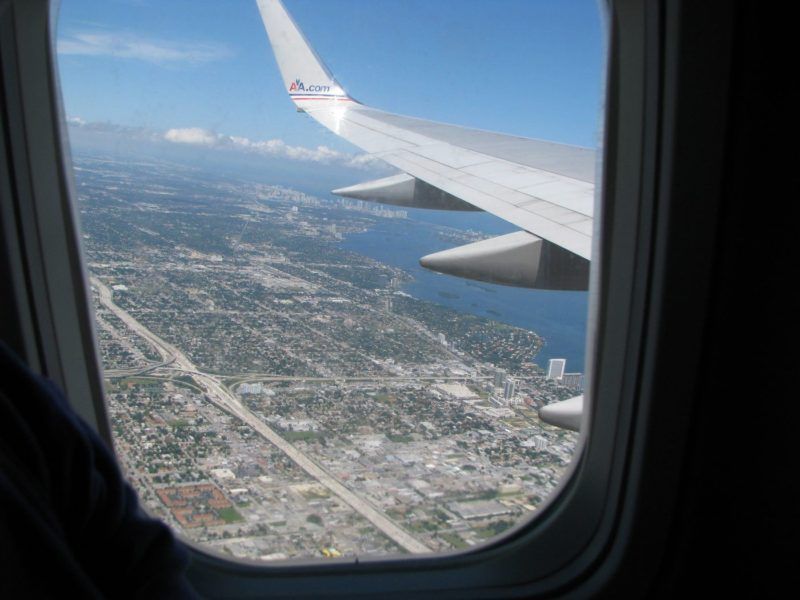 How to get a tourist visa extension
So, let's assume you're reading this article because you want to stay or live in a country on a tourist visa. Here are five of the best ways to do it.
1. Apply for a visa extension
Yes, it can be that easy. Just ask. Sometimes getting a visa extension is as straightforward as: Walk into the immigration office, hand them your passport and paperwork, pay the fee. Done.
And sometimes, it's not. Our social visa for Indonesia, for instance, was only valid for 60 days. The renewal process took at least 5 days and required traveling to Bali's immigration office three times.
With all the paperwork, fingerprints, photos, and payments – each with a different processor, different line – we spent many hours every month sitting in waiting rooms and standing on lines.
Looking back, this wasn't the smartest way to spend one tenth of every month.
Want to read this later? Save it to Pinterest!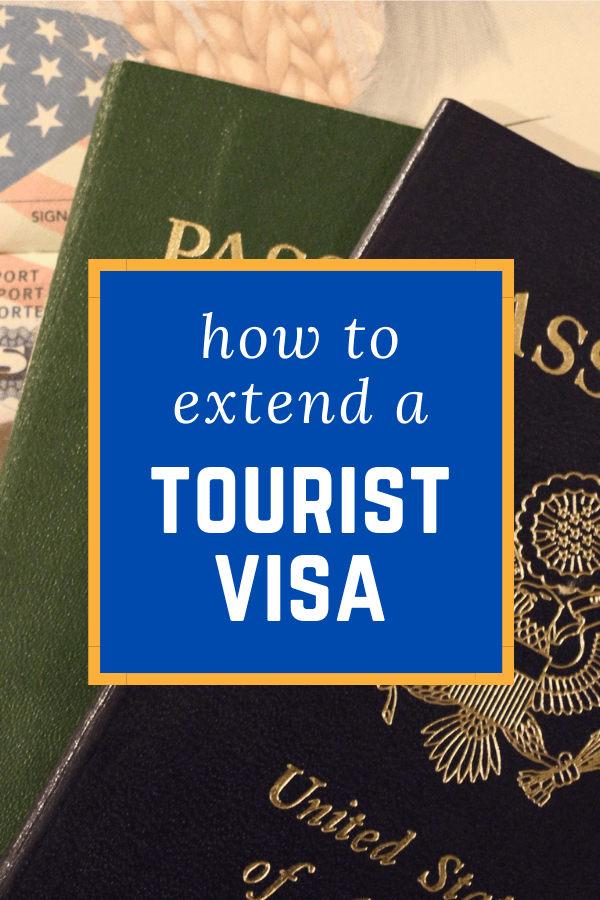 2. Return to your native country
Simple idea: Stay as long as you can, then fly home. Lots of people do this and call their time overseas a "career break."
We flew back to the United States occasionally, always to visit family. On those occasions, we booked our flights just before our visas ended.
It's amazing how travel changes one's perceptions. That's one of the biggest reasons why we love it so much.
You know what they say about not appreciating things until you don't have them? Sometimes you also appreciate things more when you get them again, such as well-paved roads with clear road signs, or even more, being able to drink water straight from the tap.
3. Take a vacation, then get a new tourist visa on your return
This is an ideal way to make the best of the situation: Use it as a reason to see places you might not otherwise get a chance to visit.
They don't have to be long excursions, either. Some of our visa vacations were only for a few days, giving us a chance to get a taste of:
While others were for a longer time, such as:
For those who have a goal to visit every country in the world, this is a dream come true. For sure, it's by far my favorite way to renew our visas!
ⓘ TIP: The Secret Flying app will send you alerts whenever there are cheap flight deals and mistake fares from your airport. New York to Rome for only $227 roundtrip? Yes, please!
4. Cross the border, turn around and reenter the country
Instead of standing on those lines in Bali we could have flown to Singapore, gone shopping for a few hours, and flown back to Bali, where we would have received a brand, spankin' new tourist visa. That's a popular tactic, and pretty cheap at about $100.
They have a term for this, doing a visa run. It's a variation of visa extension option #3, above.
In Panama, a lot of expats cross into Costa Rica, turn around, and come right back. Though the official rule is to wait 72 hours, a border control agent will frequently issue you a new visa the same day if you give him a "tip." Most expats cross the border on foot because there's a lot of paperwork required to bring a car into Costa Rica.
Driving in the other direction, to Colombia from Panama, is a no-go, because there's no road. A few people hired guides to help them hike over the border, but crossing the Darien Gap on foot is extremely dangerous and expensive.
My one regret from the time we lived in Panama is that we never did the visa run to Costa Rica next door. But I digress.
5. Relocate to another country
This is a great option for retirees and people who work over the internet. Rather than hassle with renewing a visa, just pack up and move to another country when your visa expires.
Of course, that's only practical when you don't have a lot of possessions. We highly recommend downsizing before moving overseas. It's what we did, and it was incredibly freeing!
We enjoyed living in Bali, but renewing our 30-day visas was a 3-day, time-consuming annoyance. Only four months after we'd moved there, we were more than ready to leave. We decided to move to Panama because:
We did it again a few years later, renting an apartment in Cuenca, Ecuador. But that's a whole different story.
So there you have it: Five of the best ways to legally live overseas with a tourist visa. Which of my 5 tourist visa extension options would you choose?
[irp posts='6449′