It may seem like a holiday to spend your vacation time at home doing nothing, but a true vacation is more than that. We're not talking about visiting Grandma's house for a couple of weeks, either.
We're talking about alternative vacation ideas here―traveling to a place you've never thought of visiting before.
Have you ever read a book or seen a movie that gave you a sense of a place and made you forget that you were still at home? Well, we promise you, that barely scratches the surface of the beauty and charm this world has to offer.
The world is not in your books and maps; it's out there.

Gandalf
As Tolkien's famous wizard said, you must get out and see it for yourself.
The challenge and change of scenery will feed and nurture your soul. Try it just once and we're sure you'll agree.
Why consider alternative vacation ideas?
Everybody wants to avoid tourist crowds and save money when they travel, right? If you opt for more unusual holiday destinations, it will be kinder on your budget, more family friendly, and less crowded than places like London or Paris. You can rest assured that the experience will be just as fun!
Run the idea by your travel mates. It probably won't take much convincing for everyone to start suggesting ideas for where to go for your next unforgettable vacation.
To give you a place to start, here are six places to visit from around the globe that are not your usual suspects. Our suggestions are a bit off the beaten track, which can work to your favor with fewer crowds and lower prices.
We've included the estimated cost per person per day so you can get a sense of how much it costs to travel to each place. For comparison, the average daily cost to visit an Orlando theme park is $240 per day.
1. Europe: Slovakia
Average per day: $76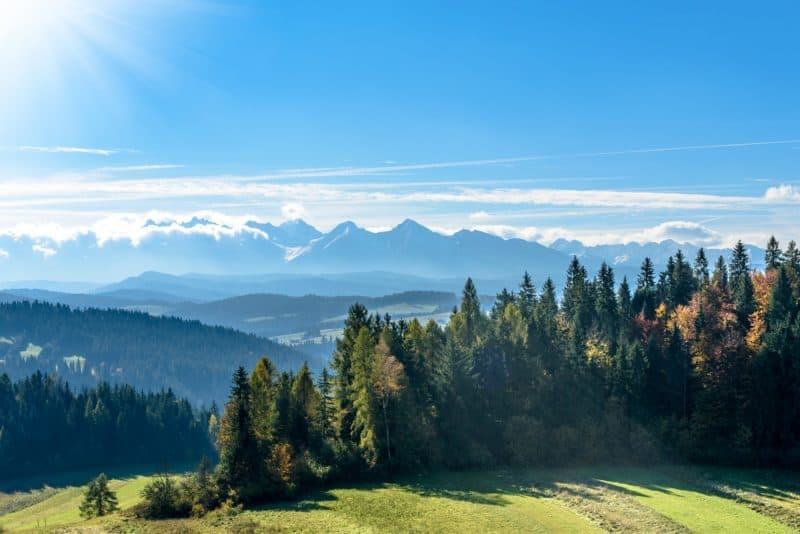 When it comes to travel destinations in Central Europe, people usually search for famous places like Budapest or Prague. More often than not, they completely overlook Slovakia, the country that they surround.
That's a shame, because Slovakia is filled with beautiful and interesting places worth visiting. Here are some favorite tourist attractions:
Amazing caves. Slovakia is filled with thousands of caves, and you can visit at least twelve of them. Three of the most famous caves that tourists can explore are the Dobsinska Ice Cave, Ochtinska Cave, and Cave Domica.
Dreamy castles and châteaux. When it comes to Slovakian architecture, Spis Castle is the number one recommended place to visit. Locals say it is the most majestic of all the hundreds of castles scattered around the country. For another must-visit, look into Bojnice, which looks like it was taken out from our favorite childhood fairy tales, or Devin Castle, which is easy to get to from Ljubljana.
2. Asia: Sri Lanka
Average per day: $37
What if Europe doesn't sound as interesting as Asia? For affordability, consider South Asia. It's super affordable and quite doable, even if you're an American with a two week vacation allotment.
If you're looking for alternative family vacations, Sri Lanka is known as "The Pearl of the Indian Ocean" for a reason. It is full of majestic beaches, vast wildlife, and breathtaking mountain trails. And the culture is fantastic!
ⓘ TIP: Read our article 10 Best Places to Visit in Sri Lanka. it will give you a taste of what to do on your family's Sri Lankan adventure vacation.
Here is a sampling of some of the best things to do in Sri Lanka:
Demodara railway hike. Aside from enjoying the scenic view of the surroundings while walking the rails, hikers look forward to watching the trains as they cross the Nine Arch Bridge.
Arugam Bay. Arugam Bay is, by far, the most famous surfing beach in the country. Whether you are a neophyte or a pro in surfing those waves, this is the perfect place for you to hone your craft.
Minneriya National Park. If you love wildlife, definitely don't miss a safari to Minneriya National Park. Here you'll be able to witness the astonishing view of hundreds of elephants gathering together to eat, interact, and play.
3. Central America: Costa Rica
Average per day: $72
When you travel to Costa Rica, most likely locals will greet you, not with the usual "Hi, hello" but with the phrase "pura vida" ("pure life"). Essentially, it means "Don't worry, take it slow, everything will be all right."
This is their way of life – a life of simplicity and full of appreciation of its people and surroundings.
Along with the inner peace that you can get from visiting the country, here are some of the other reasons to visit Costa Rica.
Costa Rican coffee is some of the best. For coffee lovers, then Costa Rica is the perfect haven for you. They offer arguably the best tasting coffee in the world as well as tours to artisan coffee plantations.
They have some of the happiest people in the world. This is no wonder because of their "Pura Vida" culture. The locals of Costa Rica are amiable and kind. They are more than willing to help you have the best travel experience with your family.
They have several national parks. There are lots of national parks for you here. If you're an animal lover, you may opt to watch sea turtles in Tortuguero National Park or the wildlife in Braulio Carrillo National Park. Beach lovers will savor the beauty of Manuel Antonio National Park and Corcovado National Park. Or, if volcanoes are your thing, then you may go visit the Irazu Volcano National Park, Rincón de la Vieja National Park, or Arenal Volcano National Park.
You wouldn't want to miss a tranquil place like Costa Rica. After all, you go on vacation to relax and have peace of mind.
4. U.K.: Wales
Average per day: $105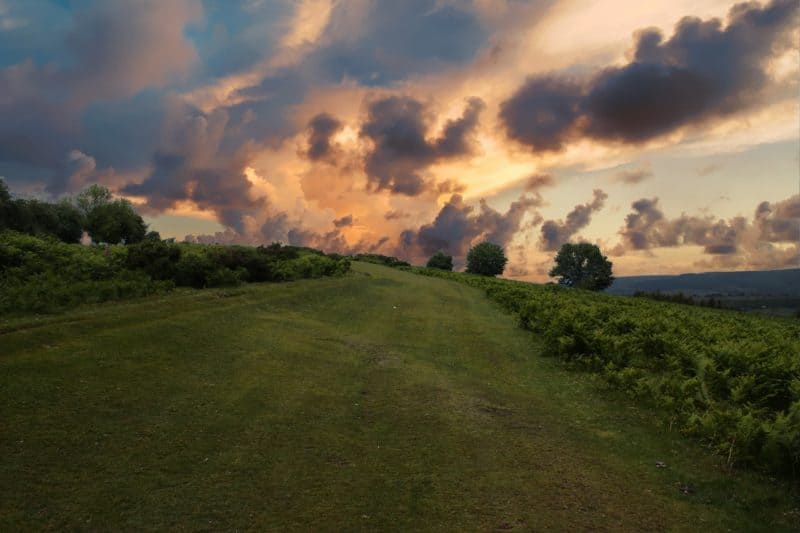 A less-traveled part of the United Kingdom, Wales is one of the more unusual family holiday destinations on this list, but to us that's all the more reason to put Wales on your travel radar.
You might think a Wales road trip itinerary would be rather uninteresting, but you'd be mistaken. Consider: Three of its sites have earned UNESCO world heritage status, the entire country is full of fantastic castles and town walls begging to be explored, and it has a jaw-droppingly beautiful coastline.
And if those aren't enough reasons to visit, Wales also offers:
Fun sports. Sports lovers may want to watch favorite games like soccer (locally called football), cricket, and rugby live in action while on your vacation. Also, you don't have to miss playing golf just because you are in a foreign country for a vacation. Should you be a golf lover looking scenic Welsh golf holidays, this little country also has well-maintained and beautiful golf courses to try.
Fun festivals. If your family is inclined to musical destinations, then Wales may be the best vacation destination for you. Several festivals celebrate music all year round. Wales isn't called "The Land of Song" for nothing.
The starry sky. Stargazers looking for a perfect place to marvel at the night sky should head to Wales. Few places are more perfect for those who just want to appreciate the beauty of the stars and the universe.
5. Middle East: Israel
Average per day: $99
If your faith or religion is important to you, we recommend Israel as the perfect vacation getaway. Christians, Muslims, and Jews will all find something interesting here.
And yes, it's safe to visit.
Here are some of the most-recommended activities to try in the country:
Visit Jerusalem. From food to culture, there is so much to see and do in this ancient city. Each of Jerusalem's four quarters has its own character: Christian, Armenian, Jewish and Arab. While there, be sure to visit the Temple Mount and the Wailing Wall, see the megalithic stones in the Kotel Tunnel, and fill up on all the fresh delicacies in Jerusalem's varied local markets!
Float in the Dead Sea. Who would not be intrigued by a sea where you cannot swim? Israel is home to the famous Dead Sea, where you can only float in its salty waters but can never swim. The mineral-rich water is well known as a beauty treatment – slather its mud onto your body and you'll leave with super-soft skin.
Visit Bethlehem and Jesus' tomb. It is a very humbling experience to visit Bethlehem, the place where Jesus Christ (Yeshua HaMashiach in Hebrew) is said to have been born. Even more so if you also go to the Garden Tomb, where he was laid to rest.
6. Africa: Morocco
Average per day: $41 ($57 in Marrakech)
And then there's Morocco, which is one of the best places to visit in all of Africa. This north African country offers fantastic scenery, delectable food, and dozens of worthwhile experiences. The airfare may cost a bit more, but the country itself is affordable. So it's worth every penny spent.
Try out the local dishes. Much of Moroccan and Berber culture revolves around food, so make it a point to try the local dishes. Moroccan foods are particularly flavorful and rich, like couscous and tagine. The country's savory cuisine is unique because spices are so abundant here. For a really memorable experience, why not tdarake a Moroccan street food tour or a tagine cooking class!
Enjoy an expedition in the Sahara Desert. A trip into the legendary Sahara desert is one of those memorable experiences that you and your family will always remember. There are a number of tour options: You may opt to travel over the dunes on foot, riding a camel or horse, or you can also try the four-wheel drive.
Stay in a riad. Imagine staying in a traditional Moroccan house! Many have been turned into hotels. When you decide to visit Morocco, staying in a riad will add another dimension to your trip. They are usually built around a fantastic interior garden and are a welcome and peaceful retreat from the midday heat.
ⓘ TIP: We have stayed at two fantastic riads in Marrakech, Dar Taliwint and Riad Safa. Both of these fantastic riads are located in different parts of the Medina.
There you have it. With the list given above, you sure have a place in mind already where you could picture yourself traveling to.
Want to read this later? Save it to Pinterest!