Before a Mexican passport holder, or any citizen from any nation makes plans to visit another country, they must do their due diligence regarding the visa requirements for their destination. There are few logistical nightmares more devastating to imagine than arriving at the port of entry of a country you have been dying to visit only to be turned away for lacking the proper documentation.
That scenario is even more horrifying when adding in a long-haul flight (or flights) to the equation, especially as the most likely outcome would be an immediate return to where the passenger flew from. Say, for example, a Mexican passport holder wants to visit Paris, the first step is to ascertain if Mexicans can travel to France.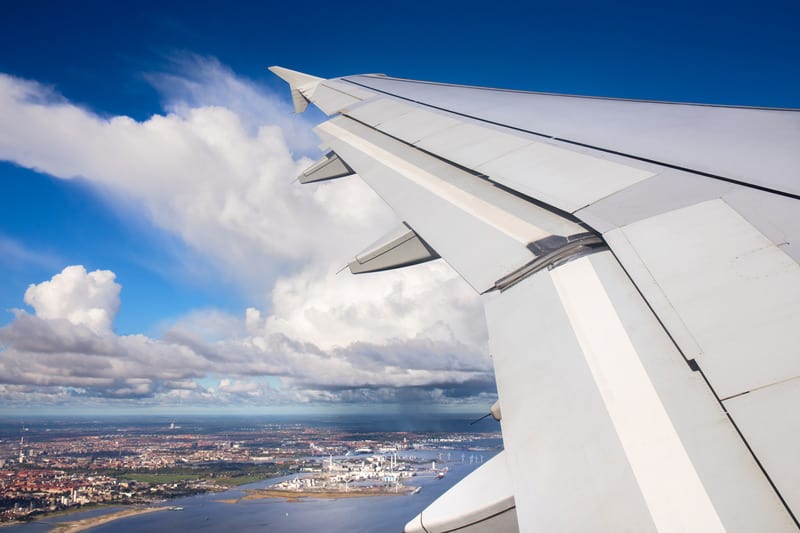 Can a Mexican passport holder visit the EU?
Governments around the world are recognizing the ease with which they can track and trace visa applications through digital systems. In response, more and more travel authorities are recommending the implementation of an online visa system that would streamline the process for both sides, making it easier to keep track of all applications.
Mexican passport holders are among those who will soon be able to apply for and receive these types of digital permissions to visit France and other Schengen nations from the comfort of their couch. Every day, there are multiple cheap flights from Mexico to Europe, easily booked online.
By 2022, European Union travel authorities will have rolled out the new system, but until then, Mexican travelers who want to visit Europe can do so visa-free for trips of up to 90 days
ⓘ TIP: When booking your trip, begin by finding a convenient and affordable flight to Europe. You can travel anywhere you want once you're on the continent.
Can Mexicans visiting France travel to other countries?
One of the most attractive things about visiting Europe is the ease with which visitors can move within different countries. In most parts of the world, it is required to show a passport, if not a valid visa, while crossing an international border. That is not the case in much of Europe.
In an effort to promote unity and freedom of movement, the European Union created the Schengen Area in 1985. Today, the Schengen zone consists of 26 member-states. Once a visitor has been granted entry into any one of those 26 countries, they automatically receive permission to visit any of the other member-states.
This feature will be especially handy for Mexican travelers who are interested in experiencing assorted cultures. Imagine being able to visit the very best Christmas markets that Europe has to offer! They could find themselves enjoying waffles at a Brussels Christmas market one evening and drinking glühwein in Rothenburg Germany the following day, without the stressful process of applying for multiple visas beforehand.
Planning a trip to France from Mexico
Until the European Union adds Mexico to its list of countries whose citizens are allowed to enter the Schengen Area, any trip to France from Mexico must remain in the planning phase.
Luckily for some, organizing and mapping out a dream vacation is an integral and exciting part, ramping up expectations that help make the experience that much better.
Places to stay
Paris: Is it really worth the trip?
As everyone knows, a trip to France starts with Paris. In fact, the City of Lights is so ubiquitous and well-known as a tourist destination, that travelers may feel as if they already know the city from word of mouth and pop-culture, and are asking if they really need to visit Paris.
There are too many reasons to discuss as to why Paris has achieved the lofty reputation that it carries. One of the many is its artsy and historic Montmartre district, which features the world-famous Sacre-Coeur basilica perched triumphantly atop the hillside.
For any Mexican passport holders who have already experienced Paris, or who are looking to enhance their vacation with day-trips out of the city, there is an enormous number of beautiful places to visit within a quick train or bus ride from the city center.
Day trips from Paris
France is blessed with excellent public transportation systems. There are many bus companies that operate in and around Paris (as well as the rest of the country) and the national train line Train á Grande Vitesse (TGV) will take travelers anywhere they want to go.
With that in mind, the only thing left to consider is what kind of day-trip you want to take. Some of the most famous ones are to visit the site of D-Day on the beaches of Normandy, a two-hour journey from the capital or to visit the sprawling grounds of the Palace of Versailles, which is just an hour away from Paris.
For lovers of art history, if the Louvre and the rest of Paris' beautiful museums still don't quench your thirst for art, then taking a trip to Giverny, the site that inspired Monet's famous lily pad paintings, could be the perfect way to round off a trip to France.
Want to save this for later? Pin it to your favorite Pinterest board!