Are you looking for some inspiration for things to do while you're in South Florida? There are a host of day trips from Miami within a few hours' drive. You have a range of options, whether you'd like to relax on beautiful beaches, take part in outdoor activities like scuba diving, see dolphins and manatees, or visit wildlife parks.
Miami is a great city from which to explore some of Florida's best natural and cultural sites. You'll find a variety of picturesque beaches as well as a range of water sports like scuba diving. Plus, Florida is the only place in America where you can see a rocket launch and some of the best-known space travel artifacts in the world.
This article covers the best Miami day trip destinations, and you'll see that most of them are less than a 2- to 3-hour drive from the city. You can easily rent a car in Miami and drive to all of these places on your own. (Check prices here.)
On the other hand, if you want to enjoy your vacation and let someone else manage the details, we've got you covered. For your convenience, each of our Miami day trips includes a recommended tour.
ⓘ TIP: If you've only got one full day in Miami and want to see it all, take a combo tour. For example, this excursion combines a Miami city tour (downtown, Miami Beach, and West Palm Beach) with a cruise on Biscayne Bay and a trip to the Everglades.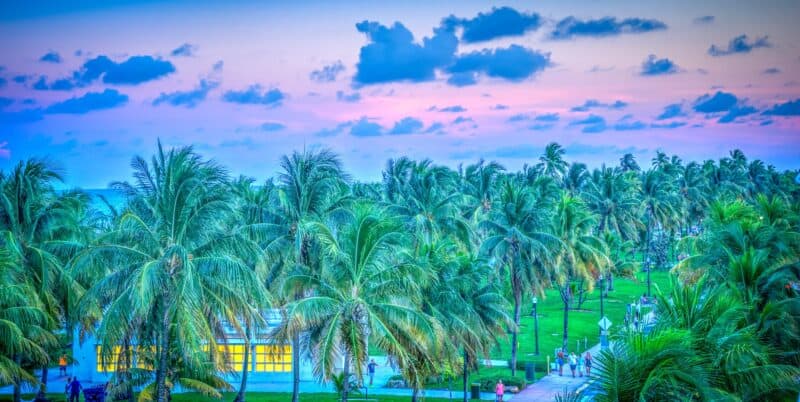 Miami day trip gear you'll need
Miami has a subtropical climate and is usually warm all year, although it can also rain quite often. So here's an essential list of things to take along during any day trip from Miami:
Comfortable clothing
Insect repellent – for no-see-ums and mosquitos
Binoculars – especially if you go to the Everglades
Camera – we carry the Sony RX100 (point-and-shoot) and the Sony a7Rii (full-frame mirrorless)
Water
Snacks
Swimsuit
Beach towels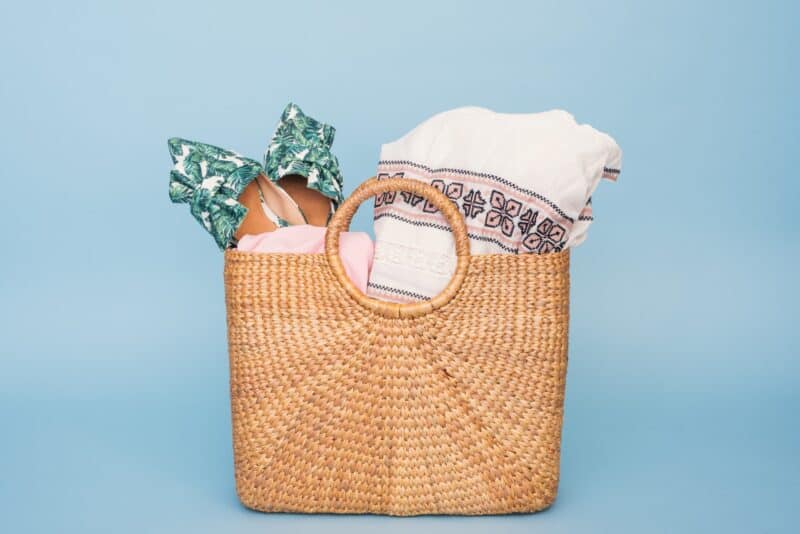 Day trips from Miami
1. Everglades National Park, for a wildlife adventure
With its winding network of wetlands and forests, the Everglades National Park is the largest tropical wilderness in the USA. There are lots of options for exploring this truly expansive nature area, and its endangered and threatened wildlife.
You can get a panoramic view from the top of Shark Valley's observation tower, which is a whopping 65-feet tall. Or you might prefer to stay a bit lower to the ground, taking a boat or kayaking trip where you might even get to see a manatee or a dolphin.
There are also lots of biking routes, hiking trails, and bird watching opportunities in the Everglades. A more unusual and intrepid way to explore on foot is called 'slough slogging', where you'll have to be comfortable getting your feet wet to explore some of the park's more elusive species. You may prefer to explore the park from the comfort and safety of a 3 – 4 hour guided boat tour, where you'll learn about the history of the park, its wildlife, and get to look for alligators, exotic snakes, birds, fish, and other creatures.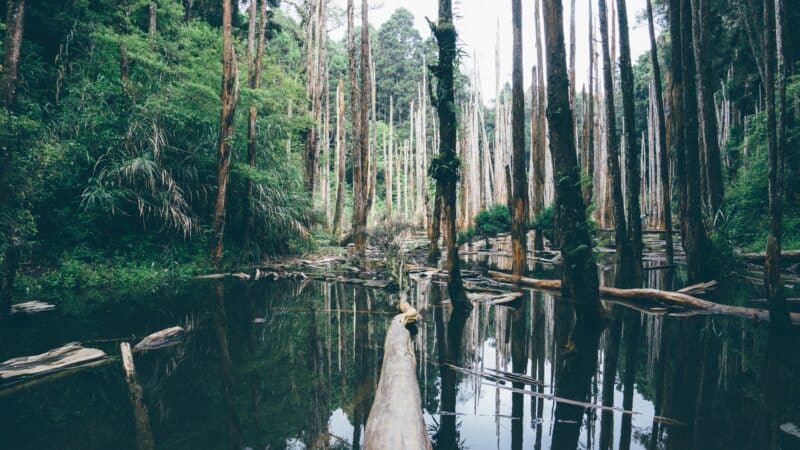 2. Bimini Island, for an escape to the Bahamas
Bring your passport, because this Miami day trip takes you off American soil! Bimini in the Bahamas is an idyllic paradise that's only 50 miles from Miami by boat. Once home to Ernest Hemingway and fabled to be the location of Ponce de Leon's 'fountain of youth', Bimini is actually made up of three islands, so take your pick.
If you're keen to say you've been to the Bahamas, then this is an opportunity not to be missed. Bimini has beaches galore but has only recently come onto the tourist radar. It gets few cruise ship visitors, which means it's less crowded and touristy than Nassau.
A Bimini day trip from Miami would be the perfect opportunity to try out scuba diving or snorkeling, because there are many shipwrecks in the area. You can also tour the world-famous Bimini Shark Lab (suggested $10 donation) or see the Dolphin House, a small, charming museum that was built from all-recycled materials.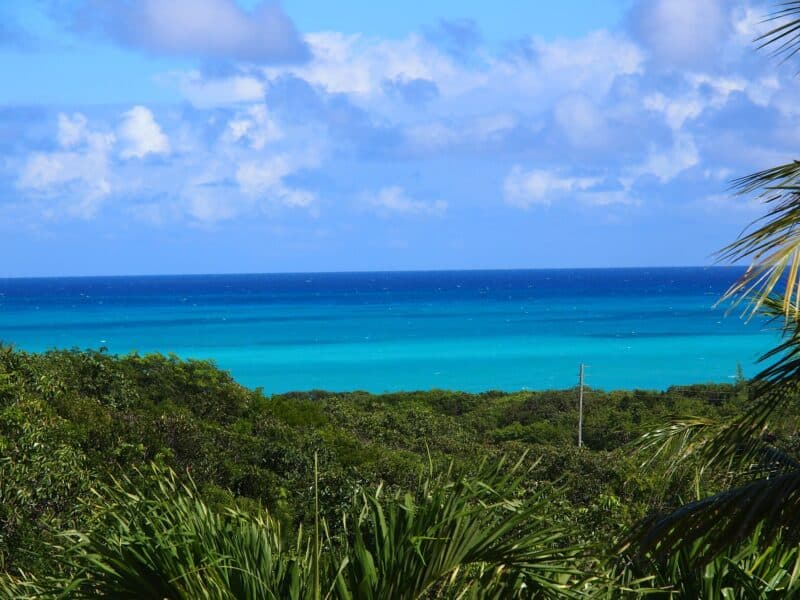 3. Key Largo, for scuba diving and beaches
Key Largo is a beautiful island in the Florida Keys. Spanning 33 miles in length. It has an abundance of popular beaches and many people go there to dive in the coral reef that's a few miles offshore. There are also a range of water sports to get involved in like snorkelling, boating, kayaking, fishing, and swimming.
One of the highlight attractions on Key Largo is the John Pennekamp Coral Reef State Park, which was the first underwater park in the United States. Visitors can expect to see some 250 species of tropical fish and over 80 varieties of coral.
The Visitor Center has a large aquarium where you can see some of these species – or you can see the reef on a glass-bottom boat tour. If you're a diving enthusiast, then you will enjoy scuba diving or snorkeling in this renowned underwater destination.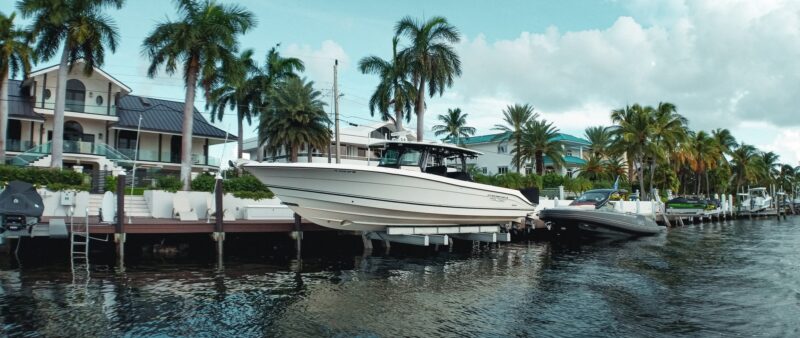 4. Naples, for relaxing and shopping
Naples is a great place to relax and unwind away from all the hustle and bustle of Miami. The city has picturesque houses, a quaint downtown area and lots of places to eat good food.
Many visitors spend time exploring the beaches and nature areas, but Naples also has a variety of shops and art galleries to enjoy. It's also home to the Naples Philharmonic, which hosts regular musicals, orchestras and shows.
A great way to explore a city like Naples is by bike or, for an easier and more comfortable ride, you could try an electric trike tour.
5. Big Cypress National Preserve, for a local experience
Covering nearly 430,000 acres of untouched Florida swampland, Big Cypress National Preserve was the first national preserve in the United States. It is considered to be one of the best places to see cypress and mangroves, alligators, and panther tracks. The number of gators and birds (and how easy it is to see them) is amazing!
Big Cypress offers scenic drives, picnic areas, viewpoints and boardwalks, as well as a number of ranger-guided activities, including discovery hikes, astronomy nights, and wildlife programs.
Big Cypress has two key advantages: First of all, admission is free. Secondly, it's located on Tamiami Trail (US-41), the Tamiami Trail, and can easily be combined with a day trip to Naples or Fort Myers if you're driving yourself. (Swamp buggy tours are available as well.)
6. Kennedy Space Center, for budding astronomers
Have you always dreamed of going into space, being an astronaut, or seeing a spaceship in real life? A visit to Miami wouldn't be complete without an outing to Cape Canaveral to see the Kennedy Space Center.
Named after President John F. Kennedy, the center hosts a range of exhibits and regular rocket launches. Yet even if you don't visit when there's a rocket launch happening, taking a tour of the center is just as exhilarating. (Buy tickets here.)
One of the most exciting things on display in the center is the moonscape and lunar module exhibit. It depicts a scene from the first mission to land on the moon, Apollo 11.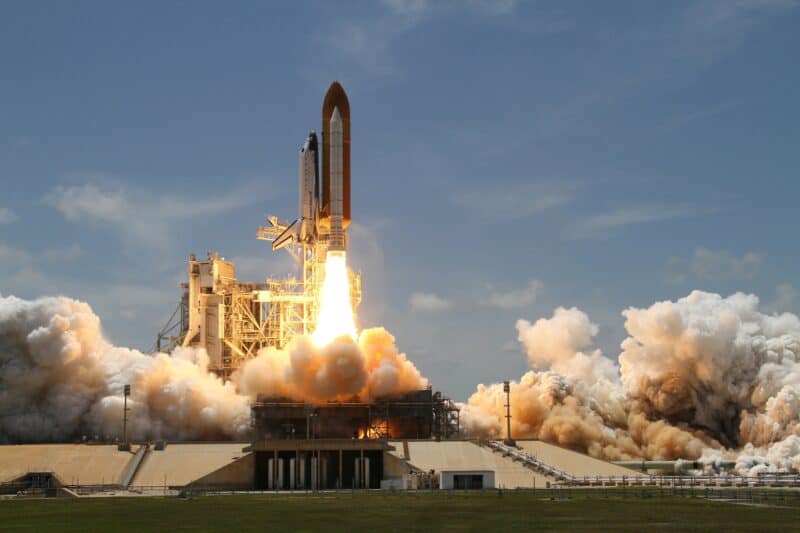 7. Marathon and Middle Keys, for eco-tourism
Marathon, smack in the middle of the Florida Keys, has excellent sailing, fishing, diving, beaches, and eco-tourism activities. It also boasts great waterfront restaurants and water sports like jet-ski tours, paddle-boarding, and kayaking.
The Dolphin Research Center gives visitors the opportunity to interact with bottlenose dolphins, you can learn all about endangered sea turtles at the Turtle Hospital and Aquarium Encounters offers a range of interactive aquatic experiences.
ⓘ TIP: If you enjoy driving, Marathon marks the beginning of the famous Seven Mile Bridge. The iconic bridge is one of the longest road bridges in the world. It connects the Middle Keys to the Lower Keys and was featured in a number of action movies, including Licence to Kill, True Lies, and Mission Impossible III, among others.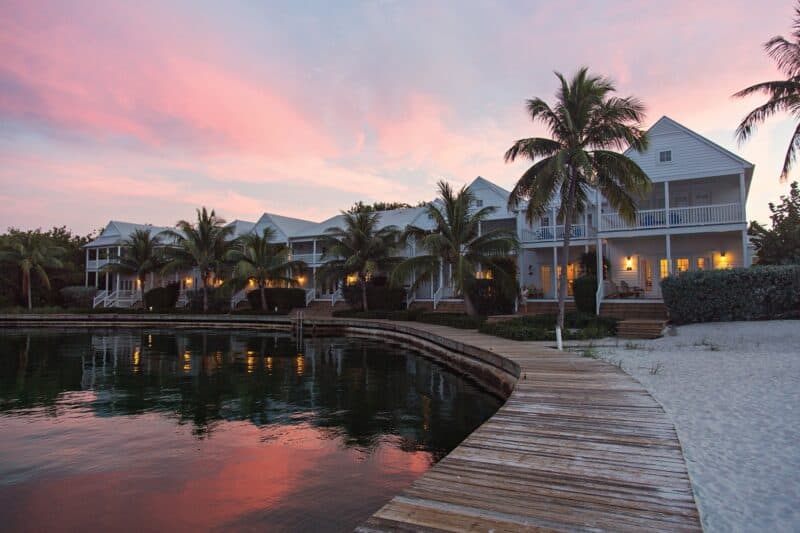 8. Palm Beach, for shopping and glamour
About 90 minutes north of Miami, the island of Palm Beach has trendy shopping areas with a variety of boutiques and also has great waterfront parks and beaches. This barrier island is home to legendary resorts, exquisite mansions and historic landmarks.
It has long been popular with celebrities and fashionistas and is home to some of the country's wealthiest people. Some of its best-known homes are Henry Flagler's former residence, now the Flagler Museum, and Mar-a-Lago, built in the 1920's by cereal-company heiress and socialite Marjorie Merriweather Post, and now owned by Donald Trump.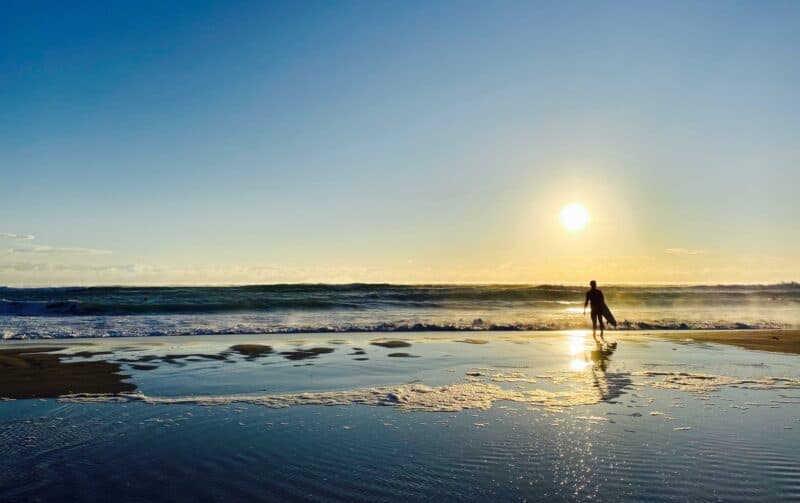 9. Fort Myers, for getting off the beaten track
Located along Florida's west coast, Fort Myers is a little off the beaten track. For history buffs, you can visit the historic estates where Thomas Edison and Henry Ford once lived.
Of course Fort Myers offers white, sandy beaches, but there's also Calusa Nature Center and Planetarium, which is especially great for families with children. Don't miss the butterfly and raptors aviaries and daily shows. Another place to enjoy Florida nature is at Six Mile Cypress Slough Preserve. It has an interpretive center and an extensive boardwalk which is suitable for viewing wildlife, including the Florida alligator. Watch your step – they're wild!
For something more tame, check out Manatee Park. It's a waterfront park where visitors can view these endangered marine animals in their natural habitat. Kayaks are also available. The best time to spot them is from December to February, as they are usually not around during the warmer months.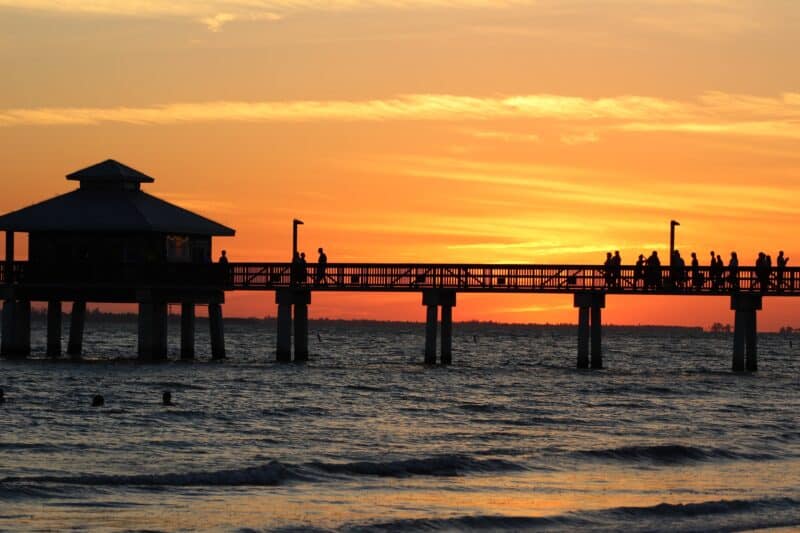 10. Key West, for beaches and museums
A day trip from Miami to Key West makes for a long day, but it's totally worth it. For one thing, if you enjoy road trips, driving the Overseas Highway through the Florida Keys is a one-of-a-kind experience. You will see some of the most spectacular scenery in the state.
There are many options on how to spend your time in colorful Key West, the southernmost island in the Florida Keys. This laid-back island offers active people a range of coastal activities that include sailing, snorkeling, diving, kayaking and fishing charters.
If you need to stay out of the sun (too much time on the beach, perhaps?) Key West has a variety of interesting historical sites to visit, as well. Book-lovers can't miss the Ernest Hemingway Home and Museum, with its family of six-toed cats. History buffs should see the Little White House, where Harry S. Truman and various other presidents spent time during their terms in office, and nature lovers should check out Audubon House and Tropical Gardens.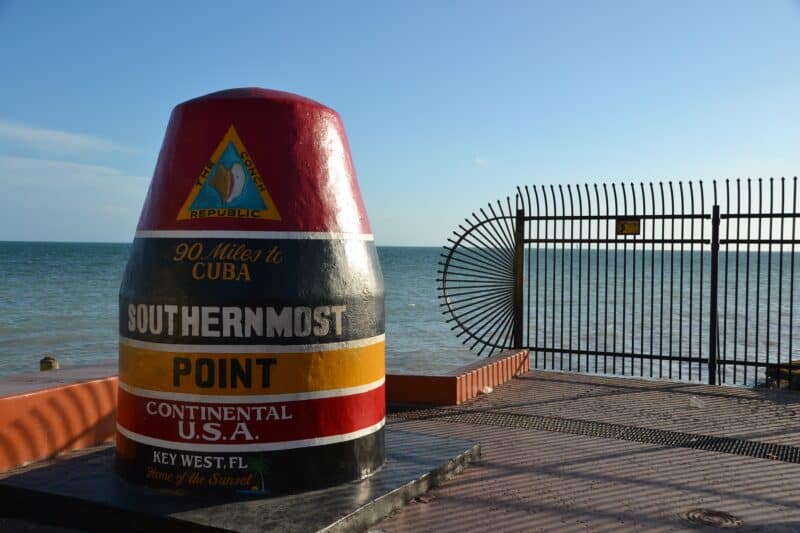 Where to stay in Miami
We'd be remiss if we didn't include a few places to stay in Miami.
If you're looking for a hotel, we can recommend the Riviera Suites on 20th Street in the South Beach neighborhood. It worked well for us, as we wanted a quiet place to stay within walking distance of restaurants and the beach.
If you prefer a hostel, Generator Miami gets consistently good reviews.
Find a hotel or rental that fits your travel style and budget with this map:
Final thoughts about Miami day trips
There is such a diversity of day trips you can take from Miami, and the city makes a great base from which to explore Florida and the Bahamas.
If you don't have much time in Miami, then it might be worth considering day trips that include transport, to make it easier to navigate your way to the different places. There are also several day trip destinations that are close enough to each other, so that you could include them in one day or make a weekend of it. For example, going to Key Largo and Marathon, or visiting Naples and Fort Myers.
Whether you're looking for historical, cultural, or nature-based activities, you'll be able to find a day trip from Miami that fits your interests.
Want to save this for later? Pin it to your favorite Pinterest board!