Do you love nature? Do you like to relax, enjoy outdoor activities and exploring new places? If so, Miami is the perfect place for you to visit!
When you tire of big-city shopping in Miami Beach, South Beach nightlife and sandy Atlantic Ocean beaches, there's a Miami for nature lovers, too. This part of South Florida has some amazing natural spots, and they're all within driving distance!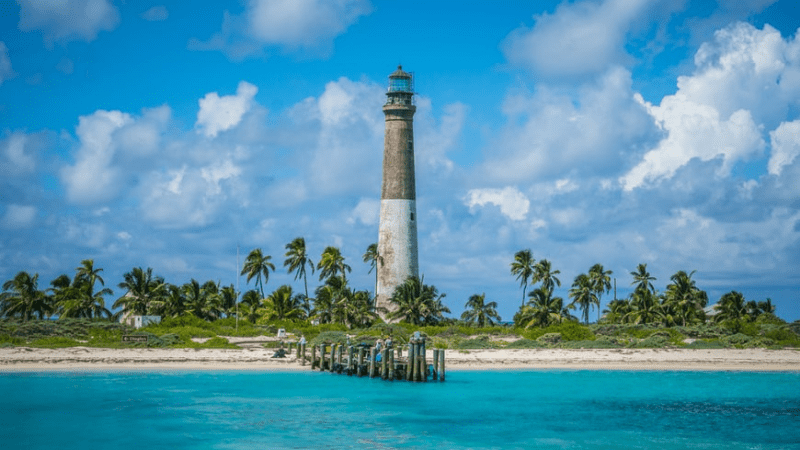 How to get around Miami
If you're looking to enjoy Miami's nature, you need to know that the city is huge. All those great spots to visit are spread out around the area. Public transportation may get you to the entrance, but it won't provide a comprehensive way to explore the most hard-to-reach places.
A private tour guide might be able to take you around one of the national parks, but that indulgence is impractical if you plan to be in Miami for a week or two. In that case, you'll want to pick up Miami car rental under 25. You'll save yourself a lot of time and hassle by having your own set of wheels.
Want to read this later? Pin it to Pinterest!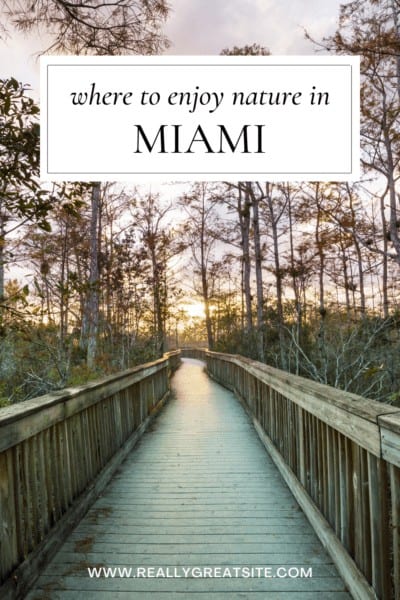 Nature, parks and gardens to explore in Miami
One of the things that makes Miami so popular is its proximity to many different types of natural beauty―from beaches, to forests, and coral reefs. But this creates a problem: People who love nature have a hard time narrowing down their favorite places to visit.
We're here to help. Here is a short list of some of the best spots in Miami for outdoor adventure:
1. Barnacle Historic State Park
Located south of the city center in the Coconut Grove, Barnacle National Historic Park is one of the best natural spots in Miami. What can you do there? First of all, take a walk along its shady alleys and then have a picnic on the beautiful green lawn. After that, set off to explore its unique historical landmark.
The park is home to Miami's oldest house, which was built in 1891 by renowned boat builder and yachtsman Ralph Munroe. Ralph lived in this estate for about 30 years and designed 56 different yachts during that time. Also, he is the founder of the Coconut Grove area and the Biscayne Bay Yacht Club.
The Ralph Munroe House is a one-story structure raised above the ground on wooden piles, and its main feature is a unique hexagonal shape.
ⓘ TIP: Entrance to the park costs $2. Visit during the full moon to enjoy the open-air Barnacle in the Moonlight concert.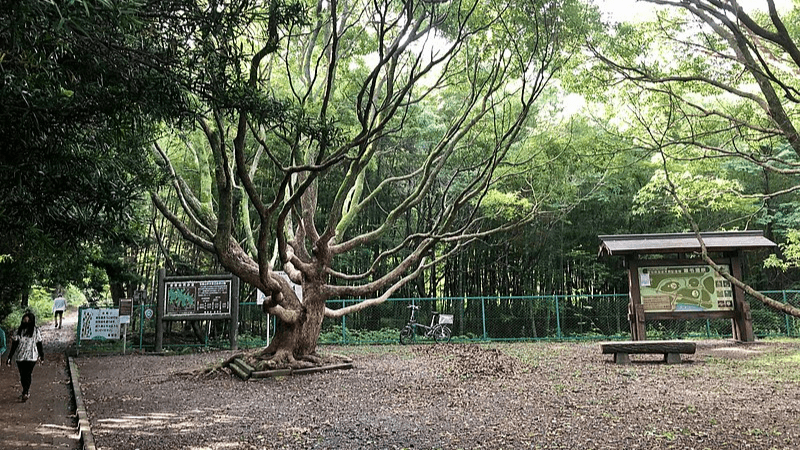 2. Lion Country Safari
If you're looking for a fun and affordable day out, a visit to Lion Country Safari is a great option. This park,located in Loxahatchee Groves, reproduces the landscapes of South Africa, where many wild animals live in their natural habitat in relative freedom.
Lion Country Safari is situated on nearly 600 acres of natural area and has seven sections that you can explore by car. The park is home to over 900 beasts, including lions, rhinos, ostriches, giraffes, elephants, turtles, antelopes, birds, and other wild animals.
In addition to the safari drive, a ticket to Lion Country Safari includes a petting zoo, a play area for kids, a train ride, and all the amusement park rides you could want. And if you get hungry, there's a restaurant on site.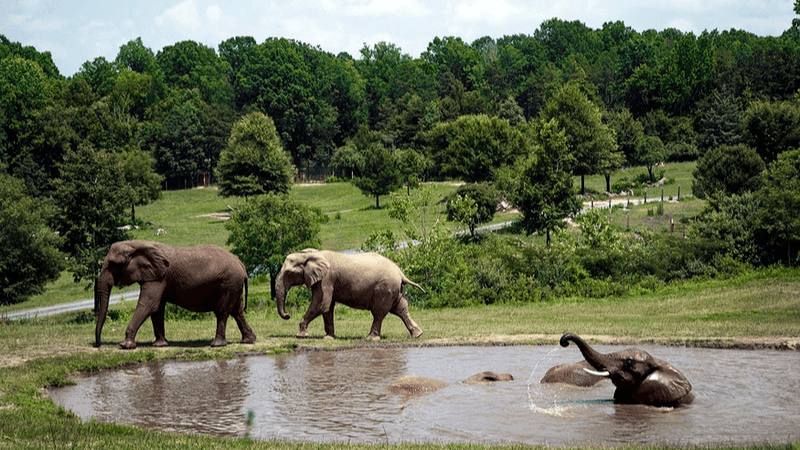 3. Everglades National Park
Everglades National Park is another great idea for a Florida road trip starting in Miami. It occupies 20% of the state and is the largest tropical wilderness in the United States.
There's no economic activity in the park, although a small staff servies the main visitor center. At the same time, about one million people visit the Everglades every year. The park offers several driving routes and walking trails, the most famous of which is the Anhinga Trail.
Coastal mangrove forests, freshwater swamps, prairies, cypress domes, and pine woodlands differ in plant, animal, and bird composition. This explains such a great diversity of local flora and fauna. There are over 60 different types of Everglades wildlife on the endangered species list, including the American Alligator, the manatee, and the Florida panther.
ⓘ TIP: Buy the NPS Passport to Your National Parks in the visitor center. Its lightweight, compact size makes it a fantastic way to track which parks you've visited and when. A useful souvenir!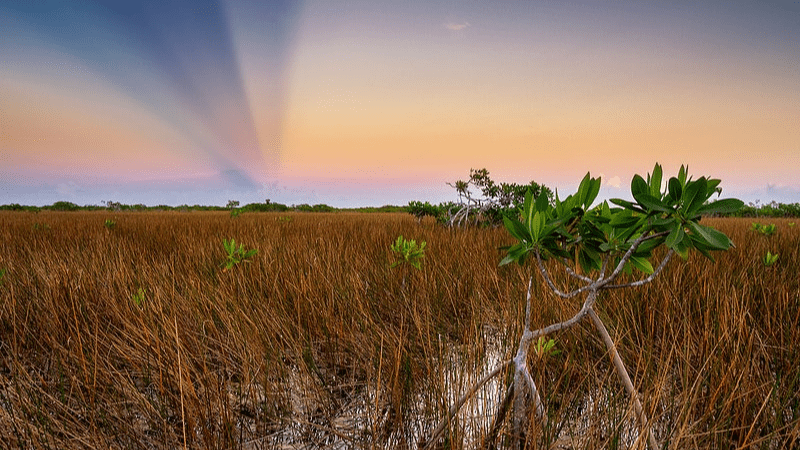 4. South Pointe Park
South Pointe Park in Miami covers the territory of ​​about 7 hectares. Its pleasantly landscaped areas, wide limestone walkways, and beautiful panoramic views of the Bay of Biscay attract tourists and locals alike.
South Pointe first opened to visitors in 1985 but became especially popular much later. In 2009, it underwent reconstruction, which made it possible to restore the natural sand dunes and build many playgrounds.
Now the green lawns of South Pointe Park are a great place to play various games, ride a bike, or admire the azure ocean views. Also, there are many restaurants, some of which offer live music.
ⓘ TIP: For an unforgettable experience, visit after dark when 18 unique light towers illuminate the walkways. The multi-colored glow of the towers creates a fabulous impression of a magical land.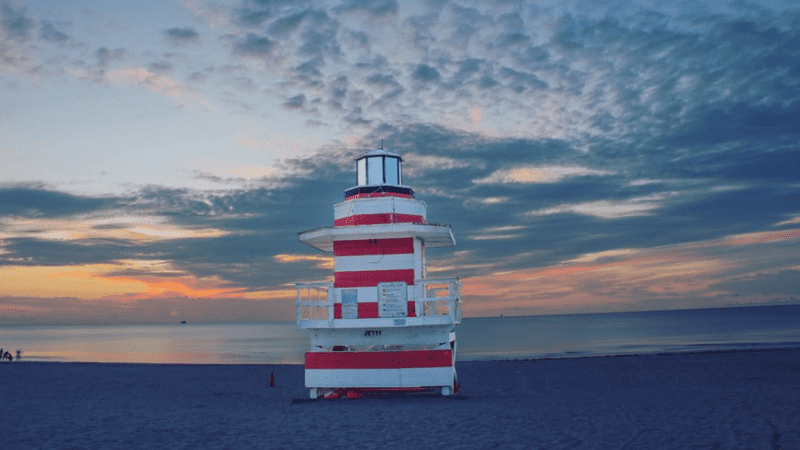 5. Fruit and Spice Park
Located 37 miles away from Miami, Fruit and Spice Park occupies 15 hectares of land in the Redland area. It's home to over 500 varieties of fruit plants, nuts, and spices, including 150 varieties of mangoes, 75 varieties of bananas, 70 varieties of bamboo, and 40 varieties of grapes. Also, exotic fruits such as lychee, guava, jackfruit, sapodilla, and many others grow there.
One of their goals is for every visitor to have the opportunity to sample fruits that are in season. So they have three basic rules:
Don't pick fruit off the trees.
Eat as much tree-fallen fruit as you want while you're visiting
Don't take fruit out of the park.
The main entryway looks very unusual. It's a copy of the original schoolhouse where the children of the first settlers studied at the beginning of the last century.
ⓘ TIP: Look for the fruit market near the entrance. It often hosts tastings of exotic fruits and berries.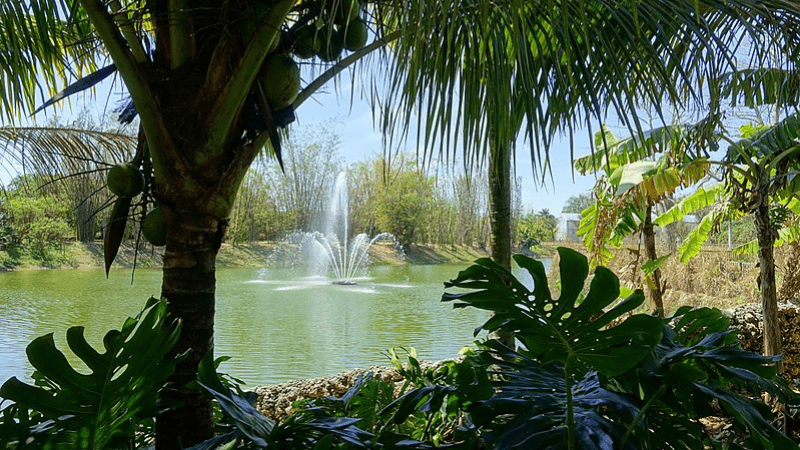 6. Biscayne National Park
Biscayne National Park was established by President Lyndon Johnson in 1968 and now covers 700 square kilometers of a picturesque area south of Miami. The park's wetlands make up 95% of its territory, with the rest being historical coastal mangrove forests.
Biscayne National Park offers visitors with a variety of outdoor activities, including biking, hiking, picnicking, camping, and fishing. If you prefer water sports, snorkeling, diving, and fishing are available as well. The park also has an ocean reef system that's home to an assortment of marine life like sea turtles and nurse sharks!
One of the main attractions of the park is wooden huts. They are part of the Stiltsville village, which appeared there in the late '20s and early '30s of the last century.
ⓘ TIP: Be sure to enjoy a walking tour of the Spite Highway trail. It's a kind of tunnel through the rainforest that will give you many incredible views.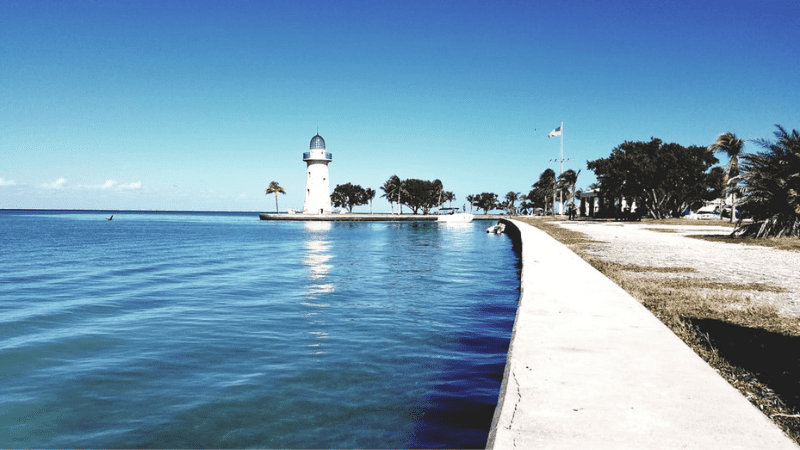 7. Oleta River State Park
Oleta River State Park is located in north Miami and is the largest urban park in Florida, at just over a thousand acres. The park has several miles of beaches along Biscayne Bay, as well as mangrove forests, fresh and saltwater lagoons, and nature trails.
Oleta River State Park is home to a variety of Florida wildlife, including ospreys, herons, iguanas, and crocodiles. You can also find many different plant species, such as mangroves, bromeliads, and orchids.
In addition to its natural beauty, the park offers a variety of recreational activities, including swimming, kayaking, canoeing, fishing, picnicking, and bird watching. There's also a children's playground and an exercise course.
ⓘ TIP: If you want to stay overnight, the facilities include a camping ground with 50 sites for tents and RVs. The campground has restrooms with hot showers and a dump station.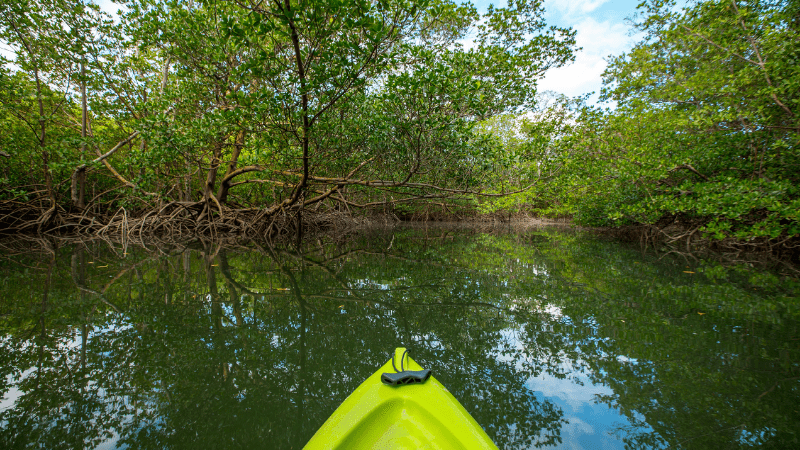 Thoughts about Miami nature spots?
As you can see, Florida's nature can be just as breathtaking as its beaches. So if you want to take a fresh look for a trip to the Sunshine State, head to Miami. It's a great starting point to some of the most amazing parks and wilderness areas around.
Obviously, we have shown you only a few of the incredible spots around Miami. Can you add any other natural attractions to this list?