You'd need months to see all Panama has to offer. The country is richly blessed with colorful native peoples, a tropical rainforest teeming with wildlife, and beautiful Caribbean islands that invite relaxation.
But what if you have limited time with a cruise ship excursion? What if you've already done all the things to do in Panama City? What if you want to get out of town to explore the country?
You might be shocked at how much you can see, just by taking day trips from Panama City!
Having lived in Panama for years, we've done our share of day tripping. We've whittled down all the places we've been to our (and our guests') favorites, with unique trips that suit different interests.
So here is our list of the best day tours from Panama City, Panama, along with planning help at the end. We're sure you'll find something fun that you'll enjoy.
1. See the Panama Canal
Approximate travel time: 20 minutes – 6 hours
Whether sailing through or exploring it on foot, the Panama Canal one of the best places to visit in Panama. It may be the world's best example of engineering brilliance, as well.
Up until it was completed in 1914, ships had to navigate all around the tip of South America to get between the Atlantic and Pacific oceans. The canal cut shipping time in half and now contributes about 40% to the country's economy.
from Panama City, it takes about 20 minutes to reach Miraflores Locks. The Visitor Center has a viewing platform designed to help you watch the ships from shore (read our Panama Canal guide here). Or, you can enjoy a day traveling through the locks yourself by booking a partial or full transit.
ⓘ TIP: The Visitor Center closes at 5 p.m., but the on-site restaurant is open until 11 p.m. Tuesday through Saturday. It's a great option for visitors who'd like to experience the canal at night without any crowds, while enjoying a great meal.
2. Go golfing in Panama
Approximate travel time: 27 minutes (Summit Gold Resort)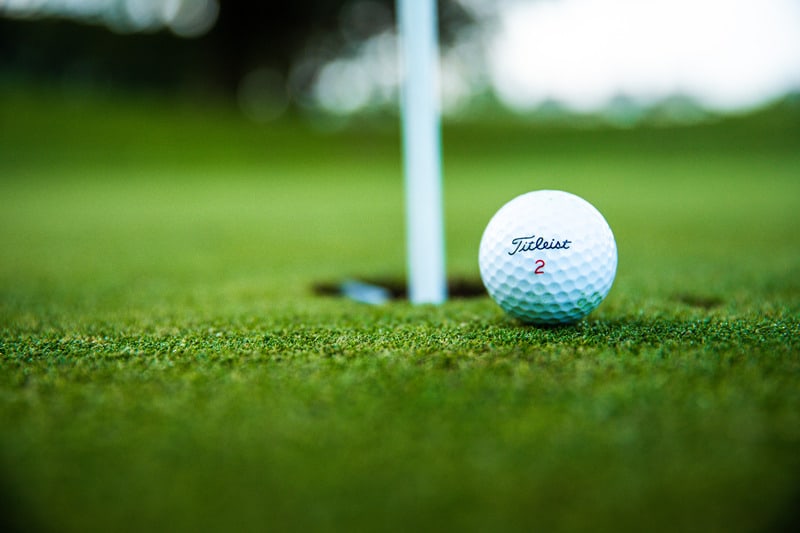 Thanks to 100 years of American presence, golf has become a popular year-round activity in Panama. There are quite a few new courses and remodeled older courses, making some of the best greens in Central America.
If you fancy a golf day trip in lush tropical scenery, you have your choice of golf courses near Panama City. Two to consider are Summit Rainforest and Golf Resort and Tucan Golf Club.
ⓘ TIP: From April thru December, golf in the morning because it often rains in the afternoon. Ask your hotel to arrange a taxi to take you back and forth.
3. Day trip to Zona Libre, for tax-free shopping
Approximate travel time: 47 minutes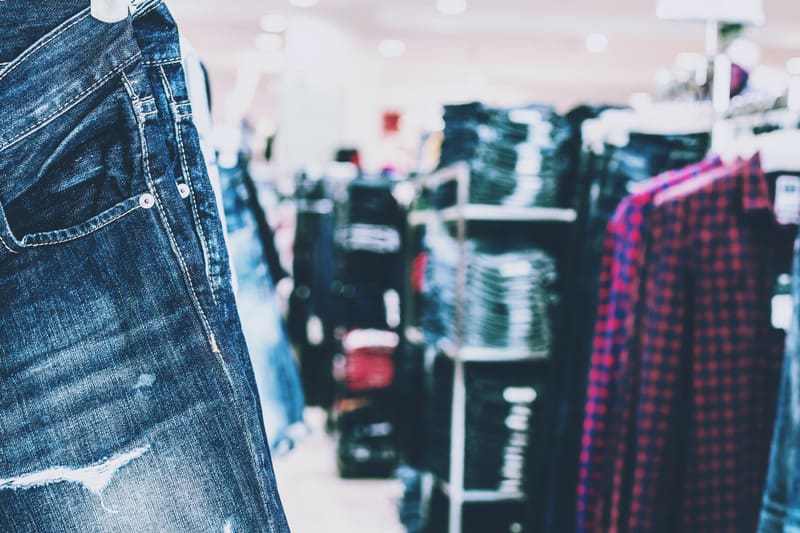 Colón is a decadent colonial city that was forgotten after Panama regained control of the Canal. Since then, it's become a bit of a "wild west," earning a well-deserved reputation as a place you don't go without a reason.
For most people, the best reason to visit is Panama's tax-free zone, Zona Libre. The Colon Free Zone has a range of duty-free merchandise you can buy: appliances, jewelry, sporting goods, cell phones, cameras, computers, and more.
ⓘ TIP: Bring your passport and shop to your heart's content: Purchases for foreigners are possible up to $2000.00 — but you can buy more than that amount if you have it shipped home!
4. Historic ocean-to-ocean train ride
Approximate travel time: 1 hour
The historic Panama Canal Railway dates from 1855, built for the California 49ers heading to California during the Gold Rush. The 90-minute ride takes you across the Isthmus from Panama City on the Pacific, to Colon on the Atlantic Ocean. Along the way, you'll enjoy views of the Panama Canal and lush rainforest surroundings from a luxury observation car.
Note that the train departs in the morning and returns to Panama City in the late afternoon, so you will need to find activities during the day. Shopping in the Free Zone is the most popular tour (see the link above), but you can also combine this with other destinations on the Caribbean coast, such as Portobelo, Fort San Lorenzo or the locks.
5. Soberania National Park, for wildlife
Approximate travel time: 32 minutes
While the untamed Darien Gap is a multi-day excursion, it takes only half an hour to transport yourself from the concrete jungle to the actual jungle. In Soberania, trails lead through the luscious green rainforest, and you're pretty much guaranteed to spot a variety of Central American wildlife.
We've seen everything from howler monkeys and sloths to leaf-cutter ants, colorful blue morpho butterflies and tropical birds. Check out our photo gallery here.
Soberania National Park is a favorite Panama City day trip, thanks to Pipeline Road and the Rainforest Discovery Center. The centerpiece is a 40m Observation Tower, which offers incredible views of the forest canopy. There are also some wonderful hiking trails.
If you don't take a tour like this one, Soberania is best visited in the morning, when the wildlife is active and alert. On th way back, you can stop off at Parque Municipal Summit, Panama's zoo and botanical garden.
ⓘ TIP: Soberania National Park is open every day from 6 am to 4 pm. For the best wildlife viewing opportunities, rent a car and arrive at dawn.
5. Portobelo and Isla Grande, for Caribbean ambiance
Approximate travel time: 2 ½ hours
The port city of Portobelo is is a great Caribbean day trip from Panama City. Expect beautiful beaches, islands and historical landmarks.
During the Spanish Colonial era, Portobelo played a key role, as the end point on the Camino Real. All the treasure Spain looted from Inca Empire was stored in its customs house before being shipped to Spain. Knowing that, English pirates like Sir Francis Drake attacked the city repeatedly. Fun fact: Sir Francis met his end in nearby water, buried in an iron casket that has still not been found.
The old fortifications are still there, and postcard-perfect Isla Grande is just a stone's throw away. At Isla Grande, you'll find stunningly beautiful beaches and islands. Bring your swimwear so you can snorkel and relax on the beach.
ⓘ TIP: Portobelo is part of the UNESCO World Heritage Site "Fortifications on the Caribbean Side of Panama." The other part is Fort San Lorenzo, which lies further west, on the other side of the Panama Canal.
6. Fort San Lorenzo excursion, for old Spanish colonial ruins
Approximate travel time: 1 hour and 40 minutes
Just north of the Canal, Fort San Lorenzo saw of many battles between pirates and Spanish settlers. The ruins offer a window into Panama's colonial history and make you feel like you're in the middle of a Pirates of the Caribbean set.
We visited Fort San Lorenzo a number of times and always enjoyed it. Its fascinating history, preserved walls and tropical surroundings make it a truly enjoyable destination. There's also a secluded beach nearby, so we always bring swimwear and cool off before heading back to Panama City.
7. Embera Indian Village, for indigenous culture
Note that this experience is only available through an organized day tour
The Embera are an indigenous tribe that live completely off the grid in the Panama jungle. They earn a living by selling hand-woven baskets and wood carvings, and by inviting tourists to visit their communities. We had the chance to visit an Embera community in the Darien, and it was a memorable and rewarding experience.
You can only visit the tribe with an authorized guide. A day tour to the Embera Indian village begins with a (motorized) canoe ride down the Gatun River, so be on the lookout for spider monkeys, turtles and caimans along the way. While at the village, you'll share a typical meal, learn about the Embera way of life, and have an opportunity to purchase their exquisite handicrafts.
ⓘ TIP: The Embera women create exquisite hand-woven baskets. Some are so tightly woven that they can hold water! Although you can purchase them in Panama City, you'll help the tribe more and save money by buying your souvenir while on the tour.
8. Camino Real, for local life
Only visible through a guided tour
The Camino Real (King's Way) is an ancient cobblestone roadway that runs between Panama City and Portobelo. It played a significant role in the time of pirates and conquistadors, connecting Panama City on the Pacific with Portobelo on the Caribbean.
A day exploring the Camino Real is fun, fascinating and super informative. We loved it. Not only do you learn about the early days of the country, you'll get insights into the Camino from a historian. Tours are available in both English and German.
On this tour, you will see cobblestone sections of the old path, deep within Chagres National Park. You'll enjoy a hike through the jungle and boat over the water, far from civilization. Then you'll visit a campesino village where you'll enjoy a Panamanian lunch, learn about their lifestyle, and see their traditional dances.
9. Taboga Island, for island life
Approximate travel time: 30 minutes
Only a 30-minute ferry ride away from the city, Taboga Island is one of the most popular day trips from Panama City. Taboga dates from Spanish colonial times and has the second oldest church on the continent (1550), making it a cultural and historical landmark.
People day trip to Taboga for its white sandy beaches, a small town with delicious restaurants and cafes, and good views from the top of San Cruce. Speaking of which, if you don't fancy ordering fish, we recommend Panamanian ancocho. It's Panama's national dish.
Locals take the Taboga Express from Panama City to Taboga Island. The 30-minute, 12-mile boat ride costs $20 round-trip. Along the way, you'll enjoy ocean breezes, views of Panama City's skyline, and seeing all the ships anchored outside the Panama Canal.
ⓘ TIP: You can also take a catamaran there with Panama Sailing Tours. Their service includes an open bar, snacks, and lunch.
10. El Valle de Anton, for waterfalls and mountains
Approximate travel time: 2½ hours
Cheap and easy to get to, El Valle de Anton is a favorite getaway for Panamanians and visitors looking for mountain hikes and waterfalls.
Lying within the caldera of an extinct volcano, El Valle sits 1,968 feet above sea level. Its slopes are covered by humid tropical forests crisscrossed by rivers and stunning waterfalls, but it has more to offer than just that. It's also a favorite day trip for the mountain views, a nice artisan market, thermal springs, an orchid sanctuary, and a small tropical zoo and botanical garden.
This is one Panama day trip that is well worth the drive. At least we thought so: We probably traveled there more often than anywhere else while we lived in Panama. But I'll confess that it was usually for a weekend. We liked to stay overnight and sleep in the cool mountain air. It's such a nice place to relax.
Where to stay in Panama City, Panama
Most of the best hotels in Panama City can be found in three areas:
Casco Antiguo – Best for the culture or nightlife. It is full of restaurants and bars. Las Clementinas and Tantalo both have rooftop terraces and plenty of Panamanian ambiance.
Bancaria, Marbella and Bella Visita – Best for shopping or business, near Panama's skyscraper-filled financial district. This is also where you'll find high end boutiques, as well as some of the best restaurants. Two hotels to consider: The Bristol Hotel and W Panama.
If you're here for the canal and nature, stay at Gamboa Rainforest Resort. It's located out of town, Just 30 minutes from Panama City on 340 acres overlooking the Panama Canal. Good for families. Closer to town, Holiday Inn Panama Canal is just a two minute drive from the entrance to the Miraflores Visitor Center.
Panama day trip gear you'll need
But first, let's discuss the country's hot, humid, tropical weather. The tropical sun can take a lot out of you, so it's important to prepare ahead.
Here's a checklist of the essential things to bring on a Panama day trip:
Loose, comfortable clothes
Camera – we carry the Sony RX100 (point-and-shoot) and the Sony a7Rii (full-frame mirrorless)
Bottle of water
Snacks
We also suggest you carry cash in small bills, as most local vendors won't accept credit cards.
ⓘ TIP: If you're prone to motion sickness, take some sort of medication before you begin your tour. Speaking from personal experience, we keep Bonine motion sickness tablets on hand. less We find it causes less drowsiness than Dramamine, and it lasts for 24 hours so we don't have to worry about being queasy on the return trip.
Are you ready for a Panama City day trip?
Even if you only have one day, there are still have so many attractions to discover, all within only a couple of hours of the country's capital. It's worth taking a break from the city to see another side of the country. You'll quickly discover an amazing variety of landscapes and activities which are just a quick drive away.
Want to read this later? Save it to Pinterest!