We often link to affiliate products and services that we believe will benefit our readers. As Amazon Associates, we earn from qualifying purchases. Learn more here.
Bangkok is one of the world's most exciting and beautiful cities. It's full of historic attractions, culinary delights and great places to shop. Along with the popular temples, palaces and other popular attractions, the capital of Thailand also has many hidden and less obvious things to do and see.
Here are seven of the more unique and fascinating things to do in Bangkok.
Tip: If you're staying overnight, we recommend using HotelsCombined. They compile the best deals from all over the web (including Booking, Expedia, Agoda, etc.). Big time- and money-saver!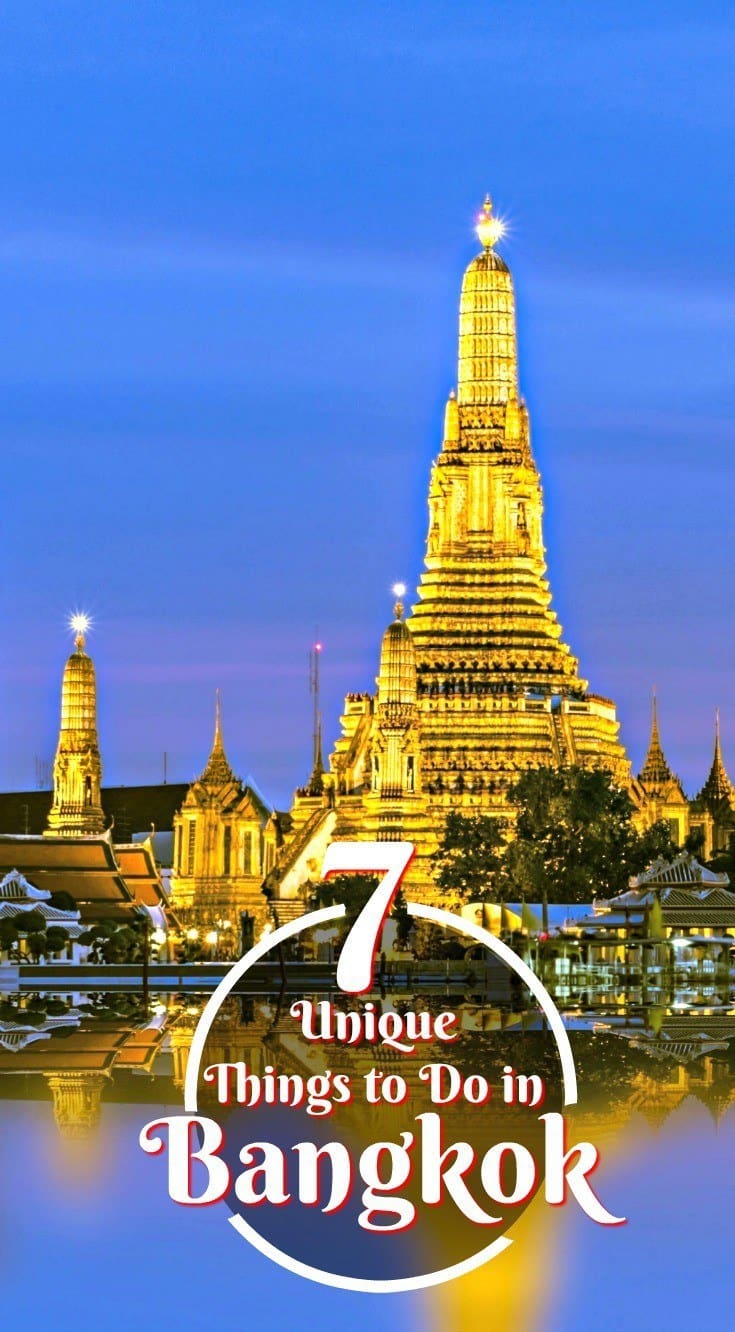 1. Bangkok canal tours
One of the best ways to see a city is from the water. A canal tour lets you see Bangkok the way the locals do. At one time, transportation by water was one of the primary ways that people got around the city. Many Thais today still commute by river boats and canal boats to get around Bangkok and the surrounding suburbs.
There are several canal tours, including excursions to local floating markets. On these tours, you get to see traditional homes, farms, fields and wildlife much as it appeared hundreds of years ago. The next time you're on a holiday trip to Thailand, don't miss this opportunity to experience the real Bangkok and take some memorable photos along the way.
Experience this:
Address: Sathorn Pier
Nearest Station: BTS Saphan Taksin Station
Opening Hours: 9.30am – 7.30pm daily
Phone: +66-2-866-3163-4
Find more info here.
Related article: One Day in Bangkok
2. Bangkok Forensic Museum
When most people visit museums, they expect to see works of art or perhaps reconstructed dinosaur skeletons. At Bangkok Forensic Museum, however, the contents are more unusual and even shocking.
There are actually three separate museums here. There's a Pathology Museum that displays the bodies of babies who died from genetic disorders. The Anatomical Museum has the kind of items you might find in a medical school, such as skeletons and body parts. The Forensic Museum has even grimmer exhibits, such as the bodies of murder and accident victims. Also, Thailand's most famous bogeyman, Si Quey, is mummified here. Yes, mummified. The serial killer was convicted of cannibalizing Thai children in his local village to supposedly give him secret powers. Today, he remains a popular bogeyman for parents to scare Thai kids into behaving.
This isn't an excursion for people with weak stomachs. If you're interested in anatomy or a student of violent crimes, you'll find this museum fascinating. To get to the Pathology, Anatomical and Forensic Museums, you must take a boat from the Grand Palace, which drops you off at Pranok Pier.
Experience this:
Address: 2 Wanglung Road, Siriraj, Bangkok Noi, Bangkok 10700
Nearest Station: BTS Saphan Taksin Station. Take Exit 2 and proceed to Sathorn Pier and take express boat upriver to Siriraj Pier
Opening Hours: 10.00am – 5.00pm (Closed on Tuesday and Public Holidays)
Phone: +66-2-411-0166
Find more info here.
3. Escape Game
Ever wish you were a character in a suspense movie where you had to escape from a room or jail cell? You can experience this safely, without the downside of being arrested or dealing with kidnappers, by playing one of Bangkok's escape games.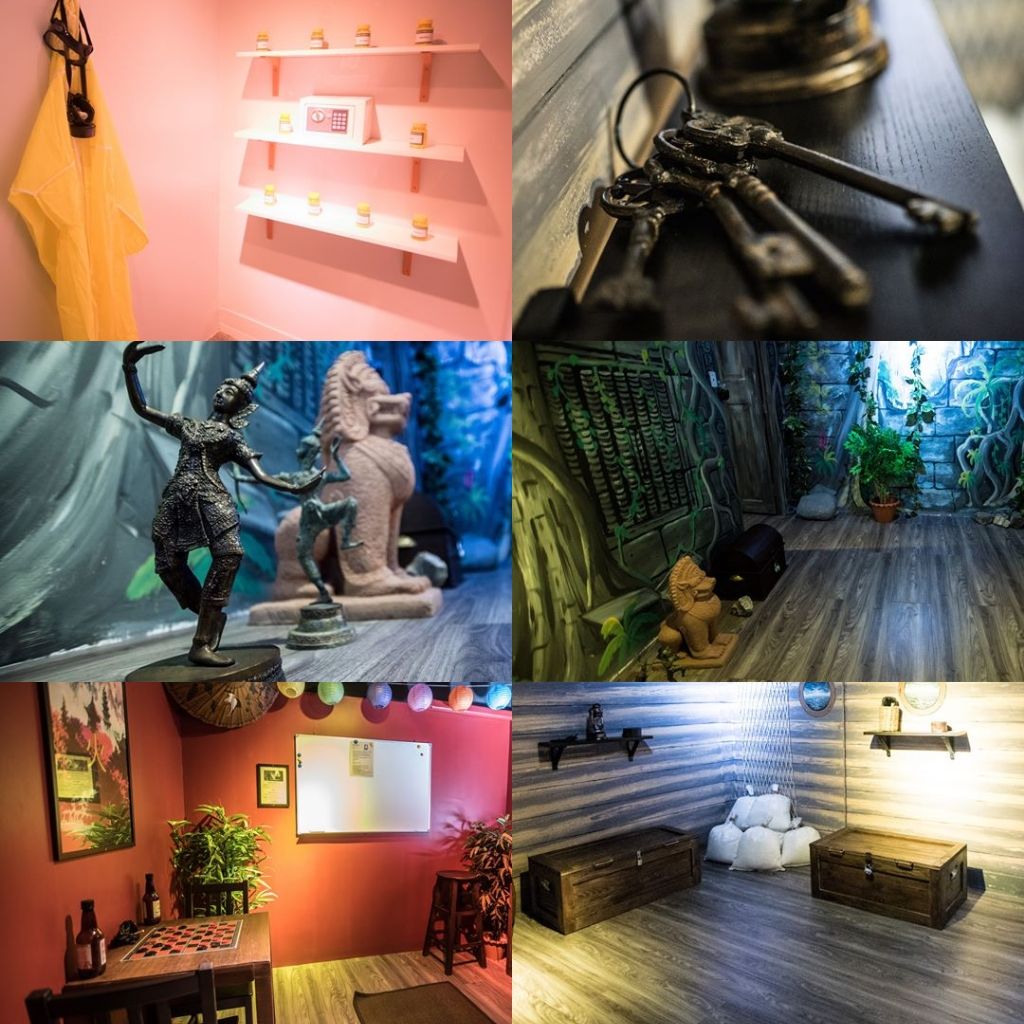 Bangkok has several escape room experiences for you to try. It's a fun and challenging puzzle, with clues provided by the Escape Master.
At Escape Hunt, channel your inner Sherlock and solve mysteries to escape your prison.
At Escape Break, you choose among several themes where you're a prisoner who has one hour to escape. The four scenarios currently offered are Outbreak, Relic Rush, Ghost Ship and Kowloon Captive.
Escape games are suitable for two to seven players, so it's great for families and groups of friends, especially on a rainy day. Escape room games are a great way to experience a real adventure on your trip to Bangkok.
Experience this:
Address: 281/19-23 Silom Soi 1, Silom Road, Silom Sub-District, Bangrak District, Bangkok, Thailand 10500
Nearest Station: BTS Saladaeng Station
Opening Hours: 11.00am – 9.00pm Daily
Phone: +66-2-631-1668
Find more info about Bangkok's escape games here.
4. Attend a Muay Thai Fight
Muay Thai is the exciting and fast-paced martial art of Thailand. Many modern mixed martial arts practitioners train in this ancient form of kickboxing due to its lethal effectiveness. Attending these fights is a popular pastime in Thailand and Bangkok offers several venues where you can have this experience.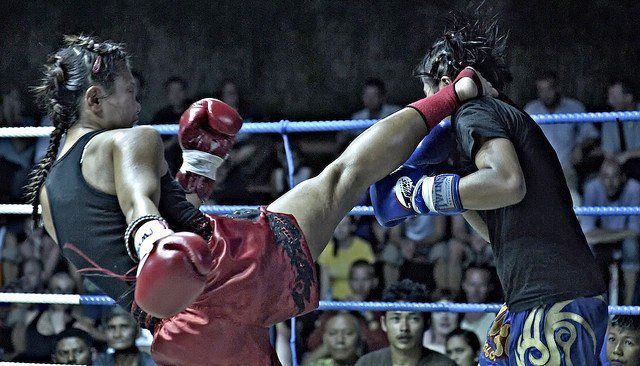 Where to find Muay Thai fights:
If you have a local guide in Bangkok, he or she can suggest the best place to attend a Muay Thai fight.
Rajadamnern Stadium in central Bangkok has fights 4 days a week on every Monday, Wednesday, Thursday and Sunday. (VIP tickets)
Free Muay Thai boxing events are held every Wednesday night in front of MBK center (check here for more info).
Televised Muay Thai fights have free standing room viewing areas at the Channel 7 Stadium near Mo Chit station every Sunday afternoon.
Experience this:
Location: Rajadamnern Stadium, 1 Ratchadamnoen Nok Road, Pom Prap Sattru Phai, Bangkok 10200
Nearest Station: BTS Ratchathewi Station and take Tuk Tuk taxi to the stadium
Opening Hours: Door opens 6.00 pm onwards
Phone: +66-2-281-4205
Find more info here.

5. Rod Fai Train Market
There are lots of places to shop in Bangkok, but the Rod Fai Train Market provides a charmingly retro atmosphere where you can find all kinds of items, from antique toys to vintage clothing to distinctive pieces of jewelry.
This is a traditional outdoor nighttime bazaar that was originally located in a train depot. It's equally popular among locals and tourists. The Rod Fai Market has an international flavor, and you're likely to find treasures from Europe and North America as well as Asia. There's also great street food and cocktails available for shoppers.
If you're any kind of collector or you just enjoy the thrill of finding a unique vintage item, make sure this market is on your list. Rod Fai Train Market is near Seacon Square Shopping Mall. A second train market has recently opened on Ratchada Road, behind Esplanade Shopping Mall. The Ratchada location is not as large as the original, but is more centrally-located in the city.
Experience this:
Address: Srinakarin Soi 51, Srinakarin Road, Nong Bon, Prawet, Bangkok 10250
Nearest Station: BTS On Nut Station and take taxi to the market
Opening Hours: 6.00pm – 12.00am Thursday to Sunday
Phone: +66-81-827-5885, +66-86-126-7787
Find more info here.
6. Meditate at a Monastery
While many travelers take tours of Buddhist temples, not many actually take the time to meditate in one. This is a way to experience an essential aspect of the local culture while also giving you a chance to relax and clear your mind.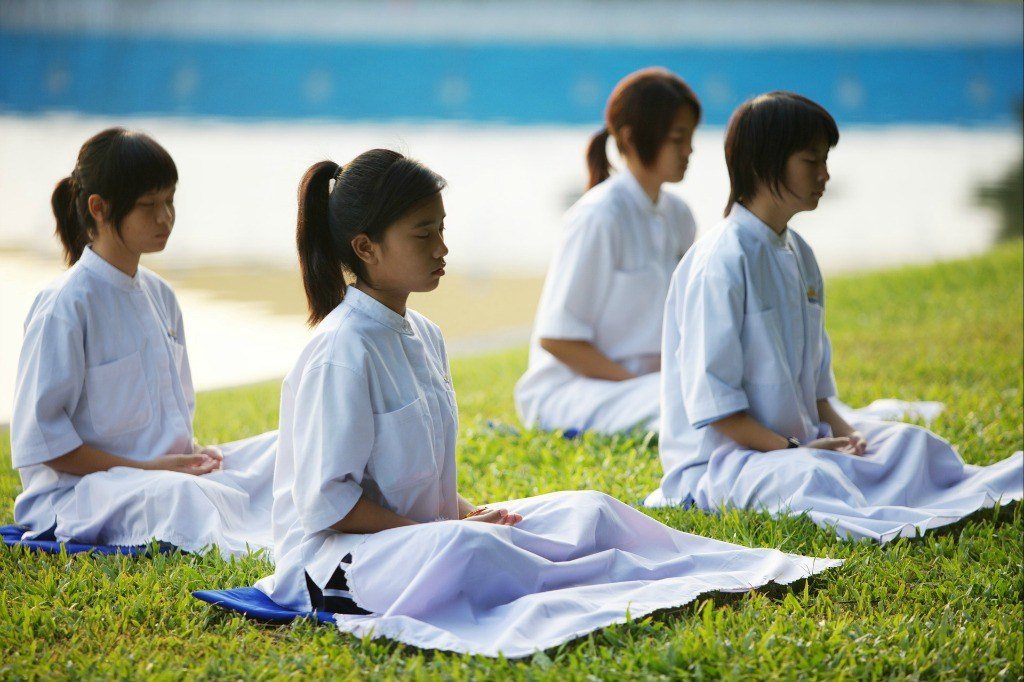 You'll find Buddhist monasteries throughout Thailand. Most are welcoming to visitors. There are also meditation centers where you can take classes or meditate on your own or under the guidance of an instructor. Some of these places provide instruction in English.
Experience this:
Address: 20/38 Prommitr Villa, Phrom Mit Alley, Sukhumvit Soi 39, Klongton, Wattana, Bangkok 10110
Nearest Station: BTS Phrom Phong Station, Exit 3
Opening Hours: 9.00am – 11.00pm Daily
Phone: +66-2-118-3749
Find more info here.
7. Bangkok National Museum
The Bangkok National Museum may not sound exotic, but it's the largest museum in Southeast Asia and one of the best places to get an overview of Thailand's fascinating culture and history.
The architecture of the building is itself a work of art, as it's located in an 18th century palace. There are exhibits displaying artifacts from prehistory right through modern times. In addition to items from Thailand, you'll see exhibits from China and other parts of Asia. English language tours are available. The Bangkok National Museum is located near the Grand Palace on Na Phrothat Road.
Experience this:
Address: 4 Chao Fa Road, Chana Songkhram, Phra Nakhon, Bangkok 10200
Nearest Station: BTS Saphan Taksin Station. Take Exit 2, proceed to Sathorn Pier and take express boat upriver to Maharaj Pier or take the taxi
Opening Hours: 9.00am – 4.00pm Daily
Phone: +66-2-224-1370
Find more info here.

These are some of the more interesting and unique places to visit in Bangkok. To get really familiar with a place, it's important to go beyond the most popular tourist attractions and dig deeper into the area's culture and history.
Whether you employ a local guide to take you to some of these places or you choose to seek them out on your own, we hope this article has given you a more thorough knowledge and appreciation of Thai culture.
Plan your trip
Bangkok's tourism website can be found here.
Nightlife: Use this list of the best rooftop bars in Bangkok for drinks along with the best views of the city.
Lodging: If you're staying overnight, we recommend using HotelsCombined. They compile the best deals from all over the web (including Booking, Expedia, Agoda, etc.). Time saver!
Transportation: This website shows how to get anywhere by plane, train, bus, ferry and car.
Places to stay
More unique experiences
Get Your Guide offers dozens of unique activities and tours in and around Bangkok. Here is a sampling:
To see all their things to do in Bangkok, click here.