The picture many people have in their mind when they think of Australia is likely a mish-mash of Crocodile Dundee, Steve Irwin and the Simpsons episode "Bart vs. Australia".
Many travelers express mild surprise when they cruise or take a power catamaran into Melbourne or Sydney, only to find themselves in a relatively modern city. The stereotype of burnt red desert, kangaroos hopping around the backyard and leathery-tanned locals in akubra hats isn't a complete myth, however. You just have to be willing to get off the beaten track to find those legendary Australian outback towns.
The outback towns in Australia are increasingly popular destinations with travelers due to the second year working visa. The Australian government offers an extra year's stay to foreigners in exchange for 3 months of rural work. That allows for the next 9 months traveling and backpacking around Australia.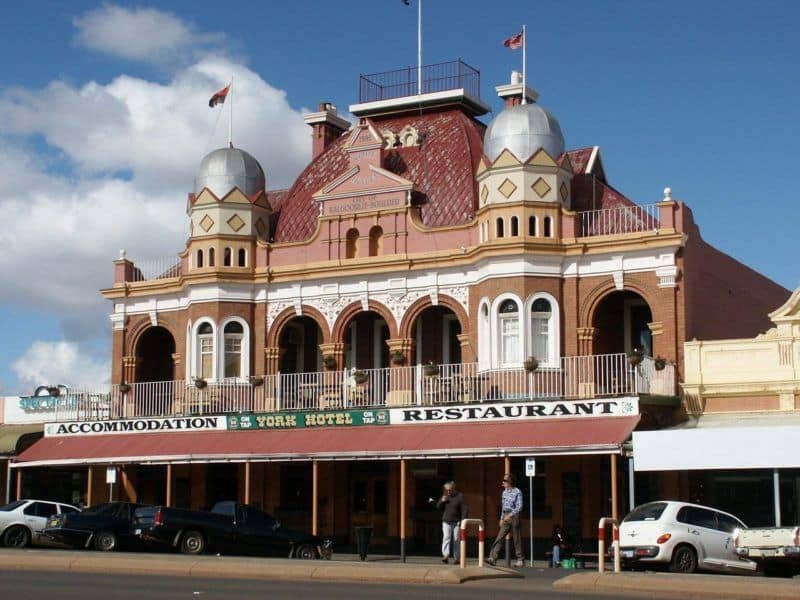 Best Australian outback towns
Here are the best 10 Australian country towns for a genuine outback experience. Couple this list with a good travel guide like this one, and you'll have all you need for a memorable trip.
Before you make any plans, be sure to check for current travel restrictions. If you do decide to visit, we strongly encourage you to get travel insurance with COVID coverage.
1. Normanton
Queensland
Normanton is a small cattle town situated right at the base of the giant Northern tip of Australia.
It is hot all year round, with highs that rarely dip below 30° Celsius (85° Fahrenheit) at any time of year. Along with cattle, the prawning industry is a major source of income for the town so you are sure to find some of the best reef and beef Australia can offer.
There a numerous heritage listed sites in the town as well as the famous Purple Pub. In recent years Normanton is growing in popularity with tourists but it is still great option for a true outback town experience.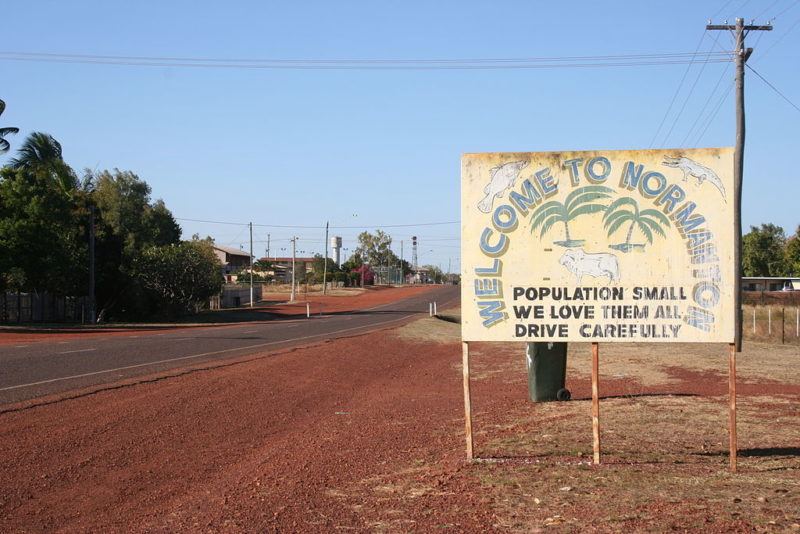 2. Dingo Beach
Queensland
Dingo Beach is an awesome option because it gives you a genuine Australian small town experience right next to one of the more stunning beaches you're likely to find anywhere.
Two-thirds of the way up the Queensland Coast, halfway between Rockhampton and Cairns, Dingo Beach is a beautiful alternative to some of the more crowded tourist options in Queensland.
Some might call it an outback town on easy mode, seeing as it isn't really in the outback at all. It still lays claim to the Dingo Beach Hotel, a quintessential example of an Australian watering hole and the perfect place for a nice feed and a cold beer after a midday swim on your way up the coast of Australia's Sunshine State.
3. Coober Pedy
South Australia
Coober Pedy is an outback town in South Australia. It is famous for the opal mining industry and is often referred to as the "opal capital of the world."
Filmmakers use the town and surrounding areas frequently for location shots. Although a small town, Coober Pedy is a great tourist destination due to the low rainfall and number of attractions. The mines, graveyard, and underground church are all must-see spots.
Coober Pedy is situated as a perfect stopover point, as it is small and about halfway between Adelaide and Alice Springs.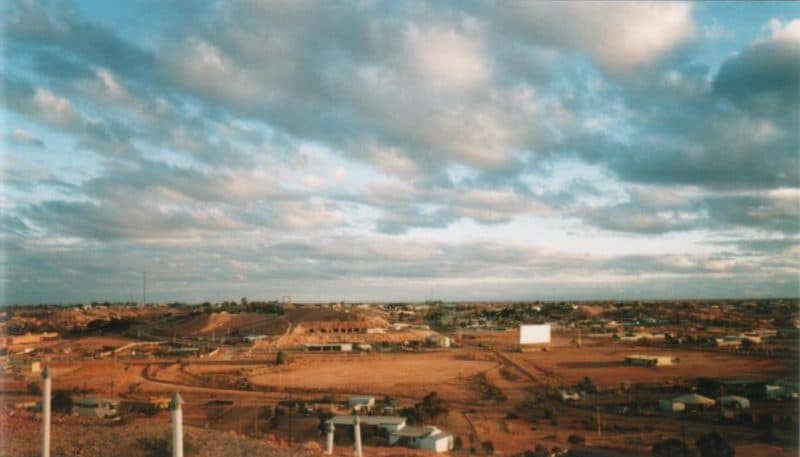 4. Andamooka
South Australia
Andamooka is an outback mining town famous for the quality of its gemstones. The Andamooka Opal Fields consist of twenty-four separate fields. One of the largest and most famous gemstones was discovered there.
Apart from its gemstone lineage, another notable feature of the town is its heritage-listed, semi-dugout homes. These are unique to the Andamooka. Traditionally, towns in outback Australia have underground homes as a way of combating the oppressive heat. However, the semi-dugouts found in Andamooka are necessary because the high clay content makes the soil unsuitable for deeper excavation.
5. Tennant Creek
Northern Territory
Tennant Creek is an outback town in the Northern Region of Australia. It is well-known for its history of gold-mining and the famous Battery Hill Mining Center. Battery Hill contains some of the best tourism opportunities with a mineral collection, a stamp battery, and a social history museum.
Plan your visit ahead of time if you want to catch one of the annual events such as the Saint Patrick's Day Races or Desert Harmony Festival. The Nyinkka Nyunyu Arts and Cultural Center also promotes activities around the region.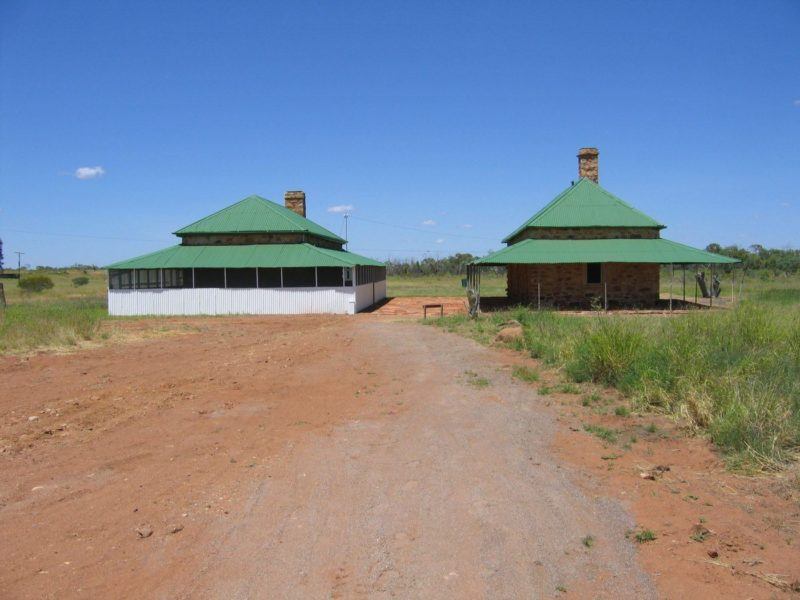 6. Kalgoorlie
Western Australia
Kalgoorllie is an outback town located right on the "Golden Mile", which was formed during the Coolgardie Gold Rush. Be sure to see the famous "Super Pit", a 2.2-mile-long and 1,680-foot-deep mining shaft. It operates 24/7 with a viewing station for tourists. Kalgoorlie's hottest month is January with an average maximum temperature of 33.6° C (92° F).
Kalgoorlie features some of the best social attractions in the large region, due to the number of employees at the mines. These include a horse-racing venue, grass sports ovals, and a cinema that shows recent releases from around the world.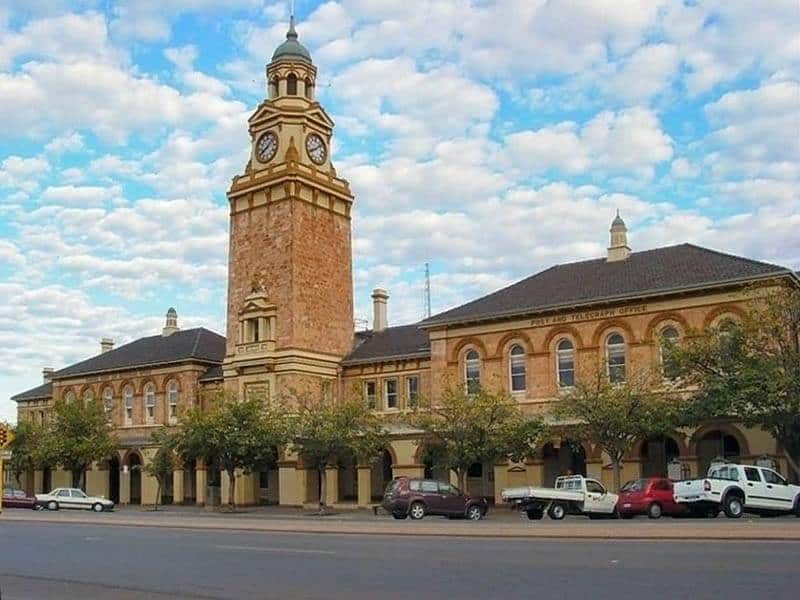 7. Yulara
Northern Territory
Yulara only has a permanent population of 887 people, but it boasts quite a strong tourist trade due to being only 18km by road from Uluru (Ayers Rock).
Because much of the tourism to Uluru is restricted to day trips (overnight stays are significantly more expensive), Yulara has maintained its small-town feel. It is perhaps not the best option if you want a low-key outback experience, though. Yulara has developed a reputation for delivering awe inspiring experiences.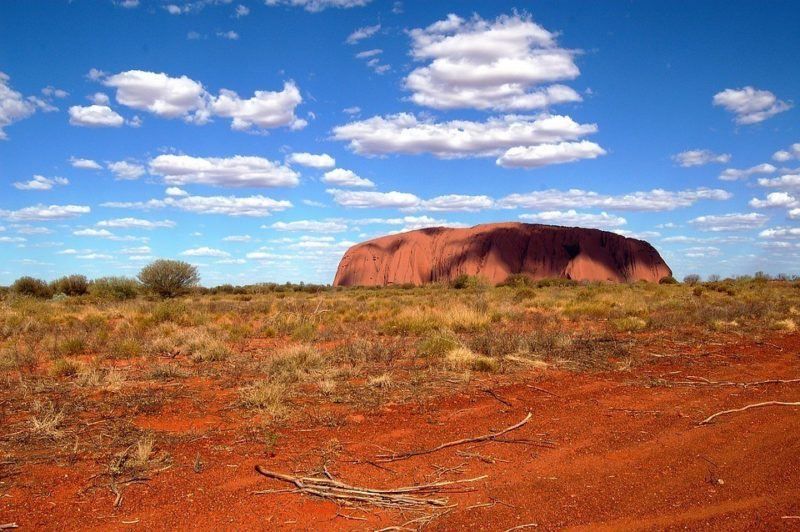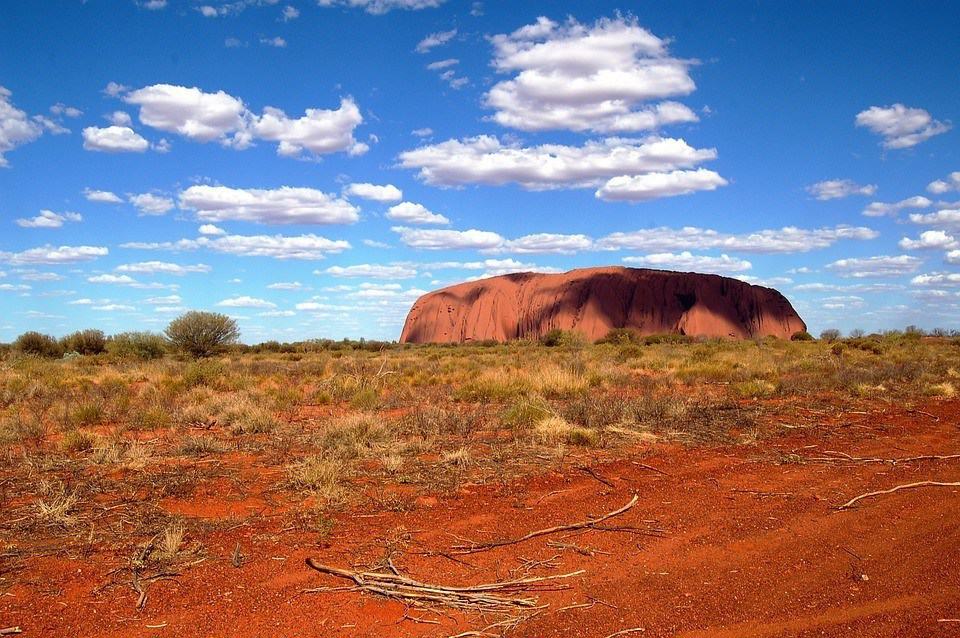 Coonabarabran
NSW
Coonabarabran is a small town in Warrumbungle Shire that delivers a more relaxed Australian outback experience. The clear skies and country town make it a place to get away from the busier places in the country. When the skies are clear it is a particularly interesting place to be as it is the location of the Sliding Spring Observatory.
Known as the "astronomy capital of the world", come to Coonabarabran to experience the wonders of the night sky. Government building and business have astronomic information plaques, so be sure to explore.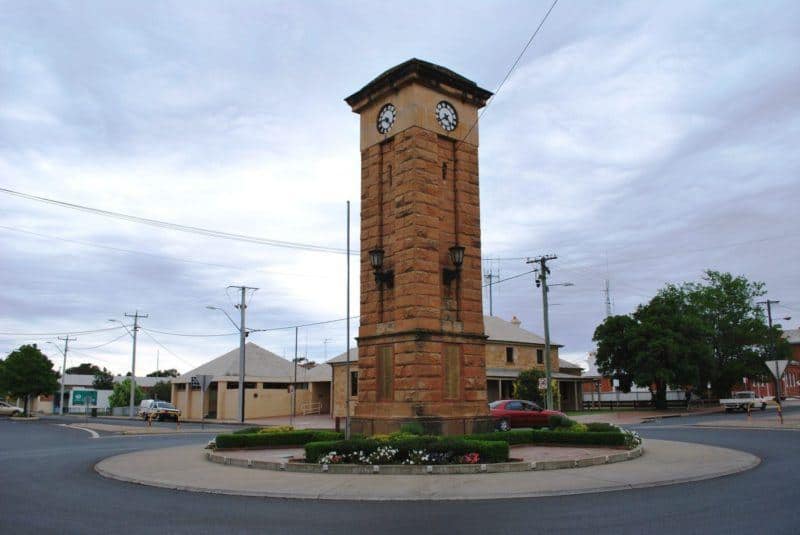 Marble Bar
Western Australia
Marble Bar is an outback town on a rock formation in the Pilbara area of Western Australia. Only come here if you are ready for some infamously hot weather, frequently over 100° F. Marble Bar is home to the North Pole rock formation, which contains some of the oldest land fossils ever found (3,400–3,500 million years ago).
If you are interested in more recent history, the Ironclad Hotel is a corrugated iron building named after US ironclad ships.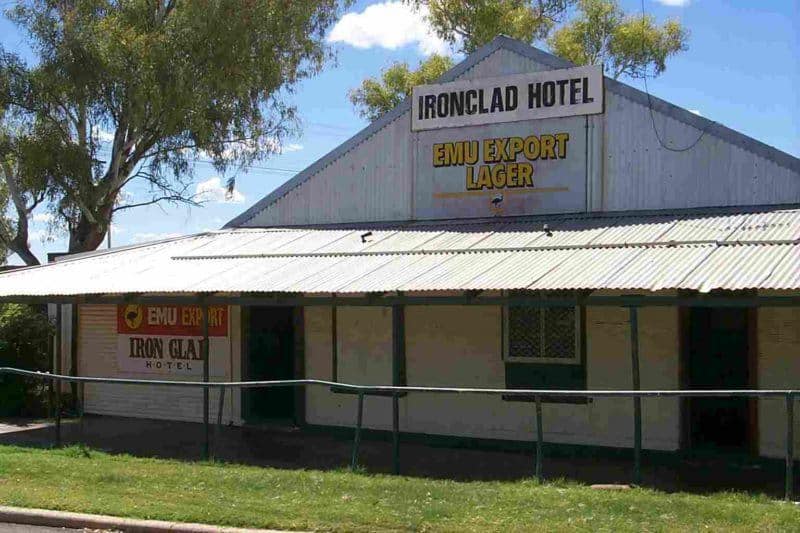 Daly Waters
Northern Territory
Daly Waters is a small outback town in the Northern Territory of Australia. Its main attraction is the world-famous Daly Waters Pub, which was established in 1938 for crew and passengers from the nearby airfield. Today, the pub has trinkets from visitors all around the world.
The climate of Daly Waters is hot, with averages highs around 95° F. January and February are notorious for having rain.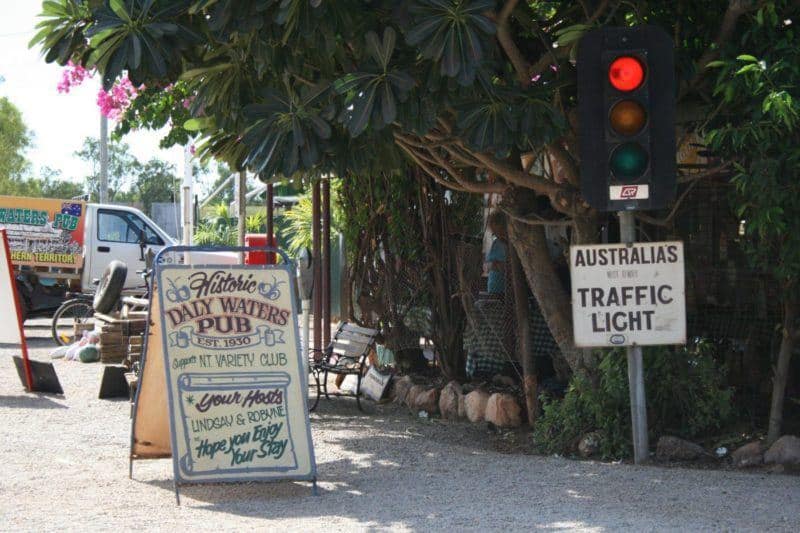 Need a place to stay along the way?
Whether you prefer a hotel, hostel, or vacation rental, Trivago lets you compare prices from more than 300 booking sites at once. Highly recommended!
Whether you prefer a hotel, hostel, or vacation rental, Trivago lets you compare prices from more than 300 booking sites at once. Highly recommended!
Learn more about Australia
If you're visiting Australia, check out these articles:
Want to read this later? Save it to Pinterest!