In 2009, we visited the Commonwealth of Dominica for 10 days. Because we were primarily there on business, we got a different perspective than others might have. If the negotiations had worked out (they didn't) we might have had to live there for a while … so we looked at the country as both tourists and potential residents.
ⓘ TIP: To avoid sounding uneducated, remember to call the country Dom-in-EEK-a, not Do-MIN-i-ka. The latter pronunciation is for that other place with all those couples resorts.
How we saw Dominica's people
Could we live among Dominica's citizens? Absolutely.
Although they are descended from escaped African slaves, not once during our 10-day visit were we ever treated differently because of our skin color. It seems they don't have the same color-consciousness we've encountered in the U.S.
It also helps that they are easy to understand, which is super important. They speak English clearly, with a semi-British accent. The British culture has worn off on them a bit; Dominica was a British commonwealth until 1978.
Their Christian heritage has made them very friendly and family-oriented. Not much happens on Sunday because it's reserved for church and family.
But because Dominica has few natural resources apart from its beauty, good-paying jobs are hard to come by and they work hard for every penny.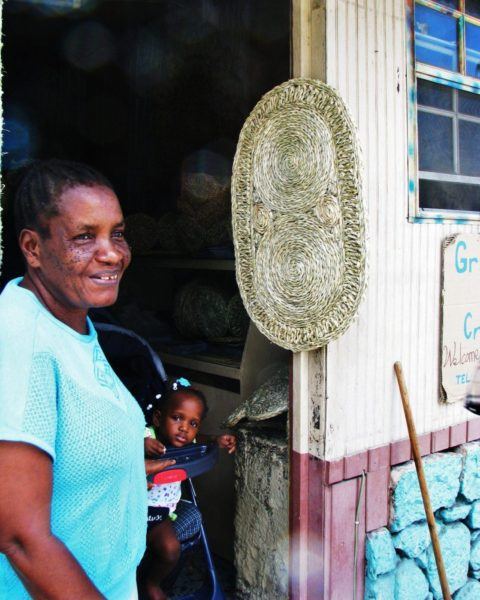 Yes, they work. We could never say that they are a lazy people. If they see an opportunity they'll take it. (You should see what the town is like when a cruise ship is in port!)
The country of Dominica as we saw it
Stunning, absolutely stunning. And the saying is true: Dominica is so untouched, it's the only Caribbean island that Columbus would still recognize. That is probably the main reason two Pirates of the Caribbean movies were filmed there.
Because mountains run down its middle (it's a volcanic island) the Atlantic side gets a lot more rain (and hurricanes) than the Caribbean side. For that very reason, years ago the Brits relegated the Carib indians to a spot on that side of the island.
The Atlantic side is far more lush and green, with dramatic cliffs and picturesque beaches. (Number One beach was one of our favorite spots.)
On the other hand, the Caribbean (western) side, where its capital Roseau lies, is hotter and drier, and its beaches are rocky, not sandy.
What we loved
The good internet.
The incredibly friendly people.
Visiting the Carib territory and seeing a handmade dugout canoe drying by the side of the road.
Never worrying about our safety.
Seeing fruit trees growing everywhere.
Dominica Botanic Gardens in Roseau.
Mountains, desert, hot springs, waterfalls, rivers, oceans; an untouched island, just begging to be explored.
The brilliant Caribbean sunsets seen from the hotel's rooftop terrace.
The owners of Calibishie Lodges who catered to our every whim.
Swimming in water pure enough to bottle straight from the river.
Seeing a map of all Dominica's incredible diving spots.
Snorkeling in the bubbly water at Champagne Beach was like being in a glass of champagne.
There's a fabulous section of road between Roseau and Scott's Head that's better than 99% of any highway in the US (courtesy of Hugo Chavez).
What we didn't like
It's hard to get there.
The pockmarked roads.
Roseau, the capital city, is small and there's not much for a tourist to do in town.
Roseau is roasting hot, even in October.
The poverty, which is not helped by the fact that most products and food are imported so prices are crazy-high.
Apart from the ones in hotels, few restaurants are open in the evenings.
Worth a visit?
Absolutely, especially if you're a diver or eco-tourist. You can't beat it if you love nature, hiking, photography, snorkeling or diving. It's got everything from cloud forests to deserts, mountains to beaches.
Plus, if you're a music fan, it'll be worth any amount of inconvenience to attend the World Creole Music Festival every October.
The downside is that you'll lose a couple of days of your vacation time in getting there because there are currently no direct flights from the U.S. mainland.
You don't have to fly there directly though, because ferries run to three nearby islands. Combine Dominica with St. Lucia, Guadeloupe, and Martinique, and you'll have a fabulous two-week itinerary.
Would we live there?
Not our first choice. On a livability scale of 0 to 5, we'd give it a 2.
Imported food is pricey.
We think it's nice to enjoy a bit of fast-paced city life now and again. With the exception of a few hotels and bars, nightlife is practically nonexistent and hardly any restaurants are open in the evening.
I got bored in its sleepy capital city after only a few days.
But that's just us, and we're sharing Dominica as we saw it. Things might be different for those who spend most of their time trekking or diving. Dominica is full of amazing places, like Emerald Pool, and there are dozens of mountains, waterfalls and diving spots to be discovered. Even deserts. So yeah, if you're into nature, this place may be ideal.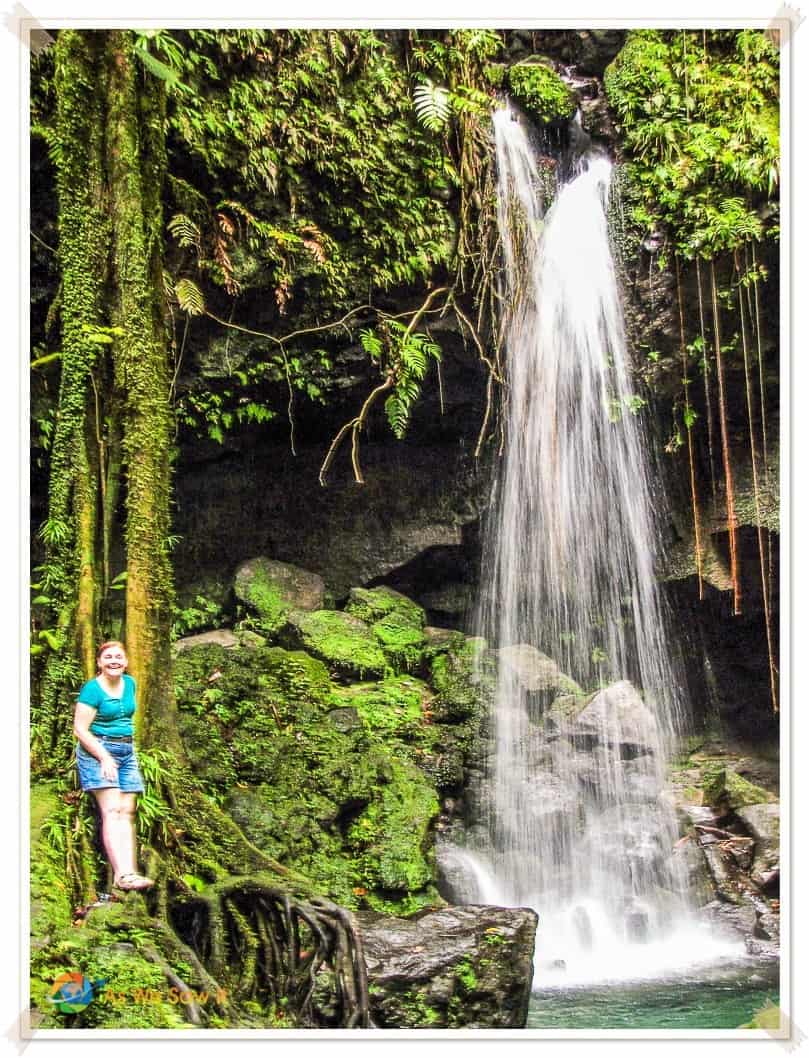 Thoughts
All that said, we've lived on the "island paradise" of Bali, and no place is perfect. Bali is pretty, but we thought that Dominica was both prettier and vastly cleaner. Also, her people are friendlier and don't look at us as "walking bank accounts".
Dominica is like a diamond in the rough: It simply needs a bit of polish to show its true beauty and potential.
If we ever have the opportunity to visit again, we'll jump at the chance. One week in the country isn't enough because there are so many different things to do, at least for nature lovers.