Spain is a country full of sophisticated, passionate people, all devoted to living the good life. This country has more to offer than you could imagine, from the rugged northern Basque country with a language that no one knows the origin of, to the sun-baked Mediterranean beaches of the Costa Blanca and Costa del Sol where all of Europe comes to play.
Indeed, Spain is a diverse country that has much more to offer than just Barcelona and Madrid.
Visiting southern Spain sould be an essential part of any Spain itinerary, and if you've ever read any books about Andalusia, you'll probably agree. The region has so much to offer that many people make it their annual holiday destination.
1. Southern Spain is never boring.
Andalusia offers more than just sunbathing on beaches along the Costa del Sol. No matter where you stay, you won't be far from beauty, culture, and memorable experiences. There are dozens of things to do in Seville for example, and places like Ronda, Granada, Malaga and Córdoba are just as enchanting.
Actually, there are dozens of fantastic places to see in southern Spain. The biggest problem is figuring out how to fit it all into the time you have.
ⓘ TIP: Consider getting an Andalusia-focused travel guidebook. Otherwise, you'll be so spoiled for choice that it will be hard to decide what to see and where to go.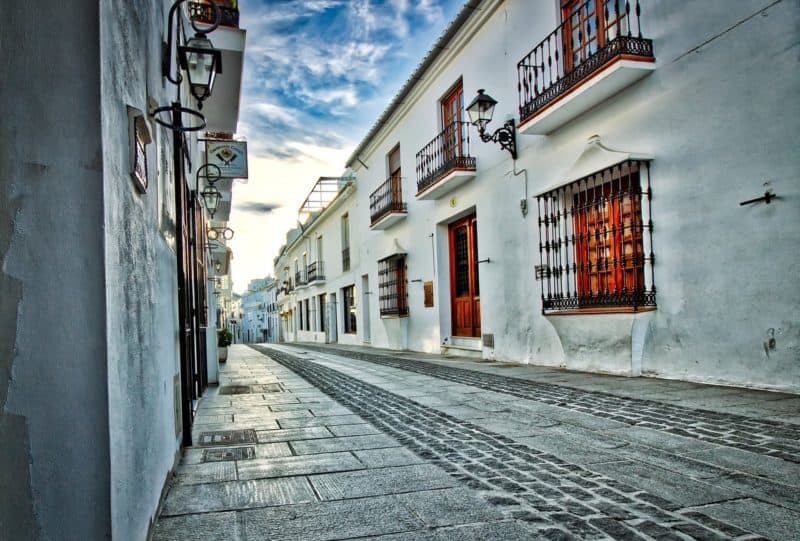 What to see in the south of Spain
When your southern Spain itinerary, add variety by sprinkling a few day trips among your days playing in the sun. These are among the most popular:
2. Southern Spain has the best climate
And then, there's the amazing weather, which has to be the best reason to travel south Spain. Some say that the region has the best weather in Europe.
Not only does Andalusia have mild winters, its pleasant summertime climate lasts from May until the end of November. In fact, it is quite common to see people sitting at outdoor cafes over the Christmas holidays, and cycling along Spain's southern coast year-round.
Costa del Sol has an average of 320 days of sunshine a year and some of the hottest temperatures in Europe, so you can almost always get your daily dose of vitamin D. The Mediterranean supplies a pleasant, aromatic breeze all year round, even in in July and August when the sun is at its peak.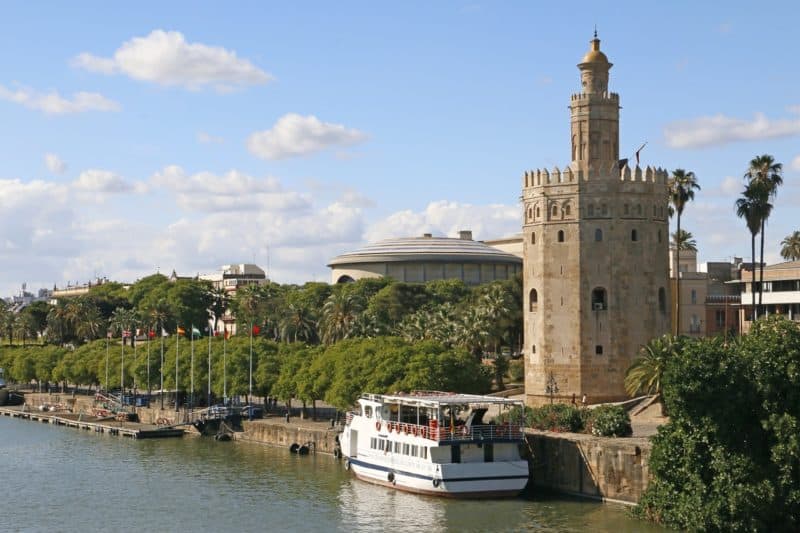 3. The beaches are world-class.
Lounging on the beaches is one of the best things to do in southern Spain. With dozens of "Blue Flagged" beaches, the Costa del Sol has a beach for every taste. Every one boasts clear, clean water and immaculately kept fine sand.
You'll find 161 kilometers of sun-kissed Mediterranean coastline, stretching all the way from Manilva in the south to Nerja in the north. Lifeguards are on duty at all public beaches, so this is a particularly family friendly destination.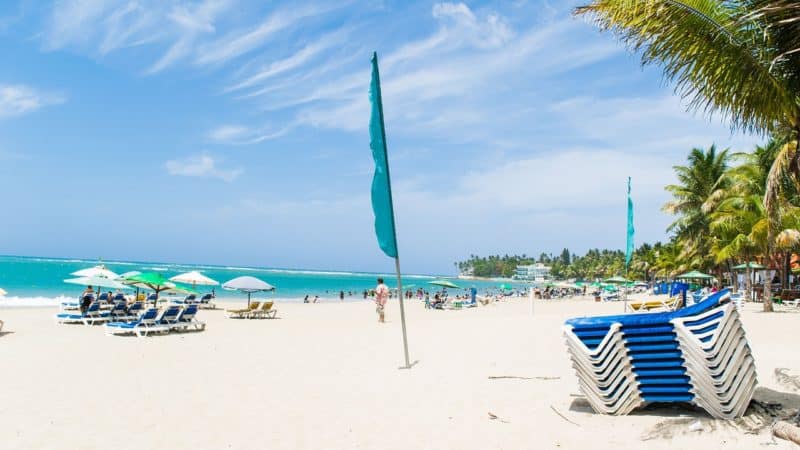 4. Food is an obsession here.
Spanish food is deceptively simple, yet as close to what "Mother Nature" had in mind as you could want. The south part of Spain is, of course, home to the Mediterranean diet where extra virgin olive oil adorns the freshest of salads, while locally grown lemons embellish the catch of the day.
Food and wine are a national obsession everywhere in Spain, and the best recipes have been handed down from generation to generation. Being such an international destination though, you can even take a break from the local delights with an Indian, Italian, or Chinese meal to match the best of what you get at home.
On the Costa del Sol, you will find bars offering tinto de verano and ice-cold Cruzcampo beer to accompany gourmet tapas that will have you spoiled for choice. Then again, who can resist trying artisan ice cream flavors you've only dreamed of at the local heladeria?
ⓘ TIP: Are you a dedicated foodie? Delve into the unique Andalusian cuisine by booking a guided food experience. Visit a local market, learn about Jerez sherry wine, hop tapas bars, take a food tour, and more. LEARN MORE HERE.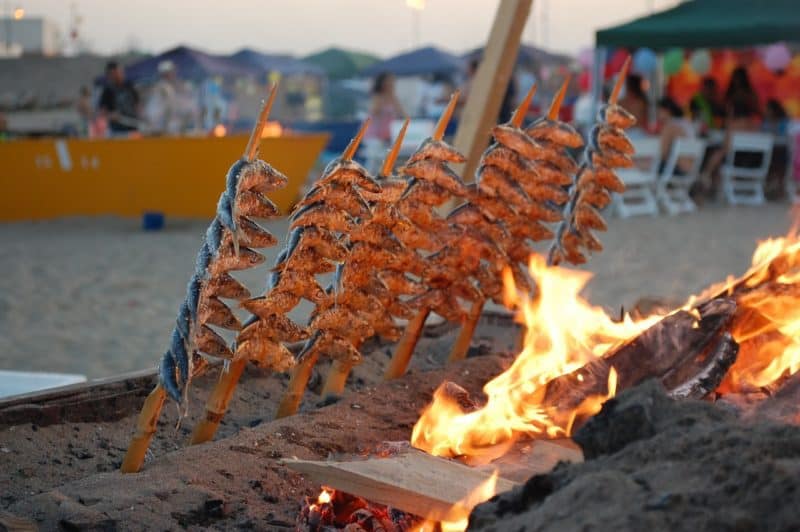 5. The culture is unique.
The Costa del Sol – and its de facto capital Malaga – was once home to Phoenician traders. They, the Romans, and 500 years of Moorish rule have all left their mark on the landscape.
More recently, the creative geniuses of artists like Salvador Dalí, Pablo Picasso and Antoni Gaudi have also left their mark. You'll find plenty of museums in Southern Spain that are dedicated to their work.
Interesting fact: The area is such a cultural wonderland that Paris' modern art-loving Centre Pompidou opened its first museum outside of France on the Costa del Sol.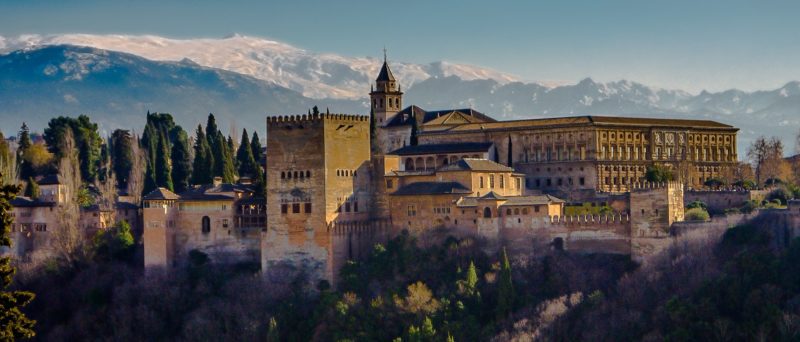 6. It's the home of fiestas & flamenco.
Despite all of its diverse history and gastronomic delights, where would we be if we did not mention Andalucía's love of flamenco and fiestas? In fact, it might appear to first-time visitors as if the whole region is a living fiesta.
In Andalucia, don't be surprised to see a party come before work. This is where a flamenco performer can touch a hidden part of your soul with the tap of their feet or the folkloric chants of their songs.
Taking flamenco lessons and watching dance performances are two of the most unique things to do in Andalucia, not to mention the most popular. This art form originated in gypsy families in south Spain, and is now studied, practiced, and performed all around the world. Consisting of guitar, song and dance, is now on UNESCO's list of Intangible World Heritage.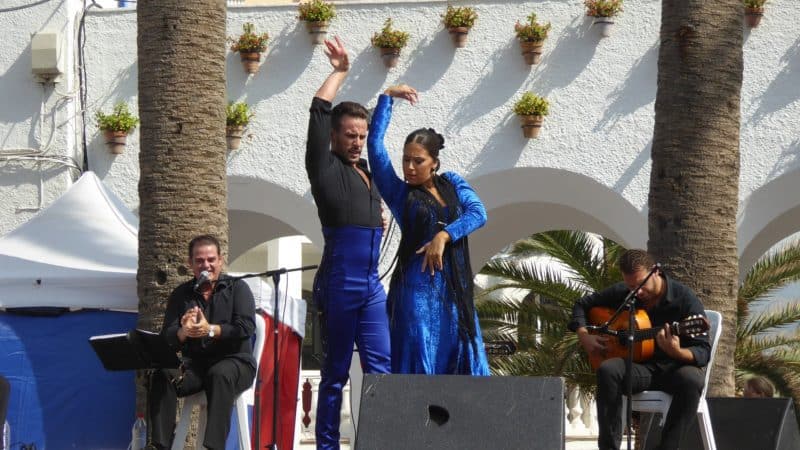 7. Theme parks can keep you busy for days.
Forget Disney World! Southern Spain offers countless exciting rides and water-filled fun, as well. There's enough to keep both the young and young-at-heart occupied for days on end.
Along the Costa del Sol, you will find water parks spread along the entire coast all the way from Torremolinos to Marbella. The main action is centered on the holiday hot spot of Benalmádena, which is a seaside resort just 20 kilometres north of Malaga.
In Benalmádena, you not only have a choice of parks but also a cable car ride to the top of Calamorro Mountain. On a clear day, you can even see Gibraltar and the coast of North Africa from there.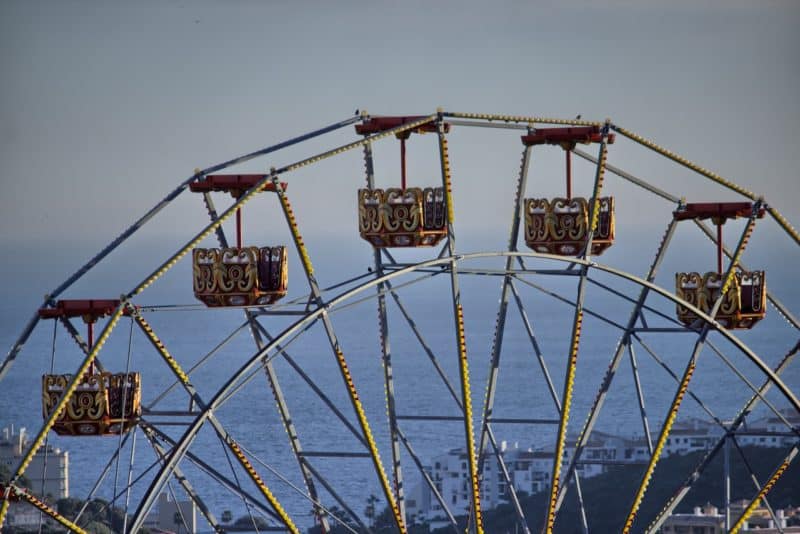 8. The shopping is unmatched.
From open-air markets to air-conditioned mega malls, Costa del Sol offers a vast range of shopping that will rival anywhere in the world. The best shopping is to be had in Malaga, one of the best places to visit in the south of Spain. There, you will find El Corte Inglés, Spain's answer to Harrods. (It takes about 40 minutes to get from Malaga to Marbella by taxi.)
For designer goods, you need look no further than the trendy boutiques that litter the harbor in Puerto Banus or the Avenida Ricardo Soriano in Marbella. If shopping is your passion, you can also make a day of it. Head to La Cañada Parque Comercial near Marbella where you will find over 150 shops and restaurants to select from.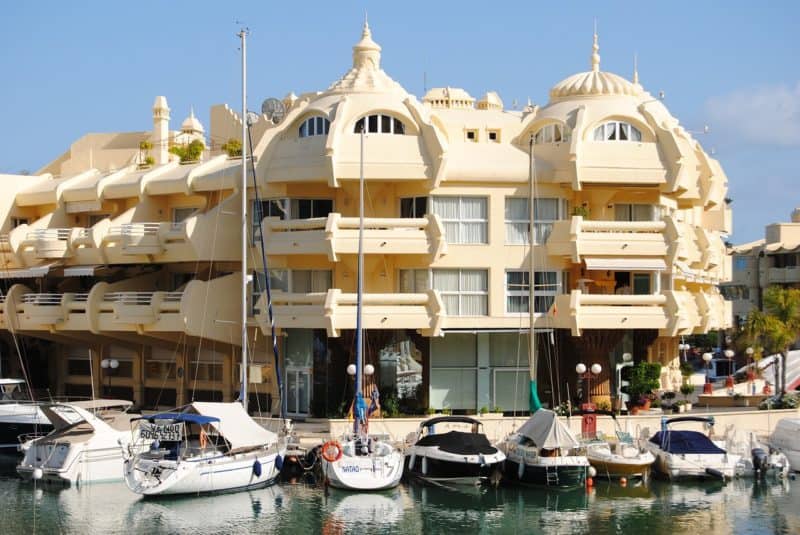 9. Southern Spain has plenty of nightlife
Depending on the type of action – or inaction – you are looking for, the Costa del Sol caters to all its visitors. You can find places where you can dance till dawn and others where a quiet cocktail while watching the sunset is all the excitement you need.
The capital, Malaga, offers a nightlife scene to rival any other European city. Clubs around Plaza Merced and Calle Carreteria are open until six in the morning. For open-air clubbing head to Torremolinos, where you will find an energetic young crowd dancing to the latest hits.
If your goal is to rub shoulders with A-list celebrities, head straight to Marbella's Nikki Beach Club and the stretch of bars that make up the "Golden Mile."
On the other hand, maybe flashing lights and head-banging music is not for you? If so, spend the evening in Nerja. There, you will find an older crowd enjoying live music at the many bars around the town's famous Balcón de Europa. It's a wonderful place take a stroll, enjoy its spectacular views over the Mediterranean sea, and also watch numerous artists and performers do their thing.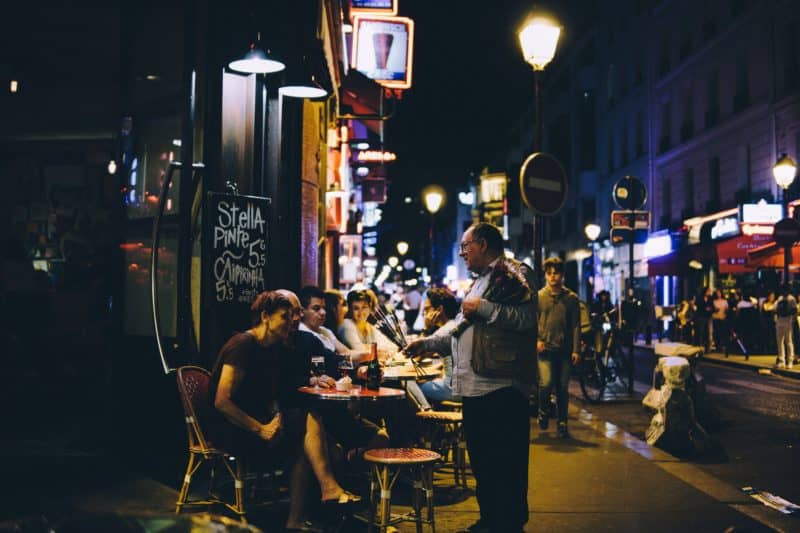 10. There are over 70 golf courses.
Southern Spain is a golfer's dream come true, with over 70 courses to choose from. Two of the best known courses are Finca Cortesín, designed by Cabell Robinson, and the famous Robert Trent Jones Senior-designed Marbella Golf Country.
Whether you have a high handicap or are a scratch player, you are sure to find a course to suit all your needs. Plus, with the guaranteed pleasant weather, there is never an inconvenient time for a Costa del Sol golf getaway.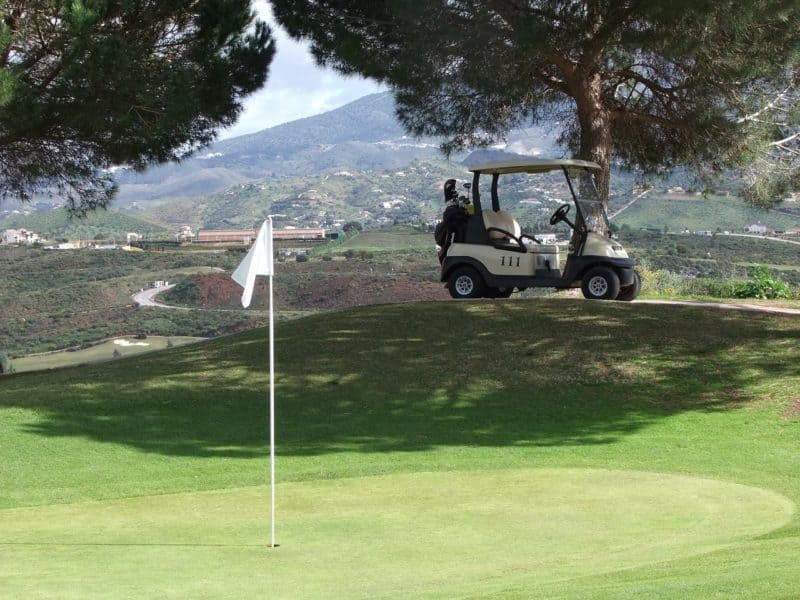 Getting to Andalusia
Five international airports serve as gateways to Andalucia; Malaga, Seville, Almeria, Granada and Jerez. To book an airport transfer, click here.