If you've got an adventurous spirit, there's no doubt you will get the most out of your stay in Panama by getting behind the driver's seat and setting out on your adventures. Whether you're planning to drive the Pan-American Highway through Central America and into Panama, or you're considering renting a car from the airport or hotel, driving in Panama means you're going to have the freedom to explore the country at your own pace.
We are here to share firsthand what it's like to drive across the beautiful, tropical country of Panama. We speak from direct experience of having driven nearly the entire span of the country: from the far western city of David, to the northern region of Bocas del Toro, to the Pacific's Rio Hato, and all the way to Yaviza, the literal end of the Pan-American Highway in the infamous Darien Gap.
With winding mountainous roads through the cloud forest and endless vistas at nearly every turn, if you decide to drive in Panama, you won't be short on rewards for the bit of courage it will take to tackle the roads.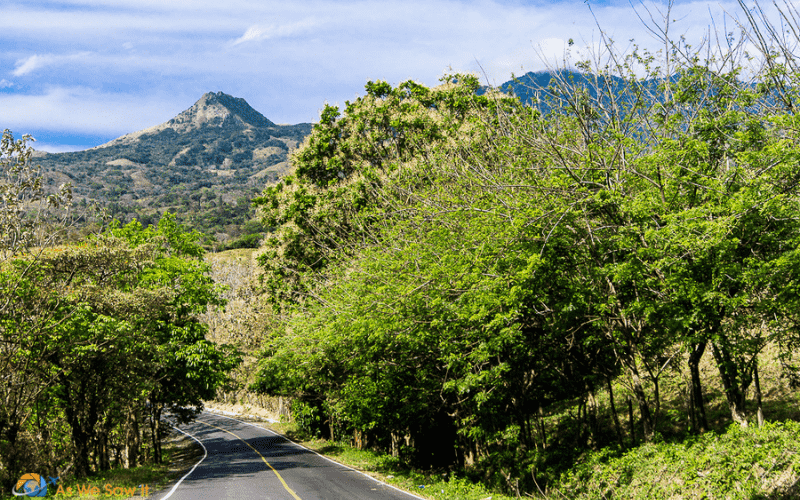 Can tourists drive in Panama?
Yes, if you're a tourist you can drive in Panama using a foreign driver's license. You may use your valid driver's license for the first 90 days of your stay in Panama, but after that, you would need to possess a Panamanian driver's license.
If you apply for temporary or permanent resident status, you will need to apply for a Panamanian license immediately as your foreign license will no longer be sufficient.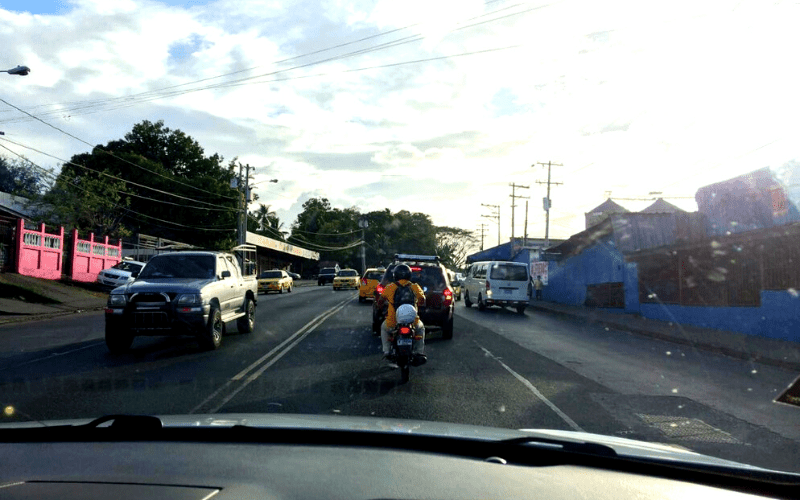 Is it safe to drive in Panama?
It's best to begin by saying that everyone has a different threshold for what is considered "safe" when it comes to driving! If your status quo is driving in the United States or other developed country, you will probably find driving in Panama to be, at times, more than a little nerve wracking!
If you're used to driving in other Central or South American countries or more densely populated, less developed countries, you may adjust just fine. We found the driving experience to be similar in Panama to as it was in Costa Rica, for example.
While you will find that many of the roads outside of the main cities are paved (albeit with many potholes), the lanes are narrow and usually one lane in each direction. This is true even for much of the Pan-Americana—the highway that's famous for running from Alaska to Argentina (minus the 60-mile Darien Gap at the southern border of Panama).
What makes these narrow roads particularly dangerous is the fact that few roads are straight for very long in the mountainous, jungle landscape that is Panama.
Winding around steep cliffs and ascending and descending through foggy cloud forest can feel particularly unsettling when you cannot see what lies ahead…and most certainly when you're stuck behind a slow-moving truck carrying a load of bananas higher than the cab.
Add a sudden rainstorm into the mix and you're in for a challenge of patience and skill for sure!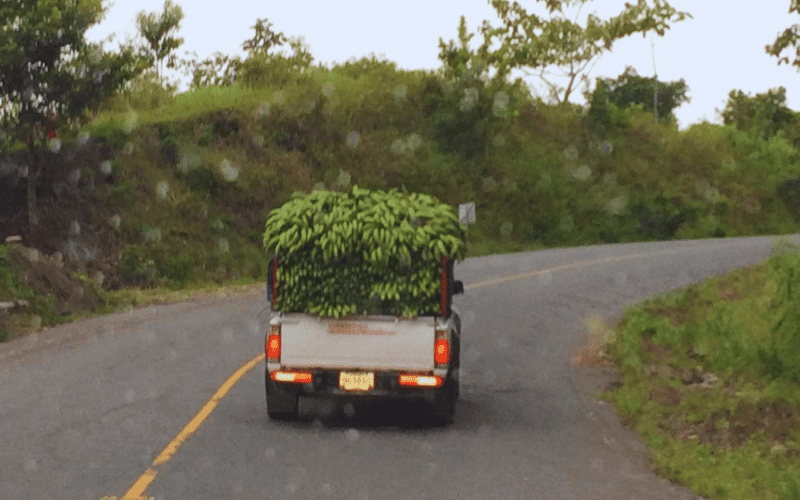 Overtaking cars is undoubtedly the most stressful aspect of tackling the rural Panamanian roads. Numerous times did we pass a car, or were we passed by another car, only to come way too close for comfort to a head-on collision with a car, bus or semi that happened to appear around the upcoming corner.
We've also seen semi-trucks flipped on their sides along the highway, likely due to narrow, sharp corners in the road.
With a lack of street lights throughout much of the country, a good number of cars without working headlights, and the real possibility of coming across pedestrians or cattle on the side of the road, you can save yourself a lot of risk when driving by planning your travels for the daylight hours.
Given Panama's proximity to the equator, sunrise and sunset hover pretty predictably around the 6 pm mark year-round.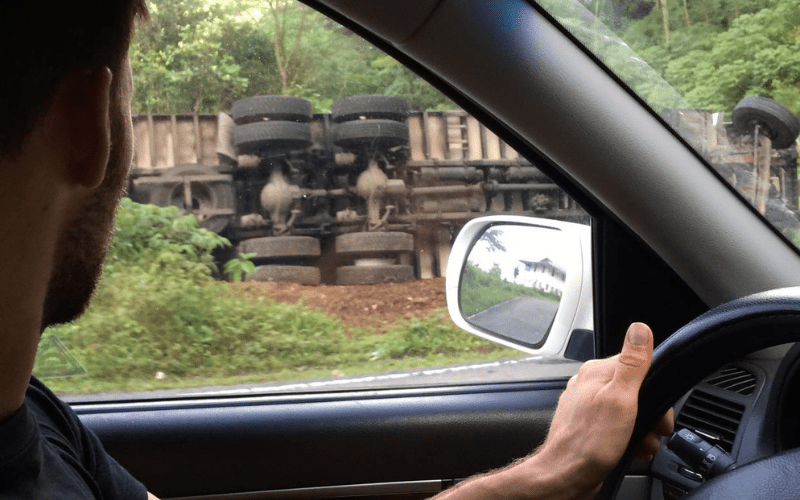 What about driving in Panama City?
The challenges of driving Panama City streets are much different than those of the rural roads. Panama City is better developed compared to many other parts of the country, and with that, the roads are generally in good condition.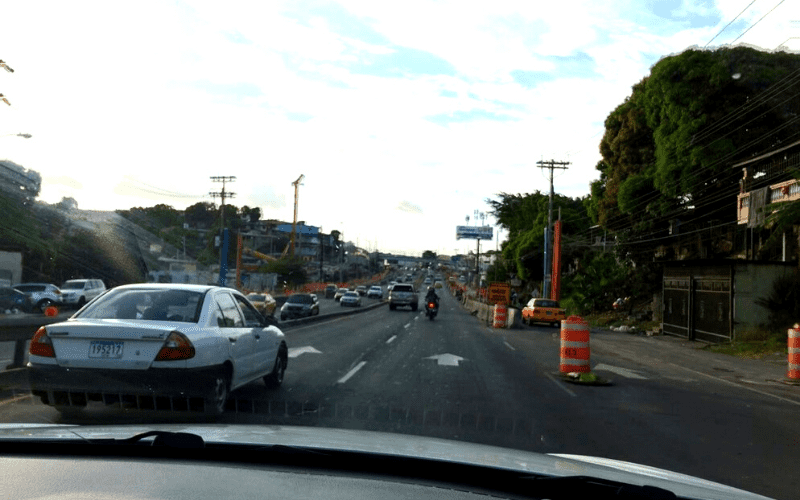 The biggest challenge with driving in Panama City is dealing with traffic congestion, particularly at rush hour.
Do what you can to avoid having to tackle the roads at rush hour and on major holidays, when many workers are traveling out of the city to see their families.
On peak travel days, the Pan-American Highway may be converted into one-ways to facilitate traffic flow in or out of the city, but getting caught in that rush will certainly bring delays to your travel plans.
If you're staying in Panama City and don't need a car to explore the rest of the country, you're better off sticking with Uber or taxis, or booking a tour. That's the best way to keep your costs and stress low—though the assertive driving of many taxi drivers may still cause a scare!
Panama road conditions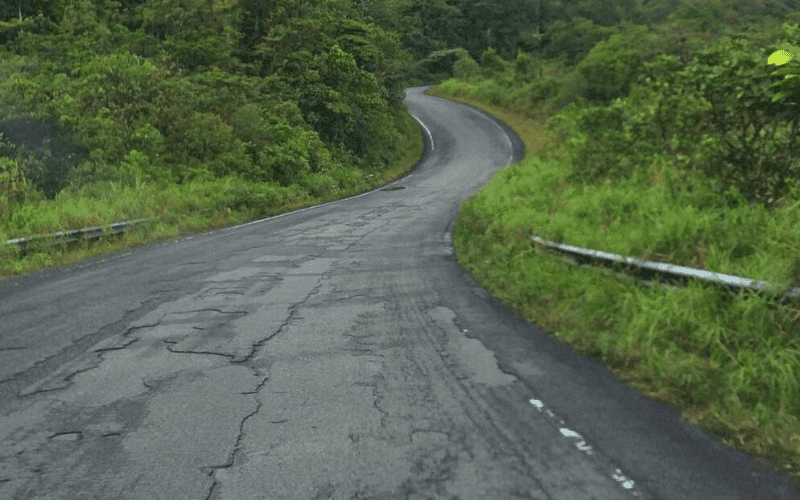 Road conditions in Panama can vary dramatically. They can be paved and well-maintained, paved and in bad condition, or simply unpaved. Road lanes are narrow, and when driving outside the main cities, it's very common to see potholes scattered often throughout the roads (which can be a major risk to your tires).
Panama is developing and it's picking up in popularity as a tourist and investment destination. As a result, there can also be a lot of construction on the Pan-American Highway. On our road trip across the country, we remember having to sit at a number of construction zones until the one-way road alternated in our favor.
It's also worth being aware of the impact of rainstorms on the roads. Mudslides, road collapses and fallen trees can impact road conditions with little notice. A simple way to avoid a lot of these concerns is to be flexible enough with your travel plans that you can adjust your travel days based on the weather predictions.
Driving between Boquete and Almirante (closest town to Bocas del Toro)
When we told locals of our plans to drive from Boquete to Almirante, many warned us of the dangers of the mountainous highway—but also of the incredible vistas we would see along the drive.
The biggest concern we heard about is the inevitable need to pass cars on the narrow mountain passes, which can get foggy or rainy due to elevation. Traveling during the daytime (with a full tank of gas) and ideally on a sunny day is key.
While the distance is only 180 km, the expected travel time is about 3.5 hours, so giving plenty of time for the drive is crucial. Additionally, if you're continuing directly on to Bocas del Toro, you will need to ensure that you arrive before the last water taxi leaves Almirante for the night.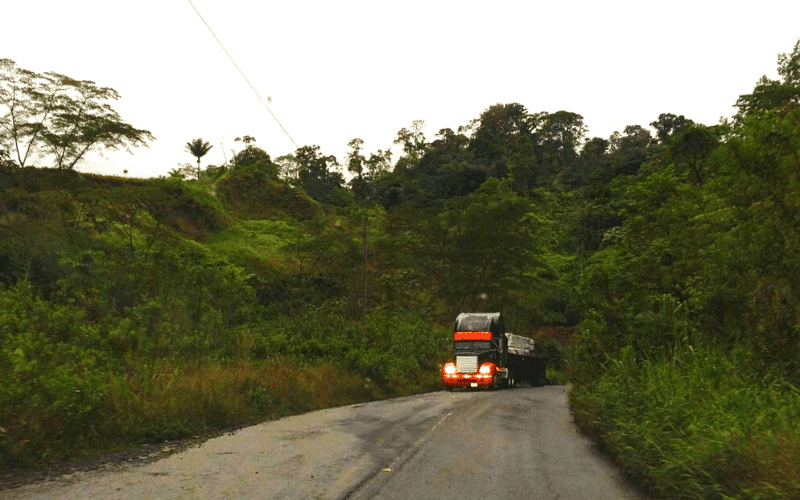 Renting a car in Panama
Before you rent a car in Panama, it's important to do your research. You need to know who can rent a car, expected prices, insurance, and the type of car you need for the kind of roads you anticipate driving.
Who can rent a car in Panama
To rent a car in Panama, you must be at least 21 years old. However, some companies will refuse to rent to anyone under the age of 23 or 25, or may impose young driver fees on those under such ages.
Panama's car rental prices
Plain and simple, don't believe the cheap daily quotes you see online. It's common for rental companies to quote you under $10/day for a car, but you are almost certainly going to be paying many times this price once insurance is factored in.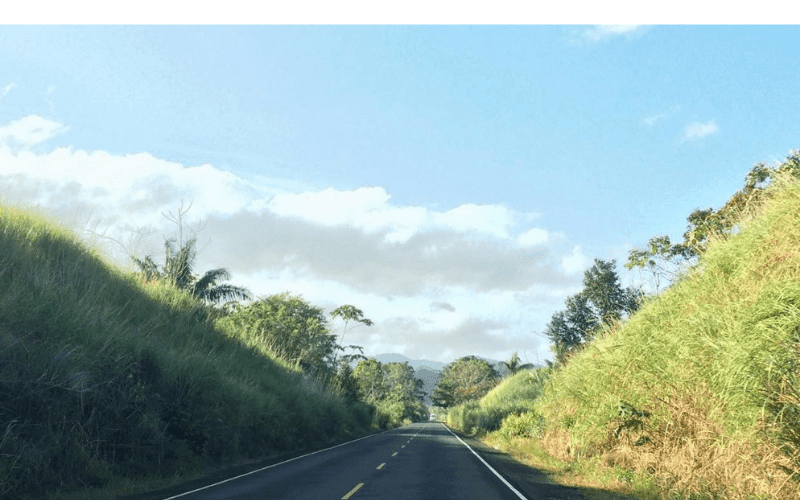 Car insurance for foreigners
The biggest take-away regarding insurance is that third-party liability insurance is a requirement for all drivers in Panama, and this portion of the insurance must be purchased from within Panama itself (opposed to being applied from a credit card or other means).
This is where the quoted price is deceptive, Most times, the daily quote will not include the mandatory charge for third-party insurance.
Regarding collision coverage on a rental car, many people have cited using their credit card coverage for this portion of the insurance. To do this, you must proactively reach out to your credit card company and have them send a copy of the coverage conditions to you. You must then bring that copy with you to the rental counter. The rental company should honor this (but may insist on putting a large hold on your credit card in case of damage), provided you purchase the rental through that credit card, which can save you a few dollars each day.
For us, the stress of the unknown of what paperwork may lie ahead if we needed to make a claim using the credit card collision insurance was not worth the little bit of cost savings on the rental. We instead opted to rent with a reputable company, Coronado Car Rentals, which included full insurance coverage and 24/7 roadside assistance for every rental contract.
This took a lot of stress out of our trip and made for a much more enjoyable experience than we had the first time we encountered hidden fees (during a previous rental in Costa Rica). We even needed to use the 24/7 roadside assistance for a flat tire and were pleased with Coronado Car Rentals' responsive service.
What type of car to rent in Panama
Because of the poor road conditions in different parts of the country, any rural driving should be tackled by a 4×4 car when at all possible. For what it's worth, a 4×4 is required if you plan to drive to San Blas.
If you cannot get a 4×4, then your next best option is choose a car with high clearance. You'll need it to tackle the bumpy roads and potholes.
ⓘ TIP: Try to get a car with a covered trunk (boot). Hiding your luggage can be particularly wise to avoid the threat of theft when parking with your luggage on board.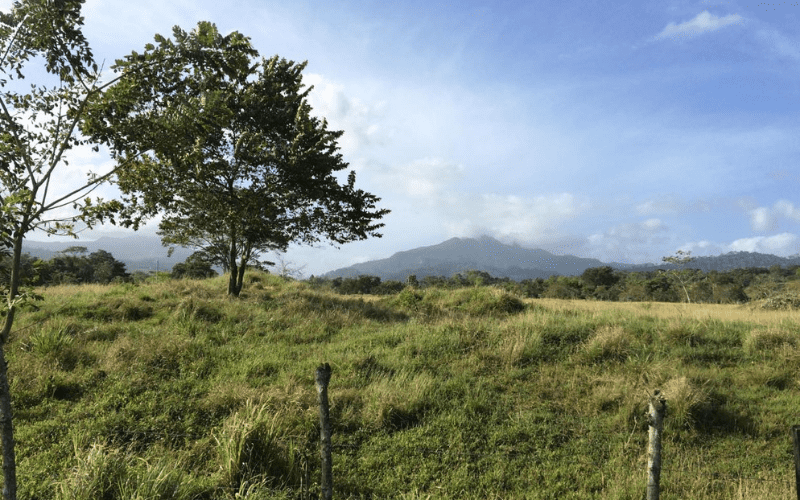 PANAMA TRAVEL PLANNING ESSENTIALS
✔ Tourist bureau: The country's official website is Tourism Panama. Besides offering tons of attraction ideas, they can tell you about special events and give you lots of travel ideas.Also check for city discount passes and tickets.
✔ Travel Guide: This book is a top seller on Amazon.
✔ Flights: Panama City's Tocumen Airport code is PTY. Check prices here.
✔ Accommodation: Tripdavisor is a massive price comparison site. Check Vrbo for apartments.
✔ Airport transfer: Use a taxi or Uber, or book an airport shuttle for a little more. They greet you in the airport, help with bags, and take you to your hotel.
✔ Visas: Find out what you need, and apply here.
✔ Travel insurance covers medical emergencies, cancellations, flight delays, baggage delays, lost luggage, and more. A wise investment. Check prices here.
✔ Getting around: Panama City has buses and a metro, and the country has an extensive public bus system. You can also take Uber or rent a car.
✔ Tickets & tours: Find dozens of fun ideas on GetYourGuide and Viator
✔ Organized trips: G Adventures has insanely affordable small-group tours + guaranteed departures.
✔ International SIM card: Drimsim is a great option.
✔ Currency. Panama's currency is known as the Balboa (/B.), but it only exists in coinage. As a rule, the country uses the US dollar.
Rules of the road in Panama
The rules of the road in Panama are similar to those of many other countries in the Americas.
Cars drive on the right side of the road.
Cell phones may not be used while driving
Children under 5 must be in a rear seat car seat.
Seat belts are required for the driver and front passenger.
Third-party liability insurance is required of all drivers.
While road rules exist throughout Panama and certain ones (such as speed limits) are often enforced, others can seem questionable at times. Seeing families piled into the back of a car, or watching a driver overtake multiple vehicles with oncoming traffic in sight can make you seriously question how they interpret the rules.
Nonetheless, your vacation is guaranteed to be better without a traffic ticket looming overhead (more on that below), so follow the rules whenever possible!
Things you must carry
You must always carry your passport, foreign (or Panamanian) driver's license, vehicle registration, proof of third-party liability insurance, accident report form, and driver's manual in the car at all times.
When driving in Panama, we also advise carrying:
photocopies of your passport (in a different location from your actual passport)
a flashlight
phone charger
rain gear
some snacks, and
water
It's also highly advised to download the Waze app on your phone for directions. This app works well throughout the country, and it's even able to alert you when there are "police reported ahead."
ⓘ TIP: Dividing your cash into a few different locations is also another wise practice. You need to avoid having to show a big stack of bills whenever you go to pay for something.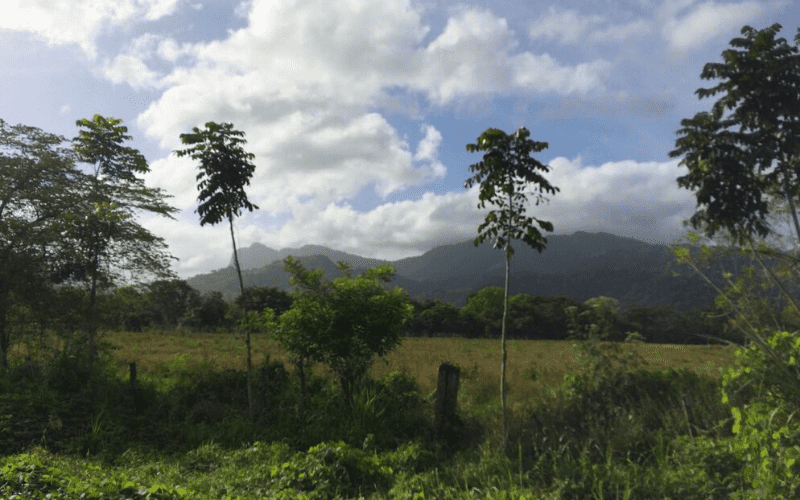 Drinking and driving in Panama
Panama's drinking and driving laws allow for zero BAC (blood alcohol content) for drivers. The police have been known to set up road blocks to check for drinking and driving, and can issue fines, impound vehicles, and suspend a driver's license in cases where someone is caught breaking the law.
Speed limits
Speed limits on Panama's roads can vary greatly, and can certainly catch you by surprise. Highways may vary between 60 km/h (37 mph) to 100 km/h (62 mph), whereas city and town limits are more often 25 or 30 km/h. We experienced this firsthand, and have heard many other travelers share common experiences of unexpected speed limit changes along Panama highways, with no road signs to indicate the change.
With no road signs, how would you know if the speed limit has changed? Well, one surefire way of finding out is being pulled over and ticketed by a police officer. Again, we found this out the hard way!
Unfortunately, not speaking much Spanish didn't help us out on one occasion, where a speed trap left us with a speeding ticket and no opportunity to try to argue the posted speed limit. In another instance, however, when we knew full well that we were speeding, the police officer kindly let us off the hook, bidding us a happy vacation in his country.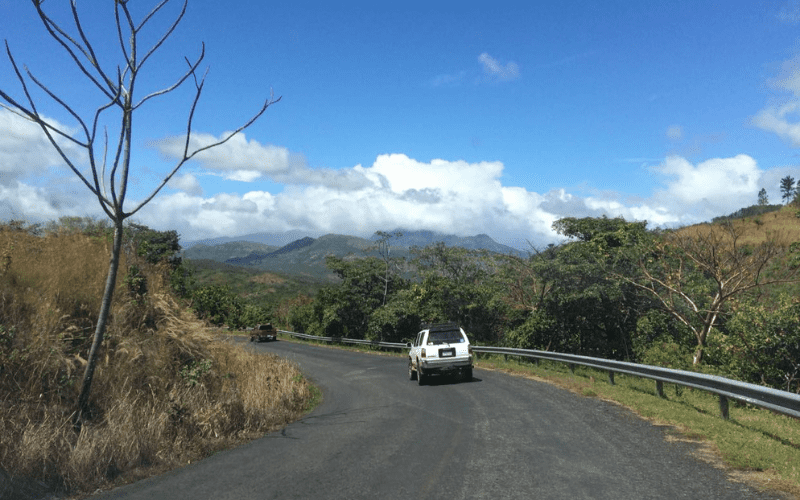 Want to drive around Panama? Save this on Pinterest!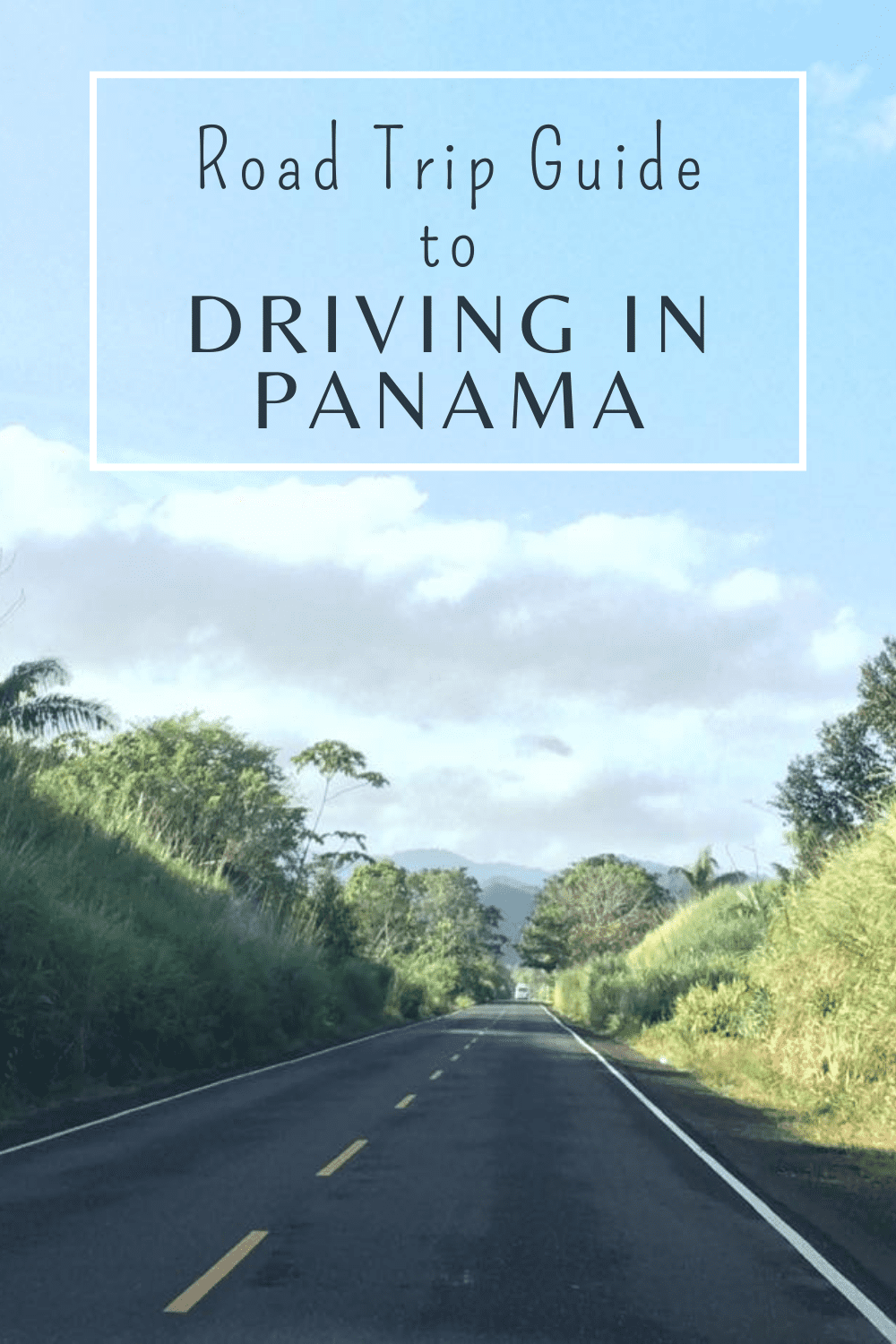 Tips for driving in Panama
Flashing car lights
If you see oncoming traffic flashing their headlights at you, there's a good chance they are indicating that there are police ahead. It's seen as a courtesy to other drivers to give them a head's up.
Police checkpoints
Because of Panama's strategic location connecting the Americas, it is unfortunately common to hear of drug smuggling and illegal movement of migrants across its borders.
For this reason, it's not uncommon to come across police checkpoints. When you come across these checkpoints, just be sure to present your proper documents including your passport showing your date of entry stamp.
What to do if you get a speeding ticket
There will also sometimes be police stationed along the highway checking for speeding. If they wave you down you must pull over and chances are you will be issued a speeding ticket.
As we mentioned earlier, we had this happen to us along the Pan-Americana, and we didn't even think we were speeding (but the speed limit had apparently changed in that section).
If you get issued a speeding ticket, it's required to be paid within 48 hours at a Traffic and Land Transport Authority office (Autoridad del Transito y Transporte Terrestre) in the province you received the speeding ticket.
ⓘ TIP: Some people suggest you try to bribe the police but we warn against this. Doing so encourages corrupt behavior and you put yourself at risk of being caught illegally trying to bribe if it happens to be a police set-up.
What to do if you have an accident
If you get into an accident, the first important thing to do is keep your car exactly where it is. The police need to see the precise location of any vehicle involved, which means regardless of whether your car is holding up traffic and could easily be moved, you should keep it right where it is. (Yes, this can be very frustrating!)
Of course, you should call the police and your rental car company or insurance company (if you own the vehicle). It's worth noting that it could take hours for the police to arrive.
It's also wise to take your own photos of the accident scene in case you have to go to court, or to be able to provide the rental car company.
Getting into an accident while driving in Panama was certainly one of my biggest fears, but thankfully (and sometimes even miraculously), we managed to avoid even seemingly close calls.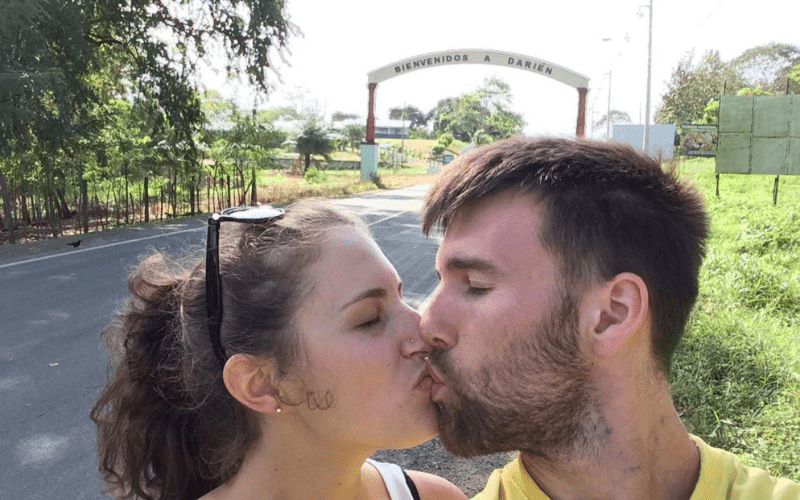 Final thoughts about driving in Panama
While Panama driving can be a bit stressful at times, it can also be one of the most rewarding decisions of your trips. The country is absolutely stunning from coast to coast, border to border. From the Chiriqui highlands in the west, to the mysterious end of the road at the Darien Gap, and from the Caribbean vibes of Bocas del Toro to the sunny, dry Pacific coast, Panama is worth exploring to the fullest.
So if the wild nature of the jungle is calling you, strap on your seat belt, crank up the vibrant Panamanian radio tunes, and hit the roads!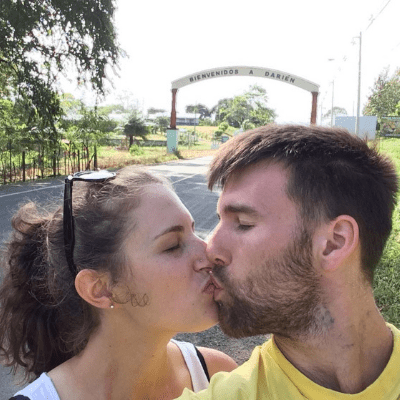 Erie Conners is the owner of Everywhere Ontario, a travel blog dedicated to helping others explore the best parts of Ontario, Canada. She loves getting out in nature and spending time with her family.
When life affords it, Erie also enjoys jet-setting to far away countries. She's collected more than 17 different passport stamps so far, and is convinced the adventures have just begun.