If you're looking to enjoy a Hawaiian getaway, you may be wondering where to go and how best to plan your time. Especially if you only have a week in Hawaii, you won't want to waste a moment of your time in this tropical paradise.
Oahu is arguably the most popular Hawaiian island, and Honolulu is the most popular destination on the island. We've created this 7 day Oahu itinerary as a simple guide to help you plan your trip.
We didn't want to create another generic a list of what to do in Honolulu for a week. We wanted something more, so our perfect Oahu itinerary includes a wide variety of attractions, from culture to nature to action.
Please leave a comment to let us know how we did.
Getting to Honolulu
Honolulu is the capital of the state of Hawaii, and home to Hawaii's largest airport, Daniel K. Inouye International Airport. The airport code is HNL. If you're interested, you can compare airfares on Skyscanner.
It's possible to fly into Honolulu from many U.S. destinations. You can also find direct flights from cities all over the world, from London and Sydney, to Canada and even Southeast Asia. For a full list of airlines that serve Honolulu, click here.
Getting around Oahu
When it comes to getting around Oahu, you basically have three main options: take public transportation, rent a car, or take a tour.
Public transportation
Oahu's public transportation system is called TheBus. It has a surprisingly good route system and stops at many of the best attractions on the island.
With a one day pass costing only $5.50, this is the cheapest way to get around Oahu. It's not the fastest way to get around, but it is a good option if you want to relax and avoid Honolulu's horrible traffic.
Car rentals
If you don't plan to spend all 7 days in Honolulu relaxing by the pool, we recommend renting a car for at least part of your trip. Oahu is relatively small and it's easy to get almost everywhere quickly. If you're into road tripping Oahu, you could easily drive around the entire island in less than a day, as well.
It's easy to quickly and efficiently arrange your car rental while you're planning a trip to Oahu. You can pick your preferred vehicle, select your pick up and return dates, and secure your booking all before you even leave your home.
If you've never rented a car before, we can assure you it's simple to do. Your online payment is secure, your personal information is protected, and the rental companies offer excellent service and support.
Renting a car gives you independence and the freedom to go when and where you like. Plus, unlike public transportation, you can easily take along any gear you need and you'll always be protected from the elements.
Guided tours
If you want to focus on the most important parts of each place and understand its background and significance, take a look at guided tours and private guides. They plan out your itinerary to maximize your experience.
Tour guides are able to explain cultural traditions, introduce you to new foods, take you to off-the-beaten-path places, and answer your questions. Transportation is included, and should you need it, they speak the local language fluently.
We rely on Get Your Guide and Viator whenever we want to book a guided tour. So far, every tour has been outstanding.
Where to stay for one week in Hawaii
With its famous strip of beach, we recommend Waikiki for convenience. As a tourist hub, you can find most hotel chains there, as well as hundreds of restaurants and dozens of attractions. Best of all, it's centrally located for getting to different spots around the island.
If you're wondering where to stay in Waikiki, we suggest:
High end: Hilton Hawaiian Village Beach Resort
Mid-range: Ramada Plaza Waikiki
Budget: Waikiki Beachside Hostel
ⓘ TIP: If you don't mind a 5- or 10-minute walk to Waikiki, Diamond Head locations are less crowded and less expensive.
Travel styles and budgets differ. Whether you prefer a hotel, hostel, or vacation rental, this map will help you find the best accommodation for your visit.
7 Days in Oahu: trip planner
So now we get to the best part: How to spend 1 week in Hawaii! Our Oahu itinerary allows you to see most of the island, without rushing or missing the best highlights.
ⓘ TIP: You can save up to 55% on admission with the Go Oahu All-Inclusive Pass. Enjoy free entry to 45+ top Hawaiian sights including the Polynesian Cultural Center, Pearl Harbor and more. Click here for details.
Day 1 – Discover Honolulu City
Honolulu is a spectacular place to spend the day. There are museums, parks, and plenty of inviting beaches to spend your time here.
Visit the Honolulu Museum of Art, see a traditional Oahu luau, and catch the most incredible sunset from Magic Island. You'll find opportunities for shopping, eating, and enjoying the beach and water. Or head to Iolani Palace to find Hawaii's royal Polynesian heritage. It was the home of Hawaii's last reigning monarchs and is a National Historic Landmark.
Another of the most quintessential Hawaiian experiences can be found in Waikiki. Try out a surf lesson with an expert and take home a new skill.
Day 2 – Climb Diamond Head
Start your second morning with a hike up Diamond Head. This volcanic crater rises over Waikiki and offers breathtaking 360-degree panoramic views of the city and the ocean from the top.
The crater is a short drive from Honolulu city. The hike is easy enough to be done by the whole family but does have a lot of stairs, and the path gets tricky in places. It's well worth the effort, though, and the ascent shouldn't take you more than an hour.
We suggest that you plan your Diamond Head hike early in the morning. You'll get better photos and views from Diamond Head Lookout if the sun isn't directly overhead. Afterward, you can unwind on Diamond Head Beach Park.
Day 3 – Travel to Koko Head District Park
Head to the east of the island and spend some time in this lush district park. You'll find hiking trails, lookout points, and large parks for picnics. If you continue down the coast, you can enjoy more scenic beaches and impressive views.
The park is a 20- to 25-minute drive from Honolulu. If you drive along the coast, down to the Sea Life Park, you'll have a quick, 30-minute drive back to the city.
ⓘ SAFETY TIP: The hiking trails here are gorgeous but can be tricky to navigate. Inexperienced hikers, children, and seniors should be especially wary. Take a guide if possible.
Day 4 – Visit Pearl Harbor
Pearl Harbor is a short 20-minute drive from Honolulu, and it's a must-visit while you're on Oahu. December 7, 1941 was a key date in U.S. history, and this will really help you understand America's role in the battle for the Pacific.
Be sure to visit the USS Arizona Memorial, the USS Missouri battleship, the Pearl Harbor Aviation Museum (aka Pacific Aviation Museum), and the USS Bowfin Submarine Museum and Park.
ⓘ TIP: Many people reserve a full day for Pearl Harbor. For the most powerful experience, it's worth booking a tour with a knowledgeable guide. This tour gets especially good reviews.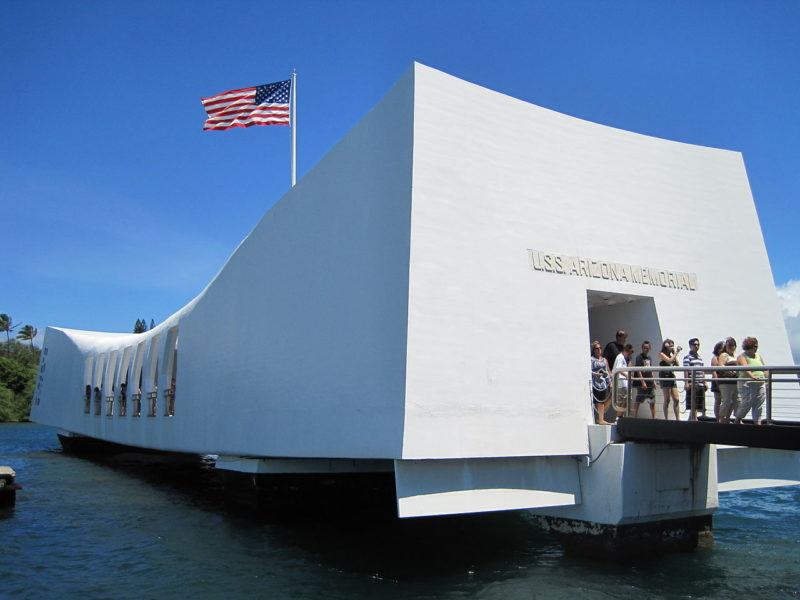 Day 5 – Visit Kualoa Ranch
Take a leisurely 40-minute drive to Kualoa Ranch for the day and experience more of Oahu's stunning scenery. This working cattle ranch also serves as a nature retreat and film location (prepare to enter lifelike scenes from Jurassic Park).
There are so many activities on offer, you'll be busy all day. From ziplining and ATV rides to tours of Hollywood filming locations, there's something here for everyone.
Day 6 – Visit Polynesian Cultural Center
Polynesian Cultural Center is a theme park is about an hour's drive out of Honolulu. It's best to make this day trip. There are six authentic villages inside the center for you to visit, with guided tours happening between 12 pm and 6 pm daily.
Each island performs cultural presentations throughout the day, and you'll have a chance to mingle with the natives while there. Spend the day soaking in the culture, and end it with a luau dance at dinner.
ⓘ TIP: Book well ahead if you want to attend a luau while visiting the Polynesian Cultural Center.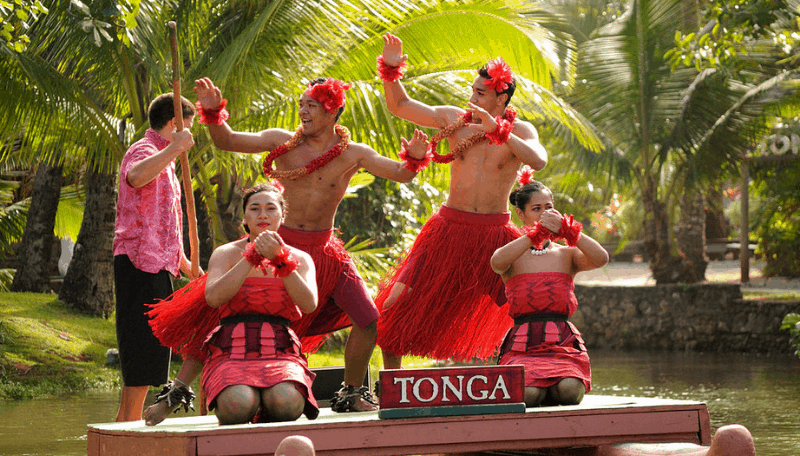 Day 7 – Head to North Shore
Oahu's North Shore is less than an hour's drive from Honolulu and is full of even more fun island experiences. If you're a surfer, this is where you'll likely catch the best waves. For those who don't surf, watching the pros on the water is quite a sight to behold.
There's also snorkeling, skydiving, and hiking available in the area. And you'll find some of the most delicious island food.
We suggest you make a stop at Turtle Beach before leaving the island, to view the Hawaiian green sea turtles lazing on the sand. Just be sure to respect the turtles, as they're protected by law.
ⓘ TIP: If you're feeling adventurous, end your 7-day Hawaii vacation with a spectacular shark dive off the North Shore.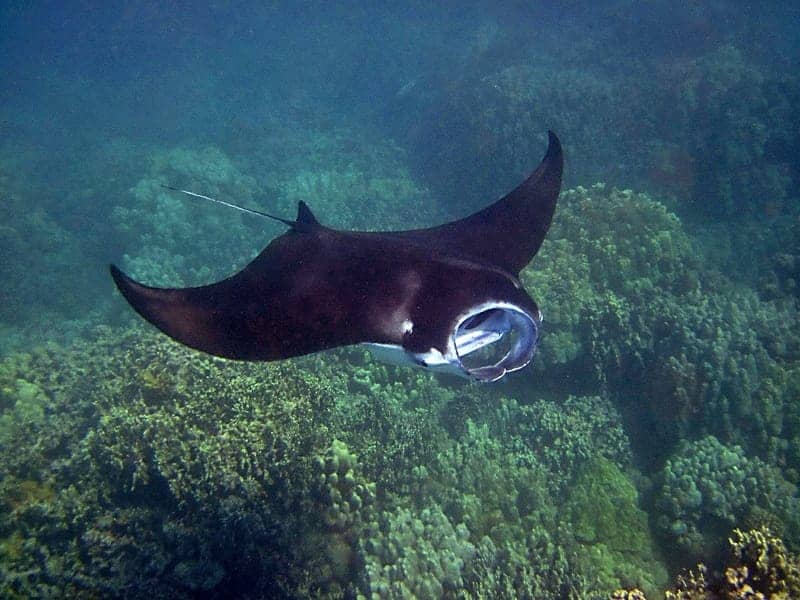 What to add to your Hawaii vacation itinerary
If you're visiting Hawaii for the first time, you'll love spending 7 days in Honolulu and its surroundings. You're in for a week of tropical paradise beaches, hiking, and outdoor adventures around every corner.
Depending on your interests, you may want to swap one of our suggestions. Here are some other popular things to do on Oahu:
If you're traveling with children, Wet'n Wild Hawaii is only 20 minutes from Pearl Harbor. This fun water theme park is fun whether you're traveling with kids – or if you're a big kid yourself.
For some of the best snorkeling on Oahu, head to Hanauma Bay State Park, along the southeast coast of the island. Imagine being able to swim through a gorgeous reef filled with turtles, rays, fish, and more. You can rent snorkel gear there, and rentals are included with the Go Oahu Card.
Located on the windward coast,
Want to save this for later? Pin it to your favorite Pinterest board!