So, you've made the decision to book your first vacation to Hawaii! You're probably wondering how or where to start your planning. You've come to right place for advice: Follow our tips and your holiday will be an escape, instead of a disastrous Griswold family vacation!
In this post, we will cover the ins and outs of planning your perfect tropical getaway to the beautiful state of Hawaii, from finding a great deal on airfare to the islands most beautiful beaches. Careful planning can make your Hawaii vacation a trip you remember.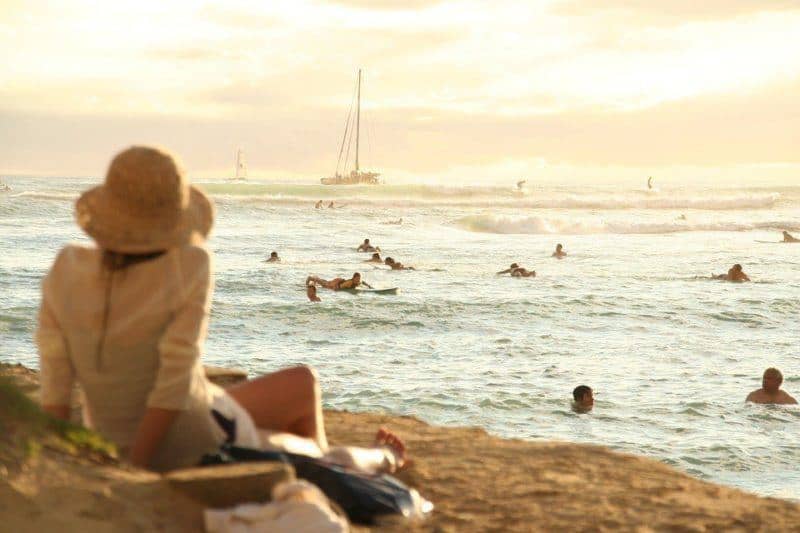 1. Decide when to go
Choosing when to go to Hawaii depends on your preferences.
For the best weather, travel in the shoulder seasons, April/May and September/October.
If you're looking for surfing weather, it is best from November until March.
If you want to experience Hawaii at its warmest, busiest time, visit May through October.
If you hate crowds, the quietest month for tourists is November.
Hurricane season lasts from June to November, but don't worry too much. They rarely get severe storms.
Every Hawaii packing list needs to include both rain gear and a coat. Hawaiian rainfalls are usually just a light drizzle, but even that depends on which island you're visiting. For example, the island of Kona only gets about five to eight inches of rain a year, while the Isle of Hilo gets about 180 inches.
Hawaii's temperatures can drop to lows of 60° F (15° C) during the winter months and reach highs of 90° F (32° C) in the summer months. If you visit Mauna Kea on the island of Hawaii or the Haleakala Crater on the isle of Maui, you should bring a coat. Temperatures can drop down to lows of 25° (-4° C) daily.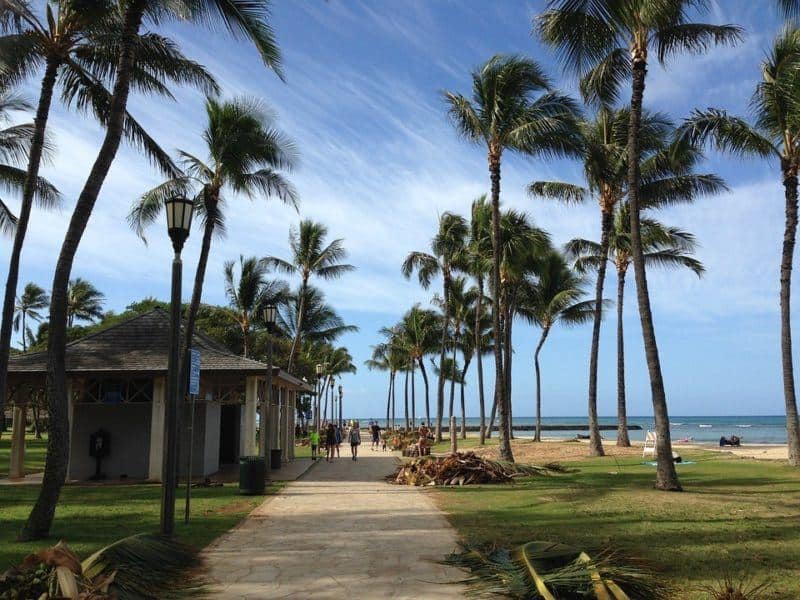 2. Choose your island(s)
If you ask someone which Hawaiian island is the best to visit, you'll probably get a different answer every time. Hawaii has eight main islands, and a visitor can choose from six of them, so you have a wide variety of options.
One of the most interesting things about Hawaii is that all the Hawaiian islands are different. It's not just an issue of deciding between Maui vs. the Big Island. While those might be good choices for a first-time visitor, each has its own personality and culture for you to explore.
For this reason, your first goal is to do some research on what the various islands have to offer. You'll obviously want to tailor your Hawaii trip according to your interests.
Adventure – Maui, Hawaii, Kauai, Molokai
Beaches – Oahu, Maui, Hawaii, Kauai, Lanai, Molokai
Culture – Oahu, Hawaii, Lanai, Molokai Kauai
Diving/Snorkeling – Oahu, Hawaii, Maui
Escape – Lanai, Molokai
Family – Oahu, Maui, Kauai
Food – Oahu, Maui
Golf – Oahu, Hawaii, Kauai, Lanai
Honeymoon/Relaxation – Maui
Nightlife – Oahu
Shopping – Oahu, Hawaii
ⓘ TIP: If you are heading to Maui, consider renting a car. Driving the twisting cliff-side "the Road to Hana" is epic – full of thundering waterfalls, unbeatable views and stupendous hiking spots. Check prices here.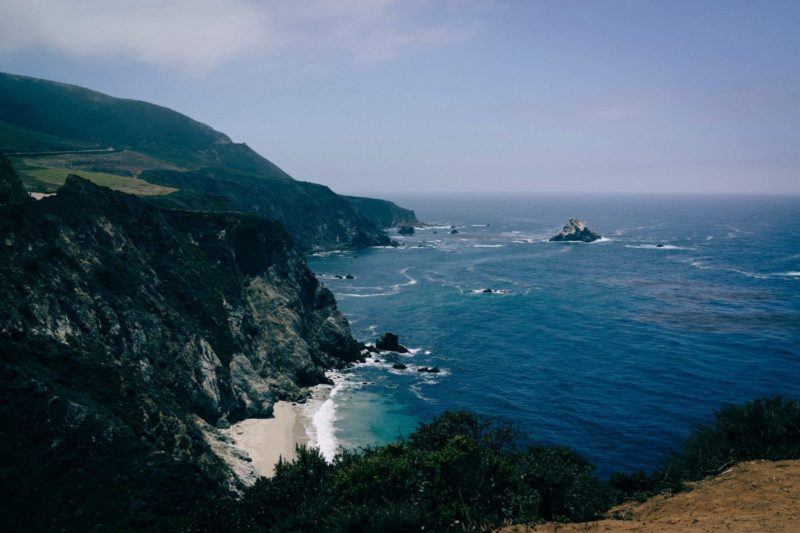 You're probably wondering which of Hawaii's two main islands aren't open to tourists. Ni'ihau is privately owned and used for raising livestock. The other, Kaho'olawe, is uninhabited and off-limits. The U.S. military once used it as target practice and it has unexploded artillery shells.
3. Pick your perfect place to stay
As to where to stay in Hawaii, choosing the right accommodations is key to having a successful vacation. No matter what your budget is, Hawaii has countless places for you to stay, from beach bungalows to luxury resorts, rental homes and more.
ⓘ TIP: Kauai and Maui have dozens of bed and breakfasts if you're on a budget. Most bed and breakfasts are cottages, and the owner stays in the main house.
Keep an eye out for airfare and hotel lodging packages. Most of the time, travel packages will include airfare for your family and yourself and your hotel or resort reservations. It's rare to find travel packages that include lodging in a bed and breakfast, but you never know. It doesn't hurt to look.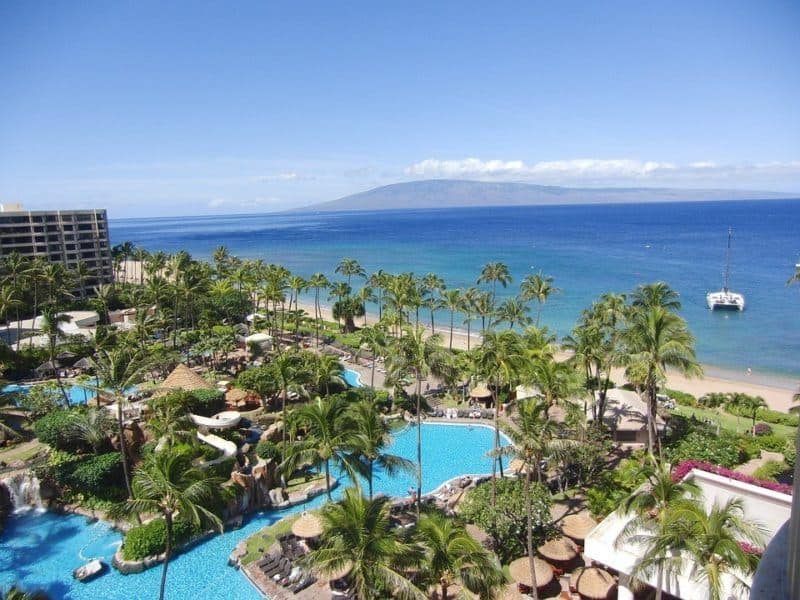 4. Book your flights
No matter which island you choose, you will find beautiful beaches and plenty to do. You can often find some outstanding package deals that include airfare and hotel costs.
You can save money on transportation by staying on one island. It may be tempting to try to visit as many islands as you can on your vacation, but it may not be wise. If you choose this route, you will be spending a lot more money on travel. You will also lose a lot of time traveling and checking in and out of hotels.
5. Choose your activities
As we mentioned, each of the eight islands has different attractions, biodiversity, and local cultures. Make your vacation an adventure and explore the tropical island of your choice.
Whichever island you choose, rest assured that there are plenty of free things to do, as well as tours and activities that will make your vacation truly memorable. Many local tour companies have good offerings, and we recommend Get Your Guide as well. Click here to get an idea of what your chosen island has to offer.
Also, a travel guide like this one will give you lots more ideas than we can cover in this article.
ⓘ TIP: If you plan to stay on Oahu, be sure to read our 7 Day Oahu Itinerary next.
What to do on Oahu
We're not pushing Oahu, but it is the most popular island so we feel we should mention it. Oahu features the most shopping, dining, and historical attractions, such as Pearl Harbor and the USS Arizona Memorials. Many Oahu attractions are free, as well.
Oahu isn't all tourist attractions, though. The island also offers a wealth of natural beauty and some of Hawaii's best beaches. The most popular of them is arguably Waikiki Beach, which gets over 4 million visitors a year, Many say it is one of the best places in the world to learn how to surf, which is why many visitors book a surf lesson like this one.
Oahu also has Hanauma Bay Nature Preserve, which is a marine sanctuary that lies between two dormant volcanoes. Its unique location makes it an ideal place to snorkel and view the local tropical and marine life. If that interests you, excursions from Waikiki are available.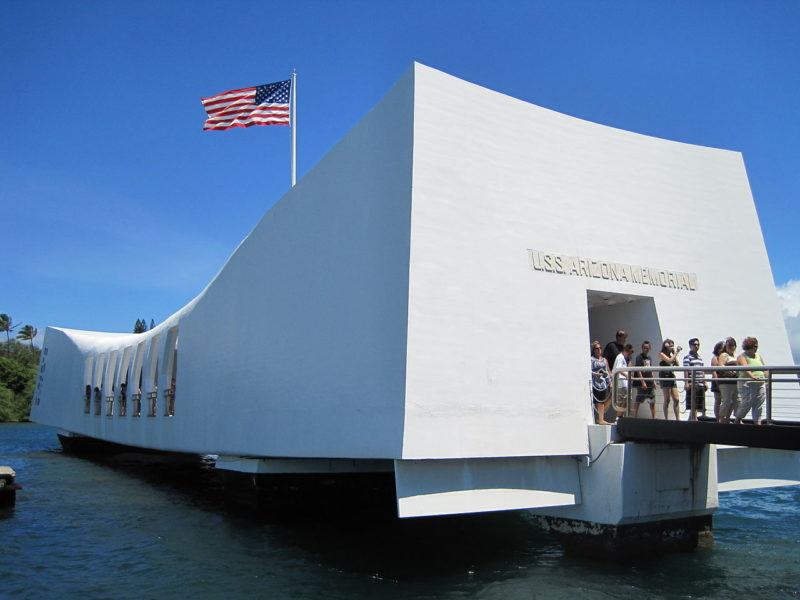 Planning resources
Enjoy the process and plan your dream Hawaiian getaway!
Hawaii has many useful trip planning resources on their official website, Go Hawaii
Transportation– This website shows how to get anywhere by plane, train, bus, ferry and car.
Google Maps offers an aerial view of the area around Hawaii. Zoom, scroll around and explore!
Getting around Oahu
We cover Oahu in this article, but you may like to know that your transportation options include:
Want a guided tour?
If you'd like to take a helicopter tour of a volcano, sunset catamaran cruise, or any number of experiences, we recommend Get Your Guide. They offer affordable, custom tours to and around the Hawaiian islands. Click here to see the list.