Grand Canal, St. Mark's Square, Campanile, Rialto Bridge … Venice is on nearly every Italy itinerary.
There is little doubt that romantic Venice — Venezia in Italian — is one of the European cities that are so iconic you might almost feel like you've seen it … even before you've actually been there.
Until you've been there and realize: There is so much more to the city than its icons.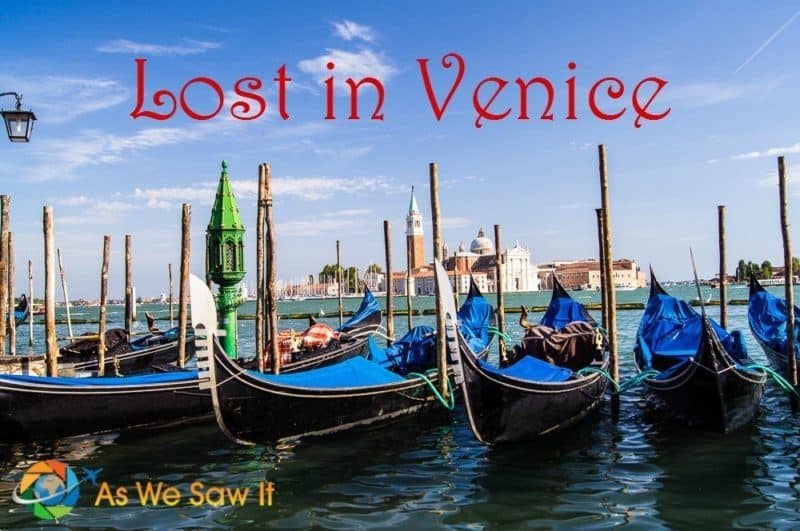 What makes Venice special
One thing is clear: No matter where you go in the city, water is ever-present. Truly, Venice would not be Venice without its labyrinth of alleys, picturesque canals and stair-stepped bridges. Many a visitor will wander down a street that ends nowhere but at the dead end of a canal … and that is part of the city's charm.
Yet, Venice is more than well-known churches, museums and landmarks. It is not just Carnival masks, Murano glass and Burano lace shops. There remains a quiet part of Venice that has somehow managed to resist the chaos of its endless guided tours and eager souvenir-hawkers and still retains its own unique character.
As much as Venice is winding streets, endless canals and narrow footbridges, Venice is also peeling plaster, streaked paint and metal rusting from centuries of rising and falling water. Venice is gondoliers in striped shirts and boaters, motor-boat ambulances and weather-beaten doors that open directly onto the water. Venice is Moorish, Baroque, Renaissance and modern, all seamlessly blended together, a city that has become more than the sum of its parts.
Getting lost in Venice
We spent an entire day in Venice with one single-minded goal: Let's get hopelessly lost. Our goal was to immerse ourselves in seeking everyday Venice, the one its citizens know. We would leave our maps behind and venture beyond chaotic St. Mark's Square, full of its friendly pigeons and hordes of camera-toting sightseers.
Not to say that there's anything wrong with all of these wonderful icons, but the crowds of souvenir shoppers was not for us. Instead, we yearned for Venice's quiet passageways, brightly-hued houses, closely shuttered windows and flower-laced balconies.
So we left the crowds of Rialto Bridge to meander through the city's passageways and over its many bridges, turning whenever and wherever we wished and finding picturesque parts of the city we hadn't expected. We weren't alone, of course; it is hard to be alone for long in Venice.
Lunch in a local Venice restaurant
At midday, we made a man smile when we walked into a small place and asked if his osteria was still serving lunch in halting Italian. He made us smile in turn when we realized that his business catered to Venetians: The menu was written entirely in Italian and he wasn't charging tourist prices.
After our delicious meal we ventured further afield and soon found town squares and residential neighborhoods we didn't expect. There, old men sat over a game of chess, housewives chatted on a bench, shopkeepers swept their doorways, energetic children raced home from their classes. Daily life went on, oblivious to the tourist activity going on only a few canali away.
We had found what we were seeking: Life on Venice's terms.
The back streets of Venice
Thanks to the tourist hordes and ticket lines, we have yet to enter any of Venice's famous museums or churches. Perhaps we will one day. Until that day arrives, we will always have our own precious memories of our brief glimpses into Venice's daily life.
Here are a few more shots from our walk around Venice. Feel free to pin them, of course. We hope you enjoy them.