Arguably the most famous city in the world, France's City of Lights is a fascinating place to visit. With its seductive charms and qualities, Paris is a place like no other on the planet.
It's so easy to fall in love with Paris. For one thing, those off-the-tourist-track arrondissements offer ancient cobbled streets and quaint little cafes that will make anyone feel like a Paris local. For another, the number of things to do and see in Paris is limitless. Little wonder that so many visitors never think to leave Paris.
We get it, really we do. From shopping to sightseeing to food tours in Paris, it's all too easy to fill your days with activities in the city. But please don't make that mistake! Take the opportunity to experience more of what the rest of France has to offer. One or two day trips from Paris will make your Paris itinerary so much more memorable!
We promise you won't be sorry.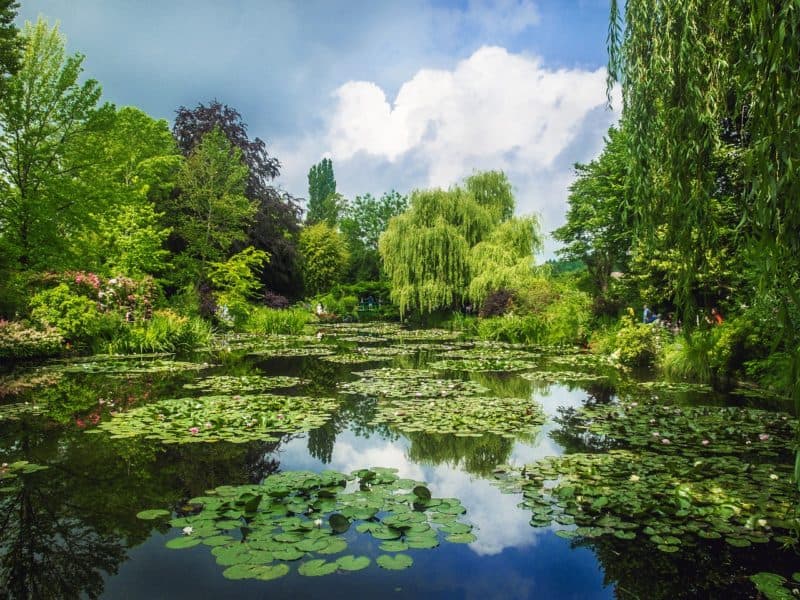 Why do people take Paris day trips?
Can you imagine how crazy it would be for a visitor to say he'd "seen" the U.S. only having spent a few days in New York or Los Angeles? Or saying he knew what England is like because he'd been to London? For sure, New Yorkers and Londoners are nothing like the people who farm the land.
As romantic as Paris is, getting out into the countryside is a completely different experience. France is a beautiful country. It sports gorgeous scenery, rich culture, and an amazing history that you can practically feel on your fingertips.
Provence's lavender fields may be too far for just one day outside Paris, but don't despair. Some of France's best destinations are within an hour or two of the city.
Paris is a well-connected city. Hundreds of companies offer day tours from Paris, which just goes to show that it makes an ideal base for exploring a lot of the country. There's a lot to be said for not wasting vacation time moving hotels.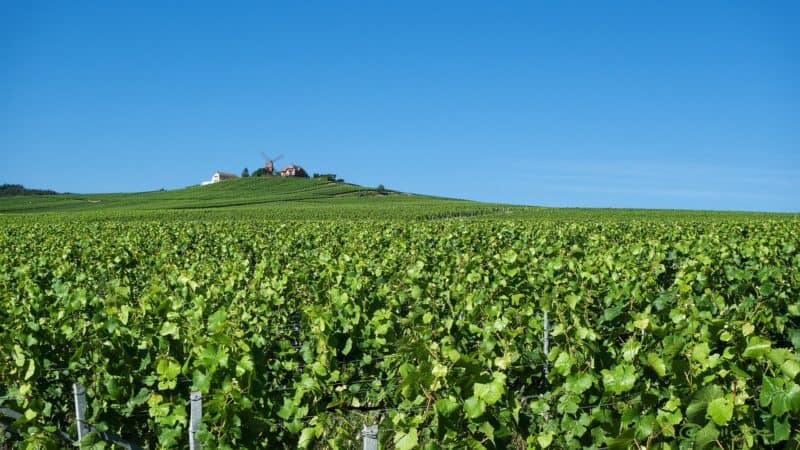 Logistics: how to do day trips outside of Paris
One of the most common questions that pops up is whether to go on your own or book a tour. Well, that depends entirely on your travel style and how far you are going.
Basically, your options are:
Rental car: This can be a good choice, especially if you're traveling with others. Renting a car is the ultimate in flexibility, as you can stop on a whim and travel when you want. There are disadvantages though. Driving can be tiring, especially when you don't know the route, and parking can be hard to find. However, if you can deal with those types of stressors while on holiday, we've hired cars for less than €30/day on this website.
Organized tours: There is no end to the number of excellent day tours from Paris, with everything from bespoke private guided trips to mega bus trips. When you factor in the cost of gas, insurance, tolls, entrance tickets, and time, this can be the most affordable option.
We take a lot of private tours when we travel. Mostly, we like having someone who can answer our questions and point things out that we might otherwise miss. Also, they take care of hassles like transportation, opening and closing times, ticket purchasing, finding a good place for lunch, etc. All you need to do is sit back and enjoy!
Day trips from Paris
Here are some of the best day trips from Paris that you can take. we've included both favorites and lesser-known, unique day trips to keep things interesting.
We're not exaggerating about the "best day trips" part, either. Whether organized day tours or impromptu road trips, most of these were recommended by travel blogger friends. They've traveled enough to know when a destination is good!
1. Champagne region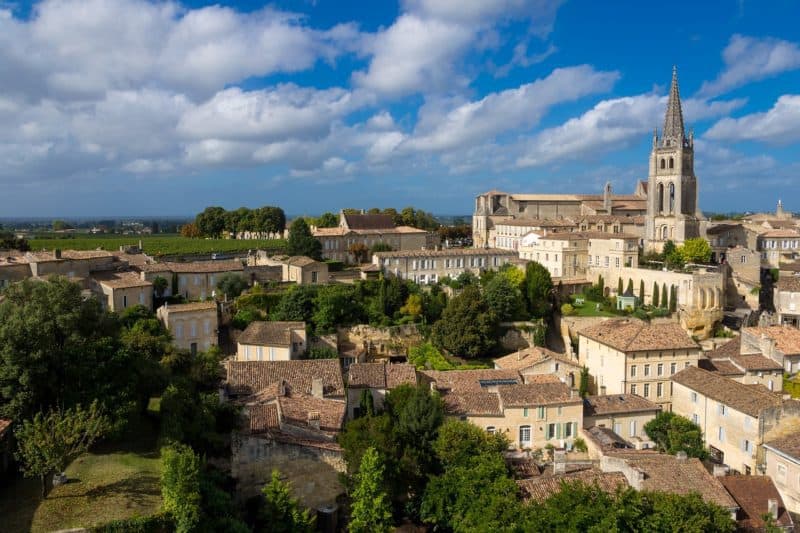 France is rightly proud of its famous national wines, and we daresay that Champagne might be the world's most famous wine region. Ever since the 17th century, its name has been synonymous with sparkling wine. Champagne is one of those places that everyone has heard of, which naturally makes it a must-see for wine lovers.
Yet, the Champagne region offers more than sparkling wine. Champagne is full of quaint villages, rolling hills and five-star restaurants, and as a plus, it has been designated a UNESCO World Heritage Site. All of this means that, since it is only about an hour from Paris, this makes for a perfect side trip.
If you enjoy cities, you can take a day trip to Reims or Épernay. These two cities are near the northern and southern ends of Champagne respectively.
Reims and Épernay don't offer the scenic countryside that you might imagine when thinking of Champagne. However, they are home to many of the world's most celebrated Champagne houses:
Reims is a completely urban city. It offers a particularly impressive cathedral and is home to such brands as Mumm, Taittinger, and Veuve Cliquot
Épernay is not as large and feels more like a small town. It is home to Perrier-Jouët, Charles Lafitte, Moët & Chandon, and many others.
How to get to Champagne from Paris: It takes only 90 minutes to drive to Reims or Epernay from Paris, and less than an hour if you take the train.
2. Normandy beaches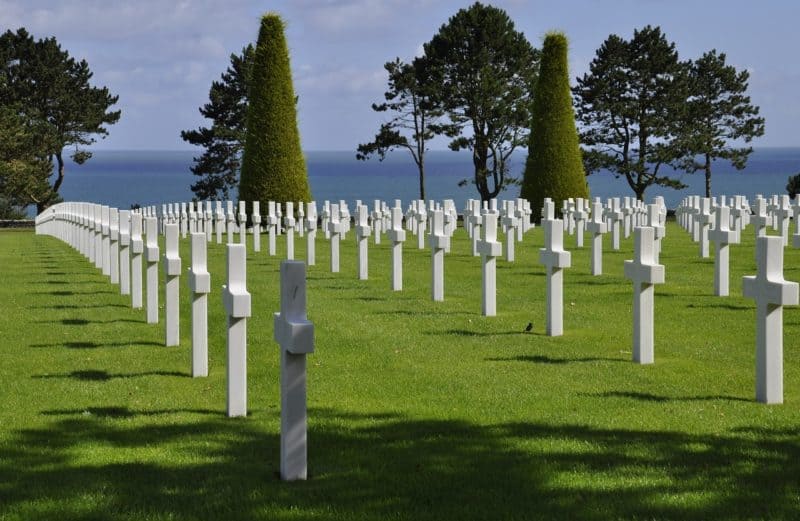 One of France's most beautiful locations has a very turbulent and violent history, and a recent one at that. My family and I visited when I was a teen, and I was completely overwhelmed.
In World War 2, when France was under German occupation, the allied forces came up with a plan called Operation Overlord. Their ambitious goal was to liberate Europe from its oppression.
On June 6th 1944, in what has been labeled as one of the bloodiest assaults in history, the allied American, British, and Canadian forces landed on the 60-mile fortified stretches of Normandy's beaches.
Decades later, you can still visit the spots where the troops originally landed, as well as explore many of the old ruined bunkers that the Nazis had erected as defenses along the water. A few other battle scars still remain, but thankfully, the beaches these days are as serene and calm as they were before the war.
ⓘ TIP: If you want to book a tour, you can book a Normandy beaches tour that departs from Paris, or go to Normandy on your own and hire a local guide. Your guide will take you to significant spots and explain the events of the D-Day landings.
How to get to Normandy beaches from Paris: Honfleur is less than a two-hour trip from Paris. By the way, it also makes a nice multi-day trip.
3. Mont Saint-Michel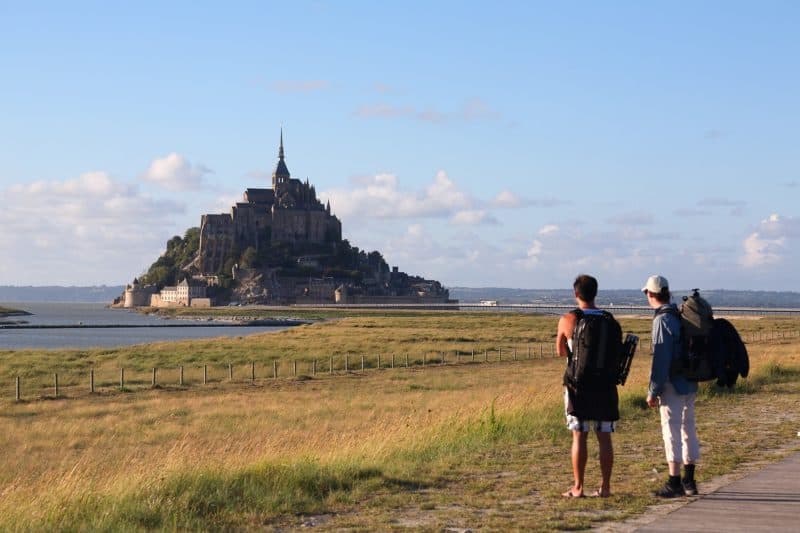 Legend has it that Mont Saint-Michel began in 709, when the Archangel Michael visited a bishop to build and consecrate a church on this spot. Over the centuries, the church became an abbey, the island commune grew and flourished, and a village grew up around it.
Saint Michael's Mount is one of the most picturesque sights you can see in the entirety of France. The whole of the island is listed as a UNESCO World Heritage Site, and is a spot that's absolutely worth exploring, especially the Romanesque-Gothic abbey at the top.
Unsurprisingly, Mont Saint-Michel is quite crowded, seeing as it's one of the most popular destinations in France. Don't let that stop you, though; it's entirely worth visiting even when the crowds are there in full force.
Years ago, high tide turned it into an island for most of the time. While nature has filled in much of the span over the years, it can be a dramatic sight to watch the tide rapidly cover the road out to the island.
Mont Saint Michel island itself is still fortified, and after you have finished paying the admission, you'll immediately find yourself in the tiny village, and the cobbled walkway leads directly to the abbey on top.
The route to the top is steep, but you'll find plenty of places to stop on the way up. We clearly remember buying a hot, sugary crepe from one of the street vendors along the way. For such a minor purchase, the small snack added more than its value to the romance and charm of the medieval town.
Once you reach the top, you'll discover that the abbey itself is gorgeous. This stunning work of architecture was originally built in the early 8th century CE, and was subsequently added upon as time went by. The abbey still functions as a religious center, although in a limited capacity when compared to previous times. Knowing it's still in use makes the climb that much more worth it.
How to get to Mont St. Michel from Paris: Take a TGV from Paris' Gare Montparnasse to Rennes, from where Keolis buses travel to Mont St. Michel up to four times a day.
ⓘ TIP: If you plan to make this a day trip, begin at the break of dawn. This excursion takes longer than most (3¼ hours by train), but it's doable … and one of the most unique day trips from Paris.
4. Loire Valley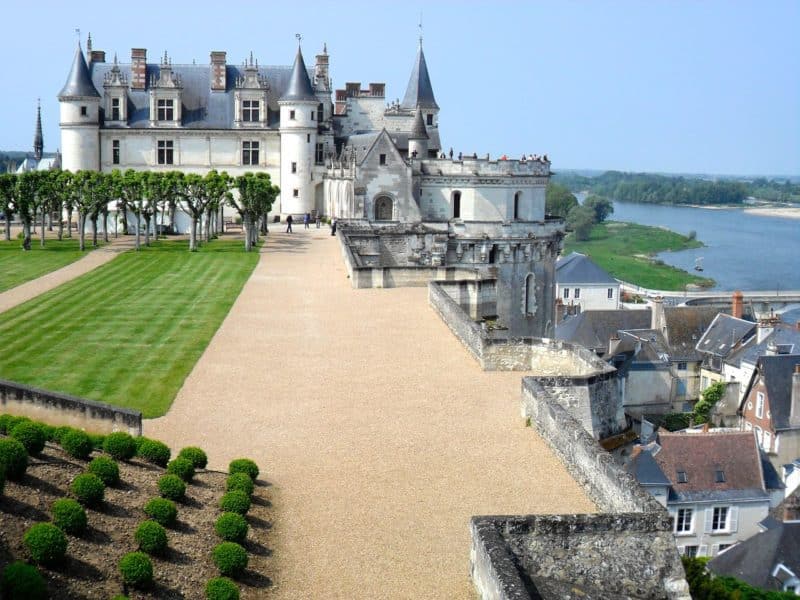 One of the oldest and most important regions in France, the Loire Valley is a picturesque place that feels like it stepped directly out of a fairy-tale storybook.
With all of its natural and surreal beauty, lush vineyards and romantic chateaux, the whole valley is an easy destination for photographers seeking to shoot iconic postcard photos.
UNESCO has designated the Loire Valley as a world heritage site, not so much because of its great beauty, but more due to its many historic towns and villages, great architectural monuments (the châteaux), and centuries-old cultivated lands. The region has a rich history.
For a long time, the Loire River – which is the largest river in France – was the region's main transportation route. As time went on, this increased the value of the region and countless noblemen with money and influence built breathtaking castles and chateaux along its banks and nearby. Nowadays, many of these castles are open to the public and you can explore their ornate interiors, climb the towers, and visit the beautiful gardens.
Loire valley castles
Chateau favorites include Chenonceau, Amboise, Blois, Cheverny, and Chambord. Chambord and Cheverny are only 20 minutes from each other as are Amboise and Chenonceau.
Each requires a few hours to fully appreciate — and of course, you'll want to relax over your lunch as well. Therefore, we recommend limiting your itinerary to only two chateaux in one day.
Loire wineries
Let's not forget the exquisite wines produced in the Loire Valley! From chenin blanc to sancerre, France's Loire Valley is a vast wine growing region, home to countless grape varieties.
Lots of the vineyards offer public tours of their vines and cellars as well as tastings.
How to get to the Loire Valley from Paris: Take the express train from the Montparnasse train station to the Tours train station. The journey takes less than 90 minutes. And of course, there are also plenty of Loire valley tours from Paris to suit any interest.
5. Burgundy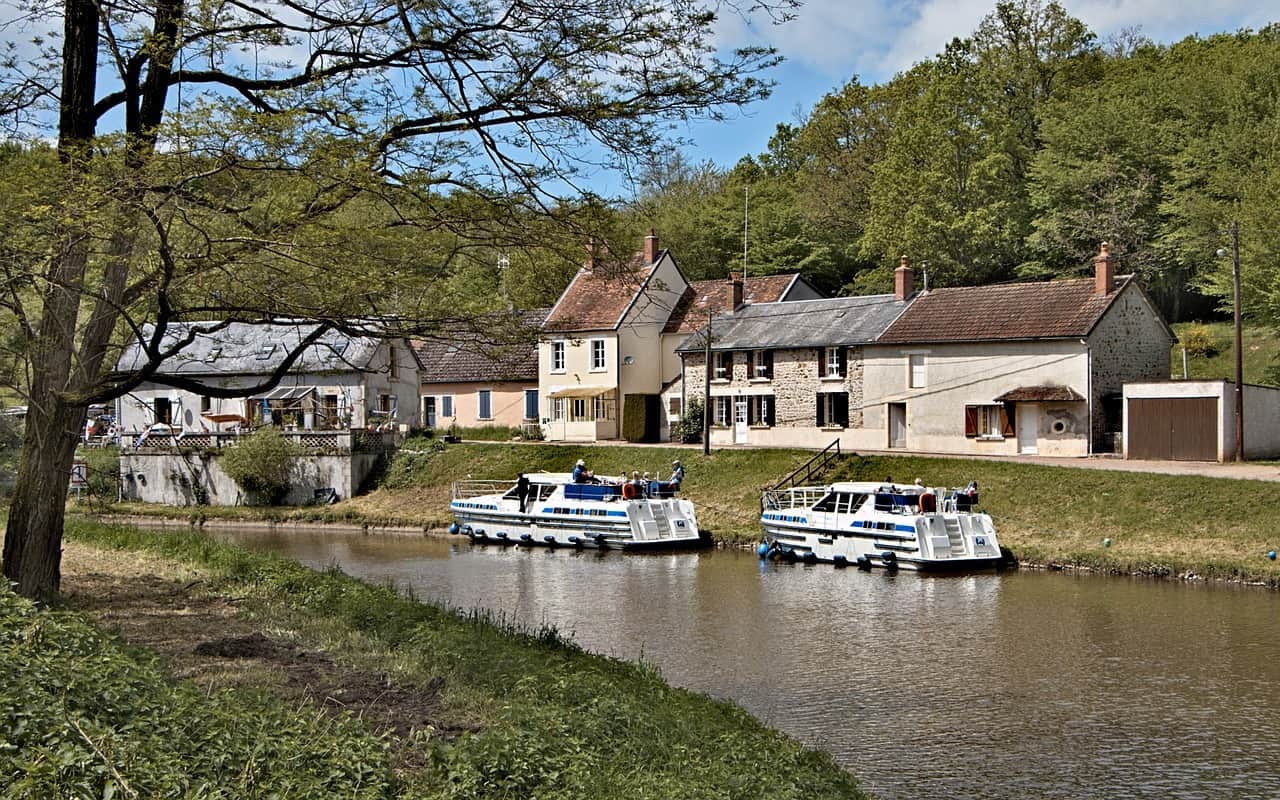 Burgundy offers plenty of things to enjoy, from fairy-tale chateaux to a beautiful national park. You can even take a cruise on the famous Burgundy canal, which connects Atlantic Ocean to the Mediterranean Sea by way of two rivers.
However, France's Burgundy region is best known as the source of some of the best wines in the world, mostly due to its unique topography, climate and soil.
The French call the combination of environmental factors climat, and there are more than 1,200 different climats in the World Heritage part of Burgundy alone (namely, the Côtes de Nuits and the Côtes de Beaune).
Burgundy offers some of the finest French cuisine there is, with many specialties that were passed down and improved on over the generations. Burgundy is rightly proud of its cuisine, counting Dijon mustard and beef burgundy among its specialties.
Dijon, Burgundy's capital city, earned its fame and fortune as the center of mustard making all the way back in the late Middle Ages, and to this day it remains one of France's biggest and richest provincial centers.
It's truly without a doubt, one of the best regions of France to see.
6. Château Vaux-le-Vicomte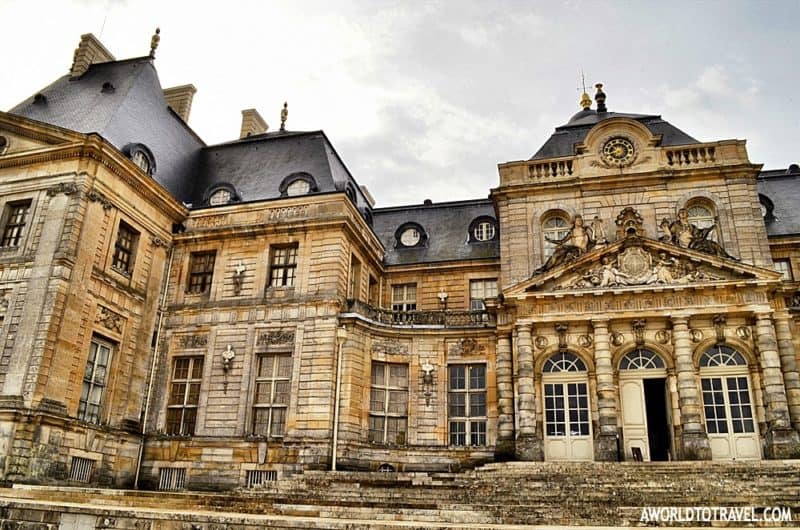 Located in the nearby region of Île-de-France, a day trip to Château Vaux-le-Vicomte comes highly recommended by Inma Gregorio at A World to Travel. She calls it "a must-see monument for all lovers of French history, refined buildings, the well-kept French gardens that were copied around the world ever since, the vintage costumes and artworks and the relatively quiet life of the countryside noblemen.
Its design and construction were ordered by Nicolas Fouquet in 1653 to the King's Principal Architect Louis Le Vau, who erected a castle with Italian and classical influences. This great work of the 17th century is perfect as a half-day or full-day visit from the French capital.
Admission includes a visit to the castle, the garden, and the Carriage Museum. You can buy a ticket onsite, or buy a skip-the-line ticket ahead of time.
Hours: The castle is open between 10 am and 7 pm (last admission 5:15 pm) from late March to early November, as well as on other special occasions, such as Christmas. On the other hand, every Saturday evening from early May to early Oct, it holds its famous candlelit evenings until midnight. Enjoy!"
How to get to Château Vaux-le-Vicomte from Paris: Most people take a train from Chatelet Les Halles to Melun (1 hour). From there, it's a 15-minute taxi or Uber ride to Vaux-le-Vicomte.
Recently, the Chateau has announced that it can be accessed by TER (Regional Express Transport) from the Gare de l'Est de Paris daily. After arriving at the Verneuil l'Etang station, you should take the Châteaubus from Verneuil l'Etang to the Castle.
7. Antwerp, Belgium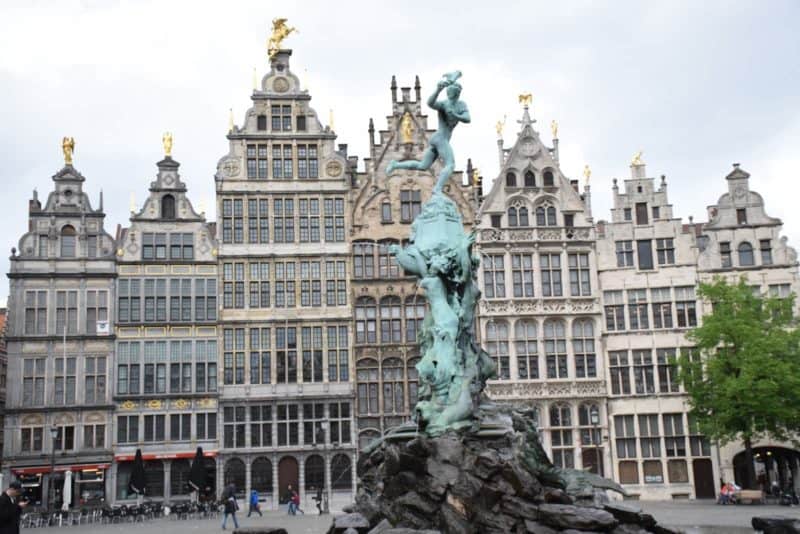 Antwerp is a fascinating city of Belgium, says Sinjana Ghosh, the blogger at Backpack & Explore.
Roughly 84% of the world's diamonds passes through this city, making it the unofficial diamond capital. But diamonds are not the only charm of this old multi-cultural city. The beautiful architecture in its skyline and locals in stylish attire will remind you of Paris.
You can explore the best of Antwerp in one day entirely on foot or on a bike. A little bit of French mixed with a spoonful of Dutch, blended with Jews and Indians – that's Antwerp for you. A unique culture that you can experience on a day trip from Paris.
You will love Antwerp at the first sight as soon as you get down the train at Antwerp Central station. It is popularly ranked among the most beautiful stations in the planet.
Then you can head to the famous diamond quarter of Antwerp because that's the heartbeat of the city. The cheaper price tags may entice you into some whimsical shopping. Watch the medieval architecture and shop more at the Meir shopping center and Grote Markt.
Check out iconic structures like the Brabo's fountain, giant's hand and OLV cathedral here. Then walk down to the Scheldt riverbank to watch the windmills in the evening. You'll be surprised to find a beautiful castle there.
How to get to Antwerp from Paris: It will take you between two to three hours to reach Antwerp by train from Paris, depending on the route. There are 41 trains between the two cities on an average day.
8. Chateau de Chantilly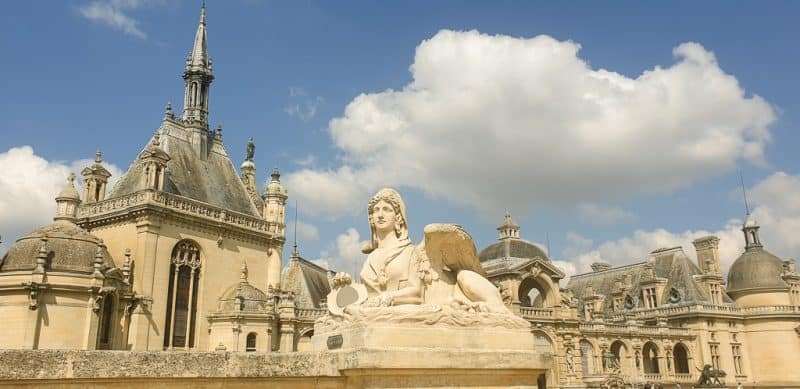 Chrysoula Manika recommends visiting Chateau de Chantilly, a stunning French chateau located around 50km north of Paris. Despite its proximity to the city, it is much less visited than the equally accessible Versailles in the south. This makes it a serene spot to enjoy the French countryside and the beauty of this 16th-century chateau.
The fairytale castle at Chantilly was originally built for the Montmorency family and was later occupied by the Orléans who attempted to retain the chateau's state throughout the French Revolution. Henri d'Orléans rebuilt the property (almost from the ground up) between 1875-1882, eventually making it what it is today.
This delightful building is situated in extremely beautiful surrounds, with manicured gardens, lakes and walkways making it the perfect place to while away a few hours in the sun. This historic Domaine de Chantilly boasts picturesque landscapes but is also a hub of cultural heritage, with exhibitions, shows, events and more held at the Chateau throughout the year.
Henri d'Orléans, Duke of Aumale, and son of Louis-Philippe, King of France, was an avid collector of masterpieces and manuscripts, which make Chateau de Chantilly a museum of interesting antique items. Whether you wish to view works of art, ornate furnishings, historic books or equestrian performances, there is something at Chateau de Chantilly for you.
How to get to Chateau de Chantilly from Paris: Chateau de Chantilly can easily be reached as a day trip from Paris, with the journey taking just 30 minutes by train. Hop on a train at Gare du Nord and head north to Chantilly-Gouvieux station. From here, you'll just need to walk 15 minutes to reach the chateau itself. There are plenty of signs en route to ensure you don't get lost or distracted by the region's beauty as you walk on by.
9. Senlis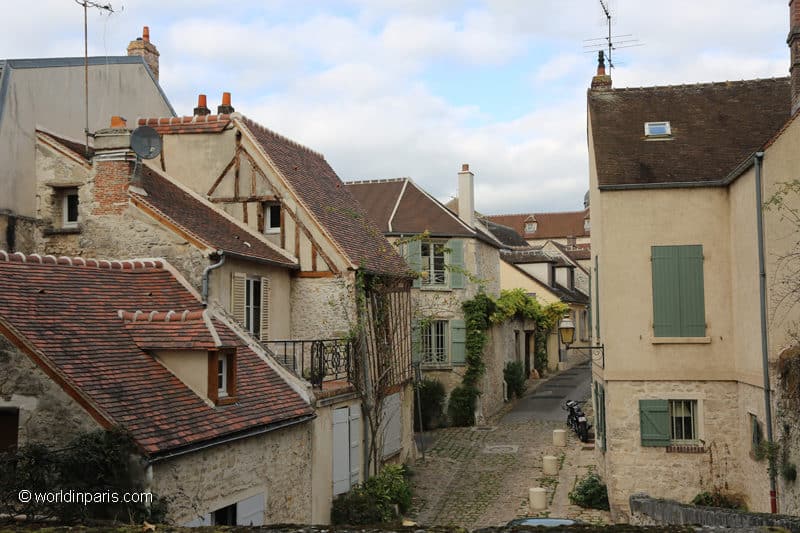 Once you are done with the gorgeous Château de Chantilly and the Great Stables, extend your trip to Senlis, a cute village located at only 10 min by bus from Chantilly.
Senlis is one of the most beautiful medieval villages near Paris. According to Elisa at World in Paris, the center of this cute small town still keeps its medieval layout and it is a wonder to get lost in its cobbled streets and timbered houses. Life in this medieval town was turning around Senlis' impressive cathedral, which is worth a short visit.
Senlis is a historical city, founded long before the Romans arrived in France. Visitors can still see the remains of a first century Gallo-Roman arena not far from downtown and there are also the remains of the Roman fortress and towers.
Senlis is also a royal town. Indeed, Hugh Capet, the founder of the Capet dynasty, was lord of Senlis before becoming King of France in 987. Since then and until King Henry IV, all his successors lived in the royal palace of Senlis. The remains of the royal palace, just in front of the cathedral, are one of the main points of interest of Senlis.
How to visit Senlis on a day trip from Paris: Paris – Chantilly is a very easy day trip from Paris by train. Take the train from Gare du Nord train station to Chantilly-Gouvieux train station (30 min, hourly). Then take bus #15 to Senlis (20 min ride every 30 min).
Want to read this later? Save it to Pinterest!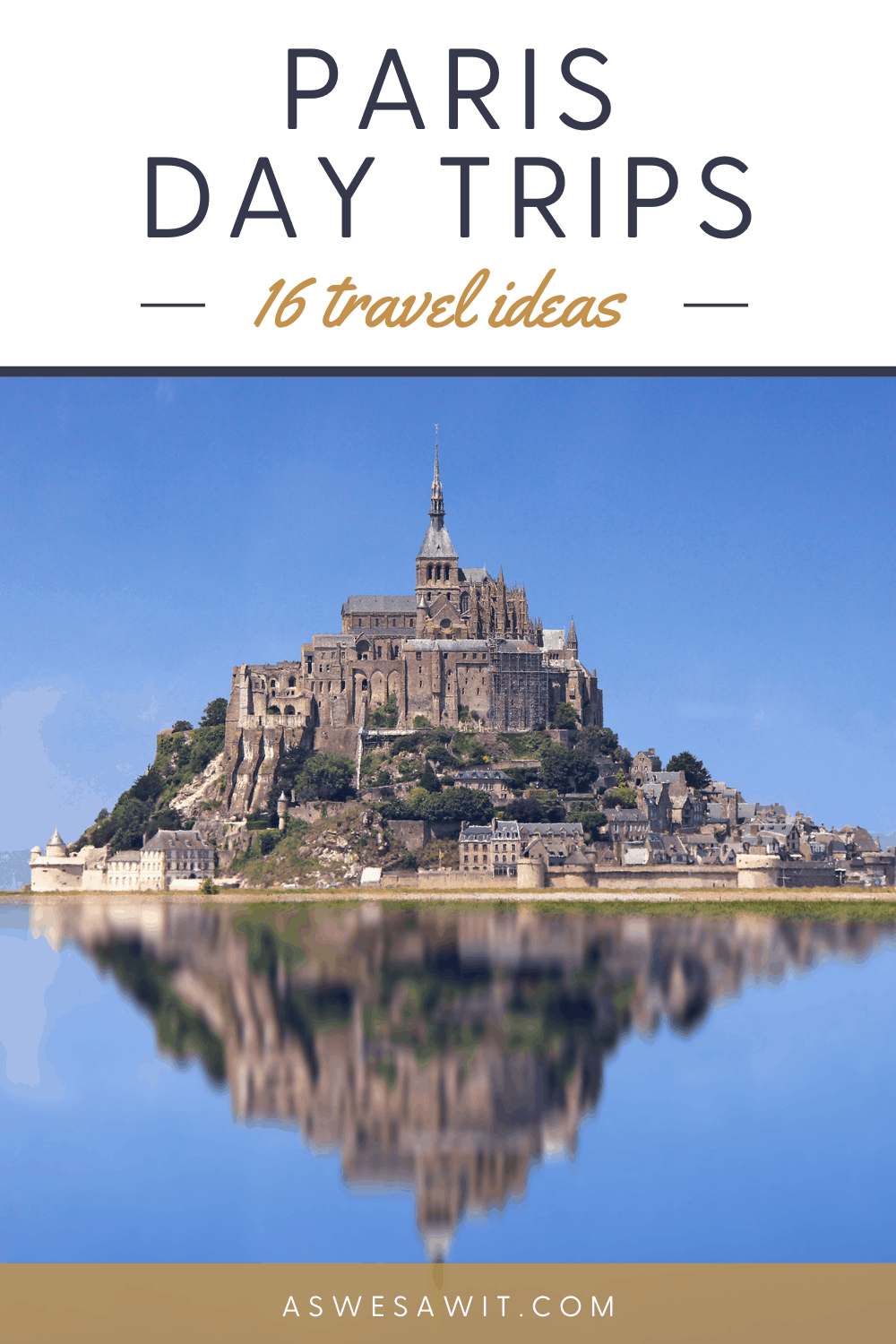 10. Fontainebleau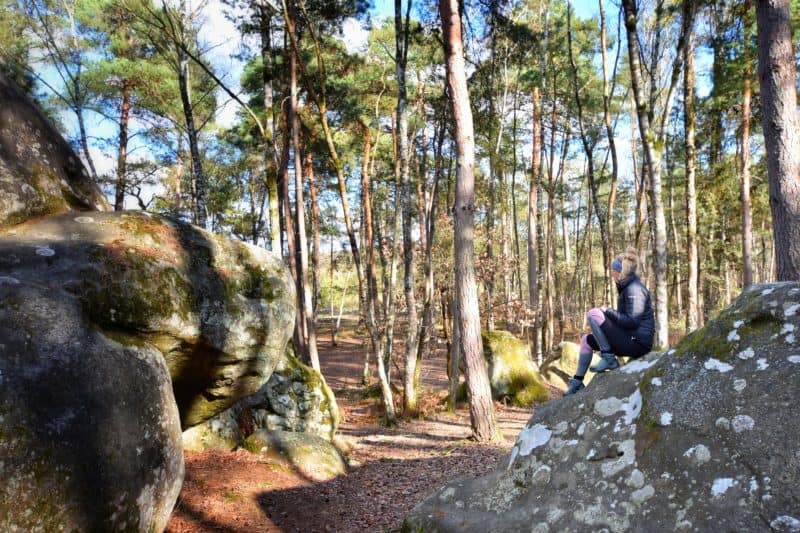 When you think of day trips from Paris you're probably thinking of wineries, chateaus or galleries… what about forests and outdoor activities?
Fontainebleau is only a 45-minute train from Paris and has a smorgasbord of exciting possibilities. This region is famous for its forest which is huge, wild and dense – the perfect place if you want to escape the city and to get into the outdoors.
Fontainebleau is also famous for being one of the best climbing destinations in the world. Within the forest you'll find perfect natural rock formations which have beginner and professional climbers from all around the world who come to test their skills. It's an incredible way to spend the day (or weeks!) and we couldn't recommend it enough.
If you're not a fan of climbing, there are plenty of beautiful hiking trails that take you through small villages, into dense woodland and scrambling over rocks and boulders. Because of the wooded environment, it's a really popular place for mountain biking too.
Getting tired just thinking of those activities? You should take a trip to Chateau de Fontainebleau, an extremely lavishly decorated property originally built for French Kings and Queens. Nearly all of the building is open to the public and you can marvel at the seriously outlandish architecture.
ⓘ TIP: Admission is free on the last Sunday of each month.
How to get to Fontainebleau from Paris: To get to Fontainebleau from Paris take a train from Paris-Gare de Lyon to station Fontainebleau-Avon. The ride takes about 40-45 minutes.
10. Lille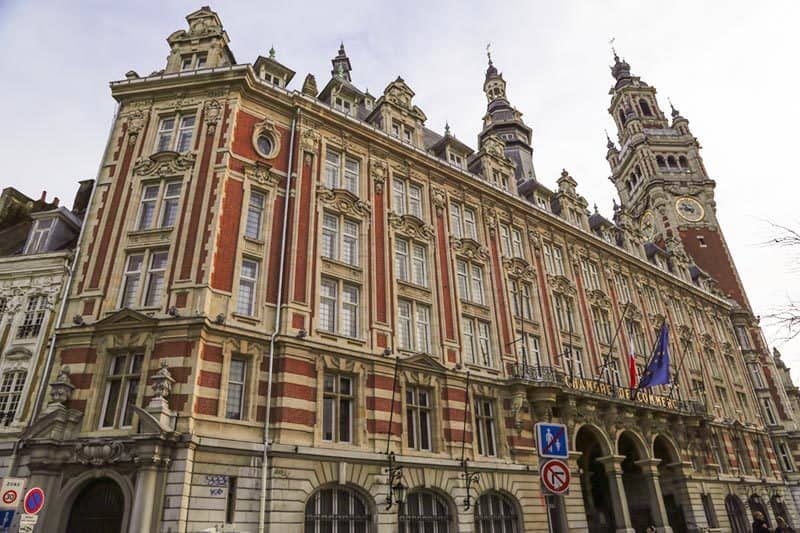 With an architecture heavily influenced by its Flemish past and a fine arts museum that's second only to Louvre, Lille easily stands out among other day trips from Paris.
While visiting, you can walk the myriad of cobblestone streets and marvel at all the beautifully restored old buildings or find other activities to your liking. But what's non-negotiable is a stop at the famous Aux Merveillieux (67 Rue de la Monnaie) shop to have one (more realistically three!) of their Merveillieux pastries. The classic version is made with meringue, whipped cream, and chocolate, but they have other flavors too.
At the heart of the city, the old stock exchange is one incredibly ornate building. Beneath its arcades, you'll most likely find a flower or book market, so take your time to browse the stalls and find some joie de vivre.
While you could allocate it a long weekend, Lille can easily be visited in one day. If you happen to be in France towards the end of the year, check out the Christmas market dates because Lille organizes one of the best Xmas markets in France and even Europe. Lille is pretty great for shopping year-round and especially at Christmastime when the shop windows are magically decorated.
How to get to Lille from Paris: Driving from Paris to Lille takes approx. 2h 30 min, so my advice is to simply take the TGV from Gare du Nord and be there in 1 hour. The Lille train station isn't very far from the city center so you can walk to all the main attractions.
11. Giverny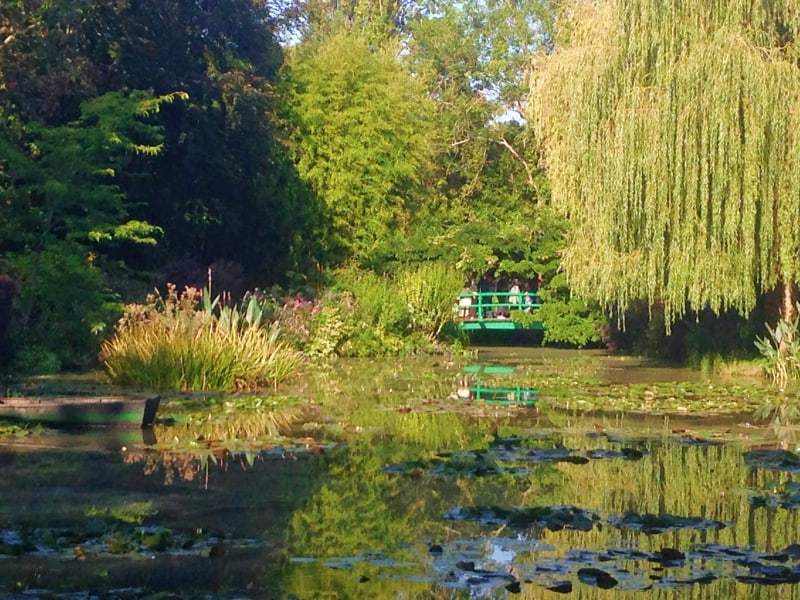 Giverny is most famous for Claude Monet's home and garden. The impressionist painter painted many scenes from his gardens, as well as from the house, in which he lived for more than forty years.
According to James Ian at Travel Collecting, Monet's house is small and often gets very crowded. He recommends getting there first thing in the morning, just as it opens. Even then, you will most likely be in a line that snakes slowly through the rooms. However, he promises that it is worth it to see the real-life place that appears in so many of his artworks and to get a sense of his daily life.
Monet's gardens are divided into the lower wet garden, featuring the famous lily ponds draped in weeping willows, and the dry upper Norman Wall (Clos Normand) garden. The lily garden really brings to life his most iconic paintings. The dry garden is seasonal, so depending on when you go, you will see different flowers in bloom throughout the spring, summer and early fall.
Don't miss the path of arches covered in flowering vines that ends at his house, another iconic view from his paintings. His enormous, light-filled studio is now the gift store, where you can stock up on Monet souvenirs.
Hours: The house and garden are open in the spring, summer and fall only. They open daily at 9:30 am and close at 6:00 pm.
How to get to Giverny from Paris: Giverny is about 80 km from Paris. You can reach it by train from Paris Saint Lazare Station (40 minutes) and connecting shuttle bus that meets trains (another 20 minutes; 10 euros). It is also possible to take a taxi to / from the station.
12. Chartres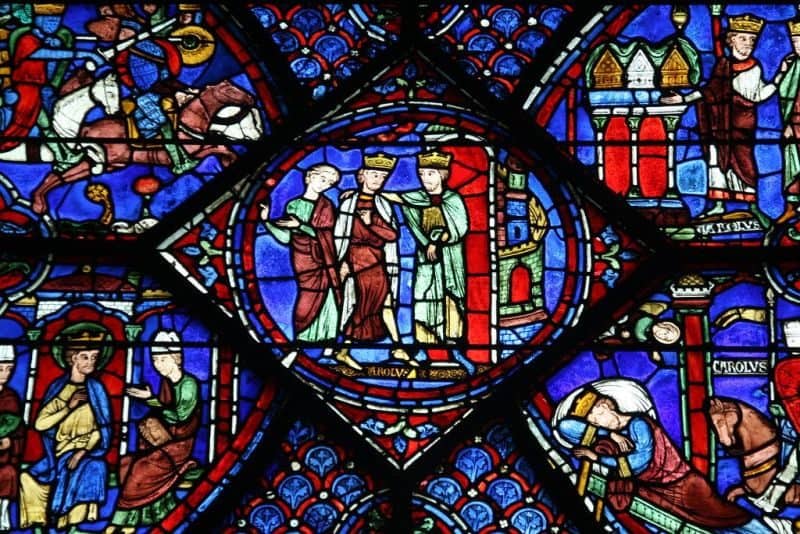 Chartres Cathedral is one of the most famous cathedrals in all of France and has been listed as a UNESCO World Heritage Site. Wendy Werneth at The Nomadic Vegan says it's easy to reach from Paris and it should definitely be high on your list of day trips to make from the city.
The cathedral, which was built in the 13th century, has been dubbed the "high point of French Gothic art". And 700 years later, it's remarkably well preserved. Even the original stained-glass windows are, for the most part, still intact.
It's also adorned with hundreds of sculptures, in the interior as well as on the façade. While the intricately carved statues that decorate the choir screen are a later addition from the 18th century, they are no less impressive than the sculptures from the Gothic era on the exterior.
If you're lucky enough to visit on a clear day, climb up the north tower for impressive views of the town and its surroundings. You may even be able to see the Eiffel Tower from here if you squint hard enough!
The cathedral is clearly the blockbuster site in Chartres, but there are other parts of the town that deserve to be explored too. Take a wander down the streets to admire the half-timbered houses with colorful flowers in the windows.
You'll find a few restaurants scattered around town serving typical French food. Veggie options are limited, though, so vegans and vegetarians may want to bring a packed lunch from one of the many vegan restaurants in Paris.
How to get to Chartres from Paris: To get here, take a train from Paris' Montparnasse station. They run frequently and take just over an hour to reach Chartres. A second-class ticket costs 16 euros each way.
13. The Palace of Versailles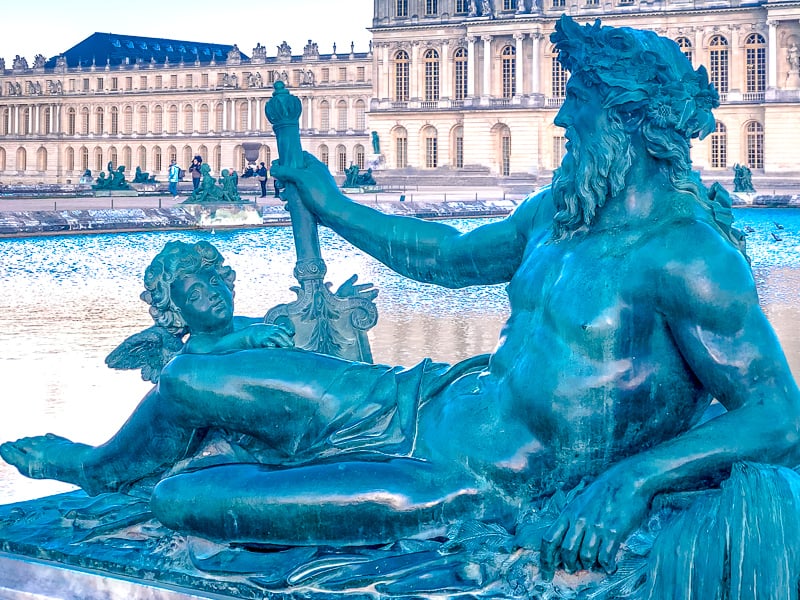 "Nothing showcases the grandeur of Marie Antoinette's France like the Palace of Versailles," says Abigail King at Inside the Travel Lab. Created by Louis XIV in 1642, with a vision of France as infinity, it's hard to describe the emotional impact of its grandeur.
A theatre which burned 3000 candles per night. The Hall of Mirrors with its seventeen mirror-clad arches and matching, arcaded windows. The royal residences. The sumptuous studies. The ballrooms, the dining rooms.
⁠The opulence is simultaneously impressive and grotesque, yet sense of human achievement electrifies. That it was built in the 17th century, before the motorcar and electricity, is even more remarkable⁠.
Just 12 miles from Paris, even the walk from the station to the entrance provides an unforgettable vision of the power of France and the dream of one man to capture it for all eternity. Even after the overthrow of the monarchy during the French Revolution, important state events continue to take place in this UNESCO World Heritage Site:
The declaration of Germany in 1871.
The Peace Treaty after World War One.
Even today, the President of France is the only one with the power to grant permission to hold an event in the Hall of Mirrors. ⁠⠀
How to get to the Palace of Versailles from Paris: It's a straightforward one-hour journey on the RER C train for a modest fare and makes a great addition to a weekend in Paris. From the station, it's around a 10 minute walk to the main entrance. With 7.7 million visitors a year, expect a queue and plan to travel in advance.
Allow a full day to thoroughly explore the site.
14. Étretat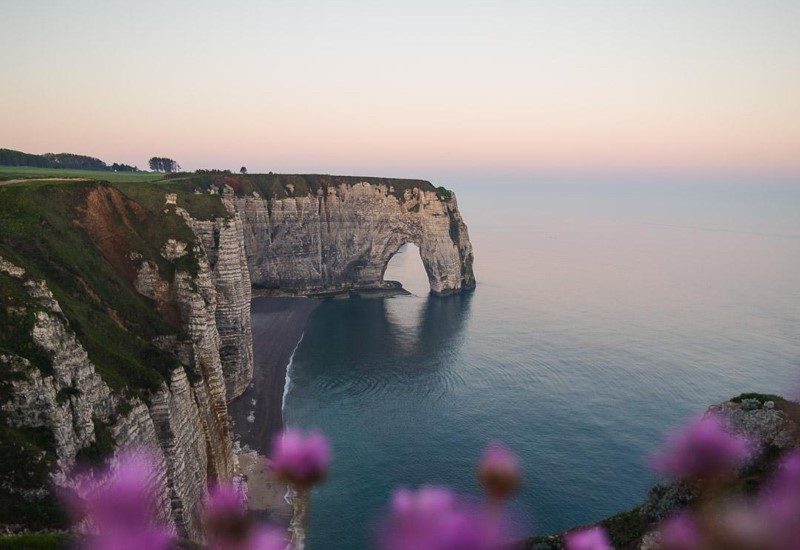 Already seen the Eiffel Tower from all the angles? Then discover Étretat, a small city located in Normandy in the North West of France. According to blogger Nesrine Chebbi, it is the perfect day trip to escape the city and have some fresh air: the city is famous for its huge chalk cliffs, natural arches, rocky beaches and picturesque country houses.
Étretat is the best place to hike or to enjoy the sunset over the beach. To enjoy the best of Étretat, here are some spots you could easily visit in a day:
La falaise d'Aval is Étretat's most famous and iconic cliff.
La Manneporte means "the main gate" in English. It is one of the most iconic arches
La falaise d'Amont is Etretat's smallest arch. This arch is well-known for the small church on the top it.
Étretat is also a nice place to eat some seafood. You can find a lot of restaurants serving local food in the downtown area. Nesrine strongly recommends "Le cloys Lupin", one of the most popular places of the city.
If you want to extend the trip, you can visit Fécamp, also well-known for its chalk cliffs: it is a 3- to 4-hour-long hike along the beach from Étretat.
A lot of people visit Étretat in summer because of the variety of activities you can do there. However, fall or winter is preferable if you want to avoid the crowd and enjoy a peaceful trip.
How to get to Étretat from Paris: It's fastest to use public transportation to reach Étretat. In season, Flixbus offers direct buses from Paris to Etretat. You can also take a train to Le Havre and catch the local bus service from there to Étretat.
15. Strasbourg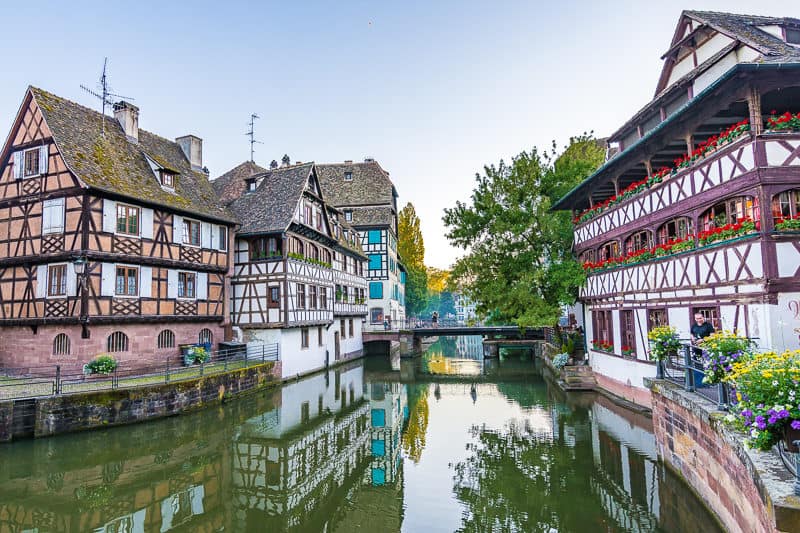 Strasbourg is one of the loveliest cities in France, and it's located in the eastern part of the country near the German border. Thanks to the high-speed train, you can reach it from Paris in under 2 hours.
Strasbourg is the capital of the Grand Est region, formerly Alsace. It's known for its beautiful historic center known as Petite-France, which is full of cobblestoned streets, old houses, restaurants. One of the main attractions is the half-timbered house known as Tanners' House, which was built in the 16th century, and represent a classic example of architecture in the region.
Strasbourg is also known for its Gothic cathedral and being one of the EU capitals and many EU buildings are located here. In addition to that, it's also a lively university town and a popular tourist destination. The city is full of grand architecture, and Alexander Waltner says that the best thing to do here is just going for a stroll around the canals and admire it.
He also suggests that you make sure to try some classic Alsace food, such as tarte flambée.
How to get to Strasbourg from Paris: There are several train departures from Paris every day, but it's recommended to go earlier in the morning to make the most out of your visit. When you arrive at the train station in Strasbourg, you'll have about 15 minutes walk to Petite France. Taxis are available outside the station as well as Uber.
16. Luxembourg City
Are you in Paris and you want to visit a destination that's a bit off-the-beaten track? Why not consider Luxembourg? It's one of the smallest countries in European Union and the only Grand-Duchy in the world. On top, it's an easy way to put a new country on your countries visited list.
Luxembourg's capital is famous for its fortress. In the past, it was even known as "Gibraltar of the North".
Paulina on the Road recommends visiting one of the city's numerous museums, have a look at the royal palace and enjoy some typical Luxembourgish food in Grund neighborhood. Her favorite museum is definitely the futuristic Mudam museum.
If you have time left, take a ride to one of the country's most beautiful towns such as Echternach, Vianden or Clervaux. The entire country is not very big and can be visited in a day or two.
How to get to Luxembourg from Paris: The high-speed train from Paris, the TGV, takes you to Luxembourg City in exactly 2 hours. From here, it's just a short bus ride to the city center.
Multi day tours from Paris
We should mention that if you want to see wine country or enjoy history, you might want to forgo a day tour and stay somewhere for a few days. It's all up to you.
Imagine living in a small rural town in Burgundy, surrounded by acres of sprawling vineyards and ancient chateaux. Can you picture yourself sipping coffee at a bistro or shopping in the village market? If that sounds like fun, go for it! Rent an apartment or get a hotel, and explore an area to your heart's content.
ⓘ TIP: You can explore the Paris countryside on your own with this book. It lists 30 places that most Parisians don't even know about, all less than an hour's train ride away.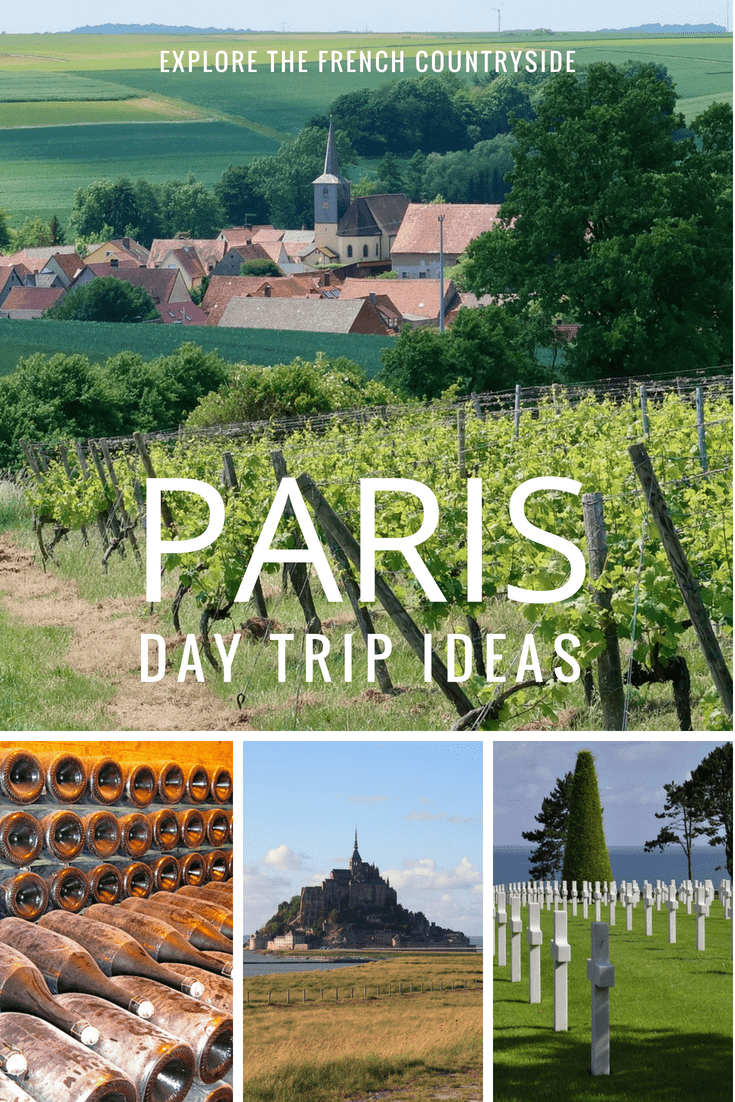 What are the best day trips from Paris?
We realize that our list has only scratched the surface of the many Paris day trips that you can take. But you have to start somewhere, and these are all highly recommended!
Share your favorite places to visit near Paris and what makes them so special. We'll add them to our article!