Bordering Mexico to the North and Guatemala to the south and west, you can find Belize — one of nature's best kept secrets and a hot new retirement destination. This country is a formerly obscure English colony, which until recently had only been popular with niche markets, such as birdwatchers and divers.
Here are some things you need to know if you plan to visit this amazing Caribbean paradise called Belize.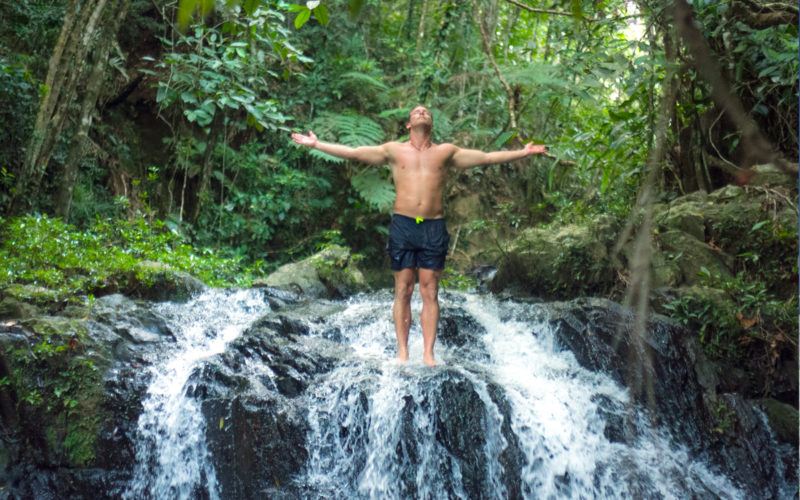 1. The Belizean dollar is pegged to the US dollar
Forget about conversion rates on your trip to Belize. This easy-to-remember fact will simplify your travel budget: US Dollars are worth twice their denomination in Belizean Dollars (BZD). This means 1 US Dollar = 2 BZ Dollars. It's that simple.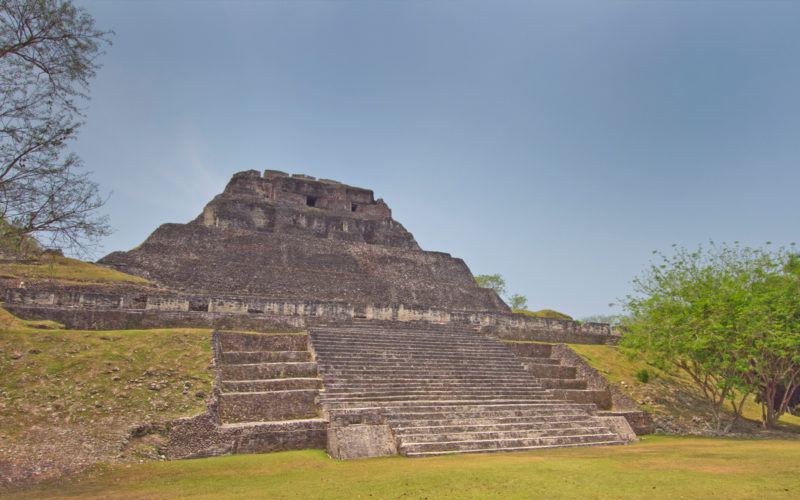 2. Mainland beaches are great, but cayes are the place to go
Instead of worrying about sargassum and seagrass on your beach, take a boat into one of more than 400 cayes (islands) near the Mesoamerican Barrier Reef. Once you get your feet wet on these Belizean islands, you'll have a new standard for happy daydreaming scenery.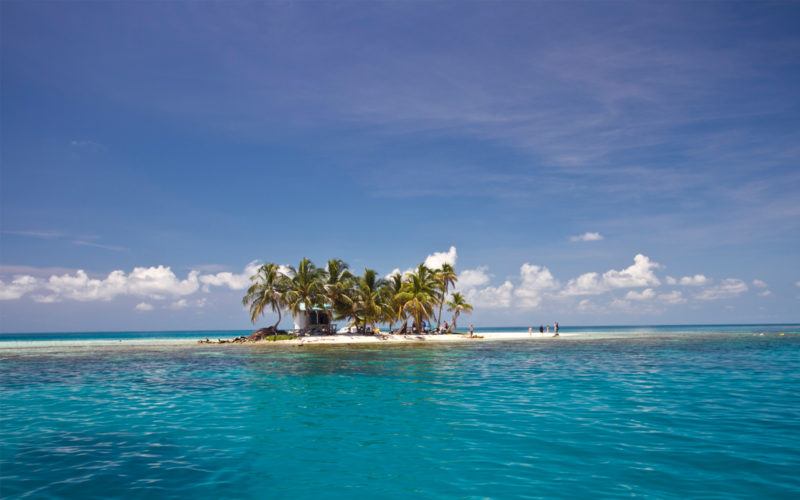 3. Belikin Beer is the Belizean brew
It is no secret that there's a small variety of beers in the Caribbean, and Belize is no exception. The Belize Brewing Company has dominated the market with their world famous Belikin beer, Belikin stout, Lighthouse beer and seasonal varieties. International brews are hard to find, since they have to be smuggled in from Mexico or Guatemala. Cheers!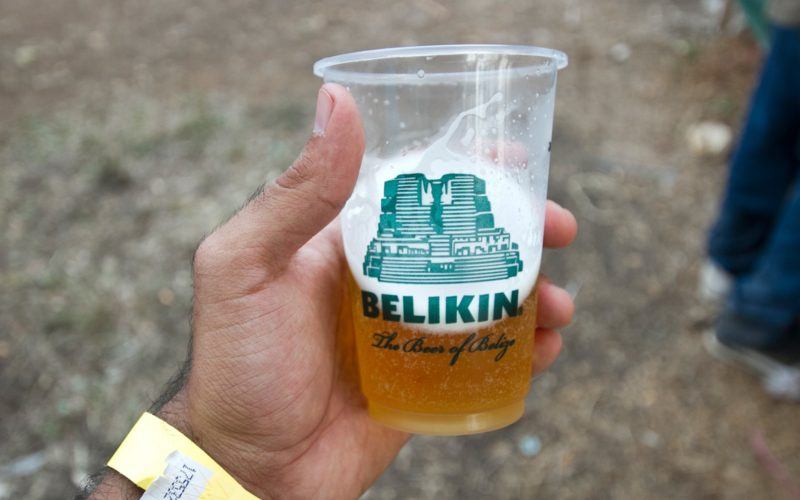 4. There's a huge Mayan connection
Mayans are not a chapter in the history books, as many would have you believe. Mayans were the first settlers in the country, and they're alive and well in Belize, forming 10% of the total population. The word Belize is actually derived from Belikin, Maya for "Land facing the sea". The more you know.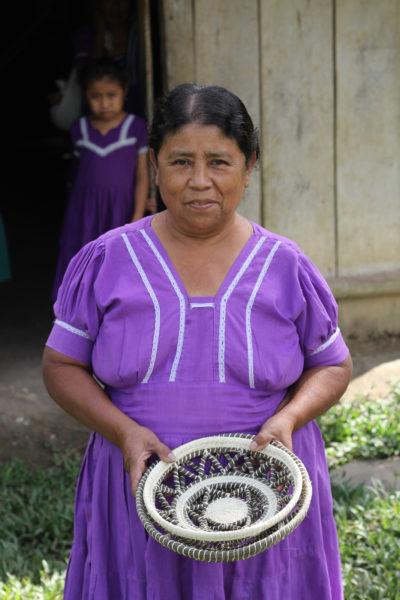 5. English is the national language
Formerly named British Honduras, the country achieved full independence in 1981, but kept English as its official spoken language. If your travel plans are on hold because of your foreign language skills, head down to Belize, where you'll feel at ease.
For a bit of fun, you can also learn some Mayan or Kreol words while you're here!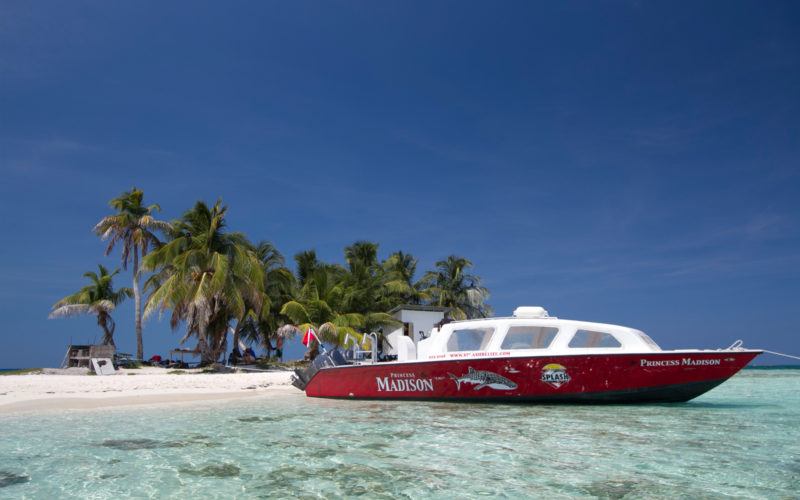 6. Belize is home to the second largest barrier reef in the world
Australia isn't the only place in the world with a magnificent coral reef that extends for hundreds of kilometers. The Mesoamerican Barrier Reef provides a home for more than 500 fish species and its proximity to Belize gives the country's shore calm waters year-round. These calm waters are a intimately connected to mangroves, which turn Belize into a bonanza of flora and fauna, wherever you step foot.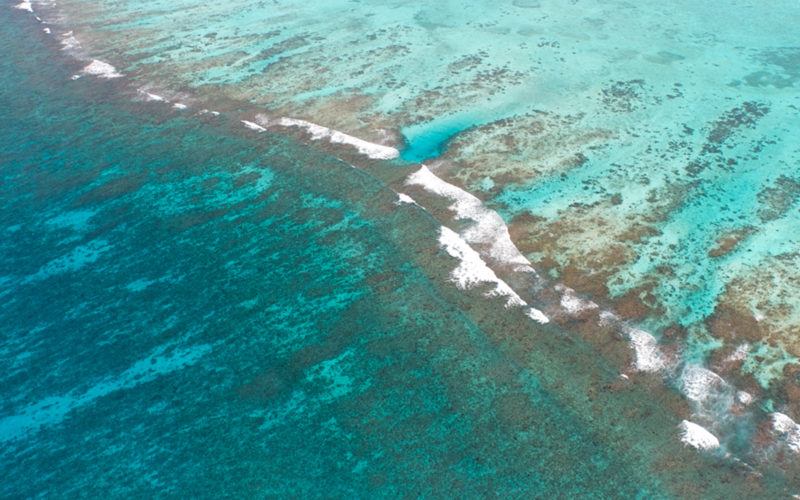 7. Beware of sandflies when the breeze is gone!
While fauna diversity is an amazing thing, you won't be pleased by these almost invisible critters called sandflies. Make sure you're wearing sleeves when the trade winds stop blowing, as this is when sandflies swarm out and sting in the hundreds. [Graphic Evidence below]
Some people claim DEET does nothing against sandflies, and some others swear that this product is the miracle repellent for these bugs.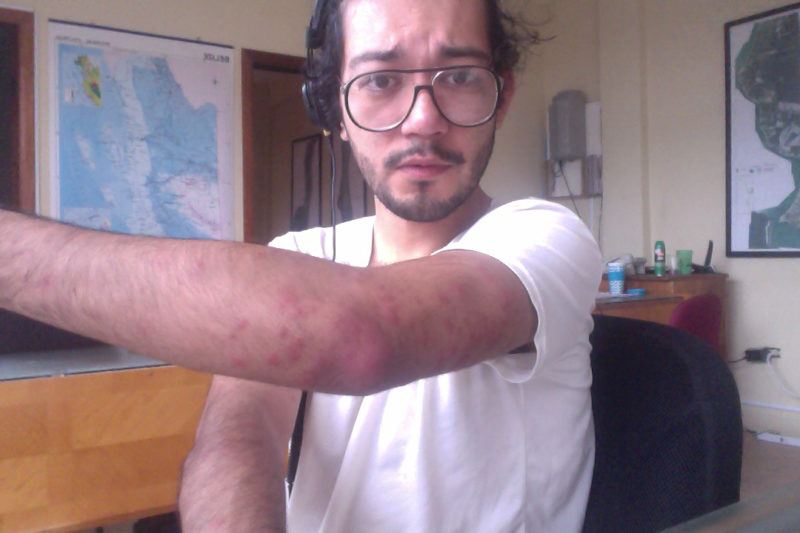 8. The Belizean rainy season isn't bad
Summer is a great time to visit Belize, since there's a "rainy season" where tourism is slowed down and flights to the Caribbean are usually cheaper. This so-called rainy season brings frequent rain to Belize in the form of 10 minute downpours, with everyone continuing their daily lives as usual after these brief showers.
Evidence of this is the Placencia Lobster Fest, which opens its doors every June to shellfish aficionados worldwide, regardless of the rain.
9. There are 5 ecosystems within a two-hour drive
Seeing savannah, jungle, rivers, ocean and mangroves in the same weekend is only possible in Belize. Only the size of Massachussets, this small country boasts five different ecosystems, which are largely protected by the local government, making it the capital of eco-tourism in Central America.
One of the most unique experiences in the country is cave tubing, which is only possible in Belize.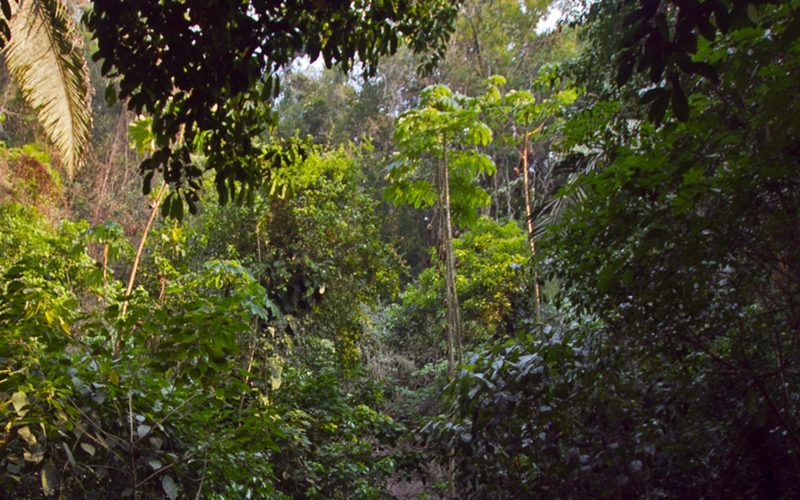 10. Placencia, Belize is home to the world's narrowest street
Belize is no stranger to Guinness world records. South of Belize City, in the Placencia Peninsula, you can find Placencia town. This town is home to about 1000 residents and the world's narrowest street: a 4-foot street that connects coffee shops, restaurants, and bars to the southern tip of the 16 mile long peninsula.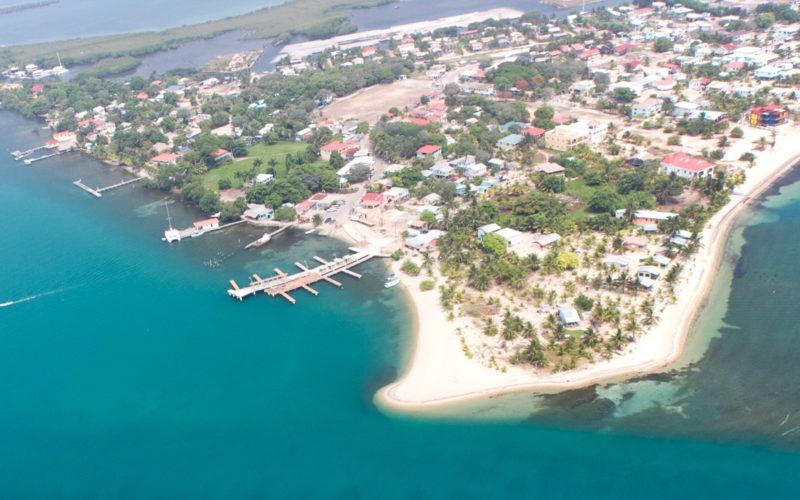 11. Belize clocks are on Central Chill Time
Hold your horses! Take a chill pill and enjoy the moment. People come to Belize to escape the fast pace of their everyday lives, but that also means adjusting to a leisurely way of doing things. Beers might take a little longer to reach your table, a 4:30 appointment likely means 5, and nobody is in a rush to get anywhere.
Rather than getting worked up over everything being "late," your best bet is to relax into the Belizean state of mind and enjoy the slower way of life.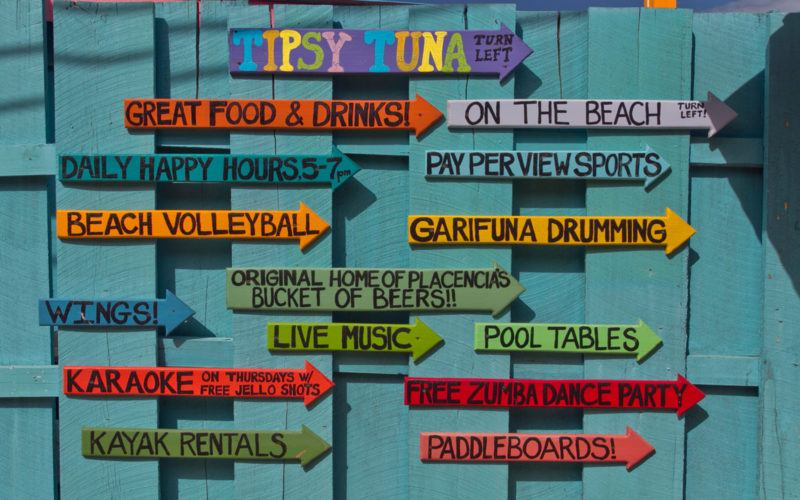 12. Belize has the lowest population density in Central America
It may be a small country, but Belize is practically roomy with just 35 people per square mile (14 people per square kilometer). Even in the high season you will never see the droves of tourists you would in Mexican beach destinations like Cancun.
No more jostling for space on the beach or elbowing your way through the sidewalk; Belize is your truly relaxing beach getaway.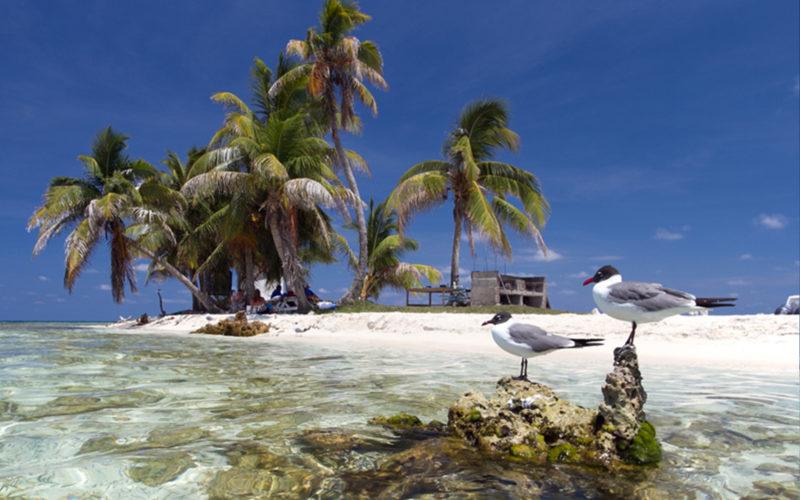 13. Buying property in Belize is still very affordable
If your name is Gilligan, or if you've ever dreamed of buying an island, Belize is the place for you. Even today, it is still possible to find an island getaway for under $50,000 US. Imagine popping up to your island neighbor Leonardo diCaprio to ask for a cup of sugar. Fancy, huh?
Bonus: These links will help you plan your Belize vacation
Here are some resources to help you make the most of your trip to Belize.
TravelBelize has many useful trip planning resources on their website.
Visas – Click here to see if you need a visa.
Lodging – For sleeping options, this website is a good place to start. (It's the one we use!)
Activities & tours – Get Your Guide offers a variety of activities and tours in Belize. (They are the world's largest online platform for booking tours, attractions and activities.)
ⓘ TIP: Many Western Caribbean cruises now stop in Belize for a day. Get out of Belize City into the countryside or Caribbean waters. There are so many things to do in Belize, from snorkeling to zip lining and cave tubing. Read the related article We Went Cave Tubing in Belize for more about that.
See more of Belize online
Read more about Belize
Here are some related books and articles for further reading.
ⓘ TIP: Save this for later – share it on Facebook or pin it to Pinterest!