United Arab Emirates, better known as UAE, is one of the most popular countries to visit in the Middle East. If you have never been there, well, you are certainly missing out on a lifetime experience. The UAE is undoubtedly one of the most popular tourist destinations in the world, and tourists from all across the globe place it on their bucket list.
If you're thinking about visiting the UAE, you should know that there are quite a few misconceptions surrounding the country. The most important thing to know is that this nation is very different from its neighbors. Sure, it is luxurious, rich and flashy, and yet the country is very much grounded in its traditions.
This article is designed to give you a more accurate picture of the country before you hop on a flight. So here are some of the most important things to know about the UAE before you go.
Places to stay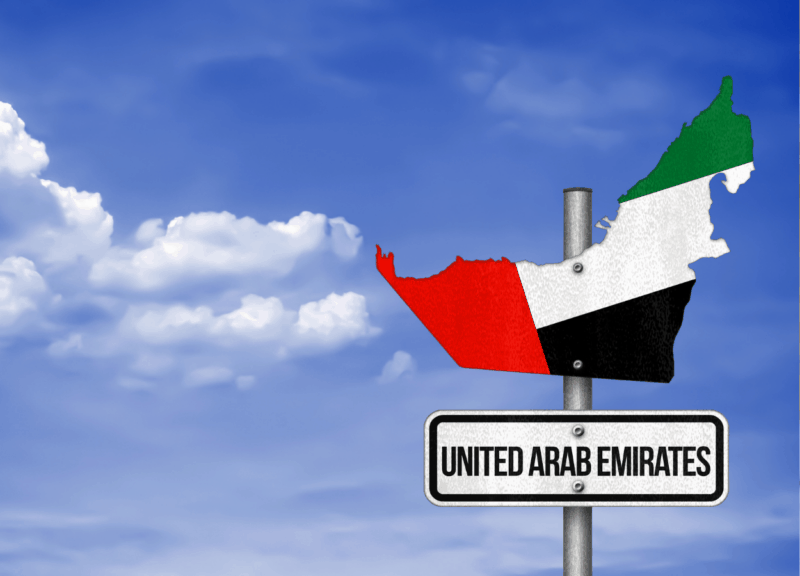 1. The UAE is a group of seven emirates
The UAE is made up of seven territories, Abu Dhabi, Ajman, Dubai, Fujairah, Ras Al Khaimah, Sharjah, and Umm Al Quwain.. Each territory is ruled by an emir, and while they are all similar, the various emirates have their own unique laws, customs and standards.
2. The largest cities are Abu Dhabi and Dubai
Of the seven emirates that are part of the UAE, Abu Dhabi and Dubai contribute the most to UAE's economy. Most international business is done in these two emirates and they are most popular tourist destinations. Abu Dhabi and Dubai are also hubs for worldwide air travel as well. You can find super affordable flights here from just about anywhere. Check Flydubai ticket prices for instance, and you'll see what we mean.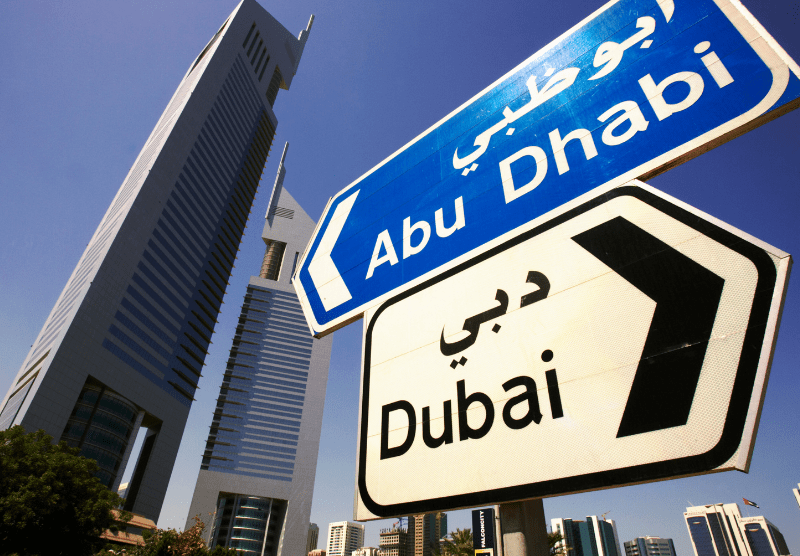 3. Most people you'll encounter are not citizens
The UAE has a population of around 10 million, most of whom are not citizens. The majority are immigrants and expats who have come from abroad to work. Thanks to this, you'll find an amazing array of exciting cultures and food here.
4. You'll experience a blend of cultures
UAE is the right place to learn about the Arabic cultures and traditions. A trip here will educate you about the history of the desert, and those different cultures and traditions are sure to keep you fascinated, from the Tanura dances to henna tattoos, Ramadan, iftar, and more.
5. The UAE is conservative
Keep in mind that going to the UAE is going to be a lot different in comparison to visiting the USA or UK. The conservative Arabian country follows Islamic laws and regulations and expects visitors to follow them and respect its traditional customs. For instance, you will be expected to avoid any public displays of affection as well as to not drink alcohol in public and to avoid wearing revealing clothes.
ⓘ TIP: If you want to understand the Arab mindset and learn about Arab culture, we recommend this book. Written by a highly esteemed linguist, the book promotes understanding between modern-day Arabs and Westerners without pushing a political agenda.
6. The UAE has stringent laws for women
When in UAE, keep in mind that the rules are slightly different for women here. So, if you are a woman who is from a very open country and are used to living a certain lifestyle, you might need to make some adjustments while on your trip to the UAE.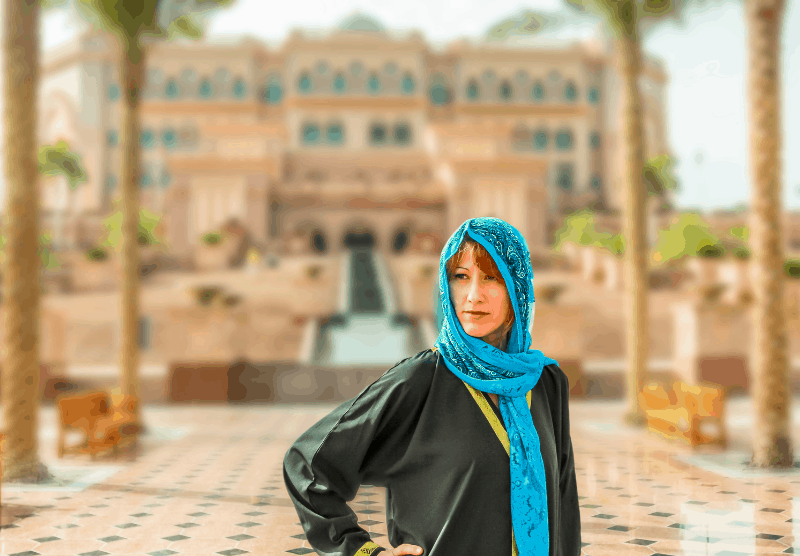 7. Everything is quite cosmopolitan
Even if the UAE is an Islamic country, you will find that the country is extremely cosmopolitan. You will come across people from all parts of the world, and everybody lives in peace and harmony. There have been no incidents of communal violence in the history of the country.
8. Weekend means Friday and Saturday
Another important thing to know about visitIng the UAE is that the Islamic holy day is on Fridays. As a result, Friday and Saturday are considered the weekend, rather than the Saturday and Sunday weekend that we're used to in the West.
You can enjoy late nights on Friday and Saturday as clubs, markets, and food lanes remain open. Just remember that Sunday is a work day, so you will need to plan for that.
9. Learn a little Arabic to break the ice
Although English is widely spoken and understood, learning a few phrases or words in Arabic is a good idea. It would show that you respect the place and its people and will find it easier to converse with locals and bond with them easily.
10. The UAE has a lot of crazy drivers
Although driving is a lot more organized, it is not uncommon to come across some rowdy drivers in the fastest lane. Thus, you need to be calm and confident when driving at a speed of 140 kmph and ignore those boisterous drivers that are constantly tailgating.
11. Ferrari has a theme park here
The world's only Ferrari theme park just so happens to be in UAE, and it's an experience you just can't miss out on. Of course there are roller-coasters at the theme park, but there are also state-of-the-art racing simulators where you can hit the speed of up to 150 miles per hour (240 kph). You will also find the largest Ferrari logo in the world on display. LEARN MORE HERE.
12. There's an abundance of gold
The majority of the planet's physical gold is traded in UAE and the gold souks are world famous, with as much as 10 tons of gold available every day in those souks. If you prefer something a little more anonymous, you can even buy gold from vending machines. Even the interiors of the world's most luxurious hotel, Burj Al Arab, are covered with 24-carat gold leaf.
13. This is a very hot country
While everybody knows that UAE is a hot country, it is only when you arrive here you realize how hot it is. So, avoid going in the summer months. For comfort, the best time of year to visit the UAE is during the cooler months of November through March.
14. Alcohol can be expensive
Alcohol is not very easily available and is expensive as well. Only licensed shops and hotels are allowed to serve alcohol in some emirates like Dubai and Abu Dhabi, while in the more conservative emirates like Sharjah, alcohol is completely forbidden. You can buy cheaper alcohol at duty-free shops at the airport.
15. Be careful of what you carry in baggage
Be cautious about what you carry in your baggage! Any kinds of drugs, sex toys, or pornographic stuff is not at all permissible in UAE. So, check the list of prohibited items, and make sure you are not carrying any of those in your baggage. In the case of narcotic drugs, you can even face imprisonment. Travelers passing through with only trace amounts of drugs on them have been imprisoned for up to four years.
16. This is not a tipping culture
There's no need to leave a tip, and that will leave many travelers pleasantly surprised. This is because tipping is not expected in the UAE, and it is already included in the 10% service charge of the restaurants and hotels. However, you can leave some extra change if you desire.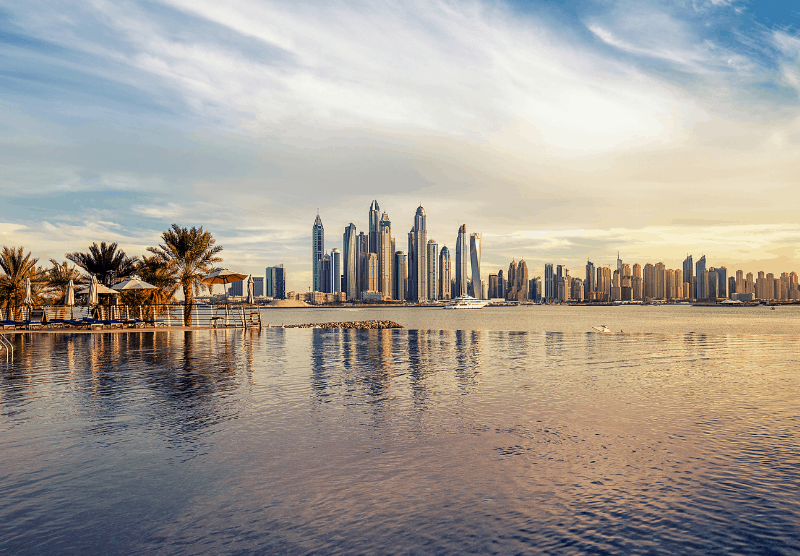 17. You can wear a bikini
Even though it's a Muslim country, don't worry that you won't be allowed to wear a bikini on beaches in the UAE. While it is conservative, you don't need a burkini . Just remember to carry a coverup, especially on the beaches and if visiting a religious site.
18. The UAE have some unusual laws
You could easily find yourself behind bars for violating weird laws you don't know about. For example, gossiping, swearing in public, or taking photos of people without their permission is forbidden. You can also be thrown in prison for carrying food with poppy seeds or if you take pictures of road accidents. So be wary of those unexpected laws.
19. Avoid traveling during Ramadan
Even though you might get super cheap flight tickets, visiting the UAE during Ramadan is not recommended. This is because you will not be allowed to eat or drink in public places and can have your food only after the prayers in the evening. Further, most restaurants would be closed, and there would be no entertainment venues to enjoy.
20. It's easy to explore global cuisine
Get access to any type of cuisines and dining experience in UAE. You can easily enjoy Indian, Italian, Japanese, French, and so on, along with the traditional and authentic Arabic and Middle Eastern dishes. Immerse yourself in that rare gastronomic experience of enjoying different regional specialties as well as high-end foods from all across the world.
Want to save this for later? Pin it to your favorite Pinterest board!