Middle Eastern foods have long been overlooked, overshadowed by better-known western cuisines. But over the last decade, Arabic foods have skyrocketed in popularity, earning a place in the top echelon of best global cuisines.
Even though they're often called Arabic foods, these dishes come from places as far-flung as Turkey, Israel, and Lebanon. They bring new and mouthwatering flavors, aromas and ingredients to the dinner table. Best of all, they are full of healthy fats, lean proteins, veggies, and fruits, so they make a great addition to a Mediterranean diet.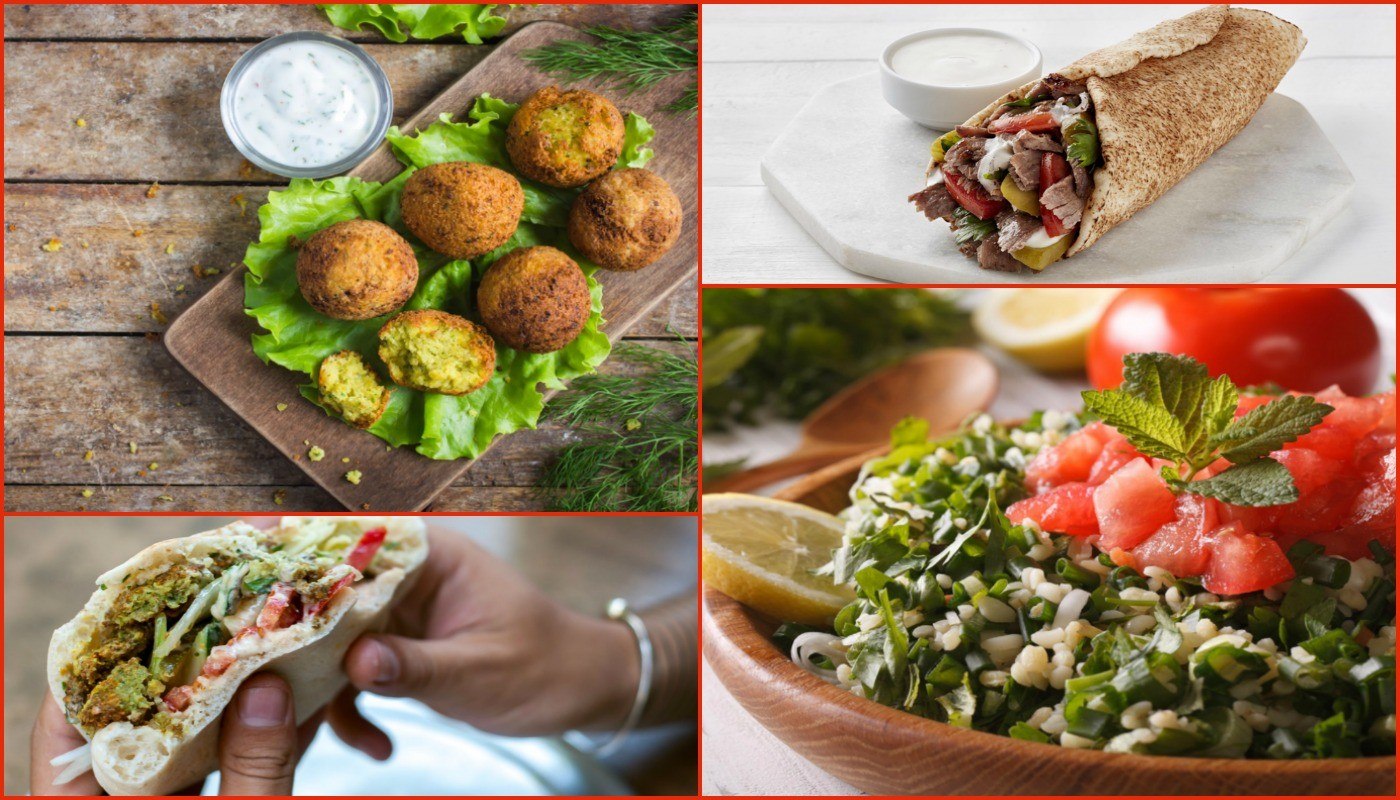 Not sure what to order? Begin your adventure with this list of 7 healthy Middle Eastern foods and your mouth will think it's in Arabia.
ⓘ TIP: If you're traveling, try to take a walking tour that let you taste popular Middle Eastern foods. Your guide will steer you toward dishes that fit your palate and preferences. Even better, take a cooking class to learn to prepare them yourself.
1. Shawarma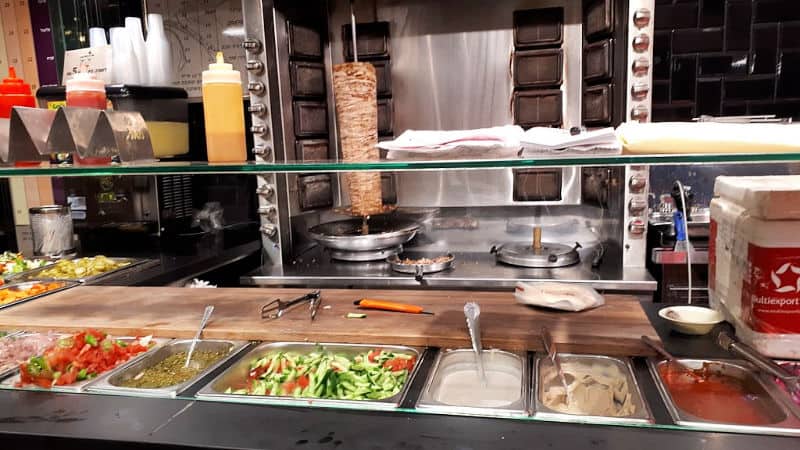 Shawarma is one of the best known traditional Middle Eastern foods, and is found in almost all Middle Eastern restaurants. The meal makes a ridiculously tasty meal, and once you have the first bite, you'll be hooked.
This is one meal that is rarely prepared at home, because of how the meat is prepared and roasted. It begins with a large cone-like piece of seasoned meat that is roasted on a slowly-turning, vertical rotisserie or spit. Traditionally, the shawarma cone is made from lamb or mutton, but recently you'll also find it made from other meats, such as beef, chicken, turkey, or veal.
As it roasts, the attendant will use a super sharp butcher's knife to slice off thin pieces of the tender meat onto a huge plate. You can order it on its own as a snack, or on a dinner platter accompanied by fries, hummus, falafel, tabbouleh, and/or flatbread.
Shawarma stands are popular throughout Europe because of how affordable it is.
2. Hummus
Arguably the most common food in the Middle East, hummus is one of the most versatile Arab dishes. It can be used as a dip for everything from bread to veggies to falafel, as a sandwich spread, or even as a base for a salad dressing.
Traditionally, if you order hummus as a side dish or appetizer in a restaurant, it will be brought to the table in a bowl, topped with a generous drizzle of olive oil, and accompanied by flatbread or pita.
Basically, hummus is a creamy blend of cooked chickpeas, olive oil, lemon juice, garlic, and tahini (sesame seed paste). If you're in Europe or North America, it can be found in the refrigerated section of many grocery stores. It's also extremely simple to make at home in a blender or food processor.
Hummus can be prepared in many different versions, such as black olive, garlic, or red pepper.
When it comes to middle eastern healthy recipes, it's hard to beat hummus. Chickpeas are rich in protein, as well as fiber and iron. Plus, the olive oil contains lots of heart-healthy monounsaturated fat.
3. Falafel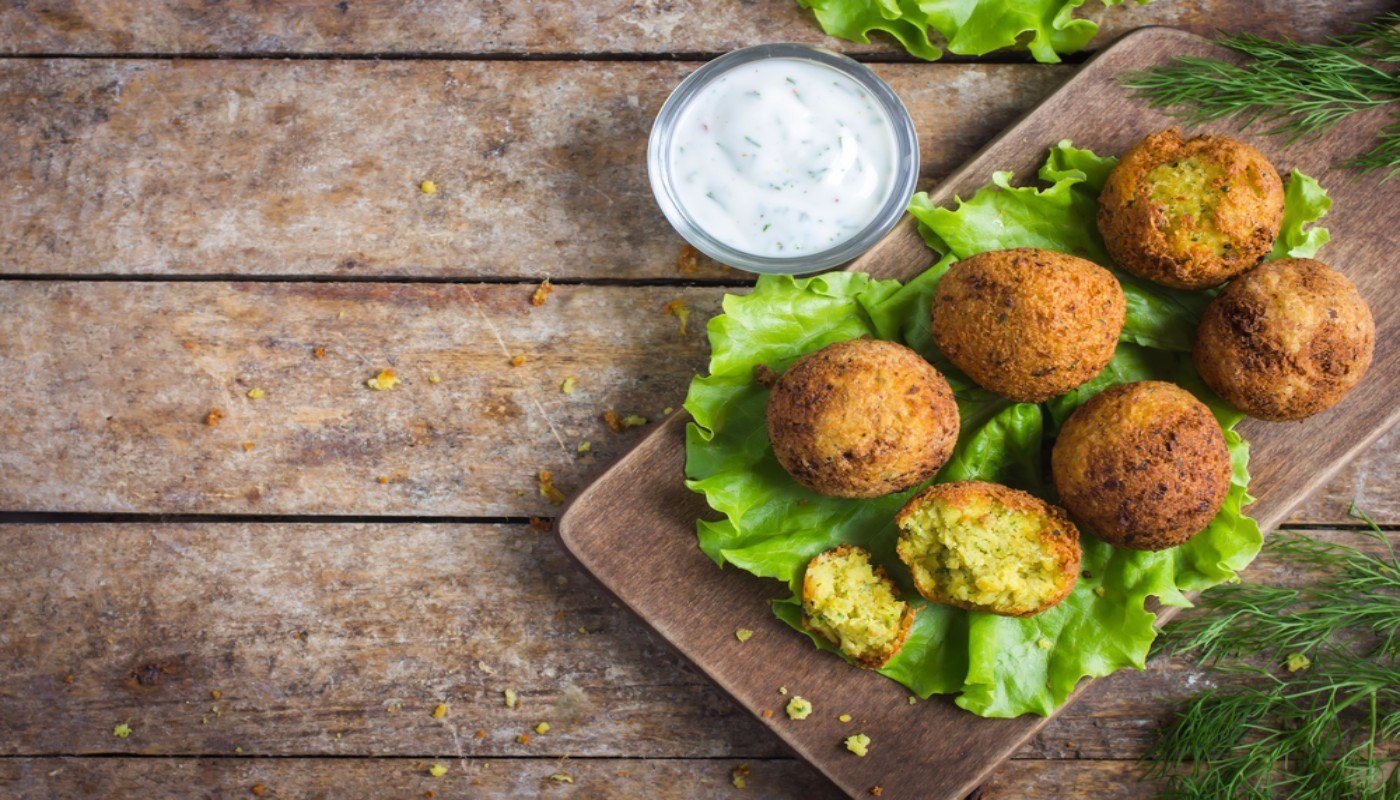 Falafel is a crucial pillar of the Middle Eastern cuisine, and you will find it in almost every Middle Eastern restaurant. It is usually served as a sandwich in a pita or flatbread wrap, and topped with hummus, tzatziki, or tahini.
Sometimes called felafel, it begins with dried chickpeas or fava beans that have been ground into a meal and then soaked. The mixture is seasoned with garlic, onion, and spices like parsley, coriander and cumin, then formed into a patty or ball and deep fried until golden brown.
Like hummus, falafel is high in protein. It's also a good source of soluble fiber, which is said to help lower LDL (bad) cholesterol.
ⓘ TIP: Falafel is available in many stores. You can reduce the calories by using an air fryer or making it at home in the oven.
4. Tabouleh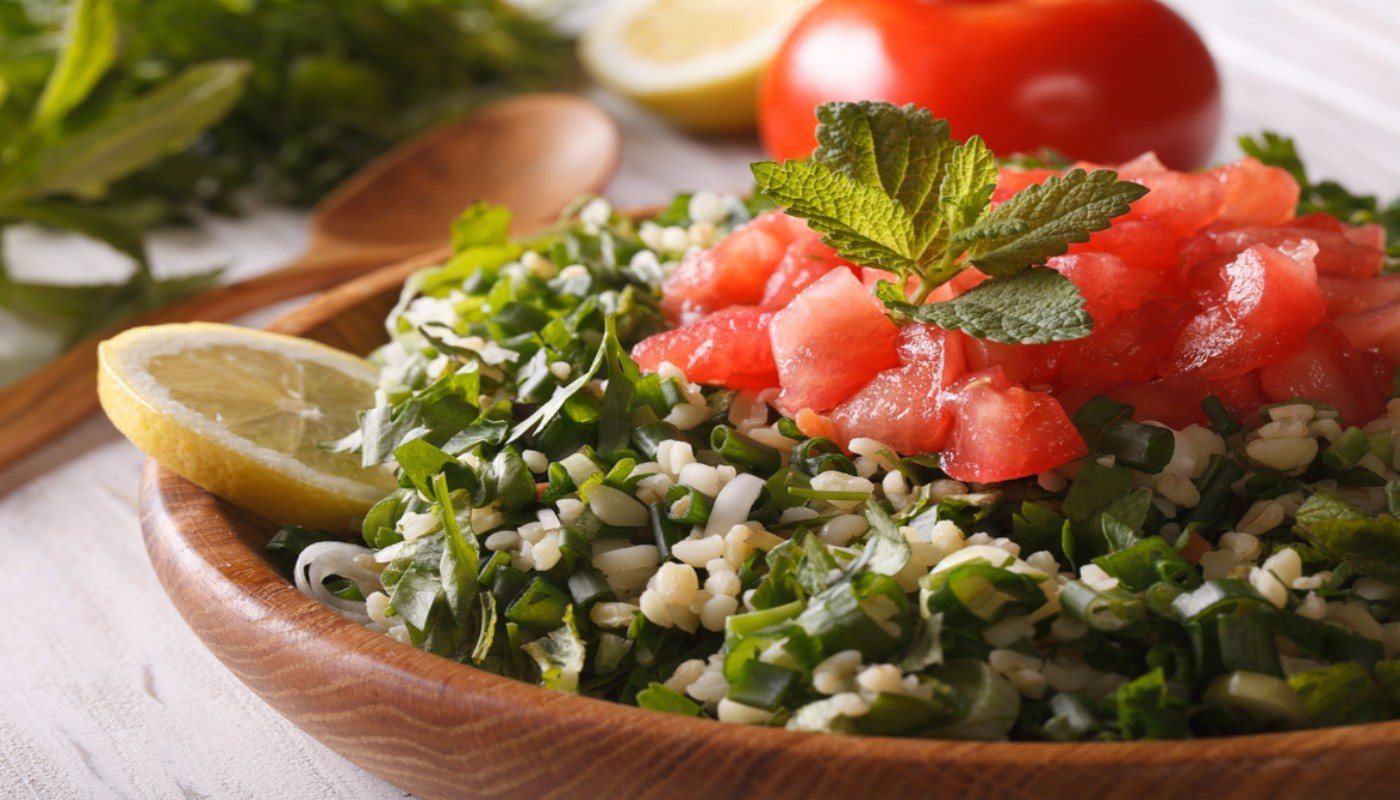 Tabouleh is one of the best Middle Eastern side dishes. Also known as tabouli, it offers a full range of bold flavors, and if you are looking for low-fat vegetarian food then this is the best, as long as gluten isn't an issue.
The food is made by combining tomato, bulgur, spring onion, parsley, and mint. A final dressing of lemon juice and olive oil gives it its typical deliciousness.
If you want to have a satisfying feel of the Middle Eastern cuisine then give tabouleh a try. The food offers plenty of vitamins, minerals, it's high in dietary fiber, and low in saturated fats. This helps in keeping your immune system strong and also helps in reducing the risk of cardiovascular diseases.
5. Labneh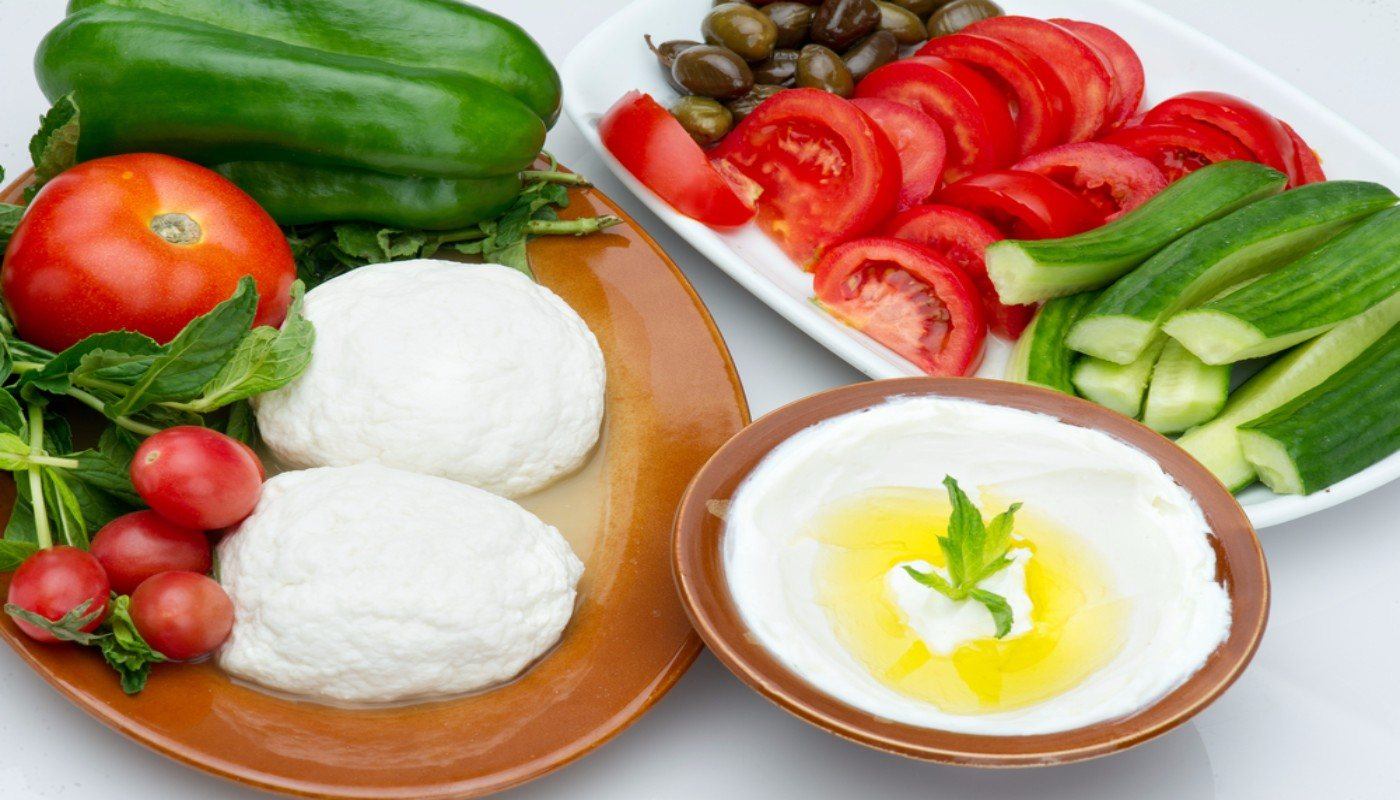 A mezze staple made from cow's milk, labneh may be the most healthy lebanese food of all. If you are looking for a refreshing, light, delicious and versatile Middle Eastern food then you will most likely fall in love with this soft cheese.
Actually, labneh is a type of yogurt cheese. It's made like the thicker-than-the-thickest Greek yogurt, yet it's not tangy or sour in taste.
Labneh may trace its origin to Lebanon, but its popularity and dominance have spread all over the world. Pair this food with olive oil and fresh pita and you will have yourself a nutritious breakfast, or you can slather it on a pita to make a tasty lunch.
Labneh is considered one of the best probiotic foods and offers a number of healthy bacteria to boost your immune system. It's a rich source of protein, low in calories, and is remarkably good for your health.
6. Shakshouka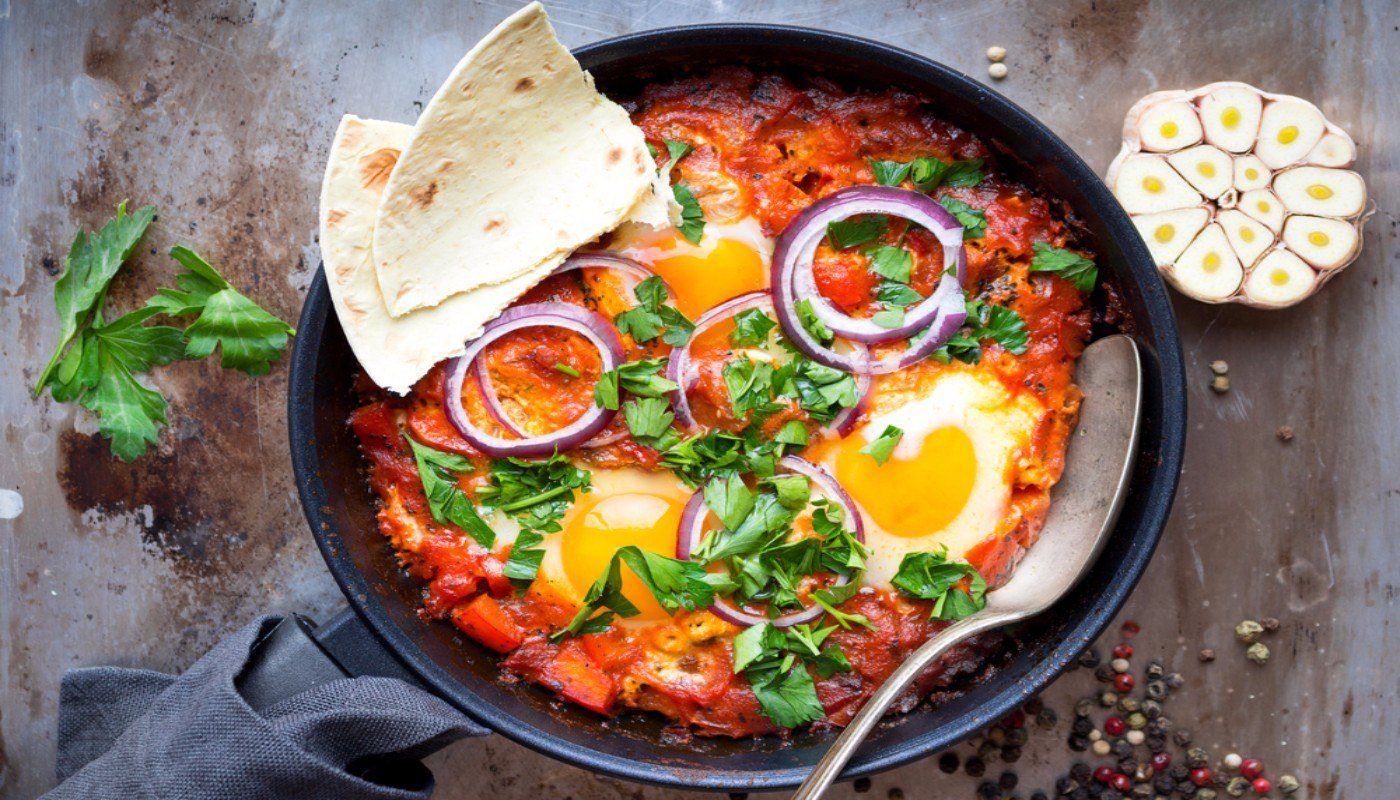 Shakshouka is made by slowly simmering tomatoes, spices, and herbs, then cracking eggs into the hot mixture so they will cook with the residual heat. The result is a comfort meal of eggs in a spicy tomato sauce.
This is very easy to make and may be one of the best one-pot skillet dishes on the planet. Shakshouka is a common breakfast meal, but it is often served for lunch or dinner as well.
7. Mejadra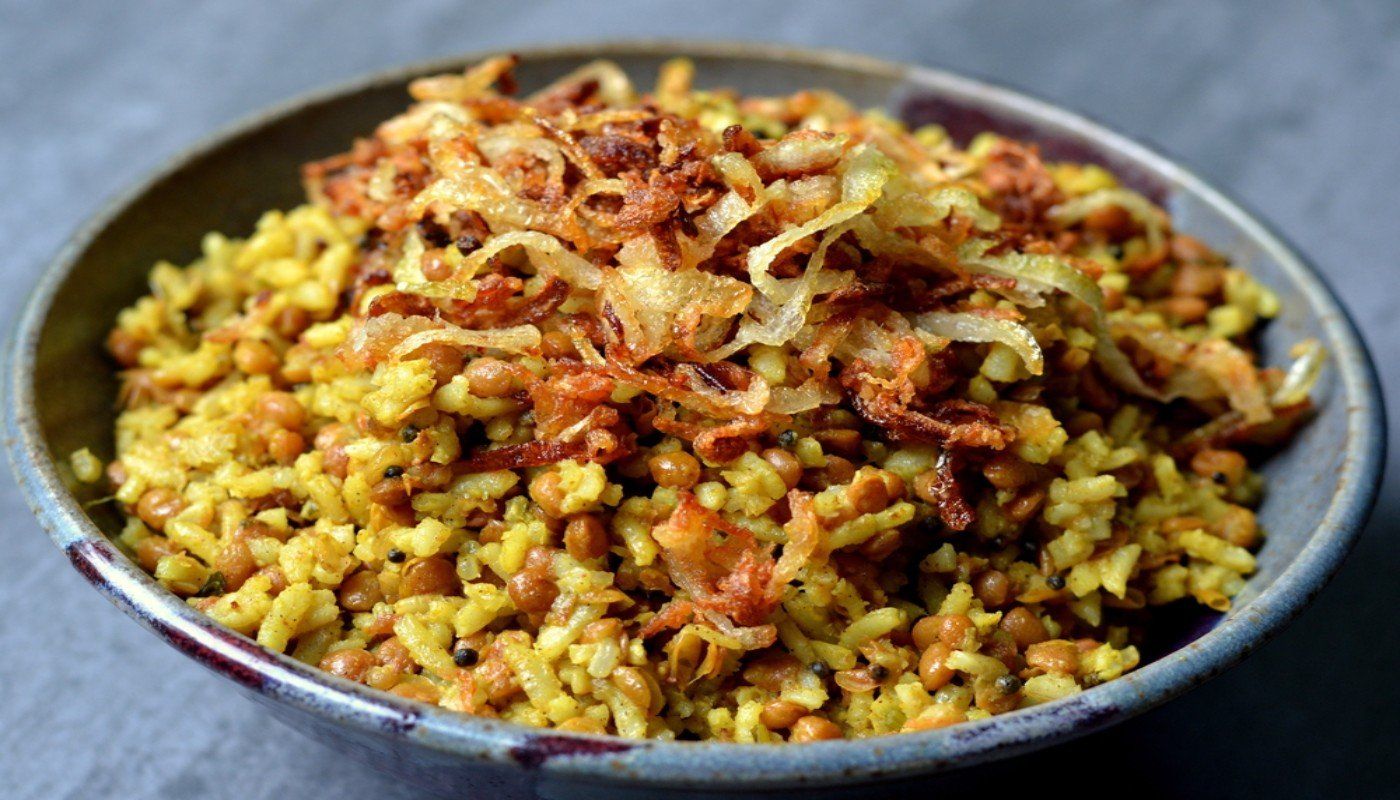 Mejadra is a pilaf and ranks among the best comfort foods, so consider trying this during the cold winter months.
The food is made by cooking lentils and rice together, then combining them with a number of spices, including plenty of cumin. This produces a fragrant mixture which is then topped with fried onions to give the lentil and rice blend a crunchy contrast.
Ready to try some Arabic foods?
Have we inspired you to give these dishes a try? We promise you'll love them — and you'll probably forget that they're good for your health, too.
Want to read this later? Save it to Pinterest!