We've already covered many of the great things to do in NYC in winter, and now it's time to give you some options for what you can do when it's warm outside. Having lived there for years, we know that New York City in summer is a particularly special time to explore all that the city has to offer.
Yeah, the list is endless. Still, here are a few ideas to get you started, along with our favorite travel links to make your planning hassle-free.
NEW YORK CITY TRAVEL ESSENTIALS
✔ Guidebook: This NYC travel guide is a best-seller on Amazon.
✔ Flights: NYC is served by 3 airports: JFK, LaGuardia (LAG), and Newark (EWR). Compare prices before you book.
✔ Accommodation: Tripdavisor is a good price comparison site. Check Vrbo for apartments.
✔ Airport transfer: Prebook transportation between your hotel and the airport
✔ Getting around: The best way to get around NYC is by walking or using public transportation.
✔ Travel visas: Do you need a visa to visit the U.S.? Check here.
✔ Travel Insurance: Provides coverage for medical emergencies, cancellations, flight delays, baggage delays, lost luggage, and more. Learn more here.
✔ Tickets & tours: Find dozens of fun ideas on GetYourGuide and Viator
✔ International SIM card: Drimsim provides roam-free internet access in 190 countries
1. Take a food tour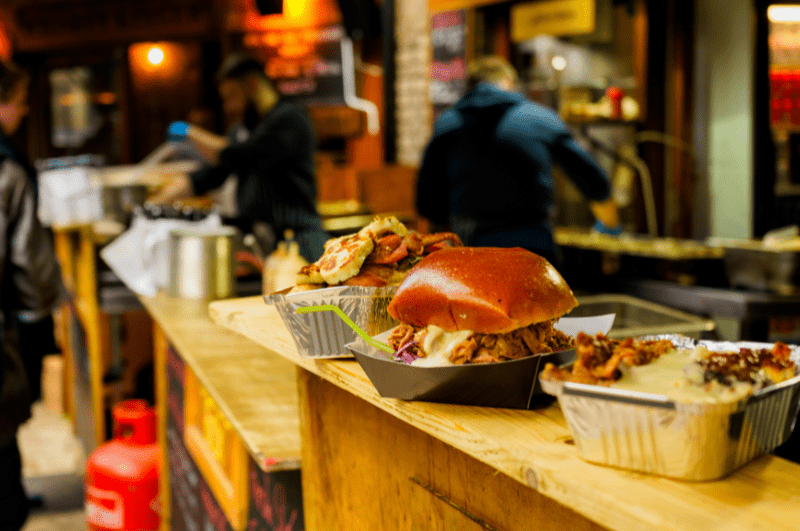 With or without a guide, a food tour is one of the best things that you can do in New York.
You can sample items in a local market, try slices of pizza in different districts of the city, or maybe go bar hopping around a neighborhood. There are even tour boats that serve a meal as part of the event.
In New York, all tastes and all options are available!
Here are a few ideas to get you started:
2. Play Airsoft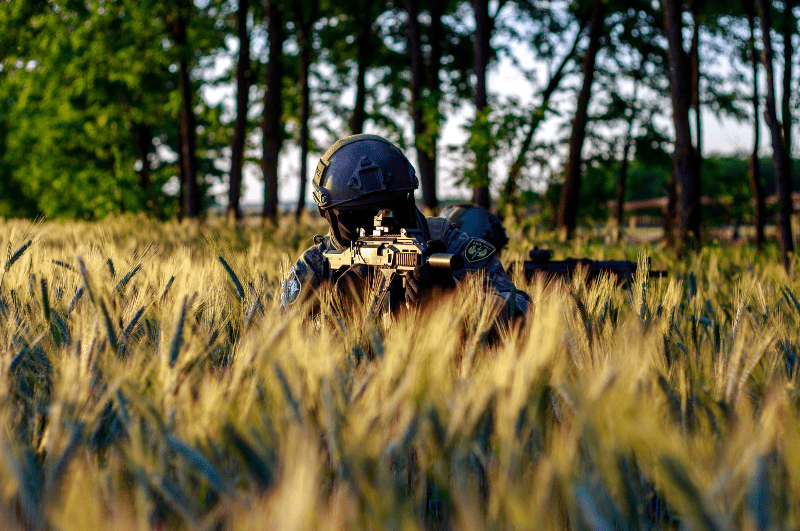 Airsoft is a fun, fast-paced and adrenaline-pumping sport that can be enjoyed by people of all ages. There are numerous ways to enjoy Airsoft, from casual skirmishes with friends to full-blown competitive tournaments.
Not only do the best Airsoft stores in New York have practically limitless gear and equipment options, the variety of Airsoft fields mean you can really tailor the game to your own preferences. Whether you're a beginner or an experienced player, Airsoft is a great sport for summer in New York.
3. Take a boat ride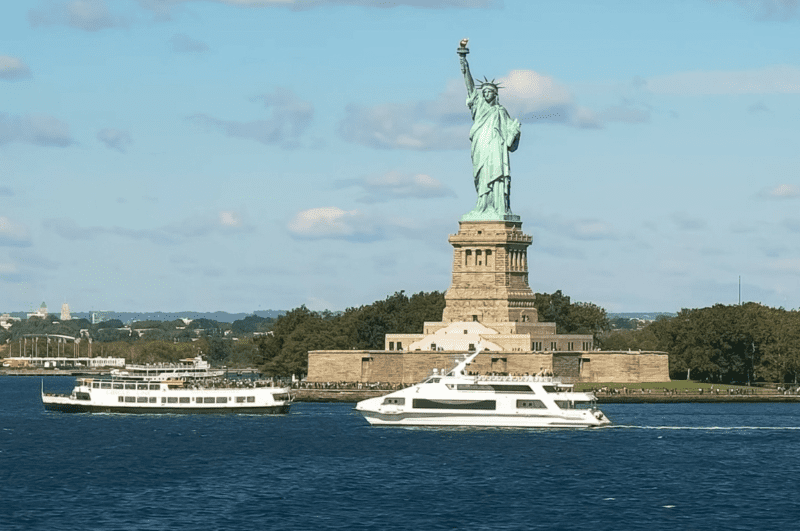 You also have the option of taking a boat ride; an amazing idea that you can enjoy at any time on a warm summer's day. Another option is to take the free Staten Island Ferry.
Normally, the Hudson River, the East River, and the harbor are very crowded, but if you're lucky and pick a good time, it's a very peaceful ride.
4. Watch a movie in Bryant Park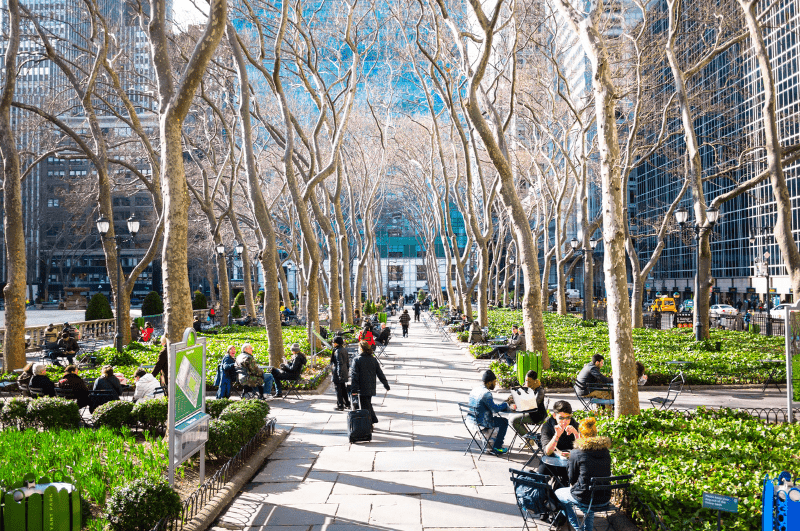 The Bryant Park Film Festival is one of the most popular summer events in NYC. Every Sunday night from June through August, classic movies are screened for free in the park. People usually come with blankets and chairs to enjoy and relax the movie under the stars.
Find food and drink curated by Hester Street Fair for sale on the Fountain Terrace, and beer and wine available for purchase on the eastern end of the lawn.
This is a great event for film lovers of all ages, and it's a great way to spend a summer evening in the city.
5. Explore Governors Island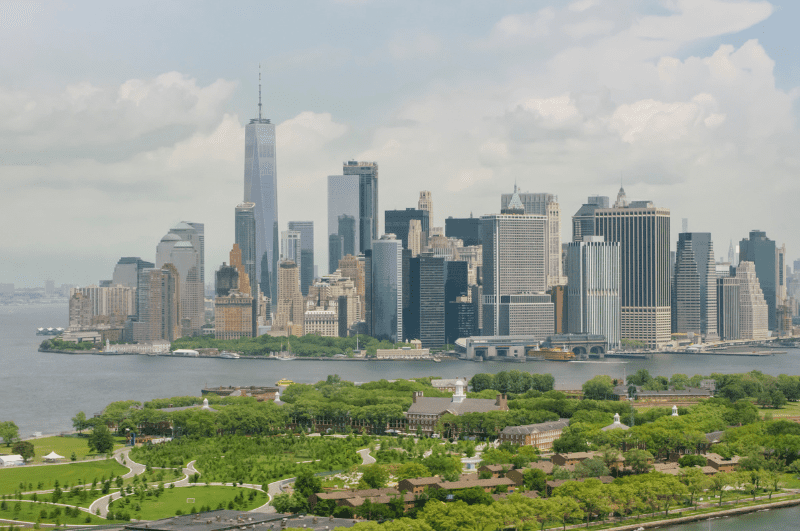 The well-known Governors Island is an area of 70 hectares located in New York Harbor, approximately 1 km south of Manhattan. It is separated from Brooklyn by the Buttermilk Channel. Summer is the ideal time to visit this area, which is easily accessible and very affordable. Just take the ferry from the southern tip of Manhattan. You'll be able to enjoy incredible views, a panoramic view with the Statue of Liberty in the background.
6. Nosh at Smorgasburg Food Market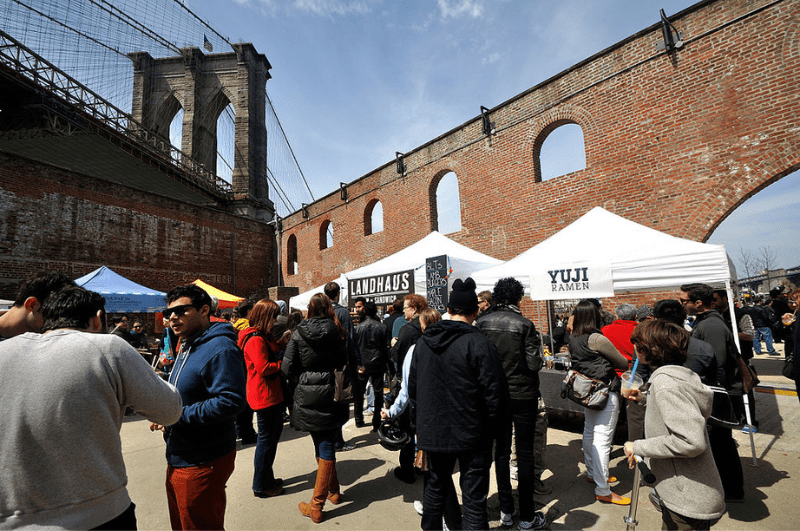 New York is home to some of the best and most varied cuisines on the planet, it is advisable to visit and try some of the star dishes at the Smorgasburg Food Market in Williamsburg.
This open-air market is perfect for the warmer months when there's a great atmosphere in the streets. Try one or a drink that appeals to you and enjoy the views of the Manhattan skyline along the East River.
7. Wander through Central Park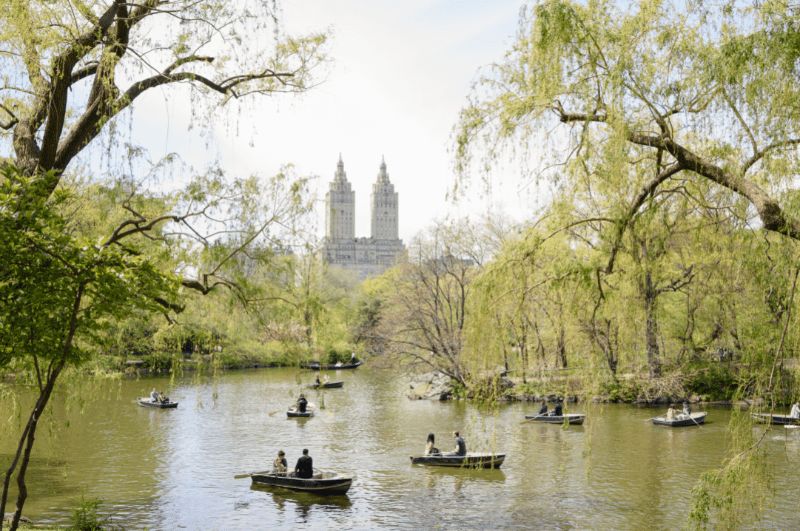 Central Park is New York City's crowning jewel. This massive park is in the heart of Manhattan, a green oasis in the midst of a concrete jungle. There are plenty of things to do in the park, such as horseback riding, biking, or simply relaxing on the grass.
You can ride an antique wooden carousel, visit a zoo, or boat on the lake. There are also plenty of great spots for picnics, so find one that suits you and enjoy a day in the park!
8. Go to Coney Island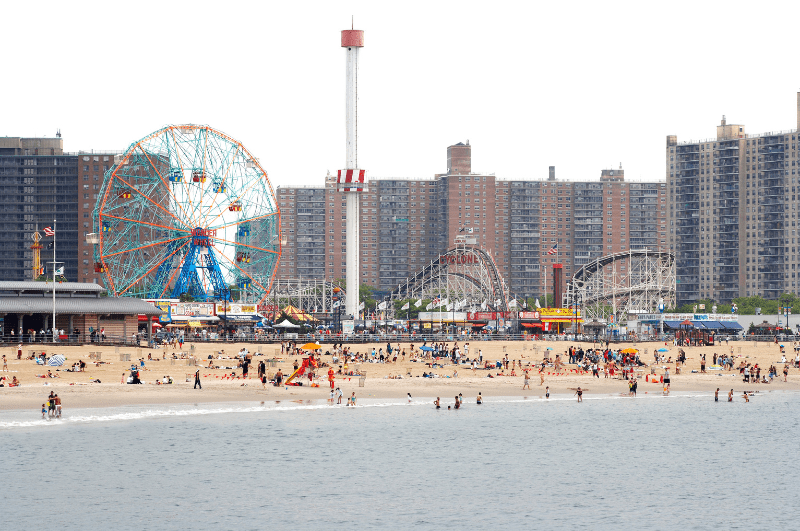 Coney Island is one of those places that everyone should visit at least once in their lifetime. This world-famous amusement park is located on a small island off the coast of Brooklyn and can be reached by taking the subway. It's the perfect place to have some fun and enjoy the rides, as well as take in the stunning views of the city skyline.
9. Walk across the Brooklyn Bridge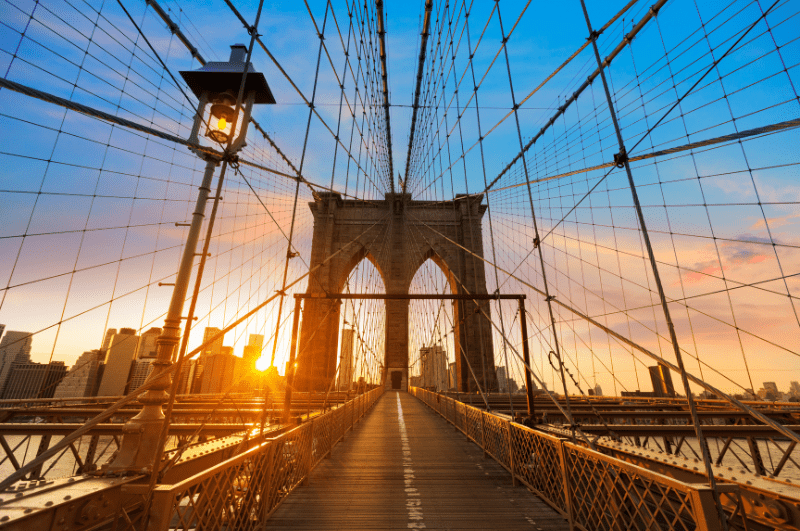 The Brooklyn Bridge is one of the most iconic landmarks in New York City and a must-see for any visitor. The bridge spans the East River and connects Manhattan to Brooklyn. It's a great spot for photos and offers stunning views of both boroughs.
If you're feeling energetic, you can visit Brooklyn Bridge Park as well. It's located right next to the Brooklyn Bridge, so you can easily access it from Manhattan. There are plenty of things to do in the park, such as playing tennis or volleyball, or renting a bike and exploring the area.
10. Visit the Bronx Zoo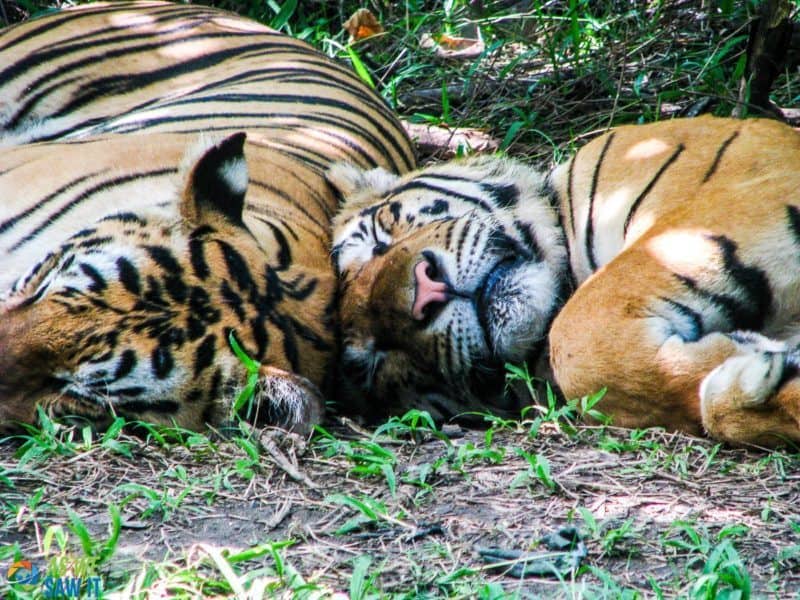 The Bronx Zoo is one of the largest zoos in the world and is (obviously) located in the Bronx, a borough of New York City. The zoo is home to over 4,000 animals from 650 species, making it a must-see for any animal lover.
There are plenty of things to see and do at the zoo, such as taking a safari ride, visiting the Congo Gorilla Forest, or attending one of the many educational programs that are offered.
Thoughts about New York City in summer
If you're looking for things to do in New York City this summer, we hope our list has stirred your imagination. Whether you're into food, amusement parks, or just spending time outdoors, there's no doubt you'll find something fun to do in this city that never sleeps.
ⓘ TIP: If you'd like to get out of town for few days, consider renting a car and doing a road trip through New England!