Malaysia – a country I have called home for the past 27 years.
Every now and then, I will come across blog posts and social media updates about Malaysia that make me cringe because of misconceptions or sheer myths that are going around among the travel community.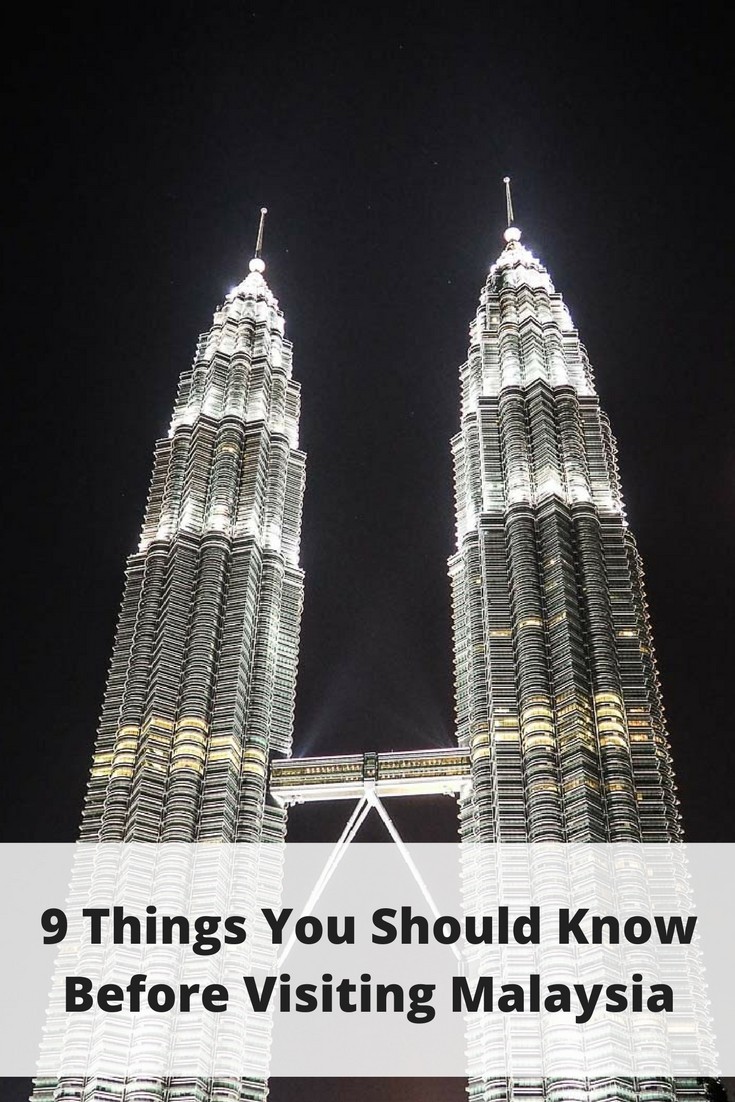 When Linda invited me to write this blog post about things a traveler should know before coming to Malaysia, I took it up without many hesitations.
My friends from abroad are always intrigued by the items below when I share them. Some wish they knew what I shared earlier. I hope you will find them interesting too. Let's jump right in!
Of course the first step in your visit is to see if your country of origin requires a Malaysia Tourist Visa. Be sure to check your countries requirements through your local state department. Here is a good resource for basic information containing links to official resources.
1. Stay at a place that has an infinity pool with epic views
Staying in Kuala Lumpur before exploring the rest of Malaysia? Sure, you can stay in one of the luxury hotels with a view of the PETRONAS Twin Towers, but there are also many other options worth considering.
In Kuala Lumpur, many condominiums have an infinity pool with amazing views of the city's skyline. Some of these pools are even facing the iconic towers PETRONAS Twin Towers, KL Tower, or both.
Where to stay in Kuala Lumpur
Three condos with an infinity pool offering a stunning view of the towers include:
FACES Suites
Regalia Suites
Somerset Residence
Whether you prefer a hotel, hostel, or vacation rental, Trivago lets you compare prices from more than 300 booking sites at once. Highly recommended!
2. Every Malaysian is a foodie in disguise
Food is engrained into the everyday life of Malaysians like no other country.
"Have you eaten?" or "Did you have your breakfast/lunch/dinner?" are among the most commonly used greetings among Malaysians. When it's not a greeting, it will probably come up as a conversation starter.
Our love for eating doesn't stop at putting food into our mouth. When we eat, we also form strong opinions about what we ate and places we had the food.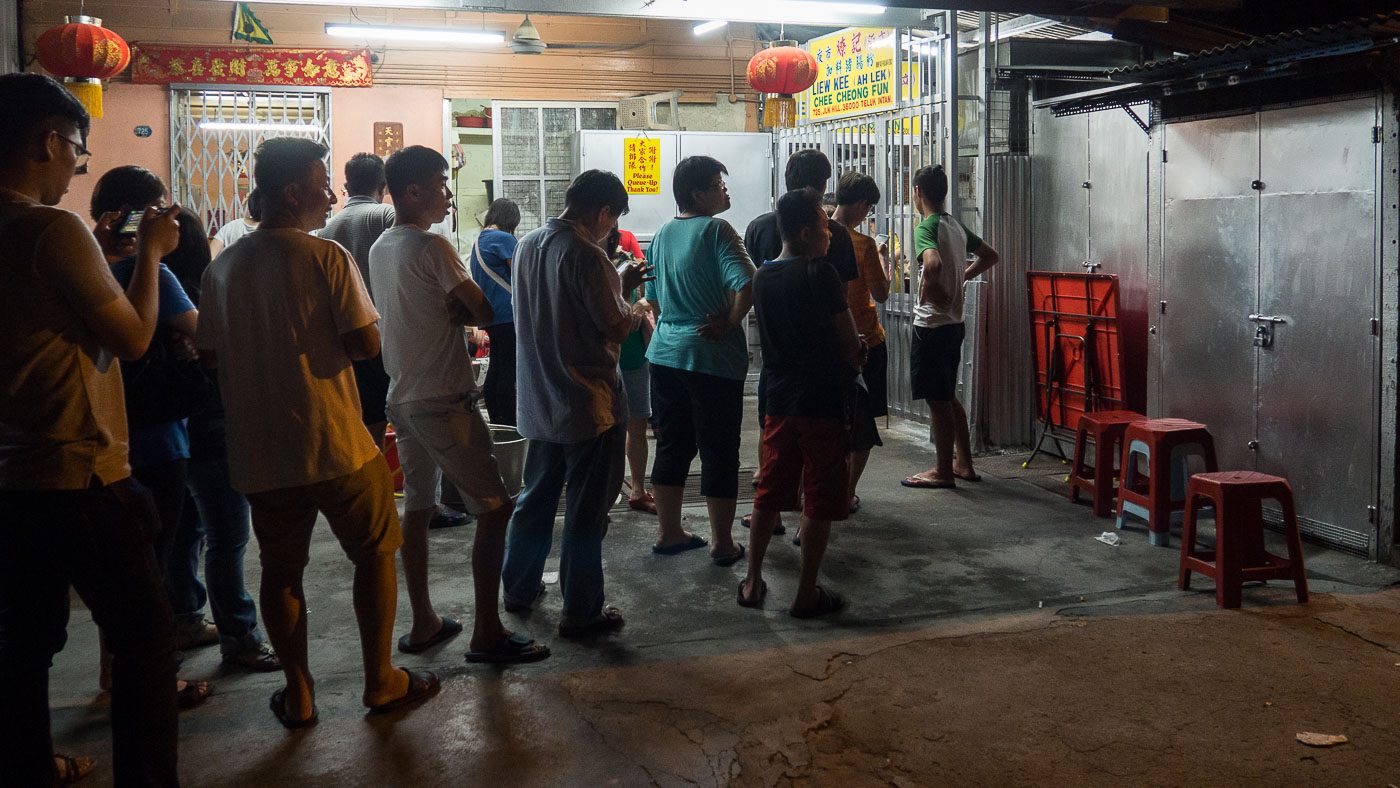 Every Malaysian is a foodie. It's almost like any one of us could start a food blog, write a book, or do a food-related YouTube channel if we wanted to.
As a traveler, use this to your advantage. Befriend locals that you meet and use "What's your favorite restaurant around here?" as a conversation starter. It will lead you to many different food places that locals frequent.
Obviously, you will not get the same answer from different people. Teens will tell you the hippest café in town while the office workers will probably share places offering the best value meals.
Nevertheless, the diversity of Malaysian culinary delights is one you need to experience during your stay here.
3. You should try the different varieties of roti
While you are busy tracking down restaurants recommended by your new Malaysian friends, take note of all the mamak stalls and restaurants around you.
In these restaurants, you can order a wide variety of food, ranging from roti (Indian flat bread), to fried noodles or rice, noodles soup, grilled chicken, curries and many others. The most versatile menu item served at these restaurants is the roti.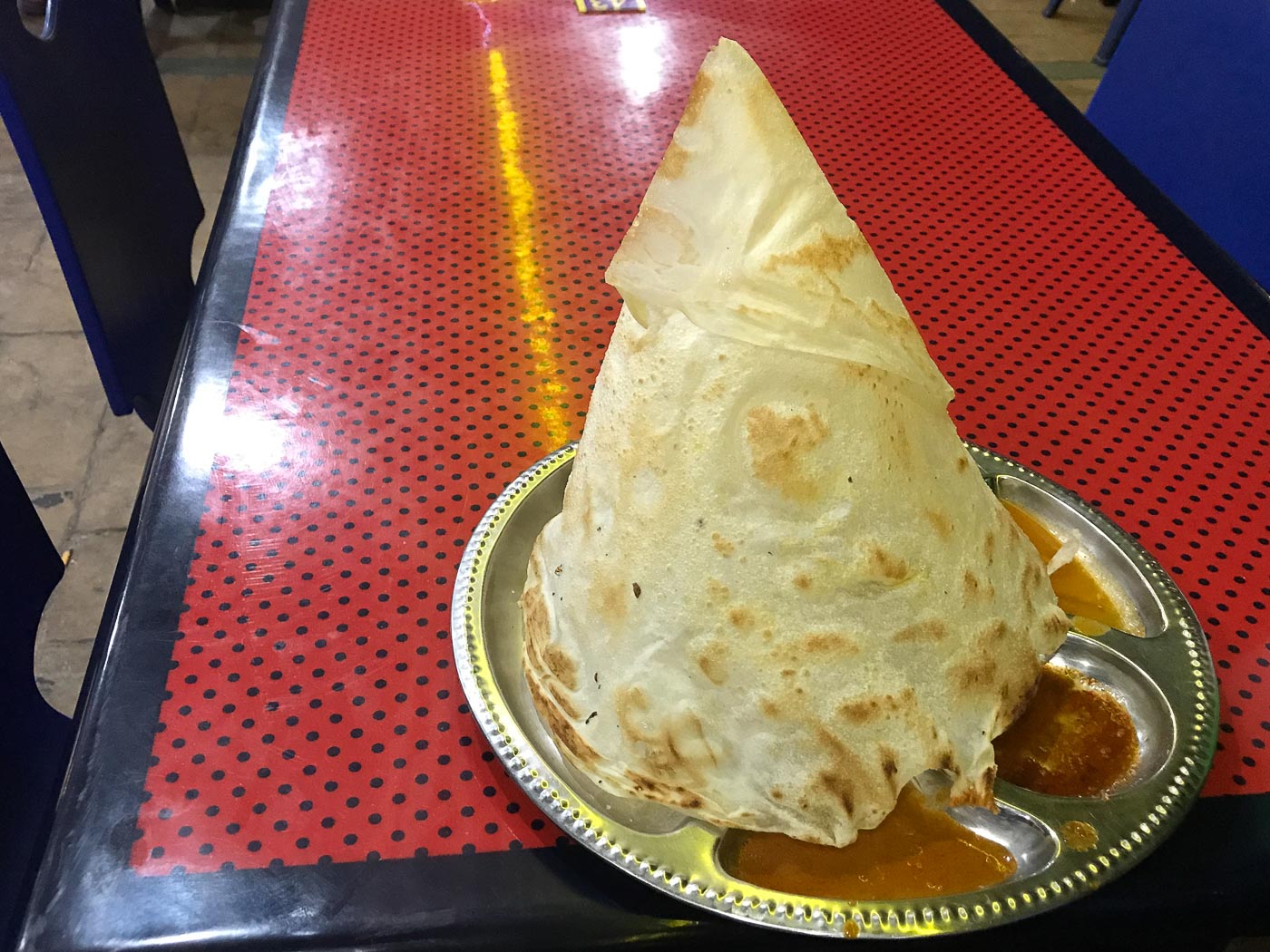 Here's a list of different roti varieties to get you started:
Roti canai / roti kosong: Plain flat bread.
Roti cheese: Flat bread with cheese.
Roti telur: Flat bread with an egg.
Roti jantan (male): Flat bread with two eggs (yes, pun intended).
Roti bawang: Flat bread with onions.
Roti susu: Flat bread drizzled with condensed milk.
Roti banjir: Flat bread submerged or 'flooded' in a thick curry.
Roti tissue: Sweet, thin, cone-shaped flatbread.
If you will be staying for a while in Malaysia, try each of the recipes above. Figure out which of them should be the default order on your next visit.
4. Storekeepers at major tourist attractions are probably not locals
Many tourists visiting Petaling Street and Jalan Alor would think that the storekeepers manning the stalls are Malaysians. That's not true for the majority of these workers.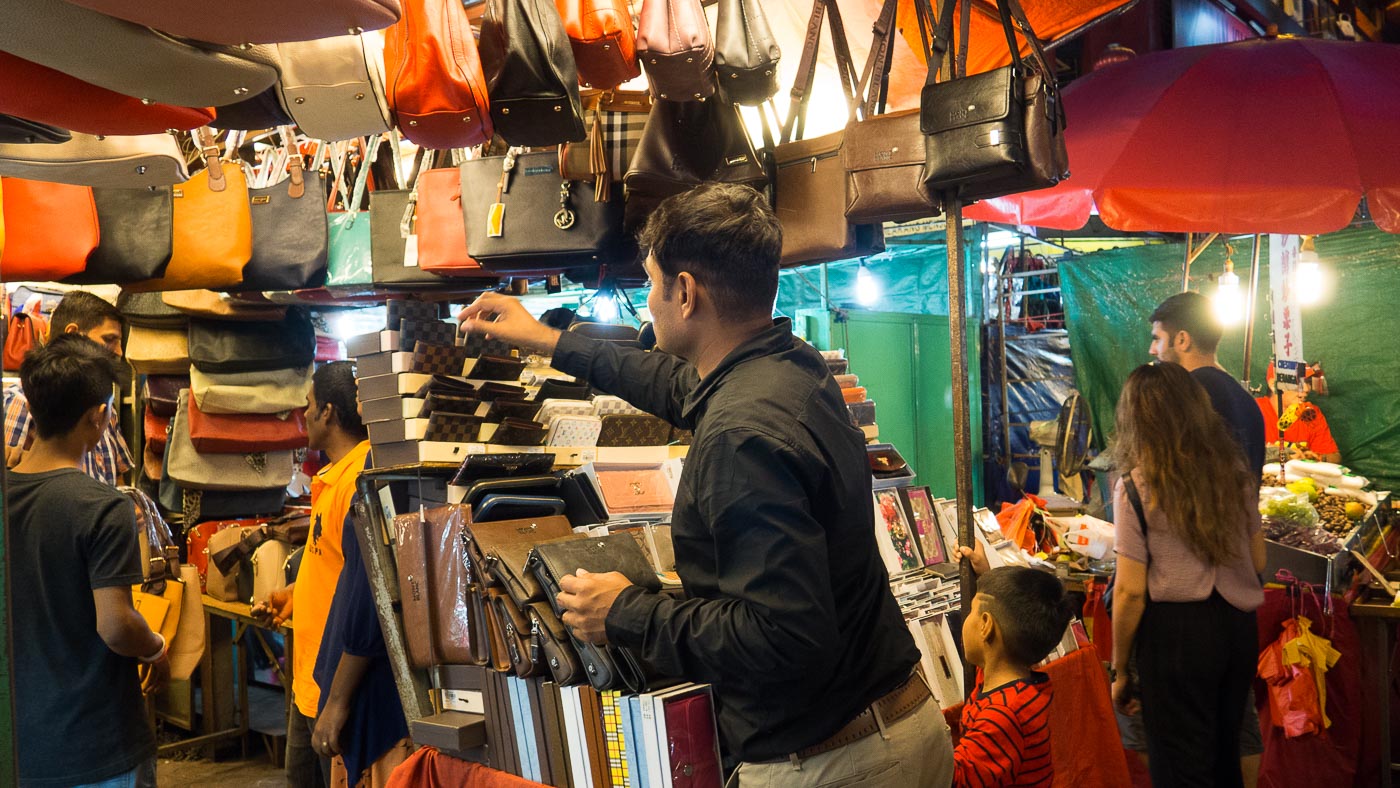 Since many Malaysians prefer jobs that pay better and have a better work environment, stall owners end up employing foreign workers from countries like Bangladesh, Myanmar, Indonesia and some other countries to help manage their stalls.
These workers are usually fast learners and hard workers. For example, it is not surprising to see them greet tourists in more than five languages while tapping on their calculators ferociously to offer customers the "best price".
5. Do a road trip or take the intercity train
Malaysia is the base of AirAsia, the region's leading low-cost airline, but this doesn't mean you should be flying to your destinations within the country all the time.
Consider going on a road trip to explore other areas of the country. You can do so by renting a car, befriend locals and do a road trip together, or take a bus.
If the above seem too adventurous, then you should at least take the KTM ETS train. It is an affordable train ride, and it also has a shorter wait time as compared to taking a flight.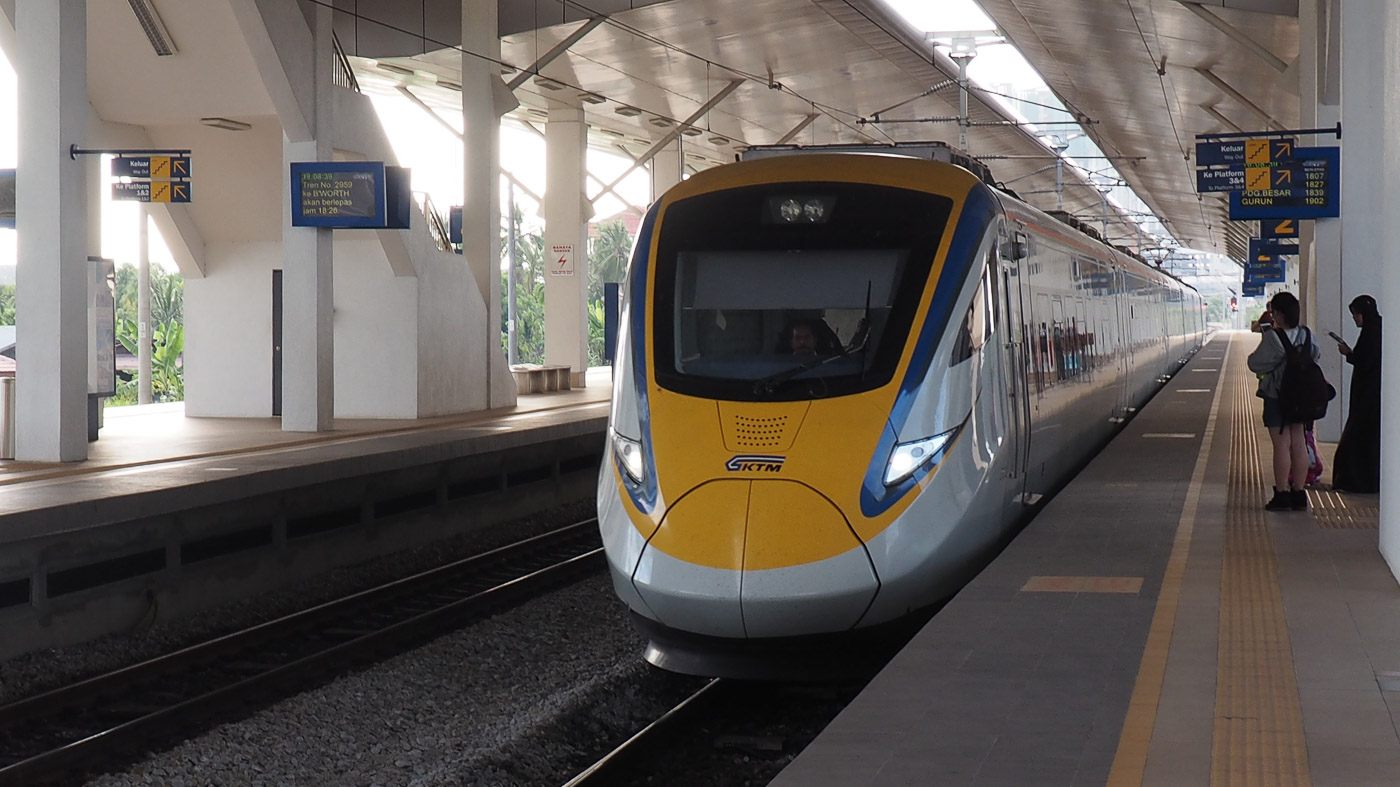 Traveling by road or by train allows you to see so much more of Malaysia that is relatively untouched by international travelers spending a short period of time here. Moreover, you'll get to immerse yourself among locals when you take a train or a bus.
6. Sample our local tropical fruits
There are fruit stalls everywhere in this country selling local tropical fruits. You can see them inside shopping malls, at tourist attractions, train stations, rest areas along major highways and even by the side of the roads.
Try them, especially if you haven't seen them in your home country before. Even if you've had them in another part of the world, they might taste different because of the climate.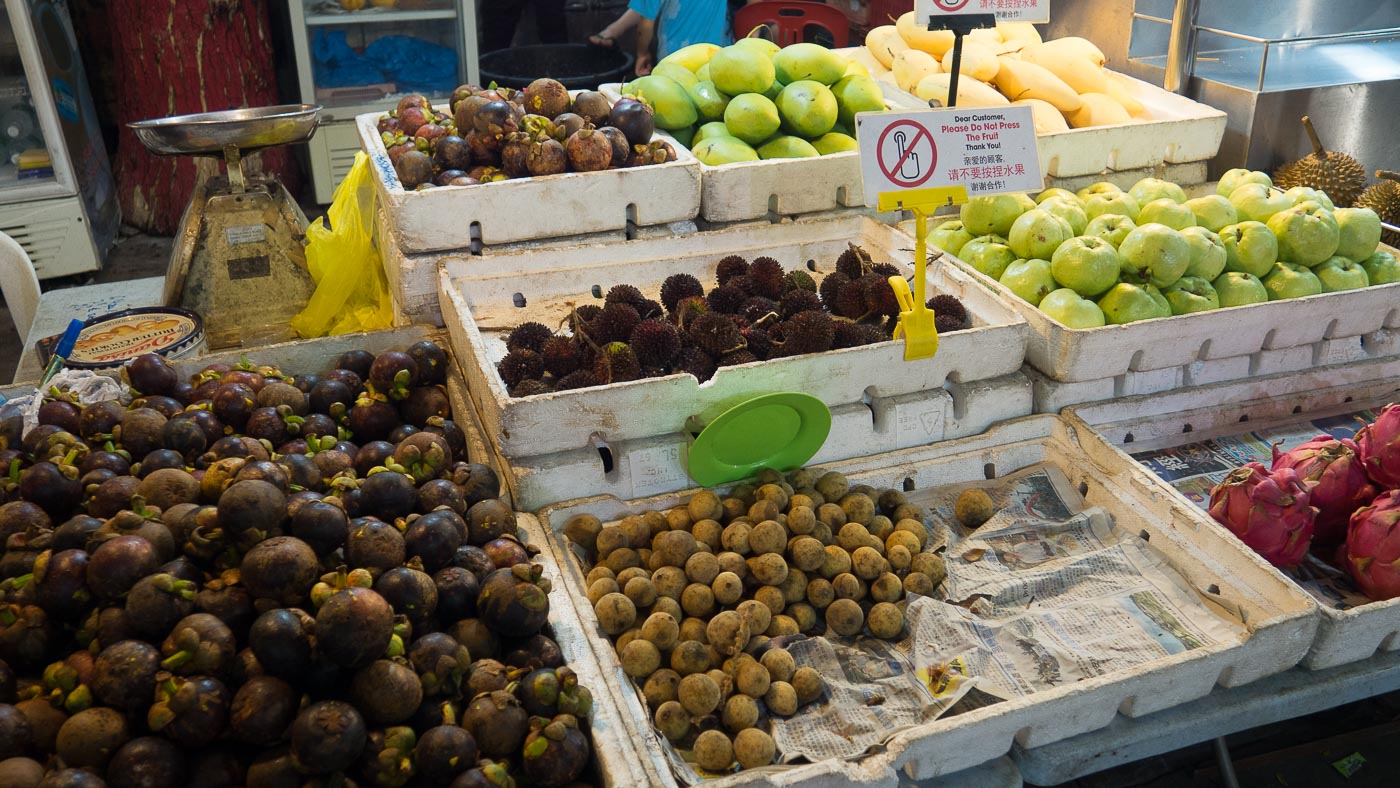 Some of the fruits unique to this region that are worth trying include:
Durian
Mangosteen
Rambutan
Papaya
Mango
Starfruit
Guava (Jambu batu)
Ciku
Jambu air
Jackfruit
Cempedak
If the stall owner likes you, he might even let you sample the fruits above for free, except for durians since they are so expensive these days.
ⓘ TIP: If you need a visa for entry, check out Malaysia Visa Online.
7. Avoid taxis whenever possible
Taxi drivers in Malaysia, especially within Kuala Lumpur, are well-known for their bad behavior and service.
Notorious driving, aged vehicles, rigged meters, unwillingness to use meters or taking you on a roundabout route are some of the reasons why I don't recommend hailing a taxi in Malaysia if at all possible.
Most of the time, you are also required to bargain for a fixed price before boarding a taxi at the taxi stand of main tourist attractions. This practice is usually carried out at your disadvantage, because all the taxi drivers that are present will agree to charge the same, unreasonable fare.
Ride-hailing apps like GRAB are godsends for Malaysia's public transportation system and your budget. They work really well here, 24/7.
Since these drivers also speak good English and they often rely on navigation apps, the process of getting you from Point A to Point B will be much smoother.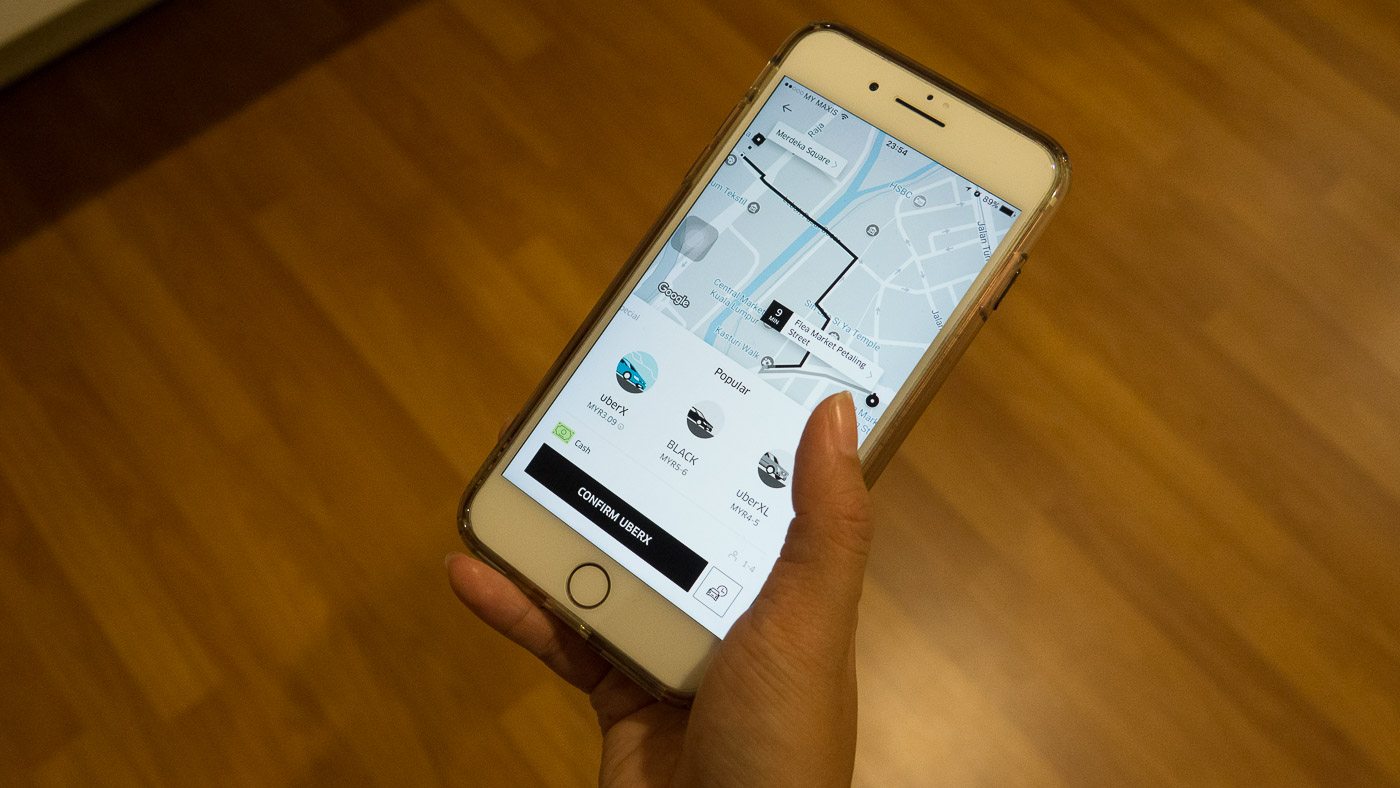 Also worth noting is that these apps also operate in major cities across Malaysia like Penang, Johor Bahru, Kota Kinabalu, Kuching, Ipoh, and Melaka.
8. Watch out for snatch thieves on motorcycles
Kuala Lumpur and the rest of Malaysia are pretty safe for travelers as compared to other countries in the region. However, snatch theft cases still happen sporadically throughout the country.
This crime usually involves a motorcycle riding up to an unsuspecting pedestrian from behind before snatching his or her bag or belongings. In some cases, the victim may fall or even get dragged for a few meters, inflicting serious injuries on him or her in the process.
Try to walk against the traffic whenever possible, and always make sure your bag or valuables are carried on the side that is further away from the road.
Pay attention to your surroundings too, especially when a motorcycle is approaching. In many cases, victims were looking down at their phone while walking before they fell prey to these criminals.
9. We take multilingualism to the next level
I would like to end this article with a fun fact about Malaysians.
Thanks to our education system and the opportunity for us to live in a culturally-diverse environment since young, many Malaysians can speak at least two different languages.
Most of us are able to, at the very least, speak and understand our mother tongue, as well as Malay (our national language). On top of those languages, almost everybody, especially city dwellers, speak and understand English.
It's nothing special to know how to speak in multiple languages. There are many multilingual individuals around the world. To take things further, Malaysians are also very good at enhancing or butchering the languages we know, depending on how you look at it.
First of all, we have the tendency to use multiple languages in a conversation, and the other Malaysian that we are speaking to will have no problem comprehending it.
For example, this sentence, "Wei macha, you want to makan here or tapau?" contains 4 languages.
Wei = 'Hey' in Mandarin.
Macha = The word for 'friend' or 'brother' that Indians use.
Makan = 'Eat' in Malay.
Tapau: = 'Take out' in Mandarin.
Translating the full sentence, it loosely means "Hey friend, do you want to eat here or take out?"
10. It's the language, lah.
Secondly, we pepper slangs that only Malaysians understand throughout our conversations in English. It might sound weird or confusing at first, but more often than not, they are mostly to reinforce the meaning or intention of the sentence as seen in the image below.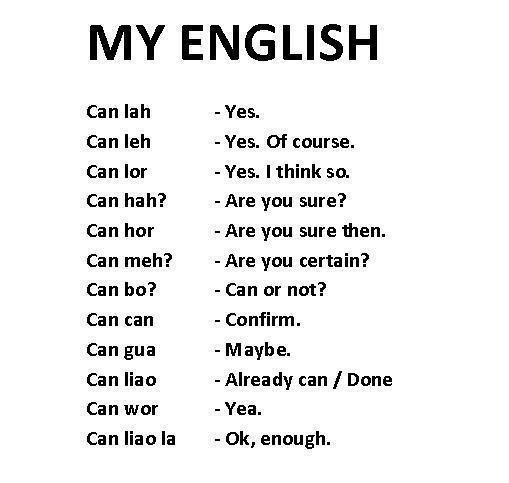 We even have a name for this combination of English and ourown slangs. It is called Manglish or Malaysian English.
Among these slangs, 'lah' is probably the most common that you will hear when conversing with Malaysians. Here are some usages of the word 'lah' taken from The "Lah" Word.
Eat lah or Come lah: "lah" here is used to soften the tone of a command. However, if it is said with a brusque manner, it can sound quite rude.
Yes lah! or Go away lah!: "lah" is used in a brusque, short, negative manner to show annoyance or impatience.
It's OK lah: "lah" here is said in a reassuring manner to give comfort.
Got Coke lah, Sprite lah, Orange lah…: "lah" is used to emphasize the number of options available.
Please help lah!: "lah" is used in a pleading tone here.
See lah! See lah!: "lah" is used to mock. This phrase is often heard when a mother lectures a child when the child messes something up.
You don't need to force yourself to remember all these. Just speak to the locals more, and you'll get used to it pretty quickly.