Are you looking to explore a unique and diverse Southeast Asian country? If you are seeking breathtaking beaches, multicultural cities with extraordinary architecture, and the greenest highlands and rainforests on the planet, then you need to head to Malaysia!
When we say a country has it all, we mean it. There are some really unique places to visit in Malaysia. The country offers destinations as diverse as the cosmopolitan city of Kuala Lumpur, the incredible greenery of the Cameron Highlands, the crystal-clear waters and sandy beaches on Tioman Island, as well as the delicious street food of Penang.
Let's take a look at 10 man-made and natural wonders you should visit during your exploration of Malaysia.
1. Kuala Lumpur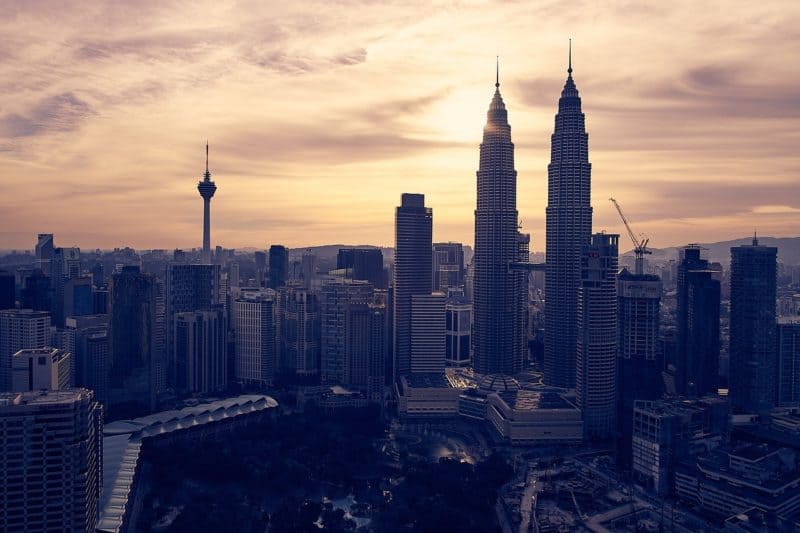 When traveling to Malaysia, one place that is a definite must is its capital and largest city, Kuala Lumpur. KL is such a unique city that you should make sure you dedicate a couple of days if you are to get any sense of what makes it so unique.
Two of the top attractions in Kuala Lumpur are Petronas Twin Towers and the adjacent KLCC Park, which has fun nightly water fountain shows at Lake Symphony. The Twin Towers are actually the city's icon. Everyone is stunned by their massive size, but what makes these two buildings unique is the sky bridge. For a fee, you can cross from one building to the other, or just enjoy the panoramic view of the city .
Other places worth visiting while in KL include:
Chinatown
Orchid Garden
the National Mosque
Kuala Lumpur Bird Park
Butterfly Park, and
Thean Hou Temple.
2. Sipadan Island
Instead of observing the beauty of Malaysia on land, why not dive into the water and see what waits underneath? One of the most popular places to do just that is Sipadan Island, where people from all around the world come to dive and discover the secrets of the ocean.
With about 13 main diving sites, Sipadan is a perfect spot for divers and underwater enthusiasts who are eager to discover the island's diverse and colorful underwater universe. You'll be able to see a high number of turtles, jacks, barracuda, bumphead parrotfish and white-tip sharks.
It is an experience you don't have every day, and once you are in the water, trust me, you won't want to come out.
3. Taman Negara
Are you a nature lover who loves to spend your time in breathtaking outdoor environments? If you can find yourself in this question, then Taman Negara National Park should definitely be on your list. Known as one of the oldest tropical rainforests, prepare to be mesmerized by one of the most beautiful nature.
From rare plants to exotic birds and animals, this is a place that leaves men breathless. The Canopy Walk is the place you want to check as it will provide you with stunning landscape views. That is a walk on a suspended bridge where the view from the top is unlike anything you've ever seen. So, if nature is something that interests you, you'd better not miss this.
4. Gunung Mulu National Park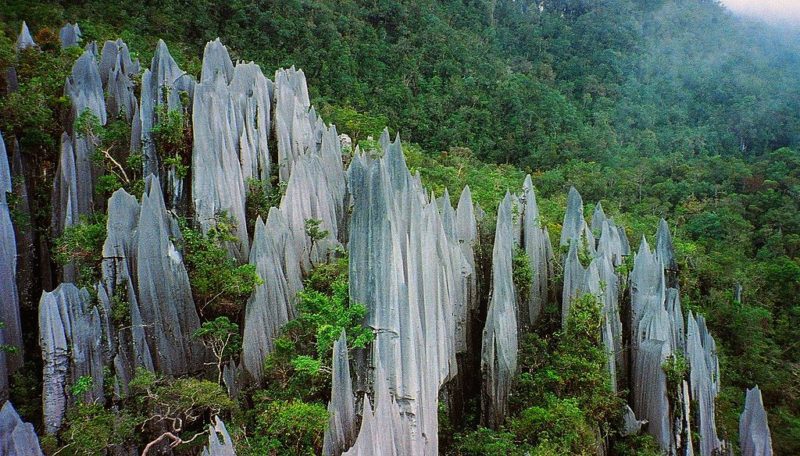 If you find yourself always looking for unique places, you can't beat Malaysian Borneo. The protected rainforest known as Gunung Mulu National Park is actually one of the most incredible natural wonders in Malaysia, and is a UNESCO World Heritage site.
Be sure to bring your camera, because the dramatic landscape here will leave you in awe. The breathtaking scenery includes deep gorges, tall karst pinnacles, cave passages, wild rivers, dense rainforest and of course, Mount Mulu at its center.
Two special places at Gunung Mulu are:
The Pinnacles is a series of tall, jagged limestone formations. with steep trails and rare orchids.
Also make sure you visit bat-filled Deer Cave, where a passage leads to the Garden of Eden, a hidden valley and waterfall that is surrounded by limestone cliffs.
ⓘ TIP: The Pinnacles trip is challenging and requires a 3D/2N trip. DETAILS HERE.
5. Penang
If you genuinely want to experience the spirit of Malaysia, Penang is a must. Known as the most famous tourist destination, it is no wonder that so many people choose to travel there. Some of the most exciting landmarks you will see there are the incredibly unique street murals which represent the diversity and multiculturalism of this city.
If you want to try some of Malaysia's best cuisine, Penang captures the true spirit and taste of Malaysia. Penang's street foods have made it a world-famous foodie destination. Three of the most famous dishes are:
Assam Laksa – a spicy-sour fish base noodle soup
Nasi Kandar – fragrant rice topped with your choice of curry-based meat or vegetable dishes, and
Penang Teochew Chendul/Chendol – shaved ice topped with chewy, green rice-flour jellies (chendol), red beans, fresh coconut milk and a splash of brown sugar syrup.
6. Cameron Highlands
Travelers who want to experience nature should head on to the Cameron Highlands, where it's tea time every day, all day. Malaysia produces wondrous tea, and its breathtaking tea plantations are so exotic that you won't believe your eyes. Apart from the fresh air, you can also drink as much tea as you want while enjoying some of the most mouth-watering strawberries in the country.
Visit BOH Tea Plantation and make sure you try their famous Cameronian Gold Blend, which is their most famous tea. If you like that, then you can also have a cup of the Palas Supreme or try the Hibiscus Zest.
If you want to recharge your batteries and escape from the constant noise of the big cities, then a trip to this natural paradise is just what you need. So, put on comfortable shoes and head to a place where nature is at your fingertips.
7. Malacca
Whether you spell it Malacca or Melaka, if you are a photographer or just a fan of beautiful architecture, then this town should be on your agenda. With a Portuguese-Colonial past, it is a town that resembles the magical places in every child's storybook. For an authentic experience of this place, make sure you sunbathe on some of Melaka's beaches and try some of their delicious food.
However, if you just want to enjoy the intricate architecture around you, then make sure you sightsee the town. While there, make sure you visit the famous clock tower, located in the heart of Malacca, or the Sultanate Palace Museum, which will quench your thirst for history. The Malacca River also flows through this charming town, and a cruise down the river just adds to the appeal of this place.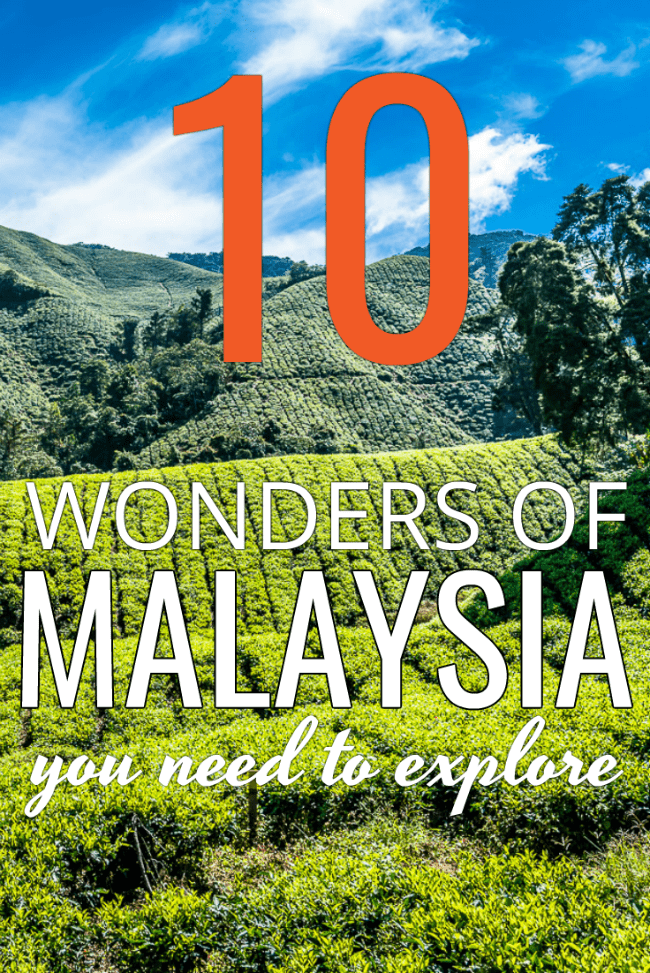 8. Tioman Island, Pahang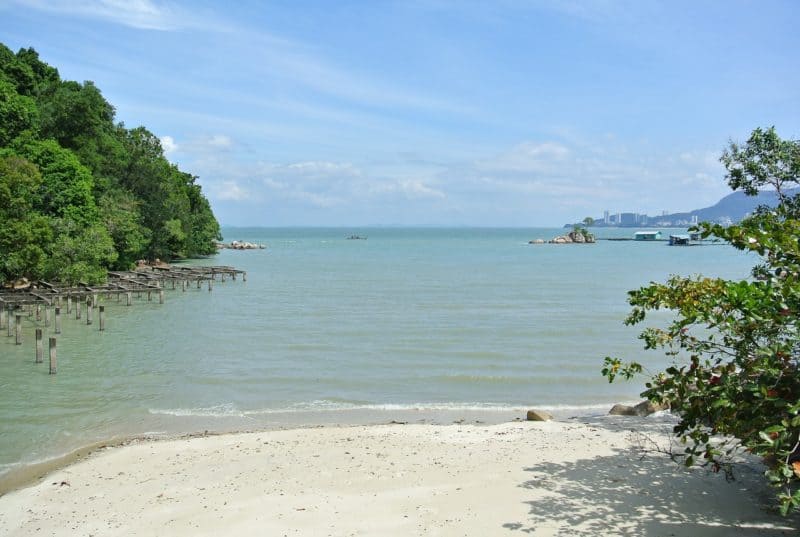 Visiting a country filled with stunning beaches, it is inevitable to mention Tioman Island, It is considered one of the 7 wonders of Malaysia – the others being Mount Kinabalu, Petronas Twin Towers, Putrajaya, Sultan Salahuddin Abd. Aziz Mosque, Taman Negara, and also the famous A Famosa.
Pulau Tioman has some of the best beaches out there. But even though this island is crowded year-round, you can still find some beaches that offer peace and solitude. One of these is Melina Beach which is away from the famous beaches and is very isolated. Another beach is called Lanting Village, where you can feel as if it's just you and the waves.
Two of the most popular beaches on Tioman Island are Juara Beach and Salang Beach. Thanks to their crystal clear waters, beautiful landscapes and snorkeling spots, it's easy to understand why they are so crowded.
Then again, if you want more than beaches and sea, you can climb the highest peak on Tioman! Peaking around 1038m, Gunung Kajang is so remote and untamed that you won't be able to find any other place like it on the island.
ⓘ TIP: This trip is mostly for experienced hikers, because the mountain is so remote and untraveled that there are places where there are absolutely no tracks at all.
9. Legoland, Johor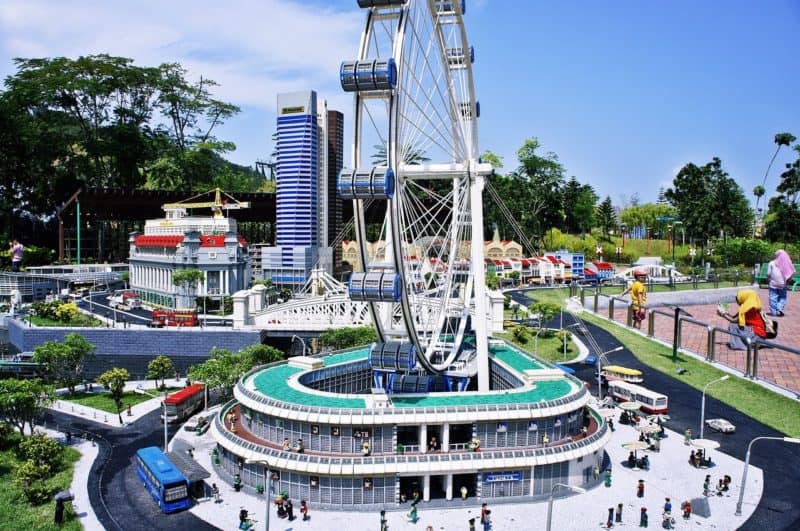 Do you look for memorable experiences you can share with your family? If you consider yourself a fan of the famous, but often painful Legos, then take a trip to one of Malaysia's most renowned theme parks. Legoland has more than 40 rides, Lego waterfalls, pool, theatre and the most visited attraction known as Mini-Land.
In the magical Mini-Land, you can visit some famous Asian Monuments in miniature Lego versions. Fit for the whole family, where everyone can find something to do and enjoy, regardless of the age. It is a perfect place to visit while in Malaysia, especially if you're traveling with kids.
10. The Blue Mansion, George Town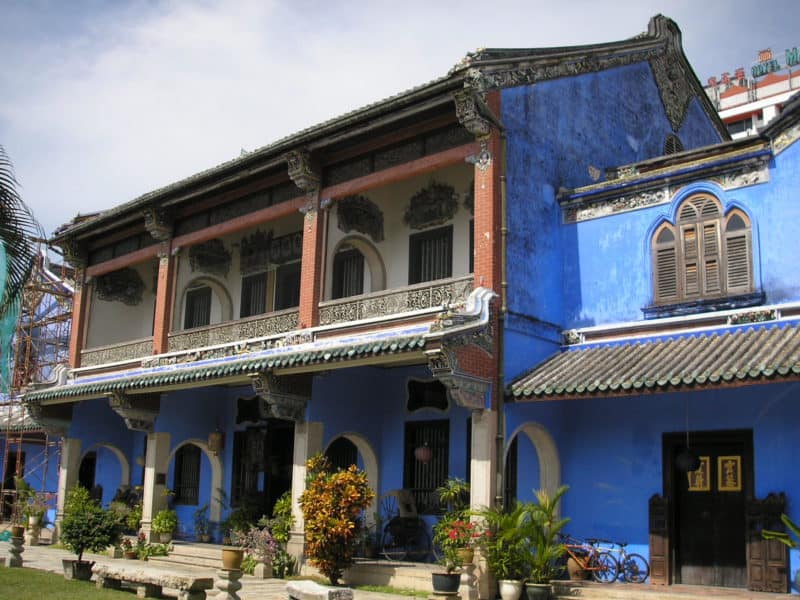 If you want a true Instagram moment, then a trip to George Town is just what you need. During your visit to Malaysia, make sure to explore Cheong Fat Tze's picturesque Blue Mansion, which is famous for its brilliant blue color.
This beautiful mansion was built in the 1880. It has 220 windows and is said to have been a gift from a merchant to his wife. As intricate as the outside architecture is, the interior is as well, adorned with amazing floor tiles and beautiful stained glass windows. It is indeed a one-of-a-kind building and a real photographer's dream.
It's time to head to Malaysia
So have you decided where to go next? Well, hop on a plane and go! immerse yourself in the beauty and diversity of this incredible country. From greenery to beautiful architecture and sandy beaches, it's no wonder Malaysia is a dream destination for so many.
Want to read this later? Save it to Pinterest!