Most people have heard of Las Vegas, otherwise known as the gambling, entertainment, and neon capital of the world. Thanks to so many world-class resorts and attractions, there are dozens of "things to do in Las Vegas" books on the shelves. But sometimes, all those bright lights and noisy casinos can become a bit too much.
If that's you and you need to get away to something a little less overwhelming, you're reading the right article. There are many day trips from Las Vegas to natural places that will leave you in awe. So whether you are a photographer, nature lover, or merely someone looking for an 'escape,' these places will prove unforgettable.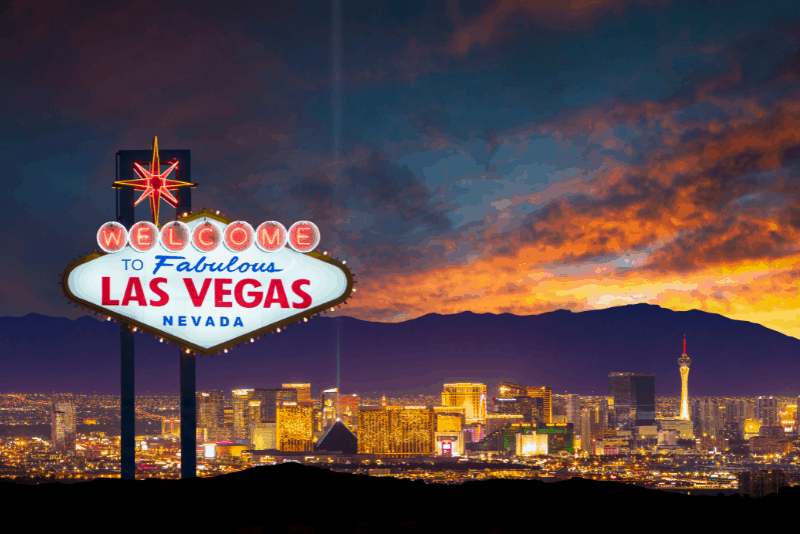 How to plan a Las Vegas day trip
Day trips from Vegas – or anywhere – are easy to do. The hardest part is deciding where to go. Part of that decision boils down to the next question is whether you want to do it on your own or by taking a guided tour.
Vegas tours on your own
Renting a car offers the most flexibility, as you can make your own schedule as you go, stopping whenever and wherever you want.
The tradeoff is that you'll be doing all the driving yourself, which means you won't be able to relax and enjoy the scenery. You also won't have the luxury of being able to sleep on your return drive to Vegas.
Car rentals can be quite cost-effective, especially when traveling with others. Check prices here.
Guided excursions from Las Vegas
Other people would prefer to relax and let someone else do all the driving. If that's you, there are dozens of Las Vegas day trips to choose from, ranging from riding with a busload of travel companions to going with your own private guide.
Most Vegas tours include comfortable transportation and a guide who'll give you a much fuller explanation than what you'd learn on your own.
Guided tours maximize your time, and you can be sure they'll show you the major attractions. Depending on what you select, prices can be surprisingly budget-friendly as well.
If that's your style, Viator and Get Your Guide offer many excellent options. If you don't find what you need, check TripAdvisor for recommendations.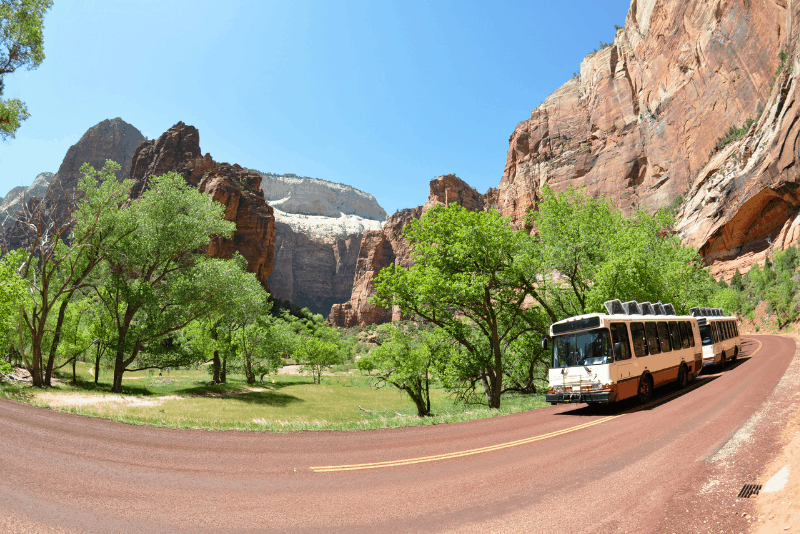 Best day trips from Las Vegas
America's southwest is full of beautiful natural attractions, many of which are world famous and within only a few hours of Vegas. So when you have had your fill of crowds and action, there are plenty of opportunities to get out of town and refresh yourself.
Read on to discover more of America with our guide­ to the best day trips from Las Vegas.
For a fun souvenir, buy a Passport to U.S. National Parks. Using the book, you can collect stamps in all the national parks that you visit and create a memento that will last a lifetime. Available in most park Visitor Centers for about $10 each. You can't beat the price!
1. Grand Canyon
Let's begin our list with the top Las Vegas day trip, the Grand Canyon National Park. It is truly a natural wonder and perfect for anyone who admires God's beautiful creation. No wonder that it ranks among the 10 best UNESCO World Heritage sites in America!
While 4 hours might seem too far from a day trip, it's worth it, especially if someone else does the driving. Once you arrive, you may be tempted to spend all of your time at the canyon's rim, gazing in gobsmacked wonder. Please don't give in, though, because there are so many other things to do there.
While most people come to the Canyon to appreciate its beauty, many others come to enjoy the wide range of outdoor activities. You can do everything from biking, to hiking, rock climbing, riding horses, and more. But if you aren't interested in such activities or need to do something indoors, various spots in the park show educational films that can help you learn more about the Canyon's environment and history.
check out the Visitor Center for helpful tips, the schedule for ranger-led talks and other useful information to help you plan your route.
ⓘ TIP: The canyon's southern part will give you even more gorgeous vistas, with views of El Tovar Hotel and Lookout Studio. The hotel is significant as several celebrities chose this place as their stay.
2. Hoover Dam
Approximate travel time: 40 minutes
Suggested tour: Hoover Dam Las Vegas: Express Shuttle or Deluxe Tour
This marvel of civil engineering is just an hour away from Sin City. Visiting Hoover Dam and touring this architectural masterpiece is one of the top activities you can add to your list of things to do while in Vegas. You will be able to appreciate it even more if you have connections to civil engineering and understand architecture.
The dam is a whopping 700-feet high and is the primary source of power to Nevada, southern areas of California, and Arizona. This piece of art is also responsible for irrigating around 2 million acres of land.
While here, you will want to take a full tour of the power plant and check out the Hoover Dam Visitor Center. It offers several displays and resources about the construction process and the historical significance of the project. The Civilian Conservation Corps (CCC) constructed the dam during the Great Depression.
While standing on the dam, you will get a full panoramic view of the Colorado River, Tillman Memorial Bridge, and Lake Mead. You can also experience the feeling of standing in two states simultaneously. The dam connects Arizona and Nevada.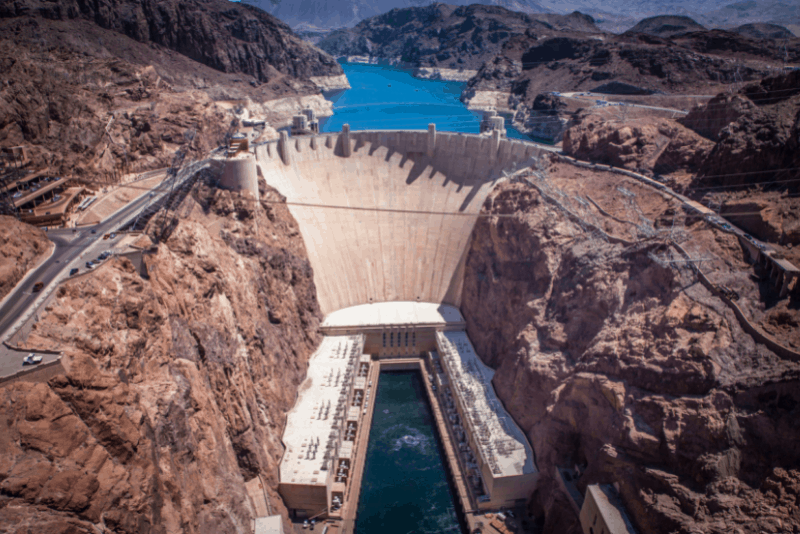 3. Lake Mead
Just minutes away from Vegas, Lake Mead National Recreation Area is America's largest national recreation park and a Hoover Dam reservoir.
It's a pet-friendly park around the lake that offers several recreational activities in serene natural surroundings such as biking, fishing, boating, cruising, paddling, skiing, etc.
The fun and adventure never end here! You'll be out of your comfort zone, in the middle of the desert, enjoying your time in solitude or having a picnic with the family. When you love solitude or the party on a cruise, camping in the wilderness, or hiking, Lake Mead never fails to delight.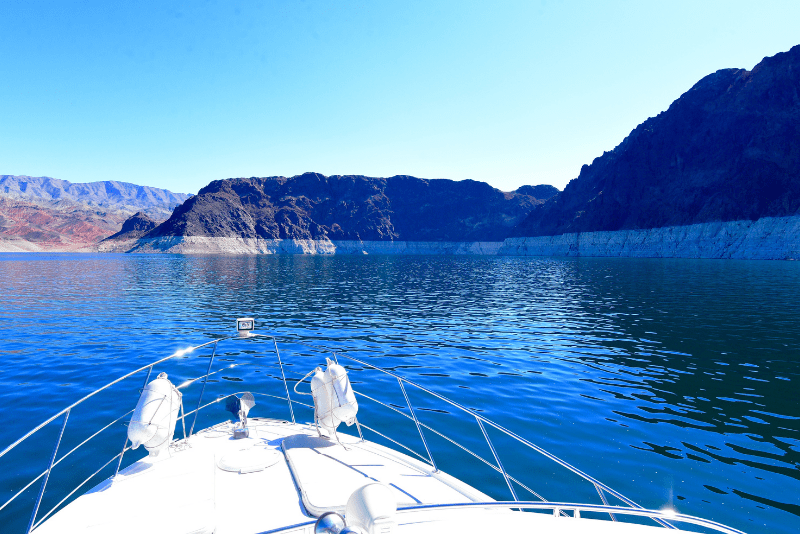 4. Red Rock Canyon
Having many geological wonders of nature, Red Rock Canyon National Conservation Area has some of the most vibrant landscapes in the Mojave Desert. If you are searching for an escape from the high vibrance of Vegas, a one day trip to Red Rock Canyon is a fantastic option.
The activities here include hiking trips that offer a wide range of beginner- to professional-grade trails. Red Rock Canyon provides a total number of 19 trails that offer visitors a scenic view of numerous wildlife plants. While you are planning the visit, be sure to find the right set of activities for the time of year.
The various activities include experiences such as bird watching, art projects, etc. Going there by yourself will give you the flexibility of experiencing these trails at your leisure. Or opt for a guided tour if you want to get the best of your vacation and understand these natural wonders' intricacies.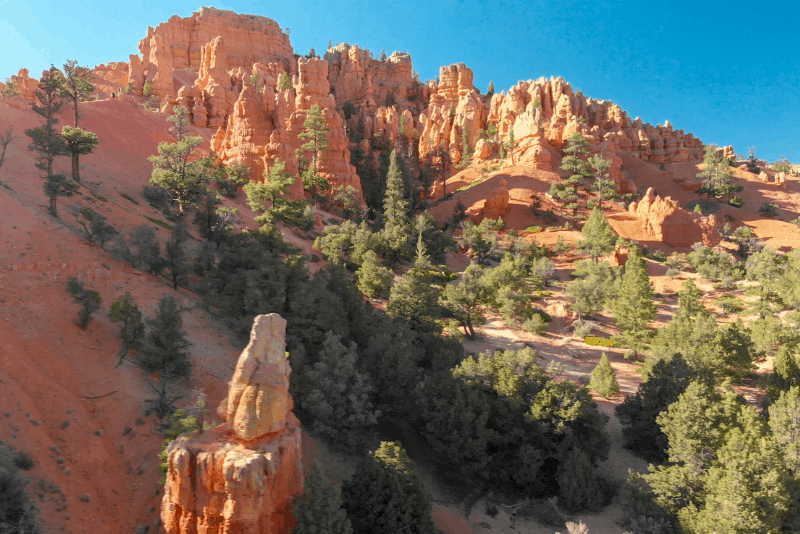 5. Horseshoe Bend
Horseshoe Bend is another natural getaway from Vegas' chaotic hustle-bustle. The place is a fabulous site for some fantastic photo-ops and sits only a 10-12 minute drive from Lower Antelope Canyon. Come here to get some Instagram-worthy photos!
The Glen Canyon Dam offers a 45-minute detailed tour to help visitors understand its architecture and geographical significance.
You'll appreciate the true beauty of this place once you witness it from 1000 feet up. The site got its name from the Colorado River, which winds around and created a shape that resembles a horseshoe. The authorities have now constructed a rim section with sturdy rails as a viewing point. However, if you are going further, it is advised to take extreme precautions.
The hike that visitors will need to go on is 1.5 miles (3 km) from the parking lot. To get to the Carl Hayden Visitor Center, visitors will need to drive up there or take a boat and go 5 miles upstream.
ⓘ TIP: If you want to visit Antelope Canyon, you MUST book a tour. The canyon is located on Navajo Indian Tribal Lands, and they require that visitors have a tour guide, licensed by the tribe, as an escort.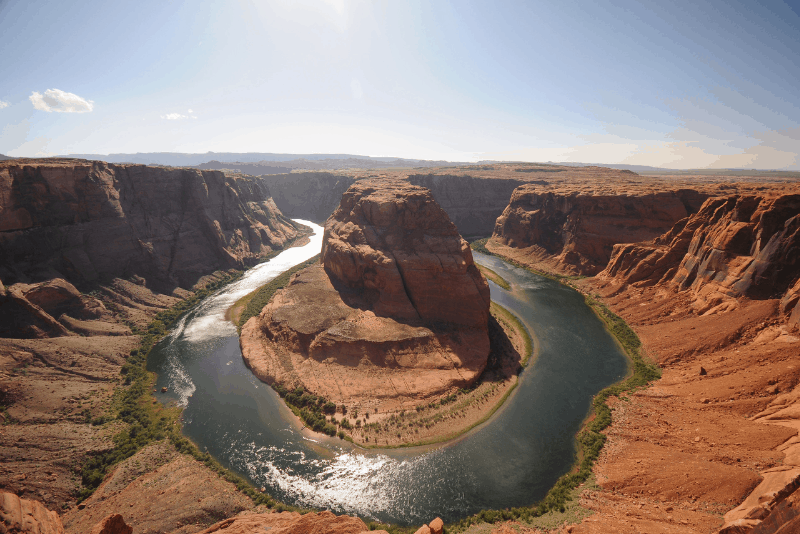 6. Death Valley
Death Valley National Park is just a couple-hour drive from Sin City, and you'll be amazed by this scenic marvel.
The name is not the appropriate way to convey the beauty of this place. The valley in the Mojave Desert has various sites that you can include in your tour.
The best place to start is at the Furnace Creek Visitor Center, where you'll get the answers to all your questions.
There will also be a 20-minute movie at this place, and you will also get some snacks and use the restroom. It's the right spot to start exploring Death Valley. Next, I went to Badwater Basin. It's the lowest point in the US, 282-feet below sea level, to be precise.
ⓘ INTERESTING TRIVIA: Death Valley is the driest and hottest desert in the world. The hottest temperature that Death Valley has experienced is 134°F (57°C) back in 1913! For an unparalleled view from one of the highest points, head to Dante's View (5,475 feet). From there, you can see Badwater Basin, one of the lowest spots on earth.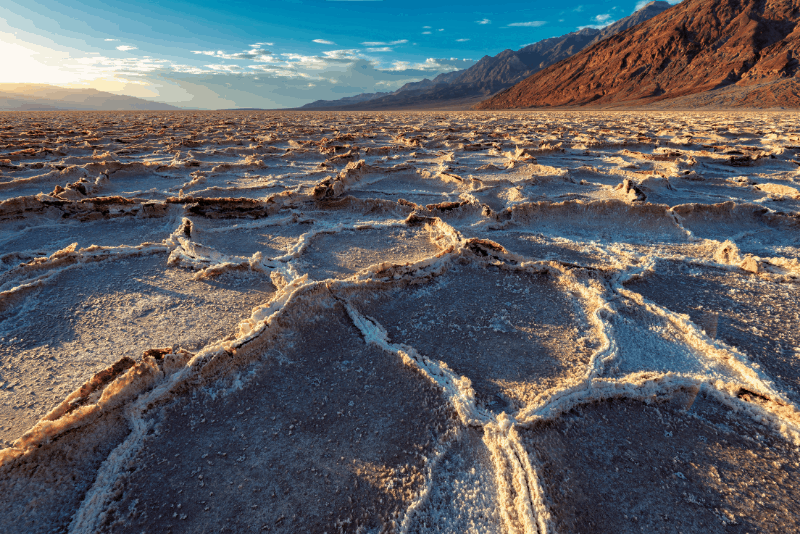 7. Bryce Canyon
Bryce Canyon National Park has something distinctive that you can't afford to miss: a high concentration of hoodoos. Hoodoos are irregular pinnacle-shaped rocks, and while they are found in every continent, you'll rarely find such a high concentration of them. Once you've seen the hoodoos, you'll understand why people can't resist seeing this natural wonder.
Bryce Canyon's hoodoos are best appreciated from above. There are four main overlooks inside the park: Bryce Point, Inspiration Point, Sunset Point, and Sunrise Point. There are also many trails that you should do if your time allows.
Experts suggest spending at least 3 hours to get the most out of your visit. Certainly you'll want to soak up the vistas and explore trails, but don't miss the chance to participate in a ranger program and spend some time in the park's museum as well.
ⓘ TIP: Note that there's a parking charge if you're bringing your own truck.
8. Zion National Park
Zion National Park is probably best-known for its extensive network of hiking trails and the range of wildlife that it has to offer. There are 90 trails, and you can find one suitable for your skill level, whether you're a beginners or a professional.
The mix of red, pink, and white colors gives this park a vibrant pop that attracts many visitors. As getting there is quite a time-consuming task, I would recommend you for a guided tour that will cover all the park's essential points.
Many tours from Vegas offer packages that cover both Zion National Park and Bryce Canyon in a single day. But if time allows, you should give each of the parks one day to get the full experience.
ⓘ TIP: If your goal is to create lasting memories, a slightly pricier option is the Zion National Park & Bryce Canyon Helicopter Tour. That's bound to make an impression!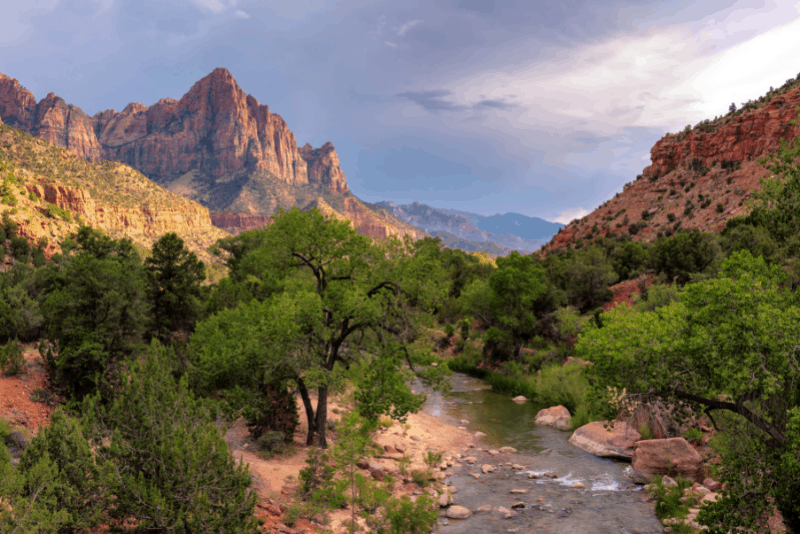 9. Valley of Fire State Park
The most convenient Las Vegas day trip has to be Nevada's Valley of Fire State Park. It's got everything you could want:
It's close to the city
It's not too expensive, and
You'll get into the Nevada desert.
The Valley of Fire gets its name from its fiery red sandstone formations, impressive enough to make it Nevada's first state park in 1935.
Couple the vibrant landscape with petrified trees and thousand-year-old petroglyphs, and you've got the perfect destination for photographers, hikers, and nature lovers.
You can explore historic sites where the Basket Maker people and the Anasazi Pueblo farmers once lived, enjoy the park's trails and picnic areas, and visit a Visitors Center that houses interpretive displays.
ⓘ TIP: On your way to the Valley of Fire, make a stop at Seven Magic Mountains, an unusual art installation.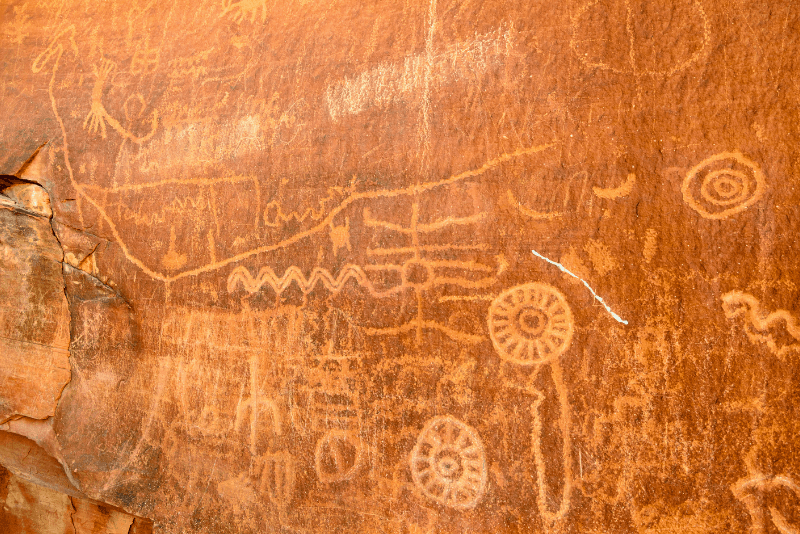 10. Area 51 and the Extraterrestrial Highway
In the mood for a something different that doesn't involve hiking trails and scenery? Anyone who believes "the truth is out there" will enjoy a day trip from Las Vegas to the top-secret military base known as Area 51. Officially, it's a test flight facility, but others say it holds the truth about UFOs and extraterrestrials.
This is one day trip that's all about the journey, a road trip along the Extraterrestrial Highway. Along with the scenic Mojave Desert landscape, there are quirky attractions such as 6′ tall Alien Petroglyphs, alien murals at E.T. Fresh Jerky, and the Alien Research Center gift shop. Stop and leave a message for other voyagers at the infamous "Black Mailbox" (if it hasn't been abducted – it's somebody's real mailbox).
Of course, your trip isn't complete without eating at Little A'Le' Inn. You sort of have to. It's the only business in Rachel, Nevada (population 96).
Your final stop will be the infamous Area 51. You won't be able to enter the base, but you can stop close to the Perimeter and try to sneak a photo of the famous Camo Dudes who guard the facility.
ⓘ TIP: The Extraterrestrial Highway is a remote stretch of road and doesn't see much traffic. Bring snacks and plenty of water, fuel up before leaving town, and ensure you have a spare tire. Cell signal along this route may be non-existent or spotty at best.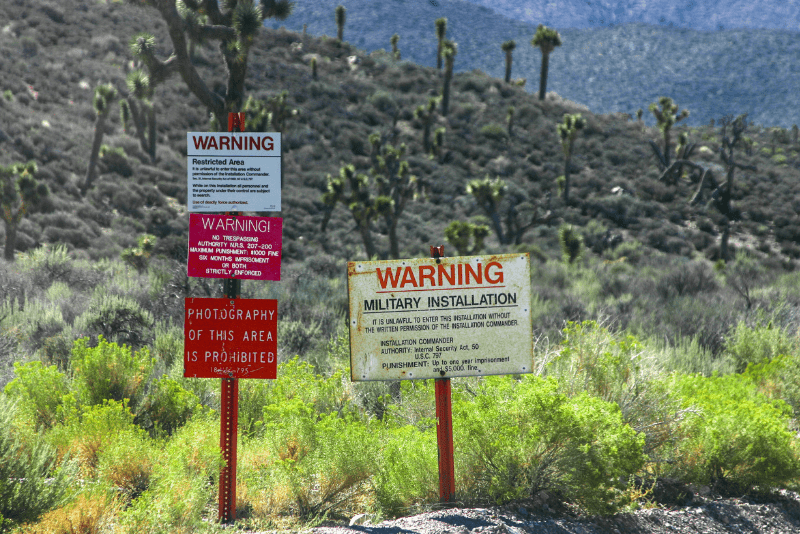 Ready to plan your Vegas adventure?
What happens in Vegas may stay in Vegas, but that doesn't mean you have to!
Vegas is more than glitzy shows and casinos. The day trips that I have mentioned are only the beginning of what a visit to Sin City has to offer.
Whether you do a road trip on your own or go with a tour company, you will definitely provide some entertaining tales with your Las Vegas day trip.
Bookmark this article for later, and it'll be ready when you are!
If this post was helpful, please share it with your friends. Are you on Pinterest? Remember to pin this image!