Places where you can stay
From our home in Chiang Mai, my boyfriend, Top, and I decided to get away for a few days to some place where we could stop, think, and get our creative juices flowing. While the beauty of Chiang Mai's mountains provided the blissful backdrop to our life as a growing couple, there was something about Koh Yao Noi that beckoned us to leave our nest.
I've found that Koh Yao Noi is a famous quiet island that is perfect for couples. It must be the craving for that bohemian beach life, with no worries and only the sun and calm waters to keep us company.
As we were making arrangements for our trip, Top and I decided to book a private villa for three days. We wanted a place where the only sound that could wake us up is the crashing of waves late at night, with no traffic and urban noise to disrupt the island tranquility.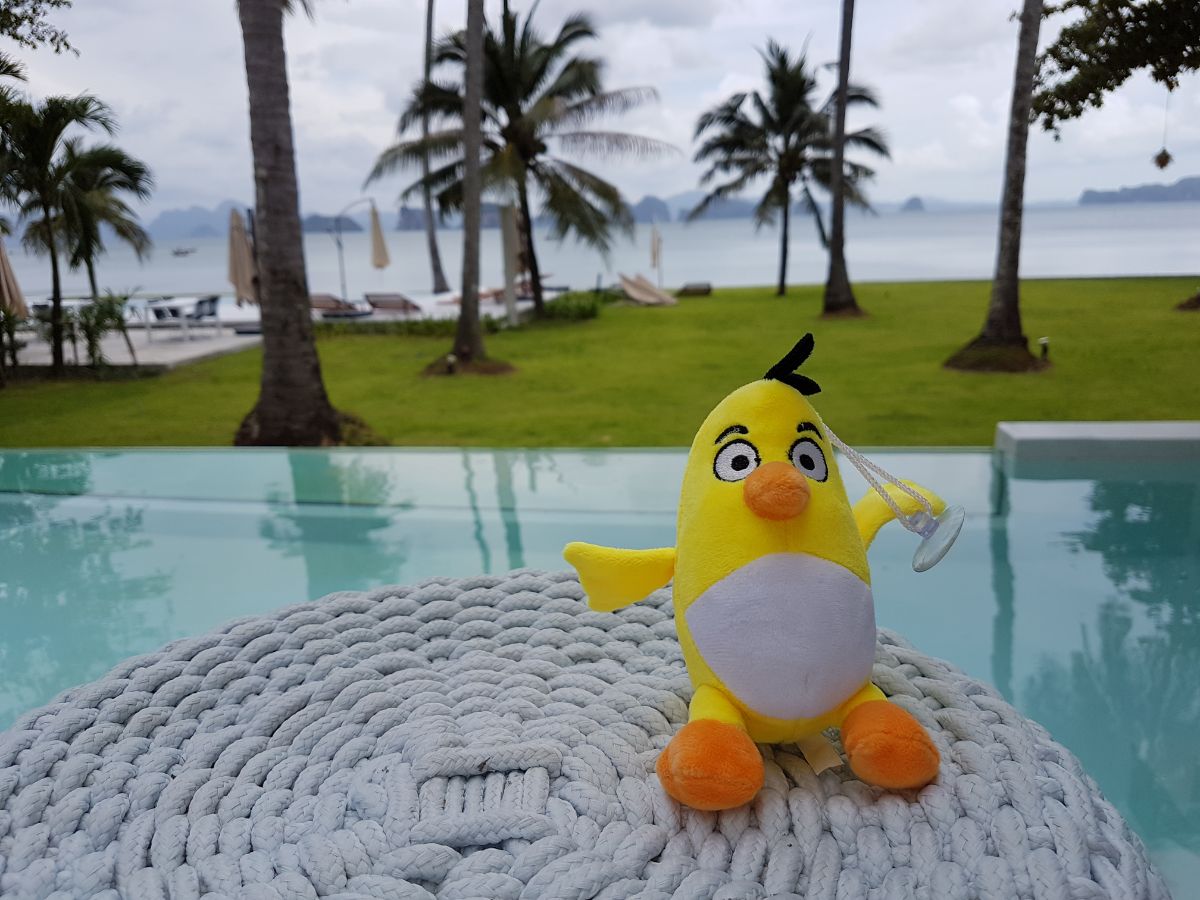 How to get to Koh Yao Noi
Getting to Koh Yao Noi is easy. First, Top and I booked our plane trip from Chiang Mai to the Phuket International Airport. From the airport, we hailed a taxi that would take us in less than 30 minutes to Bang Rong pier. There are so many breathtaking islands you can take a ferry from Phuket. We were lucky to board the late afternoon ferry so we could have time to catch the sunset in our private villa.
While it was just an hour-long ferry ride away to the island, getting to Koh Yao Noi was part of the journey. As our boat weaved through Phang Nga bay, we could see several limestone karsts that jutted out of the waters as we did a stopover at a neighboring island. It was magical, a prelude to the actual destination.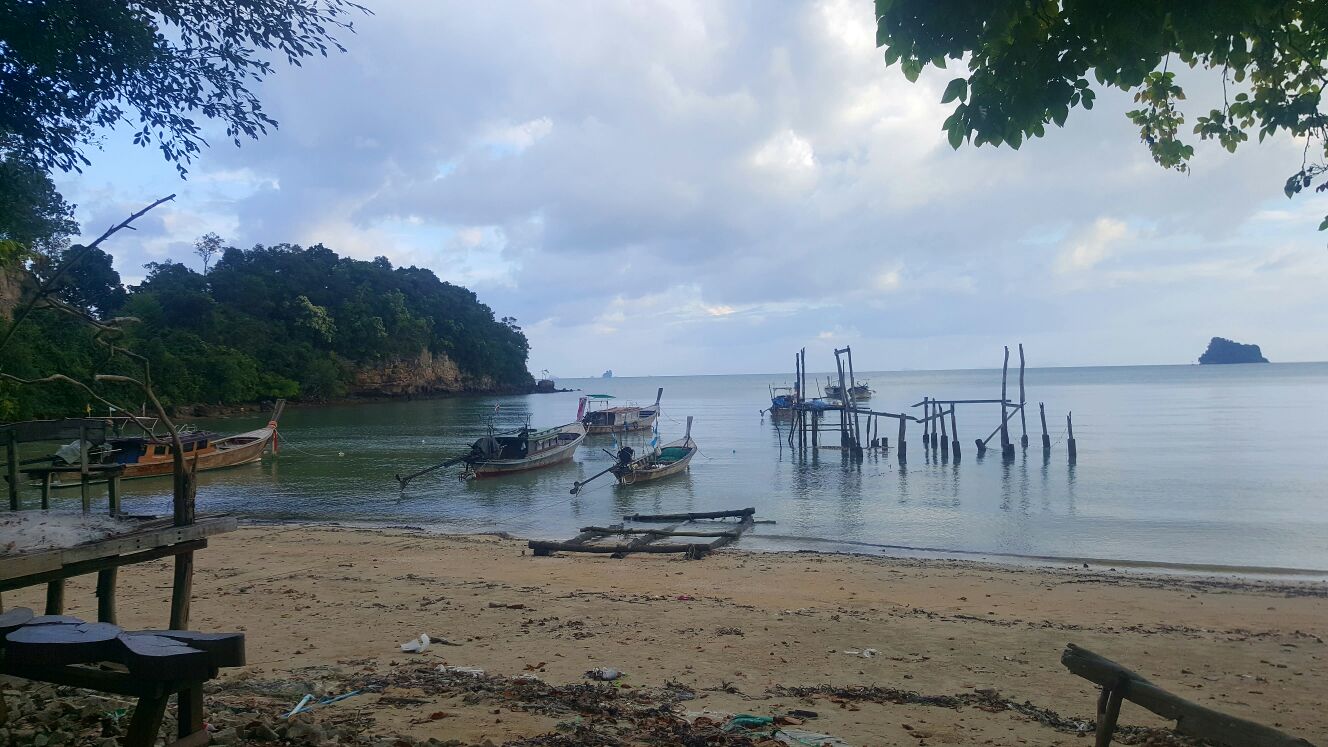 Once we arrived at the Koh Yao Noi pier, we were met by the resort shuttle service and taken to our accommodation at Coastal Escape. And they did not disappoint. We had a direct view of the ocean as well as our own pool. As I stood mesmerized by the oranges and blues of the sunset, Top marveled that our villas have wi-fi, a smart TV, and a perfect nook for writing. I couldn't agree more.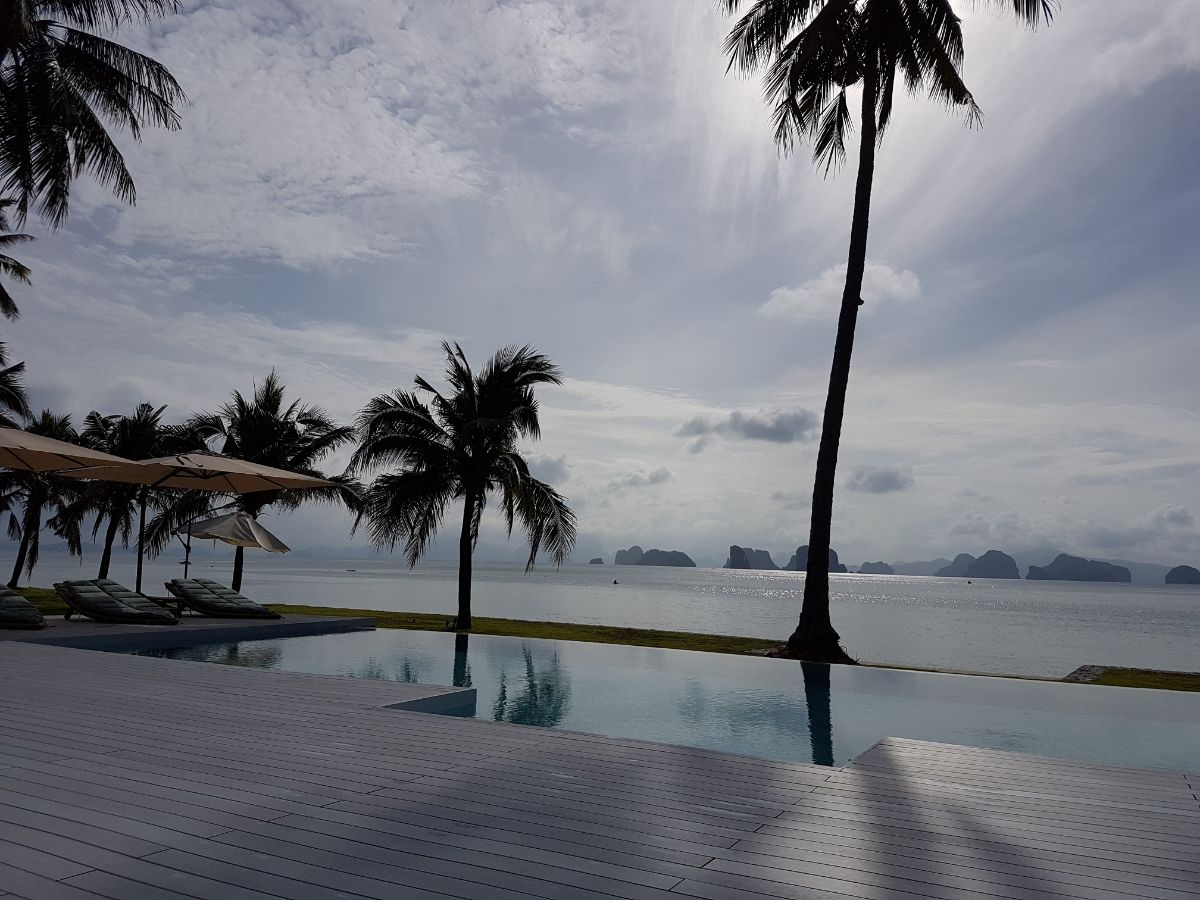 First day
It was like our first adventure as a couple as we went over our list of things to do in Koh Yao Noi. While we were so excited to explore the island, the comfy king size bed made us want to stay a little bit longer. After a dip in our private pool and a wonderful breakfast served on the terrace, we pedaled our way to town for a little exploration.
The resort provides guest with free use of their mountain bikes, which is a good thing for adventure types like us. That afternoon, we explored a secluded beach and saw rice paddies and idyllic villages along the way. The changing landscape surprised us to no end.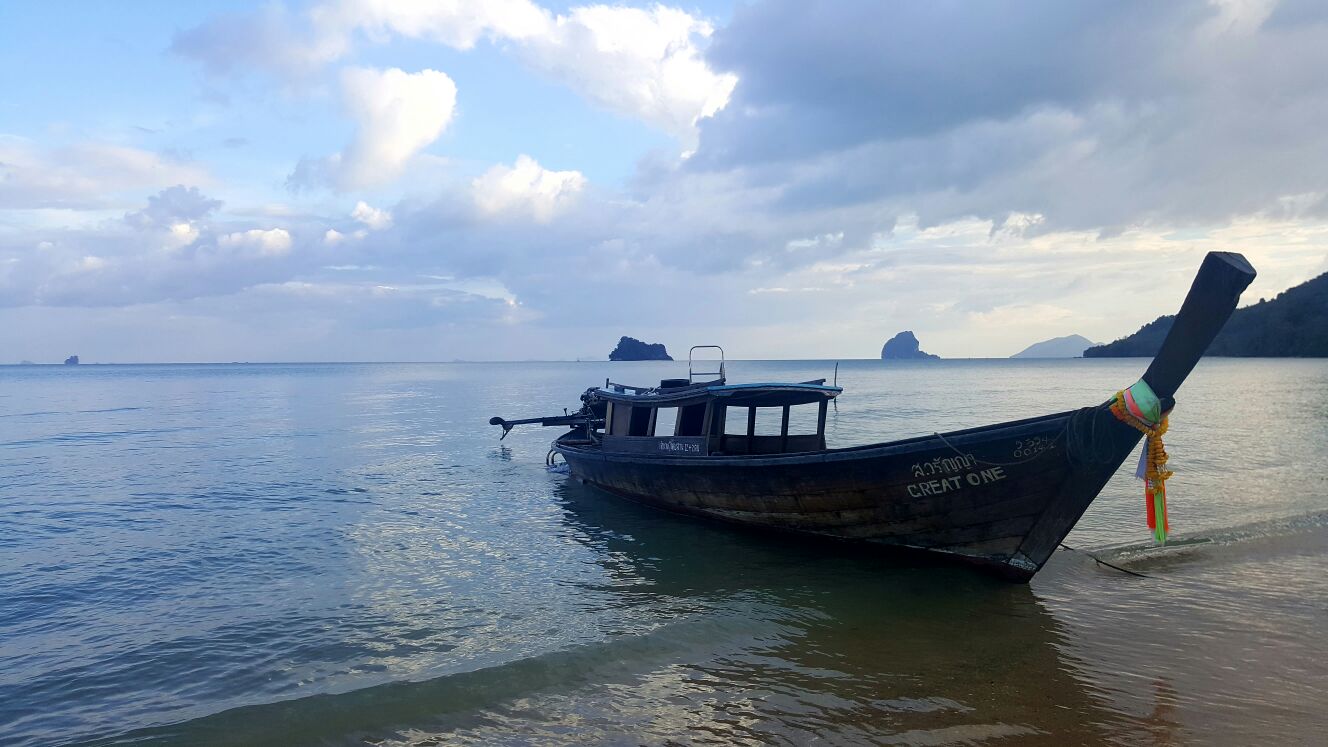 Second day
On our second day, I decided to do some pending work online so we could explore the island in the afternoon. It was an inspired morning as we set up our temporary work space right near the private pool with the scenery right before us. Surprisingly, we accomplished a lot despite the temptation of taking a dip or a quiet pre-brunch walk by the beach.
But we had our goal that morning and we accomplished it together. Later that afternoon, we decided to try sea kayaking and snorkeling so we could experience the waters up close. We ended our day with a free massage right near the beach, followed by BBQ and cocktails. There was no other way to cap the night.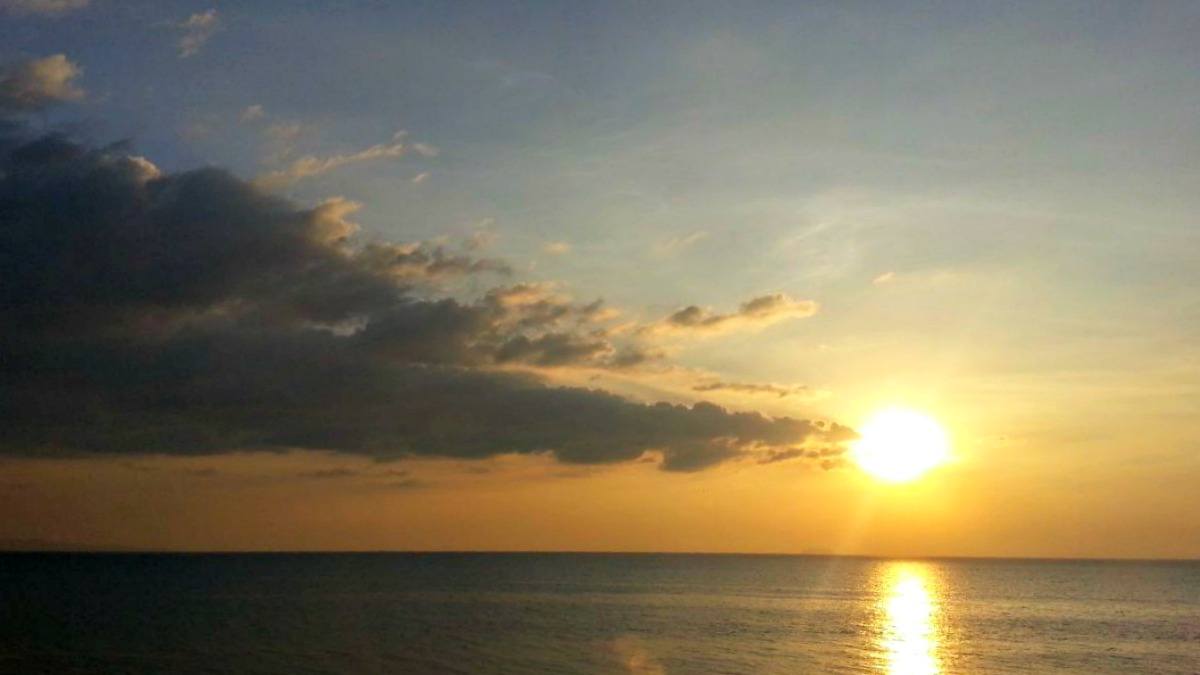 Third day
On our third day, we excitedly ran through our list of things to do in Koh Yao Noi to make sure we did not miss anything. But Top said it was OK if we did, since that would give us another reason to visit the island soon. Since it was our final day, we joined a boat excursion and then headed for a spa treatment late in the afternoon.
For me, the three-day stay at the private villa added to the wonderful experience of getting to Koh Yao Noi and allowing the serenity of the island to take you away. Top and I agreed that the journey was worth the effort. Our island experience was more than what we expected.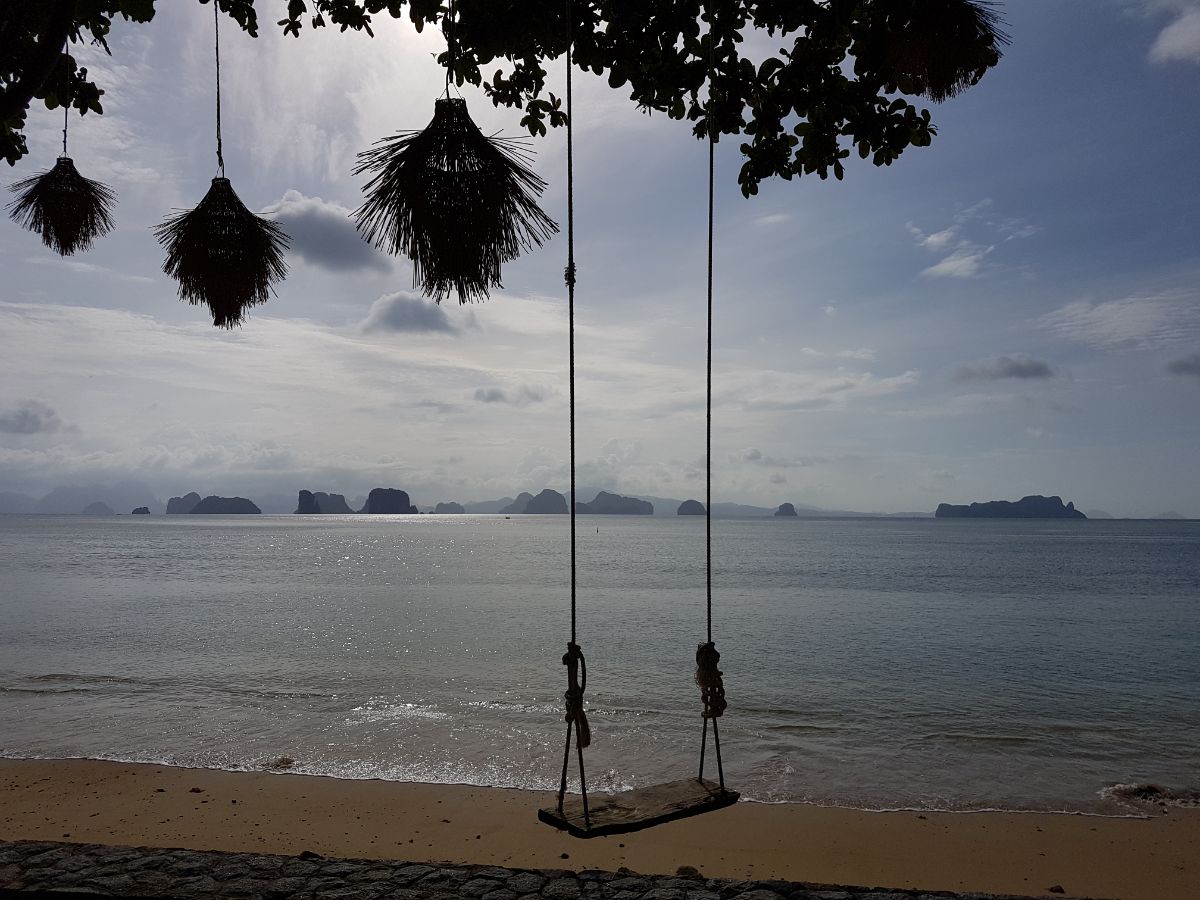 While we had a quiet tranquil stay on an island that seems to be a world away from the busy cities of Thailand, we were still connected to our work and loved ones with the resort's high-speed internet. The comfortable amenities and good food also upped the experience to another level. All in all, the three days on the island brought out the best of both worlds for us.