Jordan had been in my travel plans for years – pretty much since I had watched Indiana Jones and the Last Crusade at the cinema with my dad and got the picture of the Treasury in Petra stuck in my mind.
I finally managed to visit Jordan, but I didn't have much time to read about the country before going. I truly enjoyed my time there – the country really is stunning. However, I wish I had prepared for it a bit better, as I would have saved myself a bit of time and a lot of hassles if I only I had known what to expect.
In an attempt to help other travelers prepare for a trip there, I have put together a list of things to know before visiting Jordan.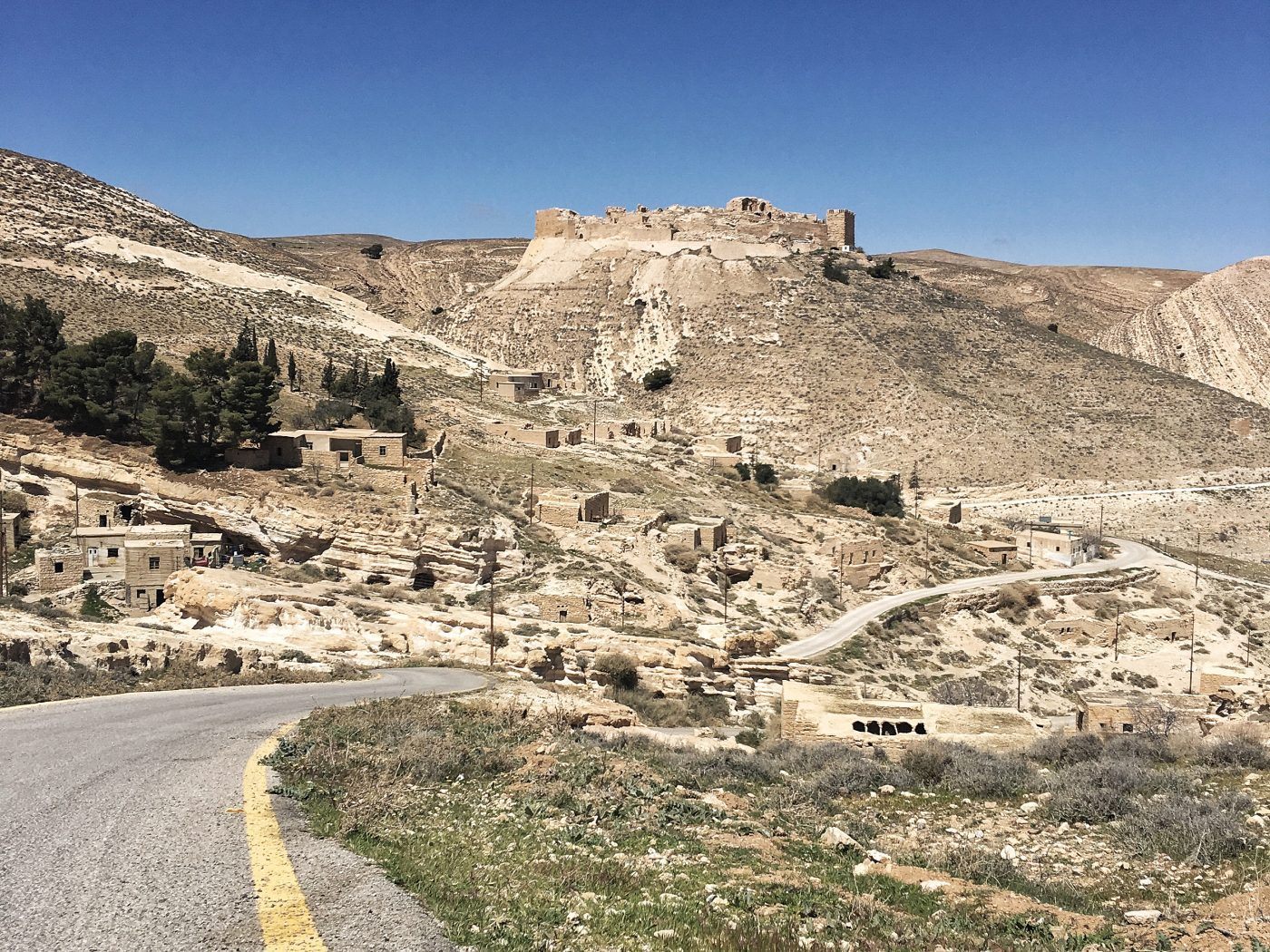 1. Entering by land can be tricky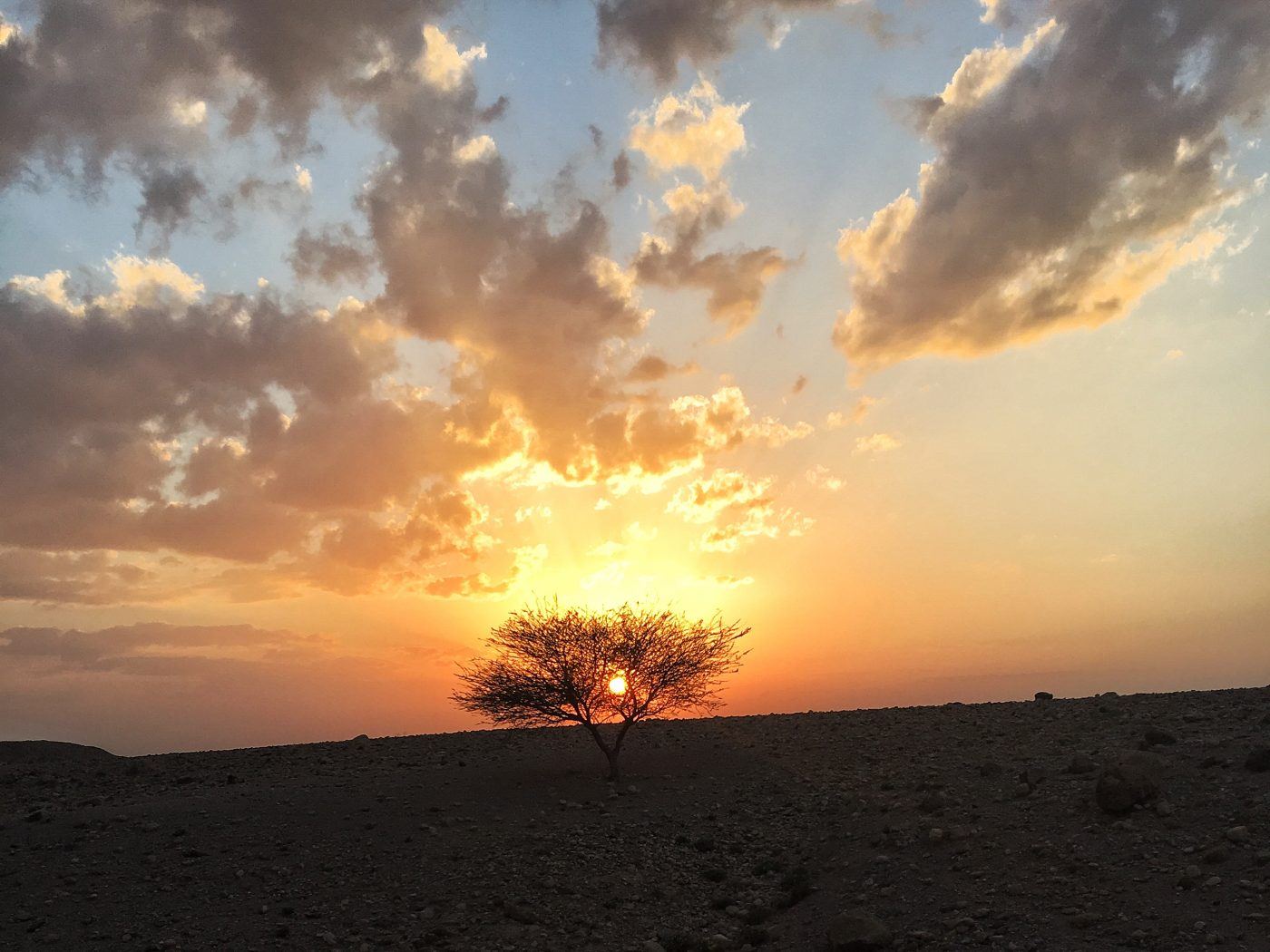 A lot of people (including myself) enter Jordan via land from Israel. In theory, there are 3 places from where it is possible to cross the border: Sheikh Hussein at the North; King Hussein (also known as Allenby Bridge), which is the closest to Amman and Jerusalem; and Wadi Araba at the South, near Aqaba.
In practice, only Sheikh Hussein and Wadi Araba allow people without a pre-arranged visa to enter the country, while Allenby Bridge can be used to exit.
In order to cross the border, travelers exiting Israel will be asked to pay a fee of 100 Israeli Shekel, and a 5 Shekel handling fee. There is no visa fee to pay to enter Jordan, and provided that one can prove to have spent at least 2 consecutive nights in Jordan, there's no fee to exit. However, if entering from one border and exiting from another, there's a 10 Jordanian Dinar fee to pay.
The rules for entering and exiting the country via land change all the time, and the information can be quite confusing, to the point that not even the local authorities and the tourism board are up to date with it. The Mad Traveler has a post with all the information on how to cross the Jordan-Israel border, which he regularly updates with information he receives from other travelers (including myself).
Also, if you're visiting Jordan on your own, Happy When Abroad has a good article about self-driving in Jordan.
2. The Jordan Pass can save you a lot of money (and hassle)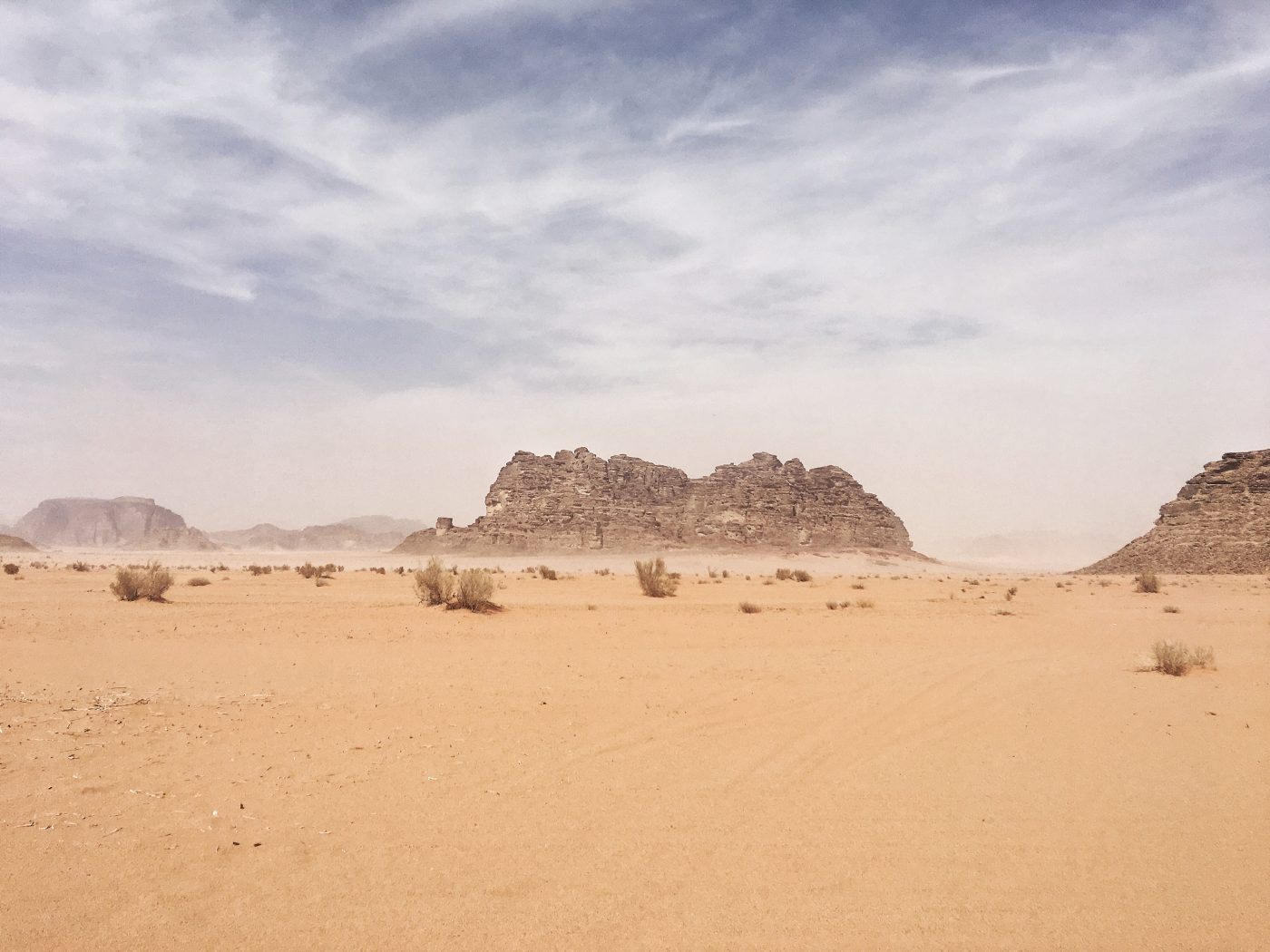 Getting the Jordan Pass is a great way to save money, as it gives access to a great number of sites – including Petra. Besides, the Jordan Pass is also considered proof of minimum permanence in the country and it automatically waives the exit fee.
There are 3 different packages, which include a one-, two- or three-day visit to Petra. I recommend getting the two-days-visit pass, as the site is huge.
3. There's more to Jordan than Petra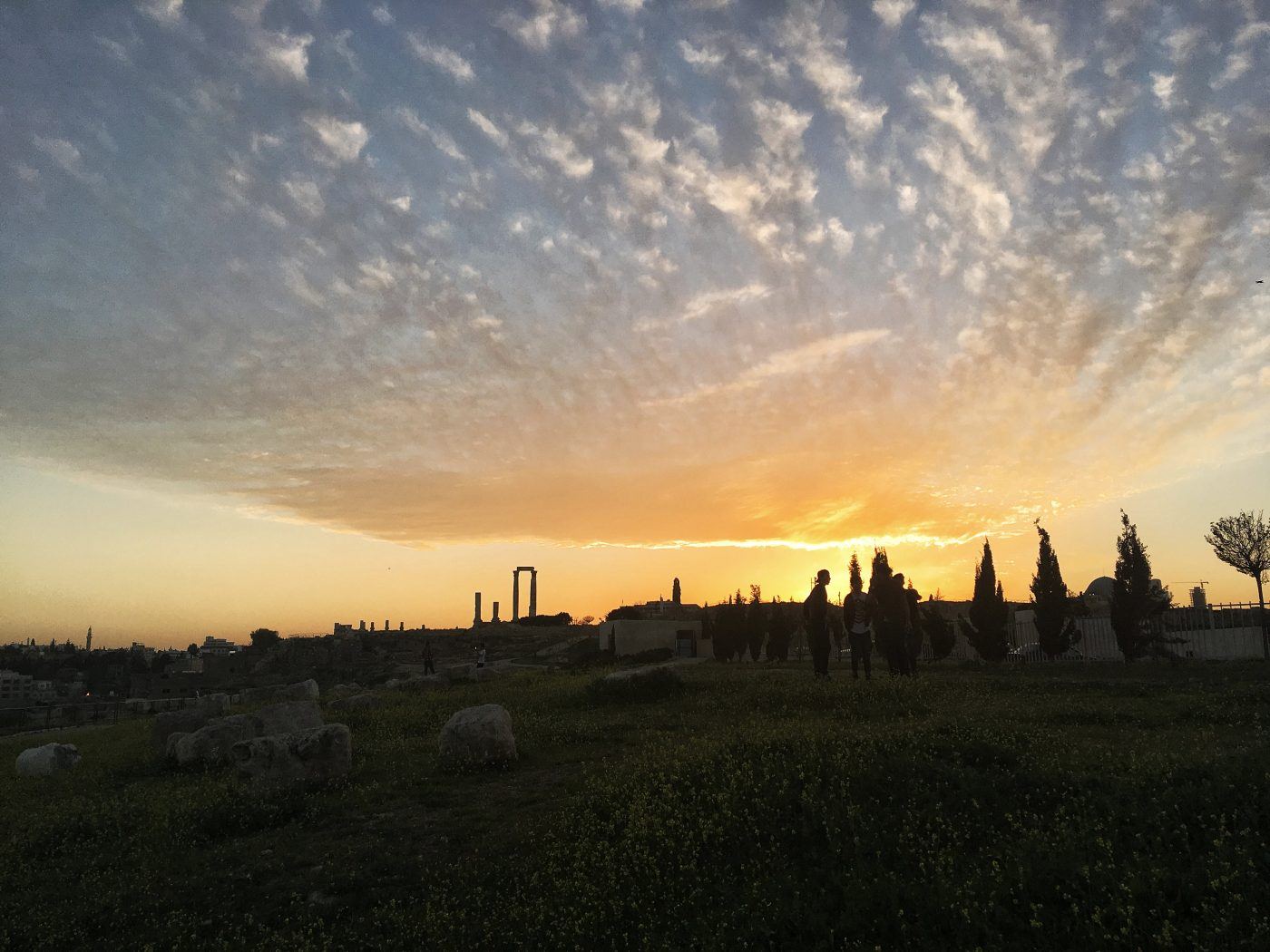 Although Petra is the main attraction in the country, there are way more places to visit in Jordan and it would be a pity to miss them.
I would recommend to stay at least 10 days in Jordan, and to visit the capital Amman, which is packed with history and culture and at the same time modern; the gorgeous Jerash, which can be visited on a day trip from Amman; the Dead Sea; the impressive Wadi Rum desert; the Red Sea (Aqaba is the port of access); and Shobak Castle which is at about 20 km from Petra.
I would also add the lovely historic village of Dana and a couple of days hiking in Dana Nature Reserve.
4. Petra is huge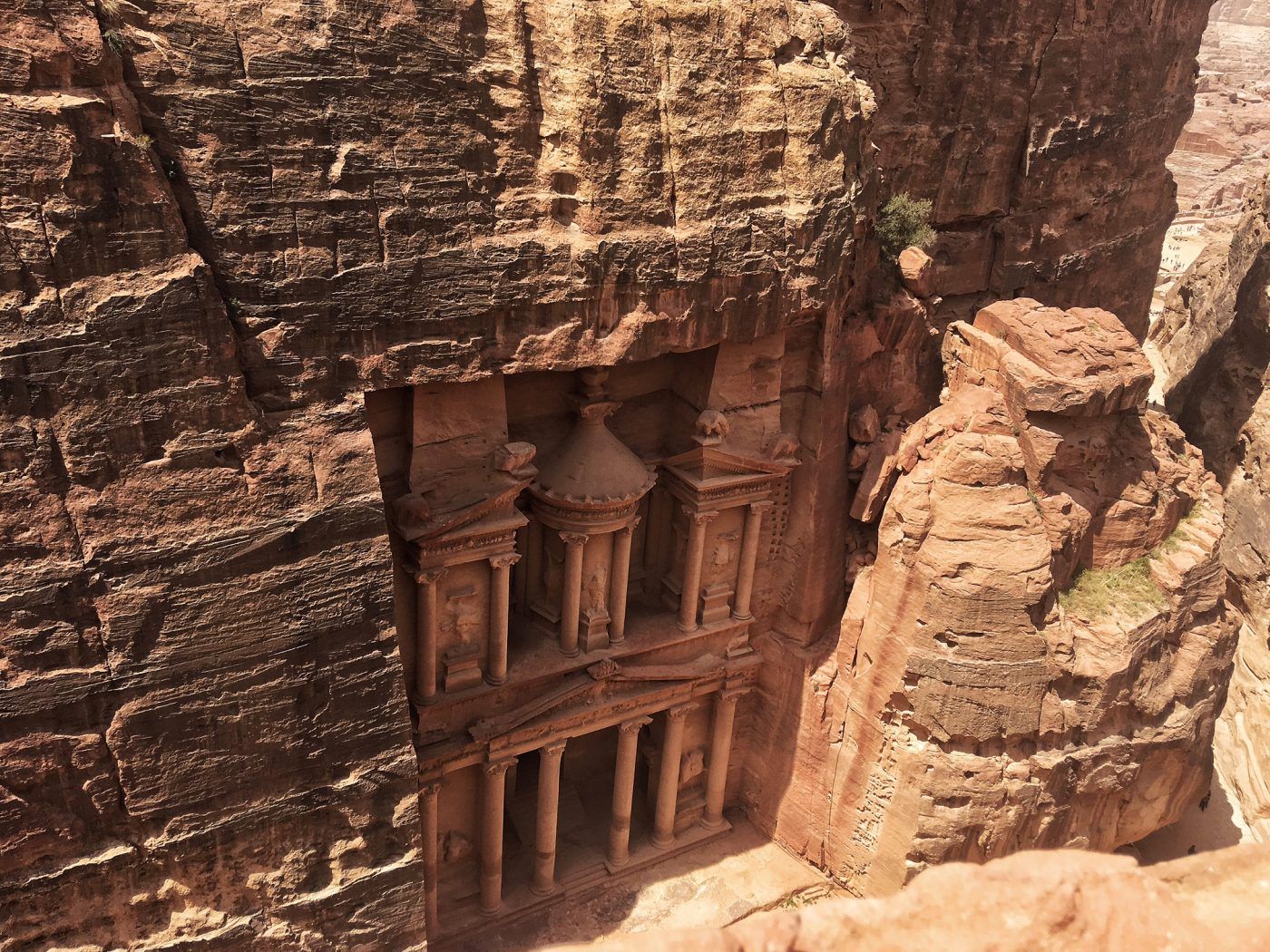 Speaking of Petra, I wholeheartedly recommend to plan a 2-day visit to the site. The site is actually huge, there are various trails to follow to admire Petra's many points of interest, and it takes a lot of time to visit it.
Just to give you an idea, walking from the main entrance to the Treasury takes around 30 minutes, and the main trail is around 8 km long.
If you want to see the Monastery, that's another couple of hours between going (it is a steady uphill hike) and getting back; and equally for the High Altar of Sacrifice and for the viewpoint to the Treasury (for which a guide is absolutely necessary).
As Petra requires a lot of walking, I recommend to wear good walking (or preferably hiking) shoes. There are a lot of donkeys, mules, horses and even camels on the site and the owners invite tourists to go for a ride. Unless you are physically unable to walk, do not contribute to the exploitations of animals.
5. Watch out for the Bdoul scams in Petra
As in any proper and major tourist site, scams are around the corner in Petra. However, one is worth mentioning. The Bdouls [Bedouins], who are a local tribe that traditionally live in Petra and in the region around it, often target solo female travelers. They offer them anything from riding their camels, donkeys or horse, to inviting them for tea, coffee or even dinner. Some fall for it, wanting to have a deeper local experience.
One tried to convince me to follow him to his "cave" and I laughed it off, too tired to even bother with him. But when I mentioned this to a friend, she told me that this is a pretty serious scam so I decided to research a bit more about it.
ⓘ TIP: Watch out and keep your guard up. Apparently, guests' drinks are spiked through the course of dinner, and the girls end up being raped.
6. All hotels in Amman label themselves as boutique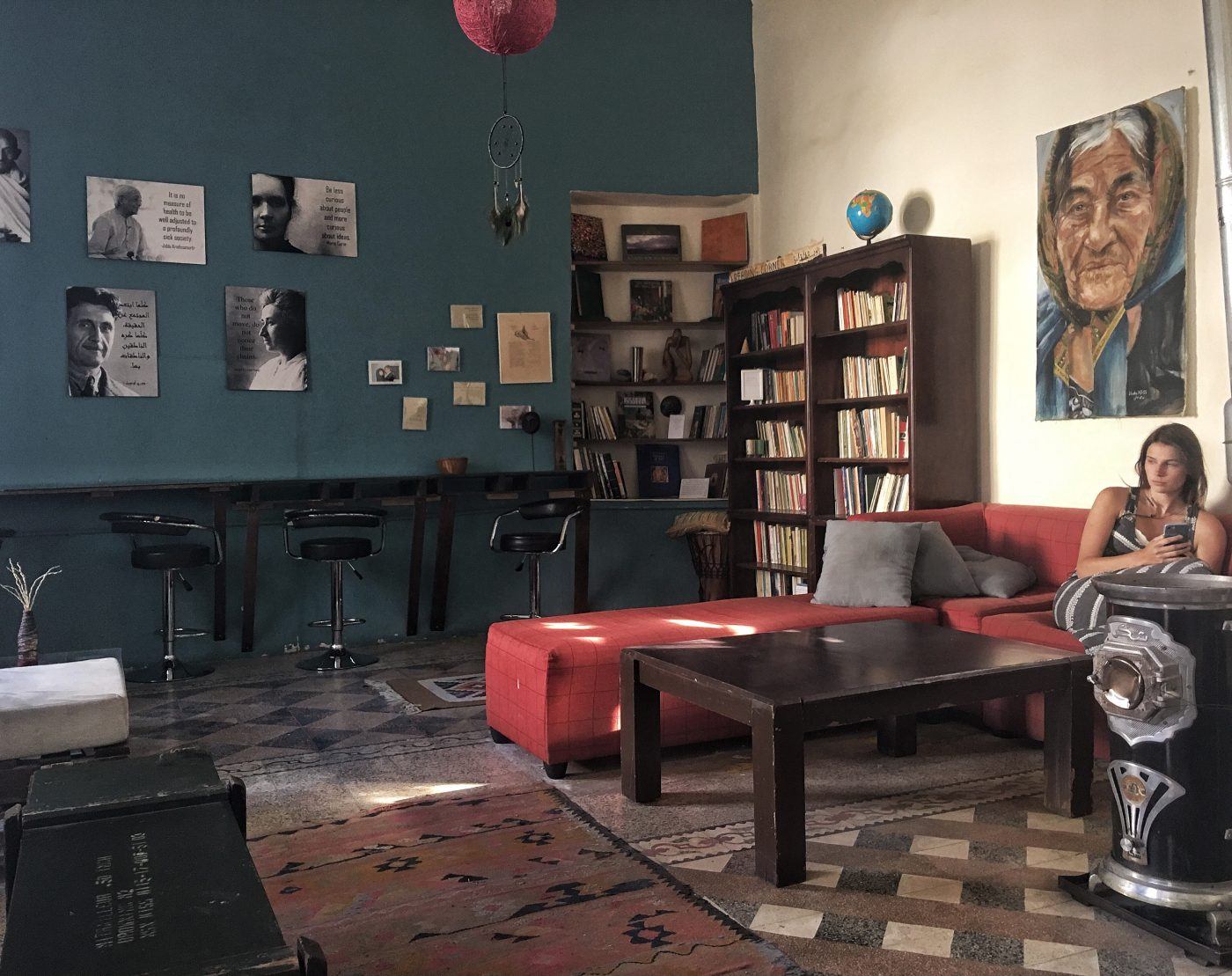 In an attempt to attract more customers, pretty much all hotels in Amman add the label "boutique" to their name – whether they really are or not. In fact, the vast majority of them aren't even remotely close to be considered boutique.
I hardly consider online reviews reliable, but this is one of those cases in which going through a few (with a pinch of salt, as always) may save you the hassle of having to change hotels because the one you picked is not nearly matching your expectations.
7. Everyone smokes (and coughs)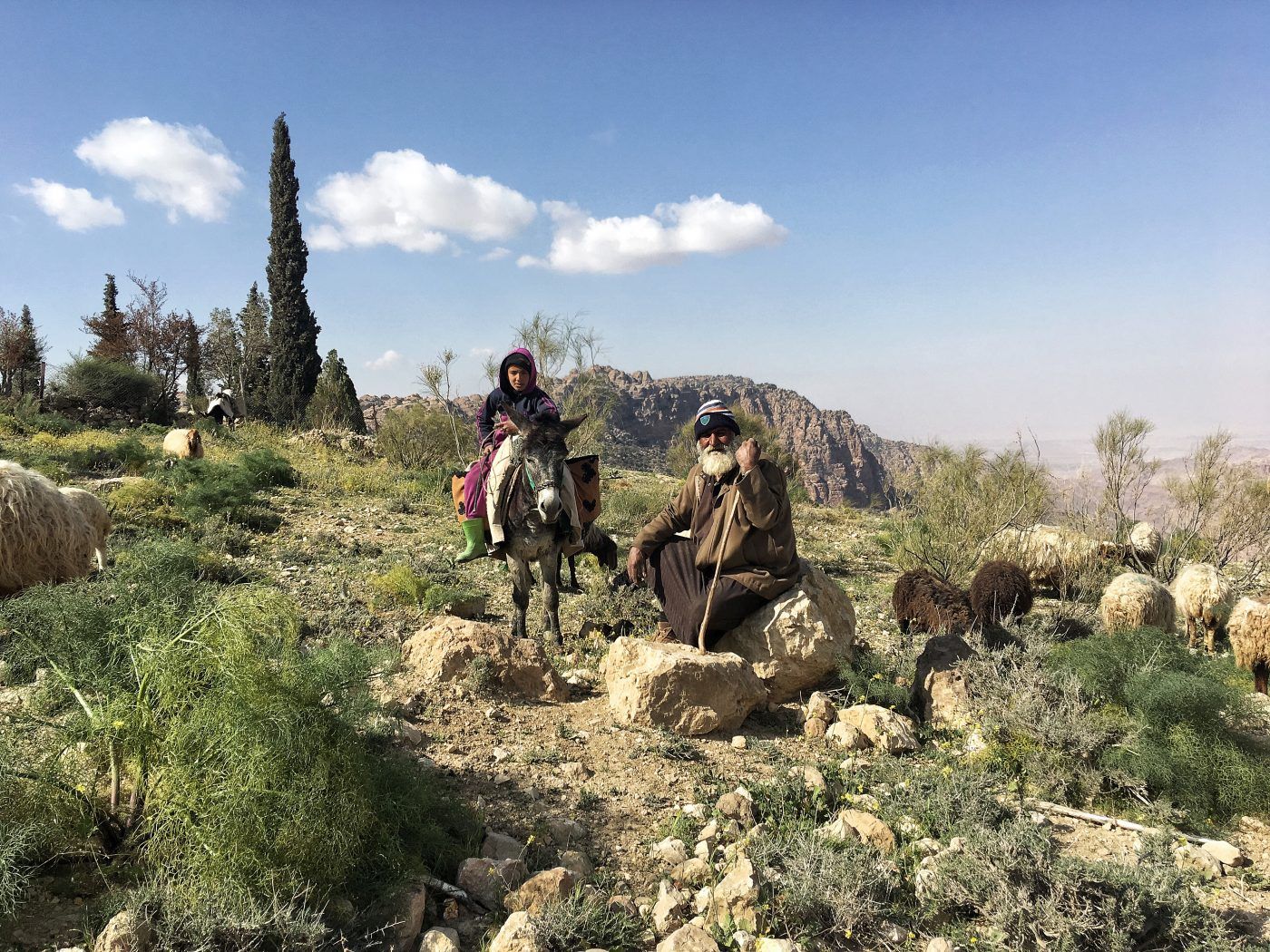 In my 12 days in Jordan I met no more than 4 men who didn't smoke. Although hotel rooms are generally non-smoking, smoking is permitted in the reception areas, the halls and even in the restaurants. Not only literally all the locals smoke, but even those coming from places like Europe or the United States, where smoking is pretty much forbidden anywhere, take advantage of the lenient regulations and smoke anywhere and everywhere.This isn't pleasant at all for non-smokers, and it is even less pleasant if you suffer from asthma.
Add to this the fact that the intense smoking causes tremendous cough with horrible build-ups, and you get the picture: it is a continuous concert of coughing, working up whatever is trapped in the throat, and spitting it around. Not exactly pretty to see and hear.
8. It's better to dress modestly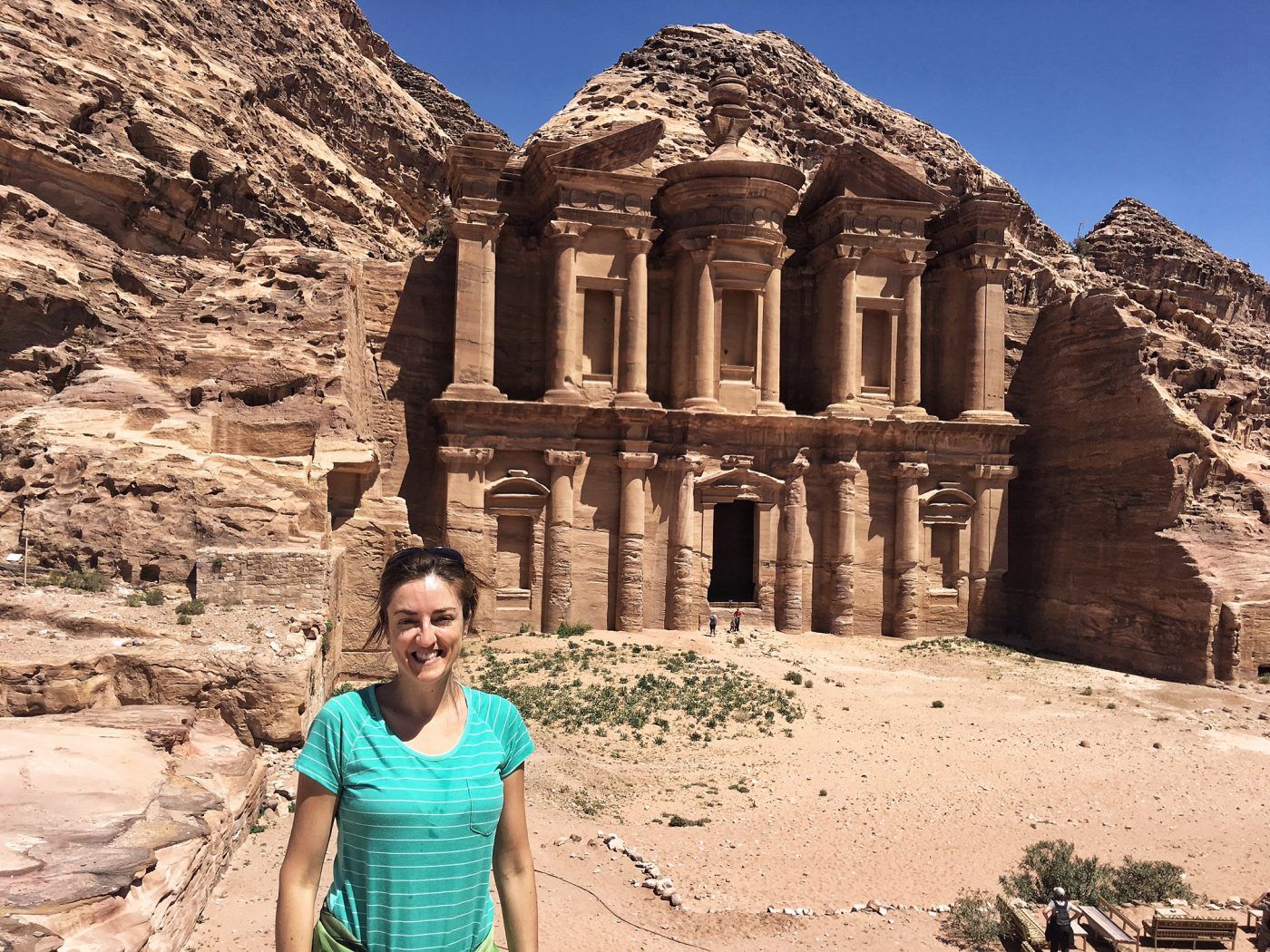 Jordan may well be the most open minded country in the Middle East, and Jordanians abroad are keen to point out that women in Amman can be spotted wearing tank tops and mini-skirts. However, in my 12 days in the country I have seen just one woman who wasn't dressed in the traditional way.
This is to say that although covering up isn't a requirement at all (I didn't), it is still better to dress modestly while visiting Jordan: wear pants or long skirts instead of shorts or mini-skirts and dresses, and t-shirts and shirts rather than tank tops.
9. Food is cheap, but alcohol is filthy expensive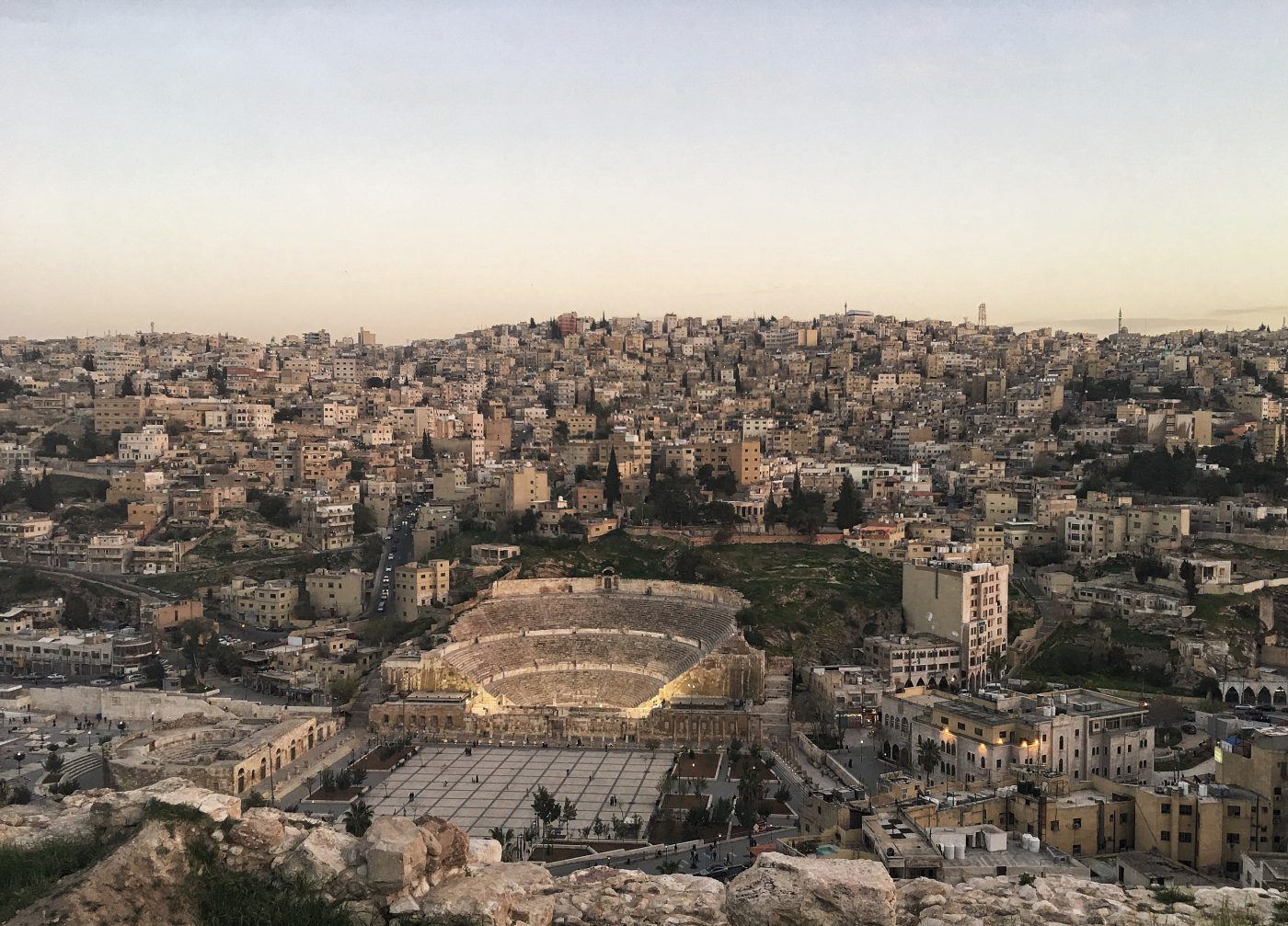 Food in Jordan is delicious, abundant and cheap. A few bucks will get you a whole load of hummus, falafel, baba ganouj, olives, bread and other local eats. Booze, on the other hand, is incredibly expensive, with a beer costing up to $10 USD. I decided to go dry for the time I stayed in the country, but if you are keen on that drink, you're better off buying alcohol from a liquor store or taking advantage of happy hour.
Jordan itinerary planning resources
Here are some useful links to help you plan your own trip.
Getting around Jordan
Sometimes it's not practical to take a taxi or walk.
Having had our share of scams from taxi drivers over the years, we try to use Uber whenever we can. Uber is available in Amman.
Rental car. Jordan's roads are clearly marked and in very good condition. The easiest way to get around is by renting a car. We personally use Discover Cars so we can compare prices from different companies all at once.
Public transportation. This website helps you plan the best route by plane, train, bus, ferry and car.
Private driver. There are private drivers who will take you to tourist sites for the day. You can find them here.
Where to stay in Jordan
We like to use Booking.com to make our lodging arrangements. Here are the hotels we stayed at while in Jordan. I won't mention the one in Aqaba, though. That one was horrible.
Book a guided tour
Sometimes it's easier to have someone else manage all the arrangements.
Organized tours—G Adventures offers insanely affordable small group tours on all 7 continents. With 100% guaranteed departures, even if you're the only traveler. Expect local accommodation, cuisine, and transport to connect you with the planet's people, cultures, landscapes and wildlife. Check out their itineraries.
Day trips and excursions—When we travel, we use Get Your Guide a It's our go-to for food tours, attractions and activities. Click here to see what's available in Jordan.
See more
Want to see more of this destination?
For more sightseeing, you'll enjoy our Jordan photo galleries.
Get a bird's eye view on Google Maps here. Zoom, scroll around and explore!
Read more
Online
On Amazon
Save this for later
Pin this to your Pinterest travel board.
Share it with your friends on Facebook.