Dan and I had been to nearly 60 countries when he died unexpectedly at age 59. Ironically, he passed away in America, not in Iraq, the Amazon jungle, the Darien Gap, or any of the other places that his sweet mom worried us safely through.
I've learned many things since then, including that life insurance is not always as cut-and-dried as we might think it is. There's an aspect that those of us with passports rarely think about.
Will my life insurance payout if I die overseas?
Veronica Baxter is a legal assistant who writes for Chad Boonswang Esq., a Texas life insurance attorney. I asked her to explain how overseas travel can affect life insurance coverage.
Life insurance policies and vacation are two topics that don't often appear together in the same sentence. If this is your first time seeing these two seemingly unrelated concepts side-by-side, then this article is for you.
Nobody expects terrible things to happen on vacation, especially not that someone would die unexpectedly. Perhaps that's why "making sure your or a loved one's death is covered while traveling overseas" is not one of the tasks on your list of things to prepare before traveling abroad.
What can cause a delay or denial in the case of an overseas death?
It's worth exploring those cases where a life insurance company might delay or deny a life insurance claim for someone who dies while traveling overseas. That way, you can take the appropriate measures to make sure you or your family are fully compensated in case of an accident or incident overseas.
Here are some of the most common reasons why the life insurance payout for overseas deaths is delayed or denied outright.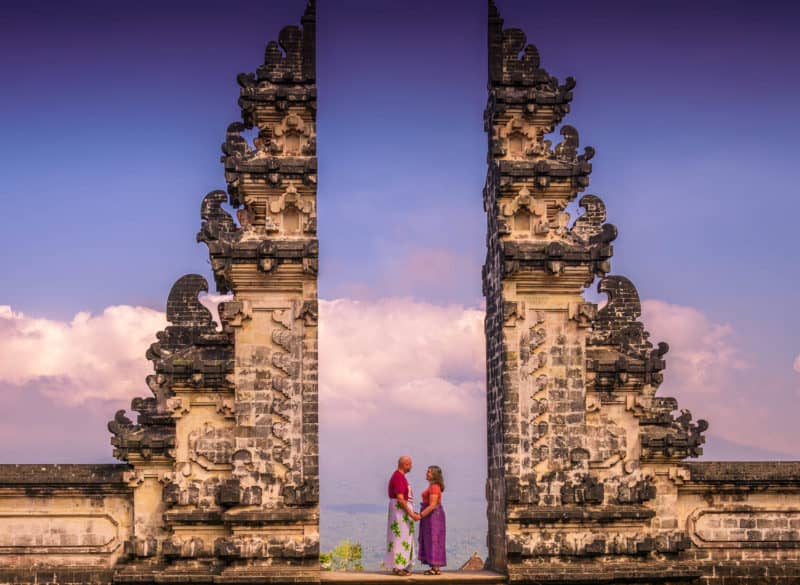 Insufficient proof of foreign death
It is far easier for insurance companies to substantiate a death in the United States compared to one that takes place overseas. The more remote or underdeveloped the area you are traveling in, the harder it is to gather substantial proof that death occurred.
Countries can differ vastly on their access to technology, the strength of their infrastructures, whether or not they are susceptible to foreign and domestic terrorism, and how vulnerable they are to natural disasters. Thus, depending on where a death occurs, it can be challenging to obtain the appropriate records.
Most life insurance policies will cover an overseas death after the policy has been in place for two years. However, the proof of death will need to be sufficient for a life insurance company to pay out. This becomes difficult in remote or environmentally dangerous areas, where the surrounding terrain can swallow up direct evidence of human remains.
Failing to disclose engaging in risky activities
When setting up a life insurance policy, you are often prompted to report any dangerous or risky activities you engage in. This information factors into the life insurance company's risk assessment.
For example, if you frequently go skydiving and do not report this activity, a life insurance company can claim that you misrepresented your risky behaviors should you happen to die while skydiving.
Failing to disclose international travel/misrepresentation in life insurance
Just as you might contact a bank or credit card company to let them know you are traveling overseas, it is a good idea to report to your life insurance company if you will be traveling. Not informing them can result in a complicated situation where they might deny payout because you or a loved one misrepresented some aspects of lifestyle in their application.
People who regularly travel for leisure should disclose this information early on, so that their life insurance companies cannot try to claim misrepresentation.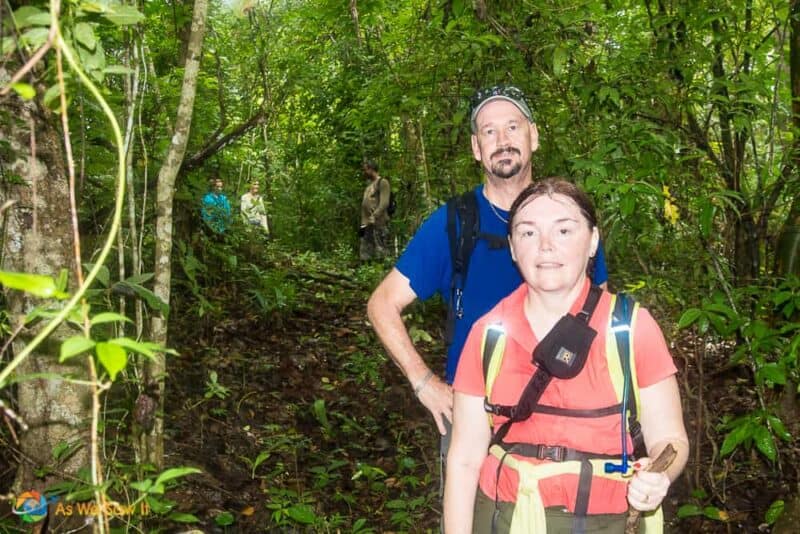 Suspicion that the insured committed suicide
Life insurance companies need proof that a death was not suicide before paying out to the beneficiaries. In the United States and much of Europe, determining whether or not a death was a suicide is a simple matter of a police investigation and a coroner's report. In such places it is relatively easy to conclude that a death was or was not a suicide.
However, for many of the reasons mentioned above, some countries do not have the infrastructure or means to perform such an investigation. Additionally, depending on the location or cause of death, human remains may be impossible to find and recover.
Insurance companies can delay the payout for a long time while investigating the matter to the best of their abilities.
Death due to an act of war
Most life insurance policies have exclusions for deaths caused by acts of war. What defines an act of war is relatively broad. Invasions, insurrections, revolutions, terrorism, and military coups are all broadly considered acts of war.
If you are traveling to an area that is experiencing political and economic instability, be advised. Should you be killed by an event that can broadly be considered an act of war, your life insurance policy can be denied.
Suspicious death
If the circumstances surrounding a death are suspicious or inconclusive, expect your life insurance company to investigate the situation further.
This means your payout will be delayed until the insurance company can piece the events and causes of the death together. Remember, this becomes more difficult in remote and underdeveloped nations.
What can you do to avoid a life insurance claim delay or denial?
We have explored many of the ways your life insurance company might deny or delay a claim should you or a family member die overseas.
But what steps can you take to reduce the risk of this from happening? As you will read, being upfront, updated, and honest with your life insurance provider is the best way to avoid a delay or denial of the payout.
Ensure your information on your life insurance policy is up to date
To avoid a denial or delay, you should regularly check your life insurance policy and update it to take into account any significant life changes or events.
Taking a job abroad or becoming a digital nomad, both of which would require overseas travel, would definitely be reasons to update your policy. This ensures that your provider cannot challenge a payout by claiming you misrepresented your information.
Checking and updating your policy regularly is the best way to avoid any challenges to your life insurance claim.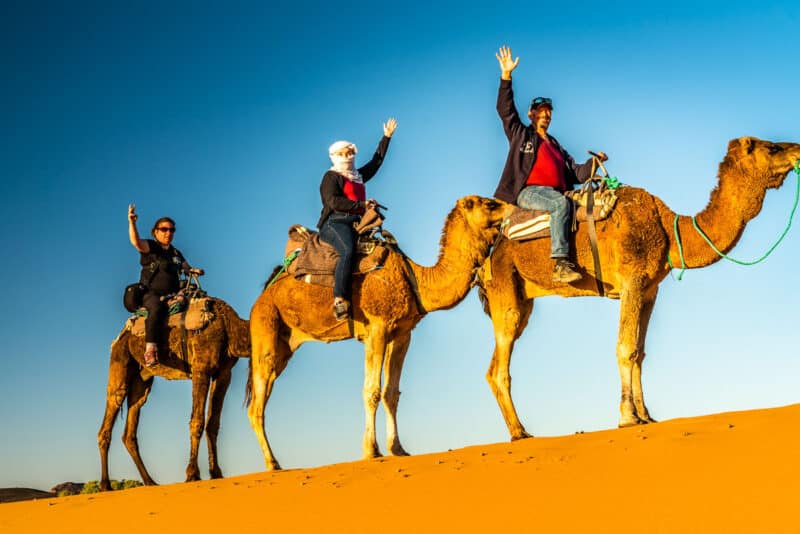 Keep a digital record of travel locations and activities
This is vital for policyholders traveling in remote locations with natural hazards. Posting an online journal that tracks where and what you were doing can expedite an investigation into your death or disappearance.
Even communicating regularly with someone via satellite phone can help investigators piece together the events leading up to your death and avoid any delay in the payout to your loved ones.
ⓘ TIP: You can use an app like TripIt to organize all your travel plans in one place. It automatically creates an easy-to-follow itinerary that you can share with loved ones back at home.
Make sure your policy accurately reflects any risky behaviors
If you participate in dangerous or risky hobbies, activities, or sports, then these need to be reflected in your policy profile. As a policyholder, it is on you to disclose this information so that your family can receive a payout in the case of your death.
You should update your policy as soon as possible to reflect anything that you didn't mention initially. Have you taken up diving, mountaineering, or piloting a plane since you bought your policy?
Remember, regular updates to your policy are essential to prevent any disagreements with the insurance company.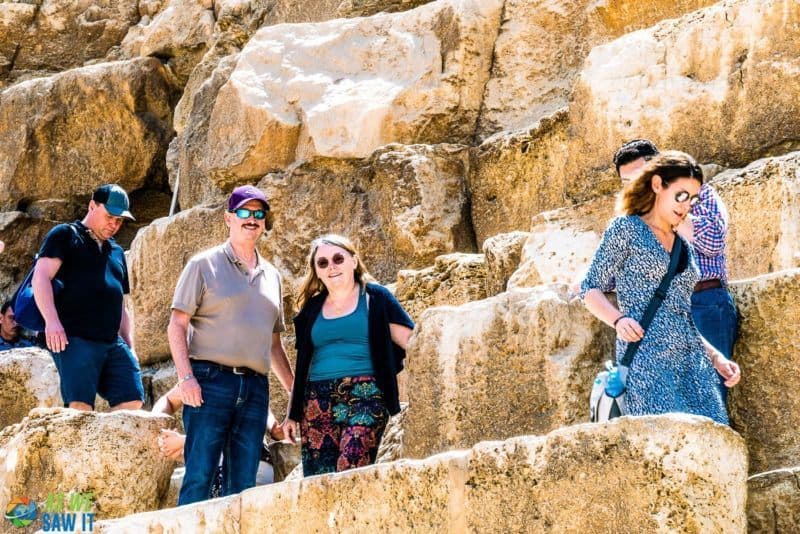 Take action now and prevent a denial or delay of your claim
If you know you will be traveling through less-developed countries or remote and dangerous locations, take action ahead of time to cover any accident or incident that results in your death. It is best to make regular updates to your life insurance policy to cover any big moves, life events, or even that extended vacation.
It might seem dour to prepare for the worst-case scenario, even when you are supposed to be looking forward to your upcoming trip. Just remember – things happen when we least expect them, and it's essential to have all your bases covered on the off chance that something unforeseen happens to you while traveling.
Want to read this later? Save it to Pinterest!