Dubai is a city that is constantly growing and expanding, making it an excellent place for foreigners to move to. But never mind the benefits that come with living in this Middle Eastern metropolis—what about the cost of living in Dubai for expats?
Dubai is a popular tourist destination that's well-known for its luxury and high cost of living. So it's important to be aware of the expenses that come with living in this vibrant and exciting city. This blog post will provide an overview of the cost of living for expats in Dubai, from housing and transportation costs to healthcare and everyday expenses.
So whether you're already planning your move to Dubai or simply curious about what life in the Emirates is like, read on for insights into the cost of living in this dynamic and cosmopolitan city.
Cost to have a car in Dubai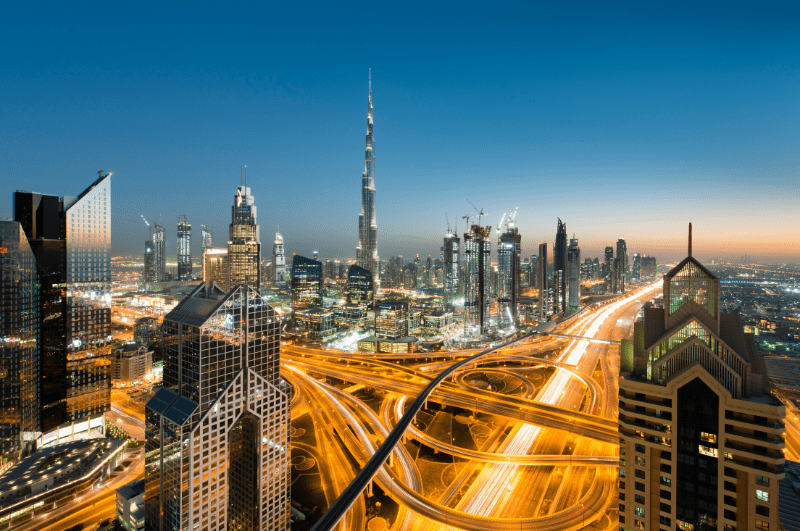 There is no doubt that there is no end to the things to see and do in a city as vibrant and exciting as Dubai. With an extensive public transportation system, it's easy to get around without a car. However, if you're planning on living in Dubai and want the freedom to explore outside of the city limits, you'll need a car.
If you only want to get out of town occasionally, consider just renting a car for the duration. All over the world, electric vehicles have become the most desirable mode of transport. Tesla prices in the UAE range from $297 for a Tesla Model X to $505 for a Tesla Model X P100 per day.
The main advantages to renting a car in Dubai are that you don't have to worry about maintenance costs or depreciation, and you can usually find a short-term rental contract that suits your needs. Moreover, you can rent a different car every month if you like, since rental companies offer a wide variety of models to choose from.
Shipping your car overseas is another option, assuming it's equipped for driving on the right-hand side of the road.
Or you can buy your own car. A basic economy sedan will cost about $11,100 per year. Buying a Toyota Corolla, which is a popular option among expats, will cost about $5,700 per year, not including the downpayment.
Cost to rent an apartment in Dubai
Just as with everywhere else in the world, everything depends on what part of the city you want to live. If you want to live near Dubai city center, then this convenience is not cheap. It will be far less expensive if you are prepared to rent housing on the outskirts.
For example, if you rent a one-room apartment in the center, it will cost about $1,400. On the outskirts, renting such an apartment will cost $900.
Many visitors prefer to live in areas where other expats live. Living in such exclusive areas is also considered expensive. If you want to stay at Dubai Marina or the community at Jumeirah Beach Residence, be prepared to pay between $27,000 and $39,000 a year.
If living in a community among other expats is not so important to you, then cheaper accommodation can be found in other local areas.
Living expenses in Dubai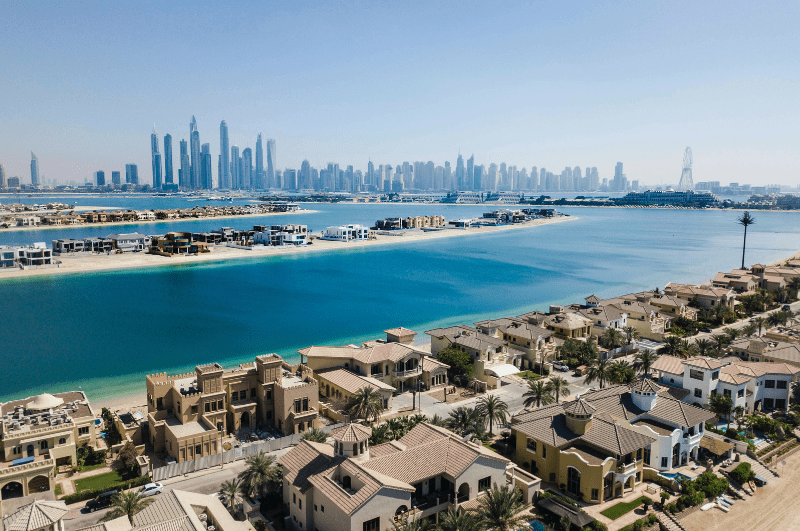 In general, the average cost of living has been going down. Last year, the average cost of living decreased by almost 90% compared to 2020. If family costs are taken into account, the average cost of living has decreased by almost 33%.
Not factoring in housing costs, the monthly cost of living in Dubai in 2022 is about $950 per person. A family of 4 will need about $3,260 per month.
As a comparison, a single person living in London will need about $1,200 a month for living expenses. In New York, it's slightly more expensive: $1,370 per month.
There are no problems with finding various products, entertainment places, or exciting events in Dubai. Since many tourists and expats live here, you will find an abundance of everything you need.
As you might expect, it is much cheaper to buy local products, since all imported goods are expensive.
A single person spends about $135 on groceries per month, a couple – $265, and a family of 4 – $525.
If you want to eat out:
A meal at an ordinary restaurant will cost $9 per person.
A meal at a mid-range restaurant for two will cost $69-82.
At a fine-dining restaurant, it will cost $136-273.
Clothing, accessories, and other goods in shopping malls can be expensive as there are numerous brands selling goods in such malls.
As for entertainment, going to the cinema for one person will cost $11. Monthly gym membership costs about $82.
The price of 1 package of Marlboro cigarettes in Dubai is $5.12.
ⓘ TIP: Check the Expatistan website for more details on the cost of living in Dubai.
Medical expenses in Dubai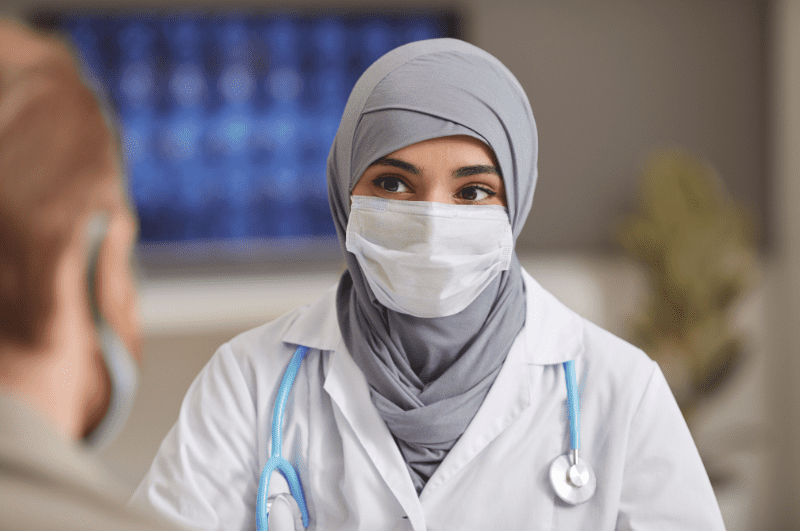 The UAE's healthcare system is considered one of the best in the world, with many public and private healthcare facilities offering state-of-the-art treatment.
By law, all residents in the UAE are required to have medical insurance. The bad news is that Dubai is the 7th most expensive country in the world for private medical insurance (the UK is 6th, and the US is 1st).
The good news is that if you are employed, your employer is required to provide insurance coverage for their staff. However, if you're not employed, you will need to buy a policy yourself. You can expect to pay around $2,720 annually for a reasonably comprehensive medical insurance policy.
So, for example, a short trip to a private doctor costs on average $72.14 in Dubai, according to the Expatistan Cost of Living Index.
Thoughts about the cost of living in Dubai for expats
The cost of living in Dubai for expats is not as expensive as one may think. While the city is known for its luxury lifestyle, there are many ways to live a comfortable life without spending a fortune.
We hope this has given you a better understanding of what the cost of living in Dubai for expats is really like.