Shipping a car to an entirely new continent is confusing—not to mention expensive. It's important that you feel comfortable with the people you work with. Otherwise, you'll end up dealing with more stress than you originally bargained for. Alas, finding the right shipping company is much like trying to find a needle in a haystack. You must sweep through the entire pile before finding what you need—and that could take some time.
Luckily, you have this nifty guide that can help make the process of shipping your car to South America go much smoother. But first, let's talk about roll-on/roll-off ships.
What are roll-on/roll-off ships?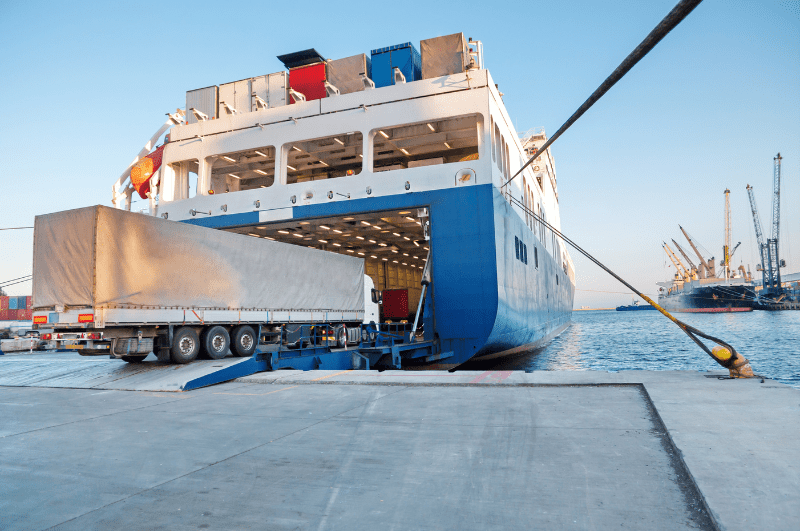 Roll-on/roll-off (Ro-Ro) ships carry wheeled cargo overseas. They were first used in the 19th century to carry trains, bridges, and other vehicles across rivers that were too wide. There are several types of ro-ro vessels; however, the ones most often used to transport cars and trucks across waters are known as pure car carriers (PCCs) and pure truck and car carriers (PCTCs).
Unlike typical cargo, ro-ro cargo is measured using a unit called lanes in meters (LIMs) instead of metric tons. You can get a cargo's LIM by multiplying the length of the cargo by the number of decks occupied and the width of its lanes. Lane width will vary between shippers, so you can get a more accurate calculation.
How much does it cost to ship a car to South America?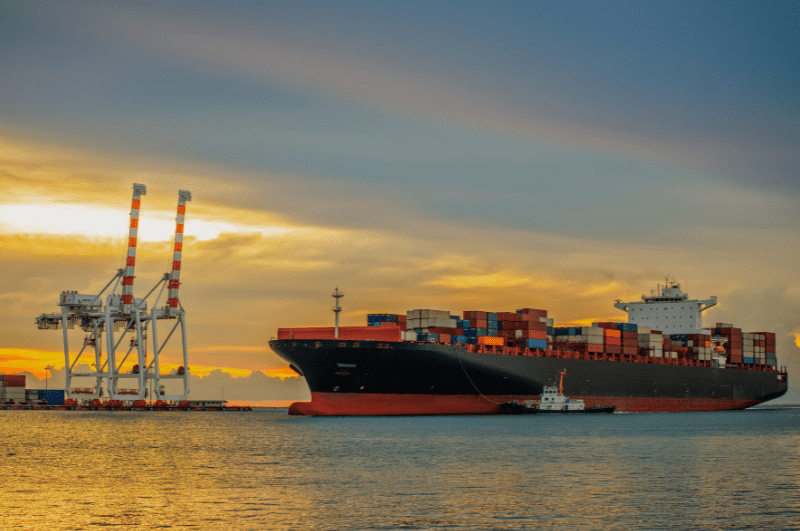 There is no single price for shipping a car to South America. It will vary based on several factors, such as:
Where you're from
The size of your vehicle
Mode of delivery (drop-off/pickup)
Shipping a car to South America from the USA can cost around $900 to $4,000 per car. Your costs can go up and down, depending on your port of departure and port of destination. For instance, shipping a vehicle across the Darien Gap―Panama to Colombia―would be much cheaper than if you were shipping from Vancouver to Rio de Janeiro.
The size of your vehicle can also influence the price of shipping. The less container volume your shipper handles, the more expensive it will be to ship your car. The opposite can be said if you were to have a larger container volume.
Mode of delivery can also increase or decrease the cost of shipping a car to South America. If you drive your car directly to the port of departure, it will be much cheaper than it would be to have your shipping partner pick up your vehicle.
What is container consolidation?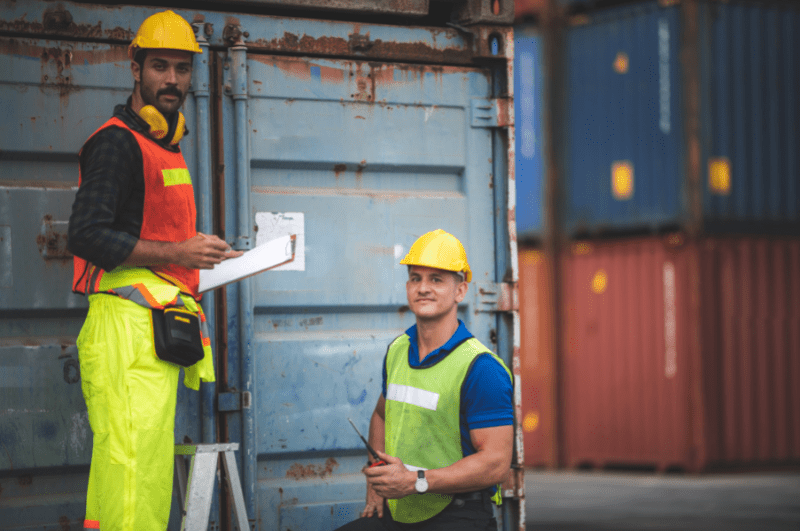 If you're looking for ways to save more on your shipping, you might want to consider container consolidation. This shipping method is one of the best ways to cut down the costs of shipping a large item—such as a car—to faraway locations.
Consolidated containers often hold multiple smaller shipments together in one area. Since these smaller shipments can't fill out an entire container on their own, it's more economical for customers to get a consolidated container than a single large one.
Amerifreight has one of the best consolidated shipping services in the country. You can read a ton of Amerifreight reviews to get more details on the subject.
How to find the right shipping partner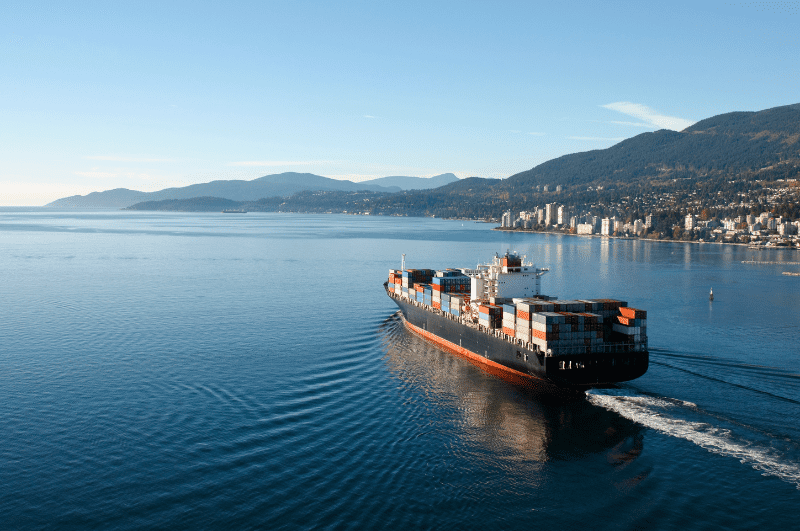 There are over a dozen shipping partners for you to choose from. While many of them can offer first-rate service, there are a few that you need to avoid.
The following is a list of things to do to find a good roll-on/roll-off shipper:
Conduct research
The first thing you want to do when looking for the right car shipping company is to research and explore. Check out your prospective company's website and see what services and features they have to offer.
Some websites will have a customer feedback section where previous clients can leave their comments about the company's services. Make sure to skim through a couple of them to see how people like (or dislike) their services.
Furthermore, you can check your local Better Business Bureau to see if your preferred company is registered with them. The BBB is a reliable source of company information and feedback. They typically run surveys and research on the companies registered under them. They also rank the companies depending on the quality of work they provide.
Consider experience
An important thing to consider when looking for an auto shipping company is its experience. Do they have previous experiences in handling jobs like the one you need?
For example, some auto shippers specialize in handling luxury or expensive car brands. These shippers will have all the necessary tools and equipment needed to preserve the newness and vigor of your car.
Working with a company that doesn't have the same experience may lead to unwanted damages and errors. It could even result in your car getting wrecked in an accident.
Remember to ask your prospective car shipper about their experience. Make sure they know how to handle your specific situation to avoid experiencing negative results.
Double-check information
It's easy to fake many things online nowadays. To be safe, make sure that the company you choose is credible and trustworthy. Check for permits and licenses to ensure they're compliant with the right authorities. As well, look for references that can help you confirm the company's credibility.
BBB, TransportReviews, Google, Facebook, and TrustPilot are good places to start your search. The best auto transportation firm will typically be listed on the main review websites.
Try to look for reviews from clients who were in a similar situation as you. For instance, if you need to transport a luxury vehicle, you'll want to look for feedback from clients who made the same transactions.
Ask for a quote
Once you've found the company that's perfect for your needs, contact them and ask for a quote. Car shipping prices will vary from company to company. If the quote you received from one provider isn't exactly within your budget, you can try another company until you find a provider that matches both your budget and shipping needs.
Don't be scared to bargain with the company, too. The best companies will find ways to match your budget and shipping needs. So, if you think the quote is too expensive, try and ask for discounts or alternatives that you can get instead.
Quality over quantity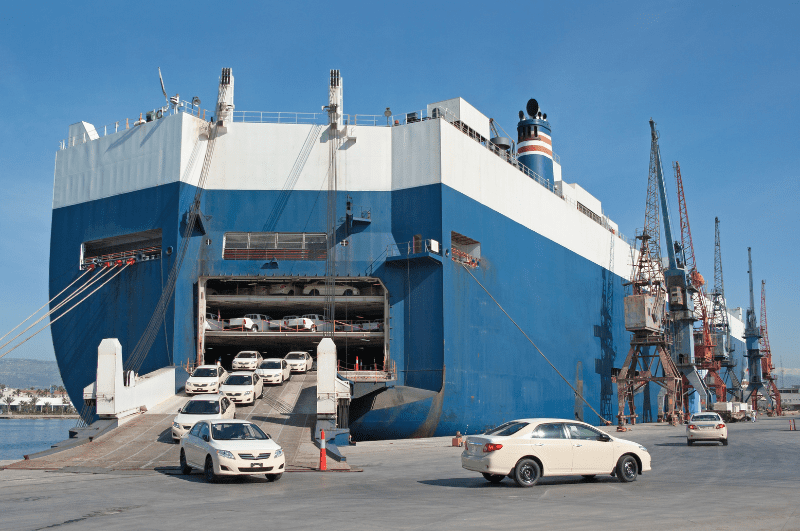 Although getting your car from point A to point B is important, the way your shipping partner handles transactions is more critical. You want your car to arrive at its destination safe and intact.
Reckless shipping companies that fill their cargo containers to the brim can easily put your shipments at risk. So, even though the price is right for your budget, remember to consider how the company conducts its operations.
The best auto shipping companies will try to accommodate as many customers as possible, all while maintaining high levels of quality.
The bottom line
Shipping your car to South America doesn't have to be difficult. Partnering with the best shipping companies in the industry can ensure your vehicle remains safe throughout the entire process. You can feel at ease knowing that your car is in safe and professional hands.
While there are hundreds of auto shipping companies to choose from, only a few will stay faithful to their promise of high-quality services.
Remember to conduct well-detailed research on the companies you're interested in working with. Avoid settling for the cheapest offer, and always double-check the information you gather. It's much easier to fake documents and data online nowadays—so you can never be too careful.