When you're looking for a destination that has mangrove forests full of birds and mammals, deep water filled sinkholes just waiting to be explored, and a tropical climate that never dips below 18°C/64°F every month of the year, then Cozumel is the island for you!
Located on the Yucatan Peninsula, in the state of Quintana Roo, Cozumel is Mexico's largest Caribbean island. This cruise port is famous for its stunning beaches, historic adventure tours, and an abundance of both family-friendly and adult activities.
Want some ideas of the best things to do in Cozumel? You'll be able to walk or take a horseback ride to discover beautiful parks and sandy beaches on the island. Or you could take the ferry from San Miguel to Playa del Carmen on the mainland, hire a car or scooter, and visit Riviera Maya for the day.
Why not extend your stay and fly to Cancun for a few days, then transfer to Playa del Carmen. Spend a few days in Riviera Maya enjoying the beach and exploring the Mayan ruins, then head to Cozumel for your island time. You can prearrange transportation from Cancun airport to your Cancun hotel using Cancun airport transportation.
Our Cozumel travel guide will give you the essentials for planning your trip. Just remember to bring your camera – you'll come home with some spectacular photos!
ⓘ TIP: Between May and October every year, there can sometimes be a seaweed problem in Cancun and Riviera Maya. Swimming in it does not create a health hazard, but it can be annoying. You may wish to plan more land-based activities if it's especially bad.
Places to stay
Find somewhere to stay using the map below. The search bar will bring you to any location, and you can use the filters to view experiences and car rentals. The icon on the bottom left will show you a heat map of areas with shopping, nightlife and transit lines.
Here are some things to do in Cozumel for a day (or more!)
Cozumel is a popular cruise port and vacation spot, and a lot of visitors spend their time on silvery white sandy beaches, enjoying swaying palm trees and an azure blue ocean.
Others spend their days at all inclusive resorts and easily fill two weeks with activities. However long you're spending here, you can find plenty of things to see and do, for all ages and interests. (Hint: One of them is scuba diving!)
ⓘ TIP: If you only have one day in Cozumel, many of these activities can be done on your own or by booking a private guide. Self-booked tours are less crowded and often cheaper than cruise ship shore excursions.
1. Visit the Punta Sur Eco Beach Park (Faro Celerain Eco Park)
Want to see crocodiles and exotic birds, explore the El Caracol Mayan ruins or simply relax in a hammock on a stunning white sand beach? If you're a nature lover, then 2500-acre Punta Sur ecological reserve is a must, with crystal clear water and a reef that is perfect for drift snorkeling. Or perhaps you'd like to visit the Faro Celerain Lighthouse, which contains a small maritime museum – you can climb to the top to admire the view!
Punta Sur Eco Park is one of four parks on Cozumel (the others are Chankanaab, San Gervasio, and Museo de la Isla).
ⓘ TIP: This private jeep tour takes you to two of the most famous eco parks on all of the island, Punta Sur & Chankanaab. It includes tequila, snorkeling, lunch, and much more.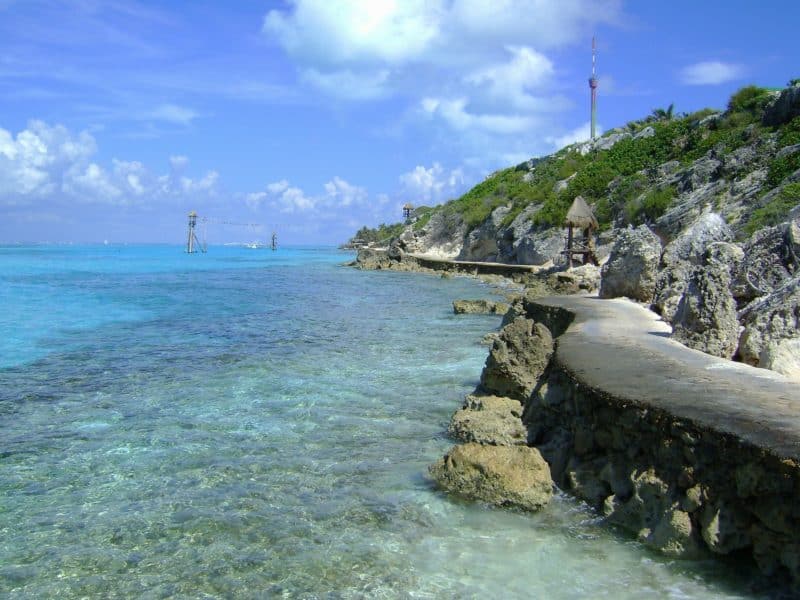 2. Spend a day at the beach
Most beaches offer sand and surf, and some even offer a beach bar, which is basically food and drinks with a view. Cozumel beach clubs kick the beach experience up a notch with a ton of additional amenities.
Although features vary by club, a day pass will give you access to such things as free WiFi, food, and drinks, aquatic sports and tours. Imagine snorkeling to your heart's delight, or having an expert guide teach you how to paddleboard and then take you on an underwater adventure before you relax with a book at the pool or chill out at the beach bar.
For adventure lovers traveling with beach bums, there's even a beach club at Chankanaab National Park.
ⓘ TIP: Playa Mia Grand Beach Park offers a day pass. For one low price, you can not only relax on the beach and swim in the sea for the entire day, you can brave the thrilling water slides, floating park and more.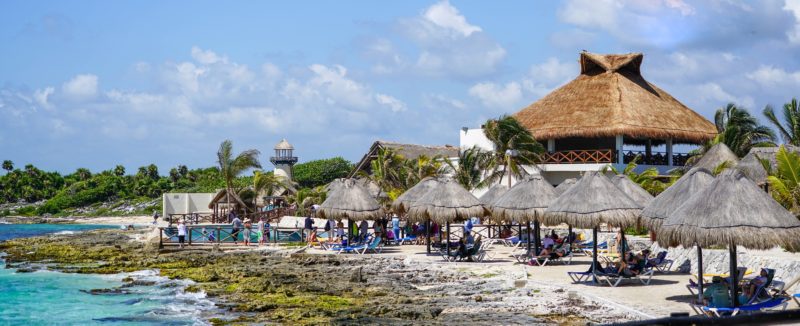 3. Zipline through the jungle
Many theme parks have zip lines where you can get an adrenalin rush as you fly through the air. Shelved platforms and thousands of feet of lines make this experience a blast.
The one at Chankanaab offers a variety of lines and you can challenge yourself to fly over the jungle and the lagoon on a zip line and walk on the suspended crocodile bridges.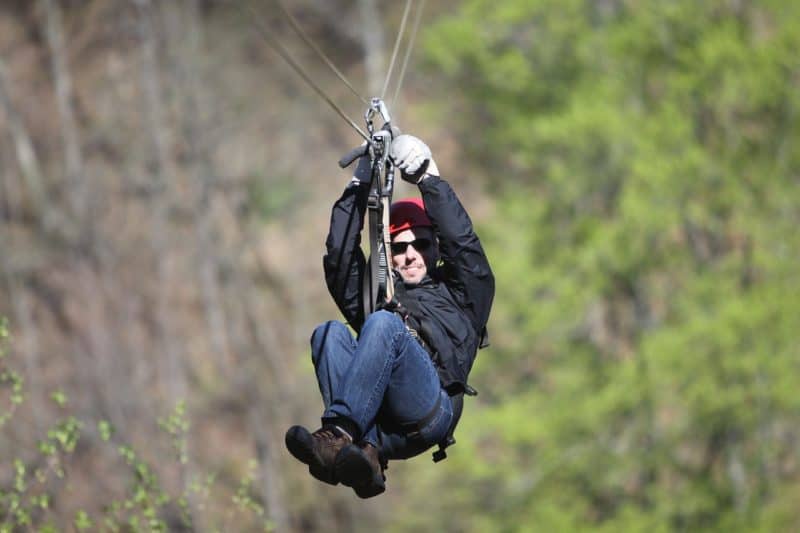 4. Explore ancient Mayan ruins
You can either visit on your own or arrange a guided tour through the historic remains and learn all about the ancient culture. Professional guides know all about the authentic Mayan world and will take small groups for a personal experience.
Three of the best Mayan ruins in the Yucatan are:
5. Join the turtle conservation program
Cozumel is blessed to be the nesting site for thousands of sea turtles each year, and even Cozumel's Municipal Department of Ecology has a Turtle Program.
Depending on the time of year, you'll be able to watch turtles making nests and laying eggs or guide the baby sea turtles to the sea after hatching.
ⓘ TIP: Some private Jeep tours offer customizable itineraries. You can add additional activities, such as the San Gervacio archaeological site, a tequila tasting or the above, a chance to release a turtle into the wild.
6. Take part in the Amazing Cozumel Race
The Amazing Cozumel Race is a unique, self-guided tour of San Miguel – part obstacle course and part scavenger hunt. The aim is to be the winner as you follow clues to solve mysteries as you run through San Miguel streets onto the beach.
Each new clue will lead you to a new location. You'll need your wits, energy, and spirit of fun as you race against the clock and other competitors. The fun doesn't stop when the clues run out, either. The race ends at a local cantina – complete with prizes – and everyone is treated to snacks and beverages.
If you don't want to race, you can just walk – and shamelessly ask the locals for help!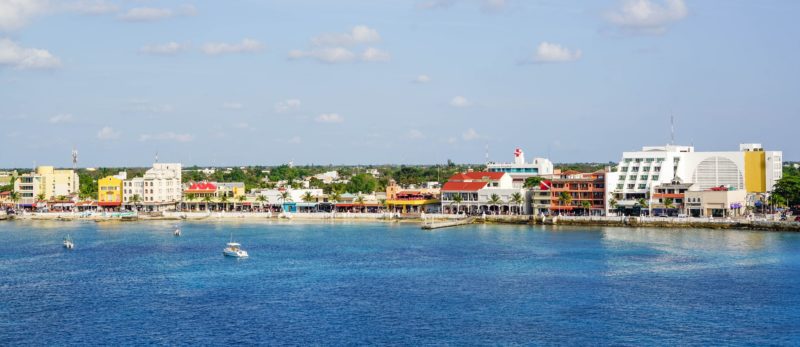 7. Go scuba diving
In Cozumel scuba diving is really popular. That's due to the Yucatan Peninsula's crystal clear waters and unrivaled coral reefs, all teeming with diverse marine life.
Five favored Cozumel dive sites are:
Santa Rosa Wall – providing divers with caves and tunnels to swim through with an array of marine life on the descent deep into the Caribbean sea
Columbia Wall – this is over 30 meters tall with coral pillars as high as 20 meters. Sea turtles, barracudas, and eagle rays can be spotted on the dive
Palancar Reef – this reef located in a calm sea is ideal for beginners and offers views of multi-colored corals and sponges
Barracuda Reef – only for experienced divers as the currents can be dangerous, but the marine life sightings of sharks, rays, and barracudas make this a truly memorable experience
Punta Tunich – is renowned for its white sandy dunes with ridges of coral rising up to 18 meters, where grunt and snapper fish reside.
Prices start from about £120 for a single dive. This normally includes transportation to and from the dive site plus the equipment rental – your wetsuit, boots and flashlights (torches). Cenote entrance fees and certified guides are also often included. Here is a good dive company to go with.
On the other hand, if the open water doesn't appeal, maybe another unique activity would be more to your liking: scuba diving in a cenote. These are water-filled caves, and you have a whole range of diving locations to choose from.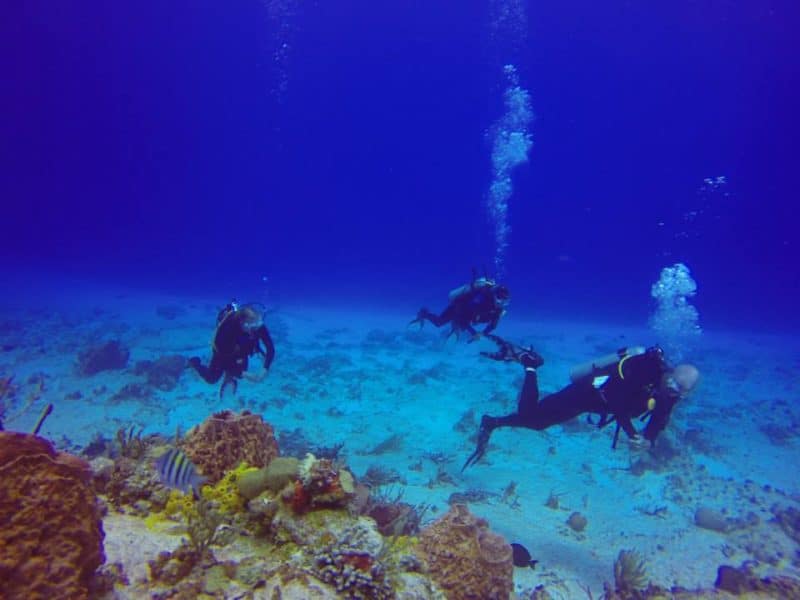 8. Become a certified scuba diver
A scuba diving certificate confirms that you know all about the risks involved in diving – and know how to stay safe underwater. Open water classes will teach you the basic skills at beginner level, then you can progress onto more advanced courses. Here is one you may like.
Once you've got all the required skills, you'll be able to take part in tours exploring mysterious underwater caverns. Why not go on a crocodile night dive, or a whale shark tour? Bull shark diving and lionfish hunts are another two adventures you could go on. SCUBA will give you some of the best experiences in a lifetime.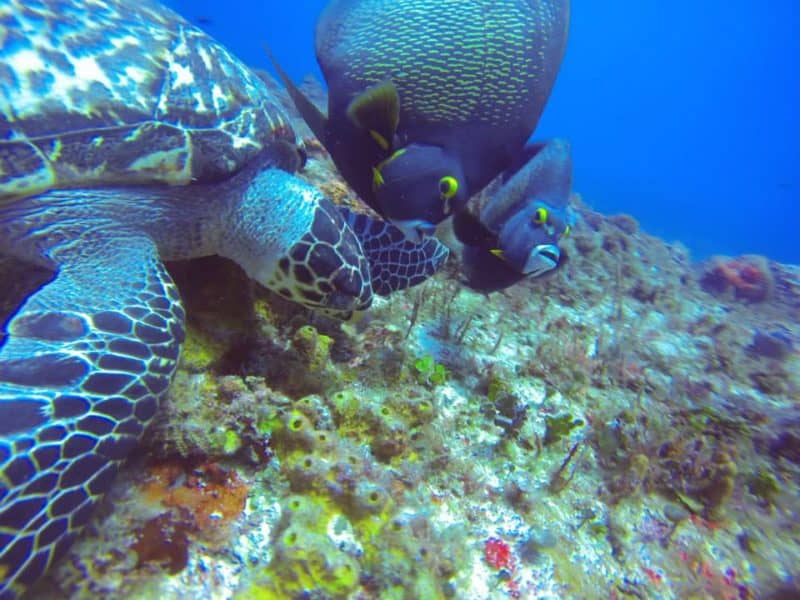 9. Take a food tour
One of the great joys of travel is discovering local foods, and a food tour is the perfect way to do it. On a food tour, your guide will bring you to small, out of the way eateries far from tourist mainstays, where you'll taste the authentic dishes of the Yucatan. You'll have an opportunity to taste a wide variety of dishes, ranging from traditional street fare to regional Yucatan cuisine. And your guide will ensure that you won't need to worry about Montezuma's revenge or fret about dietary restrictions because you can only eat vegetarian food.
This is a great experience for adventurous food lovers.
ⓘ READ MORE: Vegetarian Mexican Food: What You Need to Know as a Tourist
10. Enjoy a cruise
Hopping aboard a boat is one of the best ways to enjoy Cozumel. You have your choice of cruise styles, too, from yachts to catamarans and more. There are Pirate cruises, dinner cruises, and other cruises where you just relax on board enjoying drinks and snacks. Others take you to snorkel on the reef so you can check out all the abundant sea life.
When it comes to romantic experiences, few things can compete. Picture yourself on the water with your loved one, enjoying a Margarita while watching the fiery sun touch the horizon as the stars come out.
Sigh.
Where to stay in Cozumel
If you're looking for the best places to stay – here are some recommended places. Read their reviews on booking.com.
When is the best time to visit Cozumel?
The best time to visit Cozumel is between March and June, before the hurricane season and heat set in. You'll likely score a great hotel deal in San Miguel. Technically, hurricane season in the Atlantic runs between June 1st and November 30th, but most hurricanes occur August through October.
ⓘ TIP: The best precaution you can take, just in case a hurricane does occur, is to purchase trip insurance.
December to February/March is Cozumel's busiest period, thanks to cruise ships. Expect crowds and premium hotel prices, especially during Christmas and spring break.
January is the coldest month and June is the hottest. The rainiest months are from June to November.
Annual festivals in Cozumel
Depending on whether you enjoy festivals or prefer a less crowded holiday, plan your vacation around these events:
February/March – Carnaval (February-March)
April/May – El Cedral Festival
May – Boat Rodeo and Fishing Tournament
June – Festival of San Pedro and San Pablo
September – Cozumel Independence Day
November – Ironman Cozumel
December – Fiesta of the Virgin of Guadalupe
What to wear in Cozumel
Even in mid-winter, it's generally hot in Cozumel, so dress light. Cool, casual resort wear is acceptable everywhere.
Remember to pack a sweater or lightweight windbreaker for cool evening breezes and frigid air-con.
Tip: Walking around in your swimwear is frowned upon. If you're planning to both sightsee and spend time at the beach, we recommend wearing your swimsuit beneath your clothes.
Tipping guidelines in Mexico
It is customary to tip between 10% – 20% in Mexico.
Tour guides: Good tour guides – 10% to 20%.
Bars. Bartenders / waiters – $1 per drink or 10% to 15% of the total bar tab.
Restaurants. Wait staff – 10% of the total bill, more if you have received good service. BUT some restaurants add a 10% service charge, so check your bill before automatically leaving your tip.
Luggage. Hotel porters / taxi drivers – 10 pesos per bag.
Planning resources
Here are some useful links to help you plan your own trip.
Tourism authority: Mexico's tourism website has many useful trip planning resources. Other sites: Go-Mexico and This is Cozumel.
Airports. Mexico City's international airport is Benito Juárez International Airport. Airport code MEX. The code for Cancun International Airport is CUN.
Airport to hotel. Taxis are available, as is Uber. Another option is to book a private limousine service. They will greet you with a sign in the airport, help with your luggage, and escort you to your hotel.
Visas. Project Visa is an easy-to-use tool that will tell you if you are eligible for Visa on Arrival (VOA).
Currency: This website will help you calculate currency exchange values.
Travel insurance. You'd be surprised at how cheap it is and how much it covers. Trust us, when an airline misplaces your suitcase for a week, you'll be glad you have it. Learn more here.
Getting around
Sometimes it's not practical to take a taxi or walk.
Rental car. Find and book a rental car here.
Public transportation. This website will help you plan a route by plane, train, bus, ferry and car.
Book a guided tour
Would you like to have a knowledgable person show you the sights and manage all the arrangements? Get Your Guide offers a variety of excellent guided tours and skip-the-line tickets.
G Adventures offers multi day tours, insanely affordable small group tours on all 7 continents. 100% guaranteed departures, even if you're the only traveler. Expect local accommodation, cuisine, and transport to connect you with the planet's people, cultures, landscapes and wildlife. Click here to look at their itineraries.
Read more
Online
Other relevant articles include:
On Amazon
If you're traveling to Cozumel, you may be interested in:
See more
Want to see more of this destination?
For more sightseeing, check out our Cozumel photo gallery.
Get a bird's eye view on Google Maps here. Zoom, scroll around and explore!
Want to save this for later? Pin it to your favorite Pinterest board!