The Philippines is quickly emerging as one of the most popular tourist destinations in Southeast Asia. Veteran travelers often compare it to what Thailand or Vietnam used to be like 30 years ago, making it an ideal vacation spot for those who are looking for an exciting adventure.
While we have yet to visit the Philippines, it's certainly high on our bucket list! With more than 7000 islands and countless beautiful places, there's never a shortage of amazing things to see and do.
How do you choose where to go?
The problem with choosing the best places to visit in the Philippines for a vacation is that each island has its own culture, language, and foods. This truly is one place that is nothing like any of its neighboring countries. With so much breathtaking nature, countless tourist attractions, and some of the world's best beaches, it's hard to figure out where to head first.
Then there's the issue of deciding where to stay and how to get there. You might not be aware that traveling between different locations in the Philippines can be quite complicated. Many places can only be reached by car, plane, bus or boat. And sometimes they require a combination of them!
All of this makes planning the trip extremely time consuming … and just a tad frustrating. So we've finally realized that it would be smarter to book a travel package to the Philippines. There's something to be said for using a professional. They already know the best places to see in the Philippines, which hotels are good, and the best way to get from place to place.
If you been following our blog, you know we are big fans of relying on local guides when we travel. Having someone who knows the country to help you plan and execute your trip leaves you more time to focus entirely on enjoying this wonderful country.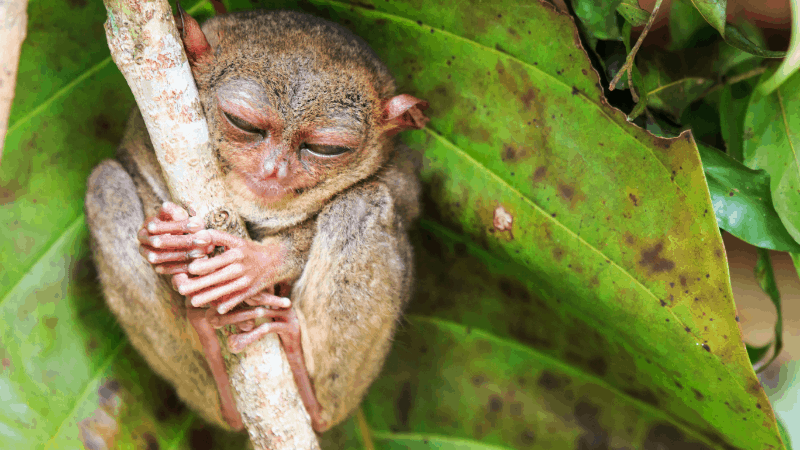 Best places to visit in the Philippines
According to both tourists and locals, these spots are the best places to visit in the Philippines:
1. Manila
We start things off with what might not seem like the most exciting recommendation – the capital city Manila. Almost all international flights land there, so you are bound to visit Manila whether you like it or not. The only alternative is to fly directly to Cebu instead, but that's only possible if you arrive from another Southeast Asian country, as there are no direct flight to Cebu from other parts of the world.
Most people tend to run away from Manila as quickly as possible as they make their way to the more exotic islands you can read about further down this list. And who can blame them? At first glance Manila comes off as a dirty and crowded metropolitan, hardly the paradise getaway you probably had in mind! It takes a little bit of effort to discover this city's hidden secrets, but once you do, you unravel some of the most interesting and unique experiences the Philippines has to offer.
If you are only interested in nature and the island lifestyle, then obviously Manila isn't for you. But for those who usually like to combine nature with some culture and learning, Manila can offer a very stark contrast and a great balance to the island experience. To put it bluntly, spend at least a day or two in Manila if you want to understand what life in the Philippines is really like, instead of just the tourist bubble of the islands.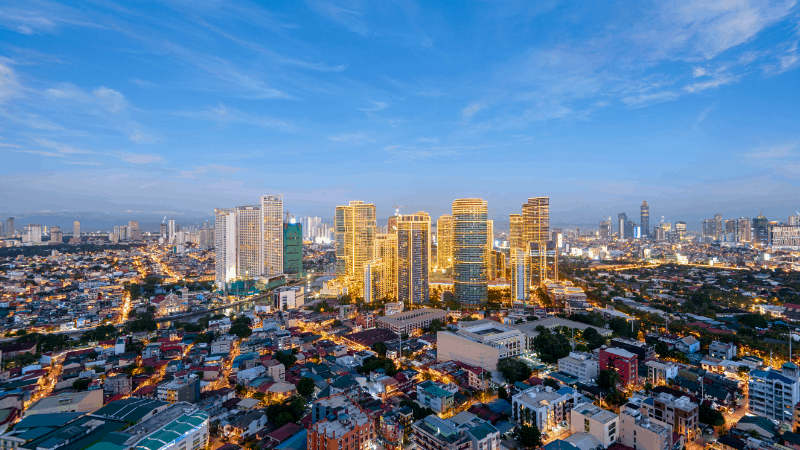 What to do in Manila?
If you only have 1 day to spend in the city, then the obvious choice is to book a guided Manila city tour. You could do everything on the itinerary on your own, but taking the tour is more time efficient and the guide does provide a lot of added value.
ⓘ TIP: If you have some extra time, then visiting the National Museum is also highly recommended. It's located right next to the old town, so you can ask the guide to drop you there when the tour ends.
For longer stays, we suggest visiting at least one of the malls, because Manila has 3 out of the 10 largest malls in the world. Prices are quite cheap compared to most western countries.
The most popular one is Mall of Asia, located right next to the ocean.
Greenbelt Mall is a nice alternative, although it is located in much more upscale area, so don't expect to find any bargains there.
Lastly, if you find yourself craving some nature while staying in the big city, there are a few excellent landmarks just a couple of hours away:
Taal volcano is the world's smallest active volcano and is located in the middle of a lake – you can take a boat and then hike for 30 minutes to the crater.
Pagsanjan falls are one of the most impressive falls in the country, but the real highlight is the 1-hour long kayaking through the river in order to reach it.
Both of these can even be done on the same day if you don't mind having a pretty tight schedule.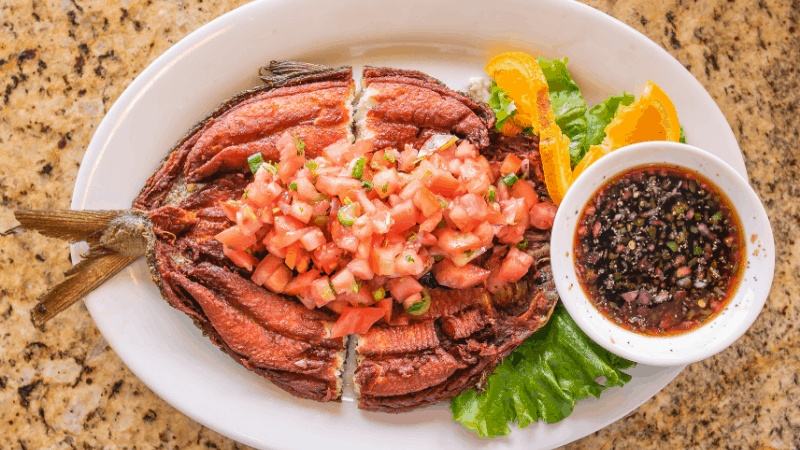 2. Banaue
Over the years, we have been to quite a few rice terraces, like the one in Bali. However, none of them compare to the Banaue Rice Terraces.
Dating more than 2000 years back, the rice terraces of Banaue are widely recognized as the most impressive of their kind anywhere in the world. Many people believe that the ancestors of the indigenous people built them with minimal equipment, mainly by hand.
Banaue is completely different than anywhere else in the country. Not only is the weather much colder, the scenery is mountainous and there are no beaches. Yet the most compelling difference is actually the culture and folklore of the people living there
If you are interested in exploring the Filipino indigenous tribal culture and way of life, then Banaue is the only place where you can experience it firsthand.
The only real downside to visiting Banaue is the fact there are no domestic flights going there. The only way to reach it is by road. The most popular way of reaching Banaue is by taking the night bus from Manila, or by a 9 hour drive from Manila, both of which can be quite grueling.
Even if you plan it in the most efficient way, you will have to spend no less than 3-4 days on this part of the itinerary. For that reason, visiting Banaue is only recommended for people who are in the Philippines for a longer period of time.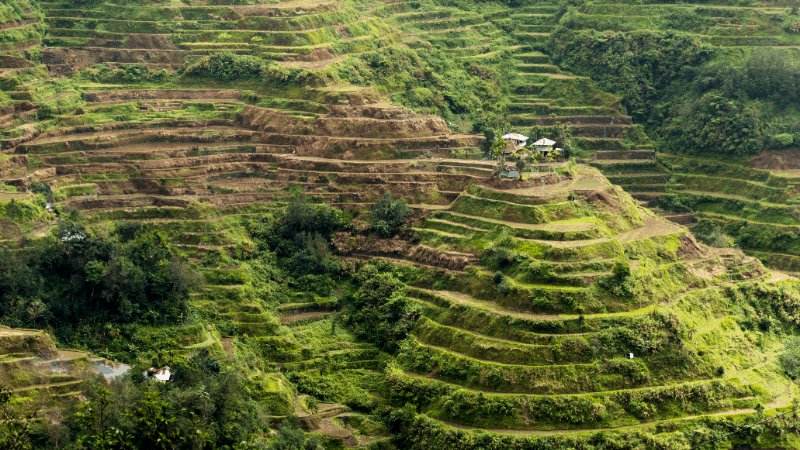 3. Vigan
While Banaue showcases the tribal history, Vigan is the best example of the country's colonial era. The city of Vigan remains largely unchanged dating back to the Spanish colonial era – making it one of the best remaining examples of life back then anywhere in the world.
Vigan's uniqueness comes from the fusion of Spanish, Filipino and Chinese influences, all of which are clearly evident in its architecture and culture. For these reasons, Vigan has not only earned UNESCO World Heritage Site status, it was also named one of the new 7 wonder cities of the world.
Like Banaue, Vigan is an excellent place to experience the local culture and history, while enjoying a completely different atmosphere and weather to the islands.
Vigan is even further north from Manilal than Banaue, and they are often combined. Again, this is something which is only recommended for those with ample time to spare, or those who like off-the-beaten-track destinations.
Thankfully, it can be reached via flight from Manila to Laoag, followed by a 2 hours drive from Laoag to Vigan City itself. So, you can take the overnight bus to Banaue, then continue up to Vigan, and when you are done grab a flight back to Manila instead of having to drive the whole way back again.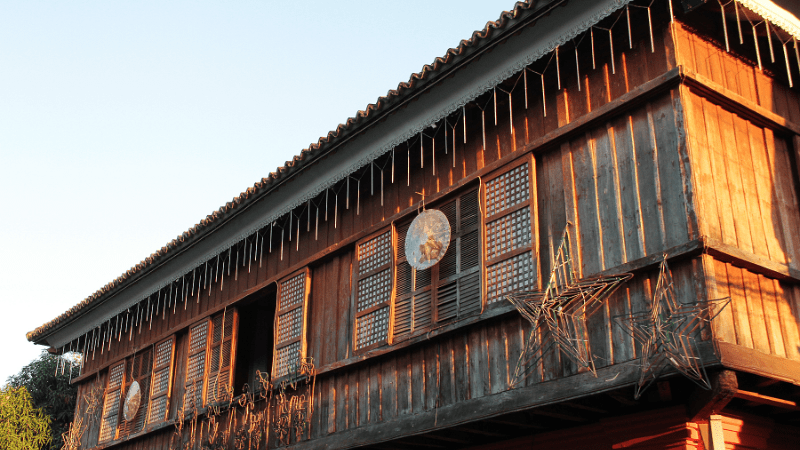 4. Cebu Island
While researching Cebu, it's pretty easy to get confused as it's both the name of the island and the largest city in it. Cebu City is the 2nd largest city in the Philippines, but in all honesty isn't really a place worth your time. The island it's located at however, is one of the best places to visit in the Philippines without a doubt.
The hotels in Cebu City are much better than those in the smaller locations around the island, so many tourists stay there and do day trips from Cebu City to the various landmarks spread across the island. While this is certainly a viable choice, it will turn all activities into a somewhat difficult experience. You'll drive for hours back and forth and have to leave the city very early to avoid the heavy commuter traffic.
If your focus is on activities and adventures rather than luxury resorts, we suggest booking a resort in Moalboal instead. You'll have to drive for 2 hours from Cebu City to reach this town, but in return you'll be much closer to all the amazing attractions on the island. While Moalboal is primarily a backpacker destination, there are still a few high-end resorts you can choose from, so you won't have to compromise on comfort too much.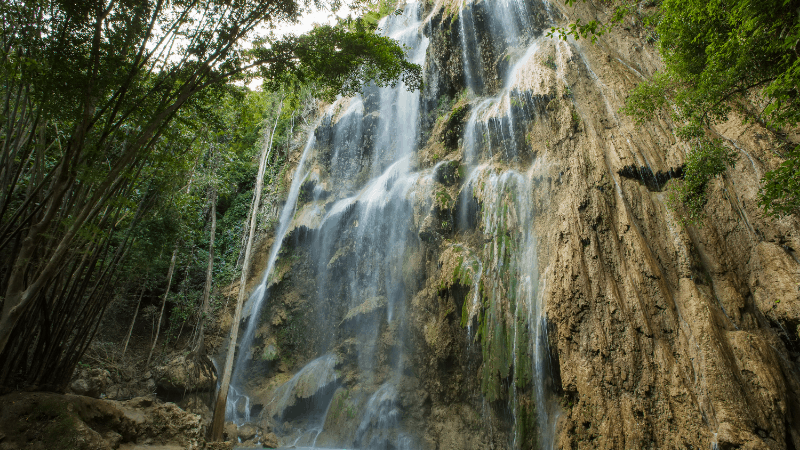 What to do in Cebu?
The main attraction in Cebu is without a doubt diving. Moalboal in particular, has the highest variety of marine creatures ever surveyed anywhere in the world! This is thanks to the incredible sardine shoal located by its shores, which attracts many different animals who feed off it.
Even if you are not into diving, we highly suggest you book an island hopping tour and visit the area, since it's an extremely impressive experience even if you just snorkel.
Right next to Moalboa,l you can also find the Kawasan Falls, widely considered as the most impressive waterfalls in the country. This 3-tiered waterfall has pools and cliff jumps at varying sizes and heights. You can visit the falls directly and enjoy it for as long as you'd like, but it's much more exciting to reach them by booking a canyoneering tour instead.
If you ever dreamed of diving with sharks, then head up north to Malapascua! Over there, encountering a thresher shark is almost 100% guaranteed – the only place in the world where you can say that. This small island is also one of the most serene and romantic places in the Philippines, and offers some luxury resorts and yoga retreats – so it's a perfect place to wind down and enjoy some private time with your loved one.
Lastly, it's worth mentioning the whale sharks experience in Oslob. This is by far the most popular attraction in Cebu, as it offers a guaranteed chance of swimming right next to these amazing animals. Unfortunately, this is due to the fact that locals feed the whales, which makes them stick around and not migrate as they would normally do.
This makes the whole experience feel very much like a zoo and takes a lot from the thrill of seeing these majestic creatures happy and free in the wild as they should be. Even worse, it has very serious negative implications on this already seriously endangered species, as it disrupts their normal migratory pattern.
If you want to see whale sharks in the wild in an eco friendly way, we really encourage you to visit Donsol instead.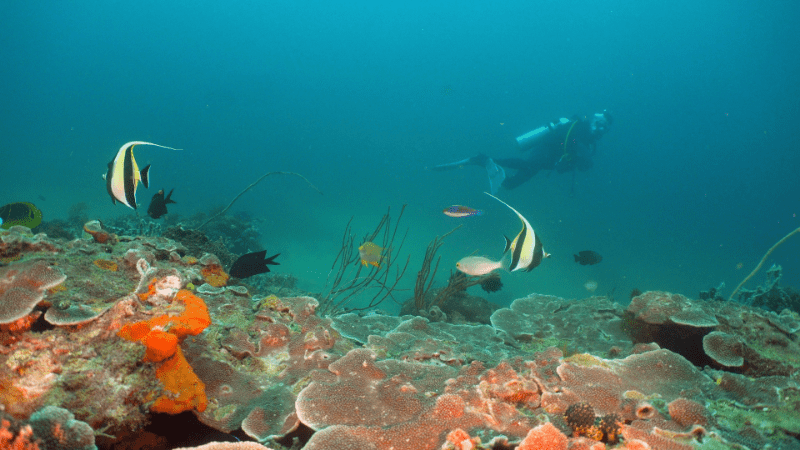 5. Bohol
Bohol is right next to Cebu and you can take a ferry for 1.5 hours from Cebu City to reach it. This also means that if your itinerary is very tight, you can see everything Bohol has to offer by taking a one-day tour going out of Cebu City instead of spending a couple of nights there.
That said, Bohol is one of the best islands in the Philippines in its own right, so if possible, you should do whatever you can to spend at least 2 or 3 nights there.
Funnily enough, Bohol doesn't really excel in any particular area – it doesn't have the best attractions, the widest sand beaches, the best nightlife or anything else for that matter. Instead, what makes this place so great is the fact it's the most well-balanced destination in the country.
While most locations only truly excel in one particular area, Bohol has it all! It doesn't matter what type of vacation you are planning; you are sure to find something to your liking in Bohol, making this island the safest bet in the Philippines and a real anchor throughout your vacation.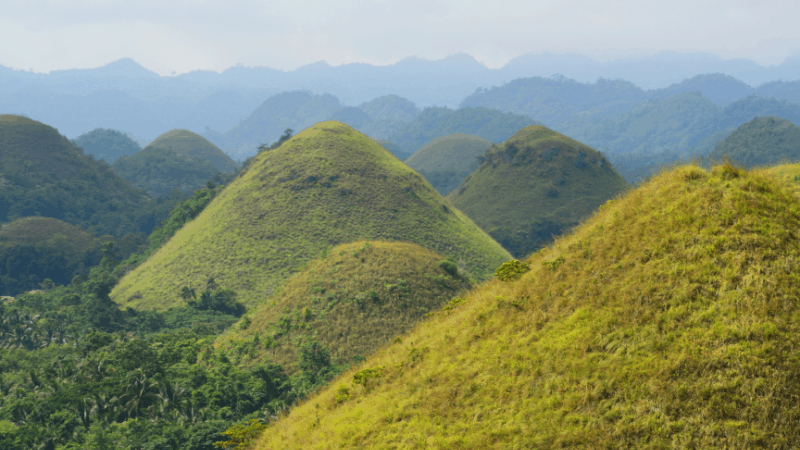 What to do In Bohol?
The main attraction in Bohol is the beach and nightlife, which are both concentrated around Alona Beach. This is also where most resorts are, so you'll have no trouble enjoying those aspects of the island whenever you feel like.
When it comes to day tours and attractions, a few really stand out:
The Bohol countryside tour includes a visit to the iconic Chocolate hills, as well as one of the most amazing ziplines you'll ever take in your life.
The island hopping tour is one of the most diverse ones in the country, as it includes encounters with dolphins and sea turtles.
Lastly, Bohol is also one of the best diving spots in the Philippines, with diving in Pamilacan island being the biggest highlight.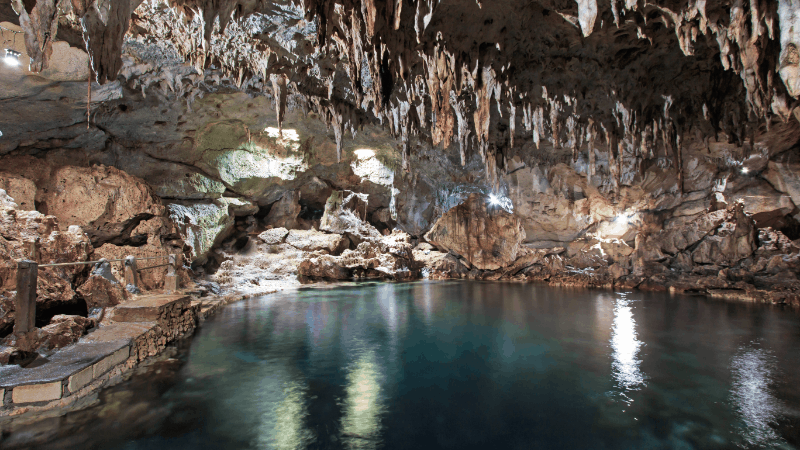 6. Boracay Island
Boracay island is one of the most famous locations in the Philippines, as it is often grabs one of the top spots in 'best beaches in the world' type of lists. The island is also often compared to the most popular islands in Thailand, such as Koh Phangan or Samui. While the nightlife in Boracay is lacking in comparison, the beach is much wider and simply more impressive.
Boracay is very different from other locations in the Philippines since it's the only modern, world class tourist destination and the only one which is fully developed and easily accessible. In fact, this small island became so popular at one point that the government had no choice but to close it down for almost a year because the infrastructure was collapsing.
Thankfully, now the island is rehabilitated and able to support a much larger of incoming visitors each year. There are more than 600 different hotels and resorts, and you can't go wrong with any as long as you make sure your resort of choice is located directly on White Beach and not in some more remote location.
When it comes to activities, there isn't too much Boracay can offer. Sure, there are island hopping and diving tours available, but they really pale in comparison to similar ones at other islands in the Philippines. If you go to Boracay, your plan should be to mostly just chill at the beach and party at night, without spending too much times on tours.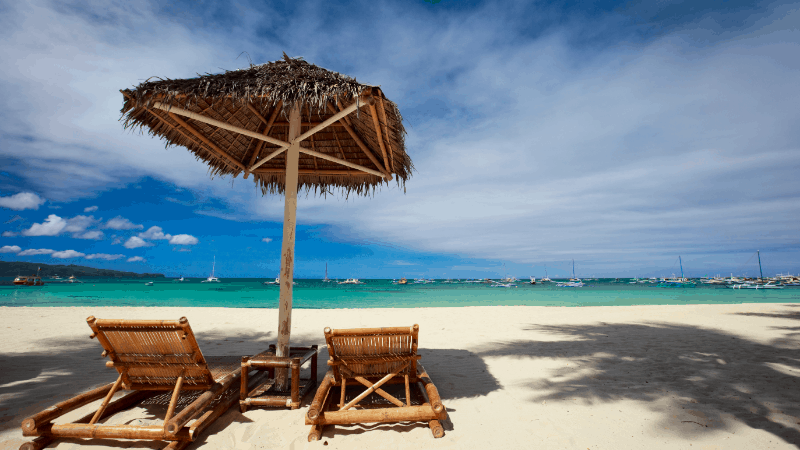 7. Palawan
Saving the best for last, Palawan is famous worldwide for being one of the best islands in the world. When you close your eyes and dream of a vacation at a tropical paradise – this place is what it looks like. No vacation in the Philippines is complete without a stop in Palawan, and in fact people usually dedicate at least half of their time to exploring this amazing place.
The reason for that is because Palawan is a pretty large island, divided into several sections. If you want to truly see everything it has to offer, you'll need at least 2 weeks, if not more! That's the reason why it enjoys so much praise, the sheer diversity of choice and the amazing quality in everything you see and do.
Writing a detailed guide on what to do in Palawan requires a separate article, which we might very well do in the near future. For now, we'll leave you with a quick summary of only a few of the amazing opportunities this island presents.
What to do In Palawan
Puerto Princesa is the capital city of Palawan and one of its main attractions. Its location next to the Honda Bay not only provides breathtaking views from your resort, but also allows you to embark on fantastic island-hopping tours where you can explore an endless amount of stunning small islands and virgin beaches. More importantly, this city is also the starting point for the Underground River tour – one of the new 7 wonders of the world and an extremely impressive and elaborate cave system you can explore while sitting in your kayak.
Then, there's also El Nido town, which is undoubtedly considered the crown jewel of the Philippines. Staying there allows you to explore countless beautiful islands and hidden beaches, and the lagoons are often compared to those at Halong Bay in Vietnam. Not only that, but it's also the place where you can find world class, private island resorts which can compete with those of the Maldives while only costing a fraction of the price.
Lastly, you can head all the way north to visit Coron. This is the least developed part out of the three but is still just as popular. While conditions there are not as comfortable, it's the ideal choice for people who are more adventurous and want to truly experience the raw, mesmerizing power of nature. When you see postcards or pictures of the Philippines in magazines, Coron is usually where these were taken. In particular, Kayangan Lake is probably the single most beautiful location in the whole country.
Palawan is also a world class diving location, with all three of the destinations above offering a ton of diving opportunities you can't experience anywhere else. If we'd have to summarize it for simplicity then Puerto Princesa is the best for snorkeling, El Nido is great for coral reefs and variety of fish, while Coron is considered the best place in the world for wreck diving.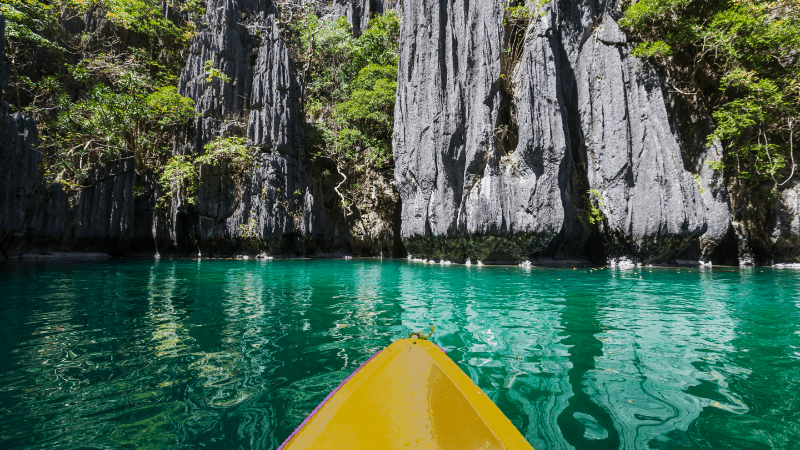 Do you have any favorite places in the Philippines that we can add? Let us know!
Want to save this for later? Pin it to your favorite Pinterest board!