The student community in Spain has grown steadily over the years. Part of the reason students are attracted to Spain is its lovely climate, its beaches, sumptuous cuisine, vibrant nightlife, and plentiful outdoor activities.
This beautiful country in Southern Europe is currently one of the top international student destinations, right alongside the UK and the US. When students study in Spain, they experience a very welcoming environment and can get a quality education at one of the many universities.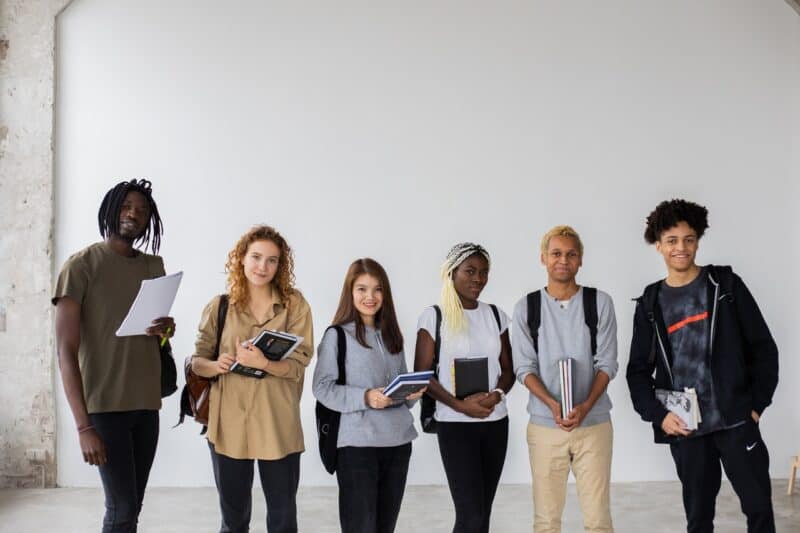 1. Spain has a climate to fall in love with
One of the main reasons students flock to Spain is to enjoy the country's wonderful climate, with abundant sunshine and natural light. Marbella in Andalucía only receives about 30 days of rain a year. Sun-starved students often choose Spain specifically for its climate. The mercury might hit some high degrees in summer, but winters are mild, especially in the south.
As a result, students can keep up with the perfect temperature range throughout the seasons. Imagine how great it feels relaxing under the sun and by the water during the weekends! It's peaceful and a perfect way to unwind from all those rigorous class activities.
2. Academic assistance when in Spain
Students studying in Spain may take a little time to find their feet. They have to find time to study and attend lectures, but they have to write assignments, and all of this can be not easy to juggle.
There are online options, though, that cater to students in Spain. Whether it's a nursing paper writing service or a computer assignment online site, there are options that will help you carry on with your educational goals in the best manner. Services like these are affordable, and as an international student, it's much required.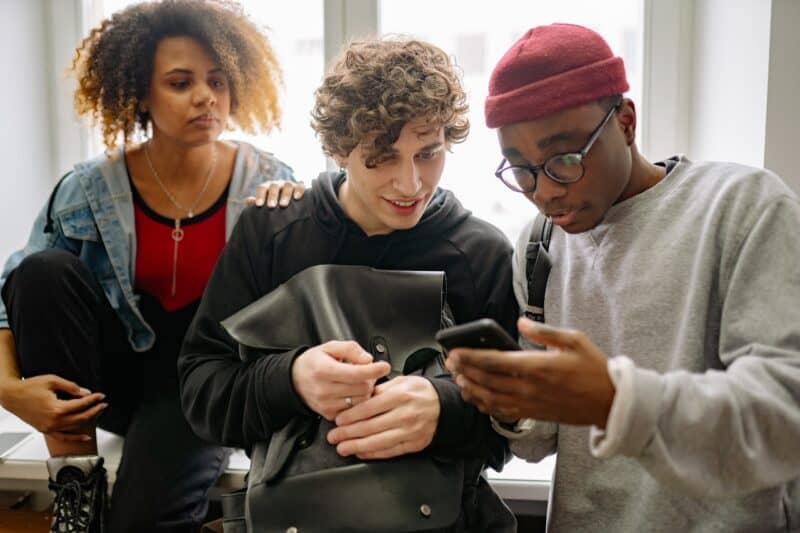 3. The great culture and community
Spain's lifestyle is community-oriented, with a friendly culture and welcoming community where international students feel at home. This culture bleeds into their education experience, with most of the lectures being the most interactive. It's just a far cry from the passive classroom culture normalized in other universities.
The culture is rich with many inspiring museums, monuments, churches, festivals, and vibrant nightlife. The Great Mosque in Cordoba and the Alhambra in Grenada are places that are well worth visiting. Picasso museum in Barcelona and Sorolla museum in Madrid offers a great experience to the students. As a result, students studying in Spain never run out of cultural experiences to enjoy, and Spanish people to meet.
4. The Mediterranean lifestyle – the people and the food
Students can easily find ways to reduce their stress by enjoying quality time together without spending too much.
The food culture in Spain is an excellent experience for students interested in different culinary experiences. Spanish cuisine is primarily celebrated worldwide for its array of great restaurants. Ever thought of great wine? Well, Spanish restaurants will never disappoint. Wine from the great restaurants may go in hand with the great tapas.
The Mediterranean diet is regarded as one of the healthiest diets in the world. It is full of fruits, vegetables, olive oil, olives, nuts, fish, seeds, and legumes. The food is fresh, simple, and prepared with passion. Students can quickly eat good food on a reasonable budget and enjoy the best nutrition to help them study at their best.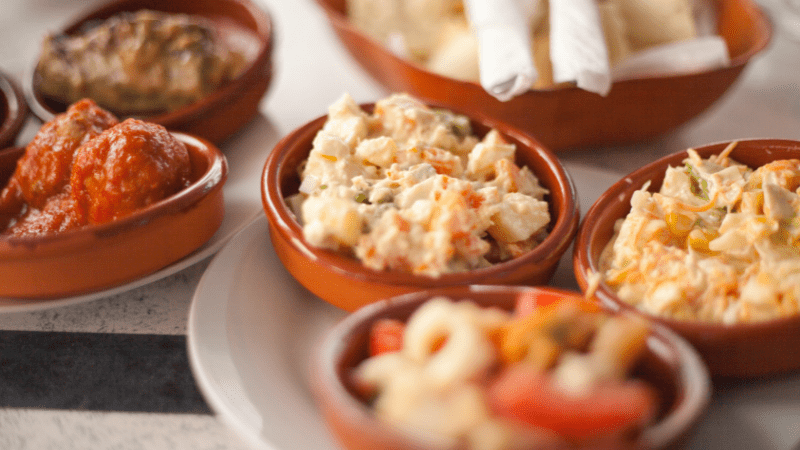 5. Safety and security
Spain has a reputation as a safe and secure country. In the 2020 Global Peace Index, Spain ranks 38 out of 163 countries in peace and safety. Getting a gun permit is very difficult. Violent crime doesn't often happen, although petty theft and street crime are still commonly experienced.
Students need to be aware of their belongings and keep them close. They should only carry enough cash to pay for what they need and be especially careful in crowded places.
6. Employability
Students who move from home to study in other countries often increase their employment opportunities. It is because it opens them up to new opportunities. It broadens their life experience and promotes market mobility. Global experience is an asset in many workplaces today.
Students who want to study in Spain have hundreds of options to choose from undergraduate and postgraduate courses. The courses offer a balance between theory and practice. Companies in Spain offer internships and other work experience.
Top Spanish companies like Repsol, Banco Santander, Iberdrola, Inditex, etc., offer plenty of opportunities to students from other countries. Then there are many MNCs that have a large-scale presence in big cities. There are both R&D centers and corporate offices. Students can apply for jobs ad summer internships in these companies.
7. Active outdoor pursuits
Spain is a sporting nation. Some of the outdoor activities in Spain include paddleboarding, volleyball, water-skiing, scuba diving, sailing and swimming. The hills inland offer hiking opportunities. And there are even snow-boarding opportunities on some of the snow-capped mountains.
There is also a long history of equestrian activities in Spain for students who love horses. After hitting the books, students can get in some enjoyable exercise by participating in one of these activities. They can then return to their studies refreshed and ready to carry on. And when Copa de la Liga season is on, the atmosphere gets electric. It's certainly the best country to see the soccer magic live.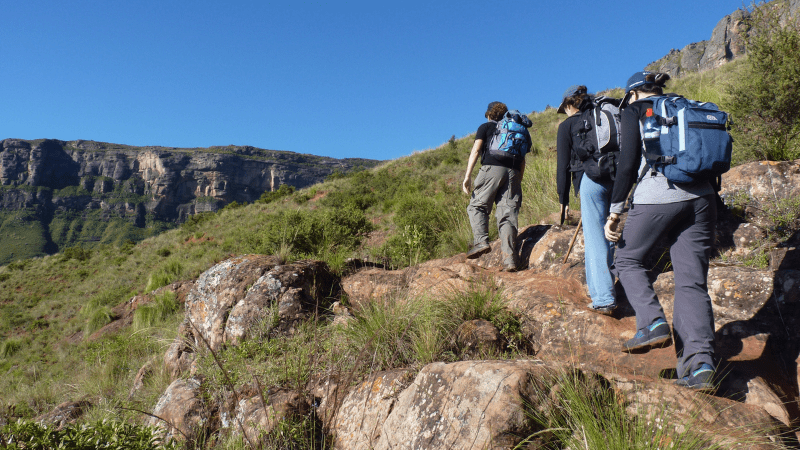 8. Receive quality education
One of the reasons why most students prefer to study in Spain is the quality education they'll get. The country has great opportunities for international students to learn regardless of their majors and the university they wish to attend. Its education system is well-organized and structured. It provides students utmost learning opportunities for each course taught.
This quality education is beneficial in preparing students for real-life experiences. The University of Barcelona and the University of Navarra is among the best universities students can choose from. Their excellent curriculum reflects their commitment to offering quality education. Other popular universities known for high-class education are Pompeu Fabra University, Autonomous University of Barcelona, Polytechnic University of Valencia, The University of Oviedo and many more.
9. Learn one of the world's most popular languages
International students who choose Spanish academic institutions have a distinct advantage. They are allowed to adopt the Spanish language. It's one of the most widely spoken languages in the world. It sounds great to add it to the repertoire if one dreams of pursuing a career life internationally.
Employers sometimes tend to prefer bilingual and multilingual recruits in their companies. This doesn't mean international students are expected to speak fluent Spanish, but understanding the basics helps. They can either learn it from peers during daily activities or opt for the Spanish lessons alongside their classes.
10. It's beautiful in every sense
Most students admit that they like traveling to the best places globally, and the beauty is of the place is a key criterion in making a final decision. It feels amazing being a student in the most beautiful country in Europe, as ranked by several travel websites and bloggers. The incredible architecture is an inspiration to numerous students pursuing construction-related courses in this country.
Great sparkling coastlines, striking mountain ranges, and unique national parks full of few and far between flora and fauna offer an extraordinary experience to the students. They feel alive and inspired when surrounded by these tremendous beautiful sceneries. Students can take Instagram-worthy photos of the outstanding volcanic view of the Canary Islands, notwithstanding the rugged and snowy Pyrenees.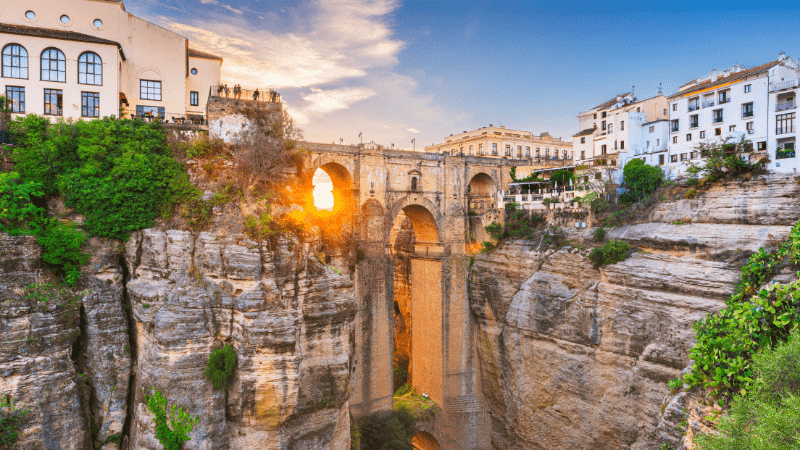 11. It's economical
Unlike most countries in Europe, Spain has many affordable cities where students can live on a budget. That is made possible by the affordable cost of living for international students, unlike other cities like London, Munich, Rome or Paris. The cost of living here depends on the city you choose and its proximity to the university of your choice.
There are some cities that get little attention. Most of them have highly affordable housing packages for the students. Even in bit expensive cities like Barcelona, there are options in terms of accommodation, travel, and food that can make life easier. And when it's about cross-country traveling on trains, buses or domestic flights, the fares are cheap, and the service is world-class.
For shopping, rebajas is a twice-a-year event where stores and online sites offer great discounts. It's anytime as good as or even better than the Black Friday Sales in the US. You'll face long queues outside every store so be sure to plan it well in advance.
Final thoughts about studying in Spain
International students studying in Spain can receive an excellent education at one of the prestigious universities. It will open up many opportunities to them in terms of employment. There are plenty of great study options that use English as instruction. Enjoying the affordable lifestyle is part of the experience. And they will appreciate the excellent climate, interesting culture, delicious food, and great outdoor activities.