Here at As We Saw It, our mission has always been to make exploring the world easy and accessible — but sometimes travel is out of the question.
Even though COVID-19 may have made most of us stay home, some folks have never been able to travel due to finances, family obligations, or work commitments. If that's you, read on.
Whether you need an antidote to cabin fever or are pining for the flavors of a favorite destination, here are 10 ways to travel without leaving home.
1. Play a video game that involves traveling the world
Plenty of video games will help you travel and explore the world from your living room. They include:
To get started, all you need is a PC with the right system requirements. Once you install and configure your favorite game on your PC, you'll be all set to travel the world from your living room!
Besides your computer, you can play many of these games on a range of other devices. These include a smartphone and PlayStation alongside X-Box and Nintendo gaming consoles.
2. Learn a foreign language
One of my passions is learning new languages. It's a very travel-related thing to do from home, and even better if you're preparing for a future trip.
No matter which language you want to pick up, odds are that you can learn it through Youtube videos and podcasts. I've been following Benny the Irish Polyglot for years. His site, Fluent in 3 Months, is full of useful tips and language hacks. He also has a podcast and a YouTube channel, which makes learning a language that much easier!
I've found that the best ways to learn a new language is through total immersion. Foreign films, cartoons, TV series, Spotify, YouTube videos … It's hard in the beginning, but everything will suddenly click when you least expect it.
If you're more into actual lessons, my fellow travel bloggers rave about Duolingo. It's one of the most popular in the world, and it's free. You'll get the basics of a language in a fun, game-based way, and a study has shown that 34 hours of Duolingo are equal to 1 university semester of language courses. So if you've ever wanted to learn Spanish, Navajo, or High Valyrian, this is your chance.
3. Prepare or order foreign foods
Whenever I travel, I look forward to trying the local foods. I take it one step further by visiting a local grocery store or market while I'm there. It's always been one of my favorite things to do at a destination. You can learn a lot about a culture when you see what the people like to eat.
Learning about and trying new foreign dishes is an adventure of its own. Thanks to the internet and YouTube, you can discover the flavors of a place: new dishes, ingredients, as well as how to prepare them. Then you can cook and try them at home.
You'll find some of our favorite recipes sprinkled throughout this blog, because we've always enjoyed collecting recipes on our travels. It's fun to recreate them for friends and family later on. I think learning to make a foreign dish is the perfect souvenir, because you'll recall your trip every time you make it.
For example, every time I taste Panamanian Sancocho, I remember the campesinos who prepared it while I was on the Camino Real in Panama. It's easy to prepare if you have the ingredients, and super inexpensive to make so it's no wonder it's such a popular dish in Central America.
For convenience, you can use meal kits and delivery services to get everything you'll need. Sunbasket and Hello Fresh are two of the most popular brands out there. Also, there's Home Chef, a brand that delivers thoughtfully crafted recipe cards along with pre-portioned ingredients.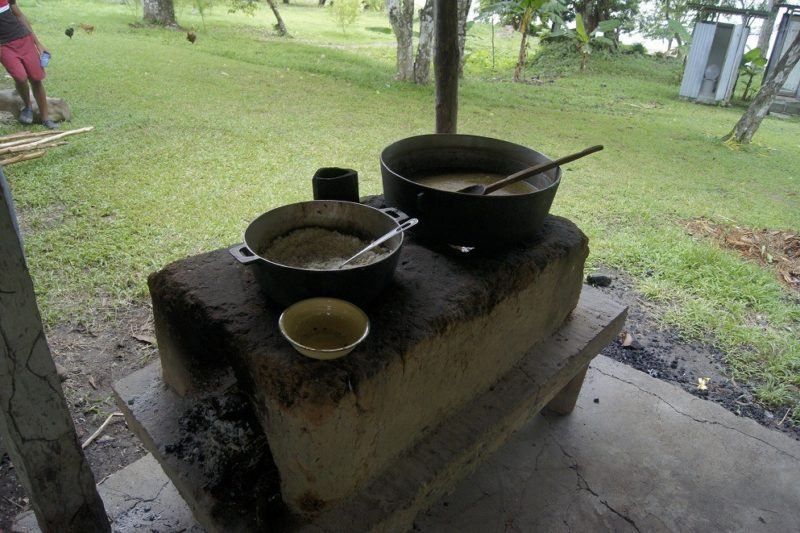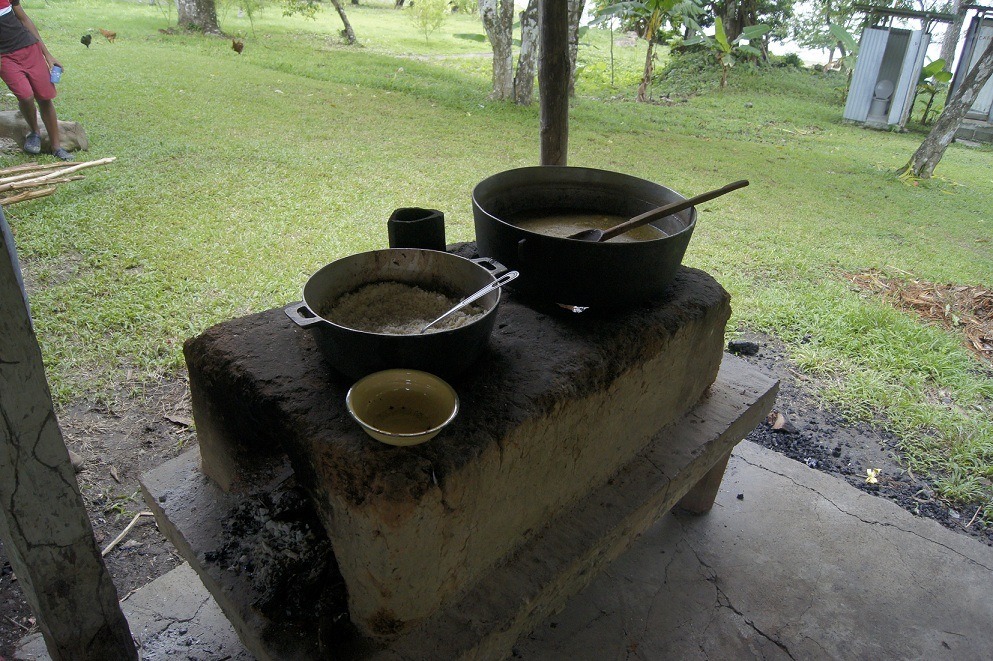 4. Get a bird's-eye view from Google Earth
Google Earth has changed a lot since it was first introduced. It's become a useful and fun tool that gives you the opportunity to go almost anywhere with the click of your mouse.
Based on satellite imagery, Google Earth lets you search, pan, zoom, rotate and tilt the view of the earth. Consequently, it makes it possible for you to explore any place on the earth remotely in both 2D and 3D views.
You can drill down to street level if you've been wanting to explore a town, or use the 'Voyager' tab to tour the world with a collection of map-based stories. Explore topics like travel, culture, nature, and history straight from your browser, or download the app to your computer or phone.
Paris, New Zealand's South Island, Bora Bora, London, Tokyo, and Maui are ranked as some of the best places on earth to visit. You can conveniently visit each of them from the comfort of where you are, using the methods Google Earth.
5. Research your next trip on your favorite travel blogs
Travel blogs like ours are filled with inspiring stories from people who have been to different parts of the world. Reading these blogs can make you feel as if you are actually traveling. The stories can make you imagine traveling even though you are at home.
Travel blogs are packed with inspiring travel photography, videos, and so much more. You can research everything you could possibly need for your next holiday, and be ready to go as soon as things go back to normal.
Travel movies can greatly quench your wanderlust. They give you the inspiration and the motivation to consider going to a new destination.
Movies such as Out Of Africa, Into The Wild, The Way, and Under The Tuscan Sun can be a great way to explore different locations on earth without leaving home.
If you have Netflix or Amazon Prime, you'll find dozens of inspiring travel movies. Once you click Play, you'll quickly feel like you are actually traveling.
7. Take virtual tours
Did you know you can tour famous museums, national parks, and landmarks around the world without leaving home? Many world-class places have created 360 degree virtual tours that make it possible to virtually explore museums, galleries, world wonders and even national parks from the comfort of your sofa.
A number of posts offer links to some amazing indoor virtual tours, as well as virtual experiences of real-life safaris and hikes. You will also get a chance to explore (digitally) the seven wonders of the world, including the Great Wall of China, Taj Mahal, and the Pyramids of Giza.
8. Broaden your musical horizons
Music can transport you to another time and place. Hawaiian ukulele and hula music brings the South Pacific to your living room, and salsa, reggae or calypso can make you feel like you're lounging on a Caribbean beach.
A quick web search of a destination will help you set the ambience. Or, if you use Spotify, you might be able to find ready-made playlists full of tunes that can take you places.
9. Chat online with people from other countries
Would you like to make new friends, practice languages with native speakers and meet travelers? When you have pen pals in many different countries, it's easy for you to travel the world without actually leaving home.
There are a number of websites where you can chat with people living in other countries and get the opportunity to learn some new things about another culture.
InterPals is one such site, established to help people meet friends from all over the world for free. It has become by far the largest and most popular free pen pal site on the web.
You don't have to speak (or want to learn) another language on sites like these. People all over the world look for native English speakers to practice their English. This way you will have an opportunity to hear interesting stories and help someone to master English skills.
10. Read a travel themed book
I have always been a reader, and my favorite books were those that I could lose myself in. The best travel books make you lose your sense of place and make you forget you're even reading a book.
There are many travel books about distant places. Some give you wanderlust, while others make you feel as though you've actually been there.
Here are some to enjoy:
A number of authors, like Bill Bryson and Levison Wood, give you a real sense of place in their books. Some travel books, like On Thelike On The Road by Jack Kerouac, have become best-sellers.
Final thoughts
Even when travel may be out of the question, most of us are still dreaming of our next adventure and all the places we hope to see.
Until then, virtual vacations (#VirtualVacay) are open to everyone with an internet connection and a little imagination.
Where are you heading first?
Want to read this later? Save it to Pinterest!