If you're planning to visit Japan, odds are that Tokyo and Kyoto are on your itinerary. These two cities showcase two sides of Japan's personality. Tokyo is flashy and modern, while Kyoto has a more traditional feel to it.
It takes some planning to get from Tokyo to Kyoto though, because these two cities are 450km apart! Read on to find out the fastest and most convenient ways to do just that.
From Tokyo to Kyoto by Shinkansen (Bullet Train)
Time: 2 hours and 7 minutes – 2 hours and 14 minutes
Cost: $110-$160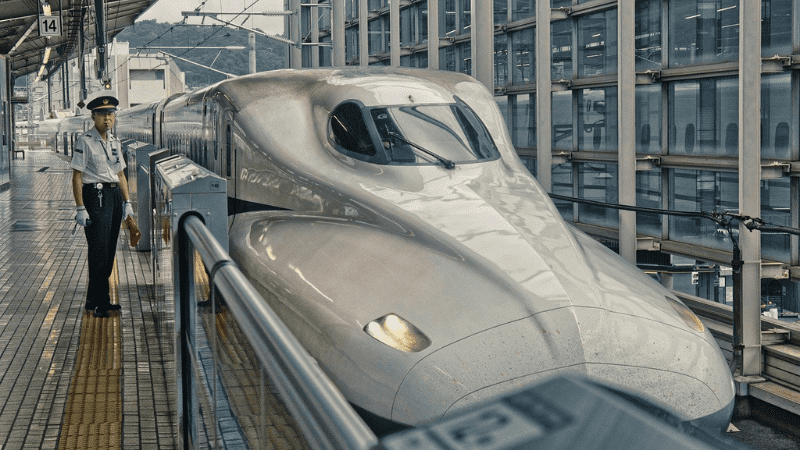 At number one, we have the bullet train from Tokyo to Kyoto. It's the most popular means of navigating in the whole country. The Shinkansen trains are well-liked amongst travelers because of their comfort, pricing, and, most importantly – speed!
Once you board, it takes just over two hours to get to Kyoto from Tokyo, depending on which train you choose.
The Tokyo to Kyoto bullet train route is the most popular one in Japan, and the trains leave the central Tokyo station as frequently as ten minutes apart.
That being said, do not trust your luck that you will simply get a seat whenever you show up. We still urge you to reserve a seat and book tickets online ahead of time. This way, you can choose a seat to your liking and be confident in knowing that it will be waiting for you when you board.
If you plan to travel by train in Japan, get a Japan Rail Pass. Although it is only available to short-term visitors, it enables you to make free reservations and get a discount on Japan Rail tickets. The JR Pass can bring the cost of your Tokyo to Kyoto train ticket down to a very affordable $110.
Want to read this later? Save it to Pinterest!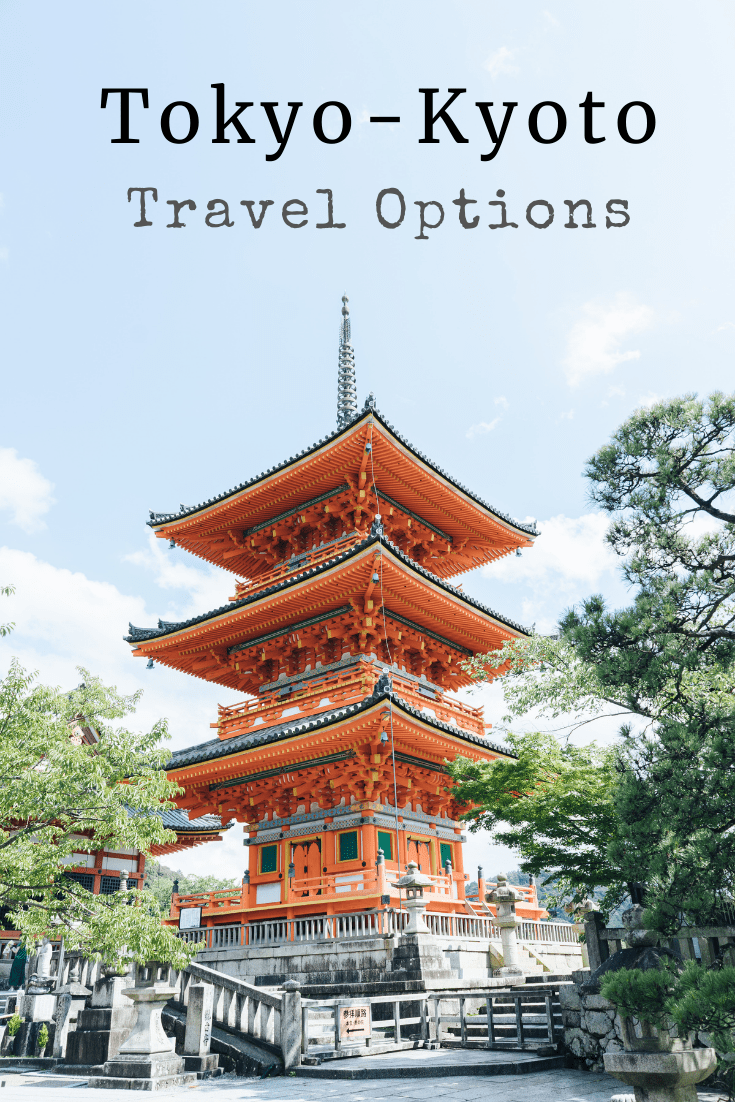 From Tokyo to Kyoto by plane
Time: About 4.5 hours (including airport transfers)
Cost: US$40 and up (one-way, plus transfer costs)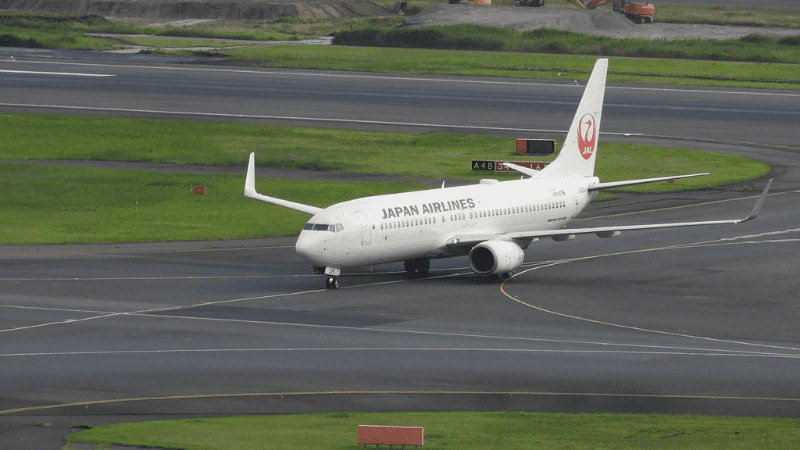 As surprising as It might sound, a flight from Tokyo to Kyoto takes even longer than Shinkansen! The flight itself takes about 75 minutes, but they ask passengers to arrive at least an hour ahead of time. And that's not even considering the time and stress that goes with getting to the airport in the first place!
Boarding a plane to travel to places in the same country might sound extravagant, but you need to consider how big Japan is. So, don't hesitate to purchase the ticket. In Japan, it's just another form of public transportation.
There's another thing to consider, too: Kyoto has no airport! This means that you will have to fly to Osaka and then make find your way to your destination in Kyoto. While all of this might seem a little daunting, it does have one big advantage: Flying from Tokyo to Kyoto It is much cheaper than taking the train.
Note that Osaka Itami Airport is closer to the city center and caters to domestic flights. Kansai International is the main international hub for the region. So be sure to check the details when buying your train tickets.
If you are on a budget, the JR Haruka Limited Express will get you from Kansai Airport to Kyoto station in about 70 minutes. The ICOCA pre-paid smartcard covers public transportation and comes with 1,500 yen pre-charged on it already. You also get a discount if you need a round-trip Kyoto-Osaka Airport ticket, which makes it a really good deal.
Another option is to book a private shuttle. While it is not quite as budget-friendly, you won't have to manage your luggage on public transportation or figure out how to get from the train station to your hotel with your bags. Also, you'll be able to leave for Kyoto immediately, and not waste time waiting for the next train.
From Tokyo to Kyoto by bus
Time: 6-9 hours
Cost: From US$13 one-way (low season)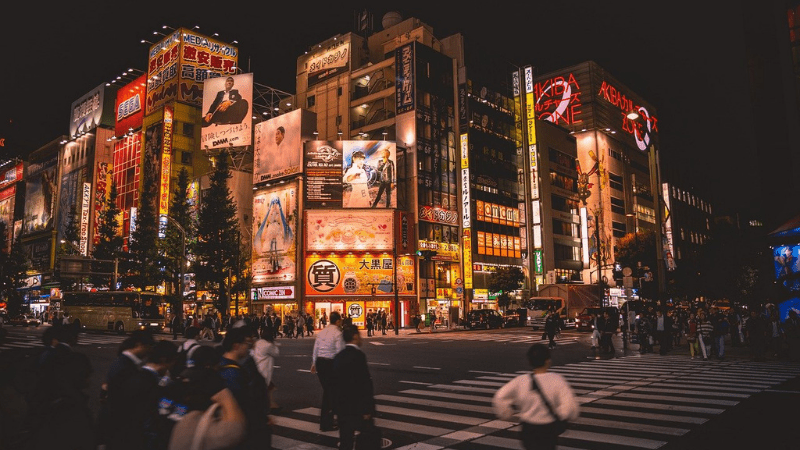 Traveling from Tokyo to Kyoto by bus definitely takes the longest, but it also has advantages. The very first one is, obviously, the price. If you think that flying from Tokyo to Kyoto is cheap, know that bus rides start from $13, and the most expensive ones are approximately $72.
If you enjoy the serenity of a long ride, some fabulous sights behind the window, a comfortable seat, and not much money spent, check out the buses here!
The journey is long, though. Depending on the bus you choose, it can even be anywhere from 6 to 9 hours. The best option is to take an overnight bus, which will give you a chance to sleep through the night and reach Kyoto in the morning feelling rested and refreshed.
We highly advise against leaving leave in the middle of the day! It will only prolong your journey – and not in a good way. Daytime traffic gets crazy-busy, so it will take you much longer to reach Kyoto. And, you will get there in the evening, which means you might be too tired – and not in the mood – to explore anything!
From Tokyo to Kyoto by regular train
Time: About 9 hours
Cost: US$20 (one-way)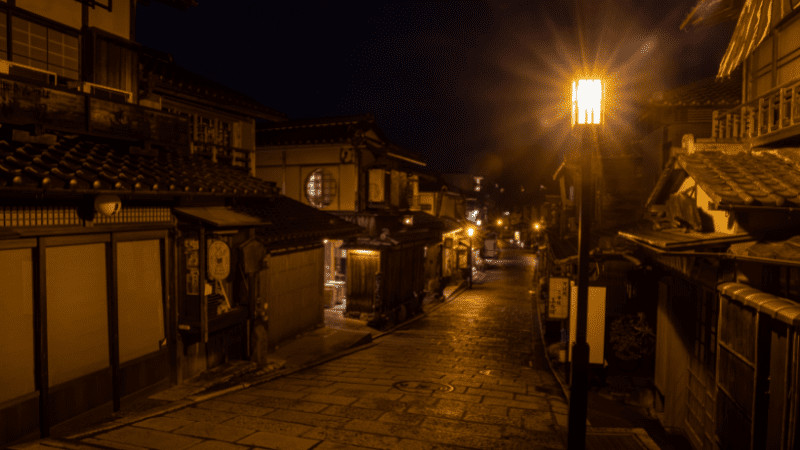 If you're thinking of traveling by regular Japan Rail, you need to know that a normal JR train trip (with stops) can take as long as 9 hours, which is basically half a day out of your itinerary. That's as long, if not longer, than by bus.
Why do JR trains take so much longer than the bullet train?
First of all, the Shinkansen is an intercity train service, which means it has fewer stations than conventional lines do. Fewer stops = faster journeys.
Bullet trains are twice as fast as regular trains. Japan's normal trains run at 120-160km/hr, whereas the high-speed Bullet Trains run twice as fast (250-280km/hr).
Prices for regular trains vary, but can cost as much as $84. That's only $26 less than the cost of a discounted Shinkansen ticket. It's up to you to weigh which is more important: saving money, or having more time for sightseeing.
But before you decide, we have a money-saving hack regarding train rides in Japan. This might get a bit complicated, so bear with us!
If the Shinkansen isn't in your budget, buy a Seishun 18 pass. Called Seishun Juhachi Kippu in Japanese, it roughly translates as "Youthful 18 Ticket," a college student's travel dream. Basicaly, it's a train pass that gives anybody five days of unlimited, nationwide travel for only 12,050 yen (roughly $98). That works out to less than $20 for each day of unlimited train travel – and the days don't have to be consecutive. Best of all, the ticket can be used by one traveler, or a group can share them!
The trick here, though, is that the Seishun 18 pass is valid only for regular trains and JR trains. It doesn't include Shinkansen. But if trains are your #1 choice, and you do not fancy spending $110, this hack might work for you!
Final thoughts about Tokyo to Kyoto travel options
There you go! Four great options for you to consider, each one with obvious advantages and certain comforts. Check your budget, your timetables, and pick the most fitting one.
Good luck, and all the best in exploring Japan!