If you haven't visited Temecula before, you must plan a visit! There are so many things to do in Temecula, you will absolutely love it.
Temecula is a stunning city with over 40 wineries. Yep, wine is what draws most visitors to Temecula, and what a perfect getaway! A charming city in the heart of the lush Temecula Valley, about an hour north of San Diego.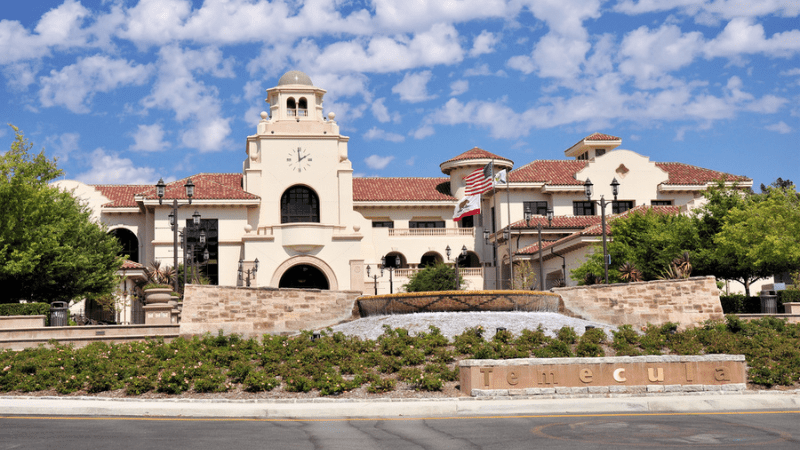 Once there, you discover much more than wine: the Old Town created to showcase the area's Old West past. Temecula and the surrounding area offer a gem mine, excellent horse riding trails, a zoo, hot air balloon rides, great music venues and much more.
You can stay a day or a week, you will find plenty to discover and enjoy. Of course, tasting at those 40 wineries is a big part of any visit to Temecula. There are breweries, too.
Let's explore 11 awesome things to do in Temecula CA!
1. Join a wine tasting tour
If you drive to Temecula from San Diego or Los Angeles, you might prefer to do some winery hopping on your own.
Unlike wineries in Napa or Sonoma, where you feel like you have to dress up to go, Temecula wineries are relaxed and friendly and you do not need a reservation.
Most wineries allow you to bring a picnic lunch, but some wineries have excellent restaurants worth trying (The Pinnacle at Falkner Winery, The Vineyard Rose Restaurant at South Coast Winery, The Restaurant at Leoness). You can have lunch while tasting their wines and enjoying a spectacular view of the Temecula Valley and surrounding mountains.
Some wineries offer lodging (Carter Estate Winery and Resort, South Coast Winery Resort & Spa). You can sleep off all the good wines in luxury and comfort, surrounded by acres of vineyards.
Since winery visits include tasting a lot of wine, you might find it much more prudent to join one of the all-inclusive tours.
Tours will take you to a few most reputable wineries in comfortable vehicles, organize a lunch in one of them, provide a tour guide, pick you up at your hotel and bring you back to sleep off all that wine.
2. Haunted Temecula Ghost and Brew Pub walking tour
Temecula Old Town is a fascinating part of Temecula where the past lives in harmony with the present. Old restored buildings stand together with the new ones built to show respect for the town's turbulent past.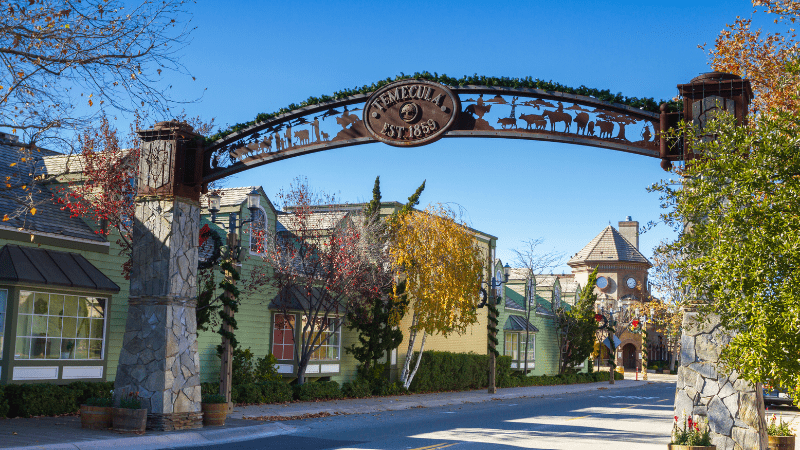 Wooden boardwalks and rustic Old West buildings house lovely antique shops, boutiques, restaurants, cafes, craft breweries, and wine tasting shops.
You can just stroll around and try to imagine the town buzzing with activity in the 19th century. You can expect that the town with such a past would have a ghost or two. So, why not learn about them by joining a very popular Haunted Temecula Ghost Tour that includes pub crawl as well?
For two and half hours, you can enjoy a relaxed walking tour to learn the exciting history of Old Town Temecula. Your guide will share with you some truly creepy stories and tell you about the colorful characters that made Temecula what it is today.
Some spooky stories happened in today's popular bars, where you will be able to take a drink or two to settle your beating heart.
3. Dig for gems
You may be familiar with the California Gold Rush, but Temecula's mining heritage is famous for its gem deposits. One of the most famous is located in Palomar-Julian Reservation near Temecula.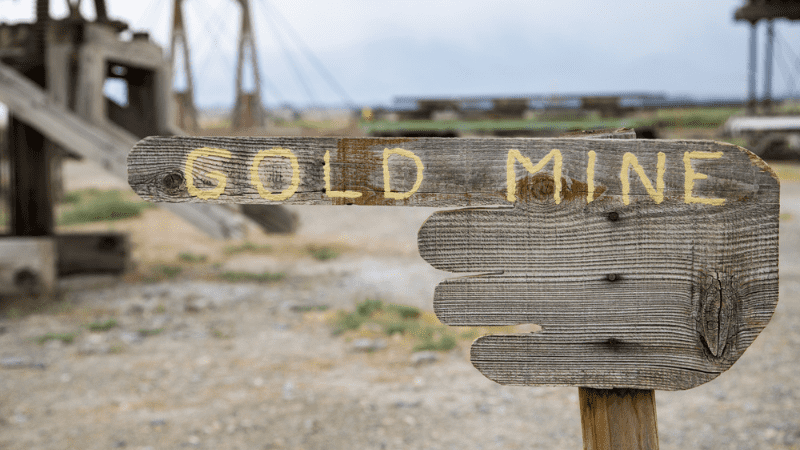 In Oceanview Mine you will be able to dig up gems yourself and keep what you find. Do not expect to get rich fast, you will be sifting through the pile that has already been screened by real miners, but they might have missed something!
OceanView Mine is most famous for its tourmaline, but you can also expect to find:
Kunzite
Morganite
Aquamarine
Lepidolite
Quartz
The price is $75 for adults, and $60 for the kids.
They will let you dig for about four hours after a brief training session. All tools will be provided.
4. Sugarplum Farm ‒ Zoo & Chocolate
Sugarplum Farm, an eight-acre property on a hilltop just outside Temecula has no sugar plums, but it has zebras, horses, camels, ducks and, of all things, homemade chocolate.
The owner Lani Rogers collects wild animals that need homes, treats them, cares for them and loves them. She shares her love with visitors who are encouraged to pet the animals and feed them appropriate treats.
When she is not busy with animals, Lani indulges in her other love – making gourmet chocolate. Her chocolates are so good they are sold in many luxury hotels in the area.
The chocolate shop, located next to the zoo, also sells local wines, honey, fresh eggs, and hand-made soap. Sit and relax, taste the chocolates and sip some wine and listen to the stories about the zoo animals and the lives they had before they came to Temecula.
Besides camels and zebras, the zoo is also home to mini-horses, goats, alpacas, a sheep, a capybara and Daisy the pig, who is the official tour guide.
5. Visit Alpaca Hacienda
Raising alpacas is a bit of a trend in California and the wonderful climate in Temecula makes it completely natural to find an alpaca farm among the vineyards.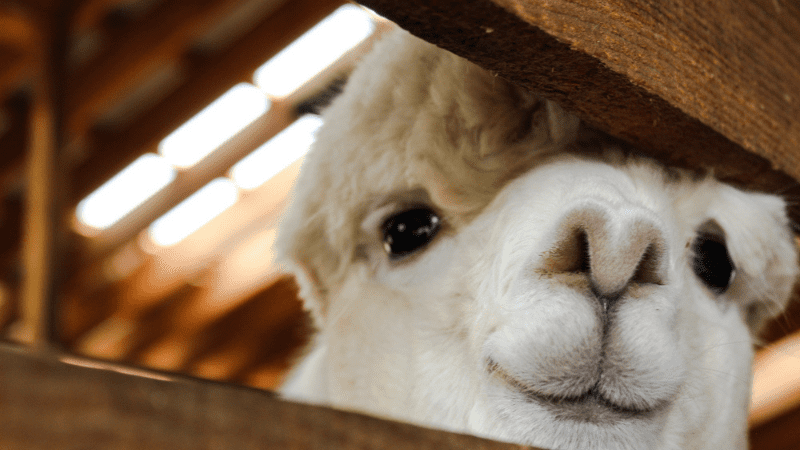 Alpaca Hacienda raises and sells alpacas and products made of their wonderful, soft wool. Alpacas are very gentle and friendly and welcome visitors. You can pet them and give them the treats you were given as part of the tour.
The tour starts with a presentation about alpaca's life, their native habitat, the challenges of raising them and the alpaca trade.
After the tour, check out the hacienda store where you can find lovely, incredibly soft products made of alpaca wool such as hats, scarves and other items.
The farm also raises llamas, so you can finally get the answer to the question you always had: what is the difference between llamas and alpacas?
Tours take about an hour to an hour and half and the entrance fee is $10. Reservations are mandatory.
6. Discover axe throwing
If you find some free time between different wineries, you might want to try axe throwing, an ancient sport that is coming back in fashion. To understand why such a barbaric ancient sport would become popular again you have to try it. It is exhilarating and a great stress release.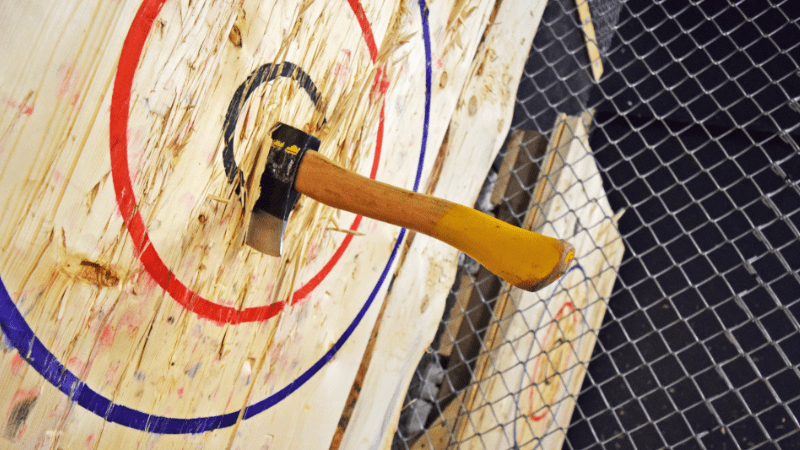 SoCal Axe Club, located in the Temecula Promenade outer circle, has a Temecula location with 16 throwing lanes.
Such a central location allows you to hang out after the exercise at one of the nearby restaurants or the Wild Barrel Brewing nearby.
SoCal Axe is a popular place for corporate events, birthday parties and bachelor/bachelorette parties.
7. Pechanga Resort & Casino
Pechanga Resort & Casino is Temecula's oasis of luxury and glamor. It is the largest casino in the Western US. It has something for everyone: slots, Blackjack table, poker, craps, roulette and some great live shows.
Whether you win or lose while gambling, you should enjoy the resort's spa and relax with a massage, beauty treatment, pedicure or manicure. Don't forget to try one of the resort's 13 world-class restaurants.
The resort also has a 100,000 square feet convention center and the new Journey at Pechanga golf course.
8. Horseback riding
You can explore Temecula Valley in many ways, but there is something so romantic to stroll among the vines and across the hills on horseback.
Horseback riding in the area is so popular that you can choose any of the number of ranches and farms that offer their horses and guides to visitors. They all have different trails and a different focus. Some combine riding with wine tasting.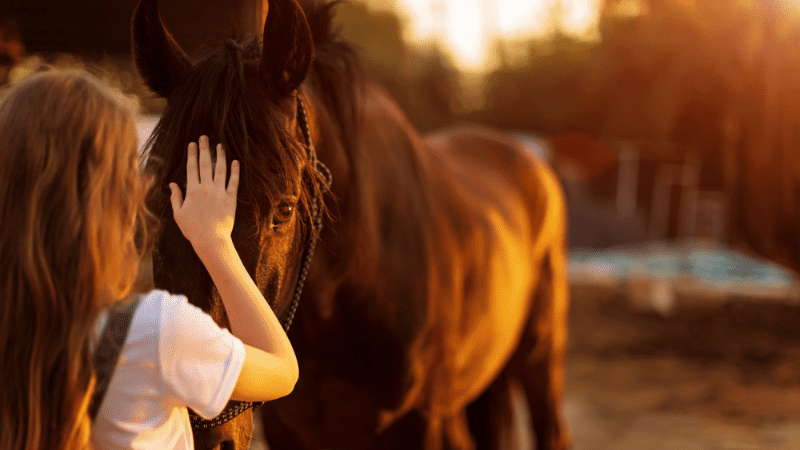 Some, like Vin HestenTrail Rides rescue retired racing horses and offer tourists a chance to ride a thoroughbred among the vines.
Most trips last about two hours and provide docile well-trained horses. All are guided by the local experienced guides. The trails meander between vineyards, across hilltops and down the valley and offer breathtaking views of the area.
Some vineyards have their own horses and you can take a ride as a part of the wine tasting experience.
Wine Country Trails By Horseback operates from the 20- acre ranch in Temecula Valley where they care for about 50 horses they rescued and rehabilitated. The horses are well taken care of. They are friendly and docile and make even the beginner riders comfortable.
The rides are available regardless of your skills and experience. If you are riding for the first time, you will receive brief training before you get up on the horse.
All operators offer different packages, from sunset rides to a special romantic Valentine adventure.
Reservations are necessary and it is a good idea to make them as soon as you make your travel plans, especially if you plan to go during a holiday.
9. Hot air balloon ride
There is no more spectacular way of seeing the entire Temecula Valley and the patchwork of vineyards than from a hot air balloon. If you have never done it, try to imagine floating above the treetops silently, slowly enough to spot a deer in the forest glide and watch workers picking grapes for wine.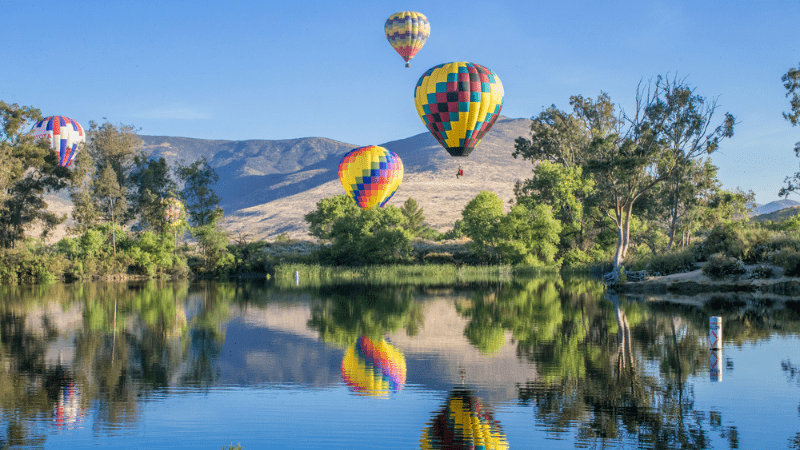 You can see all the wine estates, lavish mansions, gleaming swimming pools and lush vineyards. The whole valley will be spread below you like a live map.
There is a whole range of options from group trips and sunrise trips to private birthday celebrations and even weddings. Due to the prevailing winds, balloon rides in Temecula are done only in the morning. Only when there are no winds they can be scheduled at other times.
The flights usually last about an hour or an hour and a half and you will enjoy every minute of it. Bring your camera, you will take with you some memorable photos. Your guide will point to you all the important landmarks and help you get an idea of what you are seeing.
10. Golf with a view
All golf courses in Temecula have one thing in common – magnificent views of the ancient oaks, surrounding mountains, rolling green hills and the patchwork of vineyards.
To truly enjoy the Temecula Valley Golf Trail, you need at least three days, so plan accordingly.
If you are a passionate golfer, carve some time during your visit to Temecula to visit one of the six courses, or at least one of the three of the best ones: Temecula Creek Inn, CrossCreek Golf Club, and Journey at Pechanga.
Temecula Creek Inn
Temecula Creek Inn is a 27-Hole championship golf course, offering players what is locally called 'golf with the view."
The course rolls through 300 acres of majestic nature, with constant change in elevation, the views of the mountains, large mature trees and attractive water features. The 27 holes are only one reason Golf Digest awarded Temecula Creek Inn golf course the Four-Star rating.
The course has a full-service excellent driving range, PGA Golf instructors and a golf pro shop.
CrossCreek Golf Club
CrossCreek Golf Club was designed by the legendary designer Arthur Hills and it shows. It is dotted with ancient oaks and sycamores, running streams and tranquility and seclusion from the world. It is a pure pleasure to test your skills surrounded by so much beauty.
The par 71 layout makes this course enjoyable for players of all skill levels.
Journey at Pechanga
Journey at Pechanga is part of the Pechanga Resort & Casino. It is an 18-hole award-winning golf course.
Considered one of the best in the country, the course was designed by Arthur Hills and Steve Forrest. It rolls through beautiful Temecula Valley offering challenging play, magnificent views and elevation changes.
The Journey's End Bar & Restaurant, which looks out over the course, is a great place for players to celebrate a good game.
11. Enjoy the surrounding areas
The areas surrounding Temecula Valley offer a lot of potential activities to enjoy.
So once you're done with the activities on this list, you can check out the things you can do which are only a short drive out of Temecula.
If you feel like hiking, Irvine (a 55-minute drive) offers some excellent hiking options.
And if you feel like seeing the beach, kayaking or surfing, San Diego has some great spots for surfing and other water-based activities.
Conclusion
In conclusion, Temecula Valley is a great place to visit for its wine country, beautiful scenery, and friendly people. There are plenty of things to do and see in the area, so be sure to add it to your travel list!
Save these Temecula travel ideas for later!
Add this to your favorite Pinterest board.