Since 1916, when President Woodrow Wilson signed the act creating the National Park Service, the park service has grown. It now encompasses 63 national parks along with hundreds of other wilderness areas, national wildlife refuges, and other protected areas
Whether you're planning a month long national park road trip or a day hiking through a national park, you'll want to be adequately prepared. That's why we've created this succinct list of national park packing essentials. You need an easy way to check off the most important items to bring along when visiting national parks.
After all, you're probably not going to find any custom outfitters in the middle of the wilderness. Once you hit the road, heading home for a piece of gear that you left behind will be impossible.
Why visit U.S. National Parks?
From the majestic peaks of Yosemite, to the grizzly bear habitats of Glacier National Park, to the arid desert canyons of Zion and the Grand Canyon, to the marshes of the Everglades, to the coastal beauty of Acadia National Park in Maine, our national park system is incredibly diverse and protects the most amazing natural places around the country.
If you aren't fortunate enough to live close to a national park, consider a multi-week summer vacation. That will allow you and your family to visit not just one, but several national parks. Each one is different, and you´ll be able to find great hiking, exotic wildlife, and a chance to experience the wonder and awe that the natural world provides.
ⓘ TIP: The National Park Service's Passport To Your National Parks will help you find all the parks along your route.
Packing list for national parks: the absolute essentials
When considering what to bring to national parks, please don't be one of those people who brings dozens of items they probably won´t use. Carry only the necessities, and perhaps a few other specialty items that your family needs. This will allow you to enjoy the natural world without being burdened by the weight of unnecessary stuff.
There are two other things you'll need to enjoy the beauty around you: an open mind and a spirit open to new experiences.
To make your next outdoor excursion enjoyable, here are a few more national park essentials:
1. Comfortable shoes
There's a reason we made comfortable shoes the first item on our list of national park essentials: Your choice of shoes can make or break a trip. After all, no sensible person would go trekking in flip-flops!
Whichever shoes you wear, consider getting a pair of insoles online to make your shoes as comfortable as possible. Your feet will thank you for the added cushioning and support, especially on long hikes.
For the best experience, pack a pair of comfortable shoes to wear during your hike and then change into another pair post-hike. This will give your feet a chance to rest and recover before the next adventure. It's also a good idea to alternate between different types of shoes to avoid putting too much stress on any one part of your foot.
If you purchase new sneakers or hiking boots, be sure to break them in before leaving home. This will help prevent blisters and discomfort on the trails. Consider trying out the highly-rated Rocky Military Boots for your next national park hiking adventure; they're known for their durability and support.
pack a pair of comfortable shoes to wear while hiking and then change into another comfy pair post-hike. Your feet will appreciate it.
If you purchase new sneakers or hiking boots, break them in before leaving home. Check out for your National Park hiking.
2. Extra clothing
It goes without saying that you should dress according to the weather forecast, but conditions can change. At bare minimum, you will need a lightweight jacket and extra socks. They're the best defense against sunburn, cold, rain, and wet feet.
3. A quality backpack
When hiking, you're going to want a good backpack. How else will you carry all these national park essentials and whatever else you need to keep you and your family happy while on the trail?
The best backpack for you and your family will depend largely on where you are hiking and how long you plan to be out in nature. Read this article about hiking backpacks to find the right one according to size, carrying capacity, and what type of hike they are best for.
If you are only planning day hikes, you can probably get away with a fairly small backpack. On the other hand, if you'll be heading out for a several day backpacking trip, you will want a larger pack that will accommodate your tent, sleeping bag, and other necessities.
4. Reusable water bottle
Pack a large water bottle … and use it! You should drink a minimum of half your body weight (in ounces of water) per day. In other words, a 200-pound person should be drinking 100 ounces of water every day.
5. Water sterilization equipment
Any time you're away from civilization, the water quality can be questionable. To avoid the risk of illness, take a look at the Crazy Cap water bottle. It's got a unique UV sterilization system set up in its cap. We have one and love it!
6. Maps
While planning your national park getaway, make sure to download (or purchase) both trail maps and topographical maps of the places you are planning to hike.
Few things are worse than showing up to a trailhead and finding that the complimentary maps that are sometimes provided by the National Park Service are gone. The thrill of trying to find your way through the mountains while reading topographical maps can make you feel like a real-life MacGyver.
7. Compass
Always pack a compass too, in the event your cell phone loses signal or power.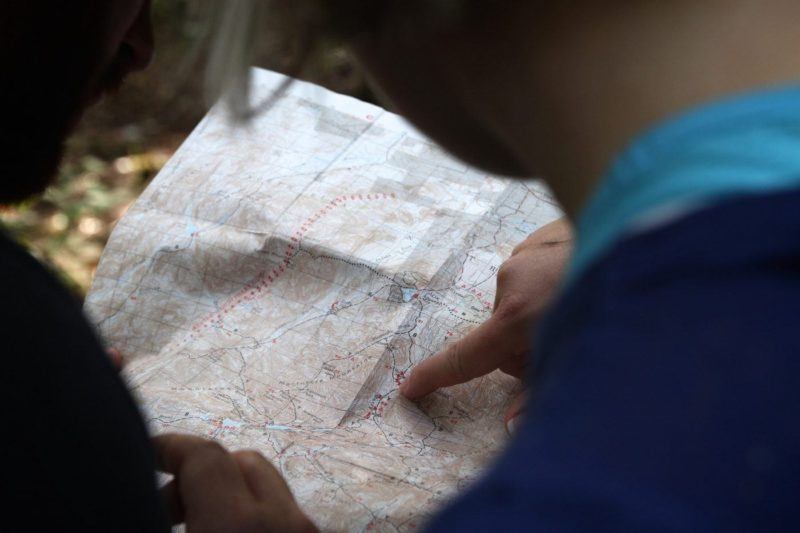 8. Snacks
This isn't a luxury, it's a safety necessity! You'll be really glad for food if you get hungry before you return to civilization. Pack foods that will keep you moving, such as nuts and trail mix, fruits and veggies.
ⓘ TIP: If you crave coffee, tea or Matcha – the Mosi All-in-One Infuser lelts you hot- or cold-brew your favorite drink from literally anywhere in the world. We love ours! Get a 10% discount with this link.
9. First aid kit
Be prepared for cuts, scrapes, and blisters with a small first aid kit. Keep a larger one in your car.
10. Sunscreen
Sunscreen is important year-round. Even on cloudy days, a bottle of sunscreen will protect you from the sun's harmful UV rays.
11. Insect repellent
Insect repellent is another essential for your packing list. You'll want to avoid pesky bugs throughout your hiking adventure.
12. Protective hat
Aside from shielding your eyes from glare, a good protective hat will have a brim wide enough to protect your nose, ears and neck from sunburn.
13. Binoculars
I remember the time we saw a large, black animal in the distance while hiking through Ocala National Forest. We were pretty sure it was a bear, but couldn't be sure because we didn't have binoculars. Don't make our mistake! Carry a pair that is lightweight, waterproof and has a magnification between 7x and 12x.
14. National Parks Pass
An America the Beautiful Parks Pass is your ticket to more than 2,000 federal recreation sites. Each pass covers entrance fees at national parks and national wildlife refuges as well as standard amenity fees (day use fees) for a driver and all passengers in a personal vehicle.
Visit the Online Store for details and information on how to purchase a pass online.
15. National Parks Passport
National Parks passport books are a great way to remember your trip and make a great souvenir. They're also a fun way to discover new travel destinations! Passports are available online and at most National Park visitor centers.
16. Photo equipment
Of course, you will want to document your trip to the National Parks you visit. While you can simply rely on your phone to capture some of the most memorable moments, once you get to the top of that beautiful peak where the sun is setting over the distant horizon, you might wish you had brought along your tripod and DSLR camera to help you better capture the beauty before you.
Some basic photo equipment and a good camera bag won´t add much weight to any pack and will allow you to save for the ages your memories.
ⓘ TIP: Remember to bring backup batteries and extra memory cards for your camera.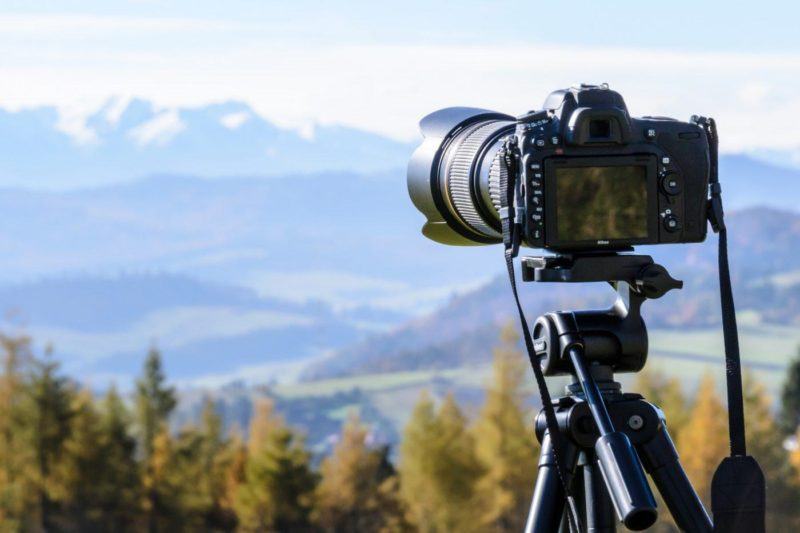 Camping in U.S. National Parks: Gear to bring
When heading to the national parks, camping is almost a necessity. Unless you are going for some winter exploring when temperatures can be well below freezing (not exactly camping weather), sitting around a campfire while listening to the sounds of coyotes howling underneath the starry sky is an experience that you won´t want to miss.
When packing, then, you will want to bring along some basic camping equipment to enjoy those nights under the sky. Just remember to pack light.
If you are not selective about what type of camping equipment you bring, however, you will quickly find that you´ll have to bring along a trailer just to pack the hundreds of camping products that are on the market today. And when you get to the campground, it might take you longer to set up camp than the actual time you get to spend enjoying the evening.
Camping equipment checklist
Every basic camping equipment checklist should include:
17. A tent
Make sure to find one that has a quality rain fly that can be removed during fair weather. You'll want to enjoy the clear, starry night sky before falling asleep. Read this article for tips on choosing the best backpacking tent.
18. Sleeping bags
Research the average nighttime temperatures for the area where you are planning to go. There is no reason to bring along your minus-20 sleeping bag if you're heading to the Grand Canyon, where all you'll need is a lightweight sheet.
19. Fire starting equipment
Camping without a campfire is like going to an outdoor concert where the speakers don´t work. If you head to an area where rain is common, finding dry kindling to get your campfire started can be a challenge. Bring along some sort of fire starter so that you can enjoy the warmth of a campfire without smoking yourself out.
20. LED battery lantern
While enjoying the dark night sky is certainly a special moment for any authentic camping experience, it is also nice to have a bit of light, especially for those long family dinners while playing cards around the picnic table. The old-time kerosene lanterns work, but will leave your camp with that peculiar smell of gas. Today's LED battery lanterns are energy efficient and will easily give you enough nighttime light on one battery charge for the whole of your vacation.
ⓘ TIP: If you plan on sleeping four people, consider getting a six-person tent, or going with an even larger one. It takes the same amount of time to set up, but that little extra space can go a long way on comfort and won't add any significant weight to your packing.