With its beautiful beaches, stunning scenery, and rich culture, Bali is a dream destination. The island is a tropical paradise where luxury service meets Balinese warmth, resulting in a one-of-a-kind combination that can't be found anywhere else.
The Island of the Gods offers incredible value for money, with countless high-end services for you to experience. So if you're looking to spoil yourself rotten during your next getaway, you've found the perfect destination. Read on for some of the best luxury travel experiences in Bali.
1. Stay in a five-star resort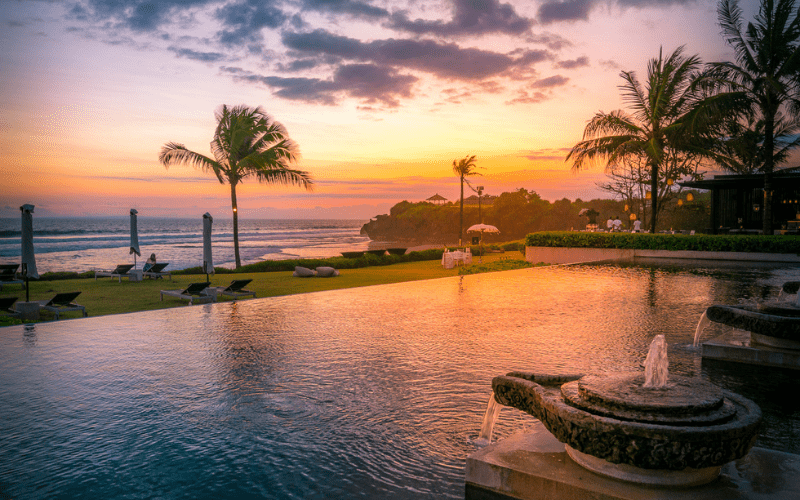 Staying at one of Bali's many world-class resorts should be on your bucket list. Start your journey with Four Seasons, a five-star resort located on Bali's southwest coast in a tranquil corner of Jimbaran's village. Four Seasons has villas and residence villas accented with a strong yet warm Balinese ambiance; each villa offers a unique staying experience. You can also immerse yourself in the spa village, cultural workshop, Balinese dance performance, and more.
If you want to take a walk in the wild side during your Bali trip, book a camp at Capella Ubud. The refined camp is nestled among lush green forests and away from the hustle and bustle. This place will give you an unforgettable experience of Bali's unspoiled nature. The camp has 21 one-bedroom tents and one two-bedroom lodge with private saltwater pools.
2. Calm your mind with wellness retreats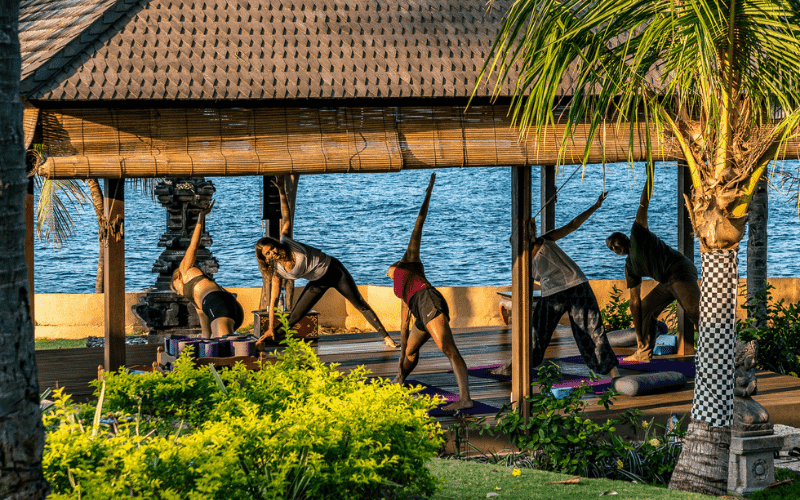 No luxury vacation in Bali would be complete without spa treatments, as they will provide some relaxation for your mind and body. Anantara Uluwatu Bali Resort has excellent spa service. The resort is located on the southern tip of Bali, where you'll experience the dramatic cliffside over the Indian Ocean for a relaxing spa day. There are various treatments to choose from, including traditional Balinese massages, healing treatments, sunrise yoga sessions, and more.
You can also pamper your senses at The Lagoon Spa. The sumptuous luxury of this 5-star spa is dedicated to helping you find your inner balance beauty, health, and peace. With highly skilled therapists, you'll enjoy a range of holistic treatments and massages that can soothe your body and soul.
3. Relax at the best beaches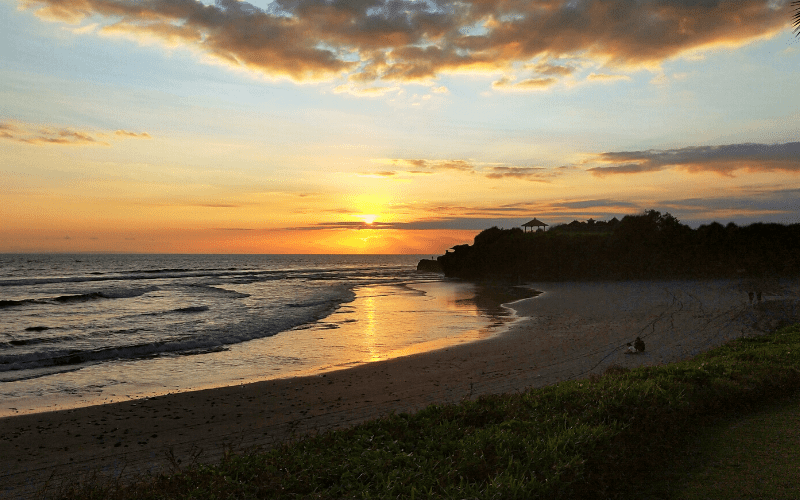 As the most visited island in Indonesia, make time to enjoy the sunshine on the world's best beaches. Make sure to bring along a beach mat, some Indonesian beach snacks, and your favorite drinks to have the best beach picnic you'll ever have in Bali.
If a picnic on the beach is not your thing, make your way to one of the beach clubs that spread throughout the coastlines around the island. You can relax at the beach and sip some cocktails while admiring the scenery of Bali life.
4. Treat your palate at high-end restaurants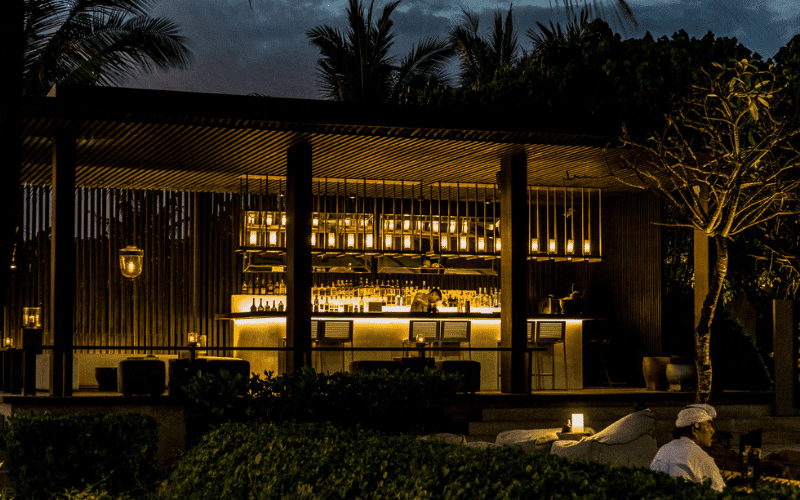 While in Bali, make sure to give yourself an exquisite taste of its diverse cuisine. You can do that by having a feast at some of the best five-star restaurants.
Located within walking distance from the Nusa Dua beach, Soleil is a stylish seaside restaurant at The Mulia Bali Resort & Villas. The restaurant offers Mediterranean and Pan-Asian cuisines, as well as authentic dishes inspired by Indonesian, Vietnamese, and Thai cuisines.
If you're into something more local in Ubud, head over to Locavore restaurant for an authentic yet modern culinary experience. Led by professional chefs Ray and Eelke, the Locavore kitchen team is passionate about creating contemporary European dishes from the best locally sourced Indonesian ingredients. Be assured that the quality of the food and drinks will give you an unforgettable culinary journey.
5. Spoil yourself with a cruise trip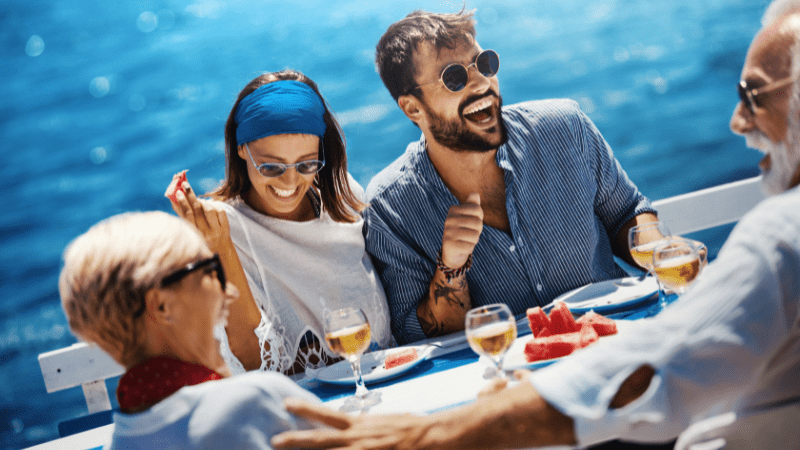 It is not a bad idea to spice up your luxurious experience in Bali by taking a cruise trip. By embarking on a tour around the seas of Bali, you'll get the chance to look at the island while being on the most luxurious cruise ships.
There are tons of different cruising tours for you to choose from. Most of them offer day trips to Nusa Penida, Nusa Lembongan, or even farther to the Gili Islands! During the trip, you'll also get to participate in exciting water activities or just relax with a cup of coffee and enjoy the natural beauty of Bali's landscapes.
6. See Bali from above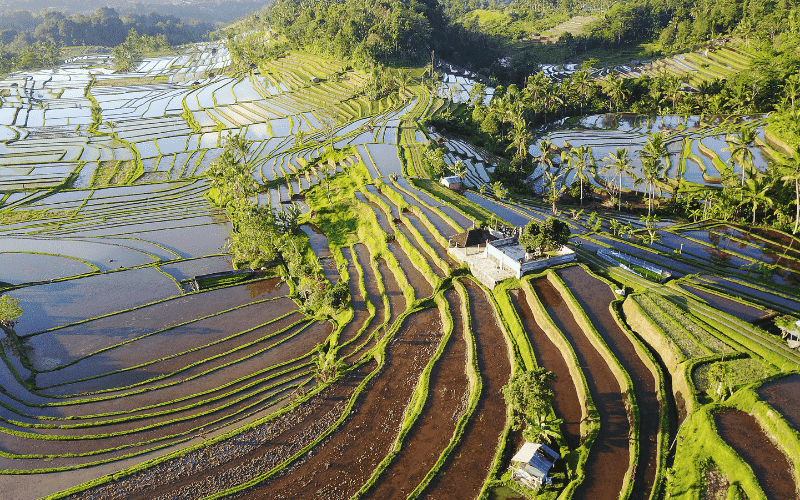 The ultimate activity to round out your luxury experience in Bali is to observe the island from a helicopter. The aerial tour here will give you a bird's eye view of the island's stunning scenery, even if the areas are inaccessible by road. You'll get to see smoking volcanoes, highland lakes, remote beaches, stepped rice fields, famous surf breaks, and thousand-year-old temples, all from above!
If you're planning to take an aerial tour of Bali by helicopter, the best and safest option is to choose Air Bali. They are the oldest company to do helicopter tours, as well as aerial filling in Bali and across the region. With over 20 years of experience, Air Bali Helicopter guarantees its customers a smooth and memorable flying experience. Don't forget to prepare your phone to capture the unique aerial view of the island.
Final thoughts
It's no wonder that Bali is a popular destination for luxury travel experiences. With its stunning landscapes, rich culture, and delicious food, it's the perfect place to relax and unwind. Have you been to Bali? What was your favorite experience there?
Want to read this later? Pin it to Pinterest!