If you are considering a trip to Indonesia, you are in for a treat. With over 17,000 islands, this archipelago nation is full of idyllic natural landscapes, rich cultural heritage, and friendly locals who are always happy to welcome visitors. We thoroughly enjoyed living there.
The problem is that figuring out the best time to visit Indonesia can be a bit tricky. It depends on several factors, such as the weather, peak tourist seasons, and the type of activities you want to engage in. In this article, we will give you an overview of these factors so you can figure out when to visit that fits your preferences.
Weather in Indonesia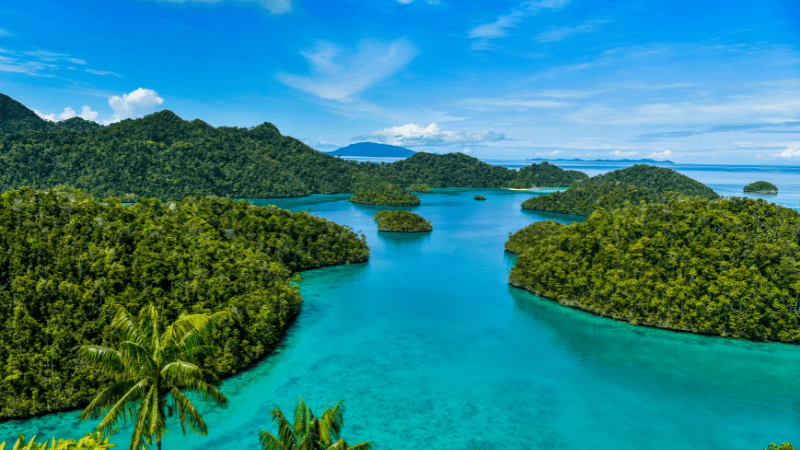 Being a tropical country, Indonesia experiences two distinct seasons, a dry season and a wet season. The islands are generally warm and humid throughout the year, with average temperatures ranging from 26°C (79°F) to 31°C (88°F).
Dry Season
Indonesia's dry season typically starts in May and lasts until September. During this time, rainfall is low, and the weather remains warm, with temperatures averaging between 28°C to 30°C (low to mid-80s). The dry and sunny weather is perfect for outdoor activities, making this the peak tourism season.
Wet Season
The wet season typically occurs between October and April, with the heaviest rainfall in December and January.
Despite the frequent downpours, temperatures can still average around 30°C, making it an ideal time to go to the beach. However, humidity levels are high, and there are almost no tourists, so you can have some beaches entirely to yourself.
Tourist Seasons in Indonesia
Indonesia has high, low, and shoulder tourist seasons.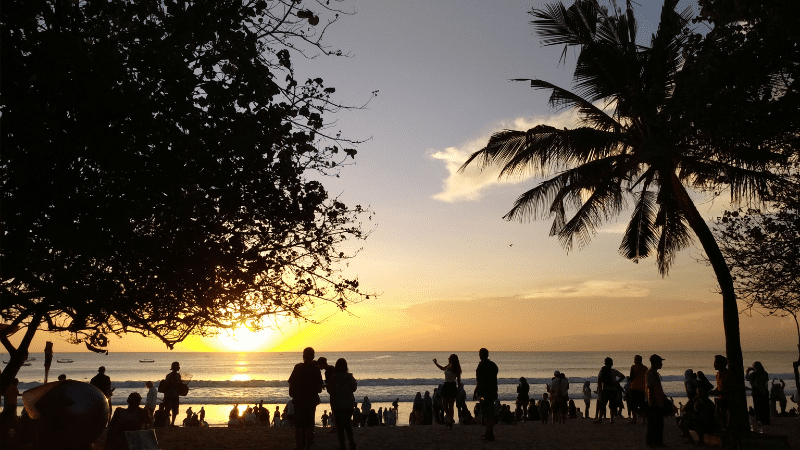 High Season
The dry season is the peak tourist season in Indonesia. It's a great time to explore the country, but expect to see many tourists, especially on the beaches. Prices for hotels and tours can be high, and availability may be limited, so it's best to make reservations as early as possible.
Low Season
The low tourist season falls during the wet season, from November to March. Hotel rates are cheaper during this time, and there are fewer tourists, but rain can disrupt outdoor activities. However, it's still an ideal time to visit indoor attractions like temples and museums.
Shoulder Season
If you're a budget-minded traveler, the best time to visit Indonesia is during the shoulder season. The months of April/May and September/November offer weather that is still good for exploring, but there are fewer tourists, and prices are generally more reasonable.
Best time to visit Indonesia by destination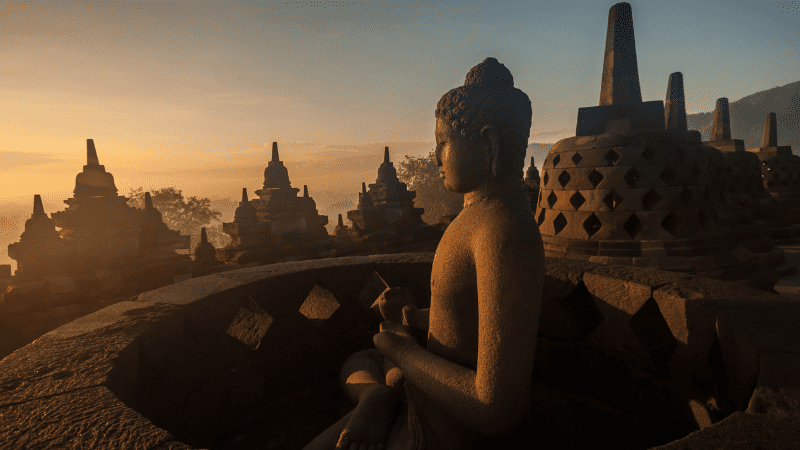 When to travel to Java
Famous for its majestic volcanoes, lovely temples, and breathtaking natural landscapes, Java is one of Indonesia's top tourist destinations. Many would come here to trek and explore temples. Thus, the best time to visit Java is during the dry season, ideally from May to September, when the weather is dry and sunny.
Since most activities in Java are outdoors, the island remains quiet during the rainy season, from November to March. But if you end up on the island during this time, stay in East Java, which experiences less rainfall.
Temperatures in Java are consistently warm all year round, with average temperatures ranging from 28°C to 30°C but can get colder at night and in higher elevations, such as Mount Bromo. Bring a jacket to warm you up during your trek.
When to travel to Sulawesi
Home to Lore Lindu National Park, Sulawesi is famous for its lush rainforests. It sits in the center of the Indonesian archipelago and is a popular diving destination, thanks to its beautiful coral reefs.
Due to the island's unique shape, Sulawesi has different weather conditions. The southern part of the island experiences monsoon season between November and April, while the northern regions receive rain all year round, with the driest months between July and October.
May through October is Sulawesi's peak tourist season, but it can get very crowded during this time. Thus, the best time to visit Sulawesi is during the shoulder months of April and November. These months are not too hot or wet, and you can enjoy warm temperatures without the hordes of tourists.
The months of May through October are ideal for scuba diving in Northern Sulawesi, with July and August being the busiest.
When to travel to Bali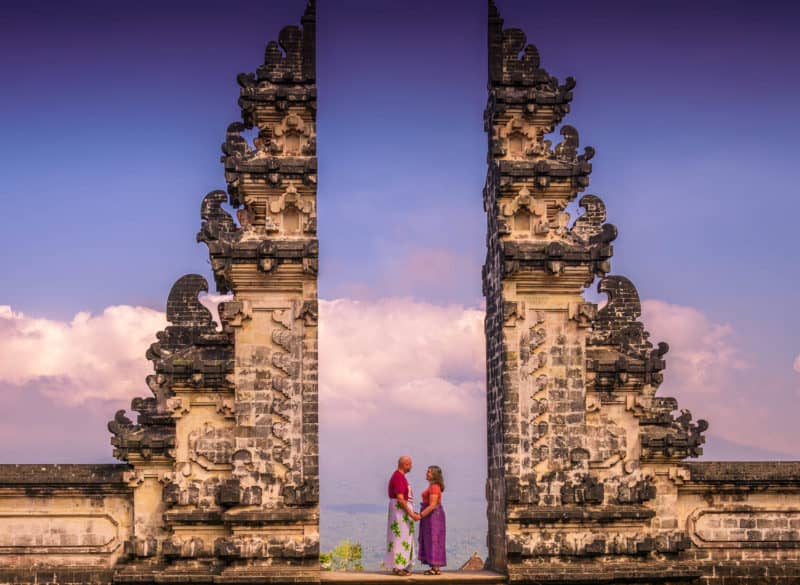 As Indonesia's most popular island, Bali needs no introduction. It's famous for its beautiful beaches, a haven for avid surfers and those who simply want to relax.
The best time to visit Bali is during the dry season, particularly May, June, and September when you can spend most of your time outdoors, enjoying the beach, hiking through lush rice terraces, and visiting temples. However, expect visitor numbers to be at their highest during this time, so the beaches and attractions can get very crowded.
Bali's wet season runs from October to March. However, the island only experiences brief tropical rainfall and rare monsoonal downpours are rare. If you're traveling on a budget, plan to visit Bali during the wet season since hotels are incredibly cheaper. Just be prepared for the occasional downpour.
When to travel to West Papua and Raja Ampat
You can visit the islands of West Papua and Raja Ampat at any time of the year. In fact, there is no off-season in these islands since they experience reliably consistent daily temperatures, averaging between 30°C and 34°C and rarely going down to 10°C at night.
The rainy season across the islands can differ from the rest of Indonesia. There is a higher chance of rainfall and strong winds between June and September, which may not be ideal for exploring the islands since boat journeys can be rough.
The months of October through May in West Papua and Raja Ampat offer the best diving conditions due to lower rainfall, more stable sea conditions, and better underwater visibility.
When to travel to Kalimantan (Borneo)
Kalimantan, an Indonesian island off the coast of Borneo, is well-known for the orangutans who have made their home in its dense forests. The island's size means that its climate varies somewhat from one part to another. The interior is the wettest, while the south is the driest.
The best time to visit Kalimantan is in the dry season, August to September is the driest period. Expect light rain when you visit Kalimantan from March to May. Avoid November to January, when the rainfall is at the heaviest.
Avoid visiting Kalimantan during the wet season if you want to see the orangutans. During this time, they become more elusive as they seek shelter from the wet weather.
When to travel to Sumatra
Like most places in Indonesia, the best time to visit Sumatra is during the dry season. Avoid October to January since the island receives the heaviest rainfall this time.
Due to its size, Sumatra's weather can vary from one part of the island to another. South Sumatra's dry weather falls between April and October, and its rainy season is between November and March.
On the other hand, North Sumatra has a more tropical climate, so rain occurs year-round, especially in Bukit Lawang, a jungle-clad area.
When to travel to Flores, Komodo National Park, and Sumba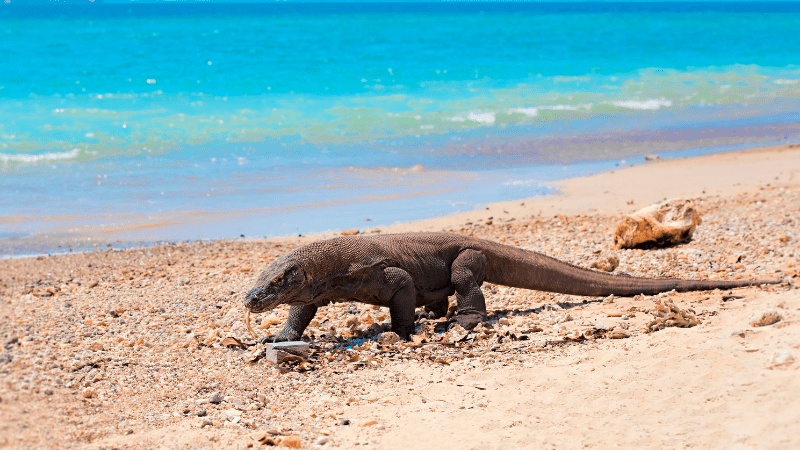 Flores, Komodo National Park, and Sumba are the best islands to visit on an island-hopping trip to Indonesia. While they are most famous for the presence of Komodo dragons, they are also some of the best spots for snorkeling and diving in Indonesia.
These islands experience a dry season and receive lots of sunshine and blue skies from April to September. The dry season is the best time to explore these islands since the water is calmer. However, the best time to dive is from May to October, when the water is clear and calm.
When to travel to the Moluccas Islands
The Moluccas are a chain of islands in Indonesia's northeast; they're known by their nickname, "Spice Islands," because of the abundance of fragrant plants found there.
The climate on the Moluccas is distinct from the rest of the country. The Moluccas get rain between the months of June and September.
The best time to visit the Moluccas Islands is from May to September, when the weather is mild and there is less chance of rain.
Final thoughts about when to visit Indonesia
No matter what time of year you travel to Indonesia, you will be met with friendly locals and treated to breathtaking scenery.
With careful planning and preparation, you can make the most out of your trip to Indonesia and create unforgettable memories that will last a lifetime. So what are you waiting for? Book your trip to Indonesia and start exploring this beautiful country today!
ⓘ TIP: If you enjoy festivals, visit Indonesia during the full moon in May or June. This is when Buddhist monks and pilgrims gather for Waisak, a day set aside to remember the birth, enlightenment, and death of Gautama Buddha.