Taiwan is a small island to the east of China that has become a huge travel destination. With the scenic mountains, beautiful bodies of water, and tasty food, it's easy to see why more and more people choose to visit Taiwan every year.
If you're planning a trip to Taiwan, odds are that the Taoyuan International Airport will be your first stop. Thus, the Taoyuan airport review can be a useful resource for information on all the airport has to offer and for getting into Taipei.
Where to go in Taiwan
Taiwan might be small, but there are plenty of interesting attractions in Taipei (the nation's capital), and even more if you venture around the island. With so many forests, beaches, hot springs, museums, and other amazing attractions, you're going to have a long list of things to see and explore during your trip to Taiwan.
The problem is that deciding what to do and see when you visit Taiwan can be a challenge. There are so many jaw-dropping landscapes, historical museums with fascinating artifacts, and other attractions to choose from. I've been there, which is why I wrote this article.
Read on to find out what I consider to be the best places to go in Taiwan.
Map of the best places to visit in Taiwan
Depending on your travel style, you can take a guided tour, use my pre-done 14-day Taiwan plan, or design your own itinerary. Although you're probably better off with a guided tour if you have limited time, because they plan everything. Example: This tour shows you many top places in Taiwan in only 5 days, including Sun Moon Lake, Foguangshan, Kaohsiung, Kenting, Taitung, the East Coast, and Taroko.
Whichever way you choose to travel, you won't go wrong if you add some of these must-see attractions to your itinerary.
ⓘ TIP: For more about getting around in Taiwan, read this article.
1. Shilin Night Market
Taiwanese culture wouldn't be the same without its night markets, and Shilin Night Market is the oldest, largest, and most well-known night market in Taipei. Located close to MRT Jiantan Station, it is a maze of sprawling alleyways packed with all manner of food and merchandise vendors, quaint shops, and carnival games.
The centerpiece of the market is a food court with 539 stalls, offering a variety of dishes to appeal to every food craving. Some of the more interesting menu offerings include lemon aiyu jelly, fried fish balls, stinky tofu, Fuzhou Ancestor Pepper Pie, Hometown Barbecue Chicken, Good Friend Cold Noodles, and Jian Ji Papaya Milk.
Stroll along the maze of dense alleys and what you will find might surprise you. It is the perfect spot to learn about the food and culture of the Taiwanese people.
ⓘ TIP: For other city highlights, read 8 Best Things to See in Taipei in One Day. It visits the most popular tourist attractions, such as Taipei 101 and the National Palace Museum, as well as several other iconic sights.
2. Fulong Beach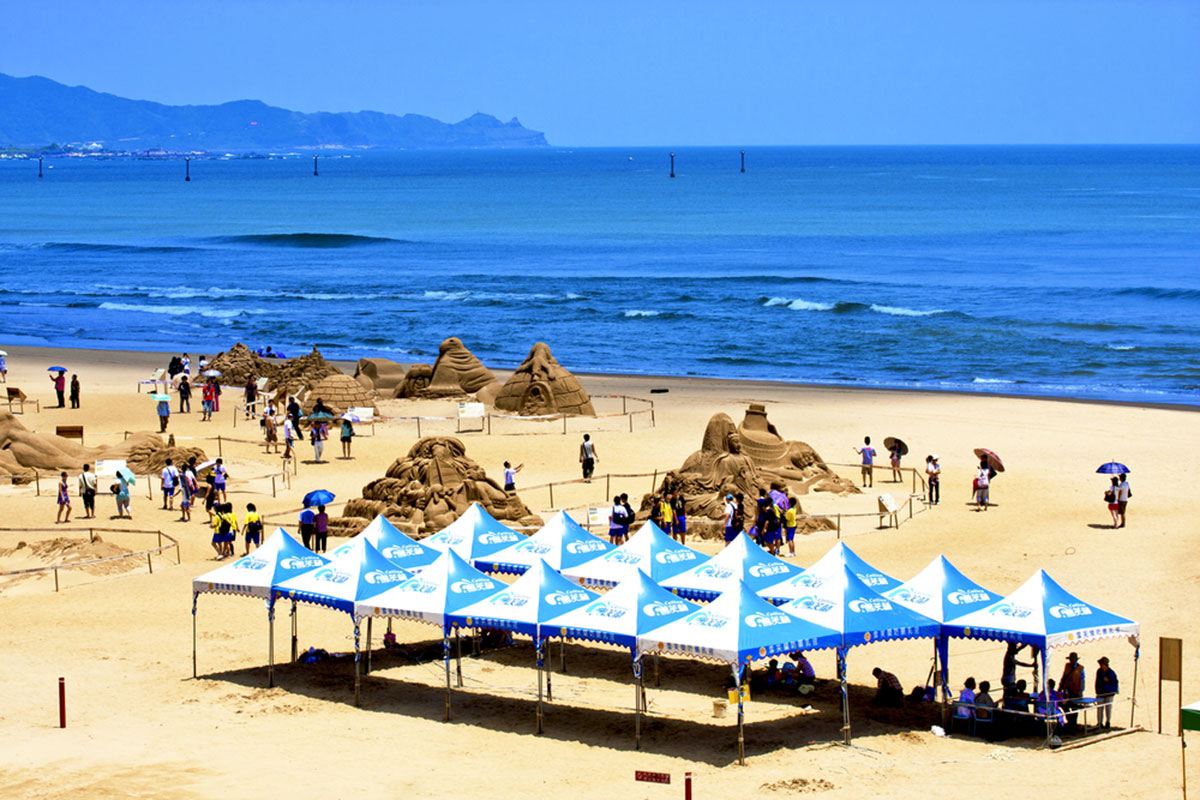 If you want to experience the beaches of Taiwan, this is the beach to go to. Golden beaches are rare in Taiwan, and this beach is covered with beautiful gold sand.
Only an hour east of Taipei, this beach is a favorite for locals and tourists during the summer, and concerts and events often occur on the beach.
3. Shei-Pa National Park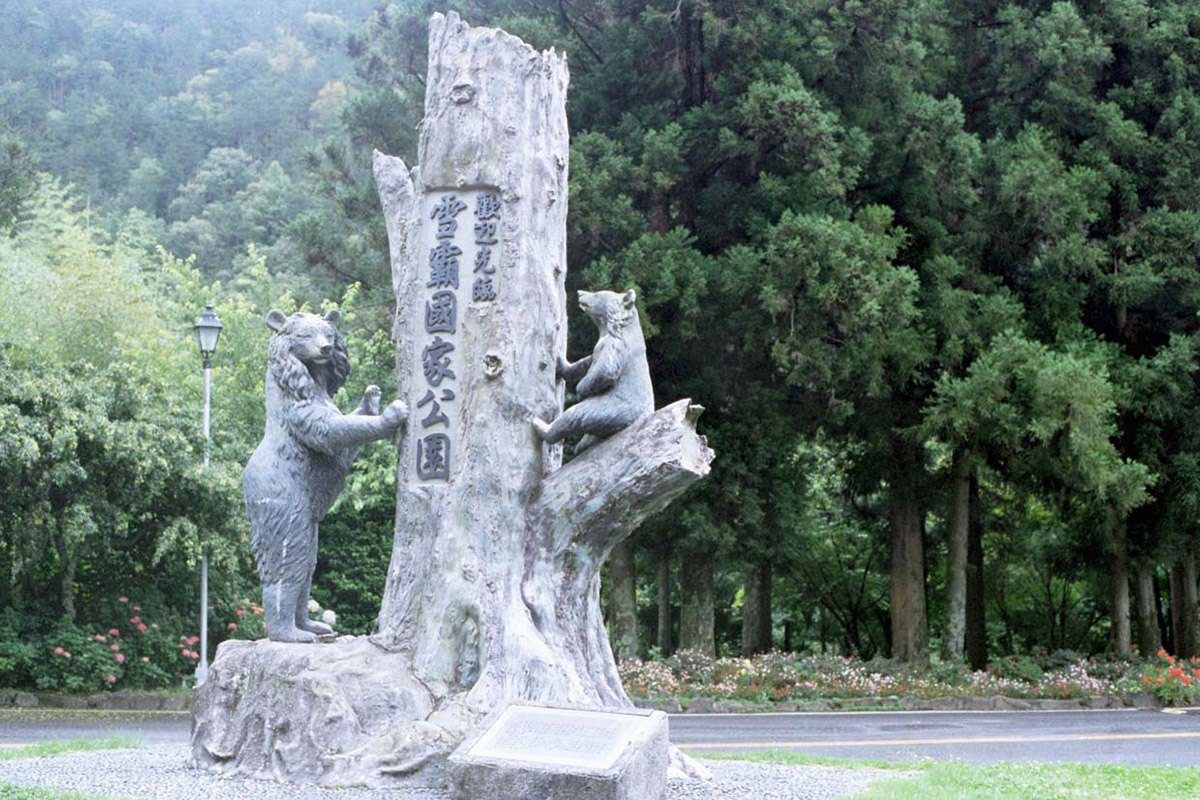 Taiwan is known for its lush greenery, and the Shei-Pa National Park is a great place for anyone interested in seeing the natural side of the country.
Encompassing over 50 peaks of Hsuchshan and Dabajian Mountains, this park has some of the best alpine scenery in Taiwan. Its 768-sq-km area is filled with hot springs, rivers, rare animals, and native plants. Much of it is prohibited to ordinary travelers, but there are three sections you are permitted to enter: the forest recreation areas of Wuling, Guanwu and Xuejian.
If you're a hiker or enjoy camping, Shei-Pa National Park is even more of a must. It offers some fantastic multi-day trails that lead deep into the rugged interior of the park.
4. Wuling Farm, Heping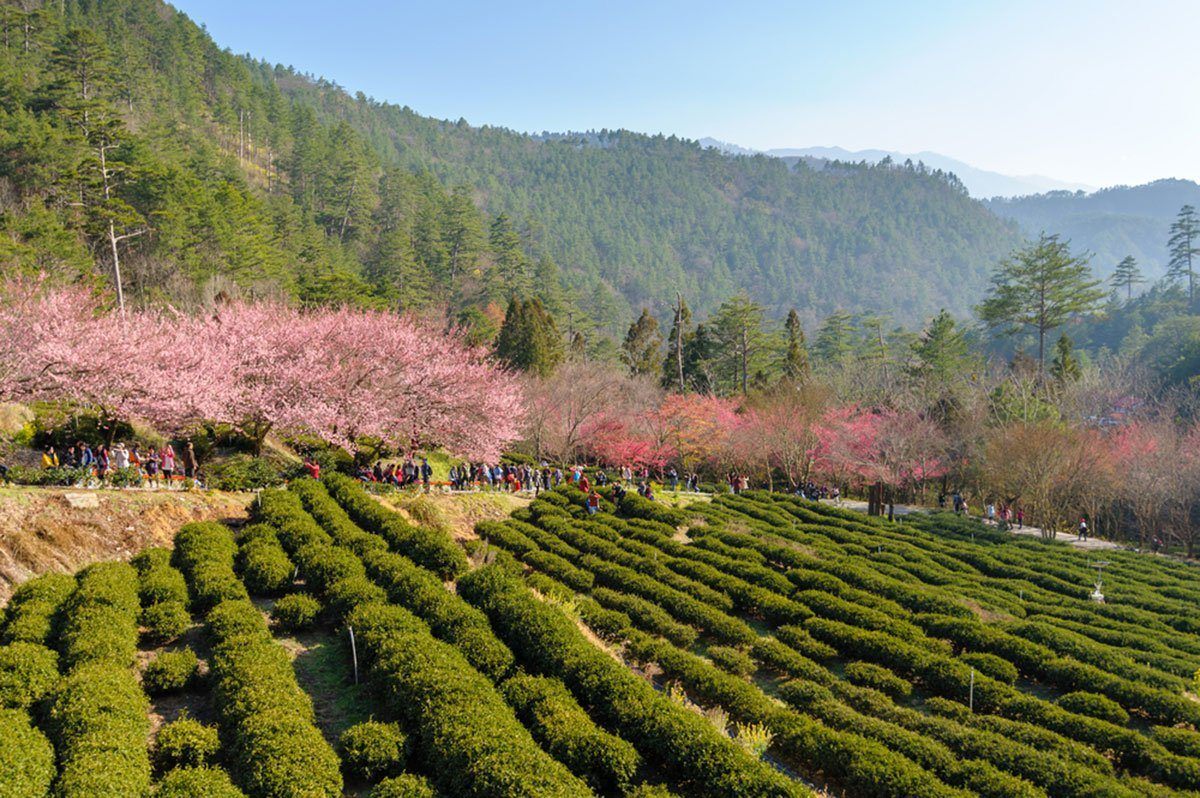 Wuling Farm is also known as Wuling Forest Recreational Area. It may be a part of Shei-Pa on paper, but Wuling Farm has more to offer than nature.
Take the trails to view the scenic flower gardens, a vegetable plantation, fruit orchards, a tea plantation, and fish farming. This is a great way to see another aspect of Taiwanese life while still experiencing breathtaking views and a little history.
The cherry blossom and tea garden in Wuling Farm was created in 1963 as a place where retired servicemen could find employment. Now it is a beautiful farm that offers camping grounds for people to stay on during their visit.
5. Taroko National Park, Xiulin County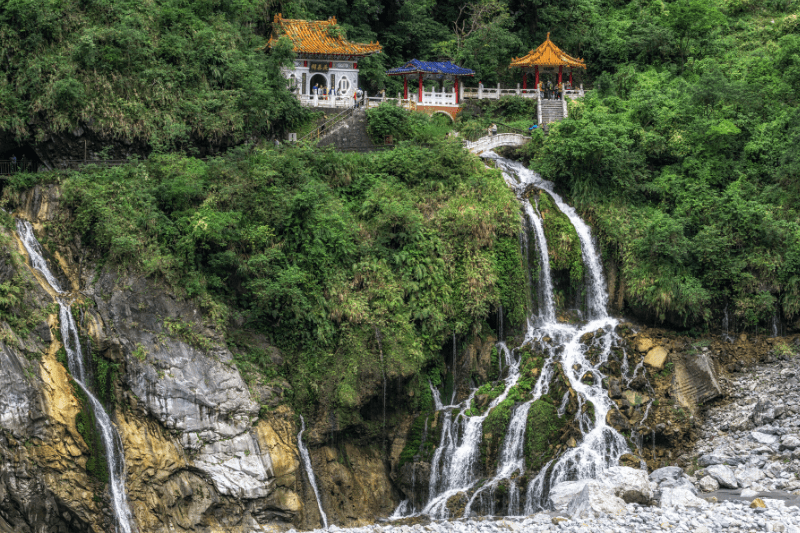 Arguably the most popular tourist destination among the nine national parks in Taiwan, Taroko National Park is the most visited spot on the east coast.
Taroko is a favorite day trip from Taipei, as well, mainly because of its landmark Taroko Gorge. One of Asia's 7 wonders, this amazing canyon features marble cliffs, deep winding tunnels, and an enchanting river flowing through the bottom.
Another of the park's most picturesque spots is the Eternal Spring Shrine. The classic shrine is a memorial for veterans and worth a stop for its beautiful views of the mountains and never-ending waterfall.
ⓘ TIP: Get Your Guide offers a variety of day trips to Taroko Gorge.
7. Sun Moon Lake, Nantou County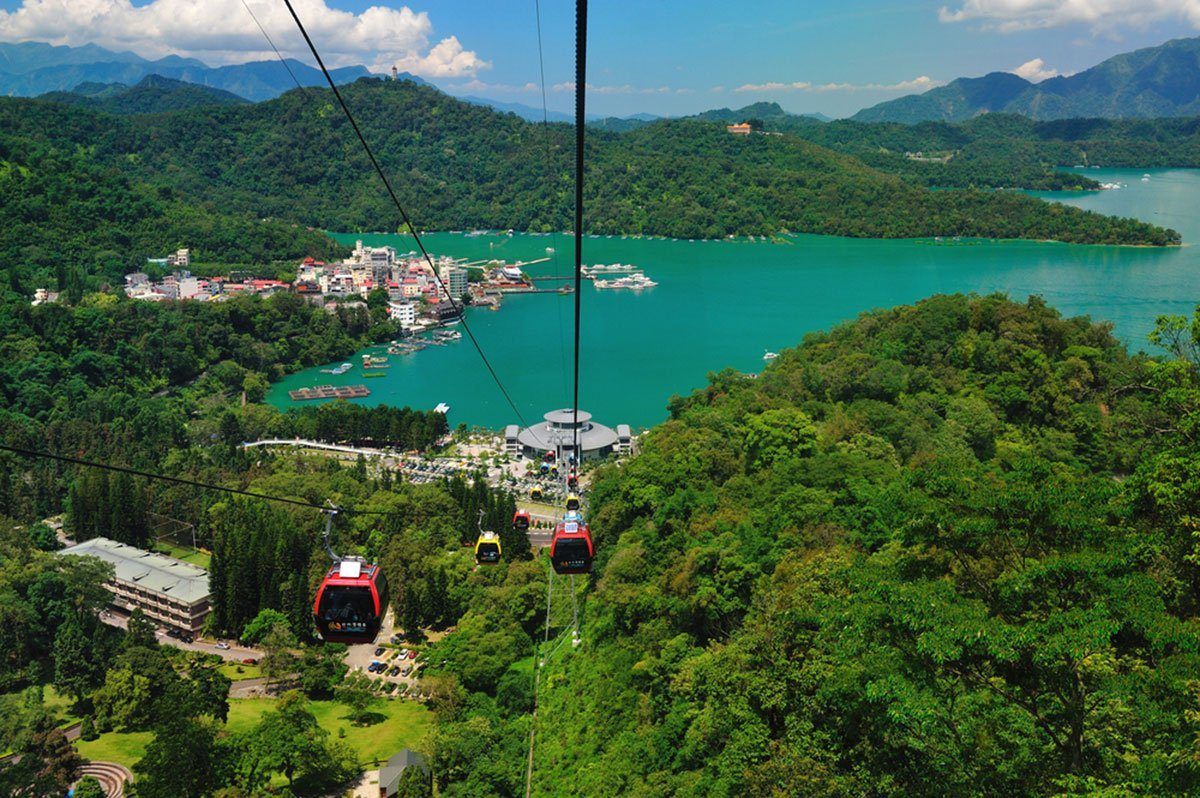 Ask any local to name the best places to visit in Taiwan, and Sun Moon Lake will always make the list. Known for its beautiful, clear blue water, this lake has a romantic feel and is a favorite spot for couples and honeymooners.
Many of the attractions here are run by an aboriginal tribe who have inhabited the area for centuries. This is a must-go location for any couple.
7. Shanlinxi Forest Recreation Area
Shanlinxi Forest Recreation Area offers hotels, restaurants, shops and stores that visitors can enjoy during their visit. With bus touring and hiking paths, people can enjoy the waterfalls, caves, greenhouses, and other features that this area offers.
This is an ideal destination for anyone who wants to make more than a day trip and wants to see the nature of Taiwan.
8. Alishan National Scenic Area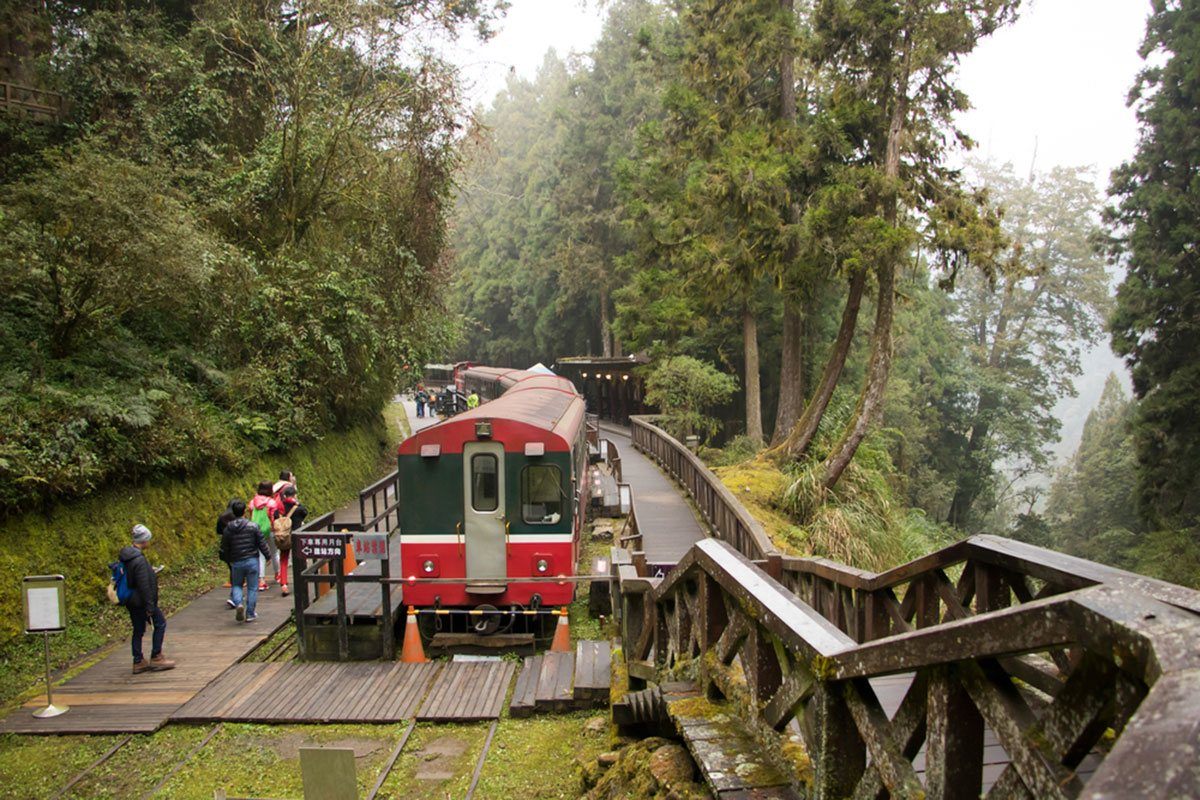 Located in the Alishan Mountains, this scenic area is home to Tsou aboriginal villages, highly regarded for their tea making. This area allows you to take in the local nature of Taiwan including the fallen Alishan Sacred Tree.
With the Alishan Forest Railway, a narrow train makes its way through the forest as well. Enjoy the tropical views and beautiful mountains in this location.
9. Guanziling Hot Spring, Tainan City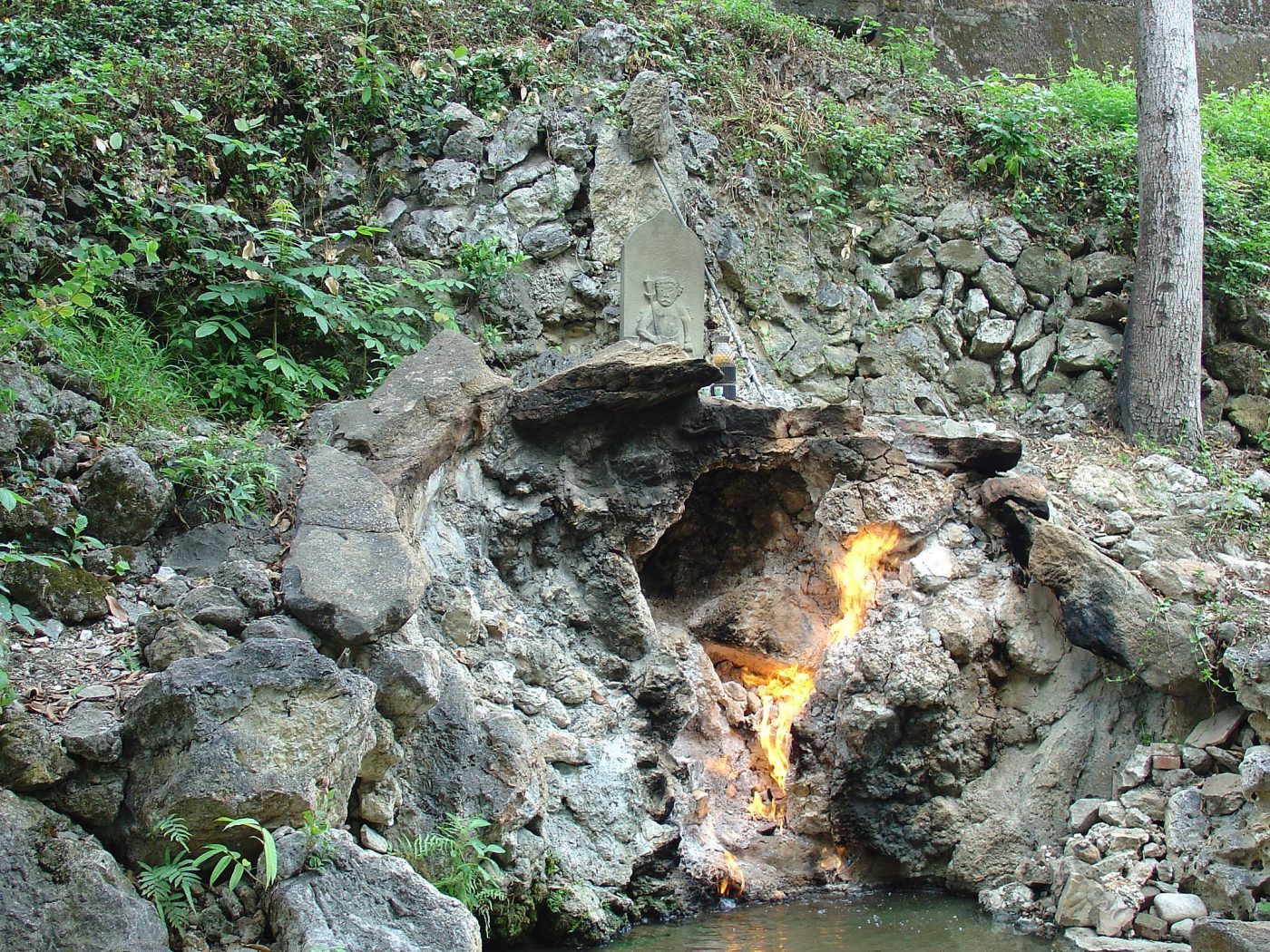 Fire and Water Cave is a geological phenomenon and is the most interesting, if not one of the best things to see in Taiwan. This cave outflows with a combination of methane gas and hot spring water, creating a fire which burns on water!
This popular hot spring is located in Tainan City. It has been attracting people for almost three centuries.
10. Chimei Museum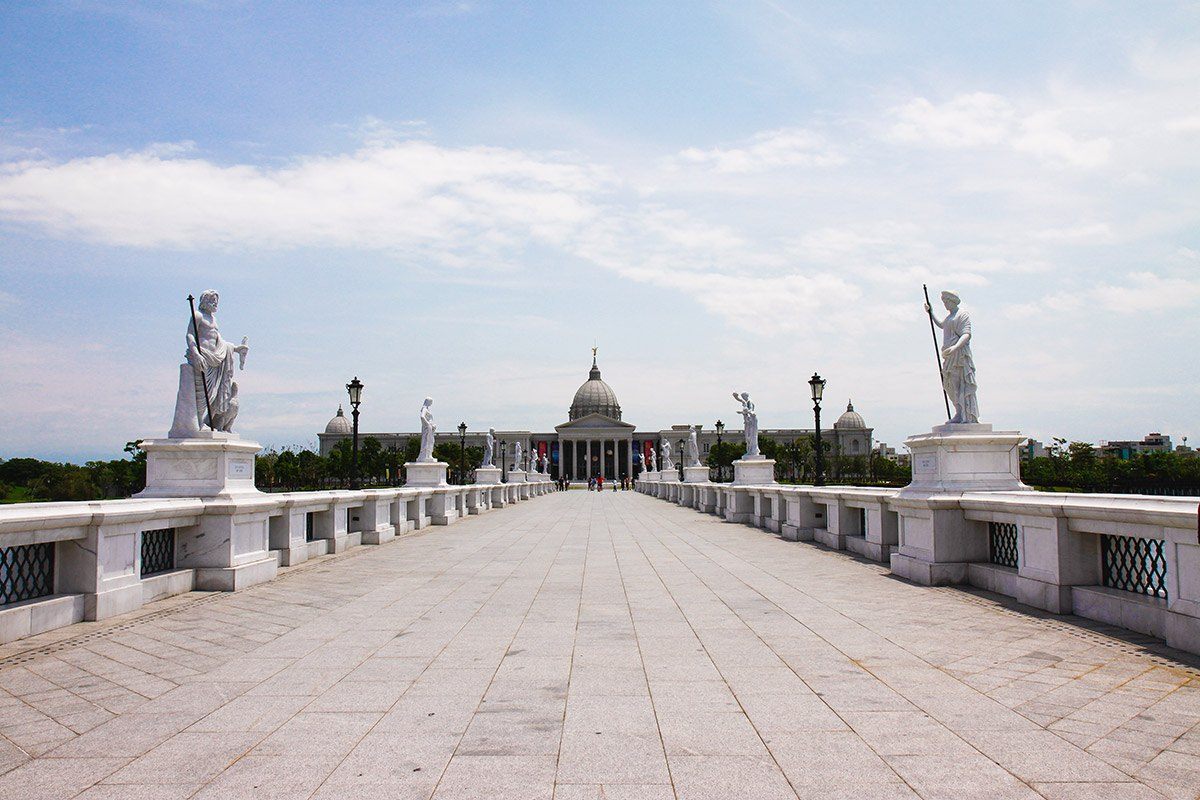 Of all the things to do in Tainan, Chimei Museum is a must-see attraction, especially if you're interested in art.
This privately owned museum has five exhibits spanning a wide range of interests. The Western Art exhibit features a large collection of weapons, paintings, and sculptures. Other sections include Natural History, Antiquities and Artifacts, Arms and Armour, and Musical Instruments. The latter exhibit showcases one of the largest violin collections in the world.
11. Fort Zeelandia Museum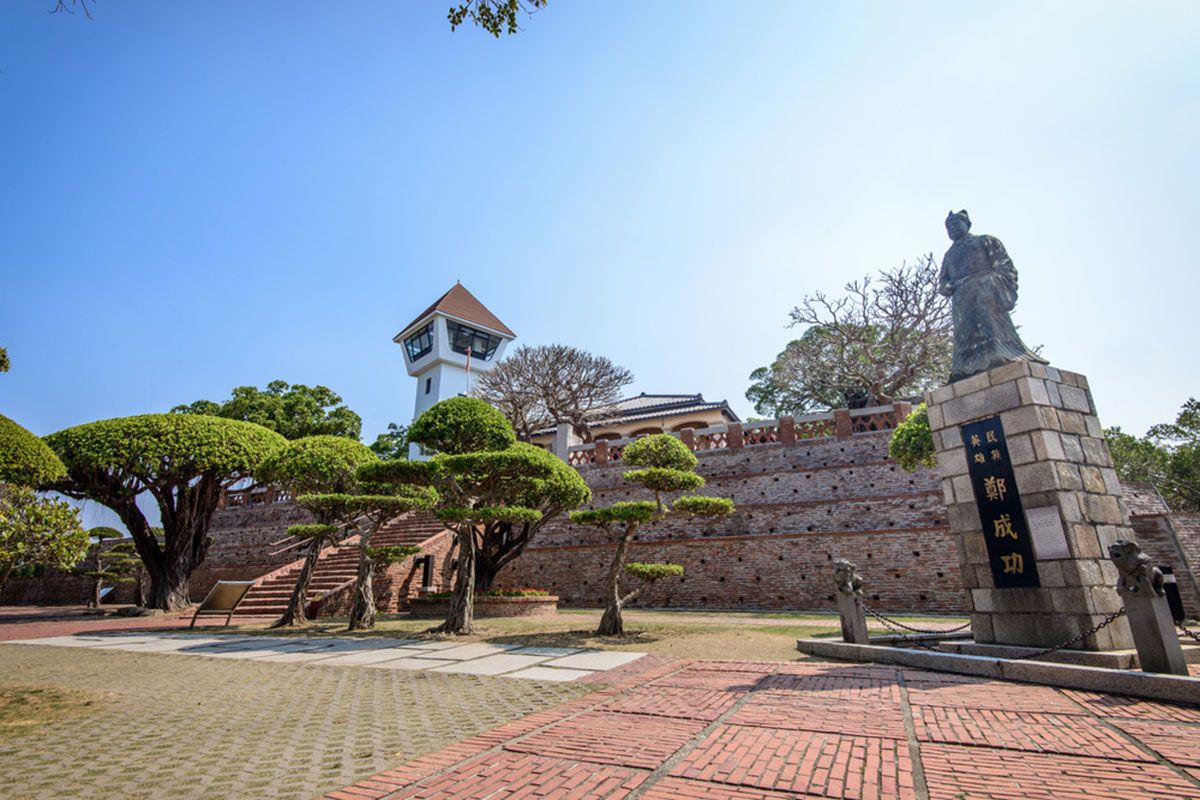 Tainan City's Fort Zeelandia was built between 1624-1634 by the Dutch East India Company. During the 17th century, it became a vital transit city. It is now a museum where people can experience and learn about different aspects of history and Taiwanese culture.
If you're wanting to learn more about the history of Taiwan, this is a great place to go. You will learn a lot while taking in all the historical artifacts and one-of-a-kind views.
12. National Museum of Marine Biology and Aquarium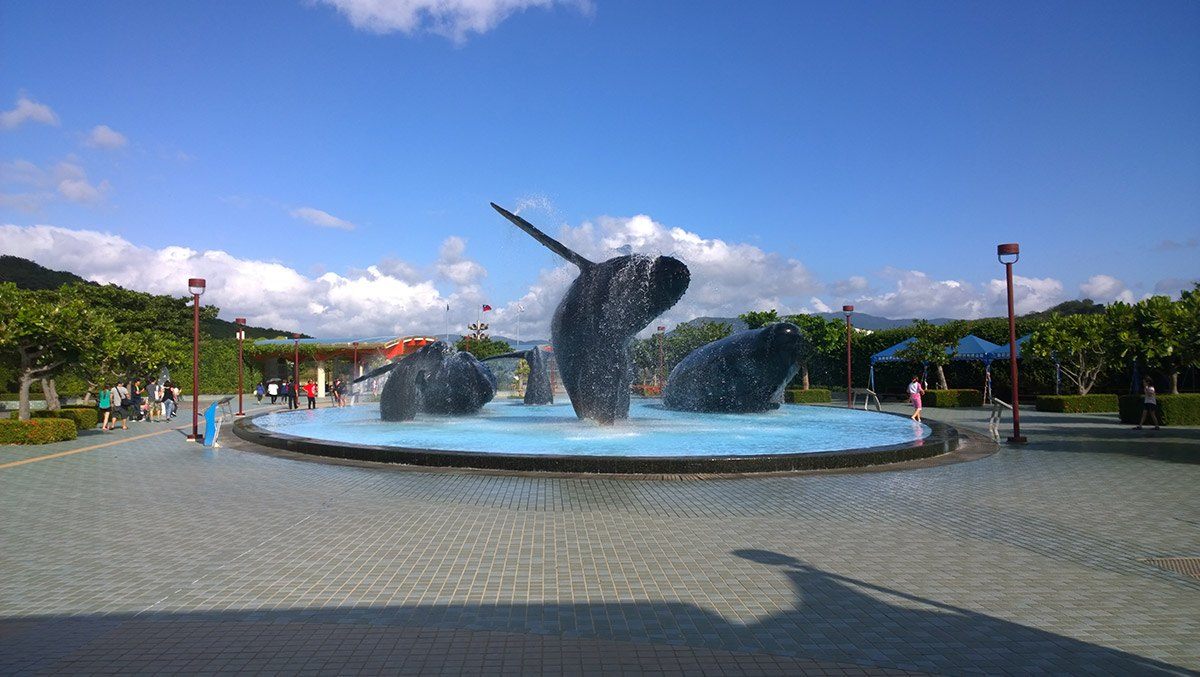 This museum and aquarium is located in Checneny Township and displays three exhibits to inform visitors about different aspects of marine life. The three pavilions are
Water of Taiwan, which covers the native marine life of Taiwan.
Coral Kingdom, which showcases coral reef habitats.
World Waters, which discusses the ancient oceans during the beginning of Earth's history.
This is a great location for families or anyone interested in learning about Taiwan's aquatic life.
These are some of the top Taiwan attractions
If you're planning your next trip or heading to Taiwan soon, consider adding these 12 spots to your itinerary. You are sure to have a memorable visit.
Every place on this list offers you a diverse experience that will make your trip to Taiwan unforgettable. With a wide range of things to do there is sure to be something on this list for everyone to enjoy.
Where to stay in Taiwan
Explore the best of Taiwan and find the perfect place to stay with this easy-to-use search widget.
Frequently asked questions about visiting Taiwan
When is the best time to visit Taiwan?
The best times to visit Taiwan are in the spring (February–April) and fall (October–December). You can take advantage of the warm, subtropical weather and some of Taiwan's best events during these two seasons, which bookend the hot summer and typhoon season.
Is Taiwan cheap to travel?
Taiwan is a cheap place to travel, especially if you plan ahead. Taiwan is less expensive than Singapore, Hong Kong, and Japan, but not as cheap as Vietnam, Malaysia, or Indonesia. Apart from hotels, Taiwan is also cheaper than South Korea, except when it comes to lodging.
How much should I budget for a trip to Taiwan?
Most visitors spend around NT$2,920 ($97) per day on average, although much depends on your travel style. Backpackers have reported spending as little as $599.82 in 27 days.