If you are planning a trip to Ireland, you will likely be drawn to experience the capital city of Dublin. It's the perfect place to start to get a feel for Irish culture and history before continuing your adventure! There are so many things to do in Dublin it's hard to know what to see and what to leave out. If you only have a few days in this vibrant city, you will want to make sure you hit all the highlights.
Best things to do in Dublin
There are dozens of incredible things to do in Dublin, so it's hard to pick just a few! To get a quick taste of the city, here are the top attractions in Dublin for a first-time visit.
1. See the Book of Kells at Trinity College Dublin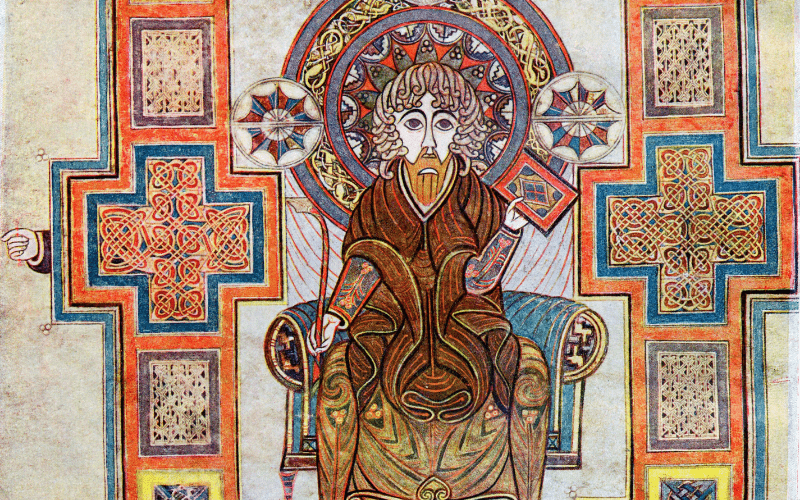 One of the most popular draws to Dublin is the Book of Kells, located on the Trinity College campus. The Book of Kells is an ancient manuscript with painstakingly hand-drawn words and illustrations of the four Gospels. It's believed to be created by monks around the year 800 AD.
The book itself is breathtaking in its design, detail, and preservation. The tour also includes a walkthrough of the Old Library, built in 1732. This gorgeous 65m long library is one of the most famous and most beautiful libraries in the world.
Tickets to the Book of Kells are self-guided and cost €18 for adults
Estimated time needed for attraction: 40 minutes to 1 hour (plus you should take some time to wander the stunning Trinity College Dublin campus).
ⓘ TIP: If you don't want to wait on line, some guided tours offer fast-track access.
2. Tour Dublin Castle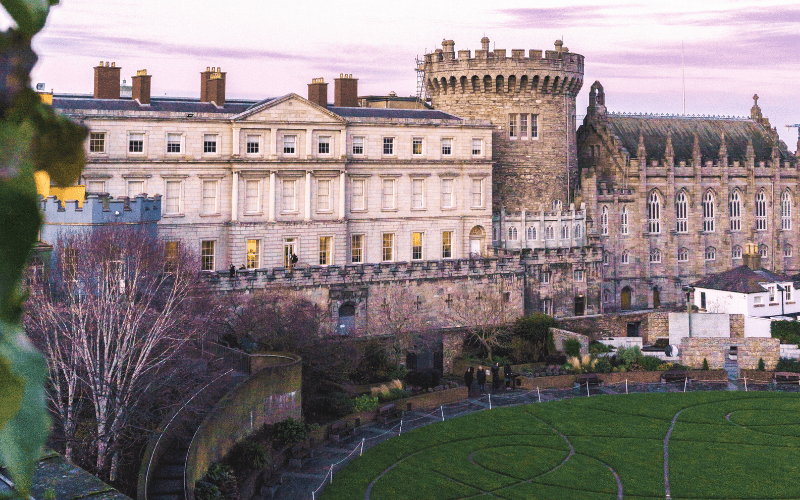 Dublin Castle was built in the early 13th century and was originally the headquarters of the English administration in Ireland until 1922 when Ireland gained independence.
The Castle is unique in design, both the exterior and interior are interesting to view in and of themselves, and the gardens and tower are fun to tour. There are also interesting permanent and rotating exhibitions in the castle that teach more about Dublin's turbulent political history.
Self-guided tickets start at €8 for adults.
Estimated time needed for attraction: 30 minutes for a self-guided tour and 1 hour for a guided tour.
3. Visit Christ Church Cathedral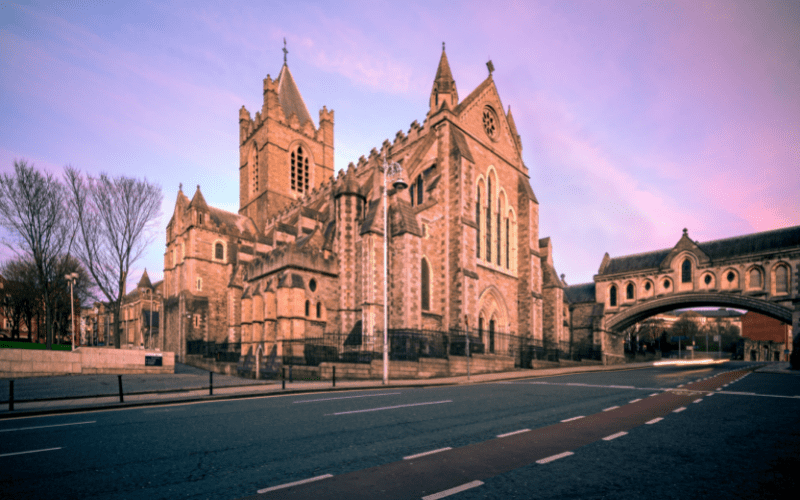 St. Patrick's Cathedral and Christ Church Cathedral are the two most popular churches in Dublin. If you only have one weekend, I recommend picking Christ Church Cathedral to visit.
The exterior has impressive architecture, and the interior has beautiful artwork and stain glass. The crypt is especially fascinating and worth a visit with tombs of important religious figures, historical Irish religious artifacts, and a treasury.
Outside of the cathedral, visitors can walk through the Christ Church labyrinth to pray, meditate, and take some time for peace and reflection.
Self-guided tour + audio guide for Christ Church Cathedral are €10 for adults.
Estimated time needed for attraction: 40 minutes to 1 hour.
4. Tour the Guinness Storehouse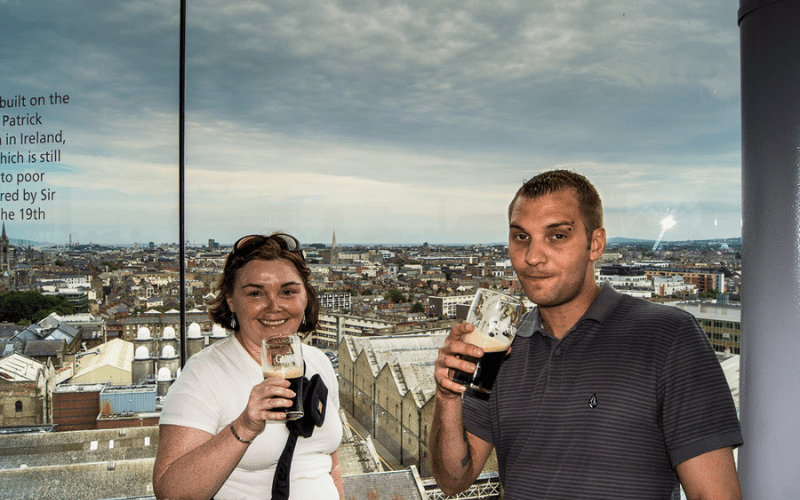 Drinking culture is huge in Ireland, and Guinness is the country's most popular beer of choice. It's also the biggest stout brewery in the world. Touring the Guinness Storehouse is a very popular tour and a fun thing to do in a weekend in Dublin!
The Guinness Experience:
Walks you through how the beer is brewed.
Teaches how influential Guinness was in driving the economy and shaping much of Dublin's more recent history.
Showcases fun Guinness advertisements and knickknacks.
Ends with a complimentary pint of perfectly poured Guinness in the Gravity Bar on the top level. From here, you can enjoy 360° views of Dublin while you enjoy your pint.
The building that houses the Guinness Storehouse was built in 1904 and is symbolic of much of Dublin's history.
Tickets for the Guinness Storehouse are €22 (with additional add-ons available).
Estimated time needed for attraction: 90 minutes or more.
ⓘ TIP: If you have the time, check out the seaside town of Howth on the north side of Dublin.
Things to do in Dublin at night
The top Dublin attractions are all incredible to fit into your weekend days, but what should you do in Dublin at night?
Dublin is generally a very safe city, even for exploring after dark. As with any big city, stay aware of your surroundings and try to not go anywhere alone whenever possible. However, you will likely find yourself surrounded by crowds of people exploring all the fun that Dublin has to offer at night.
1. Enjoy the Dublin pubs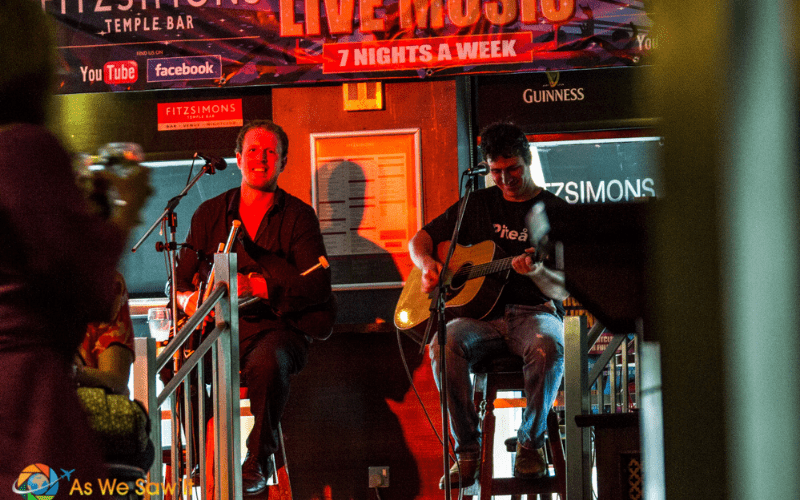 Ireland is known for its pub culture, and Dublin alone has over 700 pubs! Pubs are where many of the social activities take place. You can find plenty of entertainment at the pubs from live Irish music and dance shows, comedy shows, trivia nights, and more.
Temple Bar is the most popular pub for tourists because it is straight in the middle of the city center and surrounded by other fun pubs. There is always live music and something going on in the Temple Bar district, so it's a fun area to check out regardless of if you drink or not.
If you are looking for a pub that has more of a local feel than a touristy feel, check out one of these:
Cassidy's Pub – A great place to hang out for a casual night in Dublin, they have games to play such as Jenga or Guess Who.
Brazen Head – Known to be the oldest pub in Dublin, this is a good one for a weekend bucket list! It has a nice patio to sit at during the summer months when it warms up a bit.
O'Donoghues – This pub is known for having the most authentic traditional Irish music in Dublin.
2. Go shopping on Grafton Street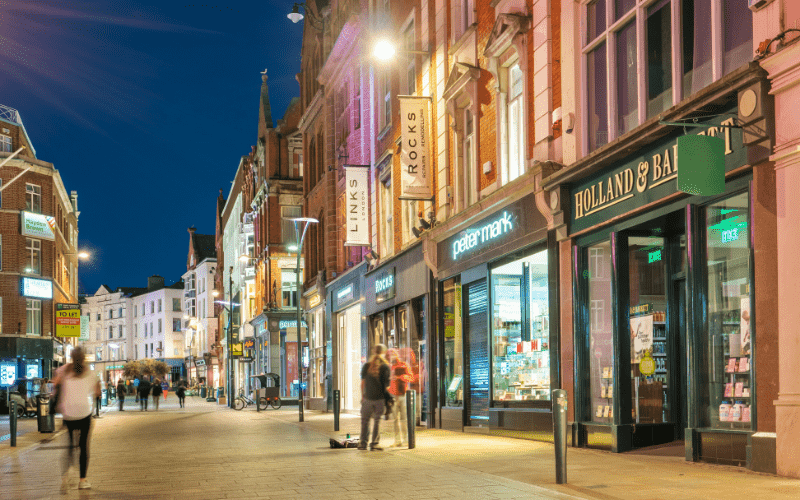 Known as Ireland's "premier shopping street," Grafton Street is one of Europe's busiest shopping areas. The stores range from a mid-level budget up to high-end shopping. You can purchase clothes, quality jewelry and accessories, souvenirs, and more.
Even if you are on a budget, it's a fun place to window shop and watch the live musicians and street performers.
3. Stroll down the River Liffey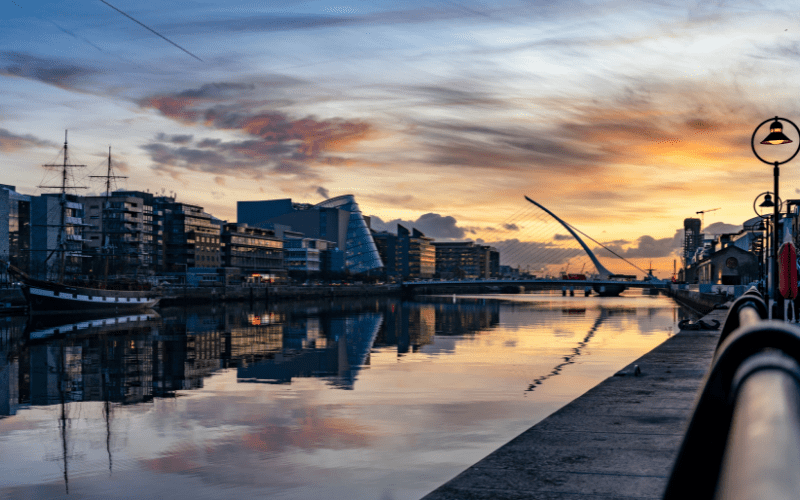 The River Liffey runs through Dublin, cutting the city into two halves (the Northside and the Southside). Take a stroll down the Liffey at sunset and watch the city lights come alive.
The best place to start is at the Dublin Docklands and follow the river until you hit Phoenix Park (or vice versa). Make sure to stop at the famous and picturesque Ha'Penny Bridge for a photo opportunity! It's also fun to make stops along the way for a pint of beer or a scoop of ice cream.
Where to eat in Dublin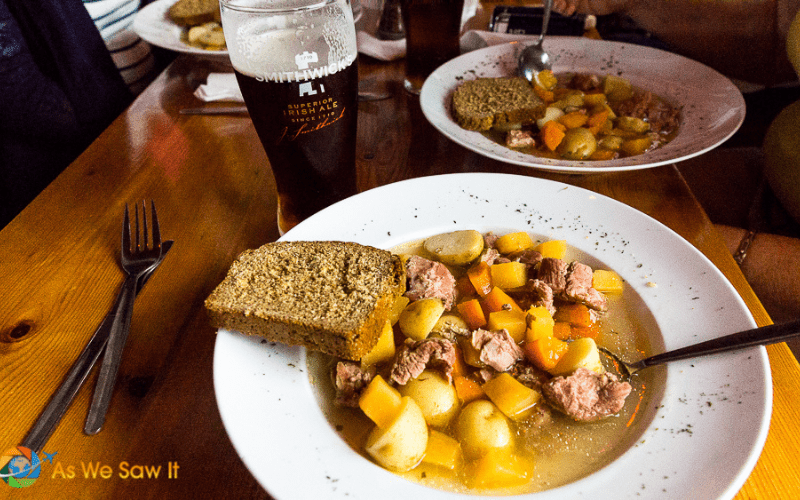 Dublin is a very international city and has a range of different cuisines and restaurants to try while staying for the weekend. You will be able to find anything from pub food and your typical fast-food places, all the way up to Michelin-star, fine dining.
Here are a few recommendations for restaurants to try out during your weekend in Dublin:
The Winding Stair is a fantastic, little-known place to go for upscale traditional Irish food. It overlooks the River Liffey and Ha'penny Bridge for great views while dining. There's a bookshop on the ground level that used to be a popular spot for musicians, writers, and artists to frequent.
The Winding Stair brings a flare of fine dining to the dishes. The traditional Irish meals are taken up a notch as the ingredients are all seasonal and local. The venison dishes are most popular, and The Winding Stair has an incredible brunch menu as well.
A note: If you are looking for something more casual, just about any pub in Dublin will have great Irish food as well. Make sure to try a Guinness or Shepherd's pie, and colcannon.
One of the most popular fine-dining options in Dublin, this exquisite Michelin-star restaurant is in the basement of the Dublin Writer's Museum. Dinner at this French-inspired restaurant is offered through tasting menus only and is certainly a unique experience.
Rated the best pizza in Dublin by Lovin' Dublin readers – and for good reason! The woodfired pizzas are always fresh and high quality, and service is quick. The pizza dough is authentic and the location in front of Trinity College makes it the perfect quick stop while you are out exploring during your weekend in Dublin.
For those looking for 100% plant-based breakfasts, lunches, and dinners, Sova is the best veggie restaurant in Dublin. The dishes are healthy and unique with a wide range of options from kebab to "sushi" and everything in-between.
How to get around Dublin
Dublin is an easy city to get around on foot. If you are comfortable walking all day, it's possible to get between the major attractions in about 10-30 minutes or less, depending on what part of the city you are in and trying to get to.
Though not nearly as good as other major European cities, Dublin has a fairly extensive public transportation system that includes buses, a tram network (LUAS), and the commuter rail system (DART).
If you plan on using public transportation frequently during your weekend in Dublin, you might want to consider purchasing a Leap Visitor Card. It costs €16/person for 72 hours of unlimited access to:
All Dublin Bus services (including from the airport)
Go-Ahead Ireland Dublin City services
All LUAS services
DART services in Dublin city and county
Taxis are plentiful across the city as well and while Uber in Ireland does exist, private cars for hire are not allowed so you will simply be calling a taxi. The public transportation system typically closes at midnight, so if you plan to stay out late at night you will likely want to call a taxi to get home.
From the Dublin airport, you can take the 24-hour Aircoach 700 bus to the city center or book a private shuttle. You will NOT need to rent a car if you plan to stay in Dublin. Though if you want to explore any of Ireland's countryside and nature attractions, or want to easily get between the cities, then you could consider renting a car.
Where to stay in Dublin for a weekend
If you only have a few days in Dublin, you will want to stay in or near the city center to maximize your time. Pretty much all of the best things to do in Dublin are in City Centre. Accommodation will be a bit cheaper further out of the city, but you will need to factor in the time and expense of traveling to and from your hotel.
There are plenty of hotels and hostels located in Dublin. They range in price from budget accommodations up to more luxury stays. You can also check for Airbnbs, though they are more common in Ireland's smaller cities outside of Dublin.
Final thoughts about visiting Dublin
Dublin is an incredible city to stay in for one weekend – or for much longer if you have the chance! Dublin will give you the perfect combination of Irish culture, entertainment, and history. It's easy to fall in love with Ireland through even just a few days in Dublin.
Want to read this later? Pin it to Pinterest!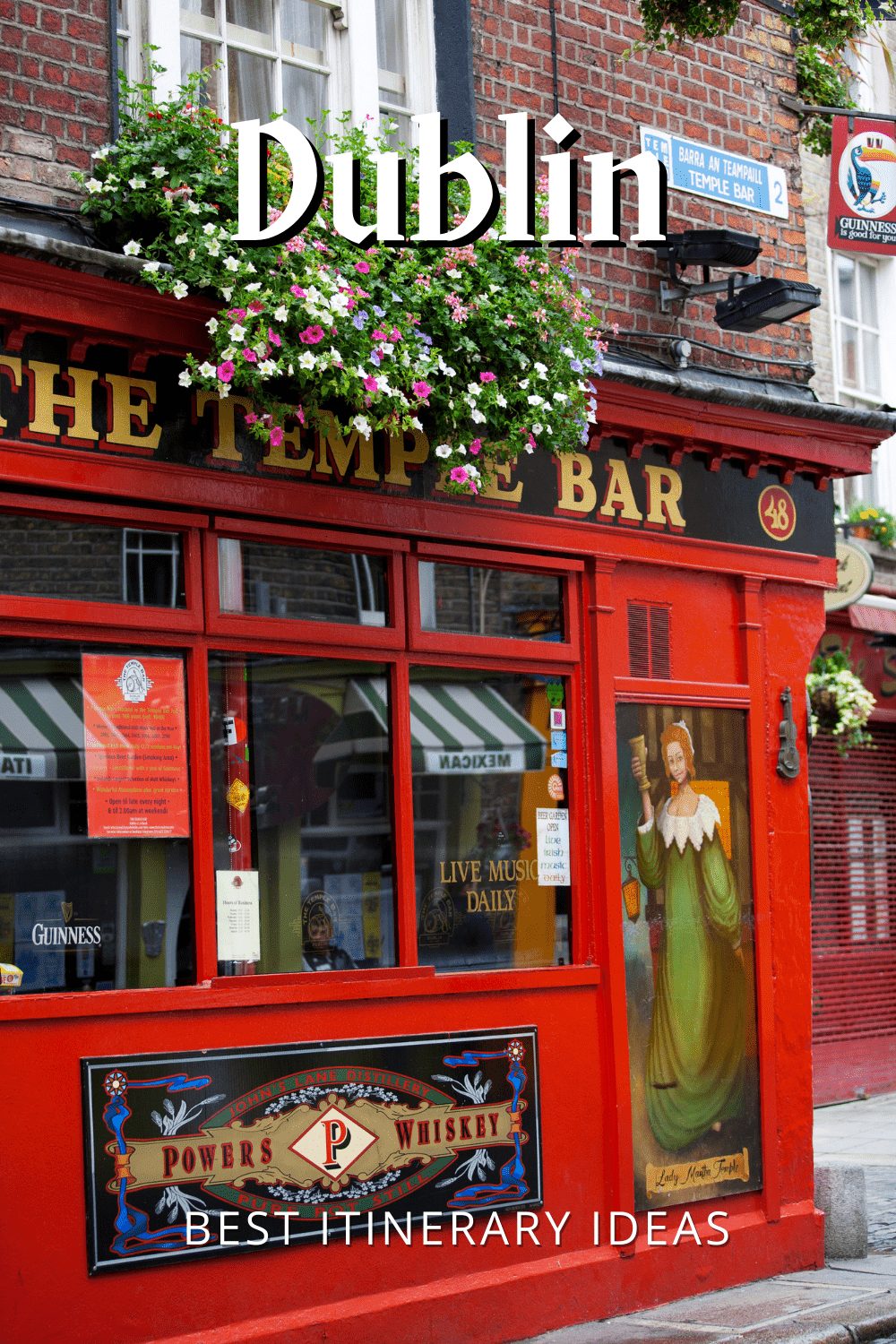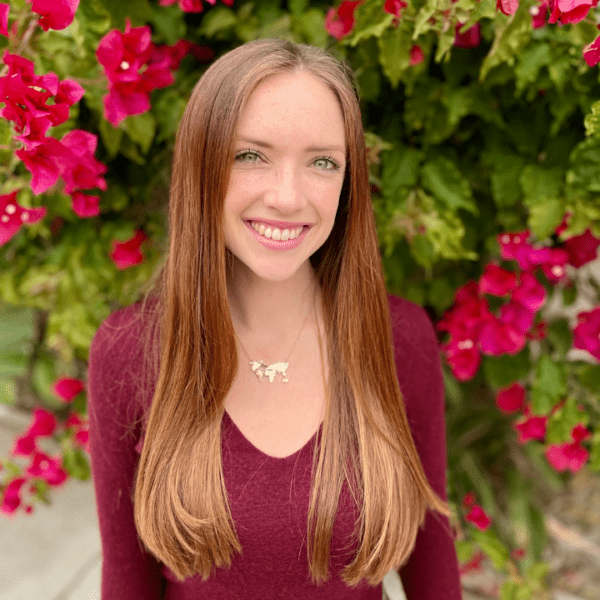 After traveling to over 25 countries and living in Dublin, Janelle created Make the Trip Matter – a travel blog dedicated to helping budget travelers and remote professionals travel more, live abroad, and discover a more meaningful experience from their travels.