Many of us have dreams of traveling the world or spending a few years living overseas. Sounds cool, right? It gets even better when you can solve problems and make it a real profession that can make you some serious money.
Due to the changing work environment and so many work-from-home opportunities coming available, there's an ever-growing list of jobs you can do anywhere in the world. That's really a dream combination – being able to work while traveling the world.
To get your imagination going, here are ten jobs that you can do while traveling the world.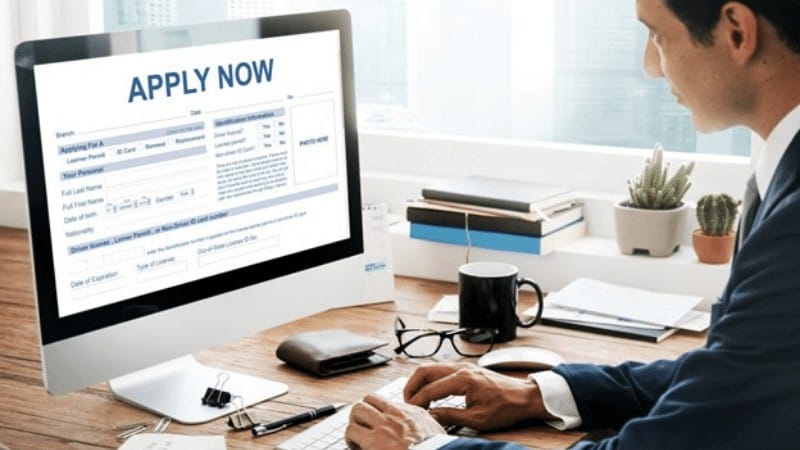 Most of the social media consultants' jobs are location-independent, and they mainly involve enhancing a company's brand, creating graphics and content for their social media accounts, communicating with customers and answering questions, and building followers on the various social channels. It also involves mapping out a social media strategy to keep a consistent brand message across various platforms.
Being a social media consultant requires no formal degree. If you are creative and know a few tricks, especially in marketing techniques and strategic practices, the job becomes easy.
2. ESL teacher
With English being a global language, ESL teachers are in demand all over the world, and this is steadily increasing. These teachers are responsible for teaching students how to speak English fluently, read and write the language correctly, and speak it with confidence.
The qualifications of an ESL teacher vary depending on whether you're teaching online, tutoring one-on-one, or in a school. At minimum, you will need a TEFL certificate and English fluency. It also helps to have a bachelor's degree and experience teaching ESL students. If you have to write a composition as part of the application process, the dissertation writing services by EduBirdie can craft a winning essay.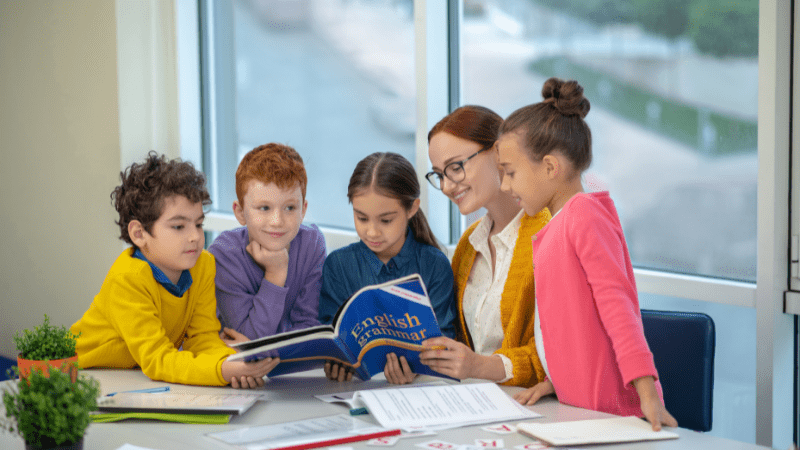 3. Copywriter
If you enjoy research, copywriting is a great location independent job opportunity. Companies need their help in crafting web pages, sales letters to customers, blog posts, articles and e-newsletters. Students often need writing help with assignments or pursuing a course on the side, so you can write academic articles as well.
Starting pay can be low, but experienced copywriters can make $25 per hour and up, which is definitely enough to sustain you overseas. Apart from the salary, you will also gain a lot of knowledge on various topics.
4. Tour guide
If you have a college degree in history or a related field and are fluent in multiple languages, you might enjoy being a tour guide. Opportunities incude leading people on informal walks through a city, offering tours of museums or historical sites, or hosting multi-day excursions.
In order to be a good tour guide, it is important to have a wide range of knowledge about the area. It is also important to have patience and a great sense of humor. Visa and licensing requirements vary by destination.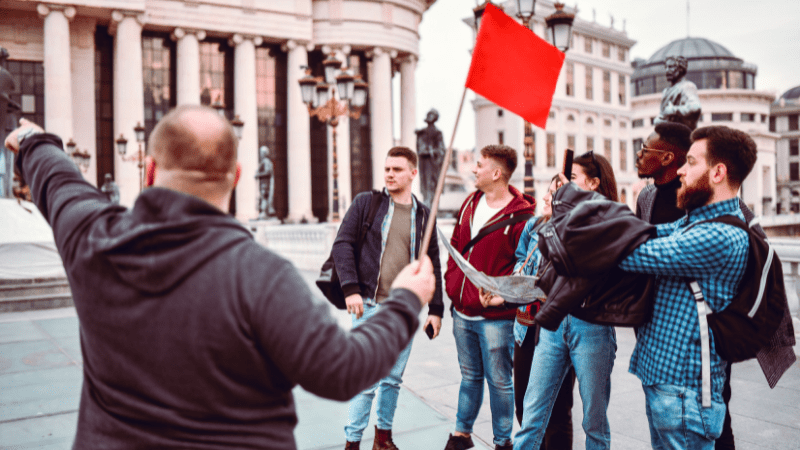 5. Hospitality
The hospitality industry is booming, and there is no shortage of openings for qualified candidates. There are always hotels, vacation resorts, restaurants, cruise ships, and more looking for qualified individuals to join their team. For those hungry for a new experience and eager to explore the globe, a job in hospitality overseas might be the perfect fit.
Hospitality jobs can range from food service to concierge, desk clerk, or property manager. There are airports, hotels, and resorts that need workers and can provide training. Some jobs require little or no language skills, so you can learn the local language while you're working.
6. Medical professional
Medical professions are the best jobs for students passionate about engaging in diagnosis, treatment, and prevention of diseases. The human body structure and functionality are almost the same worldwide, and medical care is always in demand.
The jobs in this field varies from country to country, depending on the available technology and the local laws and regulations. That means that a medical professional can work in any part of the world provided you have met the criteria set by the country.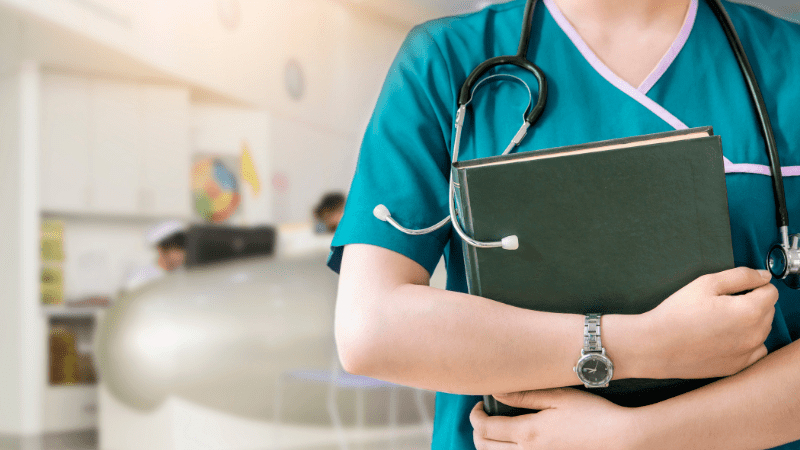 7. Web developer
Being a web developer will allow you to work in any part of the world. The online world is booming so the demand is literally endless.
Web development involves the design, creation and maintenance of websites. Web developers have a variety of skills that they use to develop the sites, including HTML, CSS, JavaScript and PHP. They can also help run a business' website by ensuring it is backed up and running smoothly.
8. Flight attendant
Many people think being a flight attendant is a dream job. Where else can you get paid to fly from place to place?
As a flight attendant, you'll be responsible for assisting passengers with boarding and disembarking, serving food and beverages, confirming passenger seat assignments, and answering questions.
You will need to be in good health, speak good English, have a a university degree, and pass a background check. Working as a flight attendant will allow you to travel to any part of the world, lead an uber lifestyle and expand your knowledge and people skills.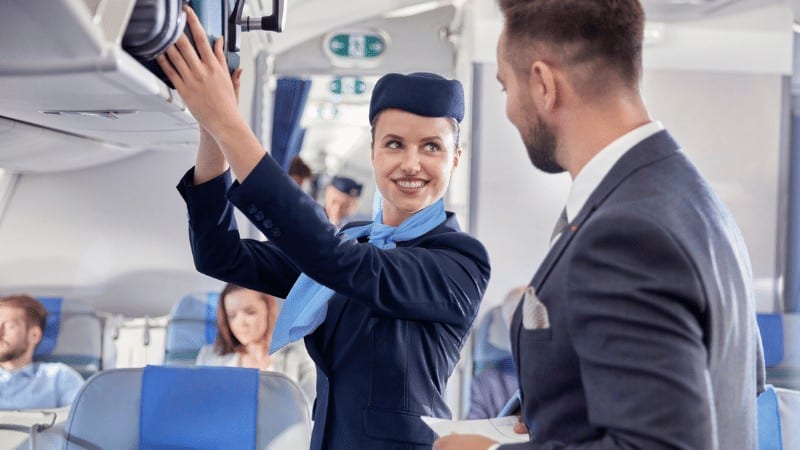 9. Bookkeeper
Bookkeepers are entrusted with the responsibility of overseeing the company's financial data and compliance with the existing legal practices of the country. They also manage payroll, reconciliations, and financial entries for different companies worldwide.
To qualify for this job, you will need skills like tech-savviness, communication skills, organizations skills, and expertise in number crunching. You can work as a remote bookkeeper from home with a foreign company or get a job in a country you like.
10. Fitness instructor
The world is fitness conscious and it's well evident with the popularity of fitness streaming apps and channels. The great thing about it is that it's not restricted to online modes only or your local fitness clubs. Upscale resorts, luxury hotels and high-end fitness clubs across the world need the best fitness experts to join them and this is where lies the opportunity.
Final thoughts about working abroad
There are so many ways to make money, whether you choose to be an entrepreneur, contract worker, or employee. We've only mentioned a few. As long as you have the right skill set, you are almost guaranteed of getting a job.