Every traveler's goal is to find ways to save money on their next trip—whether it's for business or pleasure. It can often seem like an impossible task, but luckily some clever hacks can help you save money and stay within your travel budget.
You don't have to spend a fortune to enjoy yourself. Here are some great ways to save money on travel and have a great time on your next vacation.
1. Look for travel deals online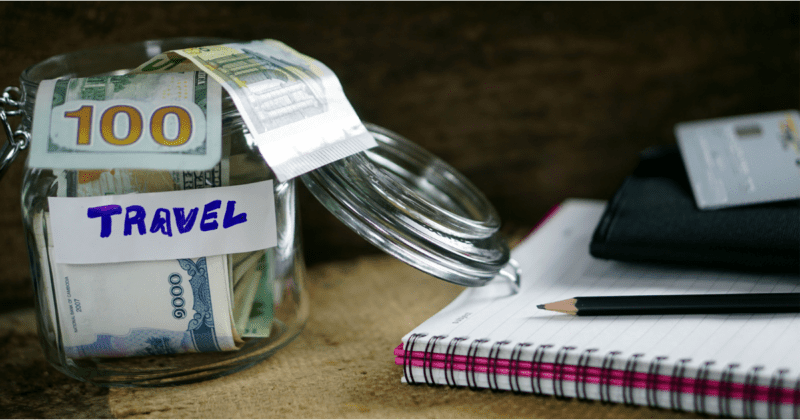 For most travelers, the first step in saving money is to start looking for deals online. You can find countless travel sites that offer great deals on roundtrip flights, like Next Vacay. They let you easily compare different options and find the best price.
With sites like these, you can still take advantage of cheap flights without breaking the bank on other travel expenses. But, you still get to enjoy all the fun and excitement of a vacation!
2. Get off the beaten path
If you're looking for an authentic travel experience, you may want to consider getting off the beaten path. By exploring less popular destinations and smaller towns, you can often find better deals on accommodation and much more affordable activities than you would in their big-city counterparts.
Not only will you save money on travel, you will also get a chance to experience a new aspect to your destination that many travelers may miss out on. So, ditch the big cities and head off the beaten path for a more adventurous and budget-friendly trip.
3. Pack light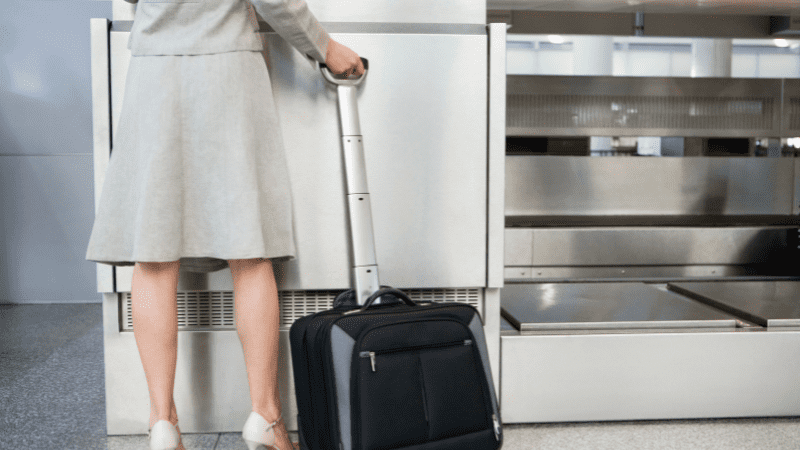 Believe it or not, packing light is one of the simplest ways to save money when you're on the go.
The less you have to lug around with you, the less money you'll spend on things like cabs and bus fare.
And, if you're traveling by plane, you may know that many airlines now charge extra for carry-on bags and checked baggage. The fewer pieces of luggage you have to check, the more money you'll save on baggage fees.
On a side note, lighter bags are easier to carry around. so you won't tire yourself out as easily. Plus, packing less means you'll have less worry about things getting lost or stolen.
So, take advantage of packing light to save a little cash on your next vacation.
4. Join loyalty programs
If you often fly for work or pleasure, then signing up for hotel loyalty and frequent flier programs can be a great way to save money on your next vacation. Most travel rewards programs offer points or miles for every dollar spent with them, which you can redeem for free flights, hotel stays, and other perks.
And the best part is that it's easy to earn frequent flier miles without even realizing it. Simply use your loyalty card when you book flights or stay in hotels, and you'll start racking up points that you can use for your next trip.
5. Cook your own meals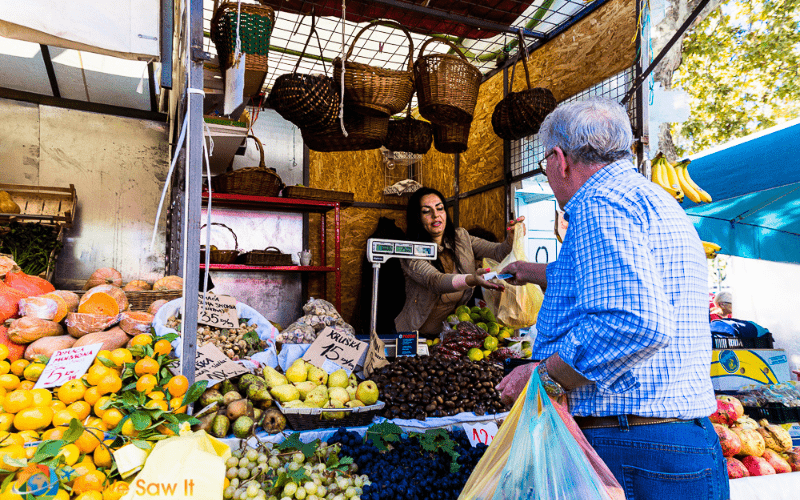 Eating out can be one of the biggest expenses on vacation. But you can save a lot of money by cooking your own meals instead. In many places, you can shop for ingredients in the local markets, where the food is farm fresh!
If you're staying in a hotel room or apartment, look for accommodations that have a kitchen so you can prepare your own food. You can also bring your own snacks and drinks with you to avoid buying them while you're on the go.
Or, if you're camping, make sure to bring along a portable stove and some simple ingredients to cook up meals in the great outdoors. That way, you will enjoy delicious and healthy food without spending a lot of money on restaurants.
You might even find that cooking your own meals is one of the best parts of vacation!
6. Take advantage of free activities
When you're on vacation, it's easy to spend a lot of money on activities and excursions. But don't just stick to those. There are often plenty of free things to do in most destinations that can be just as fun and rewarding.
Many cities offer free walking tours led by local guides who can show you around the area and share insider tips. (You should leave a tip, though!) Or, you can find lots of outdoor activities that don't cost a dime, like hiking and biking, or visiting a national park. So, take advantage of free activities to save money on your next vacation without sacrificing all the fun and excitement.
7. Travel during the off-season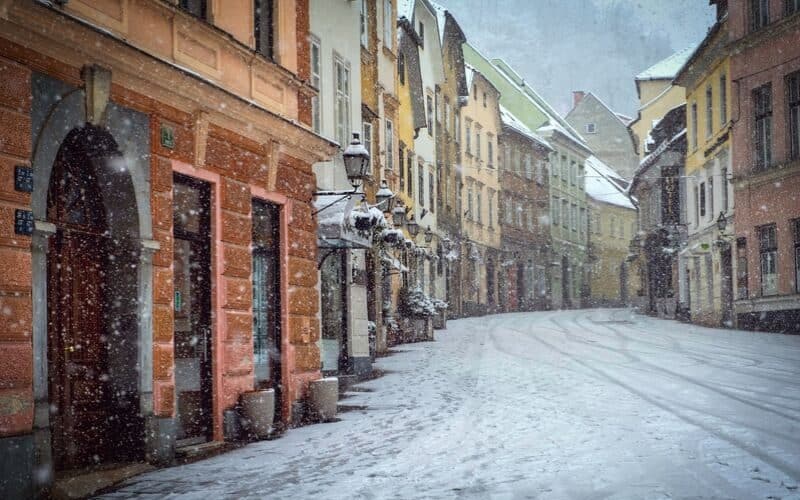 If you're flexible with your travel dates, consider planning your trip during the off-season. Not only will you avoid the crowds, but you'll also find that prices for accommodation and activities are often much lower.
For example, if you're planning on traveling to a popular beach destination, you might find better deals on hotels and flights if you visit during the fall or winter months rather than during peak season. So, be sure to consider the timing of your trip when looking for ways to save money on your next vacation.
8. Look for budget-friendly accommodation
If you're looking to save money on your next vacation, don't forget to look for budget-friendly accommodation options as well. Whether you're camping in the wilderness or staying in a hostel, there are plenty of affordable lodging options that can help keep costs down.
Plus, by choosing a more modest place to stay, you'll often find that you have more money to spend on activities and excursions, making your trip even more enjoyable.
9. Check for last-minute deals
While it's always best to plan ahead, it doesn't hurt to keep an eye out for last-minute deals as well. Many airlines, hotels, and travel sites offer discounts or extra benefits if you book your trip at the last minute.
So, regularly check these resources before taking off on your next vacation. With a little luck, you might just snag a great deal that will help you save money on your dream trip.
10. Use public transportation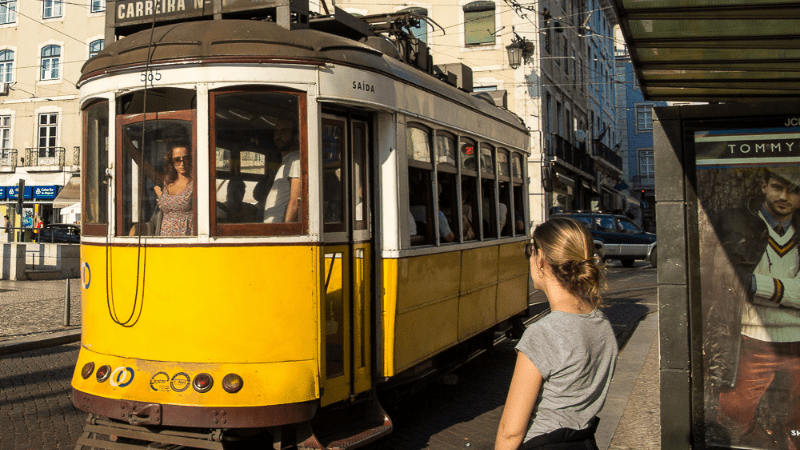 After walking, [ublic transportation is usually the cheapest form of transportation. Using buses and trains instead of taxis or rental cars to get around is another way to save money on vacation. Not only are they much cheaper, but you'll also get to experience the local flavor of your destination. And that can often be half the fun of traveling.
Along with being less expensive, taking the bus, subway, or train has another benefit: It reduces your environmental impact. So, be sure to check out the public transportation options in your destination before you travel. There's a good chance you'll be pleasantly surprised.
Final thoughts
Vacations are meant to be fun and exciting, but if you don't watch your wallet, they can also be expensive. However, with some careful planning and these budget-friendly tips, you can save money traveling without compromising all the best parts of traveling. So, start exploring all your options today and get ready for an unforgettable trip!