Cambodia brings up vivid images of Angkor Wat temples doesn't it? I bet you can all see tuk tuks on red dusty roads! But visiting Cambodia can be so much more than that! It isn't called 'The Kingdom of Wonders' for no reason, after all!
We spent 2 weeks traveling around Cambodia (find our itinerary here). We truly believe that to fully feel and connect with the 'heart' of Cambodia, you will need to step away from the two most popular Cambodian cities.
Head into more rural areas where the Cambodian culture is still strong. It is there that you will fall in love with this country and it will be there that you will create some strong memories to bring home with you.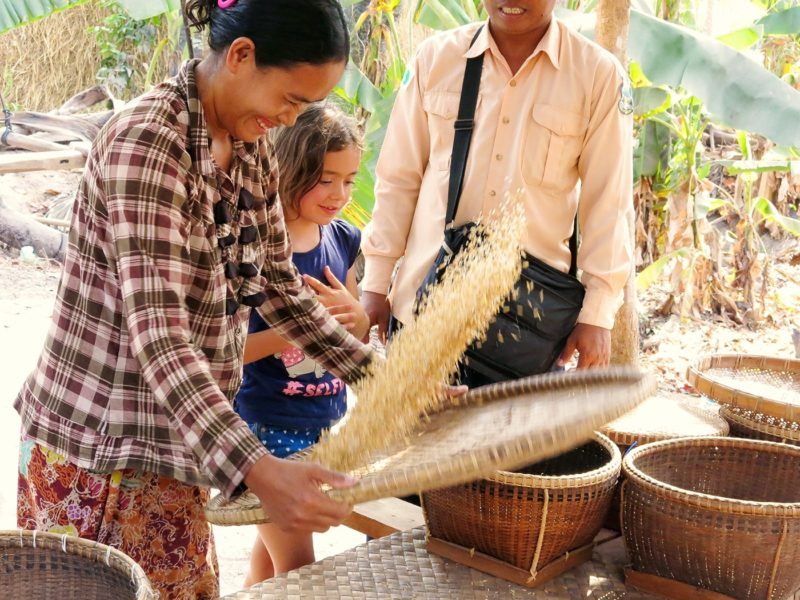 1. Vaccinations
Vaccinations are recommended for Cambodia. It is best practice to check with your doctor in regard to vaccinations pre-trip. According to the CDC site, both Hepatitis A and Typhoid jabs are advised.
2. Visas
A passport and visa is required for most visitors to Cambodia. You will need to ensure that your passport is valid for at least six (6) months from your departure date and that it has blank pages available. You will also need to provide 1 recent passport-sized photo.
You can either apply for a visa through a Cambodian Embassy pre-departure or you could choose to get the visa on arrival. The visa on arrival option is quick and easy and is our personal preferred method. On our last visit to Cambodia, the visa cost for a one month stay was US$30 per adult.
You will need to pay the currency in US dollars and will need to have the exact cash on hand.
ⓘ TIP: You can read more detail about the visa process here.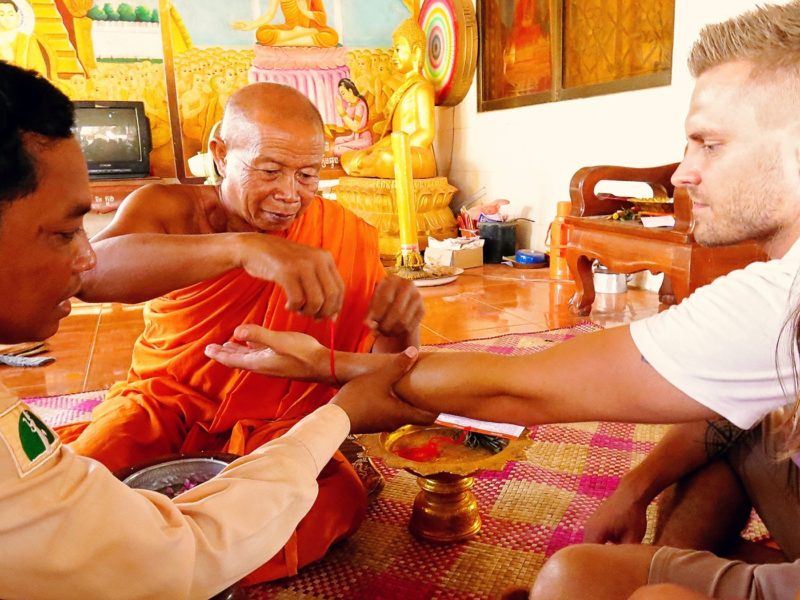 3. Best time to visit Cambodia
The best time for visiting Cambodia really depends on your style of travel.
If your main goal is to relax in Cambodia while the weather is at its best, then we recommend you organize your trip for November to March. Be aware though that you will be scrambling for space in the hordes of tourists as you will be travelling through Cambodia during their high season.
If you want to see Cambodia all green and lush, then we recommend you book a trip in their shoulder season, which is from July to August. You should know though, that you will also most likely have some rainy days on the trip during these months.
Lastly, if you wish to explore the temples and other attractions without the crowds squashing you, then we recommend a trip between April to June or September till October. You will need to cope with the weather though! April and May are their hottest months and it gets HOT, whilst September and October are their wettest months.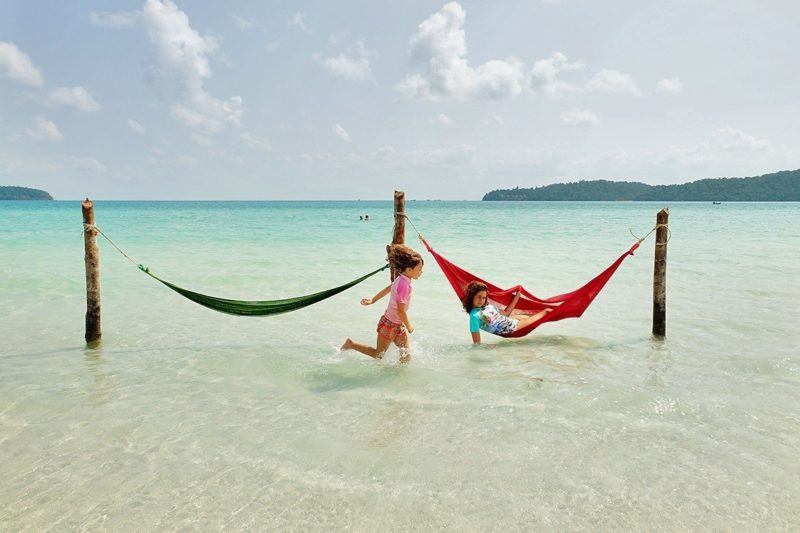 4. Buy bottled water
Do make sure that you buy bottled water to quench your thirst. Most hotels will supply you with a free bottle of water a day. We also prefer brushing our teeth with bottled water. Be careful about water, ice & fresh produce in the restaurants as well.
If this post was helpful, please share it with your friends. Are you on Pinterest? Remember to pin this image!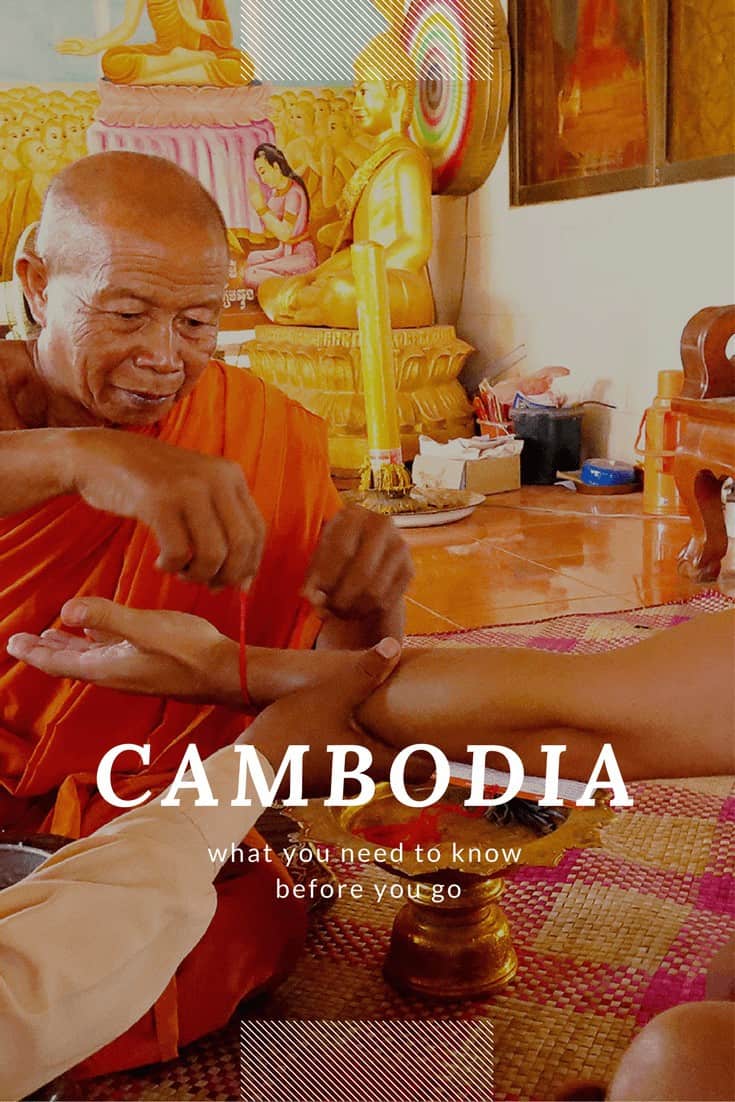 5. Cambodia uses American currency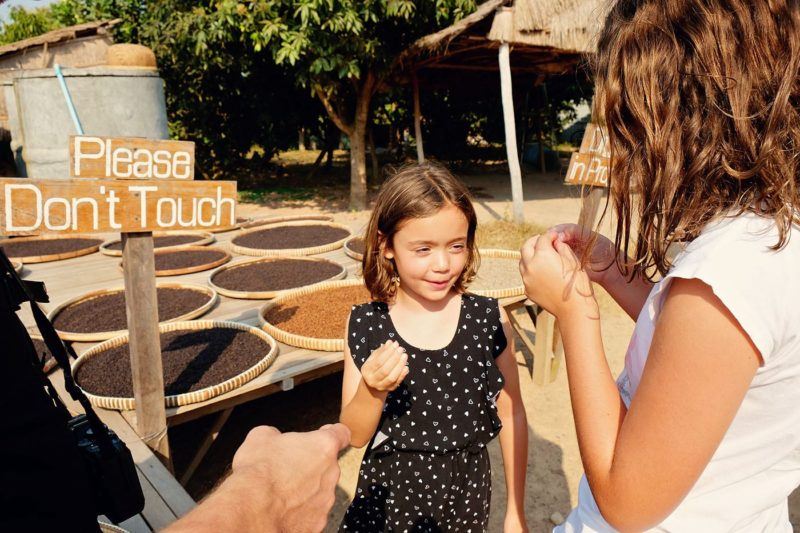 Riel is the local currency in Cambodia, however we suggest that you take US dollars to use as your currency. You will be able to use US dollars everywhere you go. Besides, it makes it easier to exchange the money once you get back home again too (if you need to).
6. Popular places to visit in Cambodia
The most popular places to visit in Cambodia include:
Phnom Penh
Battambang
Kep
Kratie
Sihanoukville (although we recommend Otres Beach instead)
and the Koh Rong Islands.
Siem Reap and Phnom Penh are both touristy cities. We do recommend that you try to explore the more rural parts of Cambodia as well. For a more authentic experience, try to include a few other destinations.
7. Take your bargaining skills with you
As with most Asian countries it is important to bring your bargaining skills with you on the holiday. Bargaining is very normal in the marketplace, smaller souvenir shops as well as when you organise Tuk-Tuks and Taxi transfers.
8. Mosquitos can be a pain
Mosquitos can be a real pain, make sure to take DEET mosquito spray, especially if you will be out and about at dusk and dawn! Your local doctor might also recommend that you take malaria tablets as precaution.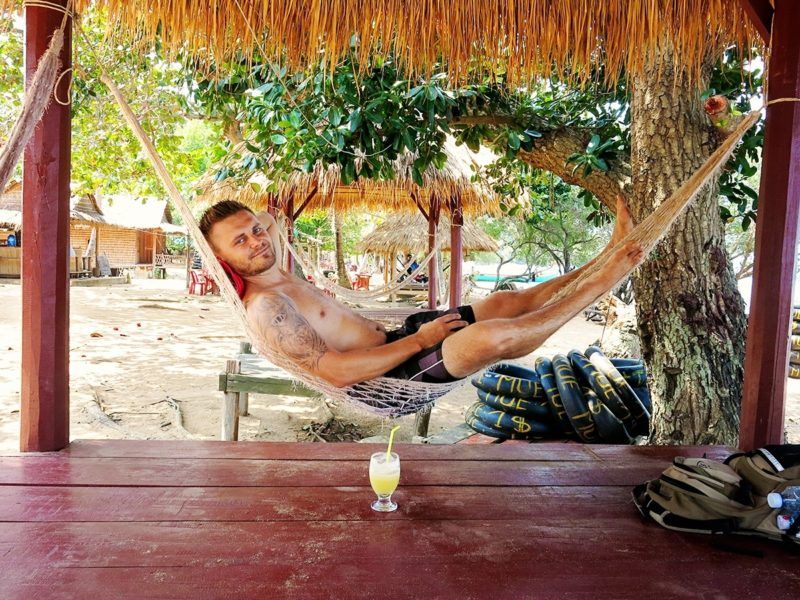 9. How well is English understood in Cambodia?
Khmer is the traditional language spoken in Cambodia.
English and Chinese is spoken in Cambodia as well. If you are planning on visiting countryside regions or smaller towns, their spoken English will be limited or 'broken.' For this reason, it will be important to learn a few key phrases to help you along!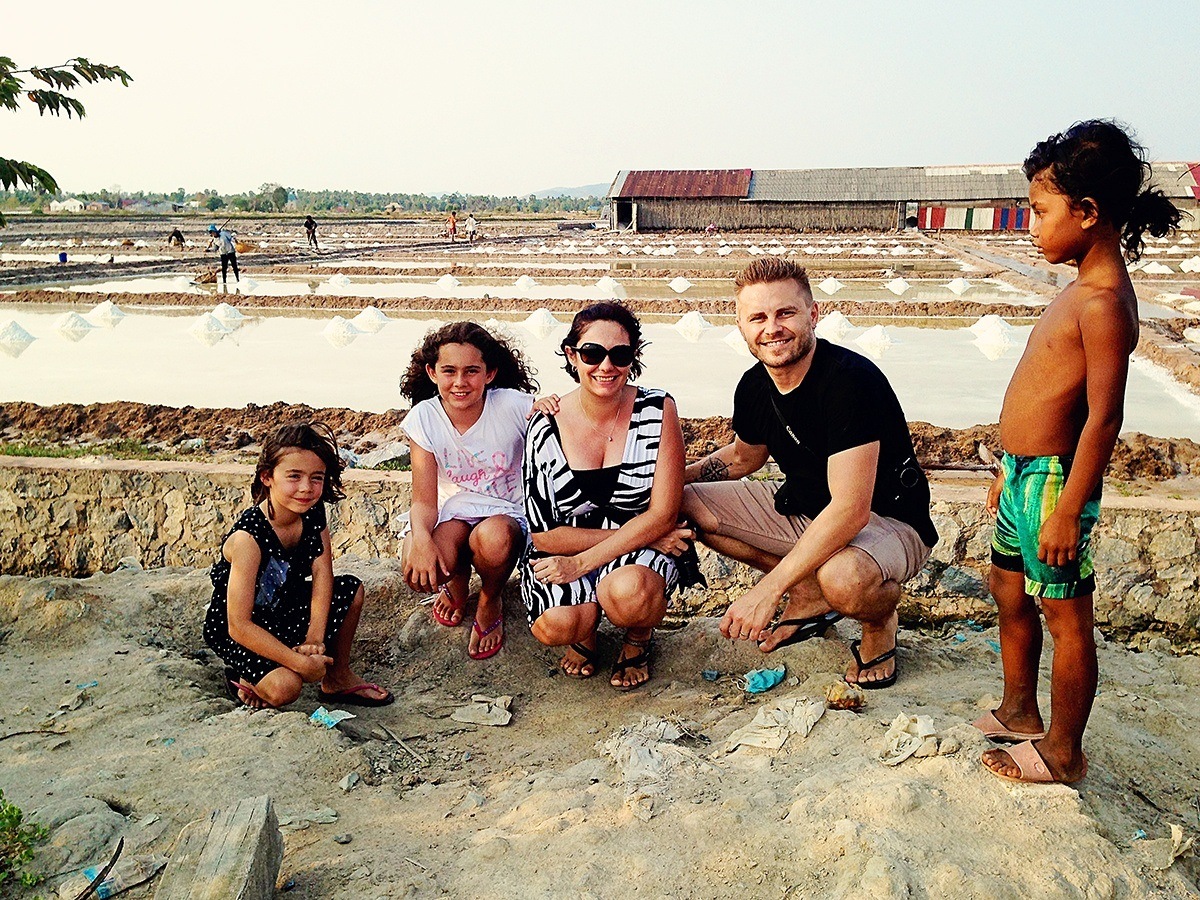 10. Some helpful Khmer words to know
Hello – Jum reap sou (formal) or Sou sdey (informal)
Good bye –Jum reap leah (formal) or Leah hi (informal)
Yes – Baht (for men), Cha (for women)
No – Oht tey
Thank you – Ah kun
Sorry – Sohm tou
How much is this? – Tah ni thliy pun mann?
Where is…? – (Name of location), nouw ey na?
Final thoughts about visiting Cambodia
Cambodia is such a brilliant country to explore on the cheap. If you plan your trip carefully, you can truly get away with a very affordable international holiday. A holiday that is full of beautiful destinations, relaxing massages, spas and more!
We love the Kingdom of Wonders! Said it before and will say it again; we LOVE Cambodia!
Planning resources
If you're planning a trip, here are two itineraries you may like:
And more about where to stay in Cambodia:
More planning help: