Greece is a beautiful country with a rich and diverse culture dating back more than 5000 years. It has also been blessed with spectacular scenery, sun-kissed shores and clear blue waters. Little wonder it's one of the most visited countries in Europe.
Now that the country is open again, you have your choice of over 6,000 breathtaking Greek islands to visit. And while it's no secret that they have some of the most jaw-droppingly beautiful beaches in the world, there are so many more reasons they are top Greece vacation spots. From picture-perfect sunsets to ancient ruins to delicious cuisine, Greek Island vacations offer something for everyone.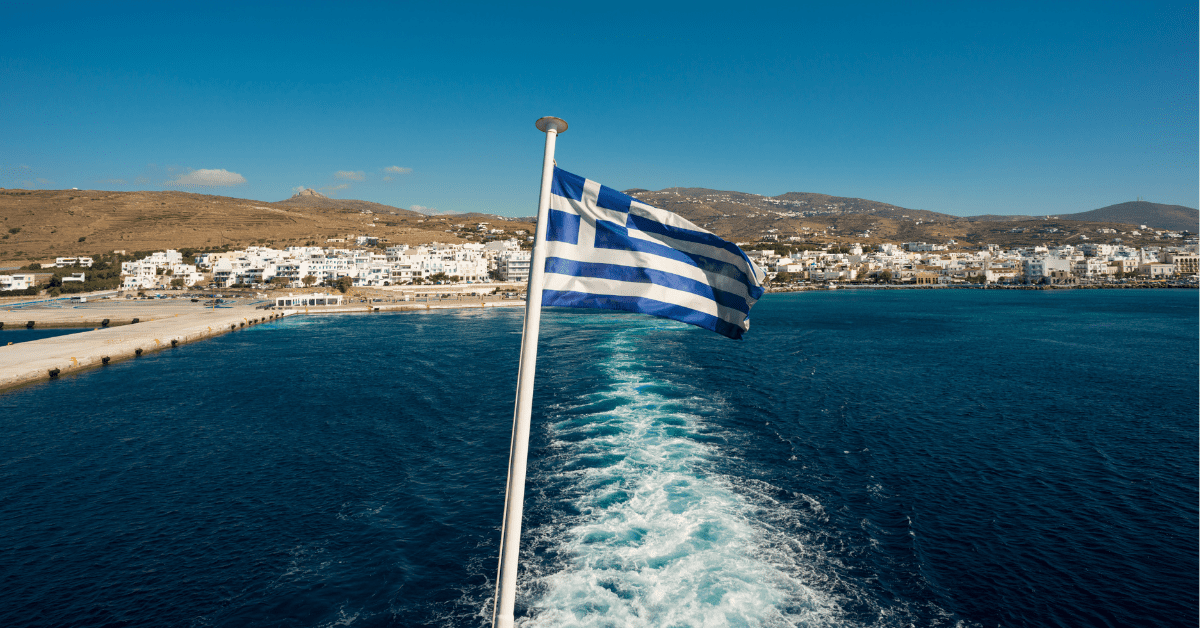 What are the best Greek islands to visit?
Whether it's your first time to Greece or if you're a seasoned traveler, the best way to choose from among the various Greek islands is by researching the different characteristics of each one. You also need to know which islands have the most to offer a visitor.
If you want an extensive list of islands and features, get a Greek Islands travel guide like this one to see your options.
Additionally, if you need help planning your trip and want to make the most of your visit, you can always choose a well-organized Greece group tour.
But if you want a shortlist to answer "what Greek island should I visit?", read on. Here are the very best Greek islands to visit in 2022.
1. Corfu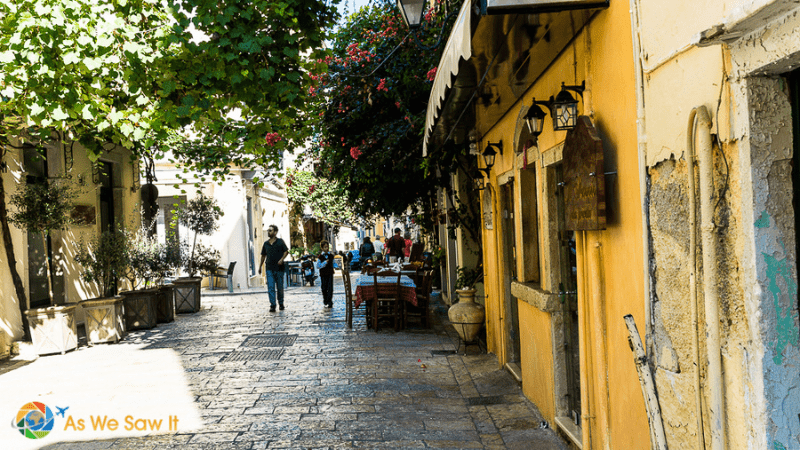 One of the best Greek islands for first timers, Corfu has a unique character due to the British, Venetian, and French colonial influences. Your first stop should be to Corfu old town, where you can get pleasantly lost among the alleys and streets, taking in the fantastic culture and architecture of the ancient city.
Here you can also see the Archeological Museum, as well as the Church of St George. Or, if you're up for an adventure, you can hike or drive (much easier!) your way up Mount Pantokrator. It's the highest peak on the island, and you'll be mesmerized by the view.
ⓘ TIP: Corfu is connected by ferry to a number of Greek islands and places in Italy. If you've ever wanted to see Italy, you can book a ticket to Venice, Bari, Brindisi, and Ancona via Let's Ferry in just a few clicks. Don't miss out on enjoying an adventure like this.
2. Serifos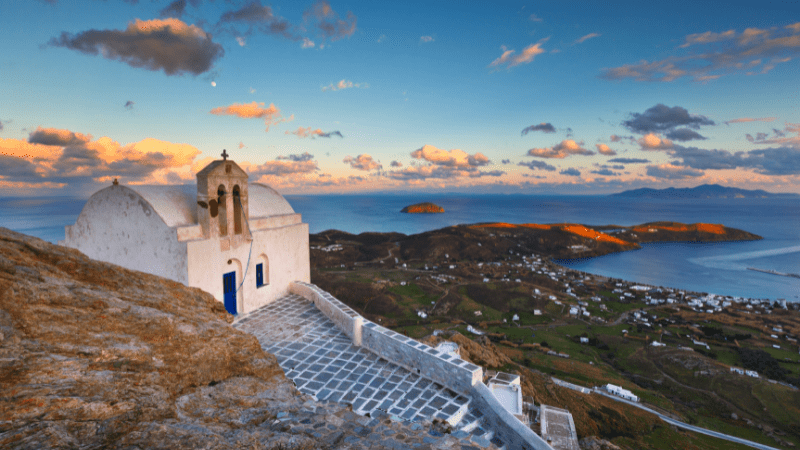 If you are looking for a Greek island to visit where you won't be bothered by the throngs of other tourists, then you should consider going to Serifos. It's one of the top Greek islands for couples. Serifos is a pristine, remote island that accommodates visitors who are looking for something different.
With limited access to gasoline, Serifos offers visitors the opportunity to explore the island on foot or by bike. Backroads are unpaved and scenic. The capital, Chora, is home to tavernas, cafes, churches and other important buildings which offer traditional Greek culture. The town also has two museums and a number of restaurants to check out.
Serifos has some of the most beautiful yet secluded beaches in Greece, such as the Livadakia, Vagia, Kalos Ambeli, and Skala beach. It's a well-known fact that Serifos is one of the best greek islands for beaches and that the beaches are one of the most popular attractions for this island. There are eight beaches within walking distance from town and another eleven worth visiting, as well as a few more to explore by boat.
After your day at the beach, you could head to the many popular tourist attractions, such as Monastery Evangelistria, or grab a bite to eat at Stou Stratou, Aloni, Metalleio, or even Kalis Seafood Restaurant. There are also many places to stay, like The Captain's House, Cocomat Eco Residences, or even at the Alexondros Resort.
3. Santorini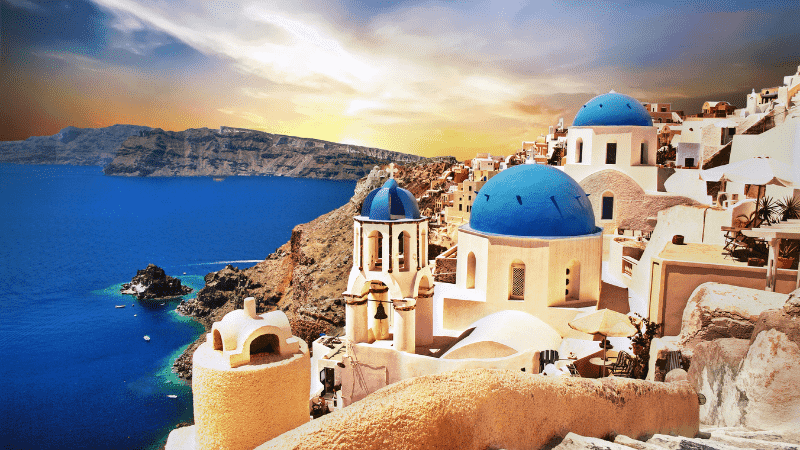 Santorini is probably one of the most well-known of all the Greek islands, and with good reason. It is amazingly photogenic, which makes it is the recommended island for those who are new to Greece. This island is about as quiet as Serifos but is always bustling with tourists, especially those on honeymoon who are taking selfies with the gorgeous sunset as a backdrop.
Every Santorini itinerary should include Fira―which is the capital―since it has the most breathtaking whitewashed cubic houses. After this, you should check out Red Beach, although don't go in summer, since the small beach is difficult to walk around on since it is usually packed with tourists.
4. Rhodes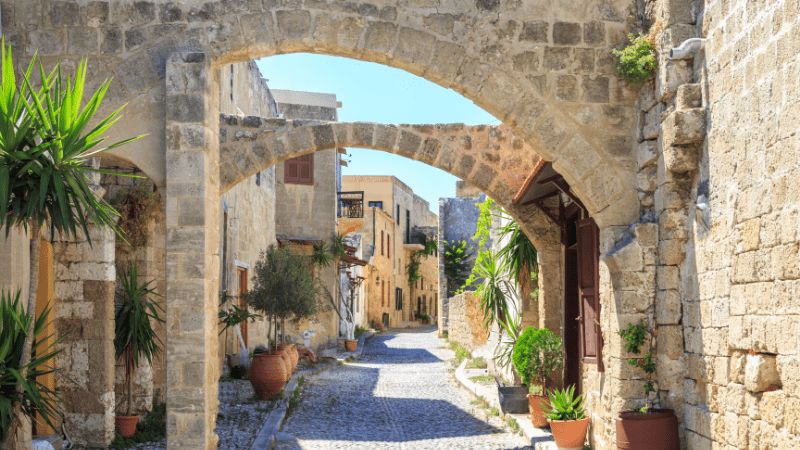 If you love history, then Rhodes is the Greek island for you. Rhodes is the birthplace of one of the most famous ancient Greek philosophers, Aristotle, and was home to the Colossus of Rhodes, a giant statue that was one of the seven wonders of the ancient world.
One of the reasons Rhodes is one of the best Greek isles is its medieval old town. It is chock full of ruins, Byzantine churches, and synagogues, as well as a medieval citadel.
If you want to visit somewhere a little quieter, then you can go to Lindos, a pedestrian-only town. There are many paved alleys, restaurants, cafes, clothing, and souvenir shops to visit in this surreal little village. While there, be sure to pay a visit to the Lindos acropolis, which overlooks the town. The ruins of this ancient temple are the most impressive archaeological site on Rhodes.
After this, you could visit one of the many beaches on the island, like Tsambika, Afondou, Gennadi, Agathi, and Faliraki beach. Many of the beaches have restaurants and taverns if you are looking for a place to eat.
5. Naxos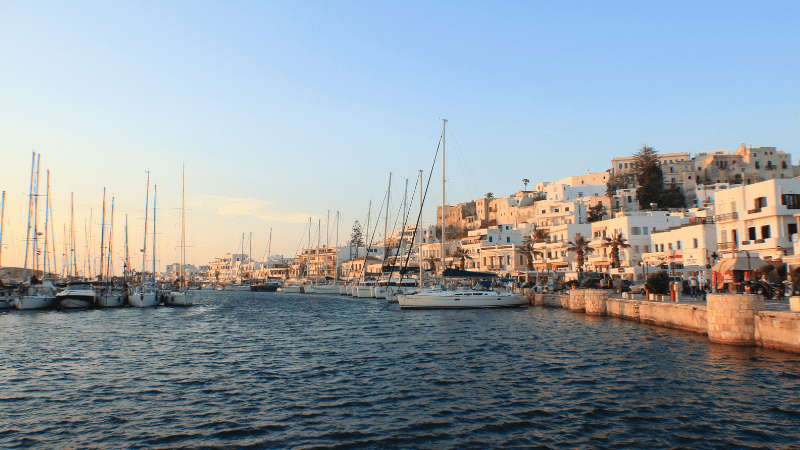 If you are someone that loves the beach but is also looking for an adventure with exciting activities, then Naxos has everything you need. Not only are the beaches beautiful, but you can also go windsurfing at Mikri Vigla, or even horseback riding at Plaka.
Once you are done at the beaches, you should head to Chora, where you can shop or have lunch at any of the amazing restaurants. In the afternoon you could visit one of the four museums, such as The Mitropolis Museum, The Venetian Museum Della Rocca-Barozzi, The Archaeological Museum or The Folk Museum Collection.
6. Kefalonia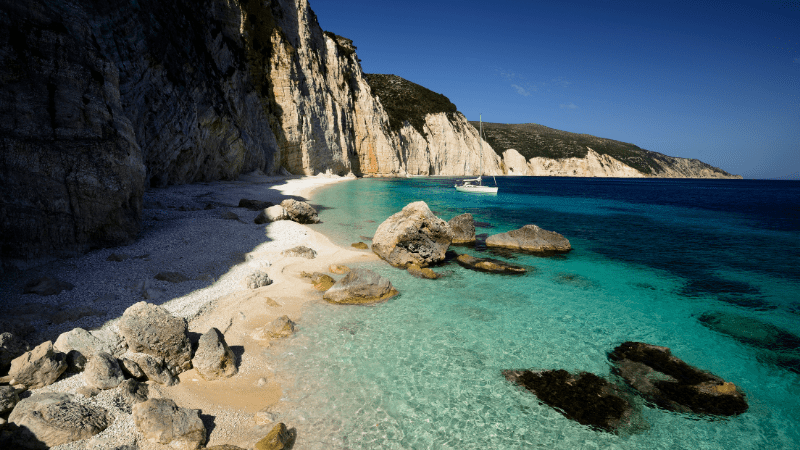 Next, we have Kefalonia (Cephalonia), which is perfect for family holidays because of the many activities available, like four-wheel-drive safaris, or the national park where you can see wild horses and deer.
There are also amazing beaches to visit, like the Petani beach with its crystal clear blue waters, and a quaint little village named Assos village, with its multicolored buildings and beautiful bay. There are many restaurants to visit here, with a pebbled beach that is a must-see.
7. Crete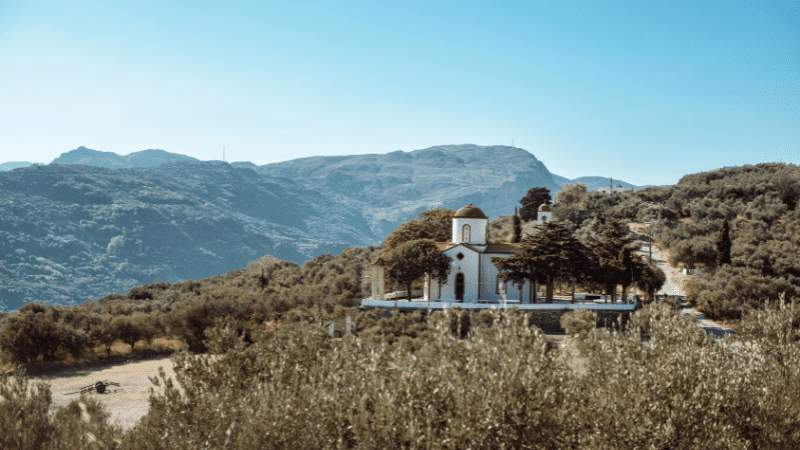 Located in the Mediterranean Sea, Crete is a place where endless sunshine, vibrant colors, and unparalleled natural beauty come together to form a one-of-a-kind destination. From its dramatic mountains and stunningly clear waters to its centuries-old ruins and traditional villages, it's truly an idyllic Greek island.
Whether you're looking for an action-packed vacation or a relaxing getaway, Crete is sure to exceed your expectations. The largest and most populous of the Greek islands, the island is home to some of the most beautiful beaches in the world. Crete is a favorite among foodies, who come to enjoy its fresh seafood and local wine.
it's also one of the best islands to visit if you're a history geek. Known as the birthplace of Western civilization, Crete is home to many ancient Minoan archaeological sites, including the Palace of Knossos.
8. Mykonos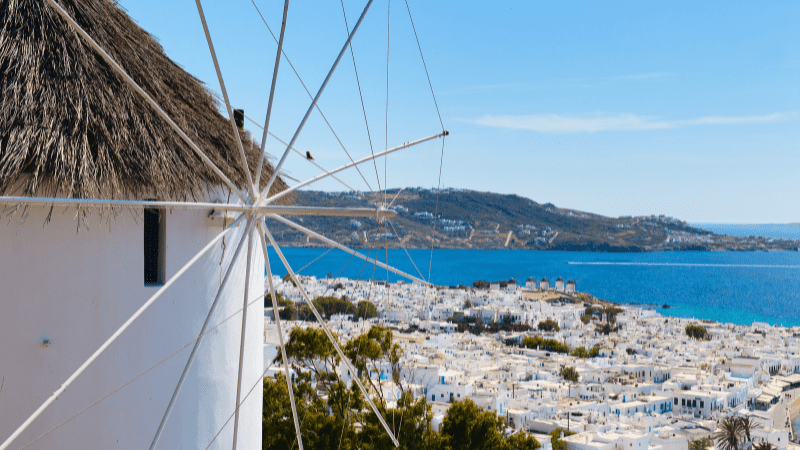 The beautiful Greek island of Mykonos has always been a popular destination for tourists because of its well-known nightlife scene. It's also a favorite getaway for international travelers due to its popularity as a stopover point for tourists on their way to the Greek mainland and Turkey.
Mykonos town is full of narrow streets and restaurants, which serve great food and drinks. Wander down the winding streets and explore the many shops and restaurants at your leisure or take a boat tour to get up close to some of Greece's most iconic sights. The beaches are stunning as well.
With its beautiful beaches and crystal clear water, Mykonos offers endless fun and adventures for travellers looking to be active on their vacations. The island is well known for its many water sports, such as scuba diving, yachting and sailing schools, and fishing trips.
Mykonos is a gem for history lovers as well. From here, you can visit the sacred island of Delos, one of the most important archaeology sites in Greece. There is no accommodation on the island, so the only way to visit the site is to take a day trip to Delos or get a day return ferry from a nearby island (Mykonos, Paros or Naxos).
Final thoughts about visiting the Greek islands
In conclusion, there are many Greek islands to visit. Some people like to go to one of the most popular, like Santorini or Mykonos, while others prefer one that is less traveled. Wherever you decide to go, there will be plenty of beaches and good food for everyone.
If you want a vacation this year, plan a trip to one of the Greek islands!
Want to read this later? Save it to Pinterest!
Trust us: Our list of top Greek Islands to visit will come in handy in the future.