When most people think of the Czech Republic, they likely think of Prague – and for good reason, as the city is one of the most beautiful in Europe. But the country is full of rolling hills, fairytale castles, and picturesque villages that many people never see.
A few years ago, we spent 3 weeks on a road trip through the country visiting UNESCO World Heritage sites. Here are 10 of the most beautiful places to visit in the Czech Republic. All of them are well worth a visit.
1. Prague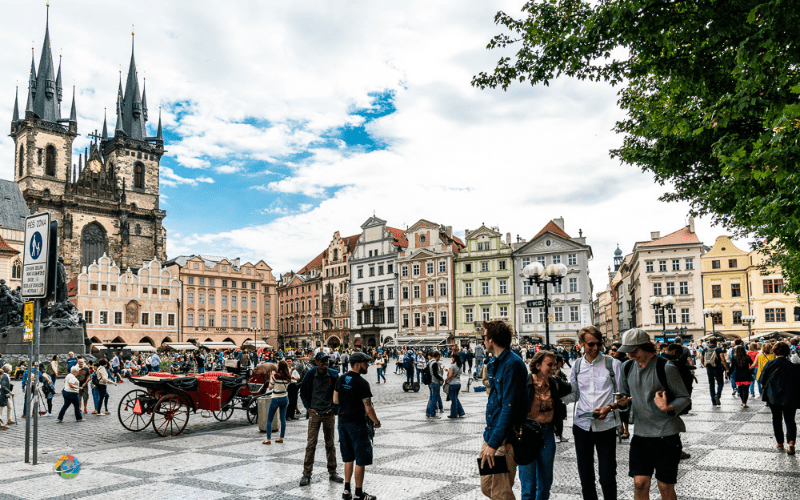 As the capital and largest city in the country, no list of the Czech Republic's prettiest towns would be complete without mentioning Prague, the country's capital and most-popular destination.
Prague is known as the City of a Hundred Spires. It is a beautiful city with a rich history, beautiful architecture, and many interesting sights.
if you're thinking of visiting Prague, three of its most historic attractions include Wenceslas Square, which is home to a historic Astronomical Clock; Charles Bridge, a stone bridge that spans the Vltava River; and Prague Castle, a large, gothic castle complex that dates back to 880 AD.
Prague Castle has been home to Holy Roman Emperors, the Habsburgs, Bohemian kings and queens, and, of course, the most recent rulers. The castle comprises several different establishments, so make sure you visit them all.
You can reach the capital city from basically anywhere in the Czech Republic. If you're coming from Moravia on the eastern side of the country, check out the Brno to Prague train.
2. Olomouc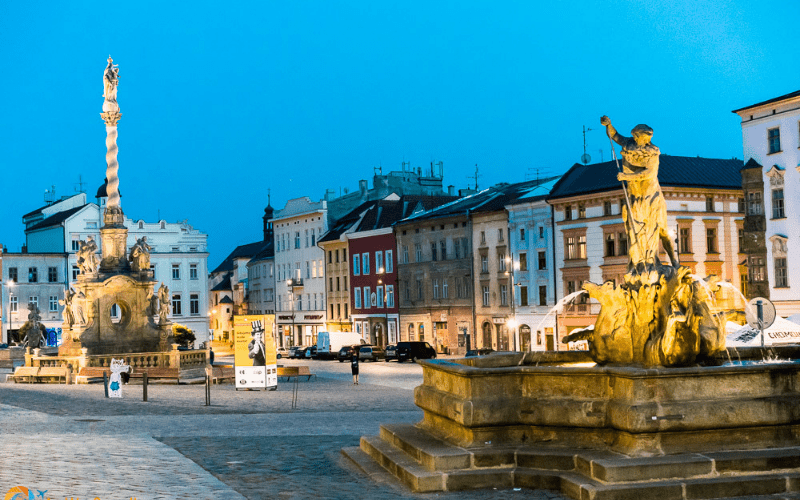 Olomouc is one of the prettiest Czech towns you will find, but it's often overshadowed by Prague and other popular tourist destinations.
This Moravian city is known for its baroque-style architecture as well as the Holy Trinity Column, an 18th-century Baroque monument recognized by UNESCO for its symbolic value and design. It's so large that they installed a chapel inside its base!
Olomouc actually has the second-largest historic city center in Czechia after Prague, with not one, but TWO town squares! The lower square is worth visiting for its baroque fountains alone.
In addition to the Holy Trinity Column, Olomouc's upper square has numerous Baroque churches and palaces, an Art Nouveau-style Town Hall, and an astronomical clock that dates to the 15th century. The clock is one of only a handful of working astronomical clocks left in the world (there's another one in Prague).
Nearby is Saint Wenceslas Cathedral, which was founded in 1107. There's also a large university here, which gives Olomouc a youthful vibe and contributes to its lively nightlife scene.
Olomouc is known for its delicious gingerbread (perník), which has been made here since the 16th century. And you can't leave Olomouc without trying the local specialty, tvarůžky, a soft curd cheese that's known for its strong smell. It's often enjoyed with onion, chives, and potatoes.
3. Český Krumlov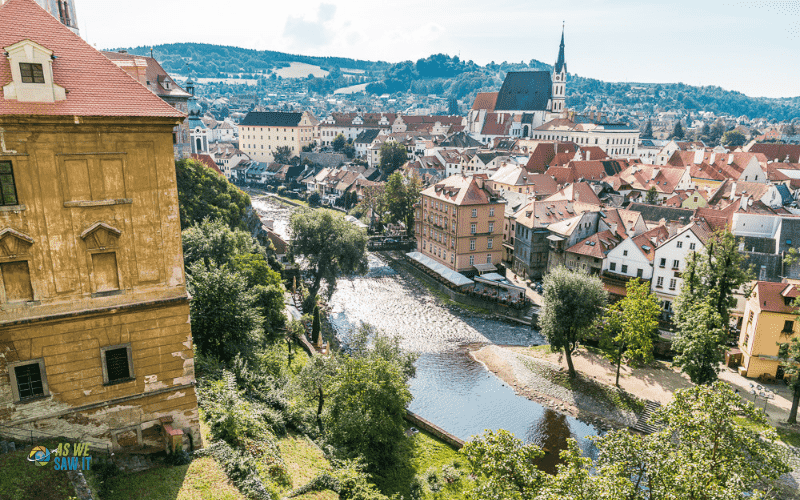 Český Krumlov is a small town with a big reputation. It is often referred to as a "mini Prague" because of its similarity to the Czech capital. As one of Czechia's most popular tourist destinations in the Bohemian region, it ranks as the top day trip from Prague.
One of the prettiest towns in central Europe, Český Krumlov is set on the banks of the Vltava River. The fairy tale old town is enchanting, with winding streets, colorful buildings, and a delightful old town square.
UNESCO has designated Český Krumlov a World Heritage Site due to its well-preserved medieval center and a 13th-century castle, which dominates the skyline.
Visitors can take a boat ride on the river or explore the many quaint cobblestone streets and alleyways lined with cafes, craft shops, and galleries. If you have the time, it's worth spending a night here, so you can enjoy this Bohemian town at your own pace after the tourist crowds go home. If not, you can book this day trip from Prague to Cesky Krumlov and get a guided tour instead. Either way, you definitely shouldn't miss visiting this town.
Other top things to see in Cesky Krumlov include the baroque-style St. Vitus Church and the Renaissance-style Schwarzenberg Palace. You can also visit several museums, including the Regional Museum, which houses a collection of artifacts from the area's history, and the Egon Schiele Art Centre, which is dedicated to the work of the famous Austrian painter.
4. Kutná Hora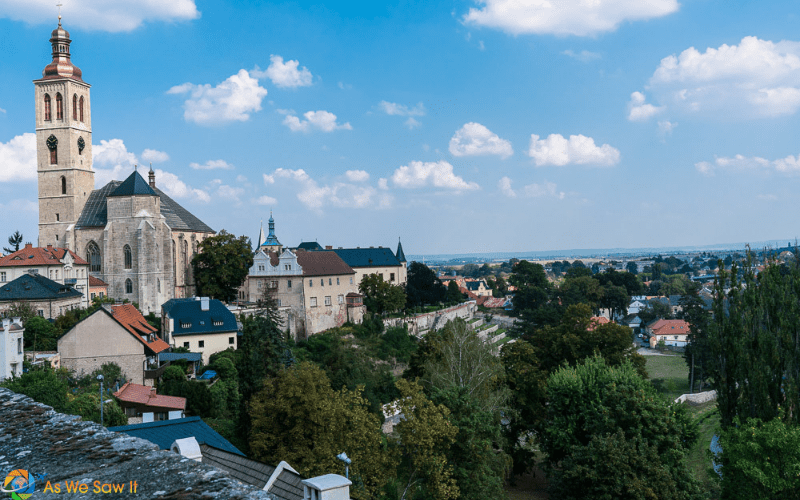 Located just an hour from Prague, Kutná Hora is another popular day trips from Prague and it's easy to see why. This UNESCO World Heritage Site is home to some of the best-preserved Gothic architecture in Europe.
Kutná Hora became famous for its silver mines, which were once among the most productive in Europe. You can learn all about them at the Kutná Hora Silver Mine, where you can take a tour through the underground tunnels, as well as visit the Czech Mint, which produces a variety of coins and medals.
It's worth exploring the town's cobblestone streets. Kutná Hora is home to some beautiful historic buildings, most notably the Cathedral of St Barbara – a Gothic-style church dedicated to the patron saint of miners, the magnificently preserved 14th-century Stone Haus, and the Italian Court, a former royal palace that now houses the Regional Museum.
The majority of Kutna Hora visitors come to tour Sedlec Ossuary. Also called the Bone Church, it's a small Baroque ossuary chapel decorated with the bones of more than 40,000 victims of the Black Death and Hussite conflict. Along with nearby Sedlec Abbey, a former Cistercian monastery that's now in ruins, it has been designated a separate UNESCO site.
However, we think it would be a mistake to visit Sedlec alone. Though you might not think so, Kutna Hora's silver mines and church are just as fascinating.
5. Kroměříž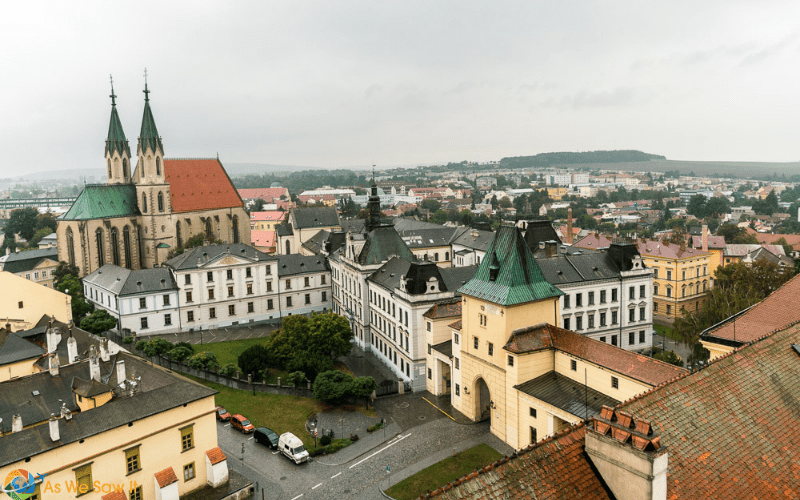 This small town in Moravia is home to one of the oldest pilgrimage sites in the country, Kroměříž Basilica. The baroque-style cathedral is a beautiful sight, both inside and out.
The Archbishop's Palace adjacent to the basilica is also worth a visit. It houses an extensive art collection, as well as a library with more than 200,000 books.
In addition to its religious significance, Kroměříž is also known for its gardens, which are some of the most beautiful in Europe. The Flower Garden, for example, has more than 60 roses.
You can also visit the Bishop's Court Gardens – a series of interconnected gardens that feature a variety of plant life, including herbs, vegetables, and fruit trees – or the Orchidarium, which is home to more than 500 species of Orchids.
If you're interested in learning about the history of Kroměříž, be sure to visit the Regional Museum. It's housed in a former Jesuit college and has an extensive collection of art and artifacts.
6. Moravian Karst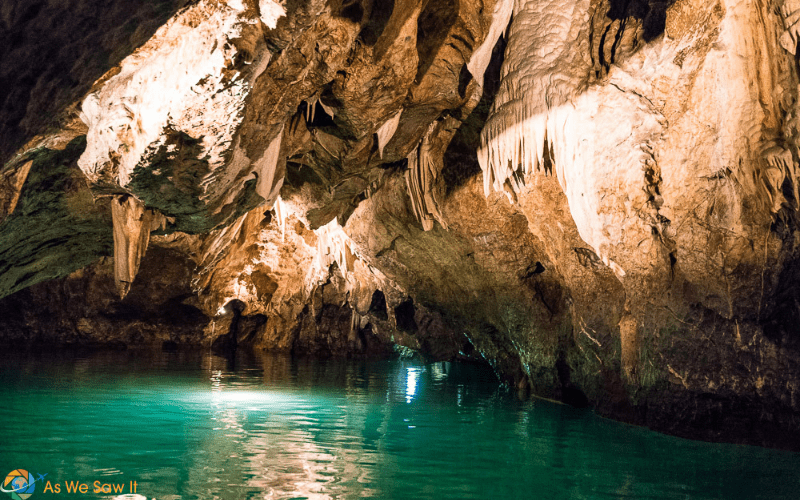 For those who like to hike, Moravian Karst has plenty of trails with varying difficulty levels as well as several lookout towers that offer stunning views of the surrounding countryside.
This protected geological area is home to more than 1200 gorges and a massive series of limestone caverns that stretch for thousands of square kilometers Many of which are open for tours, making the region a popular day trip from Brno. (Brno is the largest city in the Moravian region of Czechia)
One of these is Punkva Caves, which offers boat rides through an underground river system that culminates in a visit to the Svaty Kopecek Chapel.
You can also explore the Macocha Abyss, a 138-meter-deep gorge that was created when the ceiling of a cave collapsed. To get there, you'll have to take the staircase down 419 steps or ride the elevator (if you're not claustrophobic).
7. Telč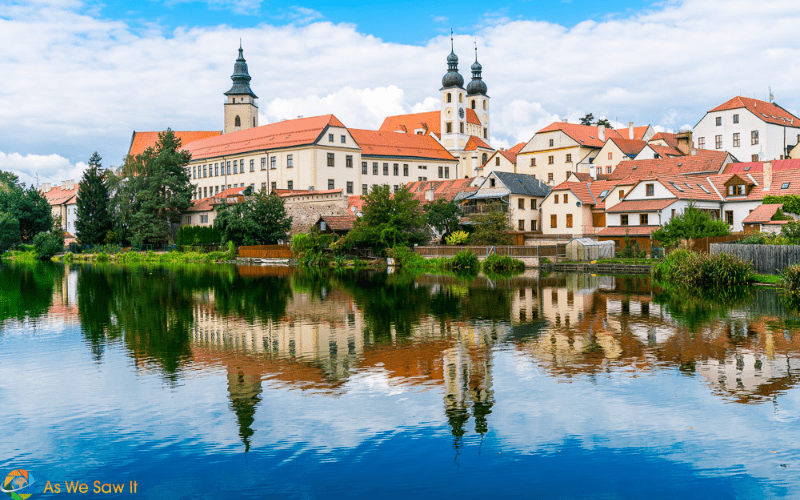 This small town in southern Moravia is known for its well-preserved Renaissance-style architecture, especially Telč Castle, dating back to the 13th century.
The castle complex includes several palaces, gardens, and museums, and is one of the largest in the country.
In addition to the castle, highlights of Telč include the Baroque-style Church of St. James, the Renaissance-style City Hall, and the Old Town Square.
While in town, you can also visit the Mahen Theatre, which is one of the oldest in Europe or take a stroll through one of Telč's many parks.
8. Bohemian Switzerland National Park
Bohemian Switzerland National Park is one of the Czech Republic's most popular day trips from Prague. This national park is located in the northern part of the Czech Republic and is known for its rock formations, hiking trails, and stunning views.
Some of the most popular attractions in Bohemian Switzerland National Park include the Pravčická Gate, a natural sandstone arch that is 26 meters high and 16 meters wide, and the Bastei Bridge, which spans over 200 meters.
The entire region is beautiful. You can also take a cable car up to Königstein Fortress, which offers panoramic views of the Elbe River valley.
Or you can explore one of the many caves in the area, including the Saxon Switzerland Cave or Dahlhaus Cave.
9. Karlovy Vary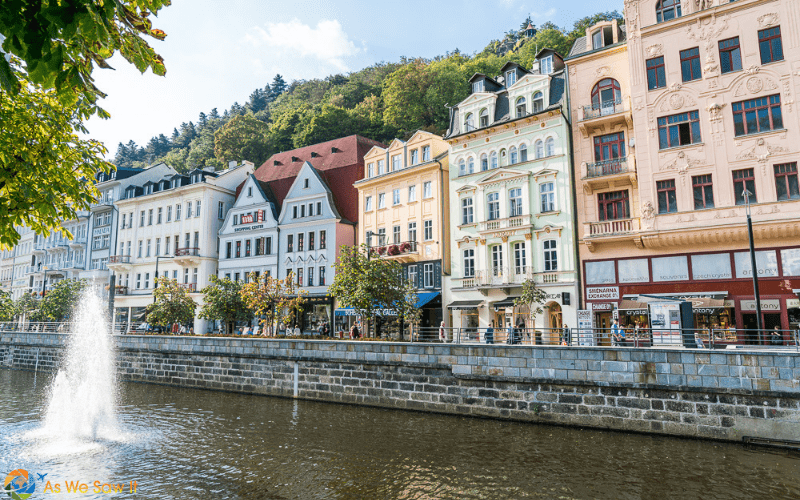 Karlovy Vary is a popular tourist destination due to its many hot springs, which are said to have healing properties. This spa town in western Bohemia is known for its many spas and baths, which use the mineral-laden water from the springs.
Karlovy Vary has lovely architecture, which enhances its scenic location. The buildings span a range of styles, from Gothic to Baroque to Art Nouveau.
Some of the most beautiful include the colonnades, which house the hot springs. Our favorites were the Hot Spring Colonnade, which is a series of 12 Corinthian columns that were built in 1764, and the Mill Colonnade, which was built in 1881 and is home to several cafes and restaurants.
In addition to the many spas and baths, Karlovy Vary also has many historic sights, including a castle that dates from the 1200s and the 18th-century Church of St. Mary Magdalene.
This pretty Czech town is also home to the Moser Glass Factory, where you can see artisans blowing and shaping glass into beautiful works of art.
ⓘ TIP: While you're in town, be sure to try a traditional Czech herbal liqueur called Becherovka. It was created in Karlovy Vary more than 100 years ago, and the original factory is a fascinating museum dedicated to the drink and its creator, Jan Becher.
10. Litomysl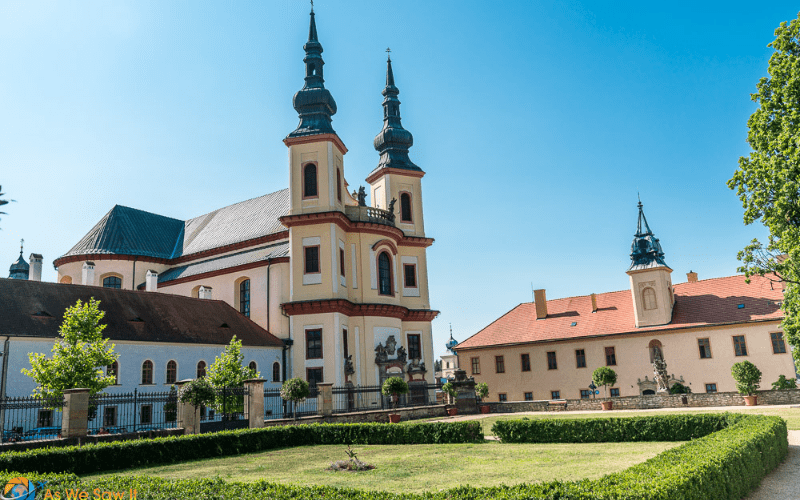 This small town was one of our favorite places to visit in the Czech Republic's northern region. It is known for its well-preserved historical center, which is a UNESCO World Heritage Site.
The Old Town of Litomysl consists of two main squares and many historic buildings. Two of the best are the Church of St. Wenceslas, which dates back to the 13th century, and the Renaissance-style Castle of Litomyšl, which was built in the 1560s.
In addition to these historic sights, Litomyšl is also home to several museums, including the Regional Museum and the Antonín Dvořák Museum.
You can also take a stroll through one of the town's many parks or visit one of its many churches.
Save these places to visit in Czech Republic for later
Pin it to your favorite Pinterest board!