Singapore is a small island country that has been gaining popularity as a tourist destination. It's a colorful melting pot of cultures, languages, and cuisines, with a well-deserved reputation for being clean, safe, and efficient.
If the Lion City is on your travel radar, we want to help you make the most of your trip. Here's our list of the top 20 things to know before visiting Singapore as a tourist.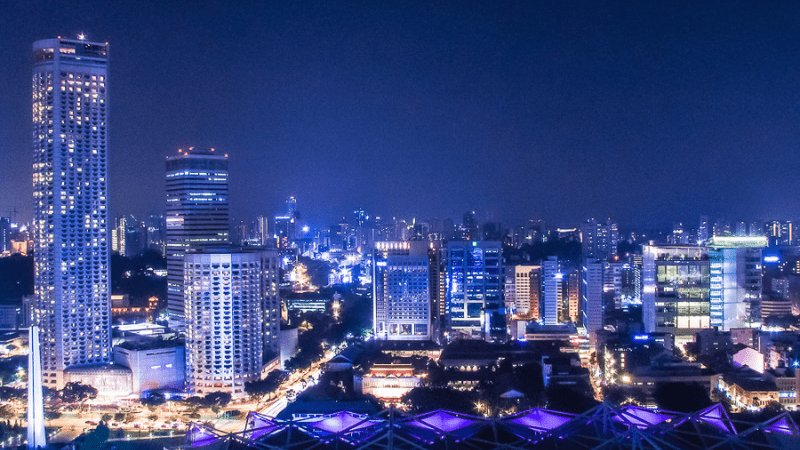 1. Singapore is easy to visit
For the most part, entry and exit in Singapore is quick and convenient. Depending on your nationality, you may be able to stay up to 90 days without a visa.
That said, many passports require a visa before you can visit Singapore. You can find all the details on the Singapore page of Byevisa.
2. Singapore is safe
If you're a nervous traveler, this is the country for you. Though no country is 100% crime-free, Singapore's crime rate is quite low, and Solo travelers, female travelers, and crazy photographers carrying gadgets can walk through the city's busy streets without fear. You're more likely to encounter scams and drunken brawls than anything else.
Singapore has a very strong police force, with the highest of standards. The crime rate is so low because the rules and punishments against crimes are severe and extreme.
Nonetheless, it's always a good idea to be aware of your surroundings and avoid bad company, no matter where you are in the world.
ⓘ TIP: If you need to call the police while in Singapore, dial 999
3. Singapore is multicultural
You'll love Singapore because of its multicultural society. You'll find Chinese, Malay, Indian, and various other ethnicities all living side by side in peace. All these people live together without giving up their unique cultures.
Seems to us that this cultural diversity is one of the reasons why there's so much creativity and innovation in Singaporean society!
4. Most Singaporeans speak English
Despite so much diversity (or maybe because of it), you won't have to worry about the local language! One of the most surprising facts about Singapore is that most people there speak English, albeit with a local touch. Keep your ears open for Singaporean English is fondly known as Singlish.
Singapore has four official languages: English, Mandarin, Malay, and Tamil. Basic English is prominent and spoken widely, which makes things easy while interacting with local shops and hotels.
Check out this video if you'd like to hear some Singlish phrases:
5. You'll sweat a lot visiting Singapore
You'll have to keep in mind that the city has a warm and humid climate throughout the year. It means that most days will be sweaty and sticky. So, make sure you carry light and breathable clothes with you.
If you are going out for a city walk or to explore a natural park, don't forget to carry an umbrella with you because there's always a probability of thunderstorms.
6. Singapore is expensive
No matter how you look at it, Singapore isn't a cheap place. It ranks among the top 10 most expensive countries to live in, as well as one of the most expensive cities to visit.
If you're planning on eating out in restaurants, be prepared for high prices. Same goes for hotels. Worst of all is the ridiculously high price on cigarettes and alcohol. These things can totally make or break your travel budget, so beware.

7. But there are dozens of free attractions
Despite its small size (it's the second-smallest country in Asia), the Lion City has an amazing variety of attractions and things to do.
Surprisingly, this expensive country is also full of hundreds of free attractions, like Singapore Botanic Gardens, the country's only UNESCO World Heritage site. The open-air performance at The Esplanade, Level 55 at ION Orchard, and Ngee Ann City Civic Plaza also cost nothing.
All parks and gardens are free to enter, including Gardens by the Bay. Even light and water shows by Bay and Marina Bay have no entry fee. Last but not least, all temples and churches, Haw Par Villa, HSBC Sky Vortex, and Shiseido Forest valley are free from any charges.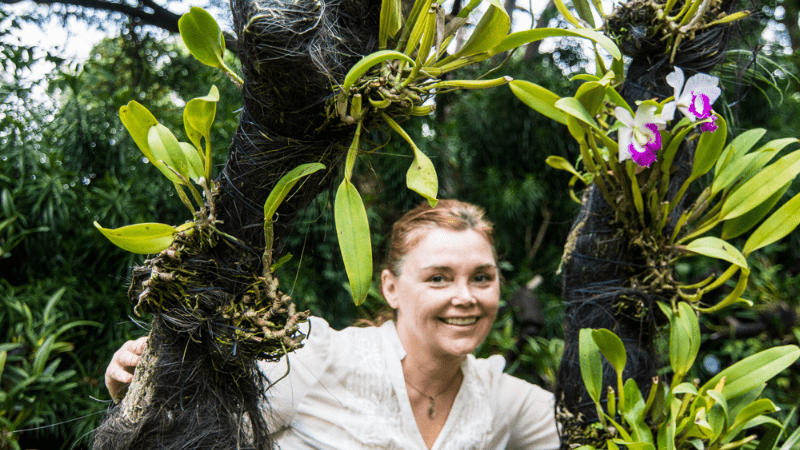 8. You don't need to tip
You might be used to tipping in Europe and America, but here in Singapore, you don't need to tip. Your average restaurant or café will add a 10% service charge to the bill for "the trouble," so there's no need to worry about tipping.
In fact, it's illegal to tip taxi drivers in Singapore. For others, especially when service has been excellent, tipping can be expected after the meal.
9. Singaporeans are your best guides
You'd not argue that the locals know their place better than the tourists and travelers visiting them. If you know someone in Singapore or make friends while there, it'll make your trip more grounded and authentic.
Local people know what is worth visiting and what's a waste of time. They know the best foods to eat and which eateries you should avoid. Singaporeans will show you the city in a different way – like a local.
ⓘ TIP: If you don't know anyone in the country, a lot of locals offer tours. Not sure which to take? You can't go wrong with a food and culture walking tour like this one.
10. Most Singaporeans eat at hawker centres
Maybe Singapore is an expensive city, but enjoying the local food here is cheaper than you think. The country may be full of restaurants and food courts, but locals prefer to eat at the hawker centers. They are the most popular of all — and yes, hawker centres are a Thing.
You can experience a variety of Indian, Malay, Chinese and international cuisines here at super affordable prices. In fact, the food is so cheap that many Singaporeans never cook at home!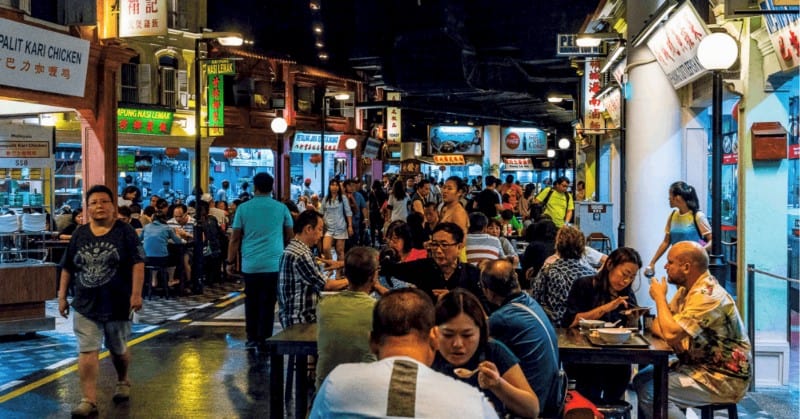 11. You can drink the tap water
Most of us carry our water bottles while traveling, but in Singapore, you don't need to do that. The tap water around the city is clean and safe. It contains no odor or taste and is palatable too.
You don't need to spend money on buying plastic water bottles. Also, by not using single-use plastic bottles, you're contributing to making this world greener and reducing carbon footprints.
12. It's easy to get around
One of the biggest concerns while traveling to a new city is transportation. But here in Singapore, getting around to different places is clean, cheap and convenient. All credit goes to Mass Rapid Transit (MRT), Singapore's subway system. With more than 130 stations, Most popular attractions are just a short walk away.
It's easy to explore every corner of the city on the MRT, but buses and taxis are pretty economical, too. Taxis fares are calculated on a metered basis, and the same as what it costs for GrabTaxi and Uber (they're regulated by law).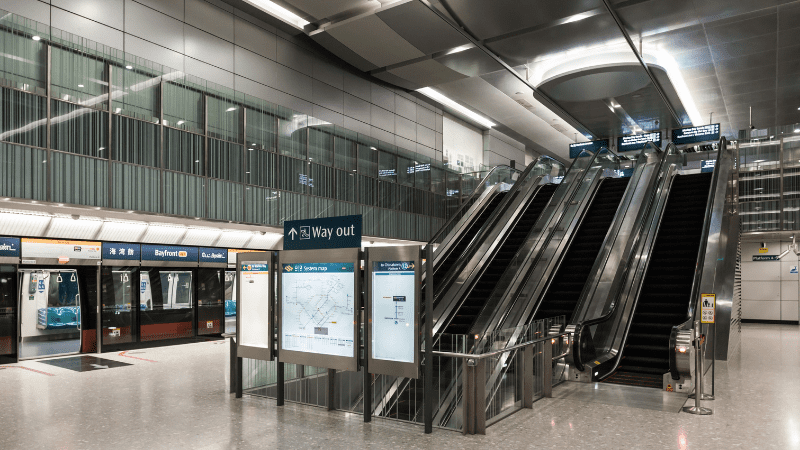 13. Always keep to the left
Singapore was a Crown colony for nearly 150 years, which is why they spell and drive the English way. It's also why people stand to the left on the escalators.
You may wonder if it's a rule, but it isn't. This behavior is a part of a campaign to help promote the act of courtesy. The right side allows the people who are in a hurry and need to climb down without interruptions. So don't forget to cooperate and leave your right side empty.
14. You still need cash in Singapore.
Even though Singapore has been aggressively campaigning for people to to go cashless, it's essential to always carry some cash with you. Most hawker centers, residential neighborhood shops, and kopitiams (coffee shops) only accept currency.
Carrying S$50-$100 should be more than enough, but if you do run out, money-changers and ATMs are everywhere. (Go with the ATMs if you can. Better rate.)
ⓘ TIP: If you need to withdraw cash, many MRTs have ATMs.
15. Busking requires a license
Many European travelers rely on busking to make extra cash as it doesn't require any license or approval from the authorities. But in Singapore, buskers need a Busking card (license) to perform in the city. The permit is issued under the Public Entertainment and Meetings order.
Persons found without it may have to spend a night in jail and pay a hefty penalty.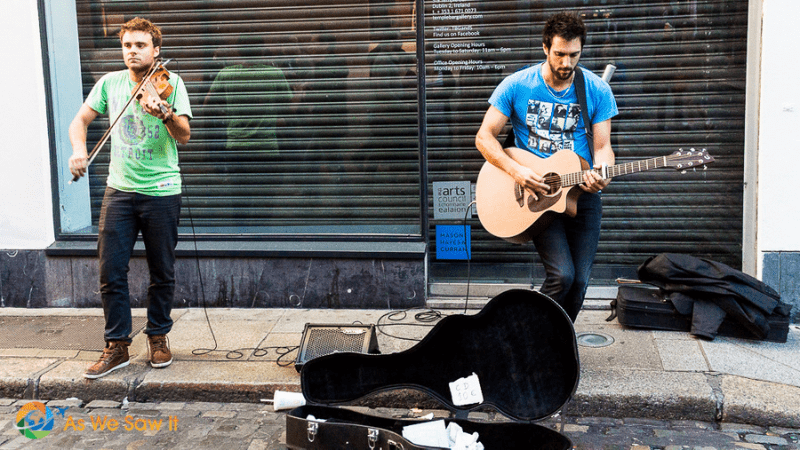 16. Getting a local SIM is easy
Worrying about hefty roaming and call charges while you are in Singapore? Buying a SIM is as simple as buying groceries. Just present your passport and get a SIM card.
You can go with "SingTel hi!" – a tourist SIM card that provides the Internet for a meager fee. There are also free WiFi hotspots available in most corners of the city.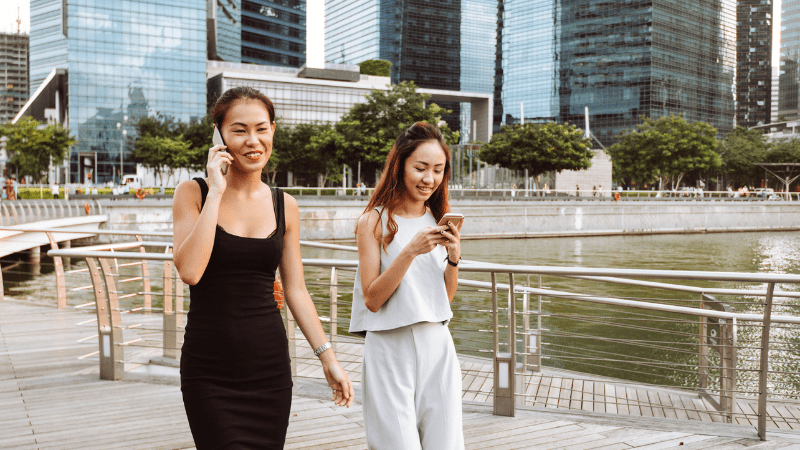 17. Singapore has great nightlife
Singapore comes alive after dark. offers fantastic and mesmerizing nightlife, which revolves around the city center. Start your night by exploring Clarks Quay. Then, you can hop towards Club Street in Chinatown and Marina bay. It's not like Las Vegas, but you'll have lots of fun for sure.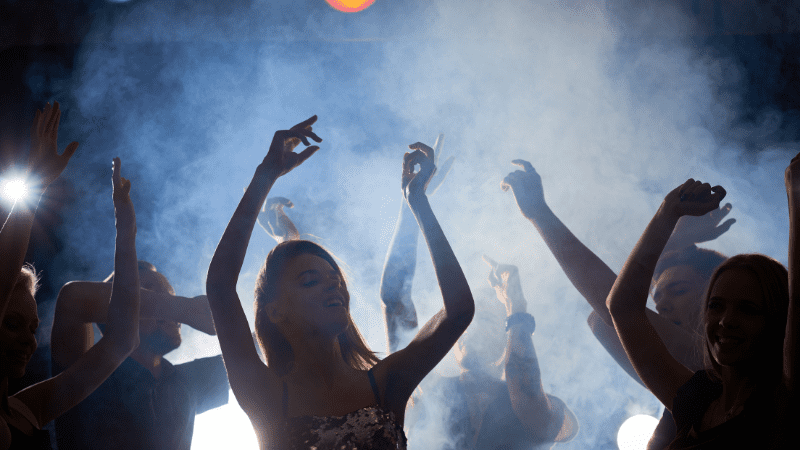 18. There's a best time to visit Singapore
The best and recommended time to visit Singapore is from December to June. These months usually experience the least amount of rain, low humidity, and most sunshine.
Singapore experiences haze during the monsoon season (from June to September). Much of that is caused by forest fires from Sumatra from time to time. So, you should avoid visiting during these months.
19. Singapore has some unusual laws
There are specific laws in Singapore that you must keep in mind if you plan a trip to Singapore. For example, the following activities are banned, prohibited, or are illegal in Singapore. Breaking any of them might cost you jail time and a hefty penalty.
chewing gum (eating or selling)
making noise and drinking alcohol after 10:30 pm
not flushing the toilet
littering
smoking in public areas
jaywalking
vandalism
annoying anyone with musical instruments
feeding pigeons
same-sex relationships
20. Singapore has one of the world's best airports
Changi Airport in Singapore is one of the best and busiest airports in the world. It has been making its place for the eighth time in a row in the list of best airports in the world.
The airport is itself a tourist attraction. It has a cactus and butterfly garden, indoor waterfall, IMAX theatre, swimming pool, and a wide range of restaurants and shops.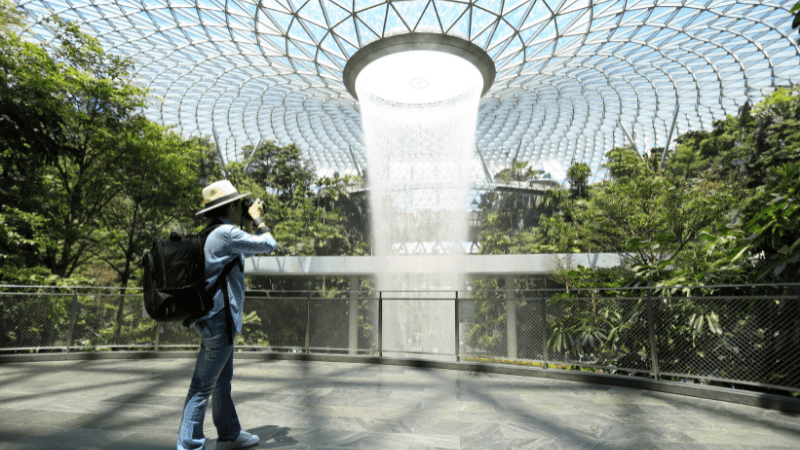 Conclusion
Hopefully, our list of the top things to know about Singapore has given you more inspiration and insight into this cool Southeast Asian nation. It's one of our favorite places to visit, because even the most seasoned traveler can always find something new and exciting to experience.
From the fascinating food to the lively nightlife, there's no shortage of reasons to visit. If you're looking for a place where you can get lost in a culture beyond your own, Singapore is a great place to start.
If this post was helpful, please share it with your friends. Are you on Pinterest? Remember to pin this image!