In Ecuador, about 25% of the population is indigenous. They are beautiful people and we can easily imagine that many could be descendants of the Incas … though some disagree.
At any rate, the largest native group in the country (about 2.5 million people) is the Kichwa tribe, and like many people in the Amazon Basin, they speak Quechua. The Quechua language is spoken by over 7 million people in Ecuador, Peru and Colombia. We can even hear it spoken by some of the locals here in Cuenca, when they are speaking among themselves.
Visiting the Kichwa tribe in Ecuador's Amazon basin
We joined an excursion to Ecuador's Oriente, the easternmost part of the country that is a part of the Amazon basin. Our itinerary included a Kichwa (Quechua) village visit to learn about their culture.
A few of their adorable little children acted as welcoming committee. They took every chance they could find to pose for our cameras.
Here are some images of the Kichwa we met on our tour, both children and adults.
And a few I captured with my video camera ….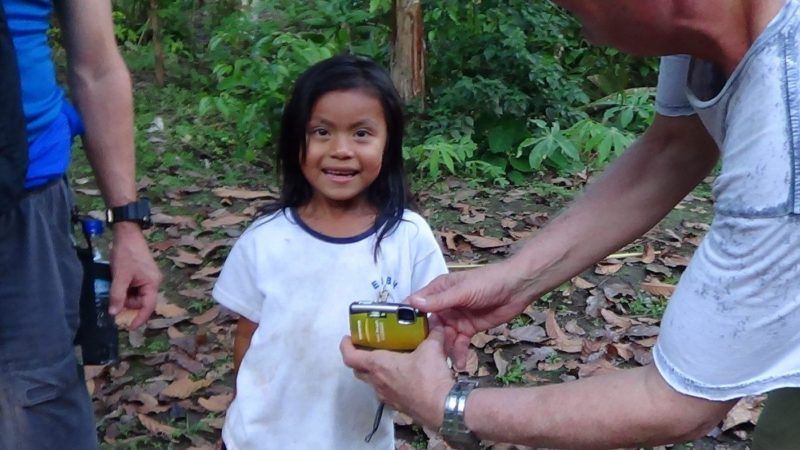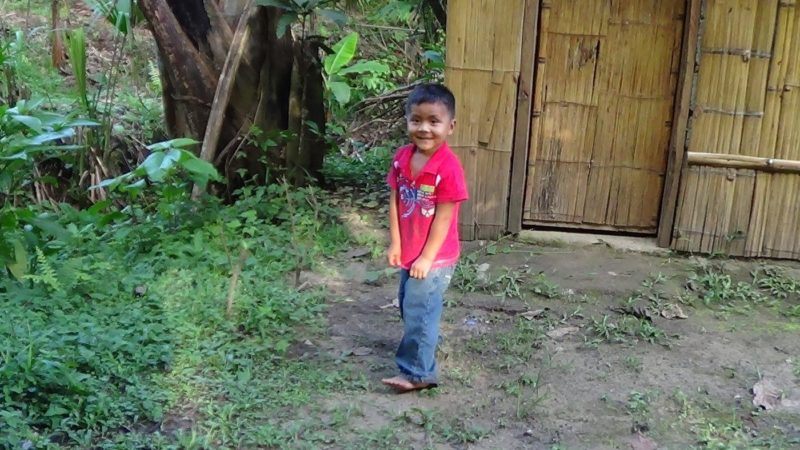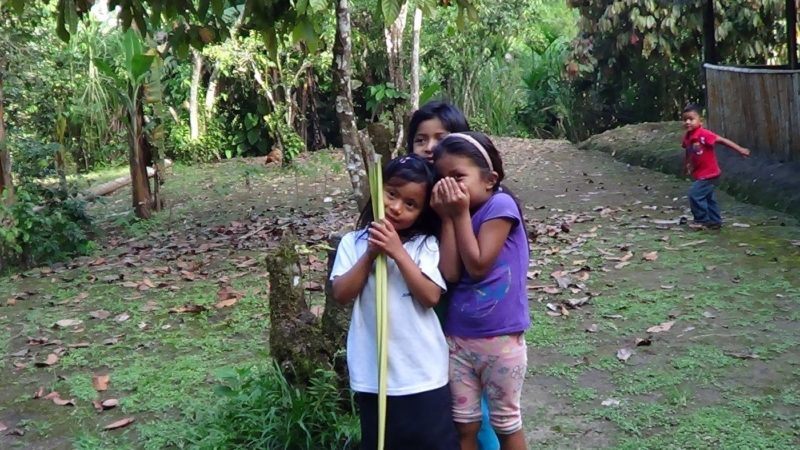 How the Kichwa paint faces
Our visit to the village included a demonstration of how the Kichwa traditionally paint their faces. Indigenous cultures paint their faces for different reasons. South American tribal face paint is applied for religious ceremonies, war, hunting, beauty, good fortune, or all of the above.
If you're wondering how to make Amazonian face paint, the Kichwa use a seed pod from a native tree called achiote. Also known as annatto, it is an essential ingredient in many Central and South American cuisines. It doesn't add any flavor, just a pretty saffron hue. And yes, you can buy it on Amazon.
The seed pods may look prickly, but they are actually pretty soft. Our guide plucked a fresh pod and cracked it open just by squeezing it. He then pulled a palm frond stalk apart and peeled off some of the fiber to create a long stick, which he poked into the seed pod. After swirling it around for a few seconds, he brought it out, covered in the beautiful, bright hue.
"Who would like to be our model?"
You guessed it.
It stands to reason that I became the model, because Dan and I were by far the youngest members of our group. Erm, okay, I was the only one who had the courage to volunteer.
Everyone got a big kick out of watching the artist do his work, so he took his time and soaked up the attention. I think he gave me the royal treatment: lips, forehead, cheeks, AND hair. Then he told me it would take a week to wash off.
Yikes.
I was relieved when it all came off with soap and water later that day. He sure had me worried there for a while.
Plan your own Ecuador Amazon adventure