According to a report published by the US Department of Transportation, one in every four planes is delayed. This means that only 75% of major US airlines depart on time. The reasons why flights are delayed are often outside of your control: inclement weather conditions, airspace congestion, and mechanical problems.
Fortunately, there are numerous hacks to help you avoid flight delays. Follow these tips the next time you'll travel by air, so you can experience the smoothest, on-time trip ever!
1. Book a morning flight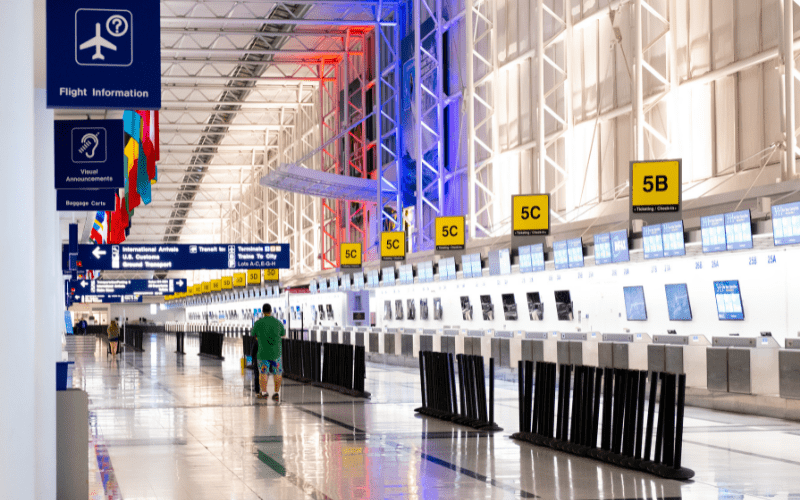 An aircraft arriving late at the airport will cause consequent delays. If you are booked for an afternoon or evening flight, a delayed aircraft would require you to spend an entire night at the airport. This means more stress, more hassle, and more expenses for you.
To avoid any holdups during your air travel, book a morning flight. In general, flight delays are often remedied at night because this is the least busy time for the airspace and airport runways. As a result, morning flights usually depart on time.
Data shows that the best flight to avoid delays is between 7:00 and 8:00 in the morning. If you decide to fly in the afternoon, keep in mind that only 77% of aircraft take off on time between 2:00 and 3:00. By 11:00 in the evening, the number drops to 72%.
2. Pay attention to the weather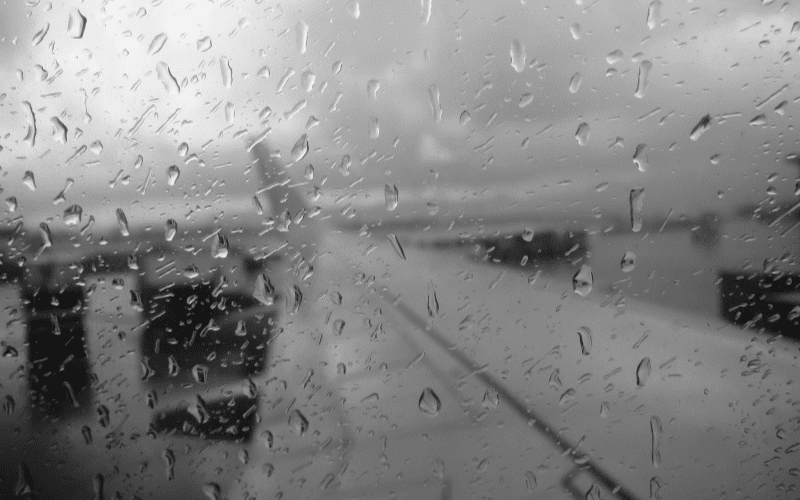 One of the most common reasons why flights are delayed is because of the weather. Heavy rain, low cloud, and fog may impede the visibility around the airports. Temperatures below freezing can also create slick runways that prevent an aircraft from taking off and landing.
You can avoid flight delays by finding out what the weather of your destination is at a particular time of the year before booking. Sign up for weather updates to determine if the skies are fair during your travel dates. Advisories on heavy rains and thunderstorms are published on many websites, so make sure to check regularly.
If weather forecasts indicate the possibility of a blizzard or tornado on your travel dates, reschedule ASAP. The inconvenience caused by the changes you'll make will be worth it as it ensures your safety and prevents you from wasting time at airports only to find out that your initial flight is delayed.
3. Schedule your flights for mid-week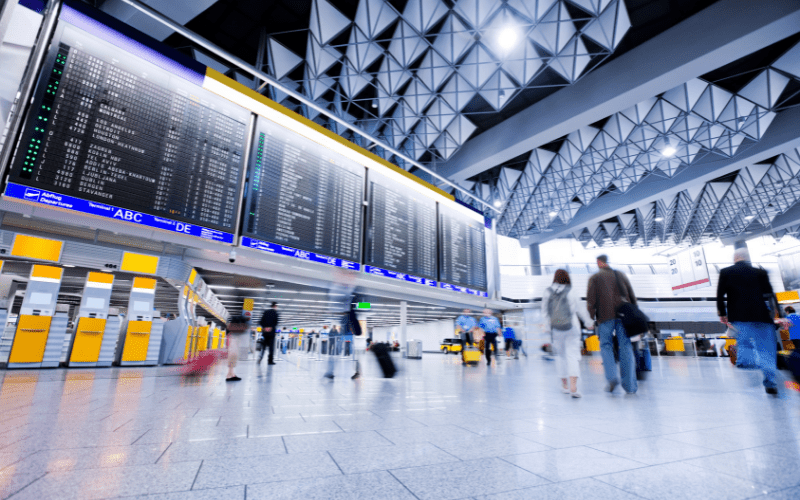 If you're a frequent traveler, you're probably aware that airfare tickets are usually cheaper in the middle of the week. This happens because most business travelers have already arrived at their destinations, and airlines would want to convince other travelers to fly. But do you know that this also minimizes flight delays?
When the airport is quieter, there will be less traffic on the runways and fewer planes in the air. This results in fewer delays because aircraft have the space to take off and land easily. Keep in mind that air traffic can also cause flight delays.
4. Choose non-stop routes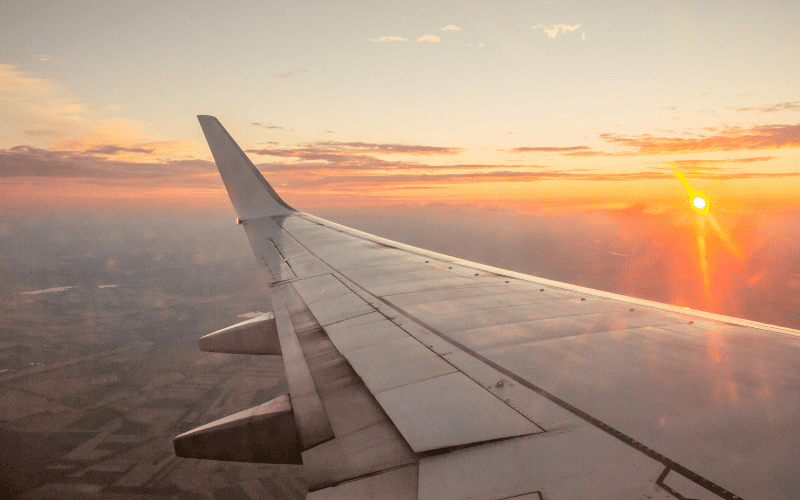 While booking flights with layovers will enables you to spend some time in different places, this increases your risk of experiencing flight delays. This is especially true if the stop is in a location with inclement weather conditions.
To avoid flight delays, consider booking flights with non-stop routes. Aside from arriving at your destination earlier, non-stop flights mean that your aircraft will not be affected by other weather conditions in other areas.
Although non-stop routes are more expensive than connecting flights, booking one will save you more money in the long run. This is one of the reasons why many people say that you should always choose non-stop flights if you want to save money on your next vacation.
5. Choose the right airlines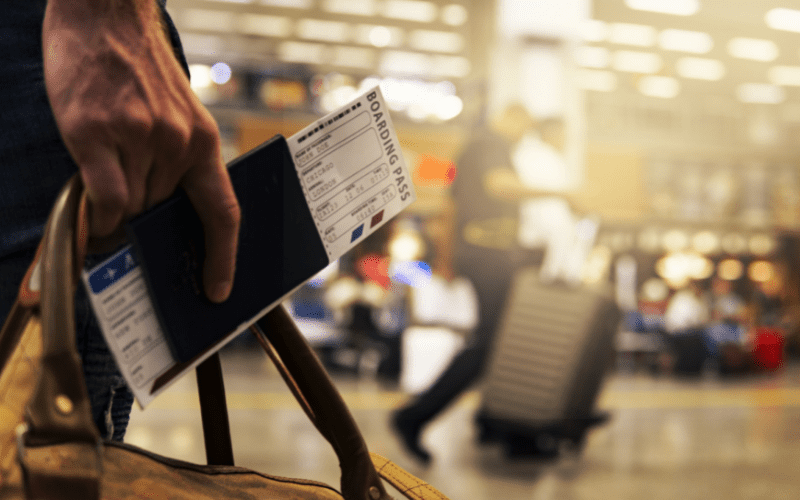 Different airlines have different on-time performance. While some often announce flight delays even for the smallest reasons, others are known to stick to their original flying schedule most of the time.
Choosing the right airlines is an excellent way to avoid flight delays. Spend time researching about the on-time performance of the airline you're planning to fly by checking its website or reading feedback from previous flyers. This should be on top of your to-do list, especially if you're flying with a specific airline for the first time.
Also include in your research the airline's policy on flight delay compensation as this varies per airline. For example, if you're flying with Wizz Air, you'll be eligible to receive Wizz Air compensation amounting to up to $640 (€600). With Delta Airlines, you can get up to $628 (€510) when your flight is delayed for at least three hours.
6. Avoid traveling during peak season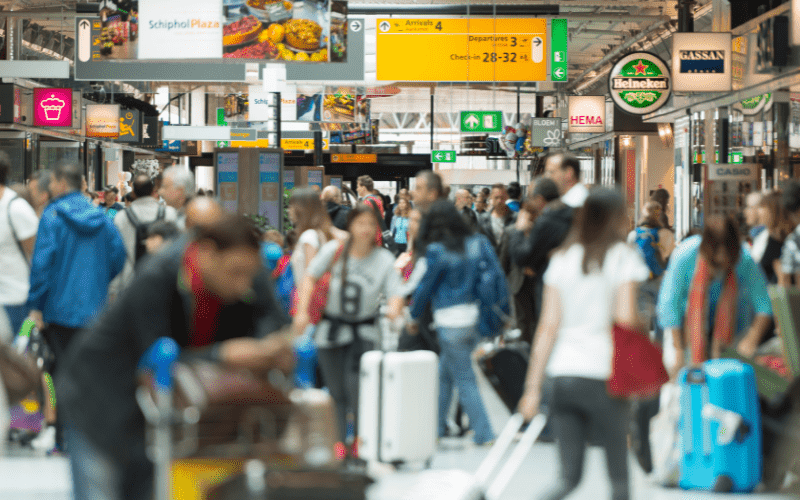 The time of the year when you're going to fly also affects your risk of delayed flights. As an attempt to adapt to the demands of the public during peak season, airlines will often schedule more flights.
The more flights there are on the runways, the greater chances for flight disruption. This happens because busy airspace and runways often result in flight delays. The high volume of travelers also means longer queues on check-in counters, which can often cause flight delays.
Another way to avoid flight delays is to schedule your trip wisely. Do a little research on your destination to determine when the on- and off-season is. For example, if you're traveling to Paris, it's best to avoid June through September as the city is dense with tourists.
7. Choose the right airport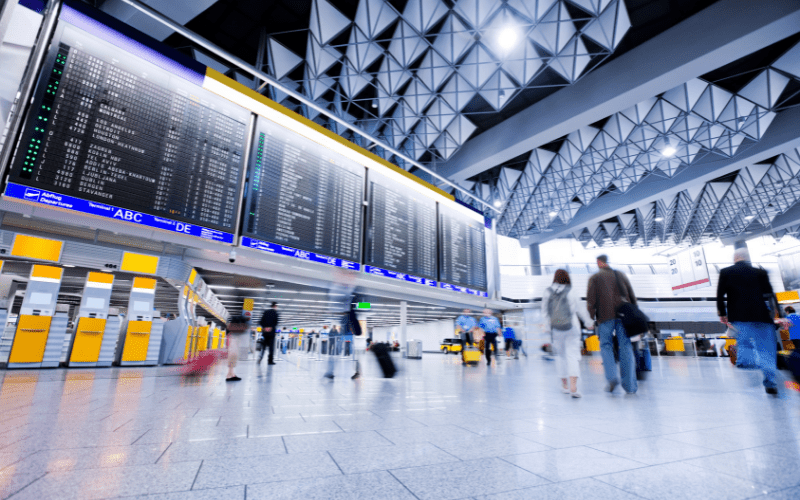 The facilities and resources available at an airport can also affect the schedule of the aircraft. Smaller airports can't accommodate too many aircraft at the same time, which can result in delays. If there is too much air traffic at the airport, you don't have any other choice but to wait until your aircraft lands.
One of the easiest yet most effective ways to avoid flight delays is to avoid the worst airports. Use the internet to find out which airports have the most delays and avoid them at all costs. If your nearest airport makes it to the list, opt to fly from another location.
Knowledge is power
Ensure that your next flight will be memorable (for all the right reasons) by following all of the tips mentioned here. When you know how to avoid flight delays, you'll have peace of mind knowing that your flight leaves and arrives on time, allowing you to enjoy your entire trip!
Avoid flight delays—save this for later!
Add this pin to your favorite Pinterest travel board.