Are you travelling to China soon? One of the world's most complex countries, many first-time visitors to the Asian country don't know what to expect before travelling to China.
In some ways, China completely meets travellers expectations, and in others it completely surprises them! Read on for the top things that you should know before travelling to China.
1. There's no English
The very last thing I am is someone who'll go to a country and complain because people don't speak English. One of my biggest pet peeves is when someone visits a foreign country and expects everybody to speak English to them, without trying to engage in the native language.
But, the lack of English in China was more notable than any I've ever experienced. While it should be completely expected for people of the country to not speak any English, it's well worth nothing that you should come to China ready to not ask for directions or order food in English.
But you don't need to learn the Chinese language and be fluent in Mandarin to navigate around China. I made use of body language, Google Translate and even drawing pictures when I was solo travelling in China!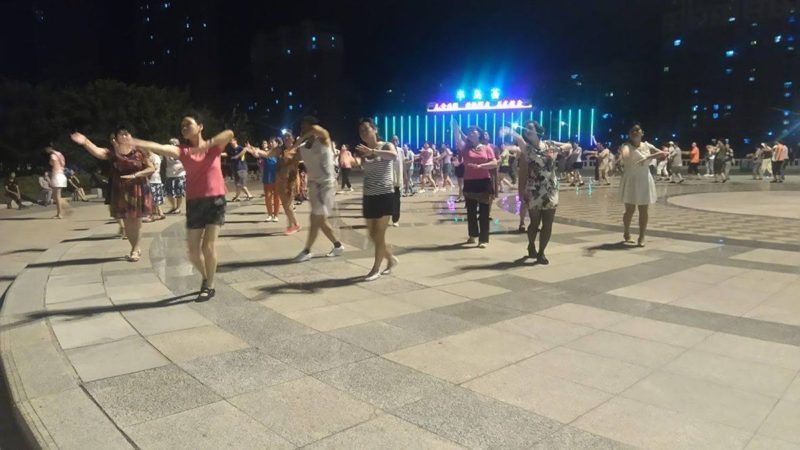 2. The country is extremely safe
Despite not knowing the language and often having no clue what was going on, I didn't feel unsafe in China. Not once. Crime levels are incredibly low; this is partially to do with the controversial government and the death penalty being rife. Would-be criminals don't commit crimes because they know that they just can't get away with it.
That being said, the majority of the Chinese are very decent people, and you'd be hard-pushed to find many wannabe criminals among them. This makes the crime rate of China very low, even against tourists. There are the occasional pickpocketing incidents in busy cities, but even that can be very easily avoided by making sure you don't have your valuable objects on show.
The security of China reinforced the stability of travelling there for me; I knew that, even if I was completely lost, if I got off at the wrong station or found myself in a busy place unable to ask anyone what I was meant to do, I would be safe.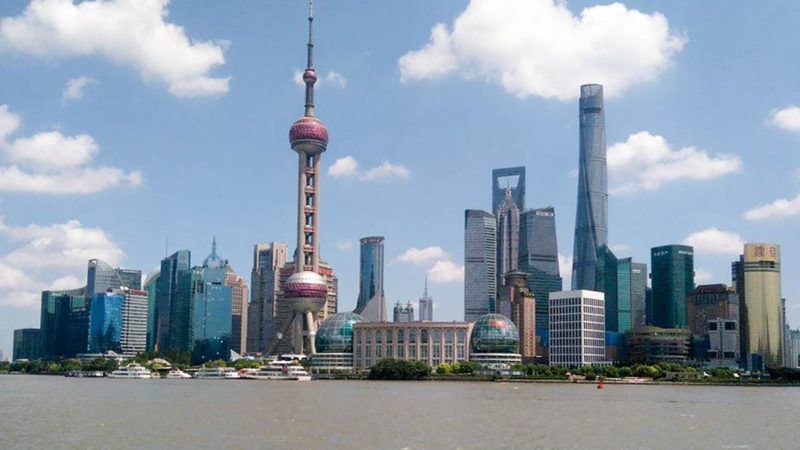 3. The distances are large
Travelling China by train made me realise how big the world is. The country is vast and distances huge. For example, my train journey from Chengdu to Siping, took 44 hours!
Overland travelling in China was one of the first times I really got a sense for the enormity of this world. It was a very humbling experience to see different terrains and thousands and thousands of people going about their daily lives. It made me reflect on what a small pinpoint on the map we are.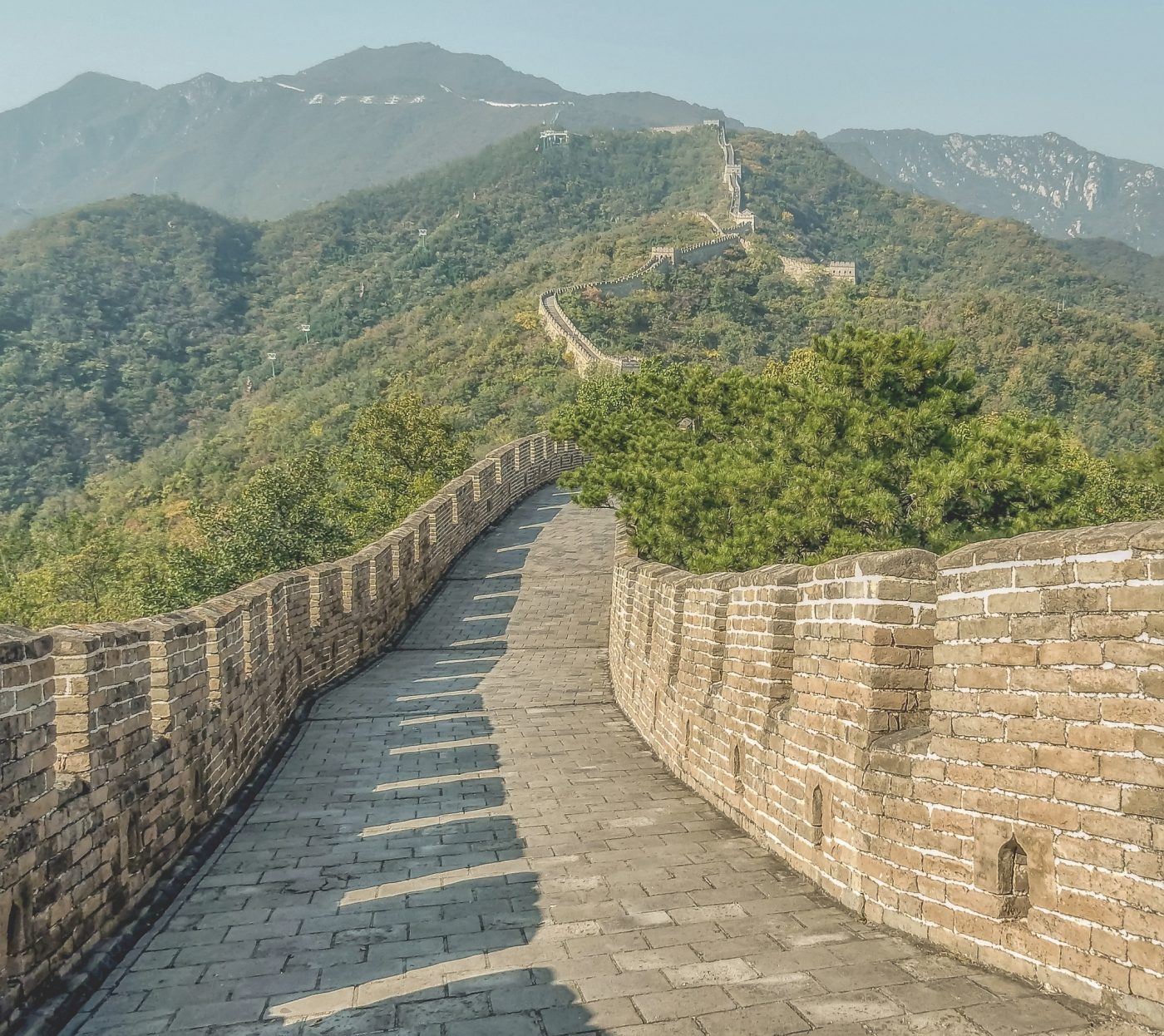 4. The trains really aren't that bad
Now, I'm not basing this statement on a train's toilet 26 hours into a 31 hour journey, but the rest of the trains are fine. I stayed in both soft and hard sleepers.
Soft sleepers give you a private compartment, perfect if you're travelling in a group of four, slightly larger beds, more space to put your stuff and a guaranteed plug socket.
Hard sleepers are three-tier bunk beds and are open to a carriageway of about sixty people. You don't get much privacy, but it's a great way to meet some other passengers and enjoy Chinese train culture!
You can buy relatively inexpensive (although costly for Chinese prices) food on board. There's boiling water for noodles and there are places to wash up. There's also a food cart and a few seats away from the sleeping area, if you can't spend all day sitting on a bunk! Considering all of this, I'd really recommend train travel in China because it helps see a side of Chinese culture you wouldn't by just flying through. Travelling by train helps you see the real China.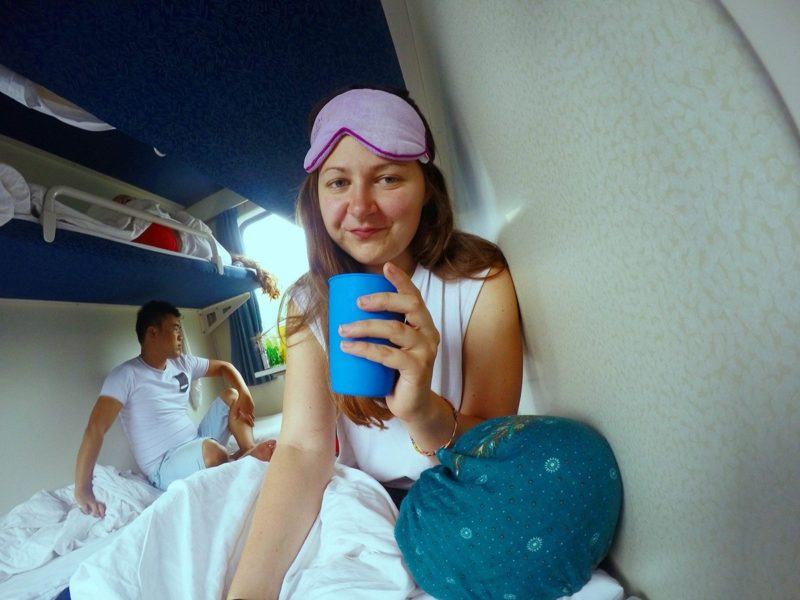 5. It's not hard to semi-avoid meat, but very hard to completely avoid it
I'm a vegetarian, and I pretty much lasted seven weeks without eating meat in China, still eating some amazing stuff.
I ate meat once when I visited some distant relatives who would have taken offence if I hadn't eaten what they provided for me, and once when I was so hungry I felt faint and all I could find was 'beef on a stick' (the Chinese love their foods on a stick!).
Generally, instead of meat I ate noodles, eggplant and garlic (A LOT of eggplant and garlic), cauliflower and spicy fried potatoes. The Chinese do love their meat, but they also love their vegetables, rice and noodles. So in this respect, it's not that hard to avoid meat (although you will be met with a lot of confusion!)
But if you're a strict vegetarian, you'll have some trouble. The only way to say that you are a vegetarian is 'I eat vegetables'. Which can result in a plate of delicious vegetables… with meat sprinkled on top. I just made do in these situations and scraped the meat off, but very strict vegetarians might not be able to do this. Anything cooked in a broth is most likely meat broth too; I just went down the 'ignorance is bliss' path to try and make my China trip as hassle free as possible.
You can also ask for a meal without meat by saying 'buyao rou'. BUT while 'rou' means meat in some parts of China, in others it just means pork – and there's no actual way to say meat. Instead, you'll need to say 'no pork, no beef, no chicken…' which is kind of hard in a country where they eat everything.
If you're a vegan, you'll struggle to avoid egg (but the Chinese eat very little dairy). It's in a lot of noodle and rice based dishes, and is sometimes even in vegetable dishes. If you stick to vegetable dishes and plain rice you should be ok. Because a lot of plant-based foods (lentils, chickpeas, protein-rich vegetables, avocado) don't really exist in most of China, it's a good idea for vegans to do some research about any vitamins you might be lacking and stock up on supplements.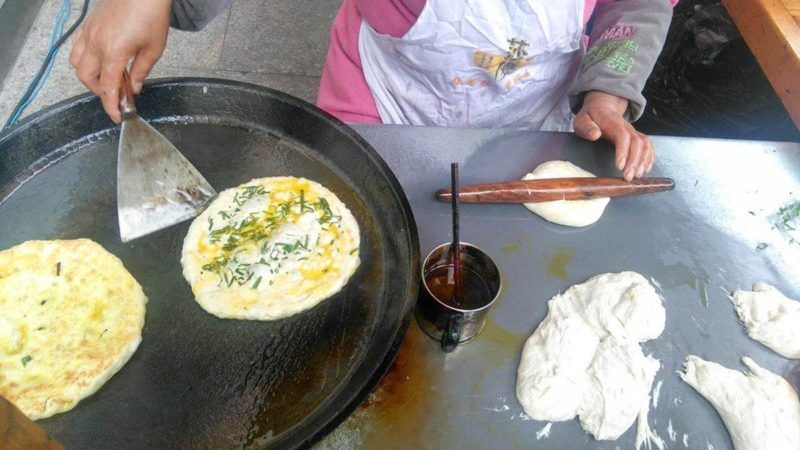 6. The country has a heart-breaking past
It's our responsibility as travellers to be aware of the histories of places we visit, and China has a very harrowing past that is worth knowing about.
The Second World War saw the occupation of much of China by the Japanese forces, with forced labour camps and distressing conditions for civilians. After the war, the country was controlled by brutal dictator Mao Zedong, who instigated a < a href= https://www.theguardian.com/world/2016/may/11/the-cultural-revolution-50-years-on-all-you-need-to-know-about-chinas-political-convulsion> 'Cultural Revolution' which killed around 1.5 million innocent civilians and ruined the lives of a huge percentage of the population of China.
Understanding these incidents is crucial to accepting China's politics and some aspects of its culture and it should be considered by every traveller to the country. A fantastic book to read, which details the entire 20th century history of China is Wild Swans by Jung Chang.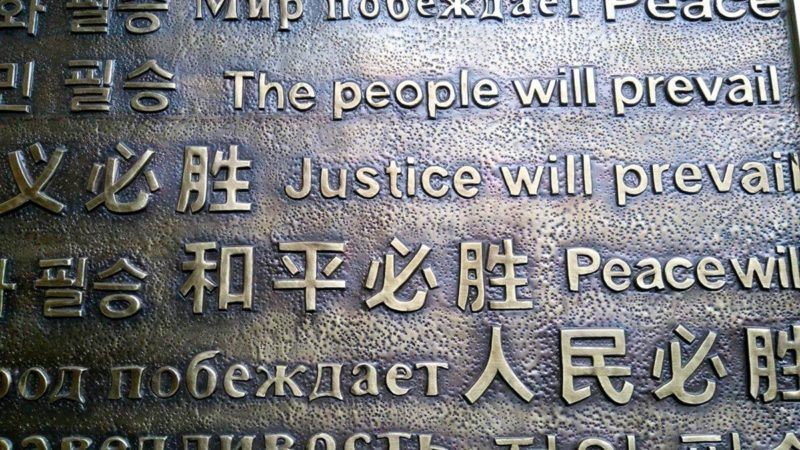 7. The food is somehow amazing and awful at the same time
They really do eat everything in China. This makes dining sometimes an interesting experience if you eat meat. You could quickly find out that the tasty bit of food you're chowing down on is horse brain.
Generally, I love Chinese food. But there were sometimes when it was a bit questionable! Go in to China with an open mind and try as much food as possible, but remember that it might not be the dish of your dreams!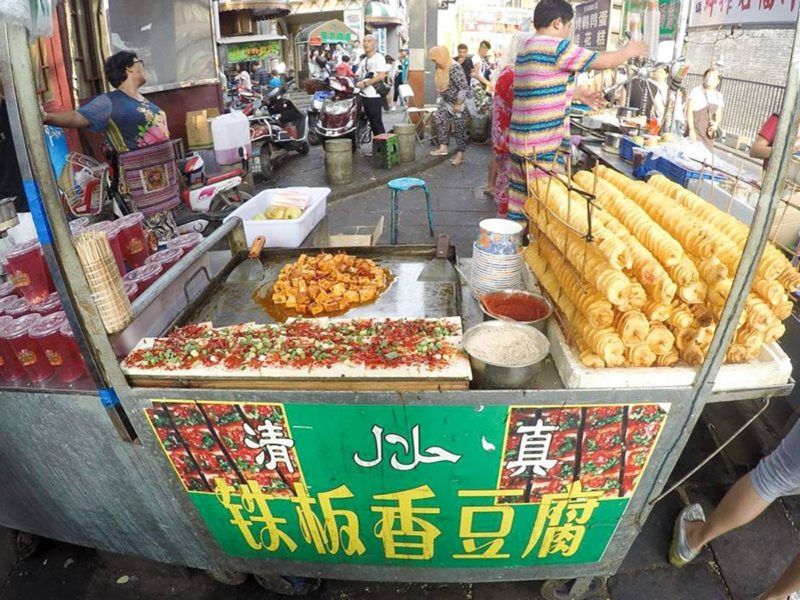 8. The climate is harsh
China overheats in the summer and freezes in the winter. The whole country can see temperatures of up to 50 degrees in July and August and the North of the country can drop to minus 15 or lower in January and February.
The best times to visit are therefore spring and summer, when the climate is bearable. That being said, travellers do visit every location in China at any time of year! I was there in summer and managed to see everything I wanted – but it's very important to pack accordingly and know what climate you're letting yourself in for!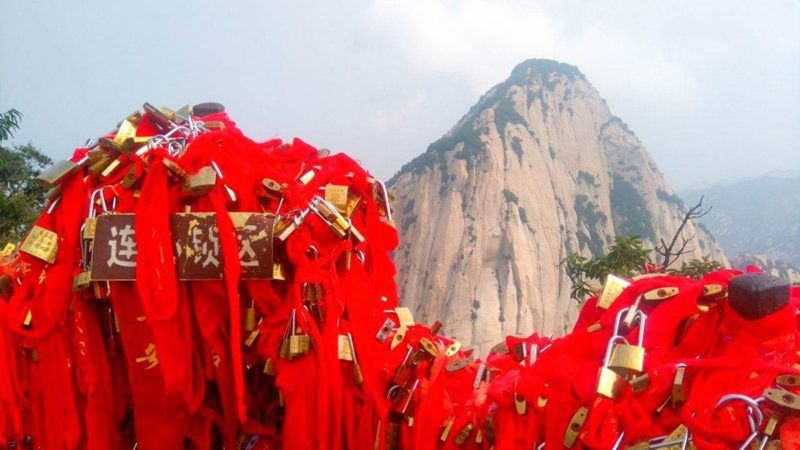 9. The cities are busy
I'm sure you've heard this already, but I didn't realise the extent of this until I landed in Beijing in the middle of July. You need nerves of steel to navigate the subway and the patience of a saint to get into any museums. There's people EVERYWHERE. But once you learn to deal with this, it becomes part of your Chinese experience and you won't want it any other way.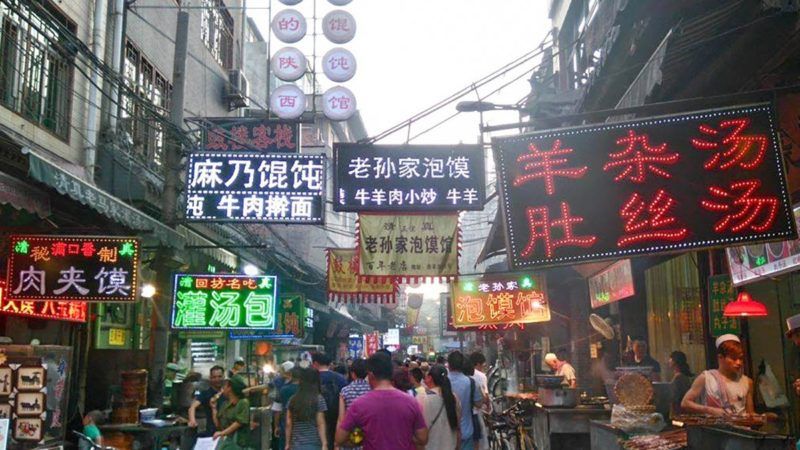 10. The countryside is beautiful
If I could give one top tip for travelling to China, it would be to see the cities. Admire the Forbidden City of Beijing, the Bund in Shanghai and Xi'an's Terracotta Warriors. Then hop on a train or a bus and get the hell out of there.
The countryside of China is unreal; with national parks of just about every kind of landscape you could think of, impossibly blue lakes and waterfalls and soaring mountains adorned in holy relics, you'll never fail to be amazed at the nature of this country. My favourite spots were Jiuzhaigou, Huashan and the Longsheng Rice Terraces.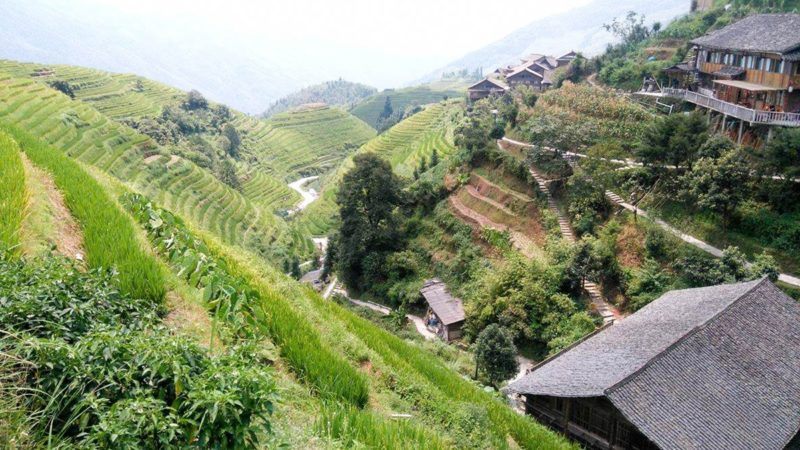 11. Westerners are stared at… for a reason
If you've researched travelling to China, I'm sure you've read about how Westerners are stared at and that they often request photos. This is often shunned in Western media. However, when travelling to China, it's really important to remember they stare at Westerners completely out of admiration. This is because Western tourists still aren't very common in China.
The only reason I object to this is that I don't think Westerners should be admired as much as they are in China. We're all human after all, but I always tried to meet these stares with a smile and some conversation if possible. This is one of the best ways to engage in Chinese culture and make some local friends!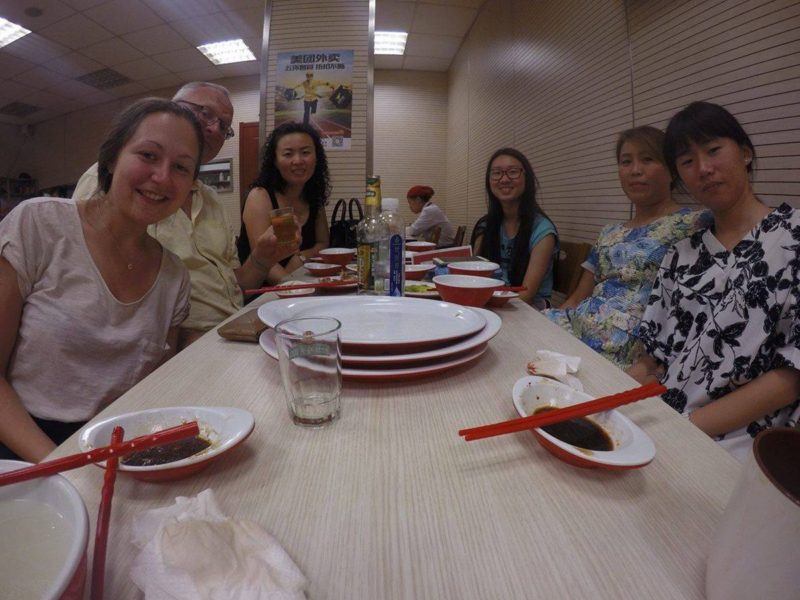 China trip planning resources
Read more
Save this list of things to know before visiting China for later