We often link to affiliate products and services that we believe will benefit our readers. As Amazon Associates, we earn from qualifying purchases. Learn more here.
They say, "You only live once," and I say, "Indeed." After all, we only get one chance to bask in the beauty this earth holds. Hence, we have to make the most out of this once-in-a-lifetime opportunity.
The phrase "Bucket List" comes from a memorable movie by the same name. In it, two terminally ill cancer patients have a long list of goals they wish to accomplish before they "kick the bucket."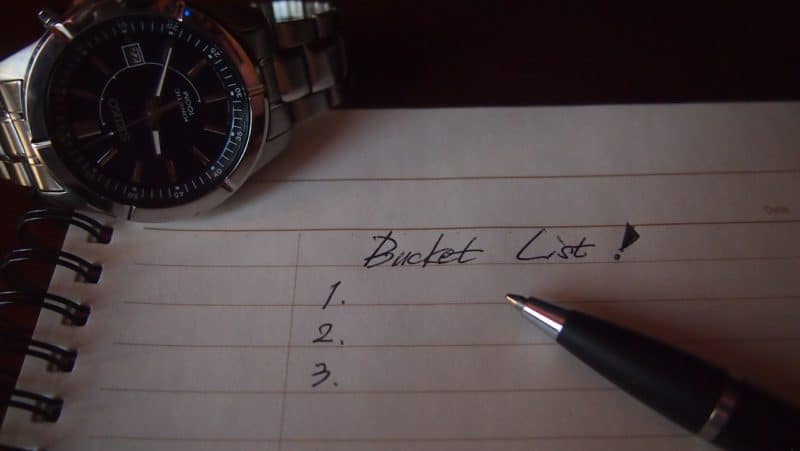 The movie serves as an eye-opener. Nothing in this world is permanent, and you need to enjoy life's simplest pleasures.
Almost everyone has things they dream of accomplishing. It might be a death-defying adventure with friends or it could be a simple family reunion.
If you have already made your travel bucket list, think about adding these ideas for once-in-a-lifetime adventures as well.
1. Visit the Grand Canyon in Arizona, USA
Over 6 million spectators per year visit the Grand Canyon, one of the Seven Natural Wonders of the World. Its spectacular vistas were created through eons of erosion, rain, and wind.
The Grand Canyon is in Northwest Arizona, USA. It stretches 227 miles long and is over 10 miles wide, on average. With its psychedelic-colored walls, the caresses of the wind, and the sparkle of the chocolate river at its bottom, there is little wonder why it is called the Grand Canyon.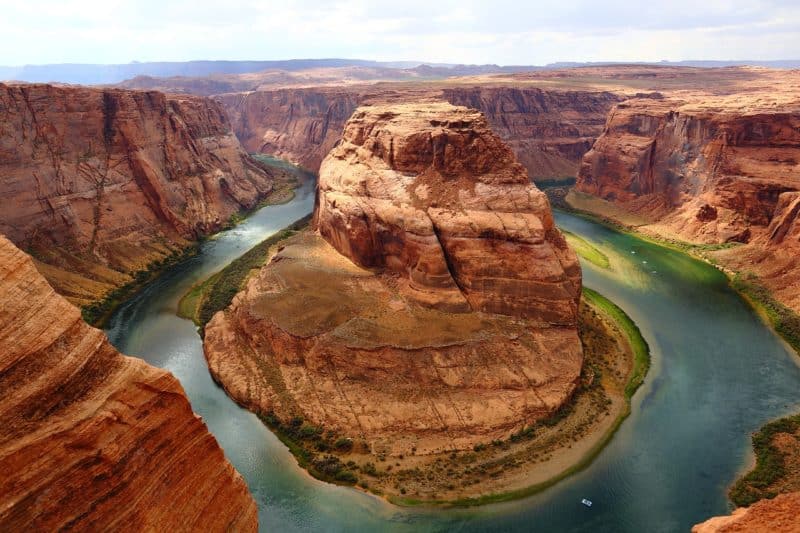 You will be fascinated by the changing colors in the rocks as the sky turns from blue to orange to deep red at sunset. But if you're active, the Grand Canyon offers so many more things to add to to your bucket list.
Hiking. The most popular way to appreciate the Grand Canyon is by walking and spending the night in designated areas of the South and North Rim. The most popular trail is the Bright Angel which will lead you down to Phantom Ranch at the South Rim, which is thousands of feet below the Grand Canyon. Just remember to bring a rechargeable LED torch with you if you're looking to see the incredible sights at night.
Backpacking. Due to the flock of tourists who wish to stay overnight, you have to make reservations and plan your meals ahead of time – there are no large stores in the area. You can also camp at Indian Gardens just halfway down.
Rafting. The Colorado River offers some of the world's best rapids. Some would prefer a motorized boat for their trip, but an oar boat or paddleboat allows you to be in awe of this magnificent scenery for 7 days.
2. Go on safari in Botswana
A luxury experience with Botswana's amazing safaris deserves a space in your bucket list. Especially if you're into wild stuff, such an unforgettable experience gives you a glimpse of a wide array of animals in their natural habitat. But a vacation in Botswana's safari is a bit expensive, but for a once in a lifetime experience, surely you won't regret the costs.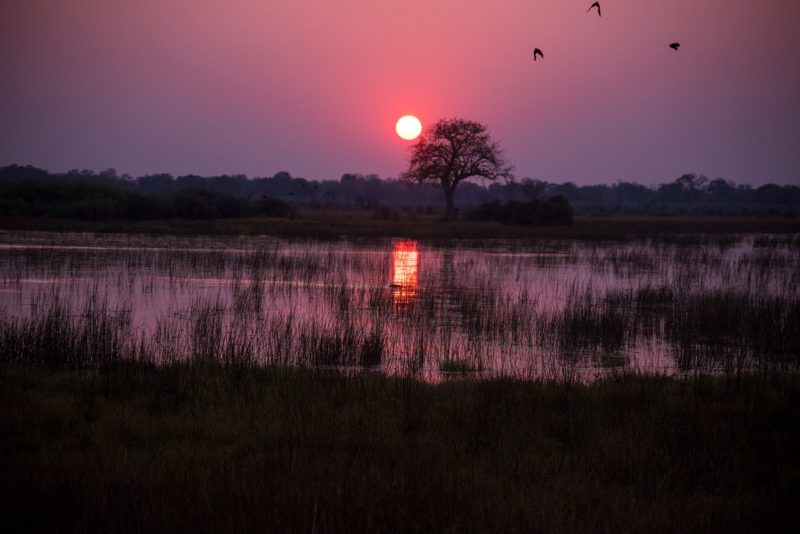 There are a lot of safaris to choose from when you visit Botswana: private or public parks, dry or wet areas. Here are some of the details to help you choose the perfect getaway of a lifetime.
Private or public parks. The wildlife scenery of public parks like Chobe National Park and Moremi Game Reserve, comprise the protected areas of Northern Botswana. These parks don't offer an exclusive safari experience, so you will have to share the area with other people and vehicles. Aside from these, a patchwork of private reserves have more flexible activities: night drives and even walking in the safari with an expert, armed guide.
Dry or wet areas. Botswana's safari can be divided into two categories, the dry and wet areas. You have to try both areas for a worth it experience. The camp is composed mostly of dry area. You can easily access the area by walking or even with 4WD safari. The dry area offers the best sightings of wildlife. To experience the wet area, you may have to ride a motorboat with a guide or mokoro, a dug-out canoe, to get the best view in a narrower valley.
3. Swim with dolphins in California, USA
Swimming with bottlenose dolphins is an invigorating experience you shouldn't miss in this lifetime. Dolphins are considered to be one of the smartest animals in the world and if you have the opportunity to swim with them, you are be a lucky person. This is an unforgettable experience.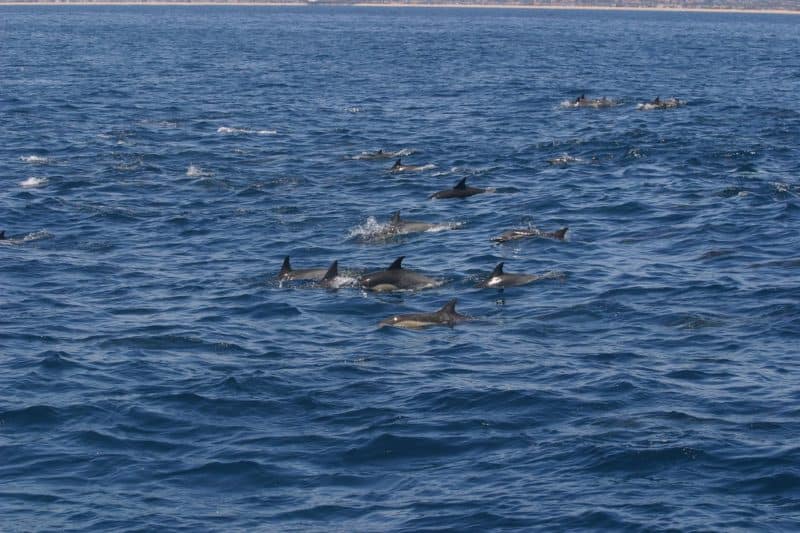 Only a few places in California allow their guests to swim with dolphins. These include:
Sea World San Diego. Sea World San Diego allows its guests to swim with bottlenose dolphins. But it is important to note that there is not really actual swimming involved. Rather, you'll be in chest-high water, where you got a rare chance to have an encounter with this intelligent creature.
Six Flags Discovery Kingdom. Six Flags Discovery Kingdom allows their guests to swim with Atlantic bottlenose dolphins, after a short safety discussion. Guests must meet a minimum height (4′ 4″) and must wear the provided wetsuit to participate in the activity.
4. Trek Canada's Rocky Mountains
Canada's Rocky Mountains offer the most spectacular panorama, no matter what time of year you go. From shimmering glaciers to limestone caves, craggy peaks, dense forests and alpine meadows, its landscapes leave everyone in awe.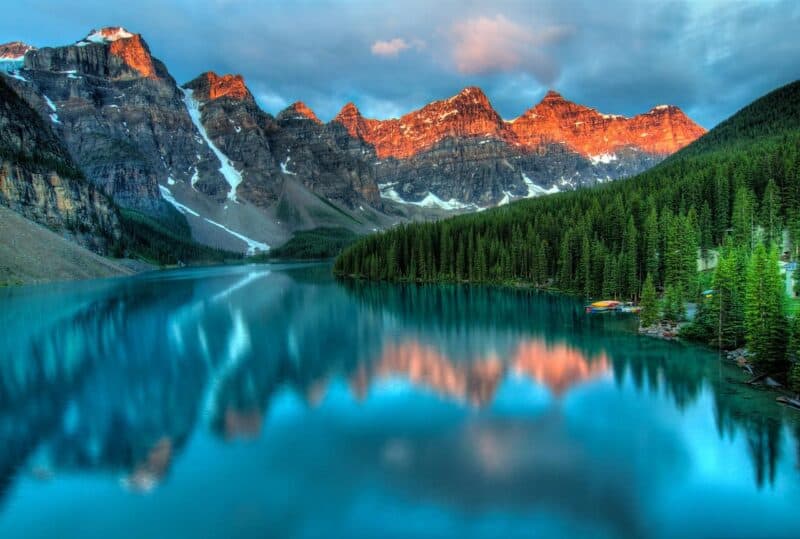 If you are an avid hiker, then surely this adventure deserves a spot on your bucket list. The Rockies cover a massive area, so you will need to research what you want to see before your visit.
Other than trekking, here are a couple of other things you should see when you visit this magnificent area.
Banff National Park. Alongside the therapeutic waters of the hot springs, the Grand View Villa became a popular health resort. The discovery of these hot springs gave the Banff National Park a spot on the map. Some believe that the handrail was built using wooden crutches that cured patients left behind.
Lake Agnes Tea House. Originally a hiker's refuge, Lake Agnes Tea House lies 7000 feet above Lake Louise. Since 1905, trekkers and horseback riders have savored loose-leaf tea and baked banana bread while marveling at the remarkable lake view.
5. Climb Mt. Kinabalu in Borneo
Malaysia's Mount Kinabalu is the tallest peak in Borneo and one of the highest mountains in Southeast Asia. At over 4095 meters above sea level, Kinabalu ranks as the 20th most prominent mountain in the world. It has been awarded World Heritage status by UNESCO.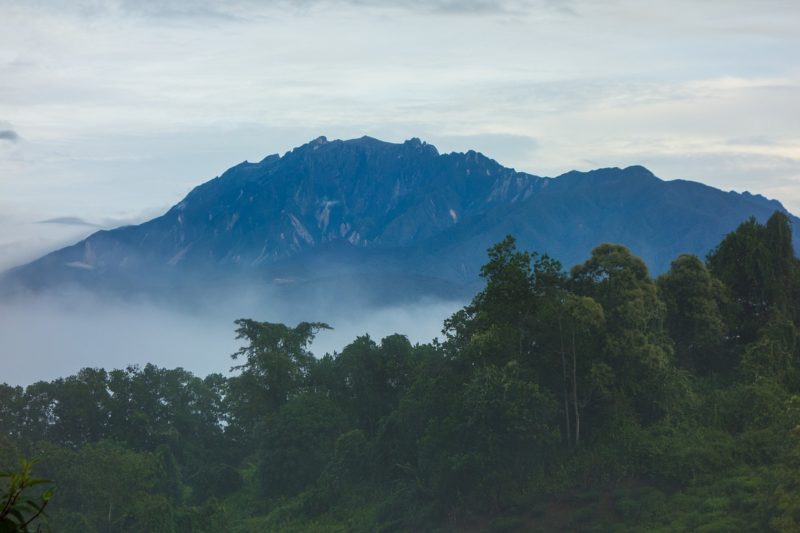 If you are an adventure seeker who enjoys tall mountains, then you should definitely include this alternative Borneo adventure vacation in your bucket list.
Given its very steep trail, hiking to the top of Mount Kinabalu is extremely challenging, even for experienced hikers. Those who do this worthwhile climb will be rewarded with an awe-inspiring view.