Places to stay during your visit
Dear Luke and Leia,
We are in the Commonwealth of Dominica, a small island nation in the Caribbean Sea. The capital is named Roseau and the island is called the Nature Island because it is so untouched. Christopher Columbus would still recognize it even today. This tropical island is lush, green, full of 365 freshwater rivers, and home to the Carib Indians.
Nana and I got to hike down to a twin waterfall called Trafalgar Falls where we got to go swimming. The water tasted like we were swimming in a bottle of Dasani water. We put on our dive masks and were able to see some fish that we had not seen before.
Our hike to Emerald Pool
On another hike we came to this waterfall in the picture. This wonderful waterfall grotto is located in the UNESCO World Heritage Site of Morne Trois Piton National Park. Nana likes to visit UNESCO sites because she says there is always something unique and special about them. I think she is right.
It is called Emerald Pool because of the beautiful color of the little lake at the bottom. Sometimes people swim in it, but we think the water is too cold for comfort. It is pretty enough to photograph, though.
[ezcol_1third]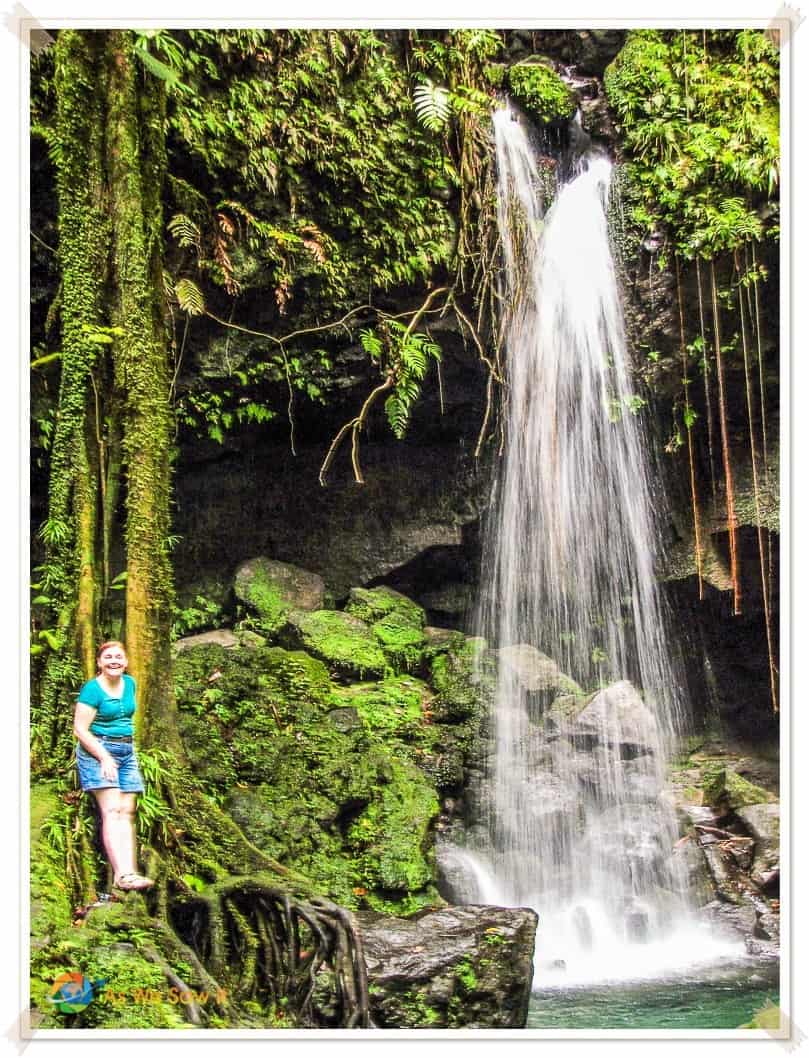 [/ezcol_1third] [ezcol_1third]
[/ezcol_1third] [ezcol_1third_end]
[/ezcol_1third_end]
The water was so fresh that I even had a drink before leaving.

Love,
Nana and Pap