Places to stay
Dear Luke and Leia,
We are surviving in the Pearl Islands these next few days….
Surviving? Yes, because this is where the some episodes of the hit television series "Survivor" was located. So naturally with your dad visiting, we had to see what it was all about. We had heard that Isla Contadora is beautiful.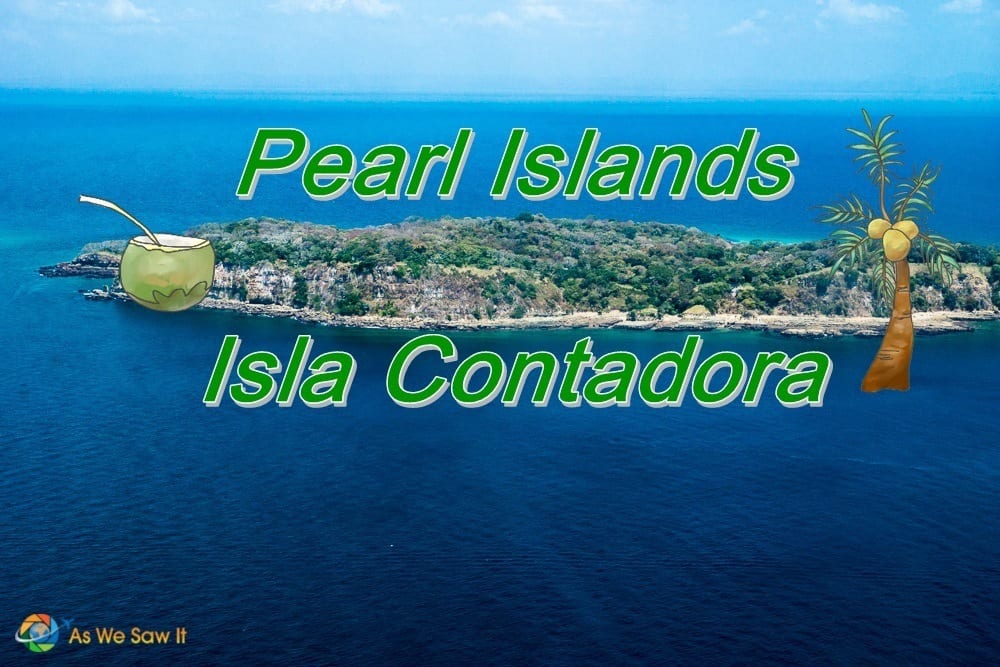 Planning the trip and seeing the options available we decided to use both forms of transportation to Contadora, by boat and by plane.
Getting to Contadora by boat
The boat leaves from the dock on Amador and is a large catamaran with indoor and outdoor seating. The ride was smooth and rather fast as boat travel goes, taking about 2 hours. We made a short stop at Saboga, a neighboring island, and then continued on to Contadora where tenders took us ashore.
Our hotel in the Pearl Islands
We were met by the hotel staff and taken directly from the airport to our hotel. The hotel, Villa Romantica, is located on a bluff overlooking the Pacific Ocean. Palm trees and a rocky cliff off to our right added to the island's mystery.
We spent the rest of the day exploring the hotel grounds and beach area near Villa Romantica. I loved the rocky jetty and the cave the pounding surf created in the cliffside. We saw numerous crabs of all different colors grasping the rocks for dear life and the sea pummeled them.
Touring Contadora
The next day we rented a modified golf cart and drove all over to check out the island. The island is not too big, but it took us all day because we wanted to see everything that Contadora had to show us.
Pearl Islands to Panama by plane
After a restful morning, we were shuttled to the island's small airport for our short 20 minute flight home. The small plane was loaded and off we went. The views from the plane were wonderful, both seeing other small islands of the Pearl Islands and finally the city of Panama.
We had a great time. Is that something you might enjoy sometime? What part would you enjoy the most?
We really miss you guys. Hope you are doing well in school.
Love,
Nana and Pap
P.S. – Here's a great video of our hotel.
♥
[ezcol_1third]
[/ezcol_1third] [ezcol_1third]
[/ezcol_1third] [ezcol_1third_end]
[/ezcol_1third_end]